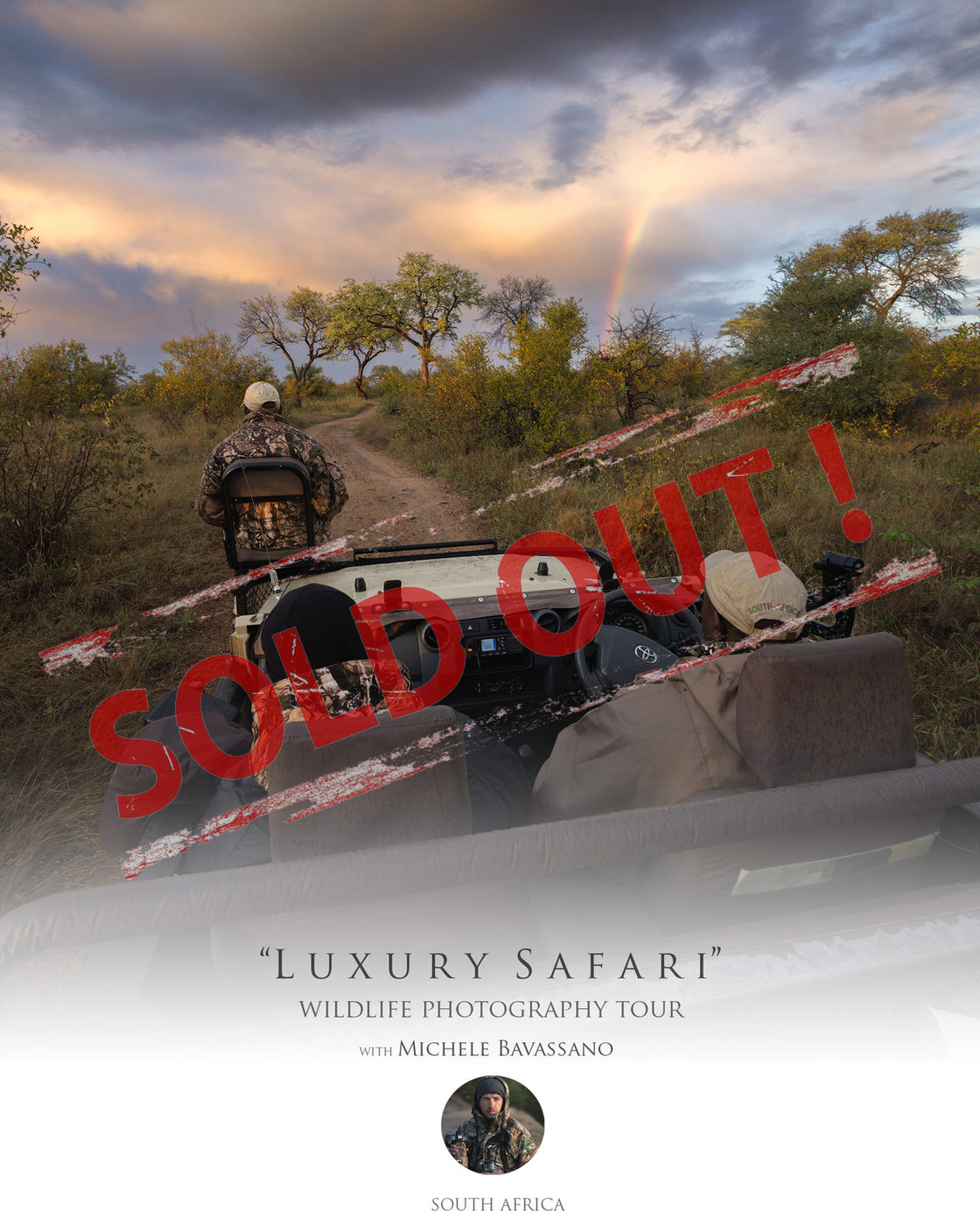 LUXURY SAFARI – SOUTH AFRICA
21 January

-

28 January

|

€5000
An exclusive 5-star trip in search of the Big Five, in the luxury "Pondoro Game Lodge".

8 days

5000 €

6 seats
Index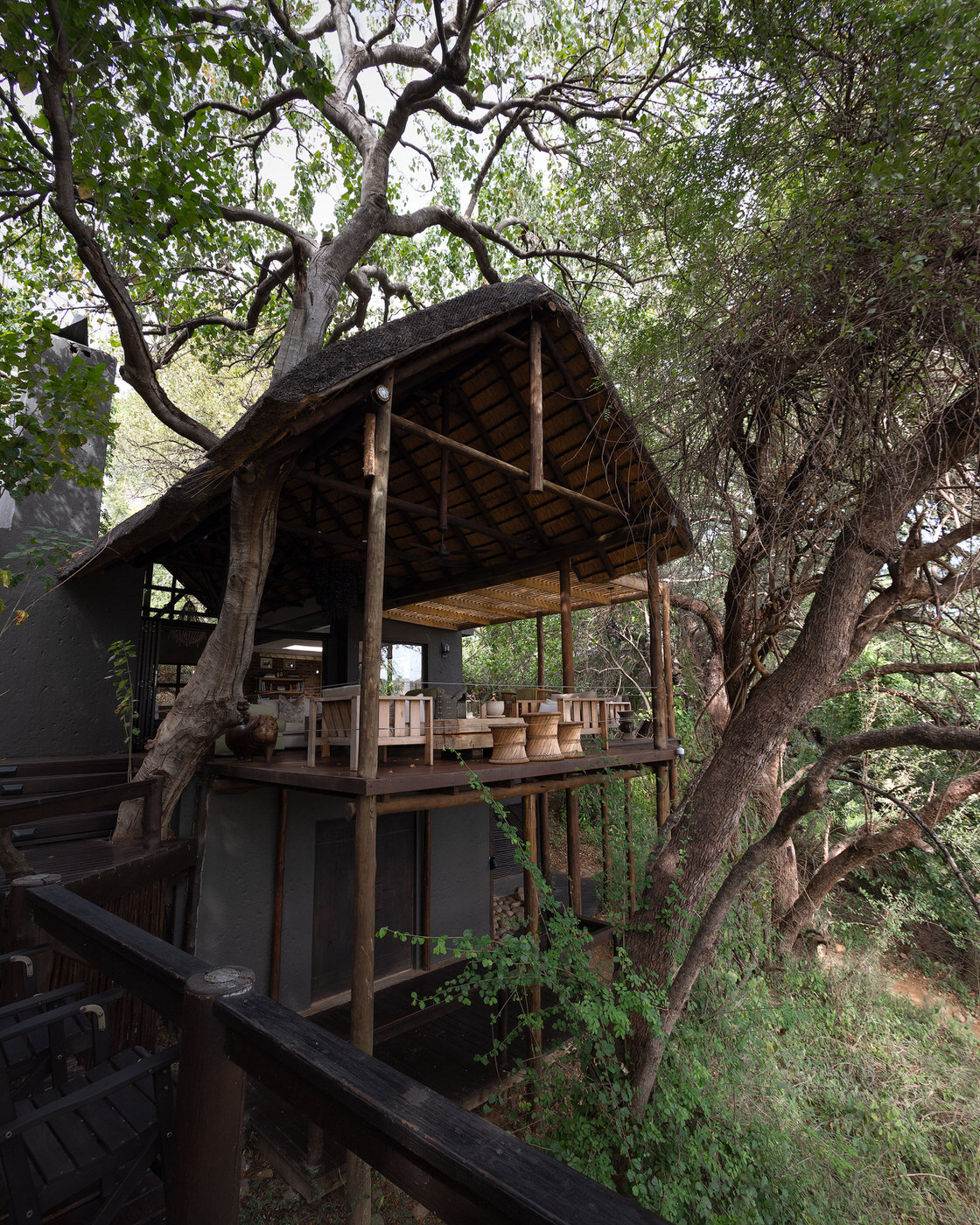 Destination
We are in South Africa, in the Greater Kruger National Park, more precisely in the private reserve of Balule, where a beautiful five-star lodge stands on the banks of the Olifants River.
With its 344 000 hectares, Greater Kruger is a protected wilderness area to the west of the Kruger National Park. Here, there are unfenced private properties which ensure that wild animals move freely in their habitat, with total respect for nature.
The wilderness areas of the Kruger National Park are home to an extremely wide variety of flora and fauna: in addition to being the home of the famous African Big Five (lion, leopard, buffalo, rhino and elephant), there are up to 1900 species of plants, about 150 species of mammals, more than 500 species of birds and over 100 species of amphibians and reptiles.
Besides the classic Big Five, Lycaons, one of Africa's rarest animals, are also sighted with good regularity in these areas.
Read More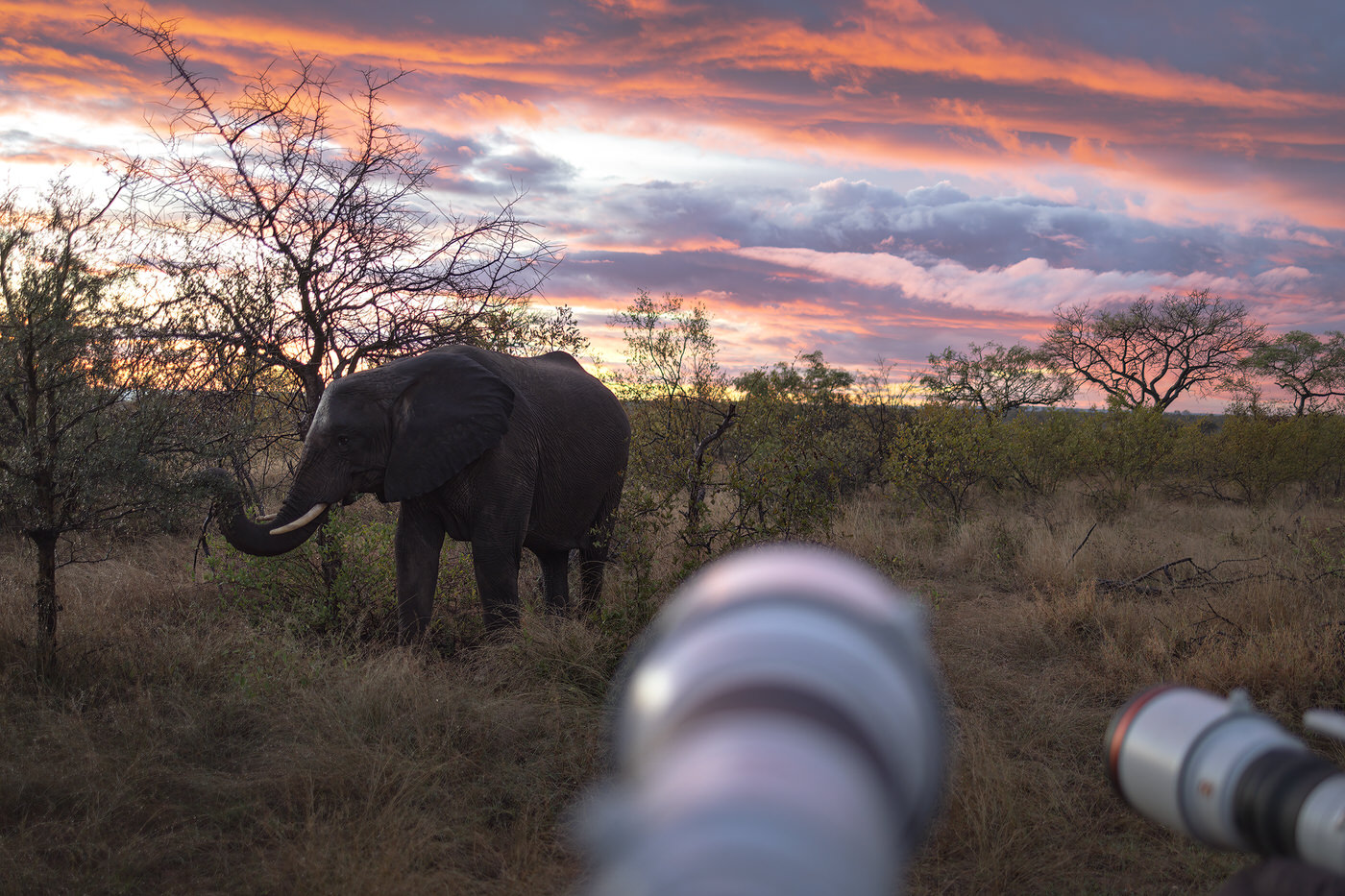 Tour information:
The sun, the dust, the smells. Being surrounded by sounds, like the rumble of a river, the song of a bird, the roar of a lion in the distance.
Africa is not just any journey, Africa is an experience. Africa is the hot sun on your face, the wind, the dust on your skin. The adrenaline in looking into the eyes of a lion, a leopard, a rhino. The relax of living an off-world experience, away from stress, away from thoughts. Sleeping under a ceiling of stars that seem to twinkle more than ever.
This is what you will experience during this trip. It will be six days where you wont have to think about anything. We will live an experience completely immersed in nature in South Africa, on board of an open Jeep, for the exclusive use of our group.
We will do two safari activities a day, incredible sightings and small relaxing details, such as breakfast and an impressive sunset aperitif in the bush. We are in a private reserve, which also means no regulation restrictions. The safari activities will start about 30 minutes before sunrise, with torches to allow us to experience the first magical lights of the day already in the middle of
the bush, perhaps even with a few Big Five.
The safari will continue until late morning, before returning to the lodge where an excellent breakfast menu will be waiting for us. This will be followed by a sit-down lunch with a view on the Olifants River. After that, the afternoon safari will continue until after sunset, returning to the lodge completely in the dark, under South Africas incredible starry skies.
Back at the lodge, an aperitif, relax, and then a dinner with typical South African food surrounded by the night sounds of the bush.
During all our safaris, we will be allowed to go off-roading, which means leaving the main roads to explore each area of the reserve and get closer to the Big Five and other animals that inhabit the park.
During our stay, included in the price, we will have an exclusive vehicle just for our group. This means that no one will prevent us from spending as much time as we want on a particular sighting, or from moving the jeep according to the light.
In addition to this, we will have the incredible authorisation to get out of the vehicle (in certain situations and areas), to take photos from the ground. Throughout the entire trip you will be supported by one professional photographer per vehicle
and two guides with decades of experience.
Level of difficulty: SIMPLE
No hiking or other physically demanding activities are planned.
Read More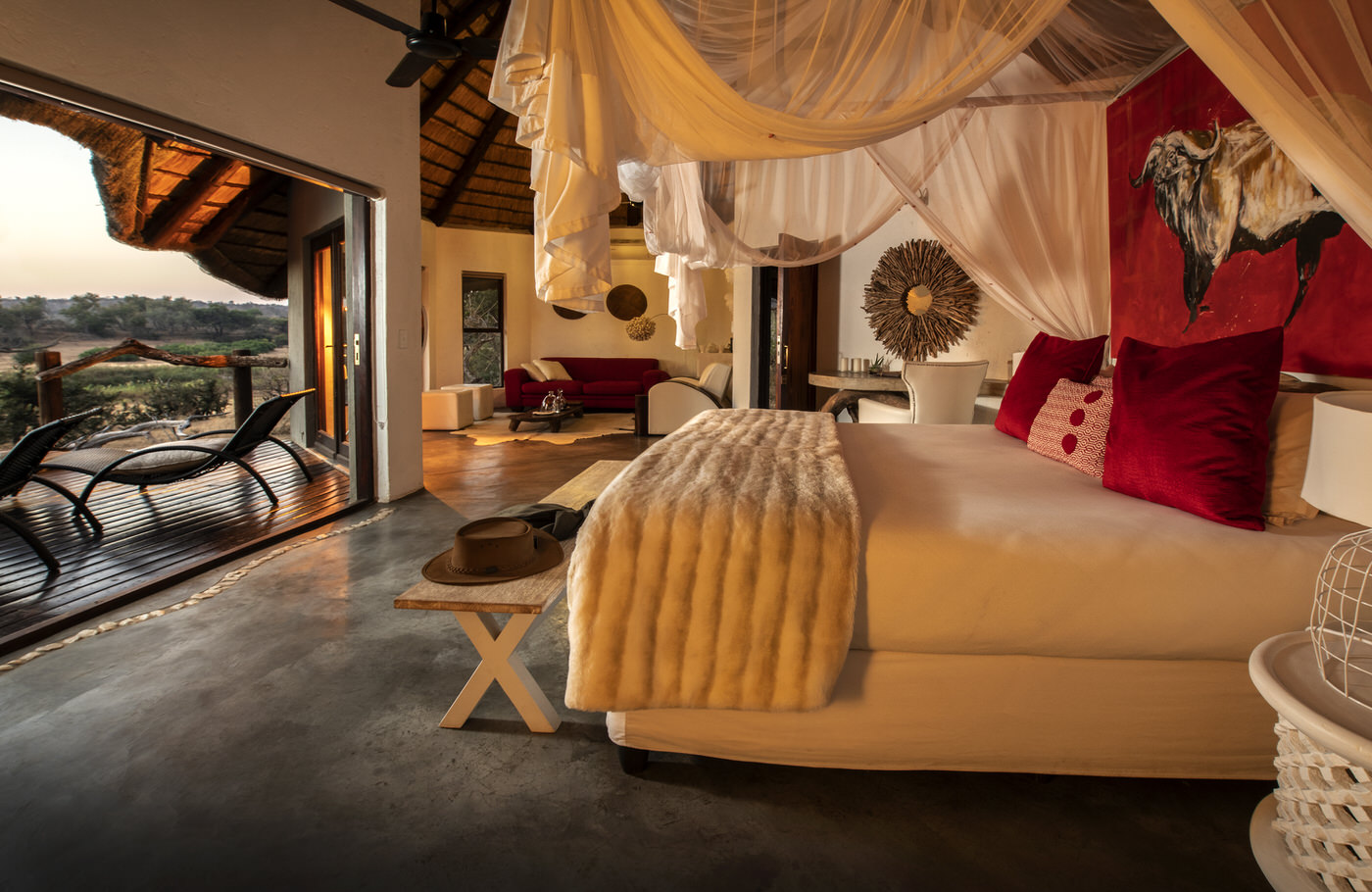 Wildlife and Relax: Luxury Lodge
During this tour we will stay in a spectacular 5-star Luxury Lodge, situated directly on the banks of the Olifants River.
The Lodge is completely unfenced and built in total respect for nature: in fact, with its wild style, surrounded by trees and immersed in the South African bush, it will allow us to live a unique experience in total contact with nature.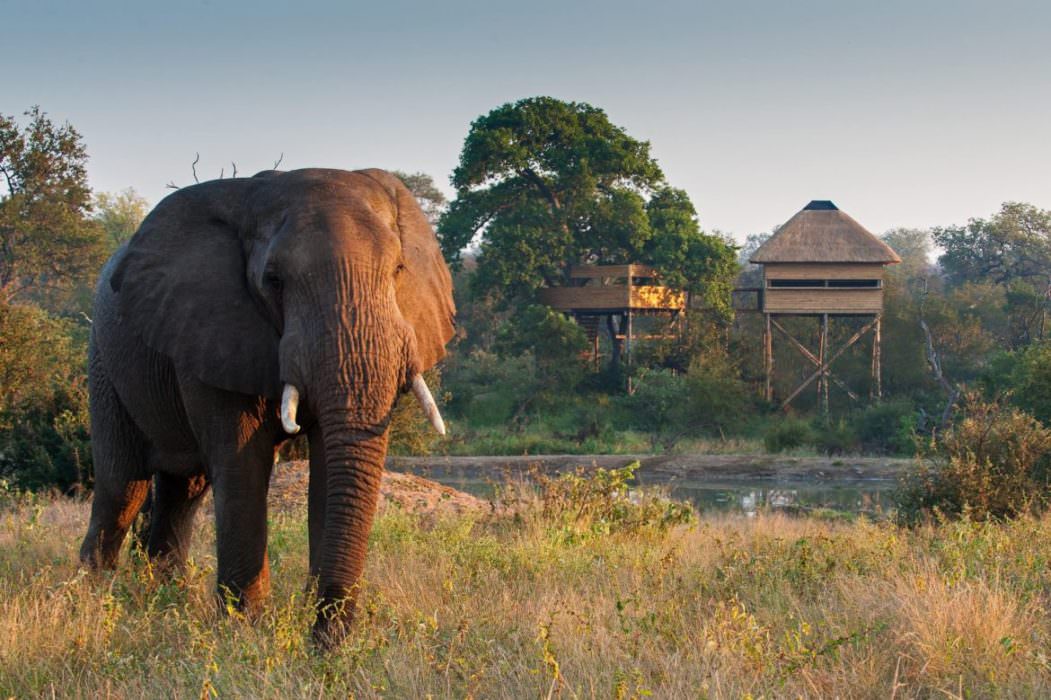 The absence of fences and its strategic location on the river will allow us to admire and spot wild animals even during breakfast, lunch or dinner.
It will be a journey in which all the senses will be involved. In the name of relaxation, we will stay in luxury rooms equipped with every comfort: four-poster bed, outdoor hot tub surrounded by bush, spectacular views and much more.
A perfect itinerary not only for photography but also to experience an incredible journey with your family.
Delicious dishes, cooked by excellent chefs and served by the lodges well trained and welcoming staff, will be waiting for us at breakfast, lunch and dinner.
On returning from each safari, we will be greeted by staff with hot/cold drinks and, on returning from the evening safari, a relaxed aperitif with open bar cocktails and snacks will be awaiting us to relax before dinner.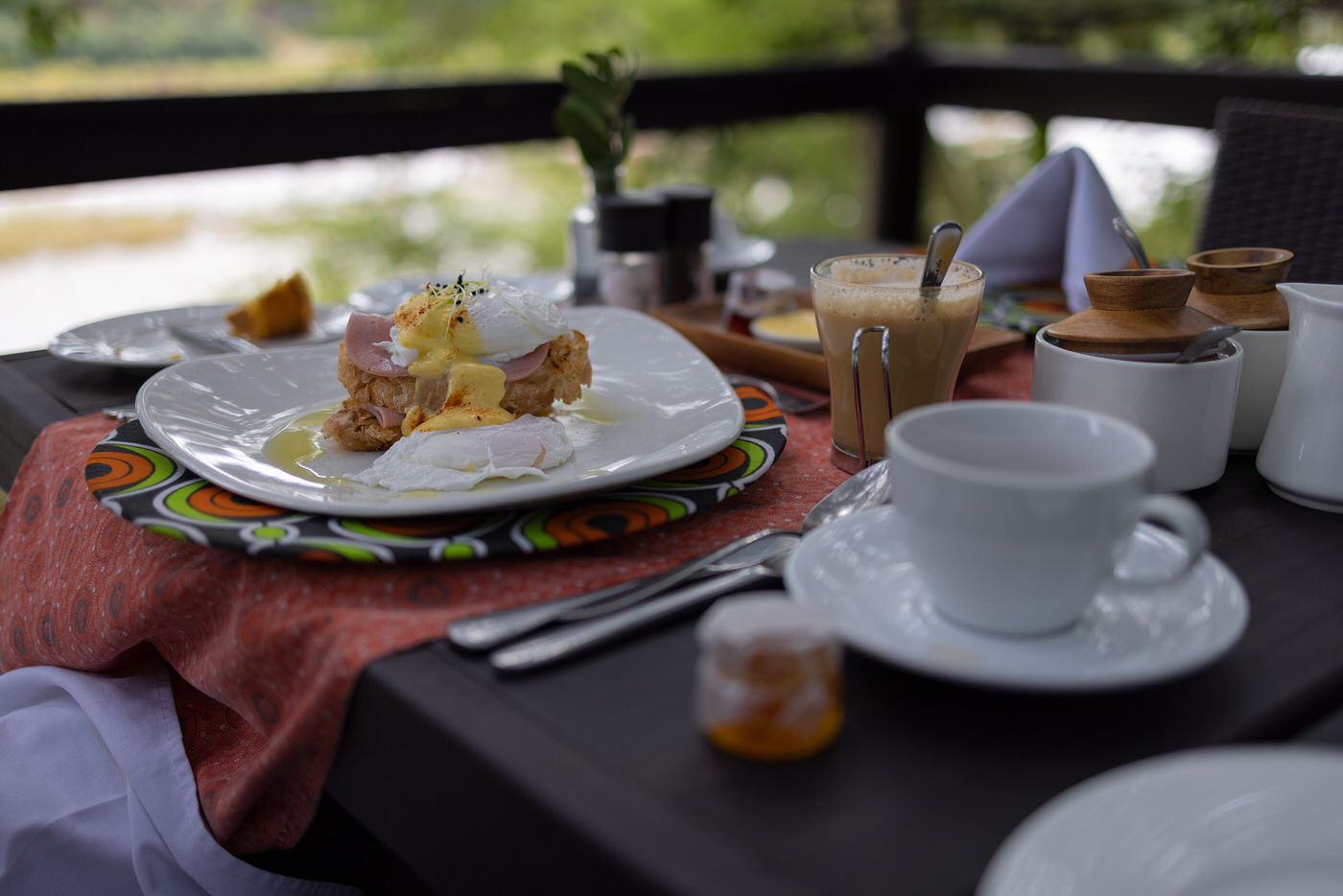 Suites
The Pondoro Game Lodge has 5 luxury suites. All have air-conditioning, a private patio, lounge area, mosquito netting bed, indoor shower and bath and outdoor Jacuzzi built on the wooden patio and overlooking the Olifants River. This will allow you to experience total relaxation in an incredible South African wilderness style, to get totally in touch with nature.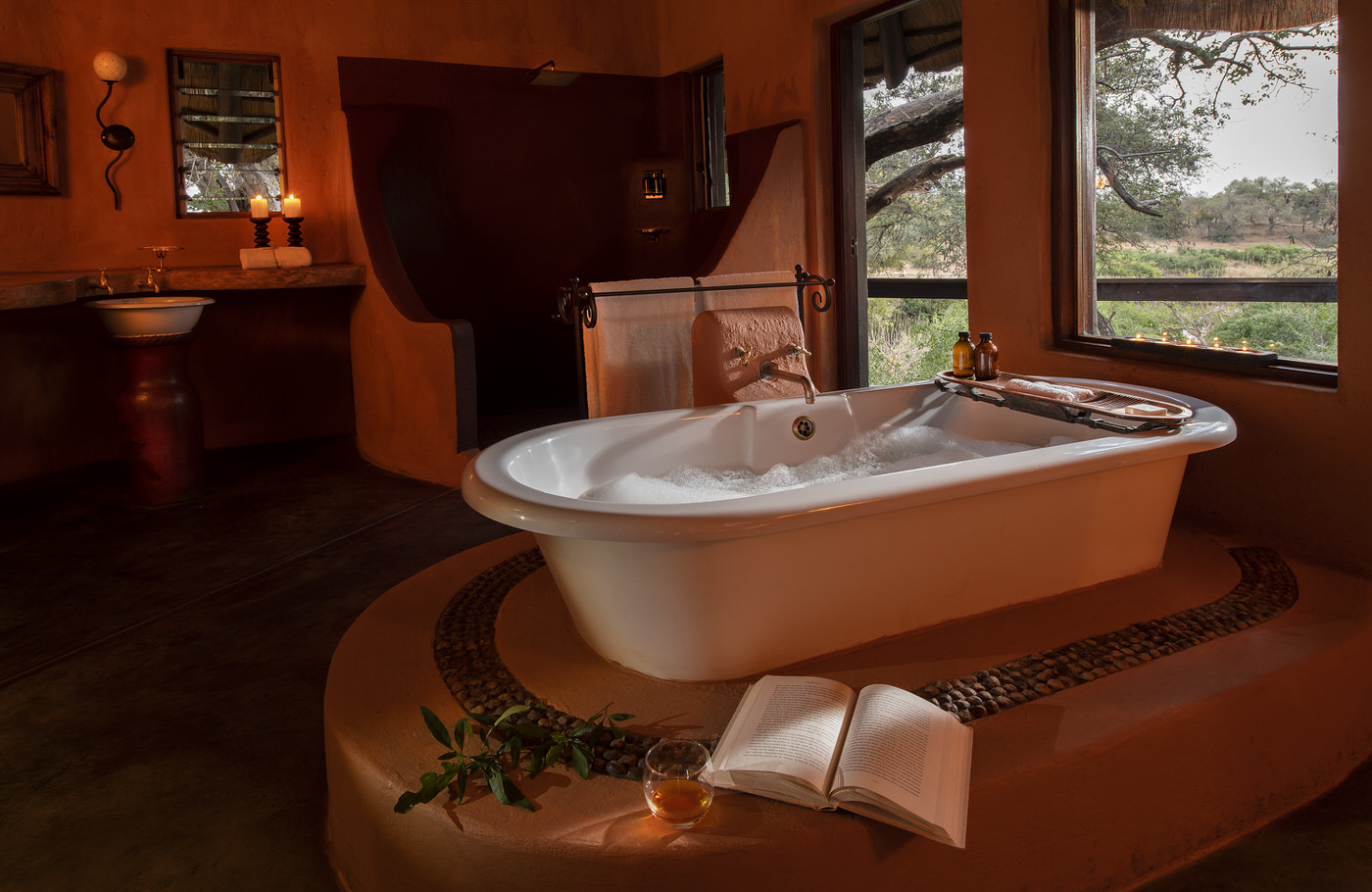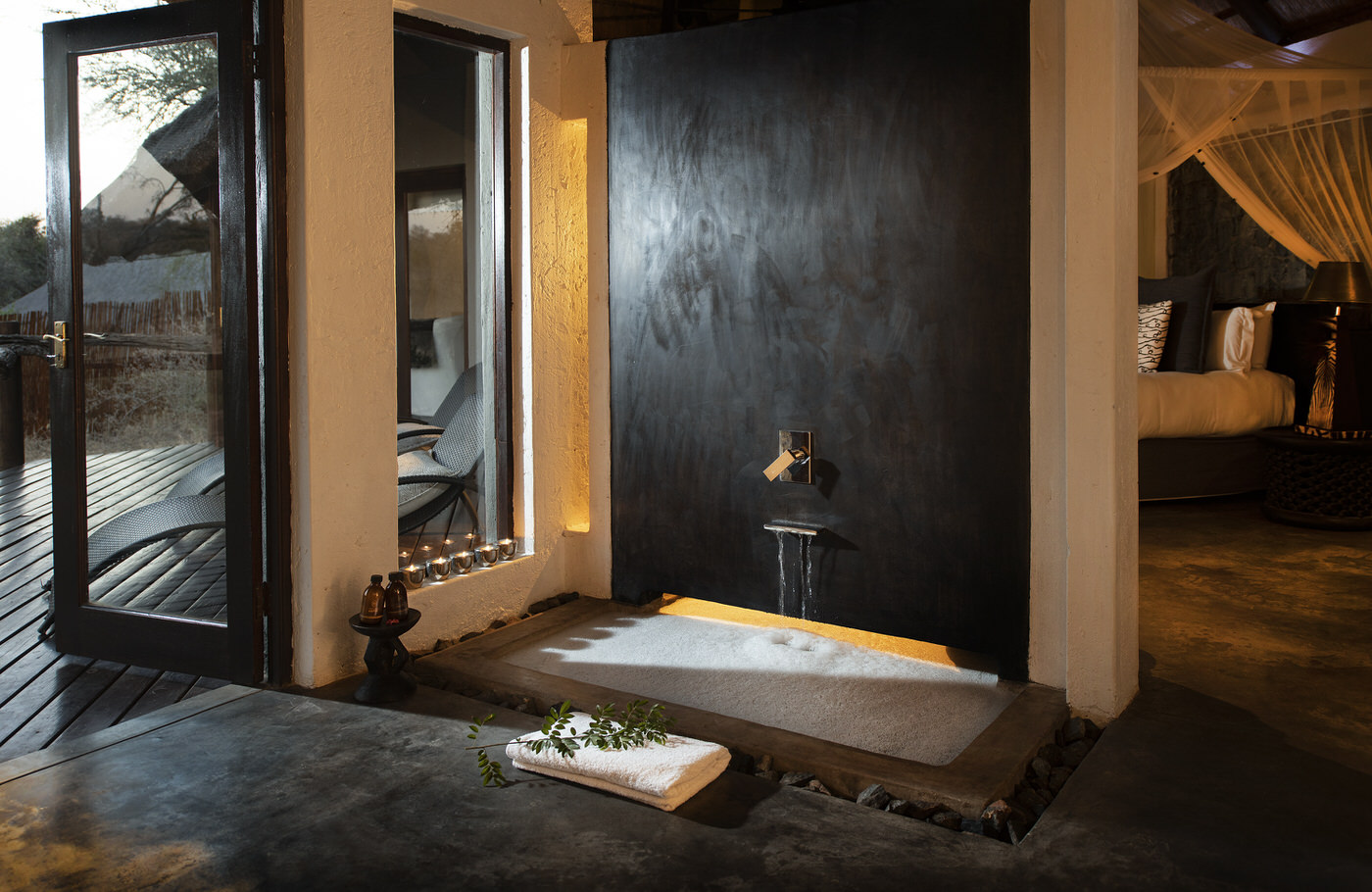 Chalets
There are also 3 chalets, also built in wild African style and overlooking the Olifants River. Spacious rooms with all the luxury comforts such as a shower with river view, a Jacuzzi, air conditioning and a bed with mosquito netting.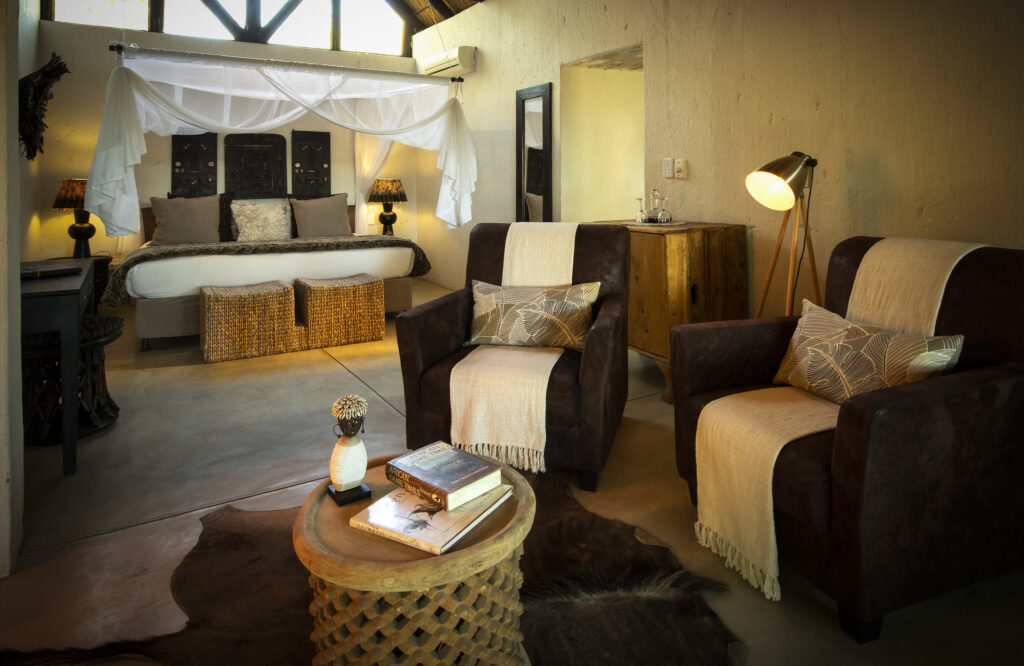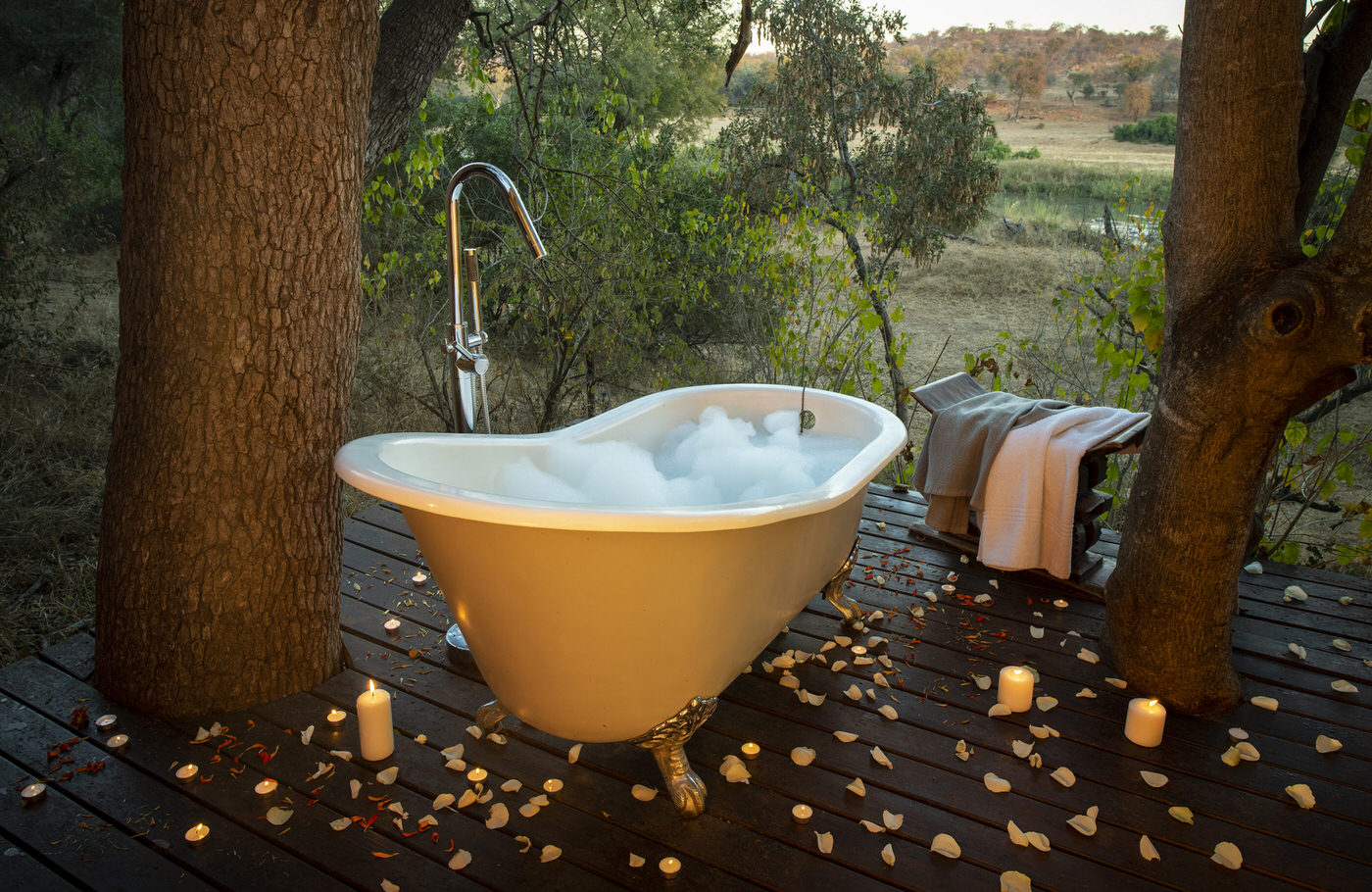 Read More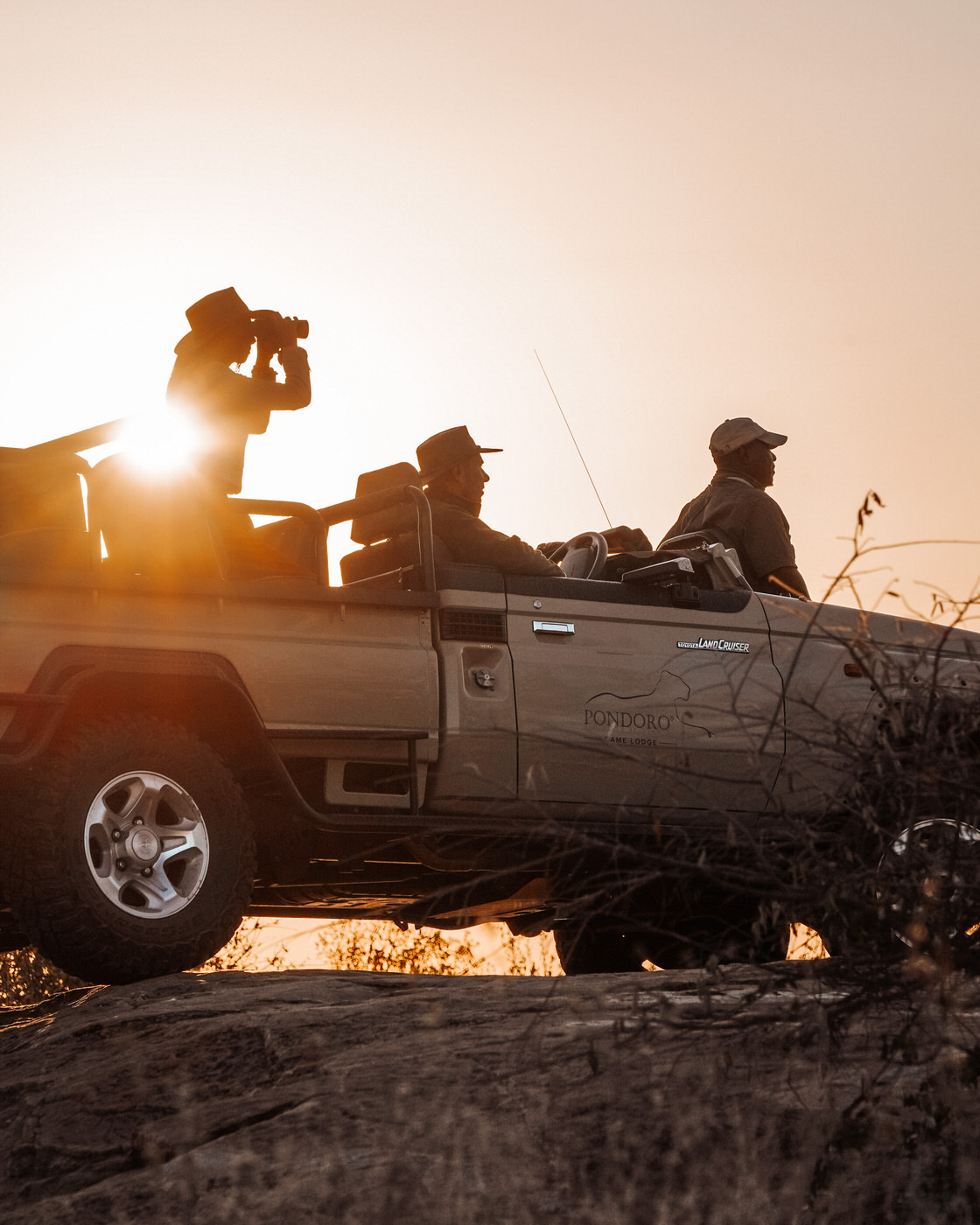 Why travel with us?
Over the years we have established a very good relationship with this lodge. This allows us to offer lower prices than the list price, but still with important benefits that you could not have without us.
Benefits that can completely change your experience.
– Private jeep for exclusive use: this will allow us to maintain our privacy during the safari and to choose how to structure each safari according to our objectives.
– Overnight stay in a single room, suite or chalet: with our offer, you can stay in a single room at no extra charge, and enjoy all the lodges incredible luxury services.
– Tour leader: throughout the entire trip you will be assisted by a tour leader, professional photographer and local wildlife expert who will be at your disposal for any needs or questions.
This allows us to stay in constant contact with the facility and optimise relaxation for each participant, who will never have to think about anything. Obviously, you won't even need to know perfectly English, the tour leader will take care of any communication.
In addition to this, as with all our tours, we can guarantee maximum availability, not only during your stay in South Africa, but also throughout the preparation, advising on the ideal equipment and clarifying any doubts in relation to the trip. This will make your experience as easy as possible!
Read More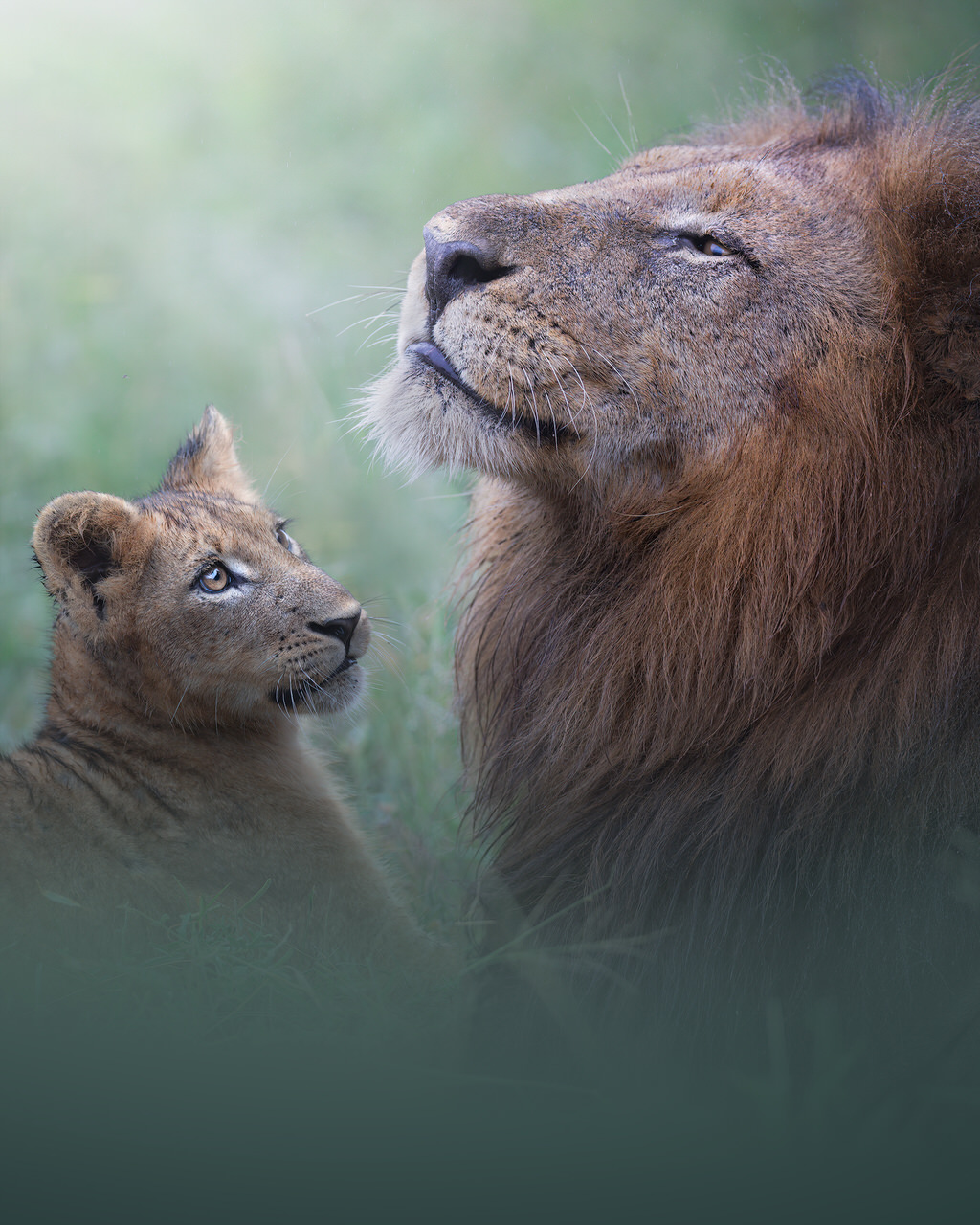 Day by Day programme
Day 1 your country/South Africa (21 January)
– Scheduled flight from your country to Johannesburg via stopover. Meals and overnight on board.
Day 2 – Johannesburg – Pondoro (22 January)
– Arrival in Johannesburg and dealing with bureaucratic formalities. Inland flight and subsequent
transfer to the accommodation.
– Afternoon safari activity with return after sunset.
– Return to the lodge, aperitif and relax while waiting for dinner on the terrace.
Day 3,4,5,6 Pondoro (23/26 January)
– Wake up before dawn, coffee and depart for the morning safari.
– Stop in the bush, where we will get out of the car to enjoy a hot tea or coffee with typical snacks
for a bush breakfast. We will then resume safari activities until late morning.
– Return to the lodge, breakfast at the table with menu choice, and relax until lunch.
– Light lunch with local recipes and specialities, and departure for the afternoon safari.
– Once the photographic light is over, we stop in the bush for a suggestive aperitif at the last light
of day.
– Back at the lodge, dinner based on typical recipes and products and rest before the overnight stay.
Day 7 Pondoro/Johannesburg (27 January)
– Wake up before dawn, coffee and depart for the morning safari.
– Stop in the bush, where we will get out of the car to enjoy a hot tea or coffee with typical snacks
for a bush breakfast.
– Return to the lodge, breakfast at the table with menu choice.
– Pack your luggage and depart by private transfer to the airport. Here we will take the internal
flight to Johannesburg where the international flight back to Italy will follow.
– Greetings before departure.
Day 8 – your country (28 January)
– Arrival in your country with intercontinental flight.
Read More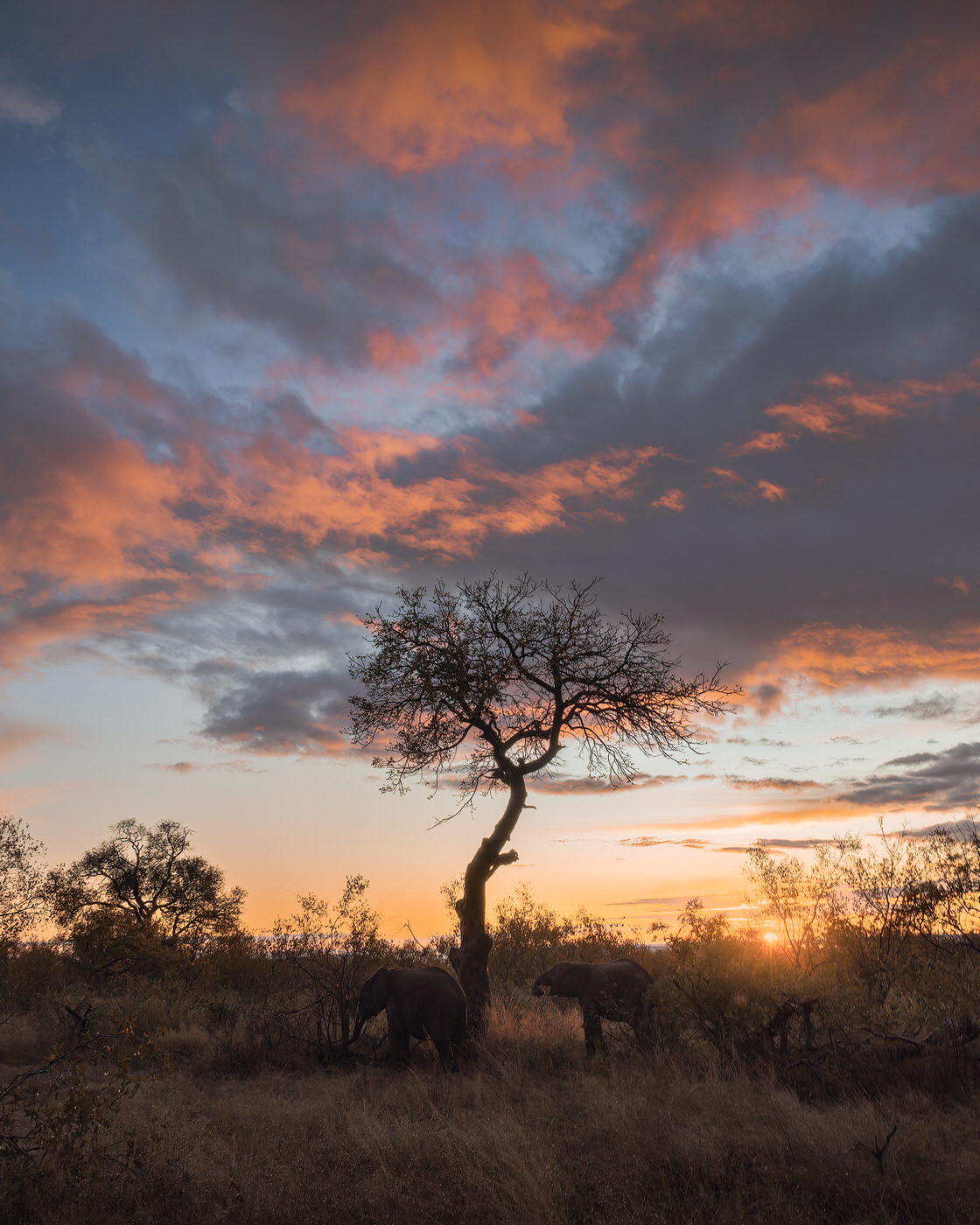 How to apply
Get up to 1000 euro discount by registering among the first 4 participants.
Please enter your email in the box below to receive all information on how to register. Always
check your SPAM box if you don't find our mail.
If you have any other questions, you can fill in the contact form at the bottom of the page or
contact us via whatsapp by clicking the icon at the bottom right.
5 nights in a luxury 5 stars private game reserve
Presence of one professional photographer per vehicle
Camp for exclusive use and without fences
All meals and drinks in the lodge
Off-trail authorisations
All round trip transfers (in South Africa)
10 photo safaris
Reserve entry fees
Open Jeep for exclusive use
Coffee and aperitif in the bush
Intercontinental e national flights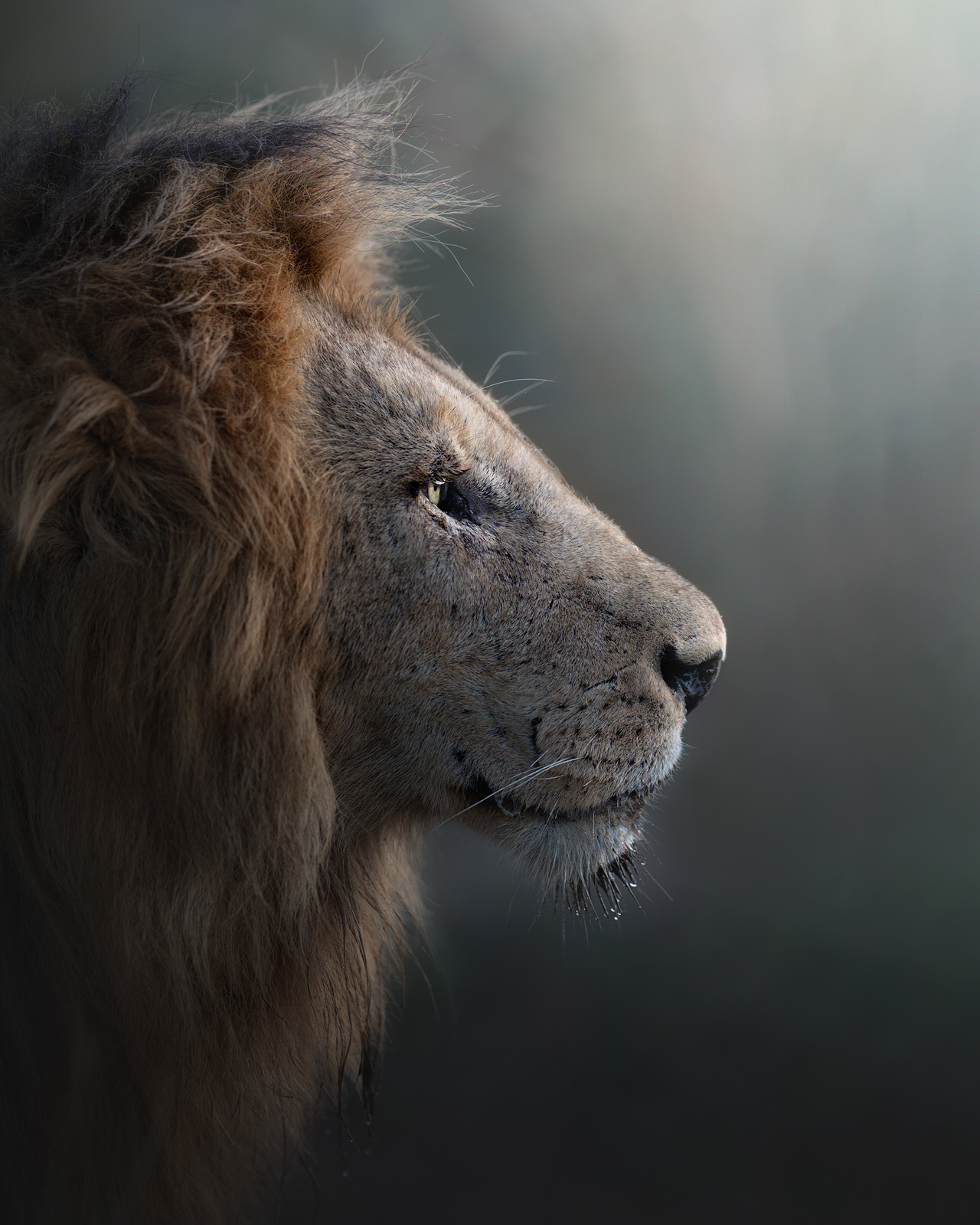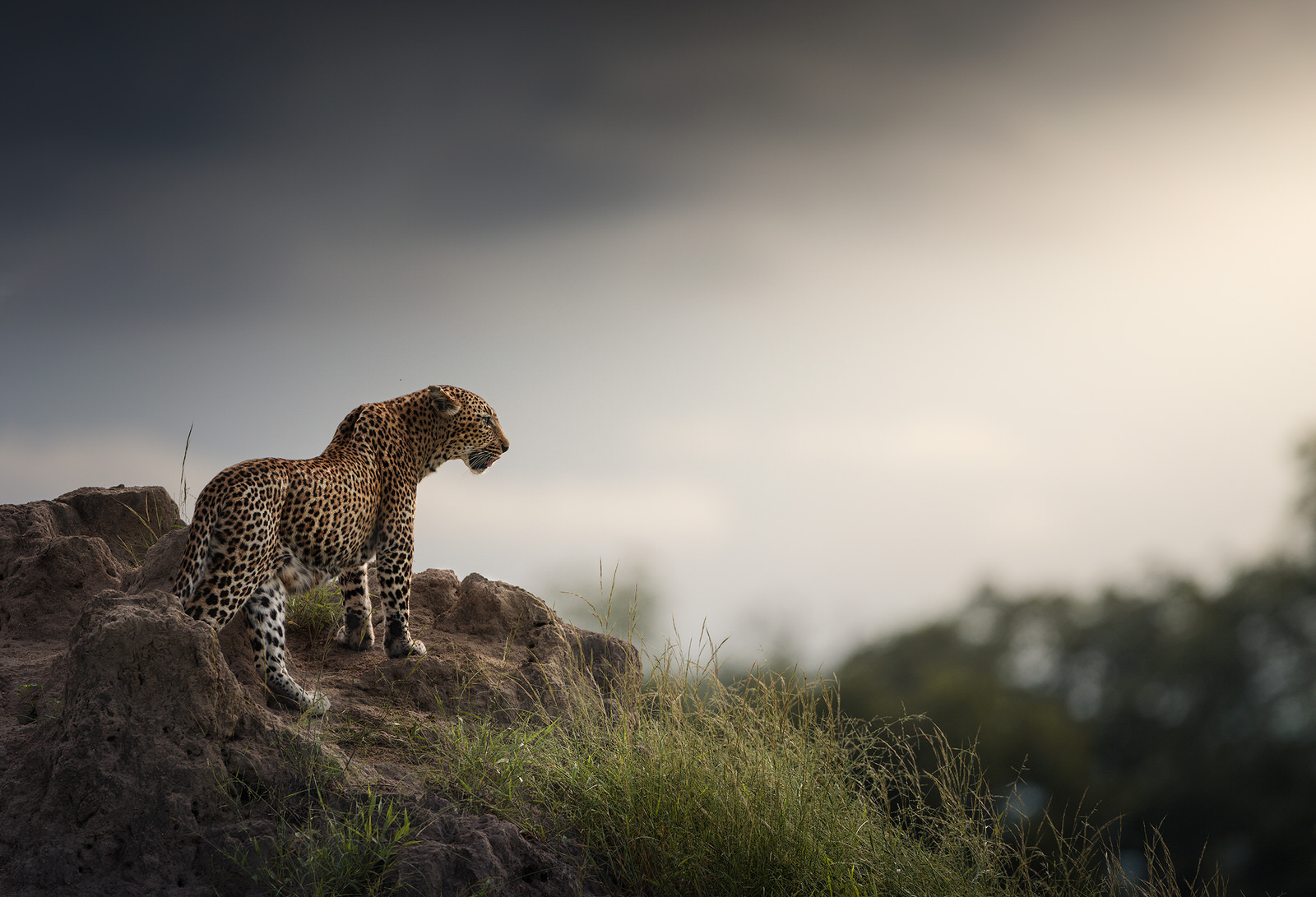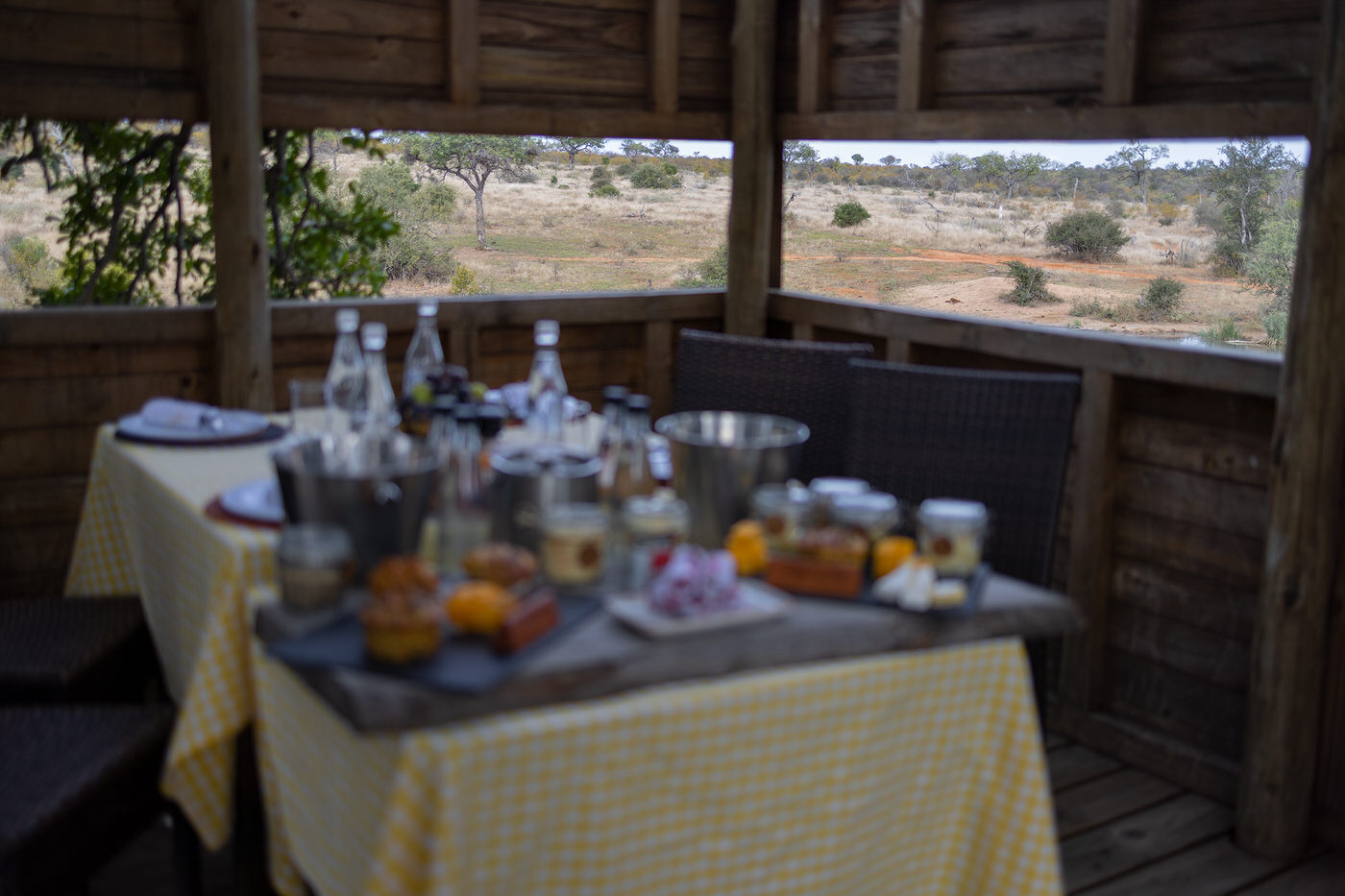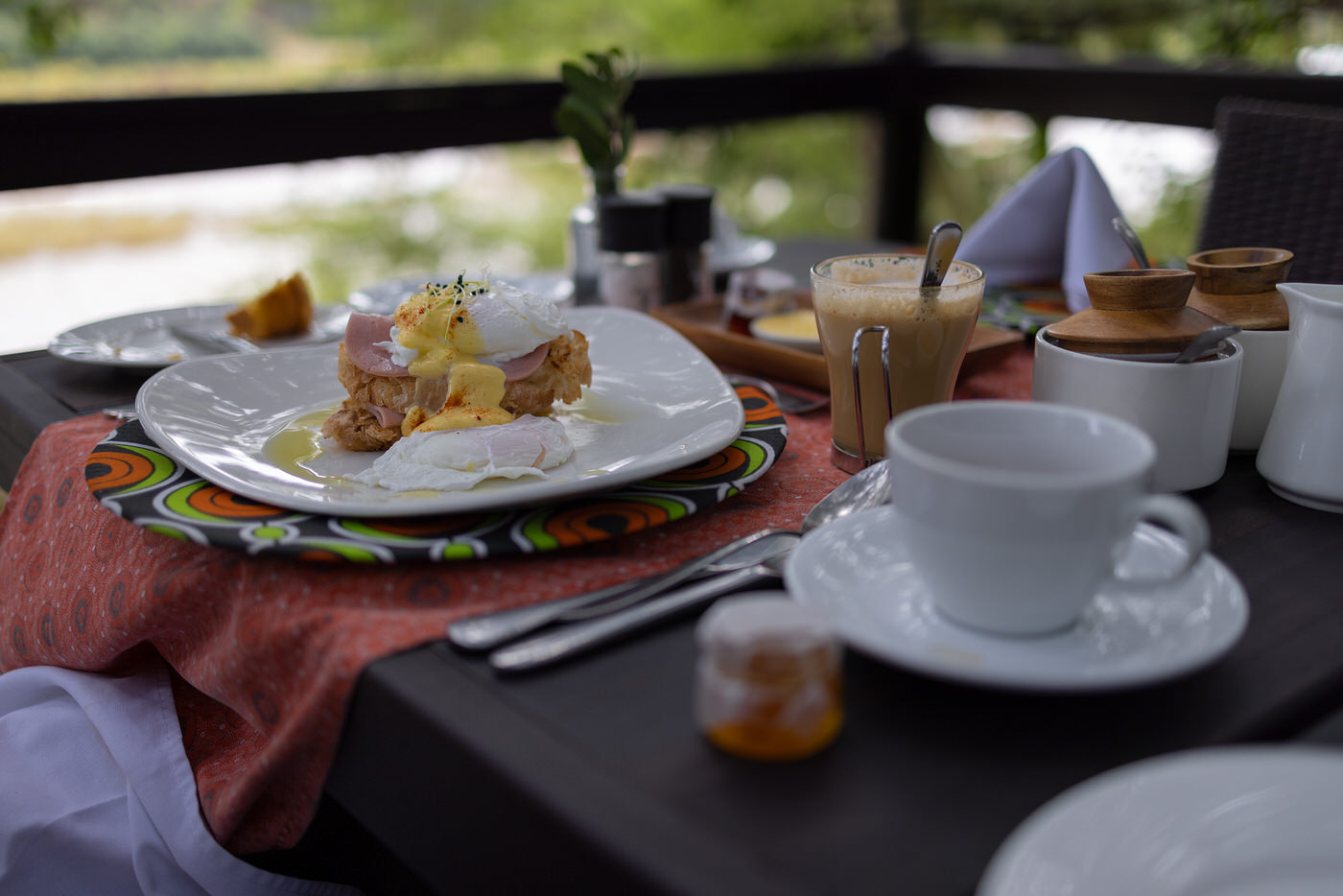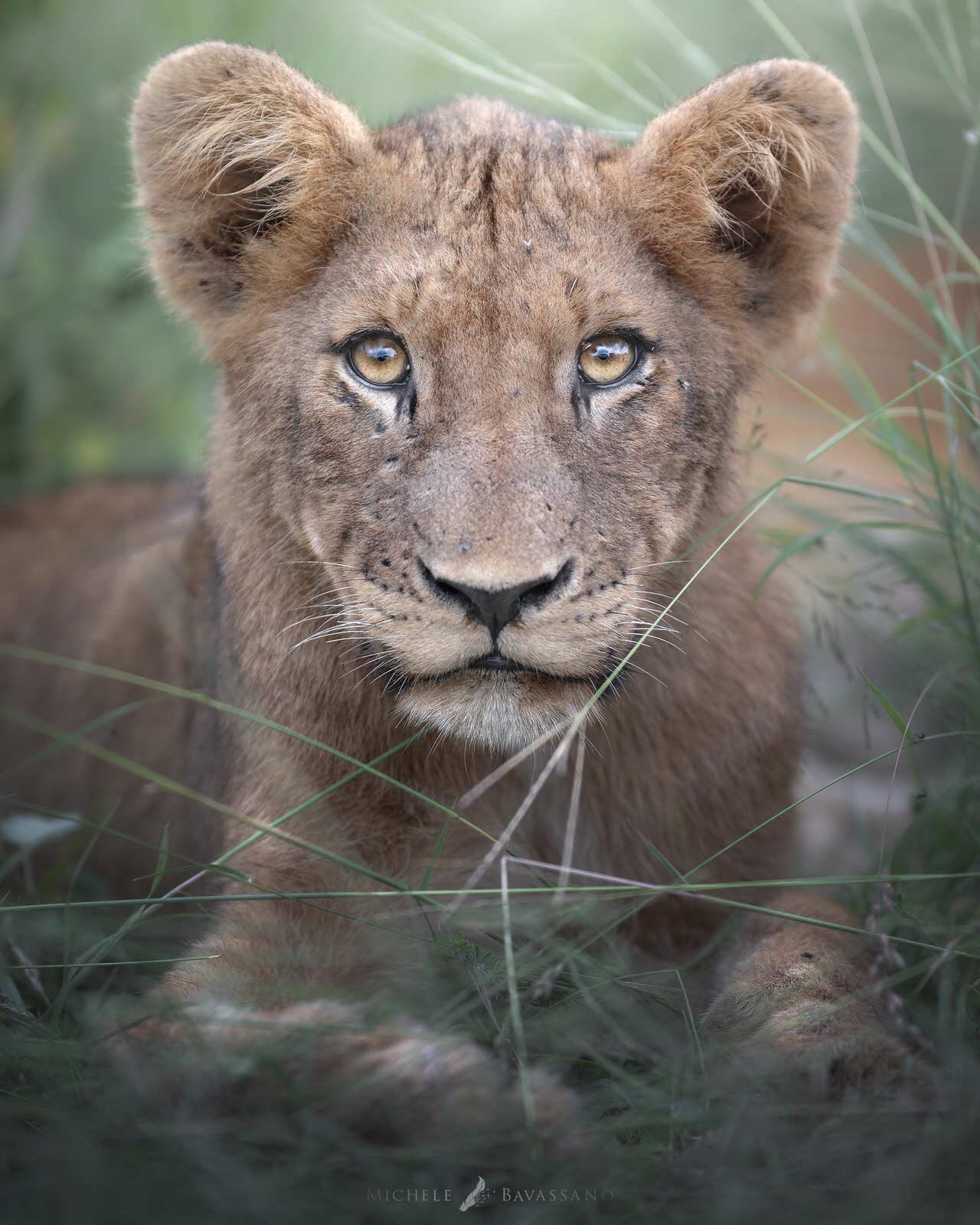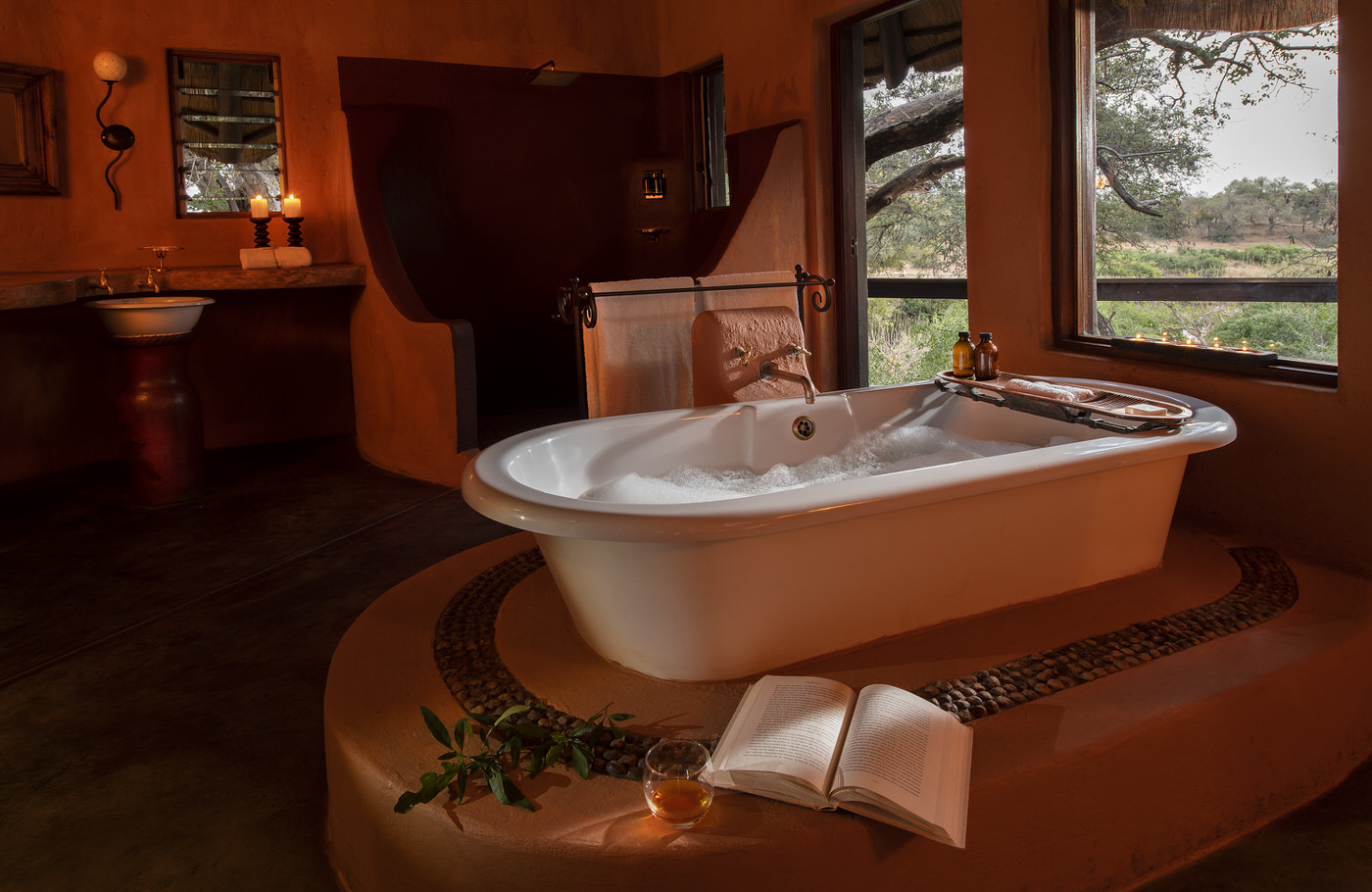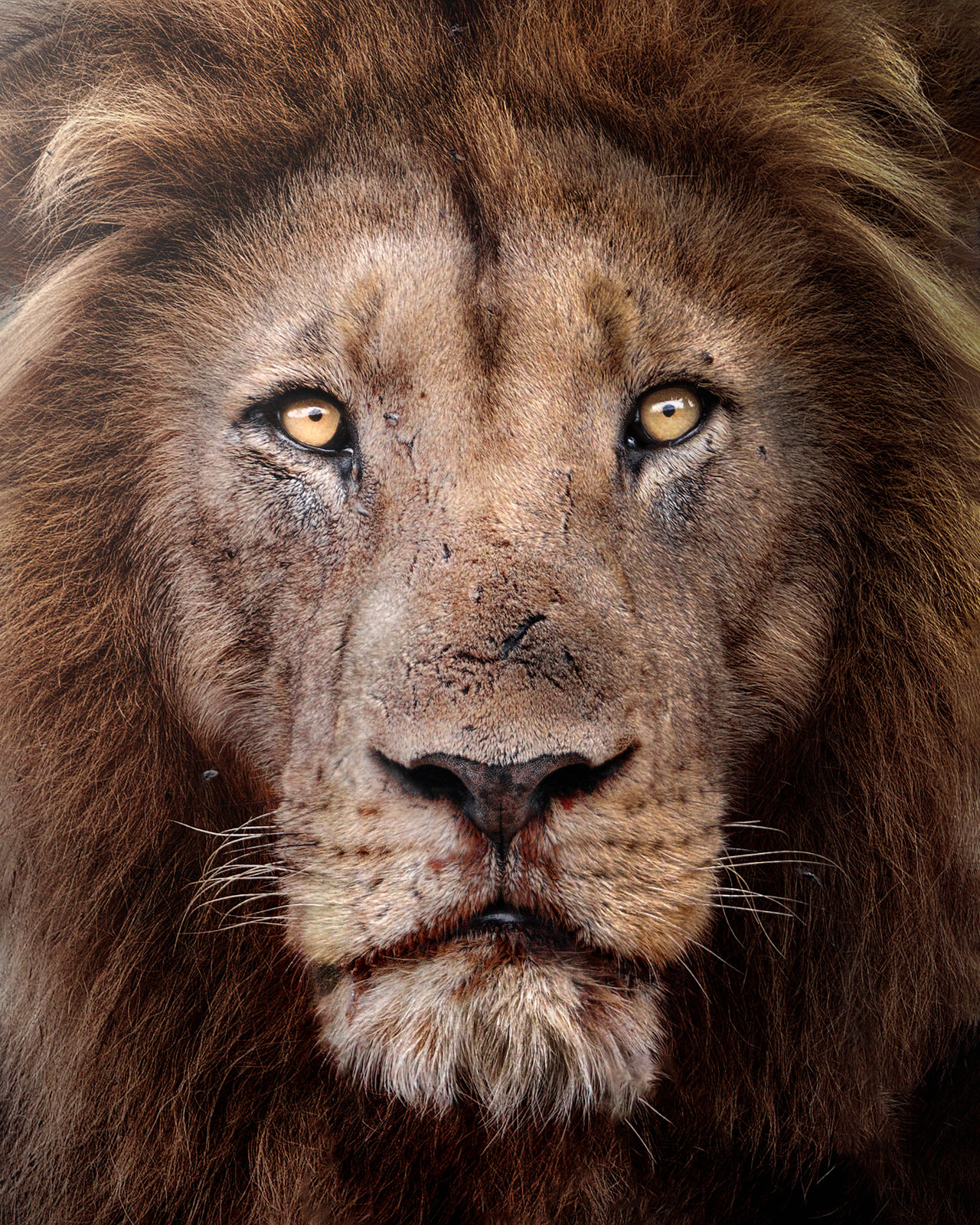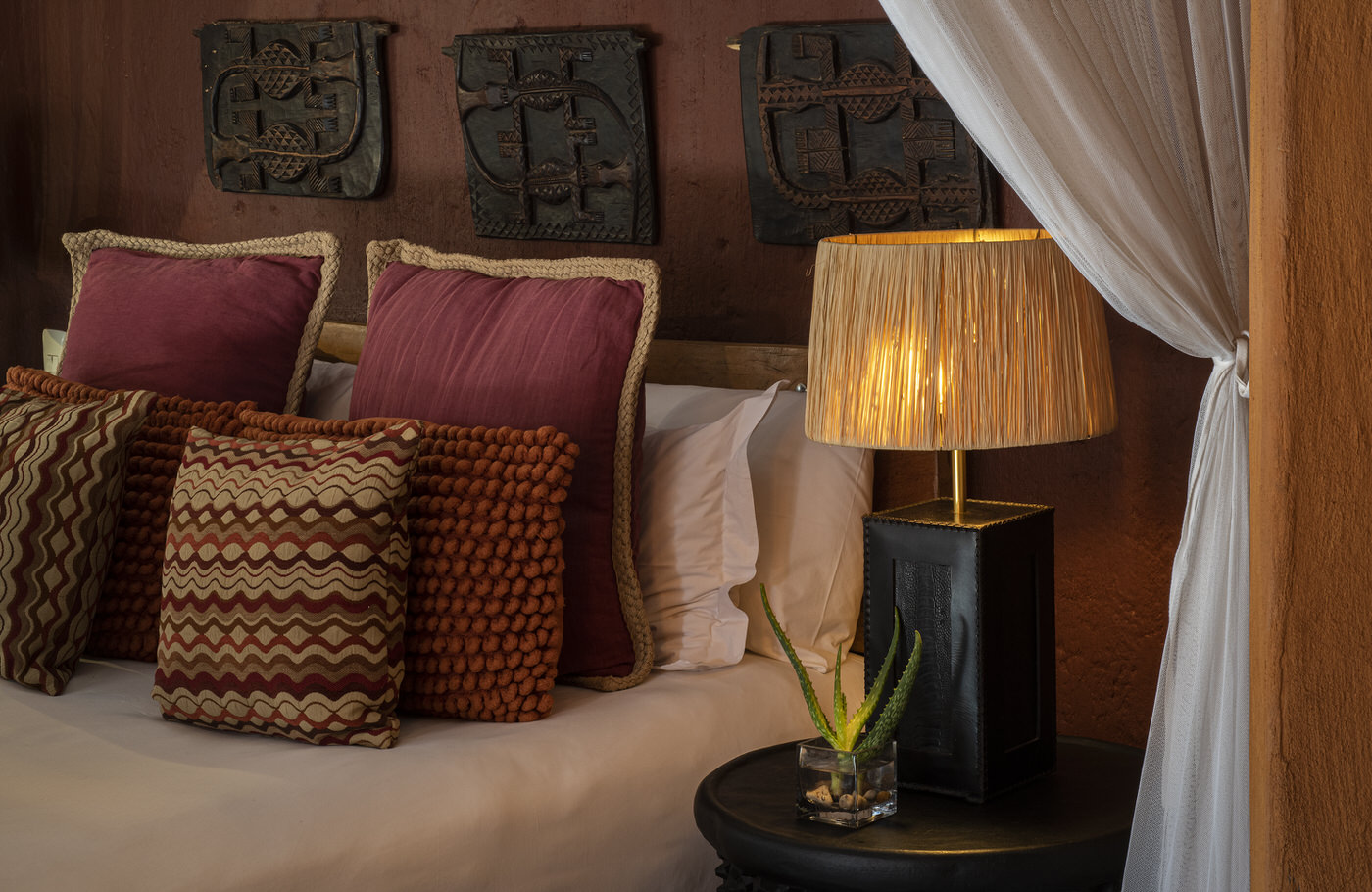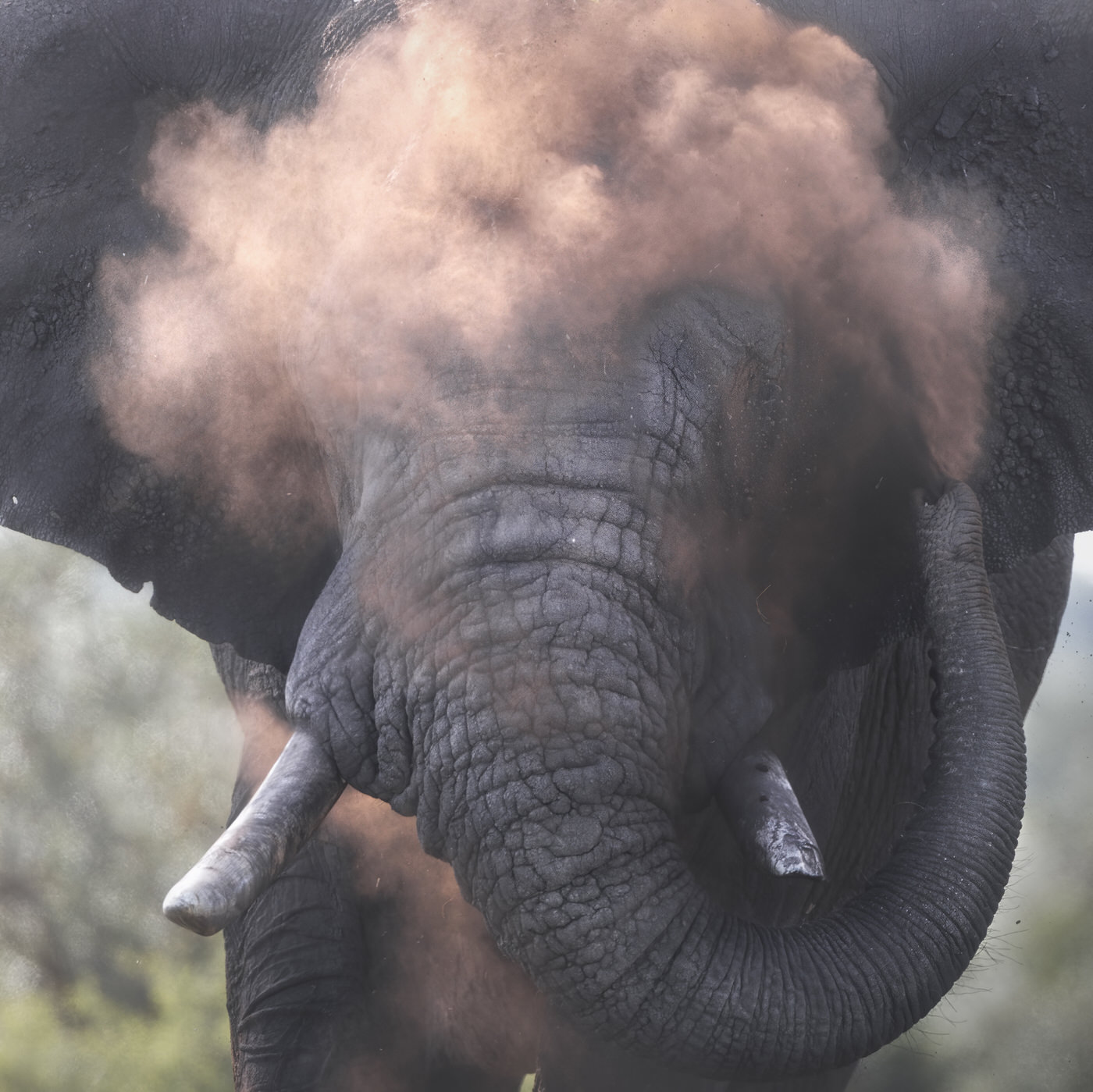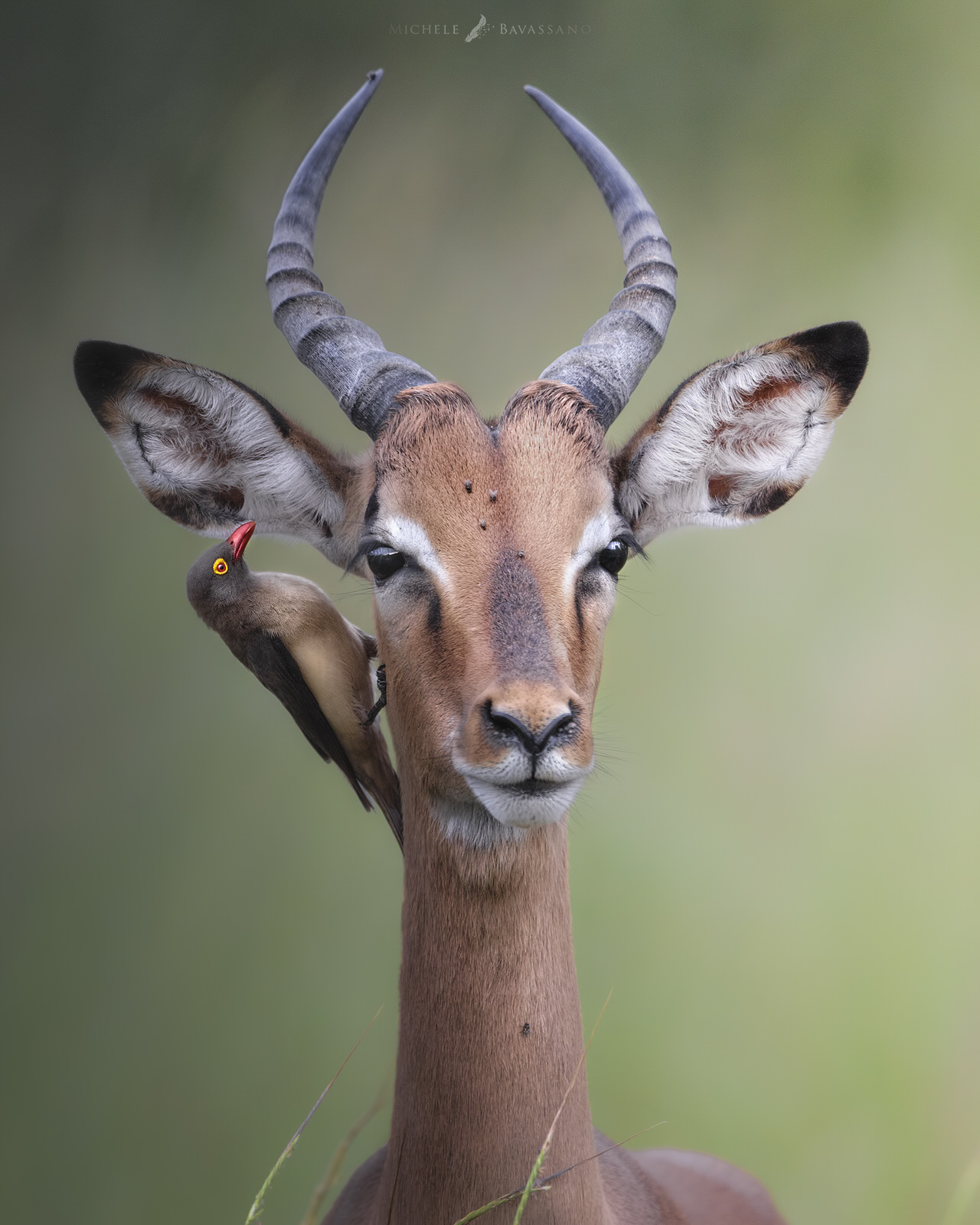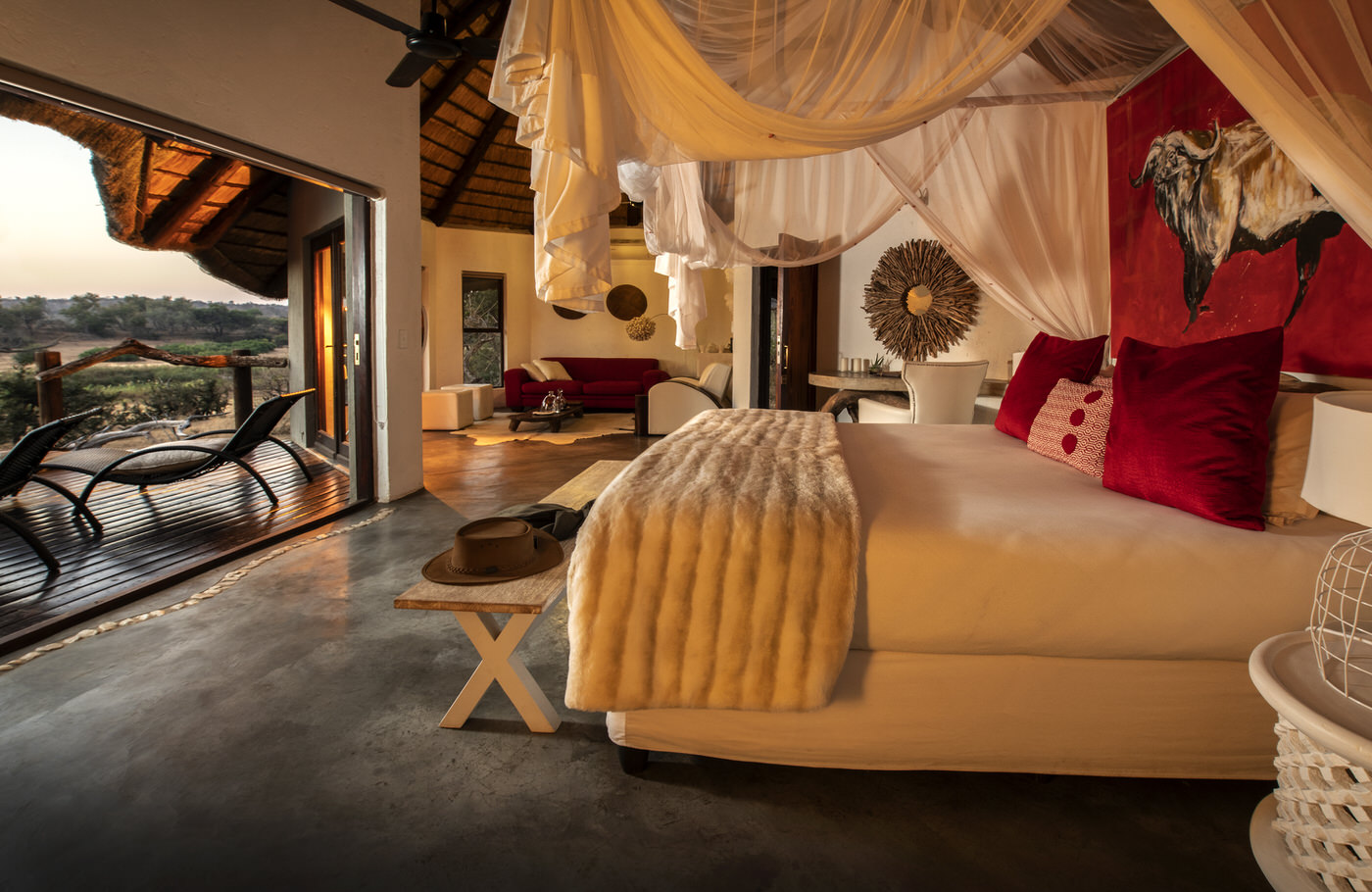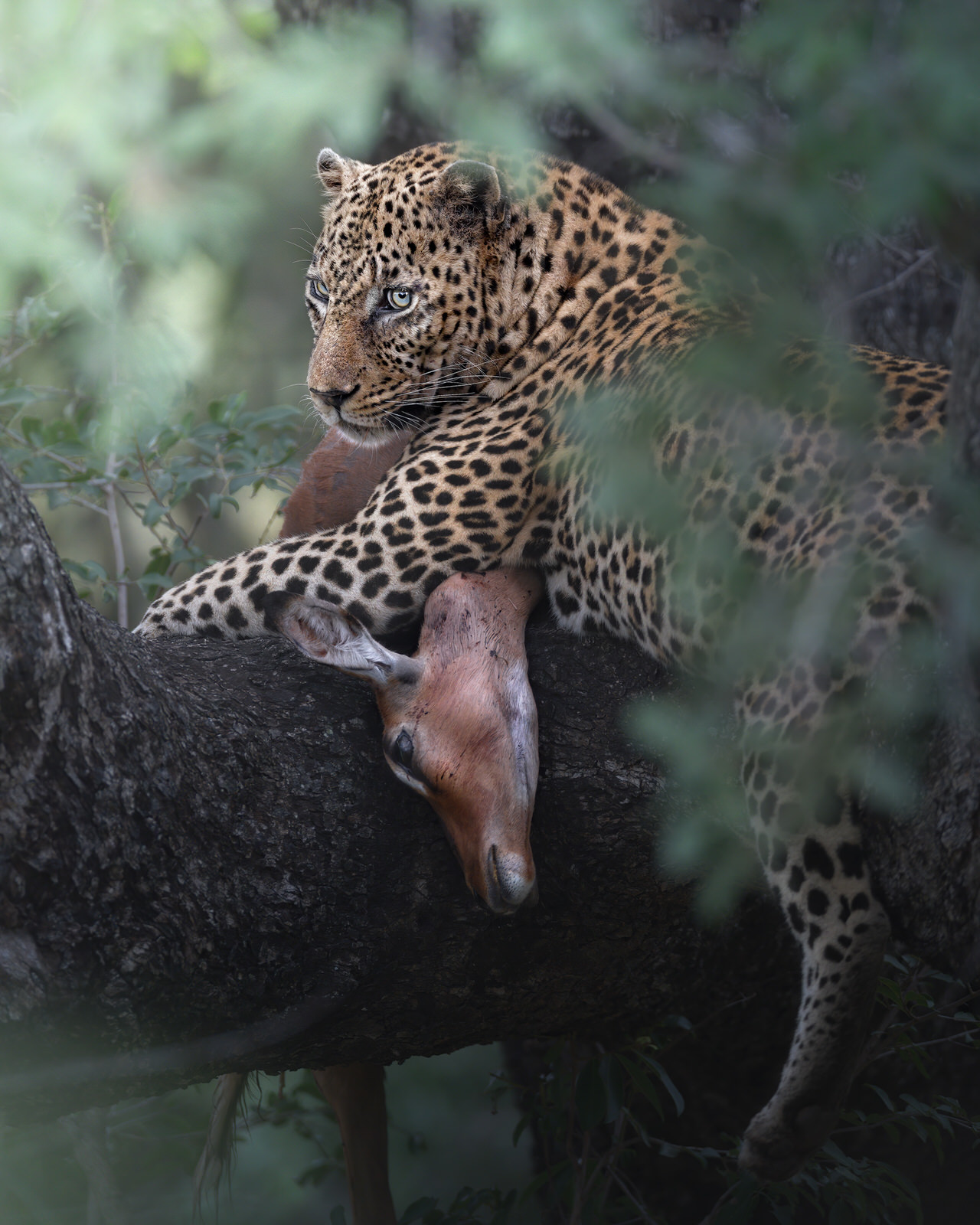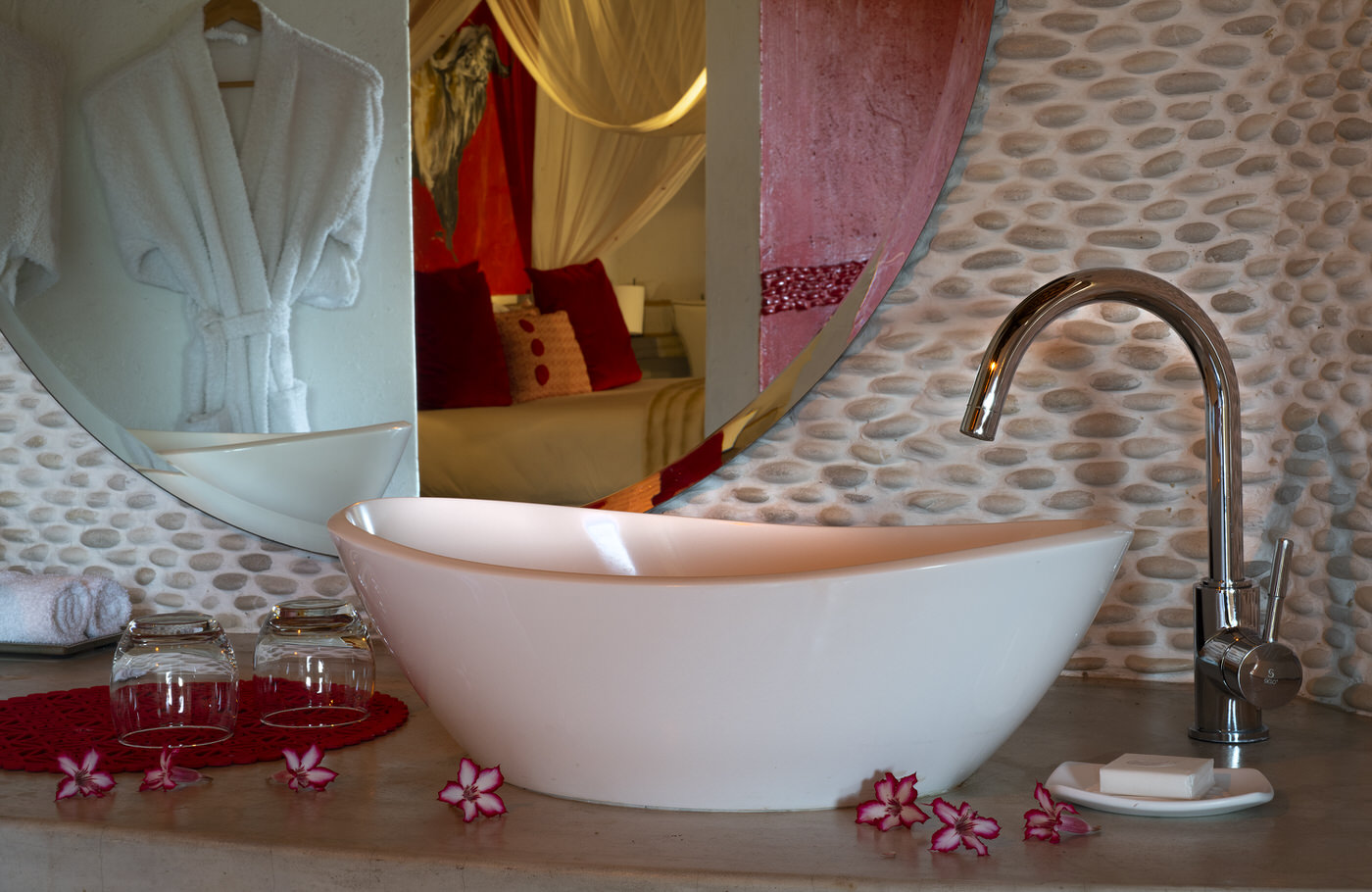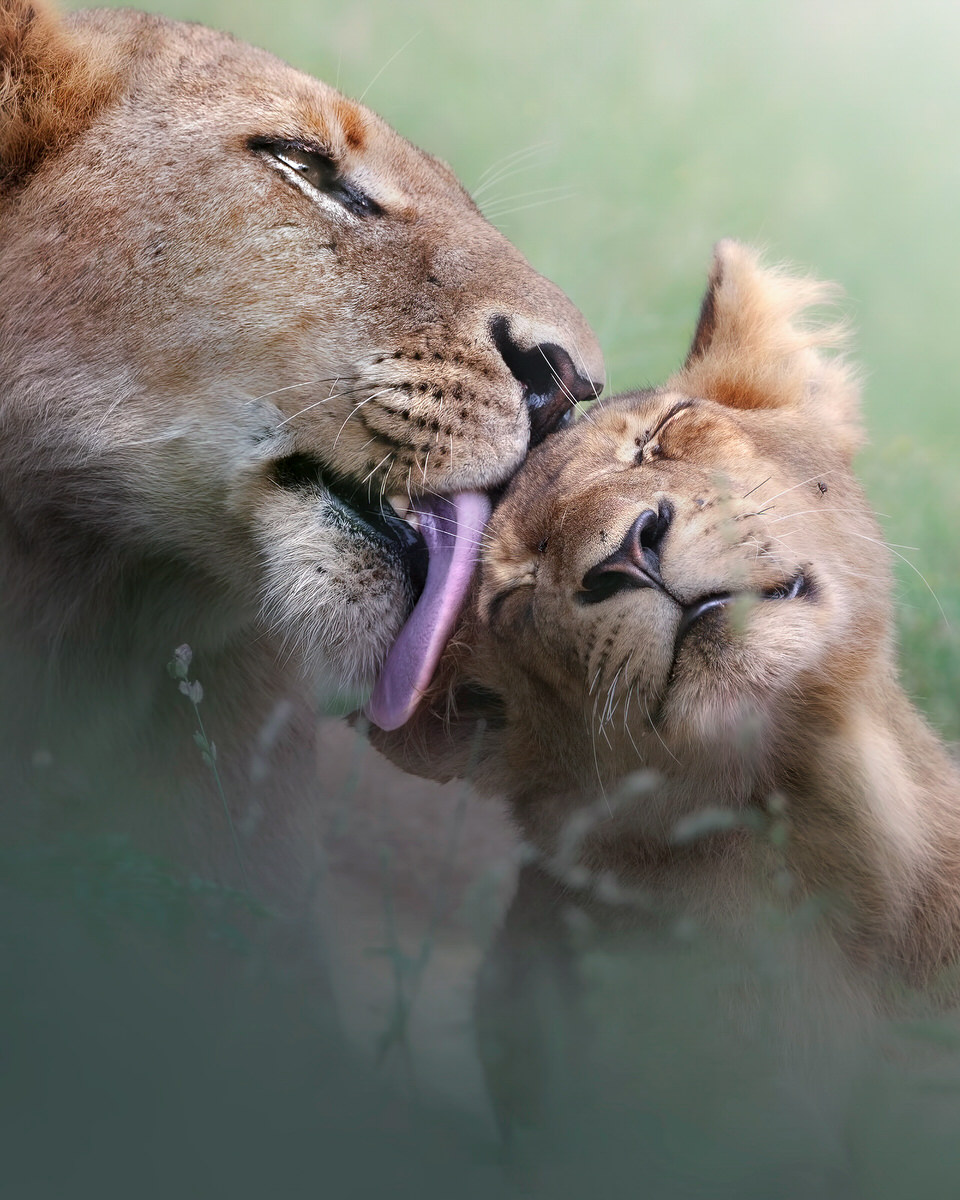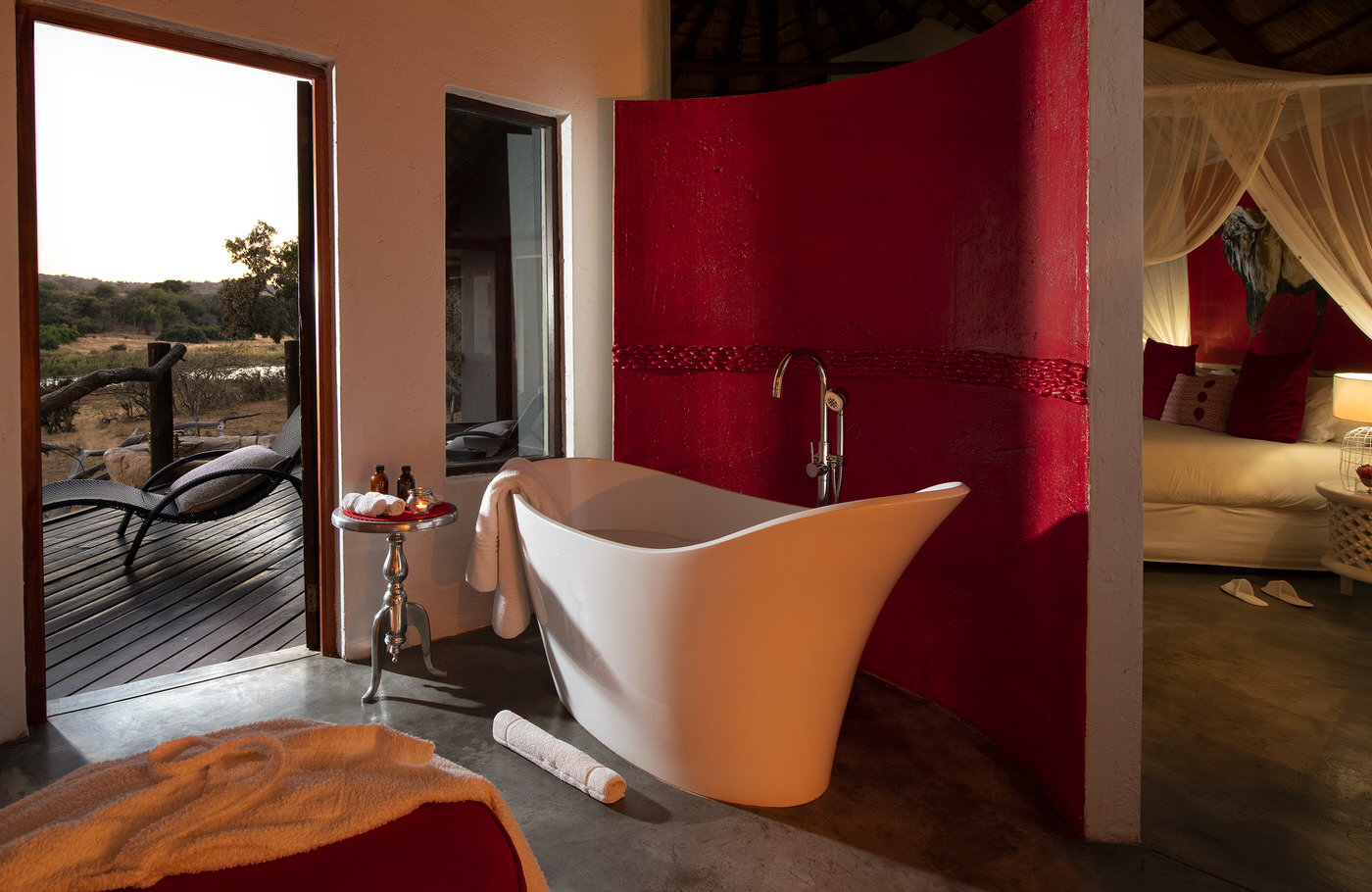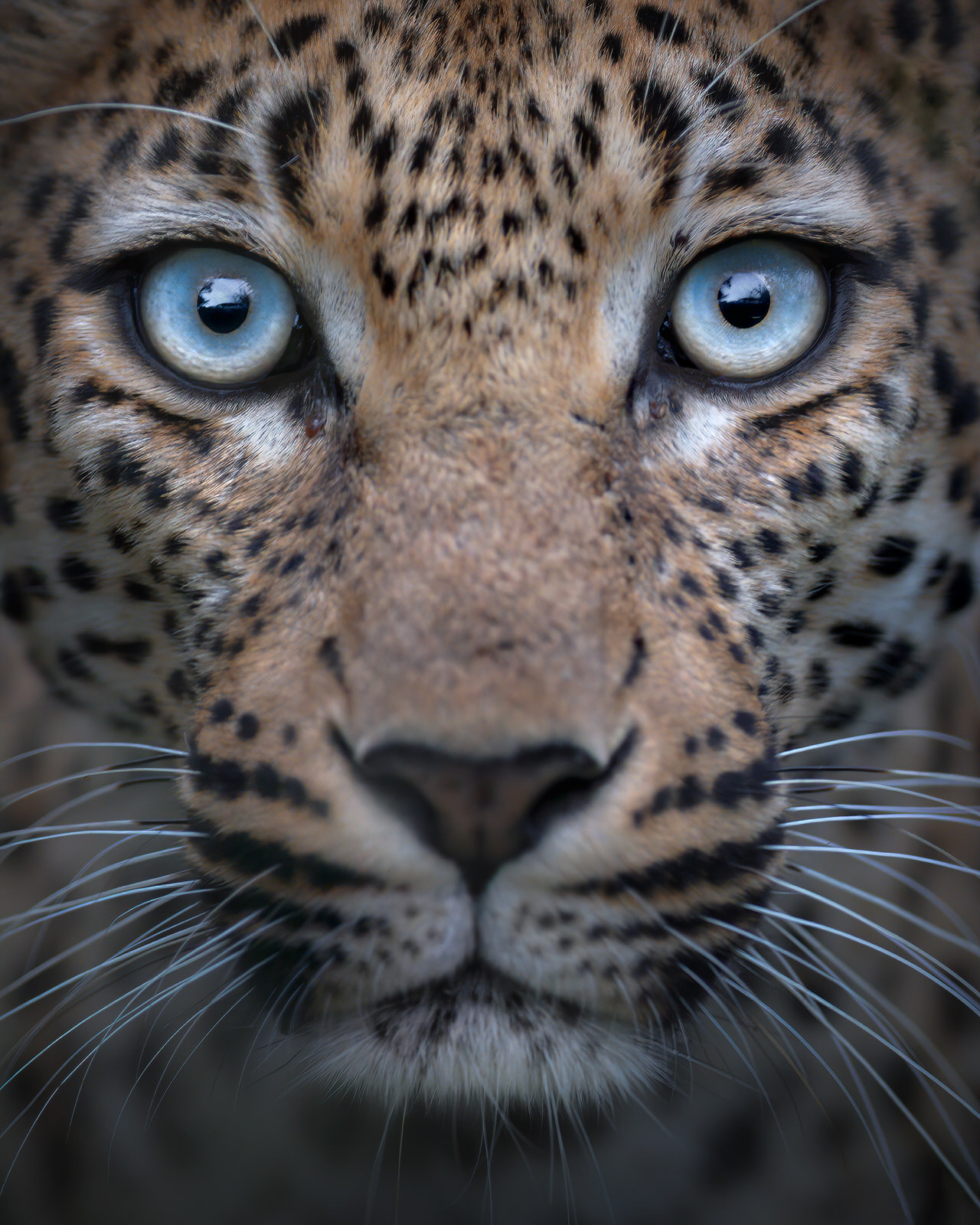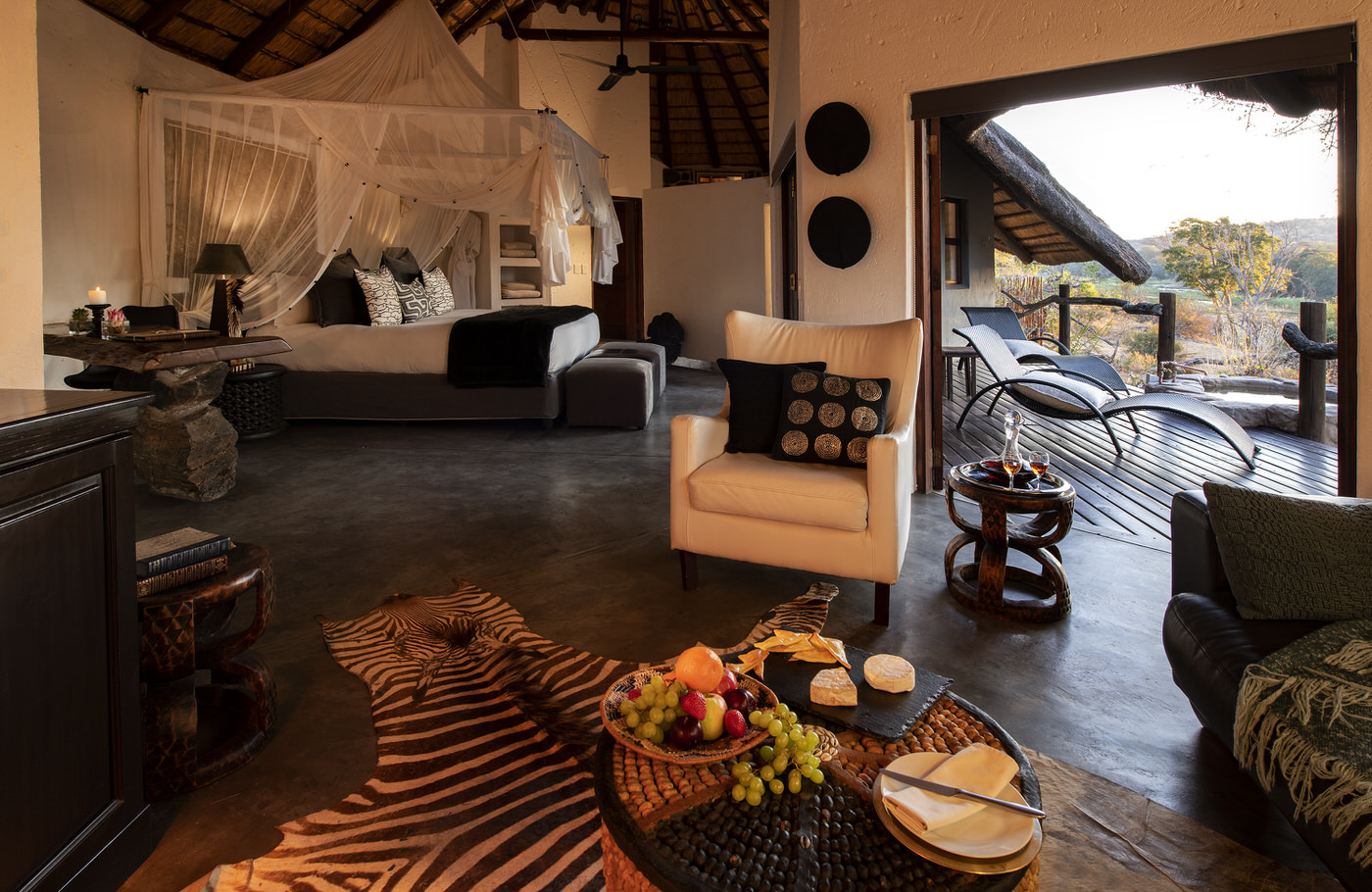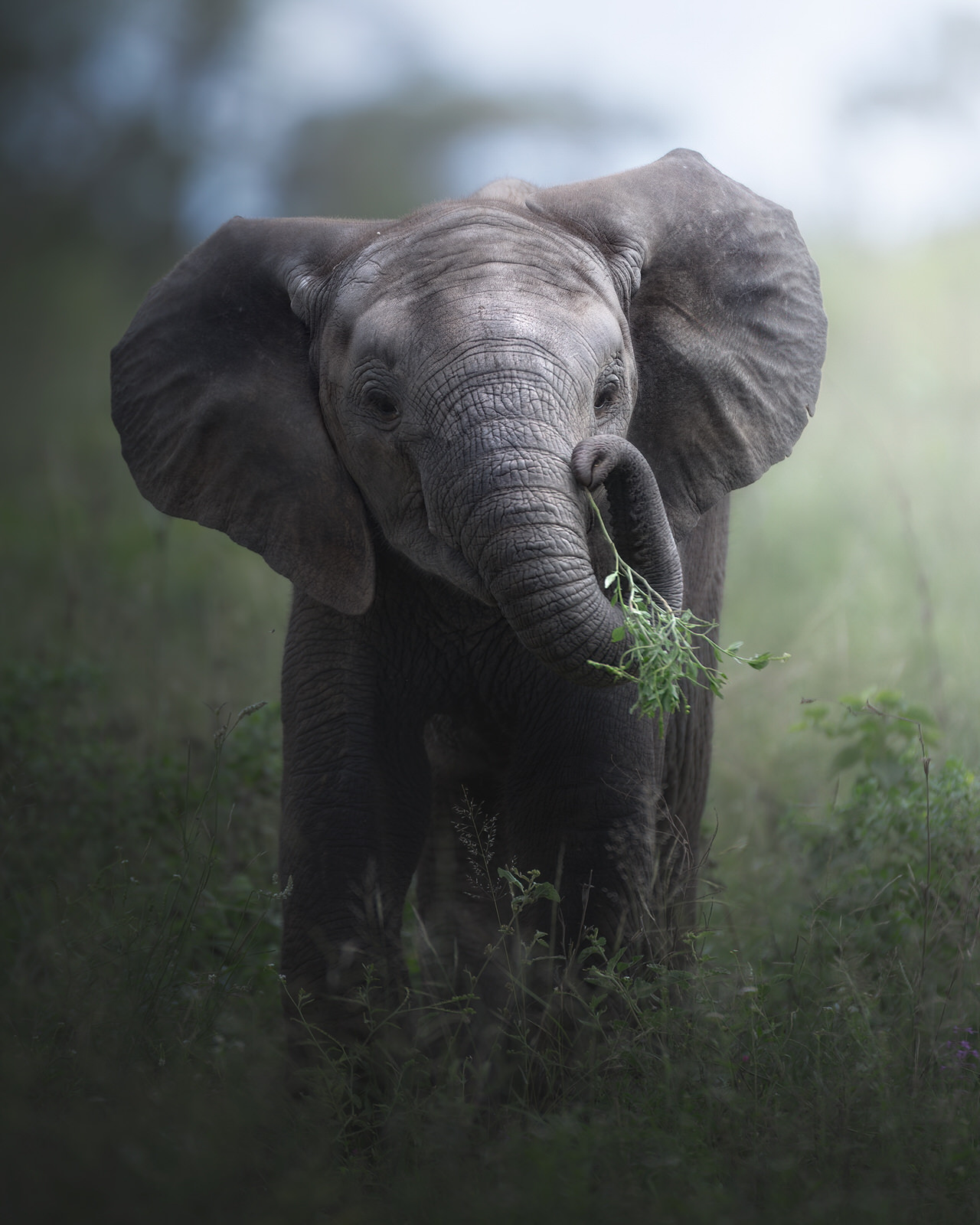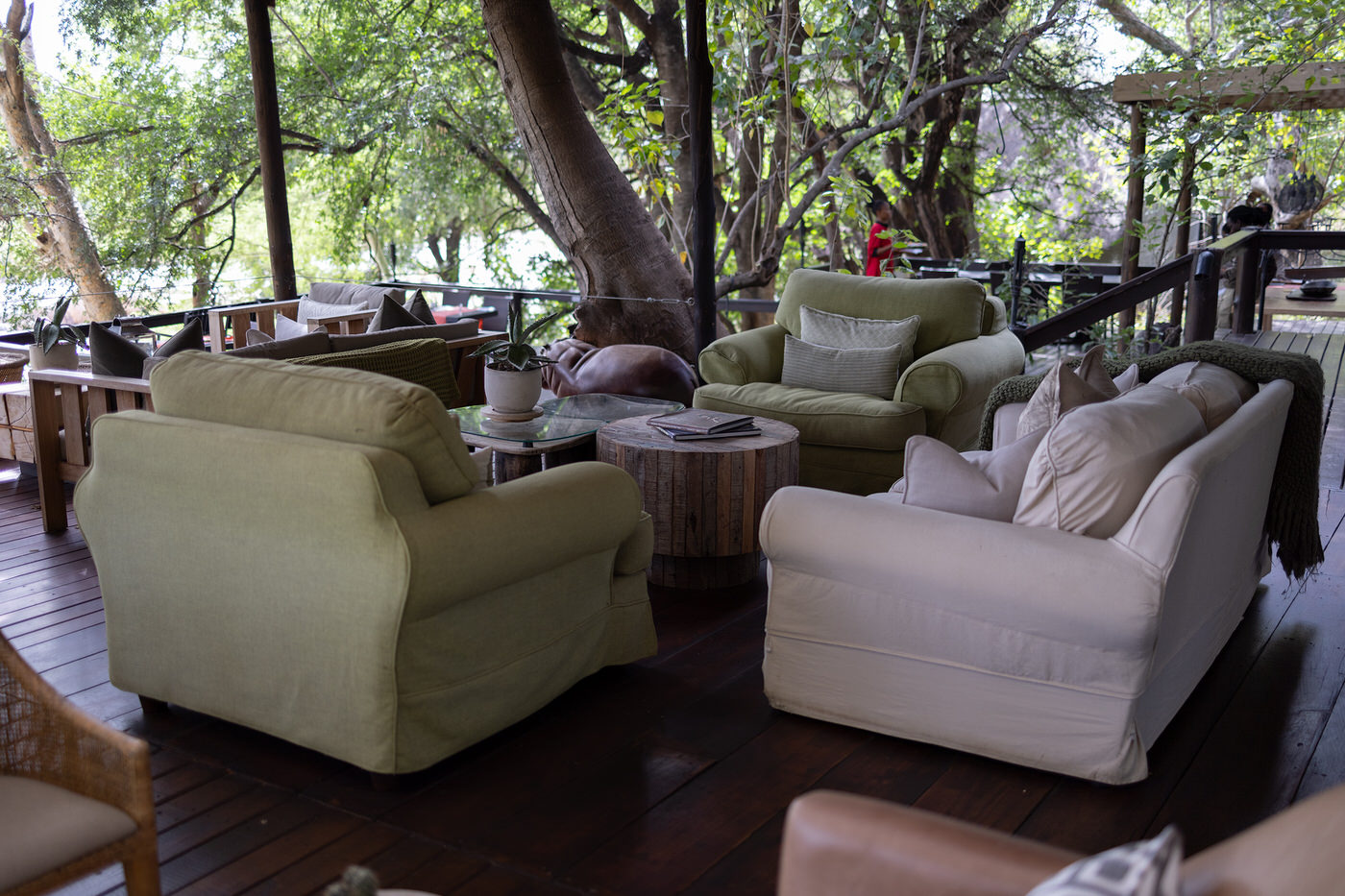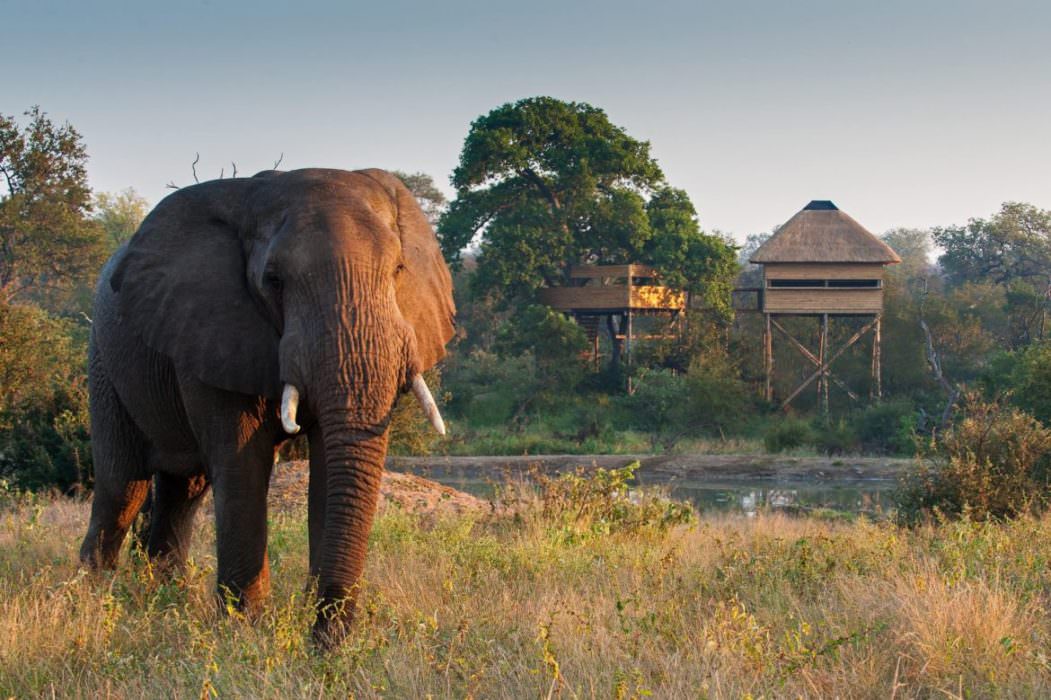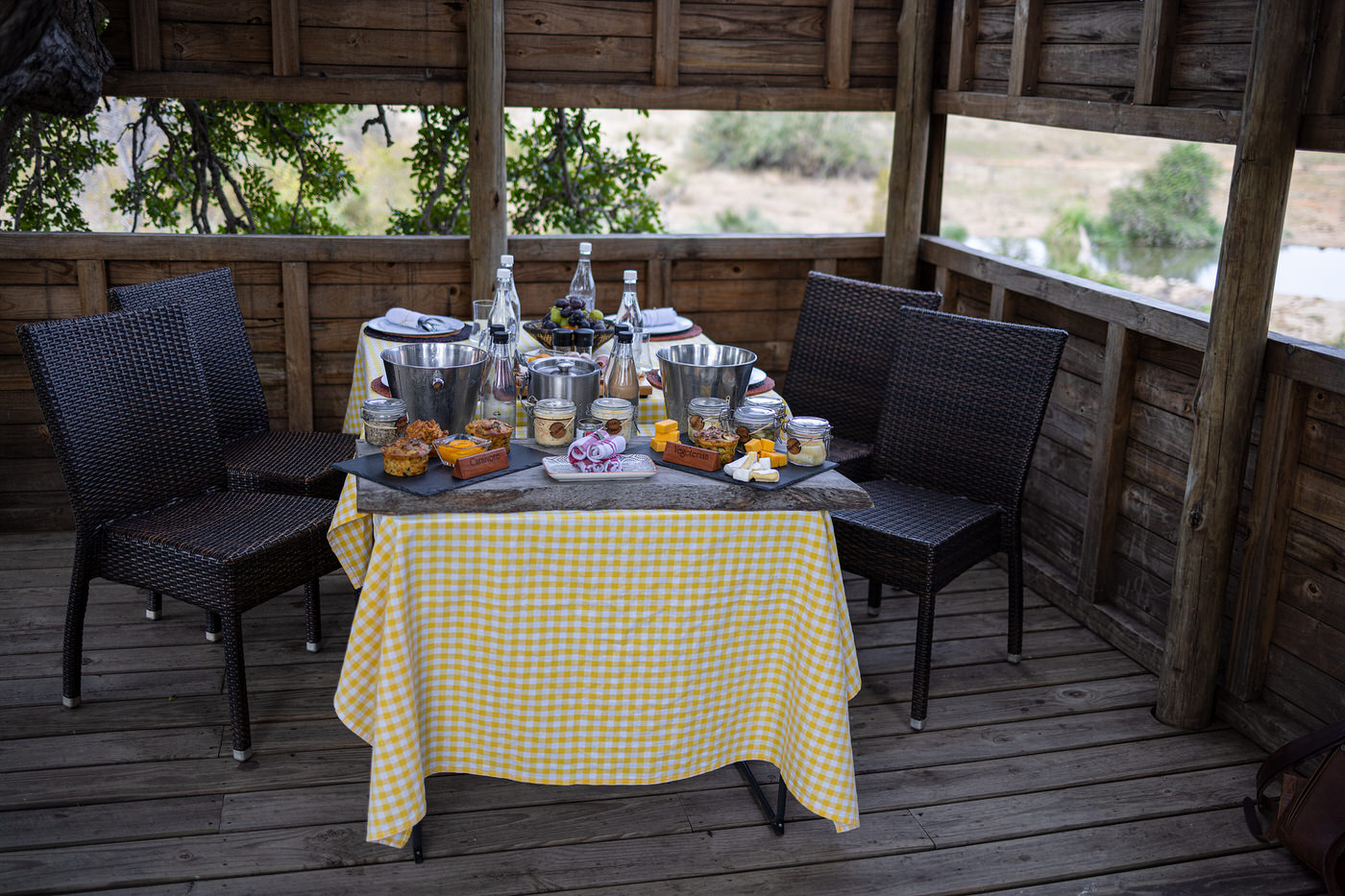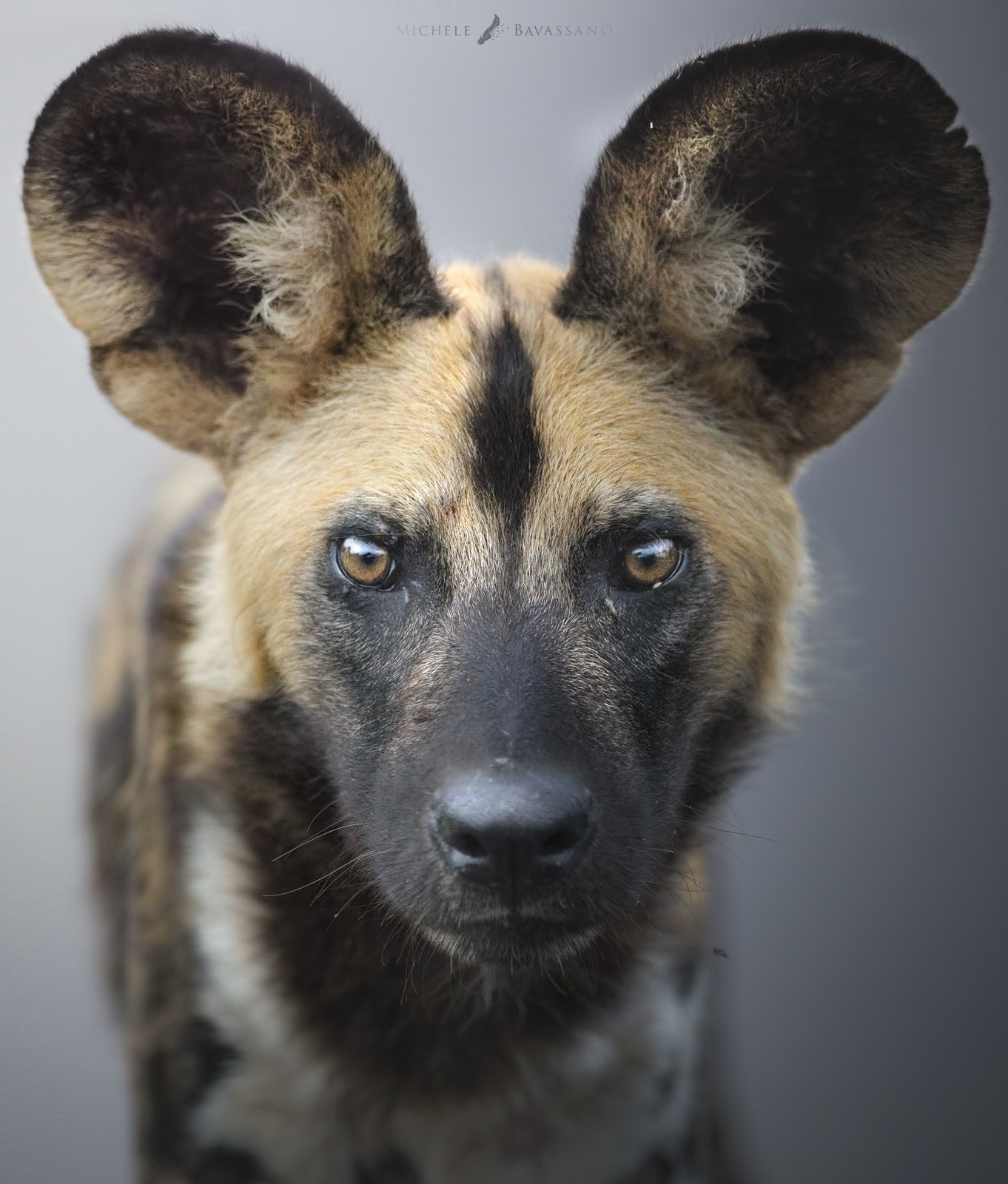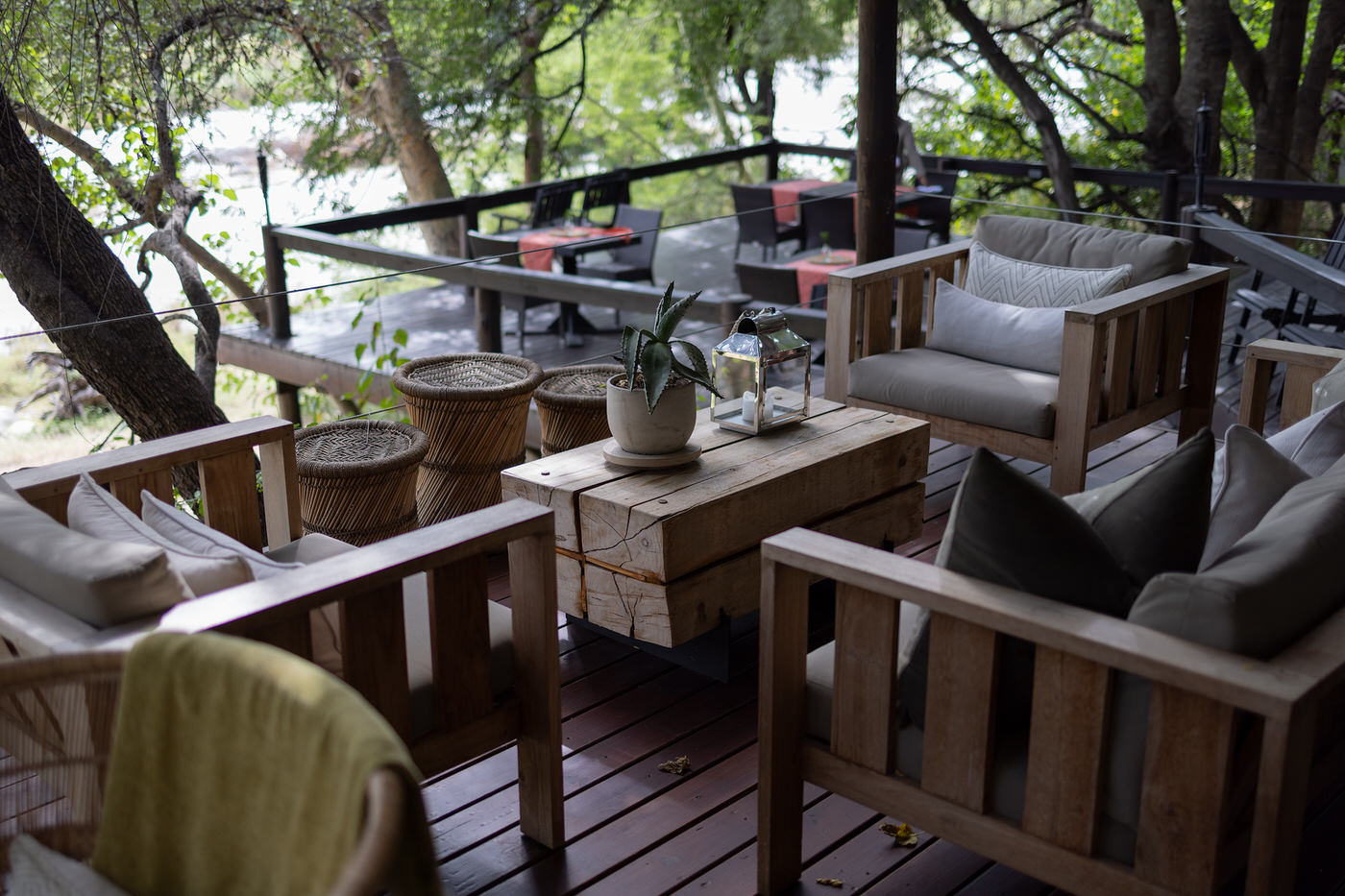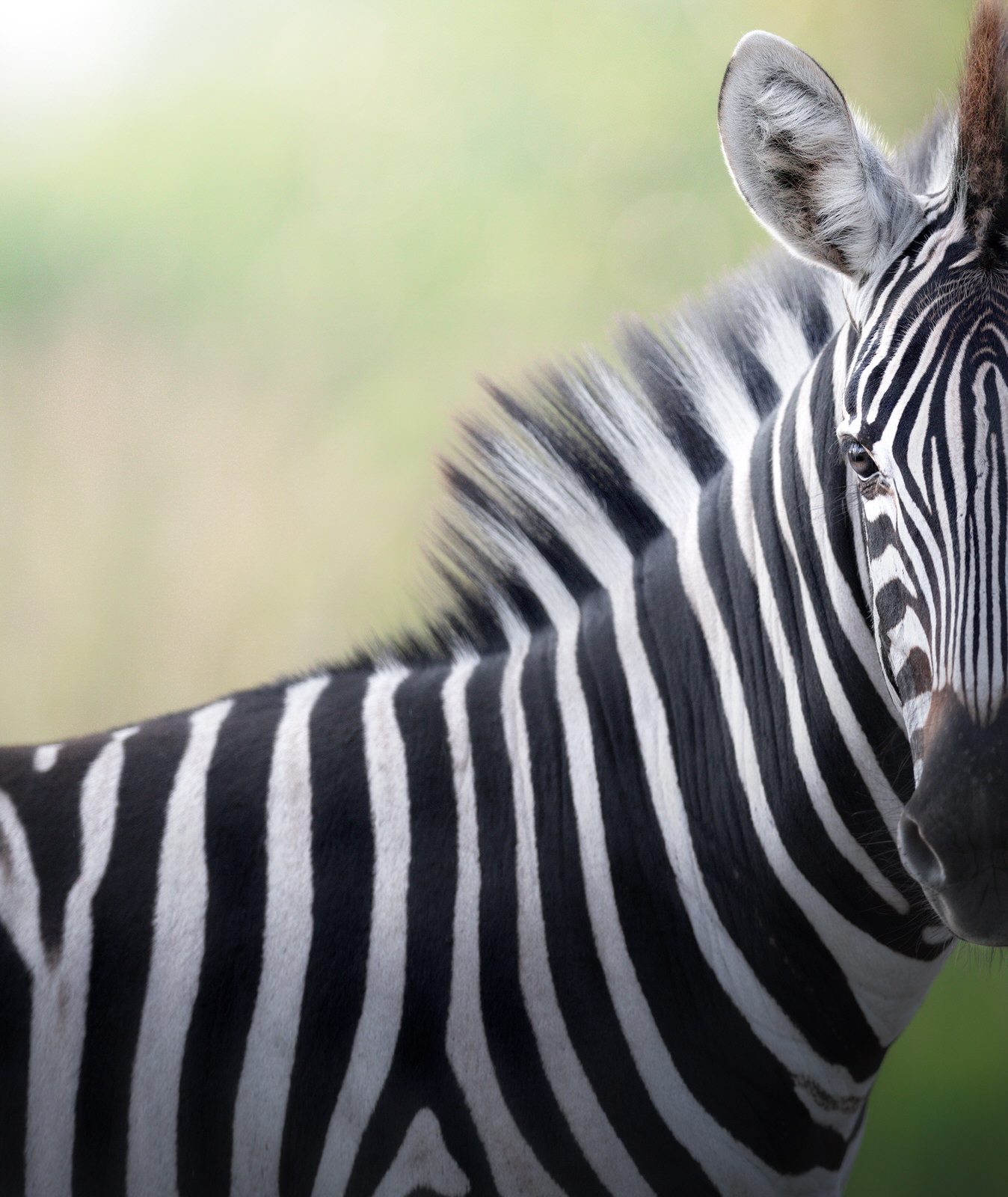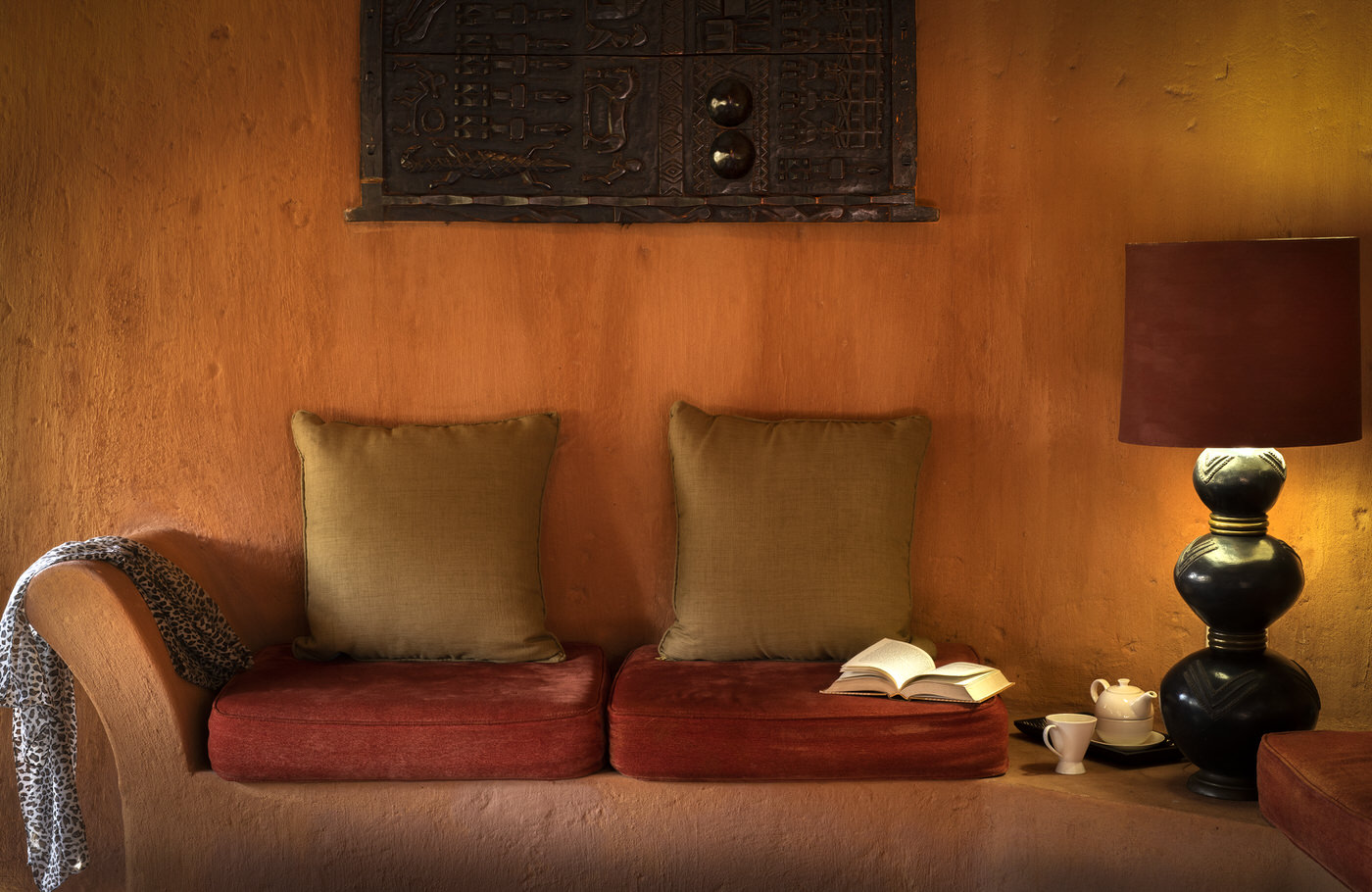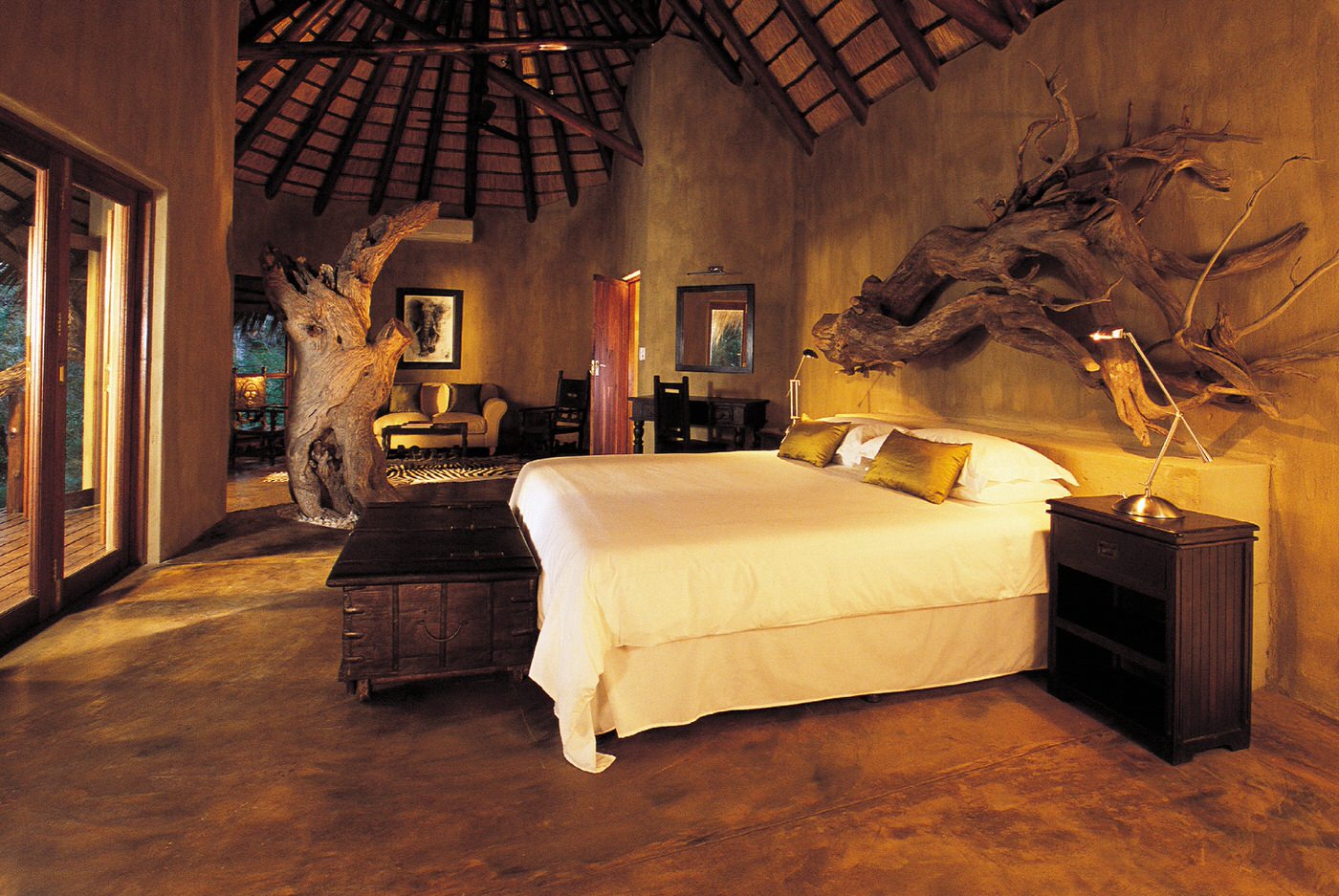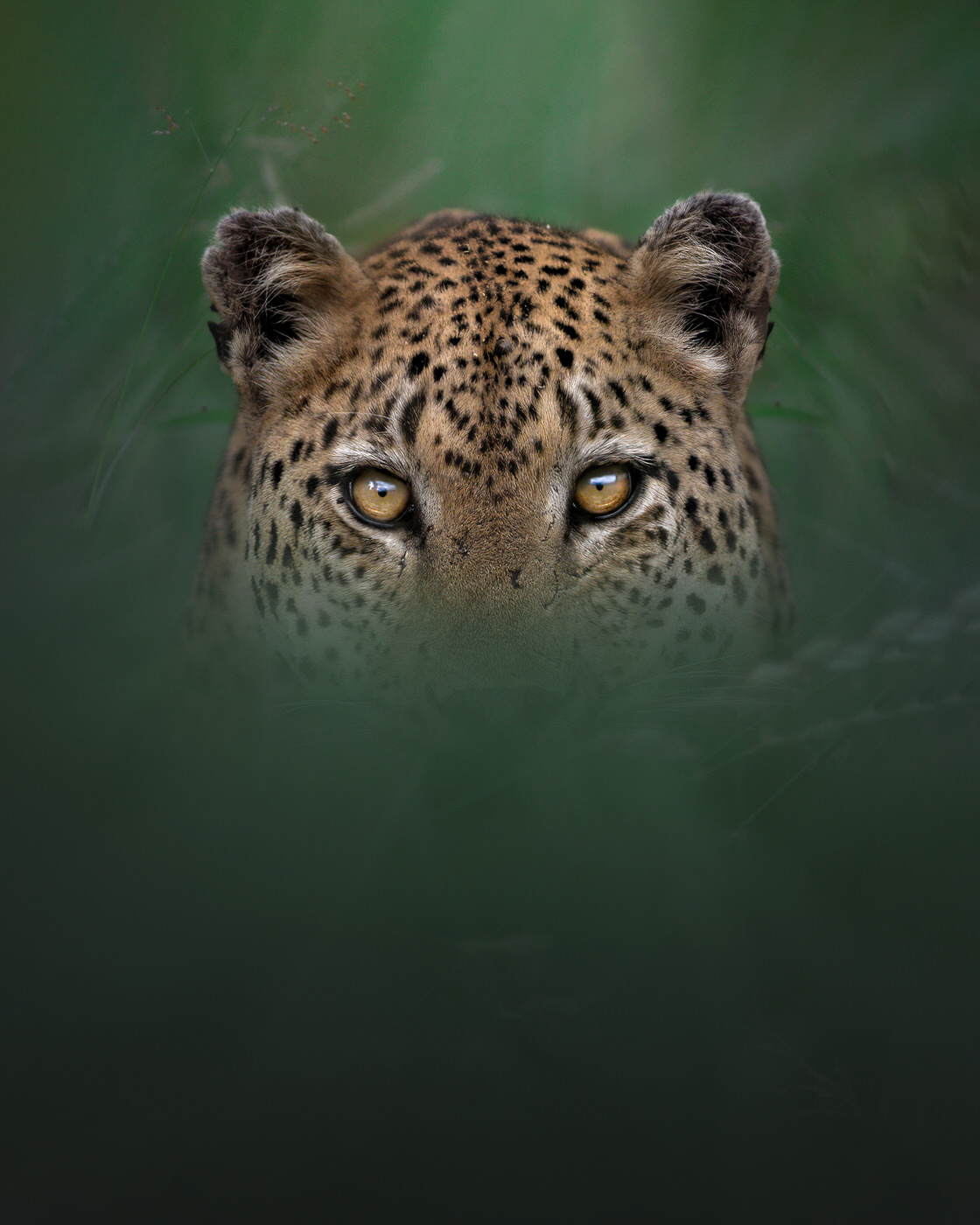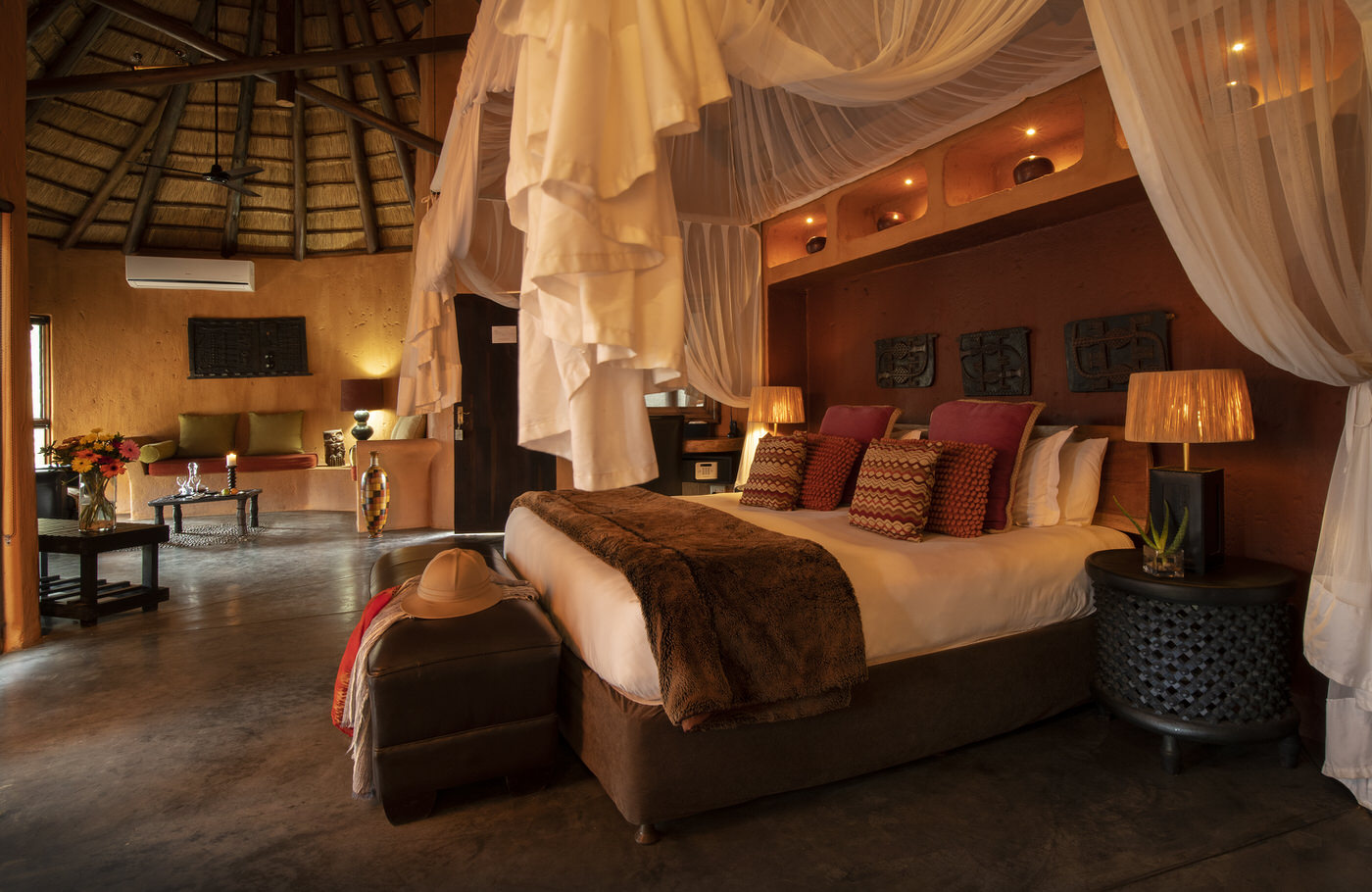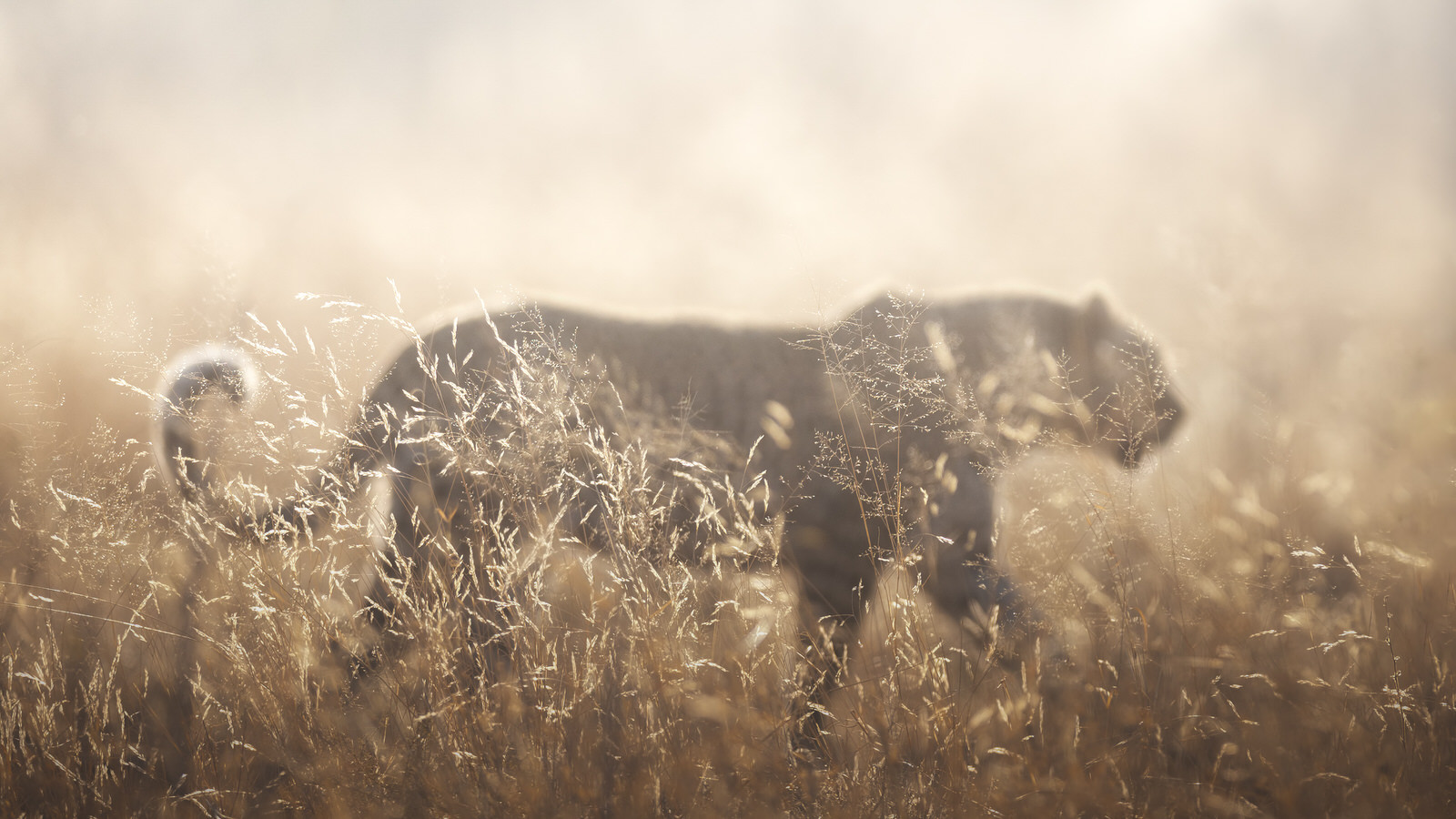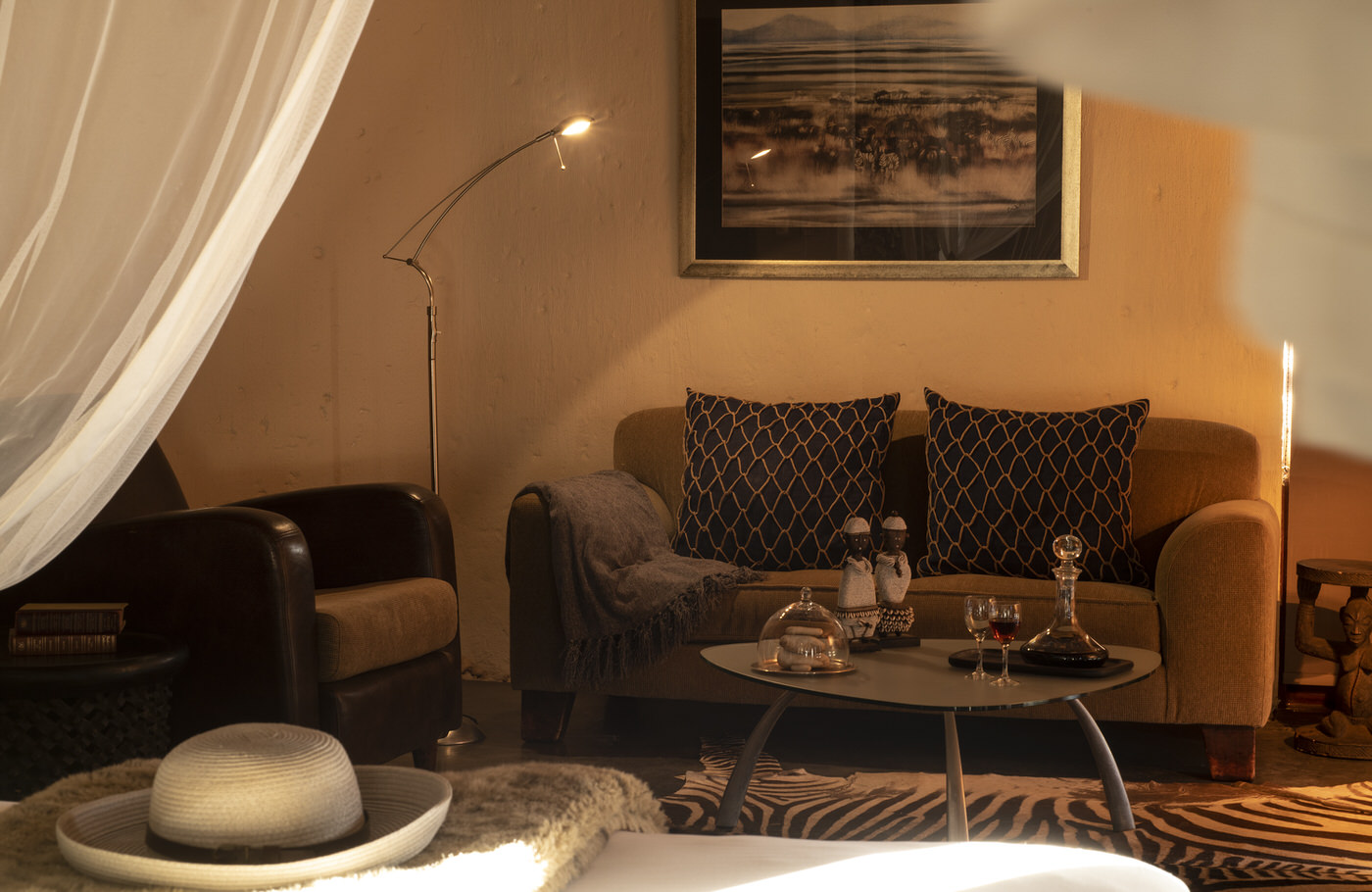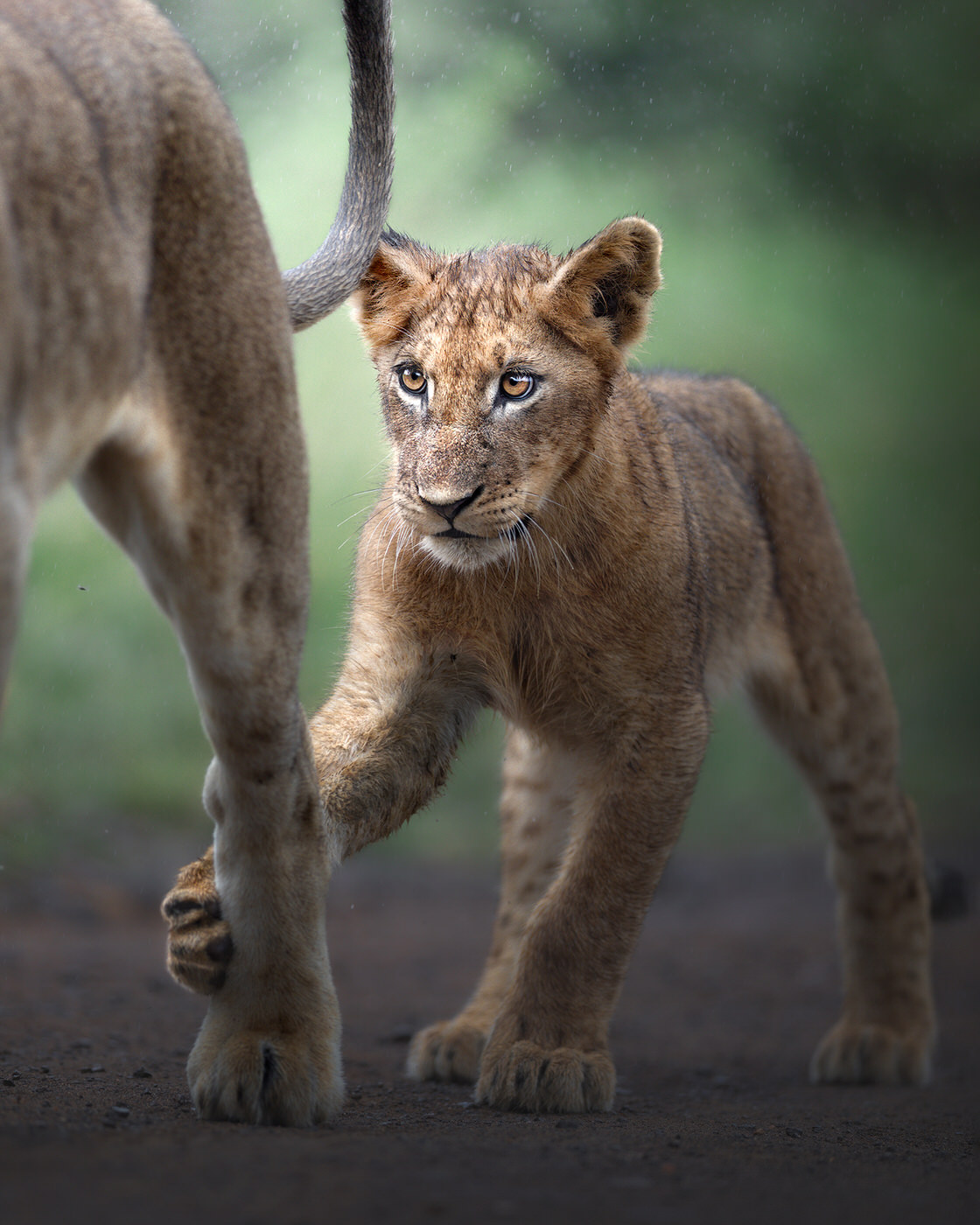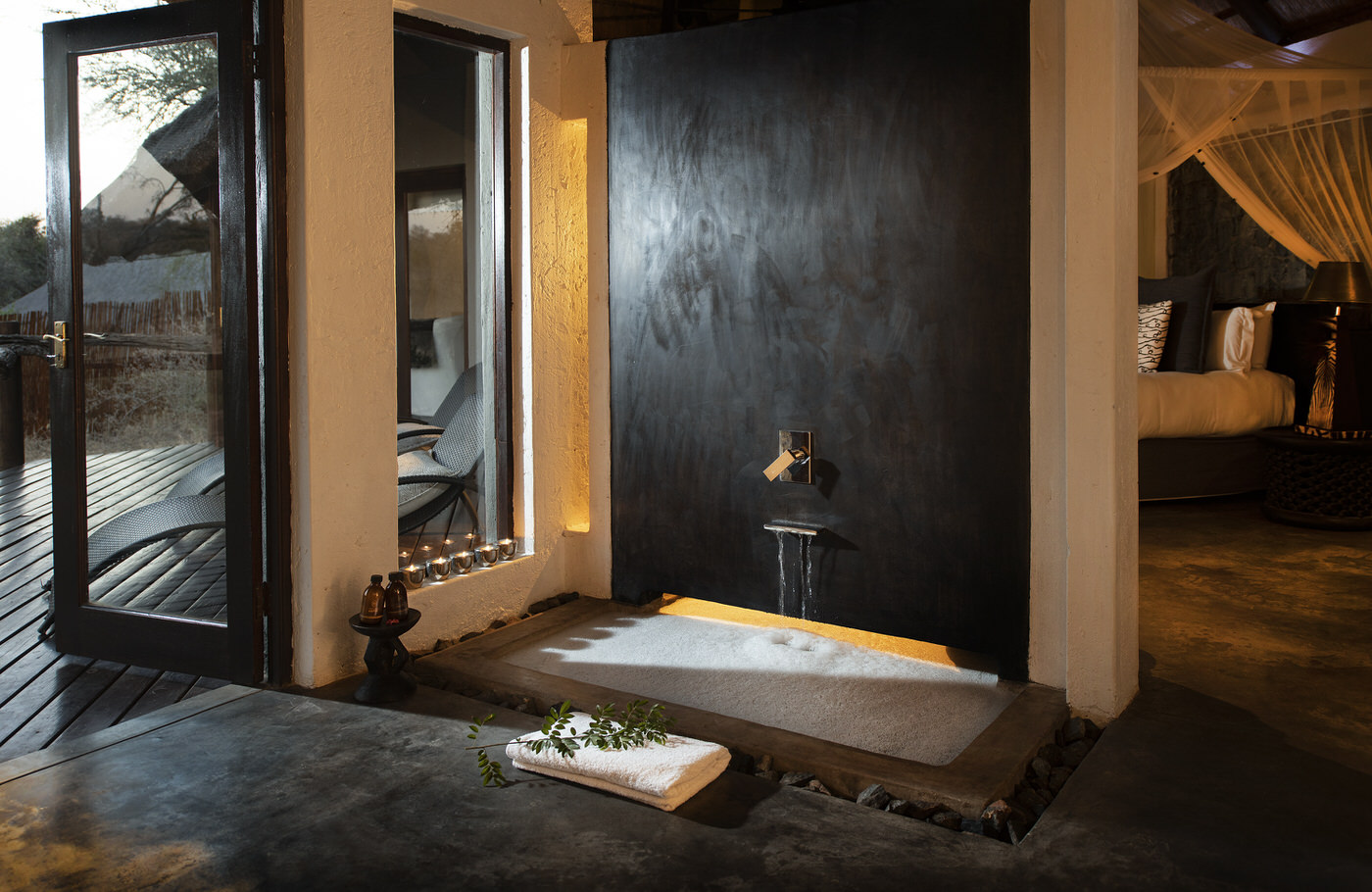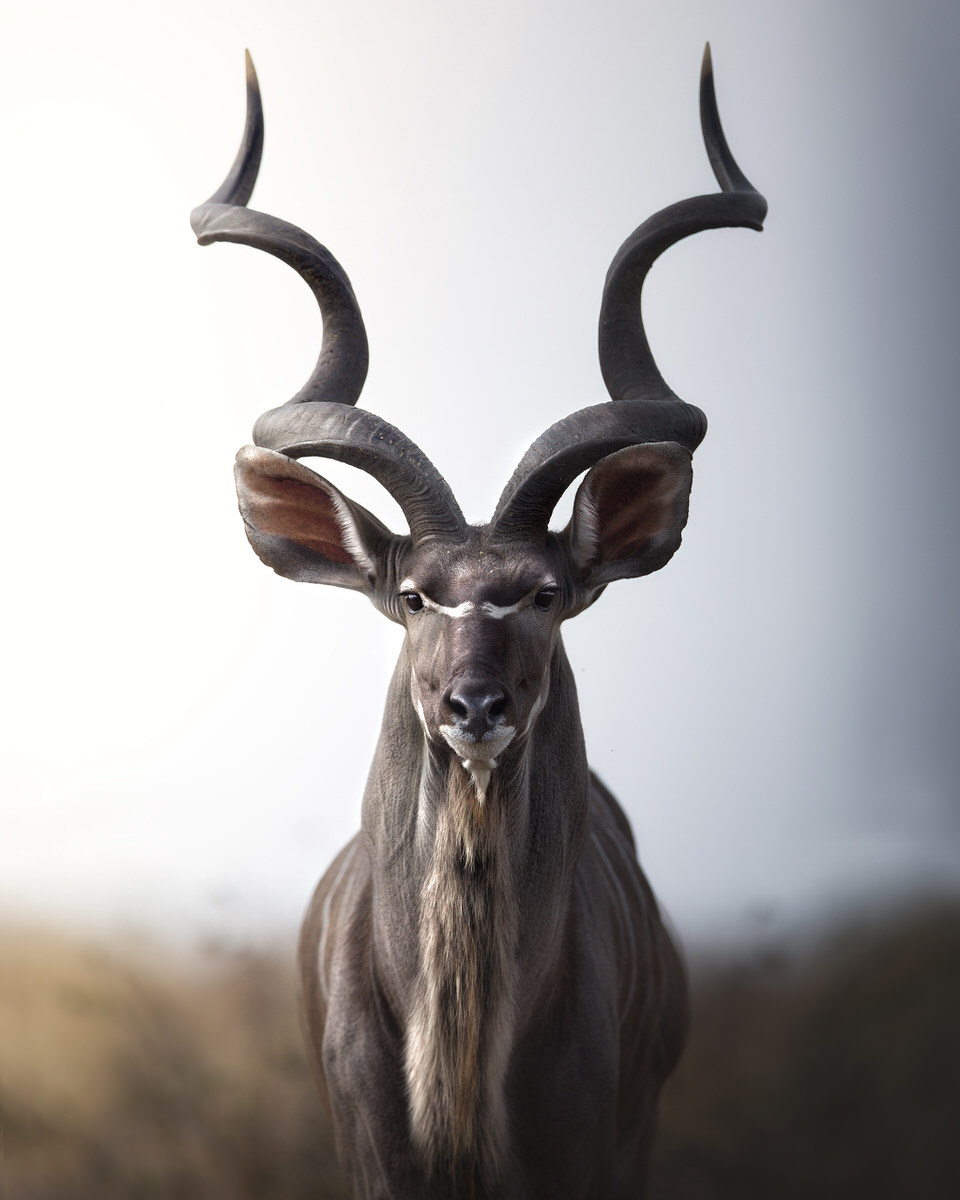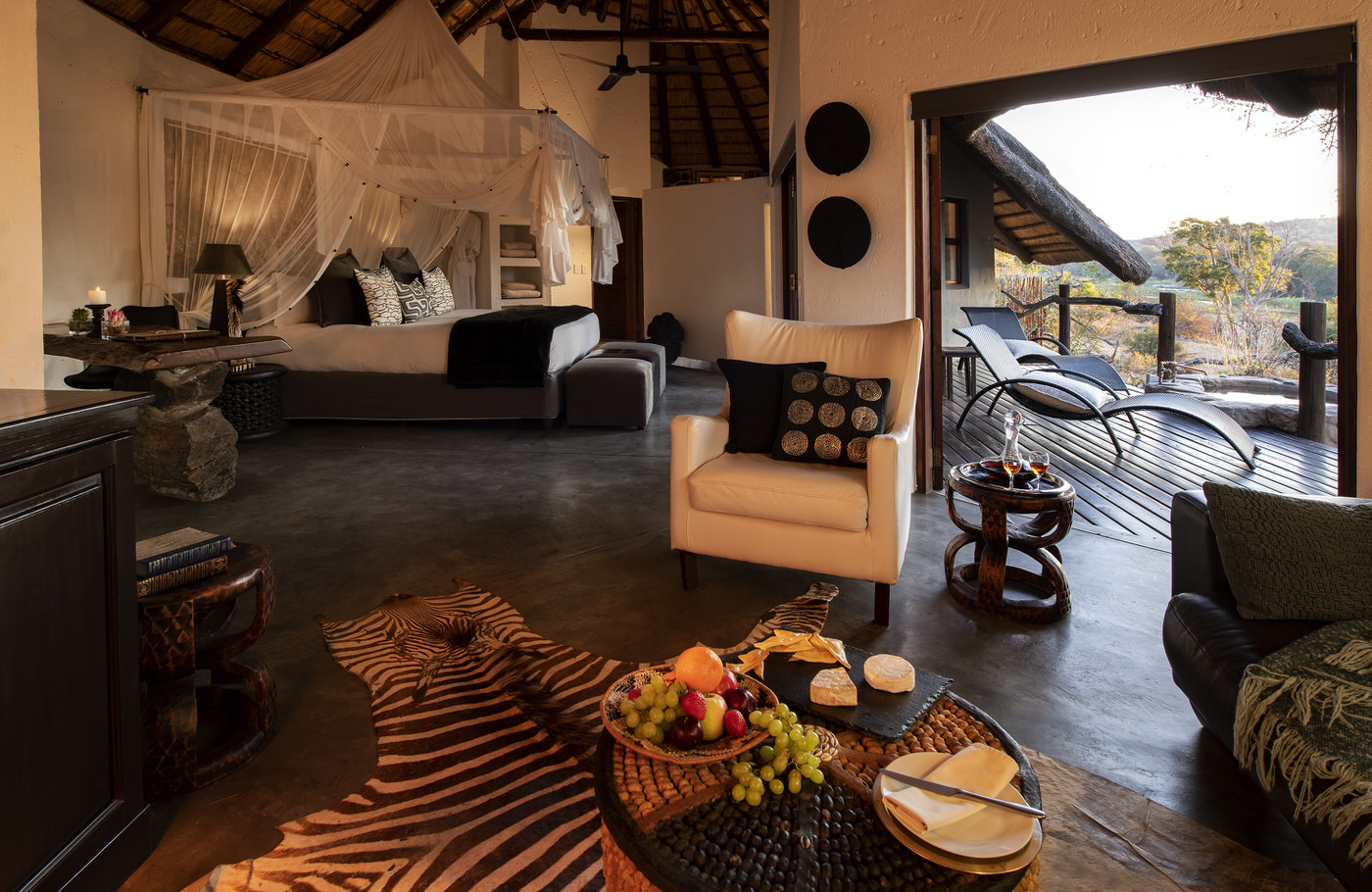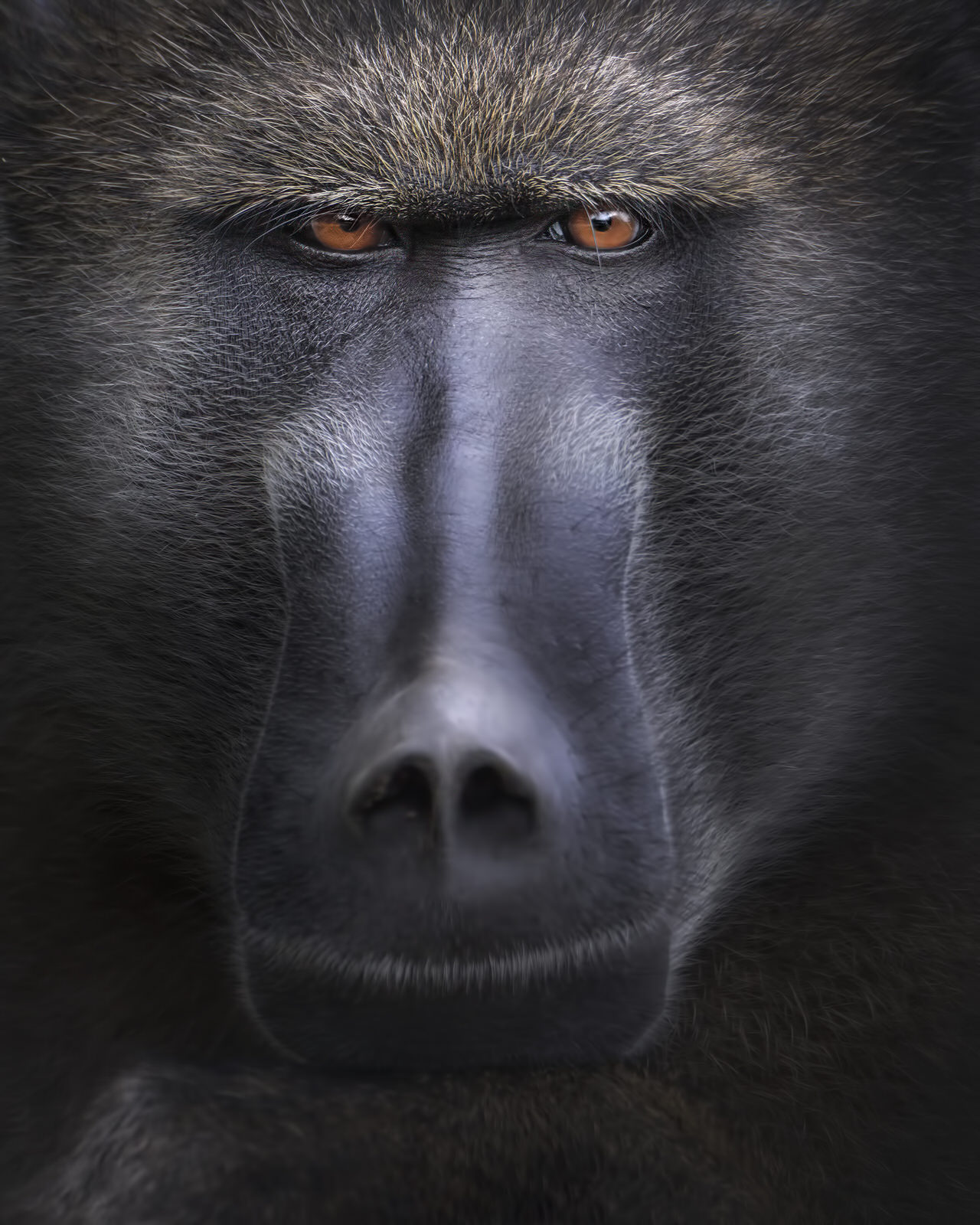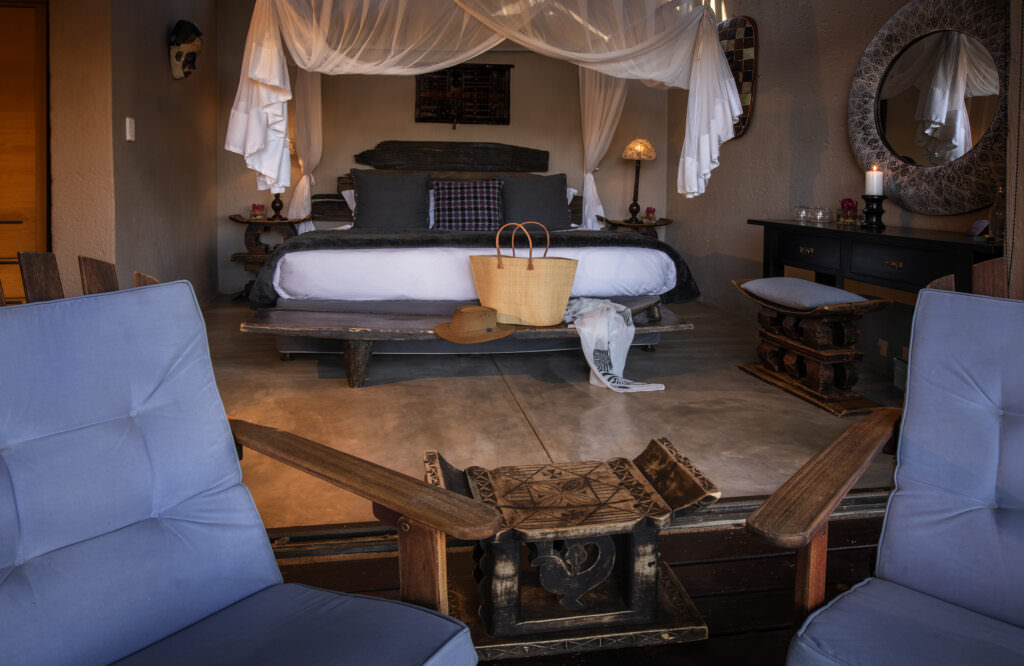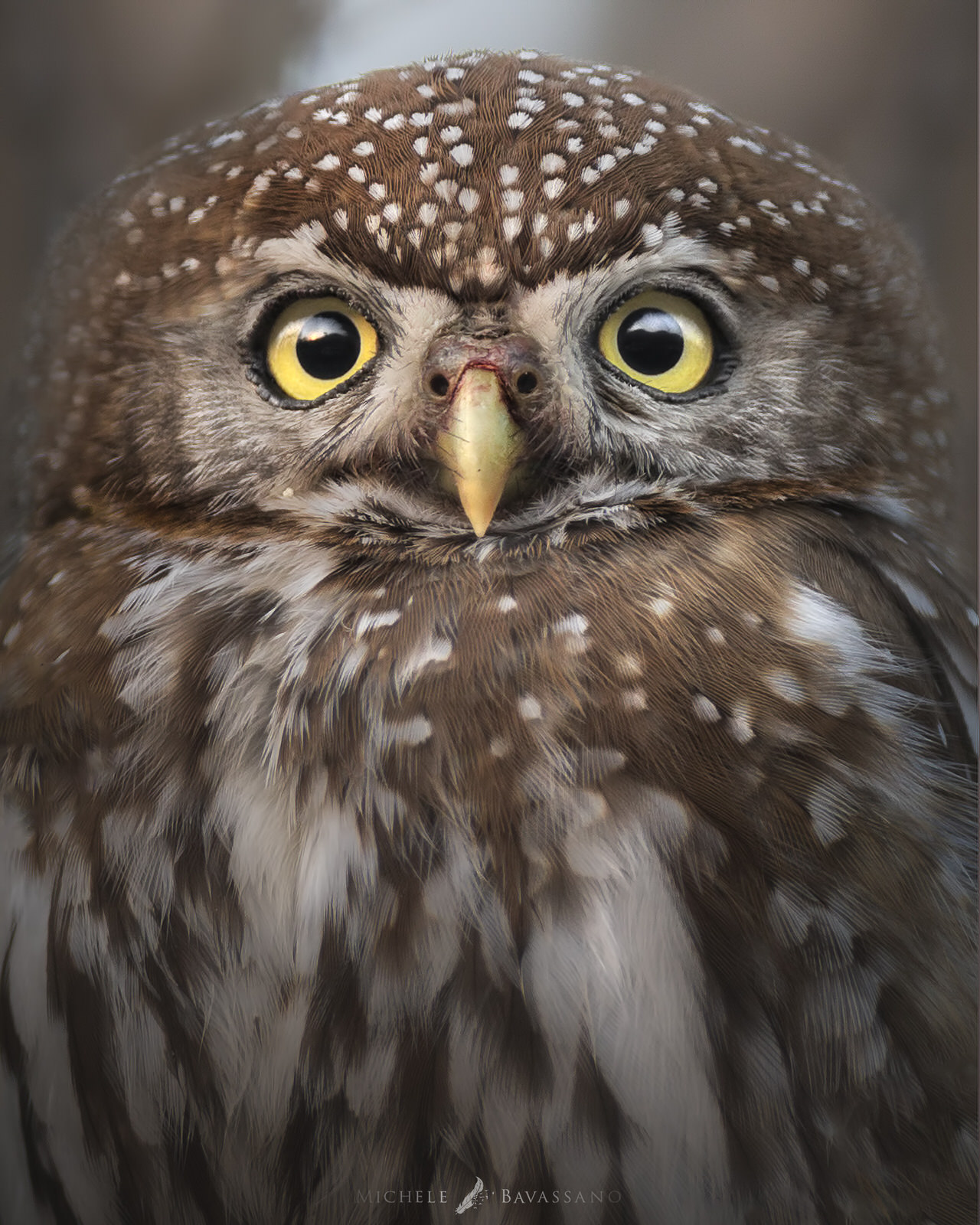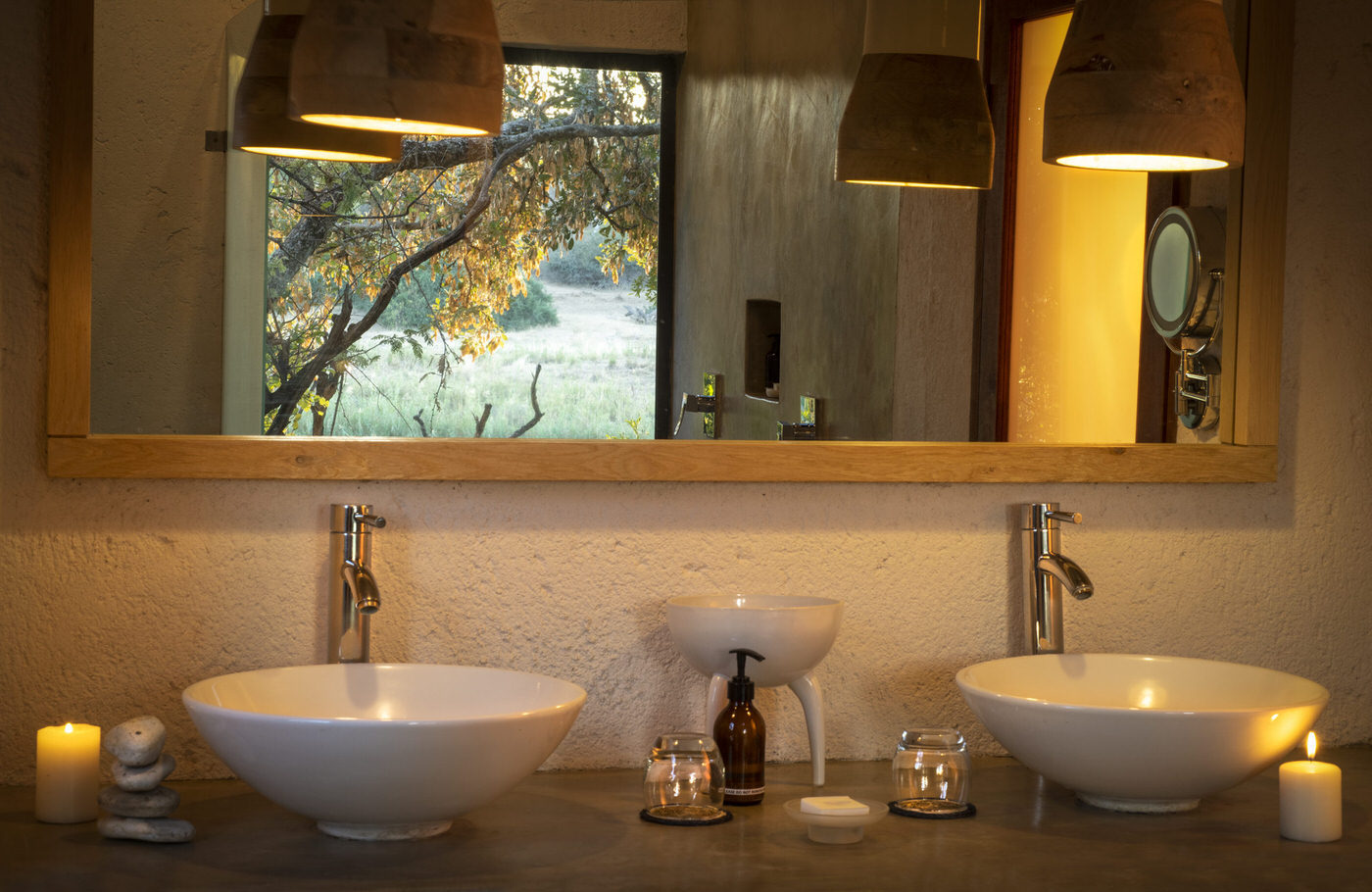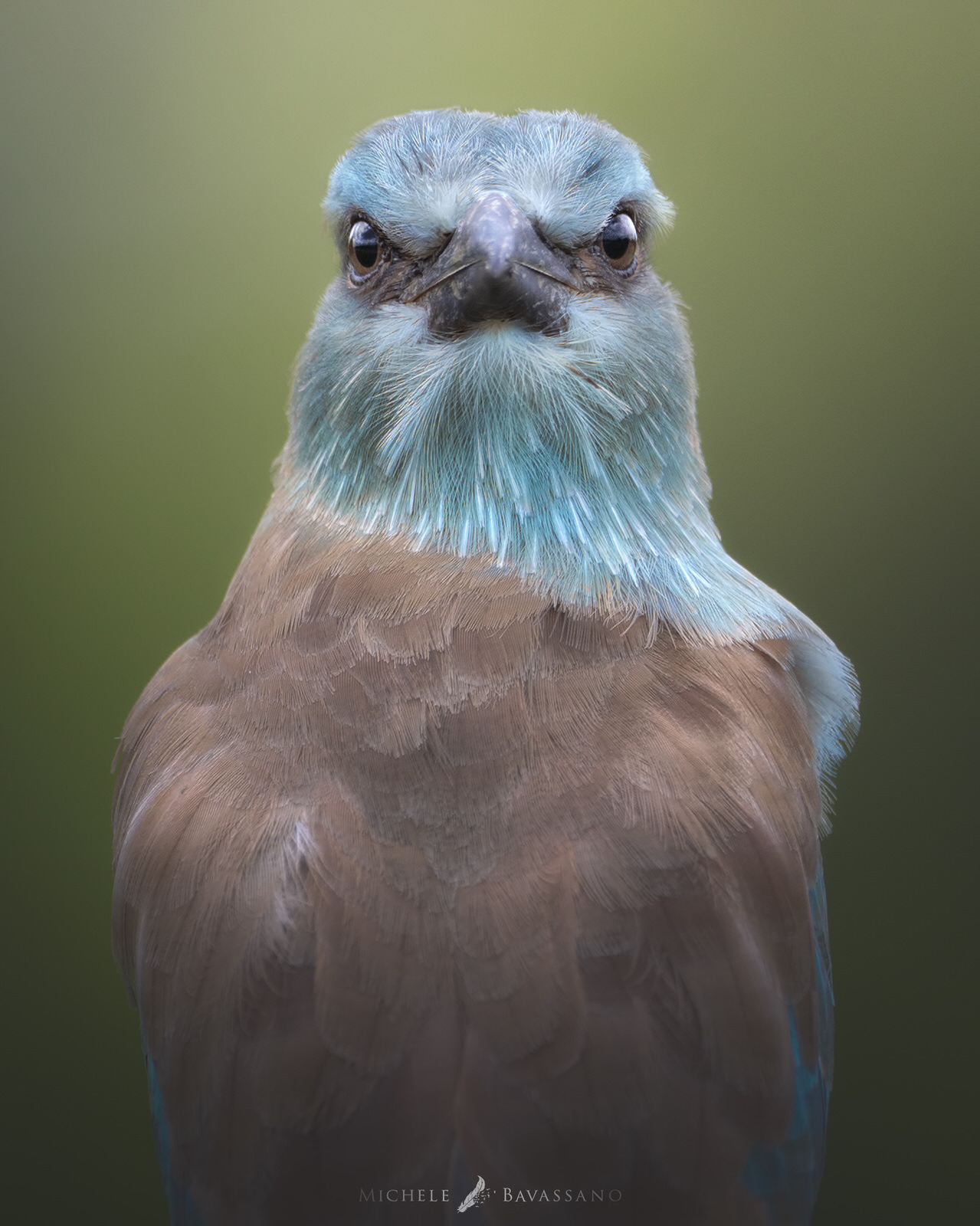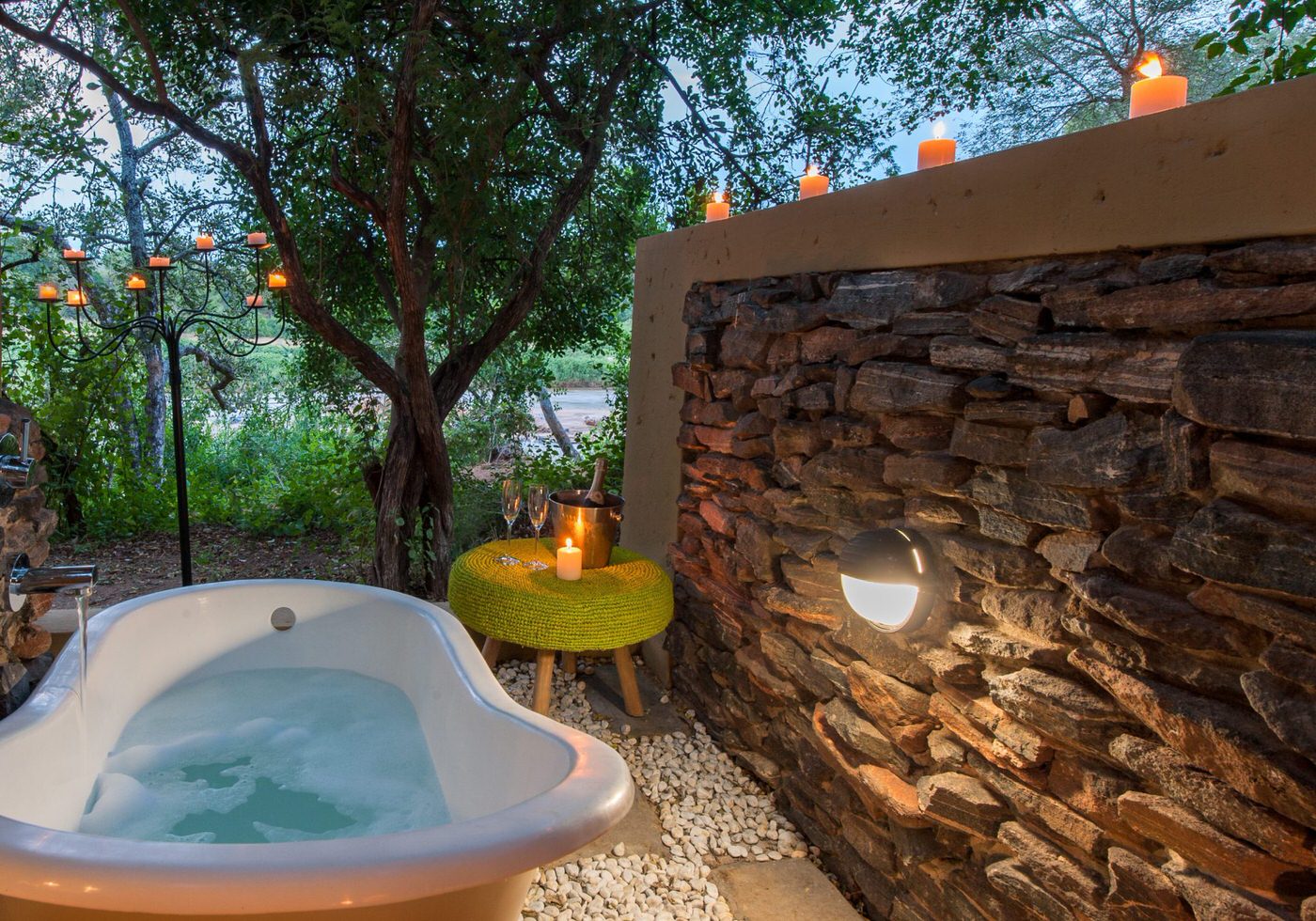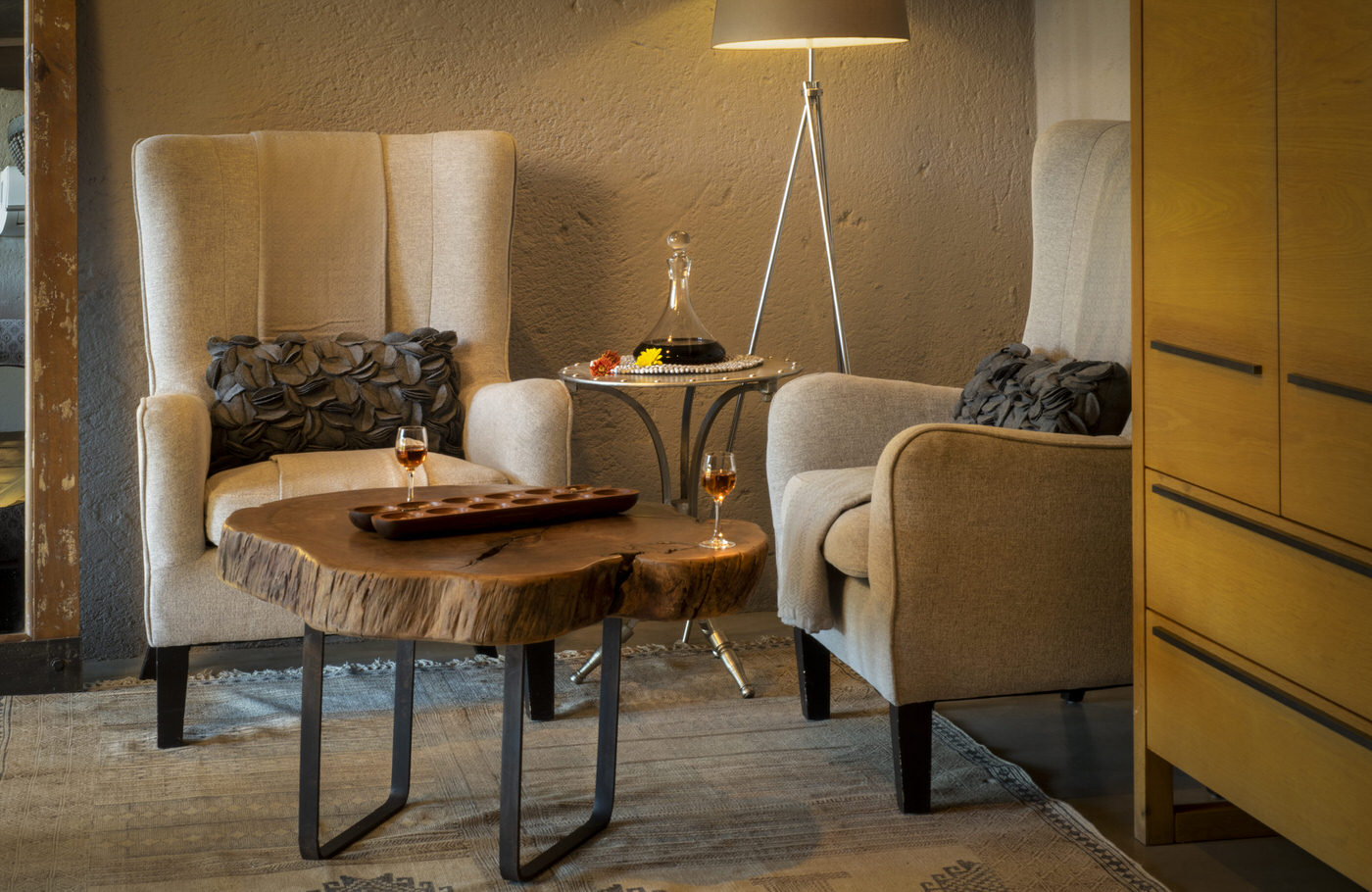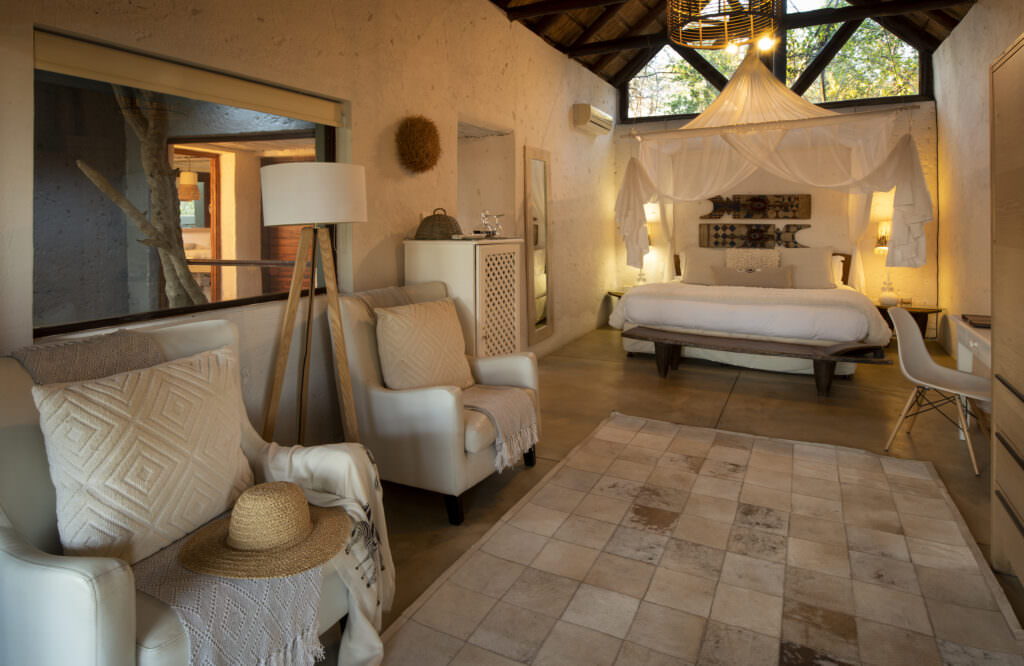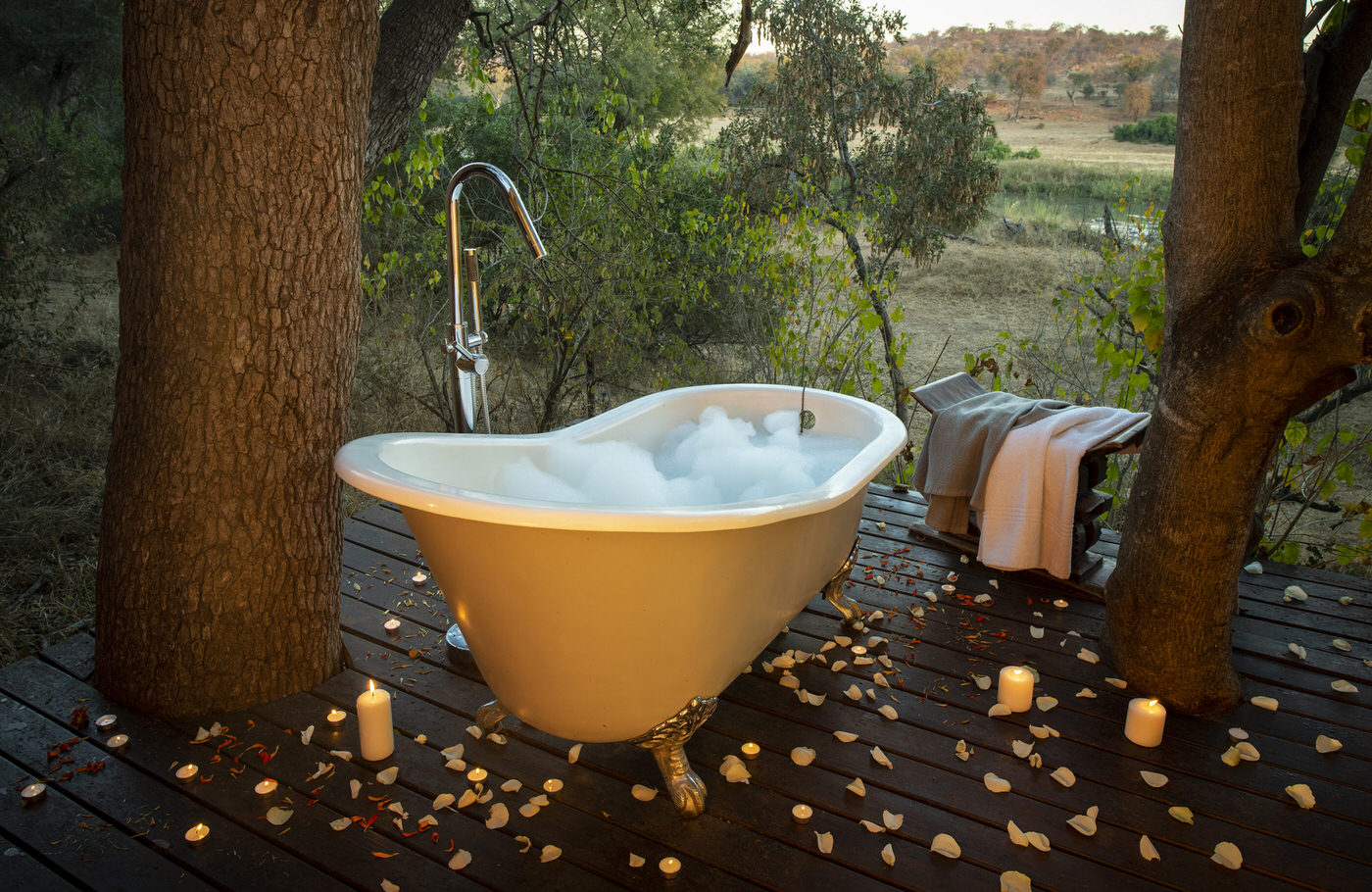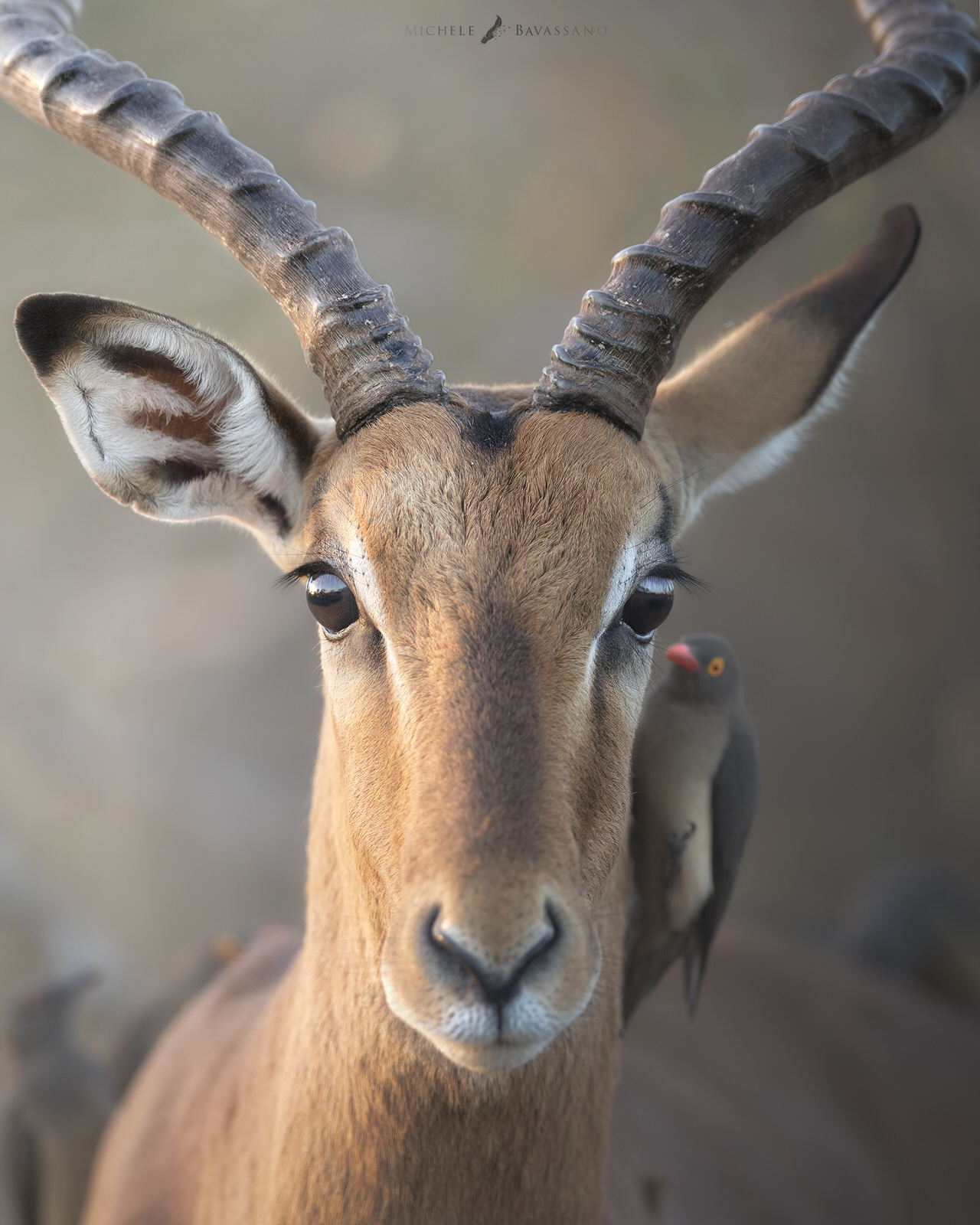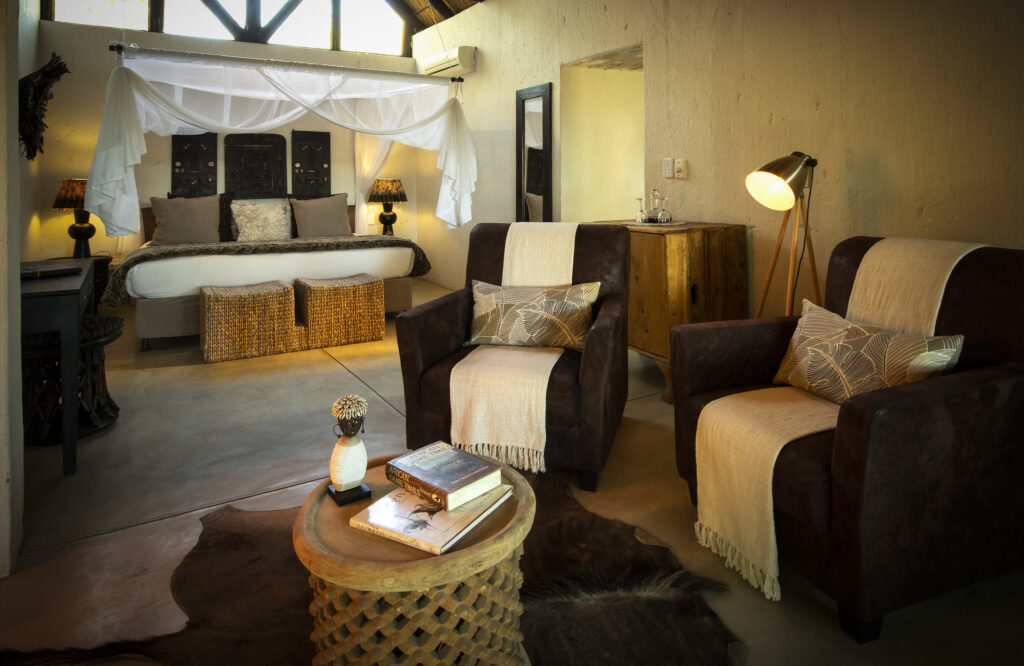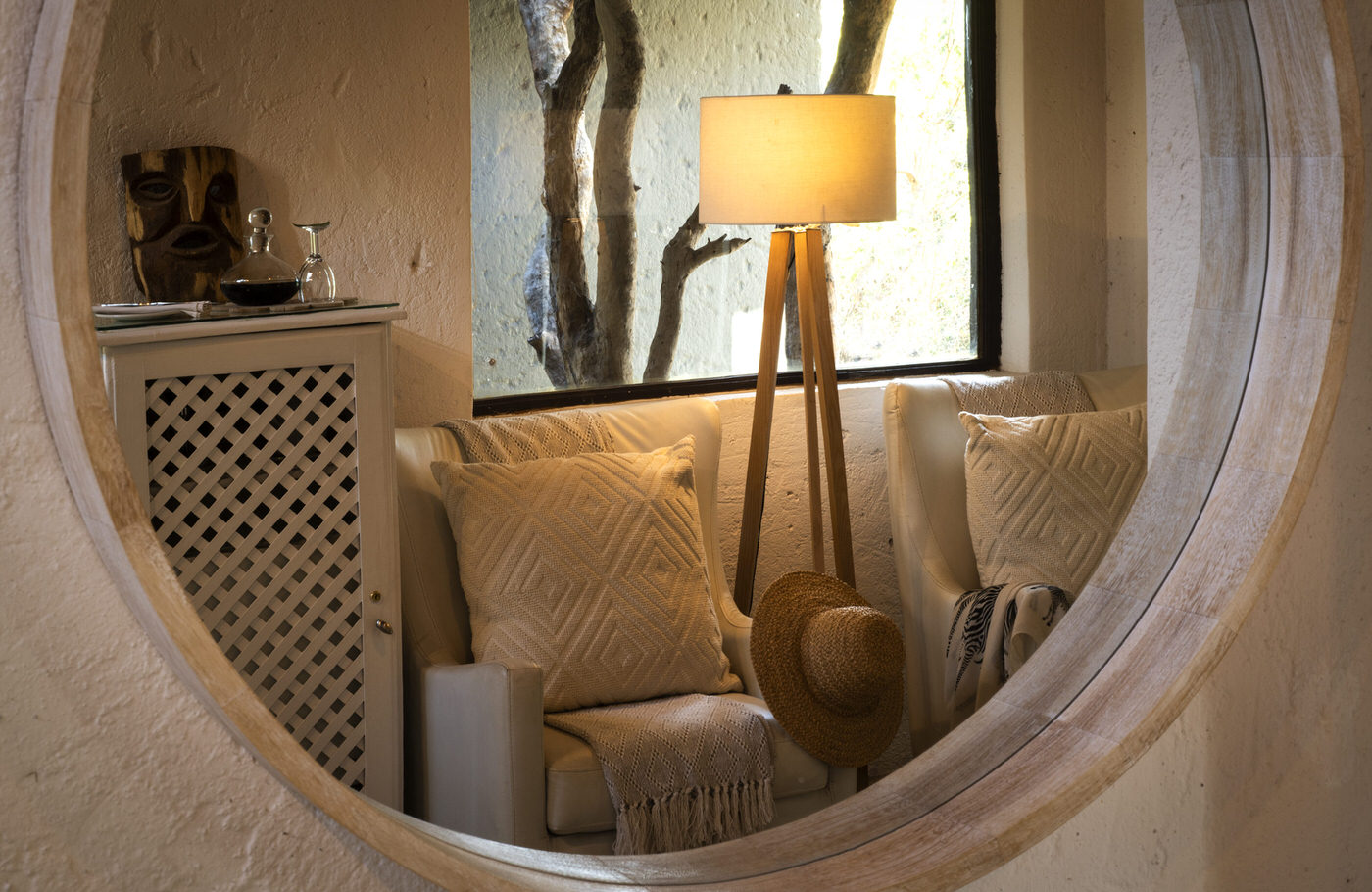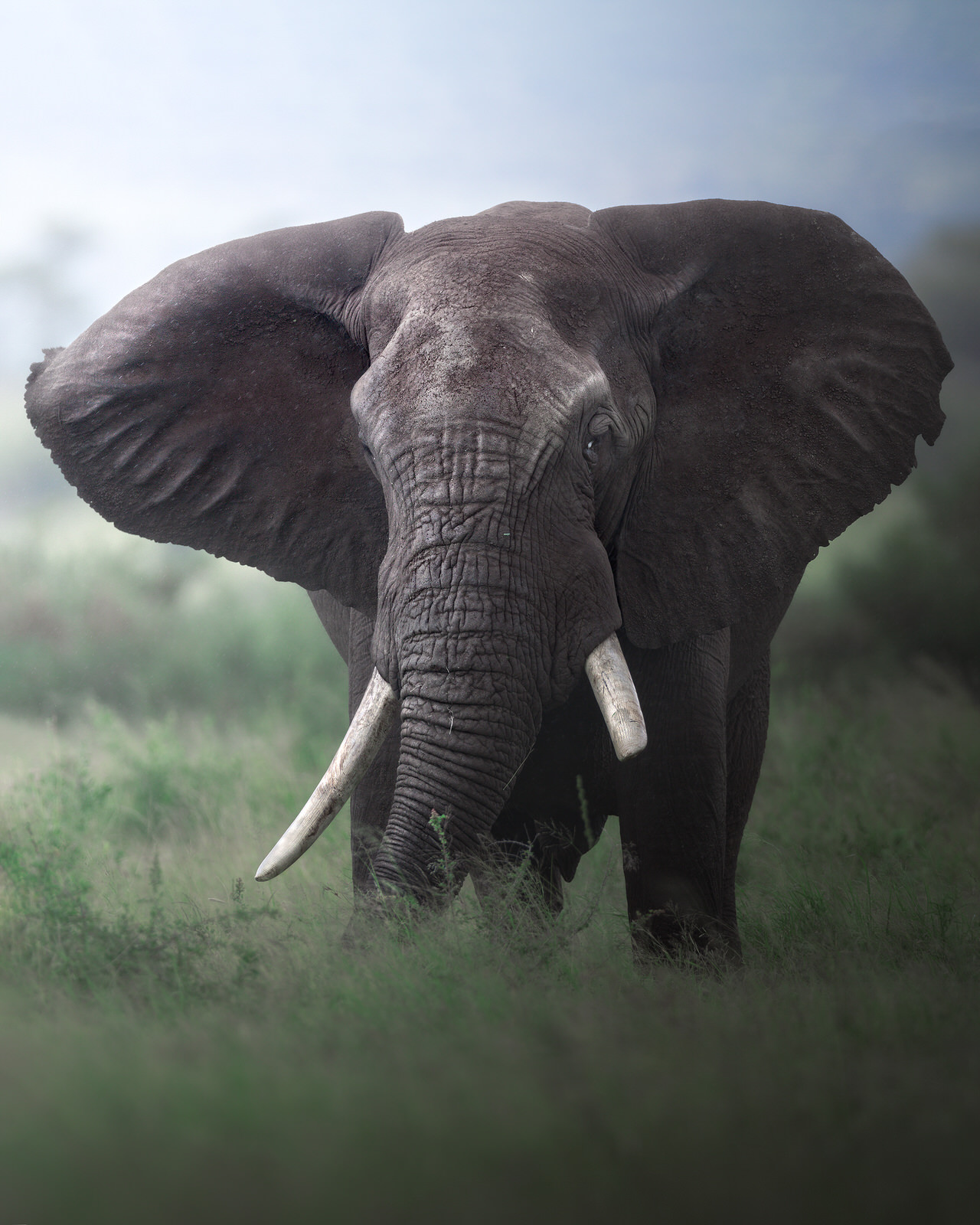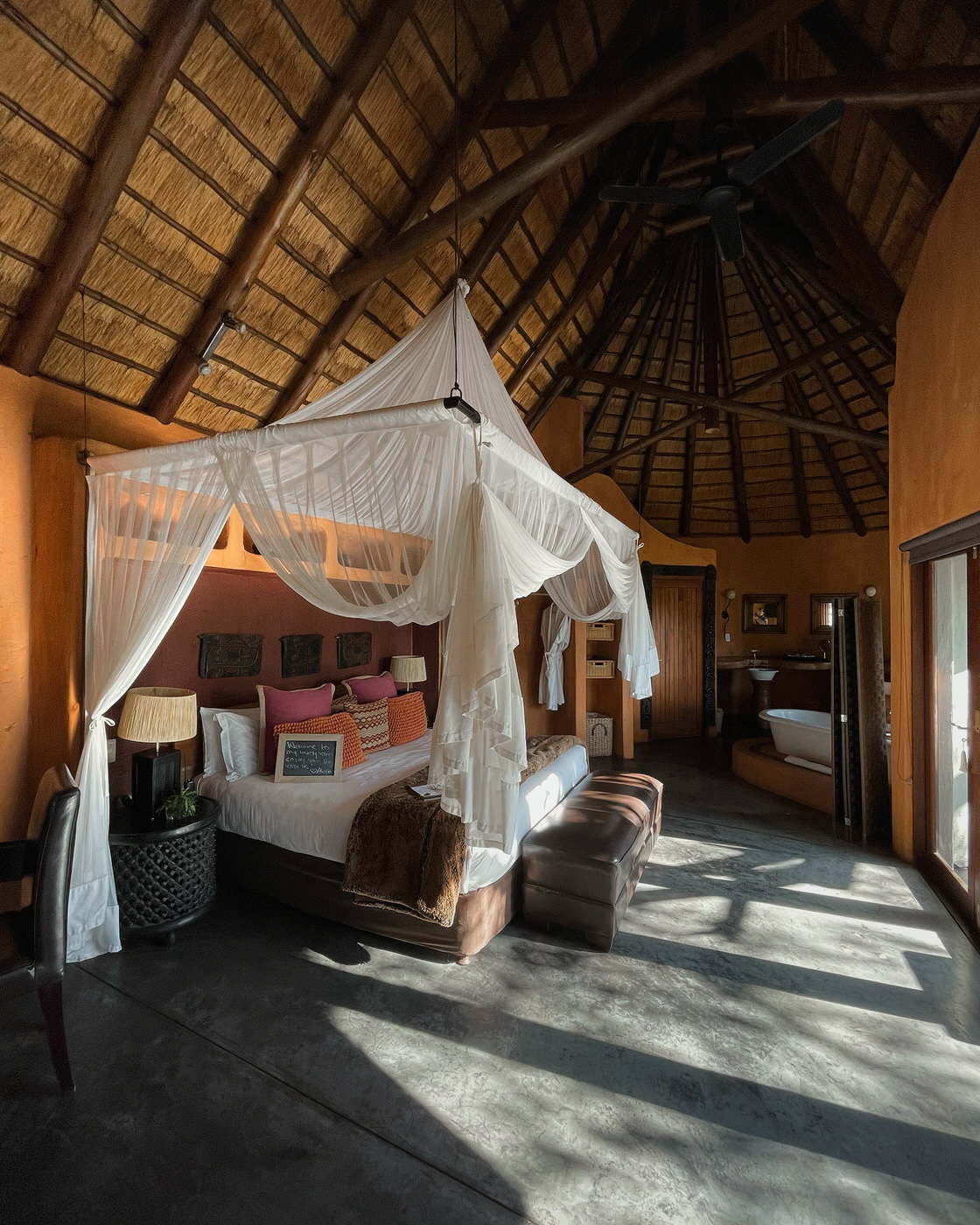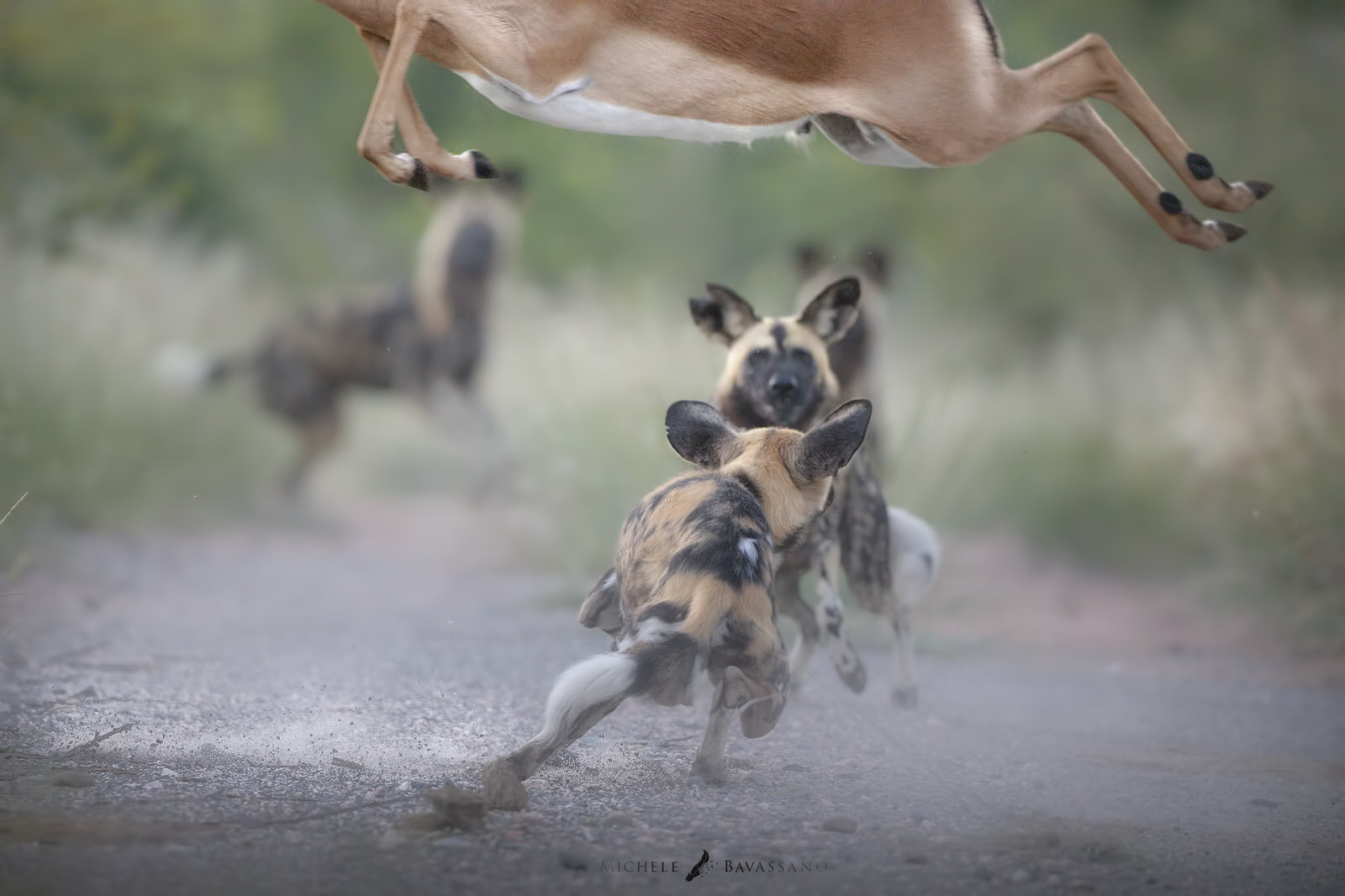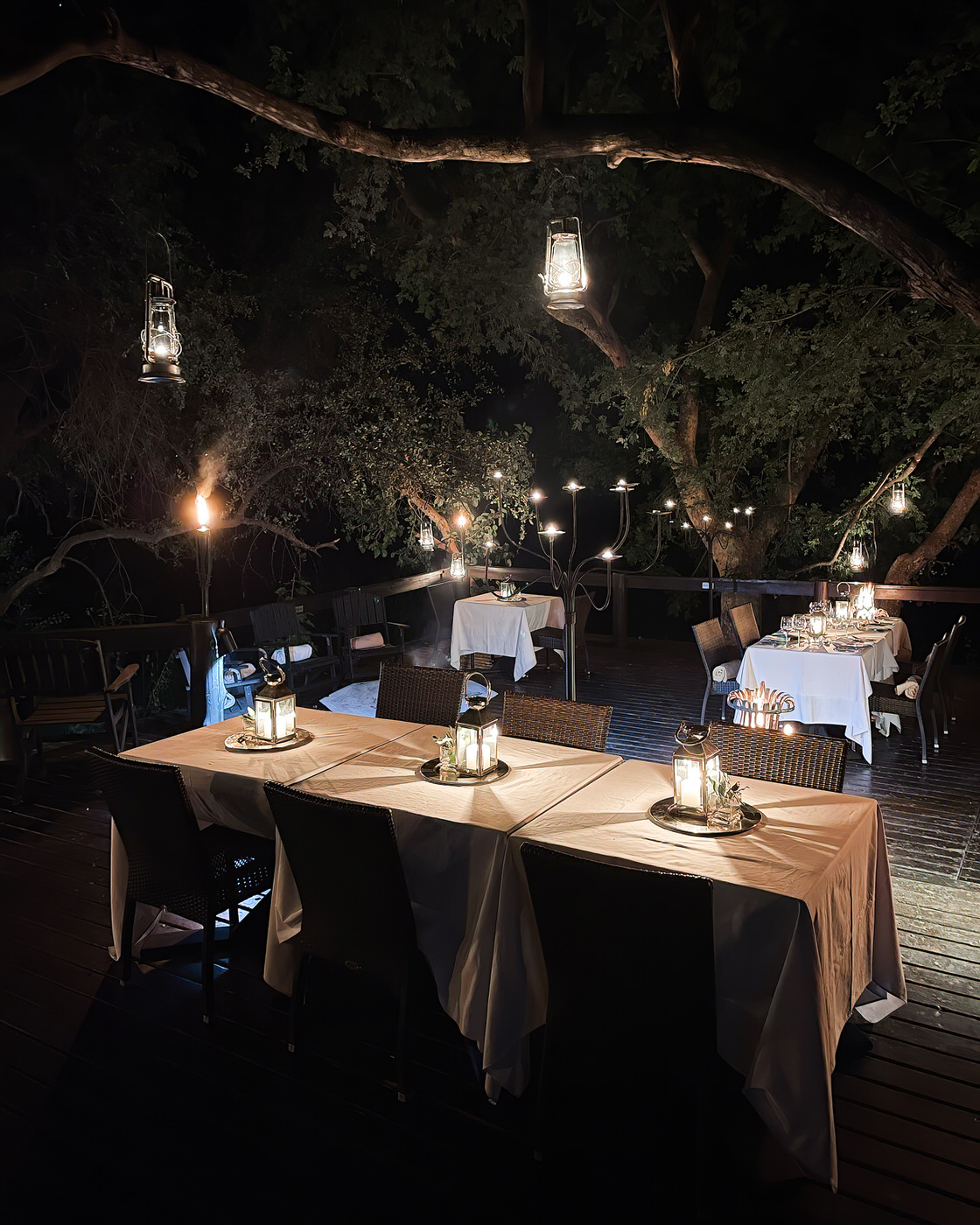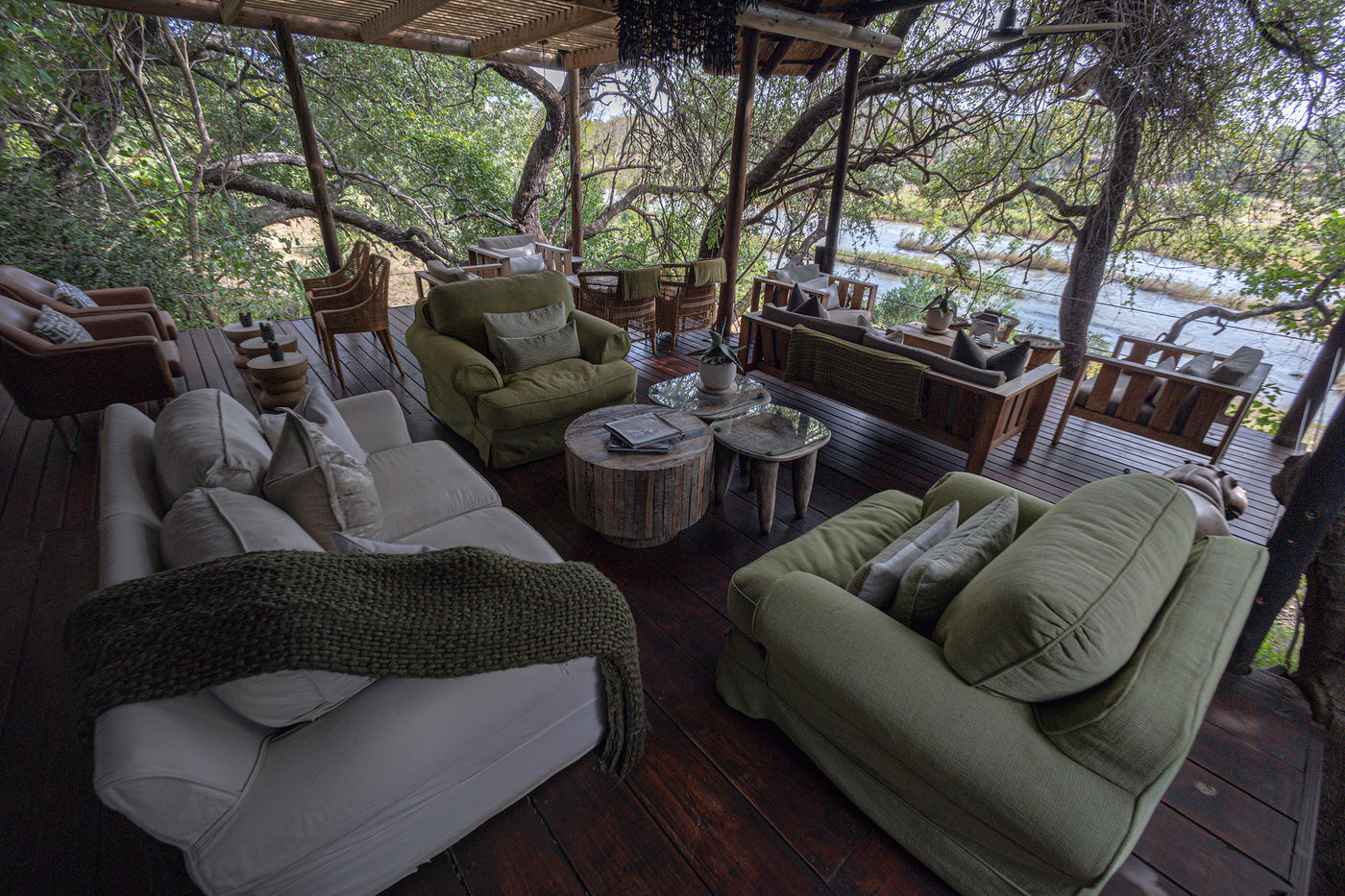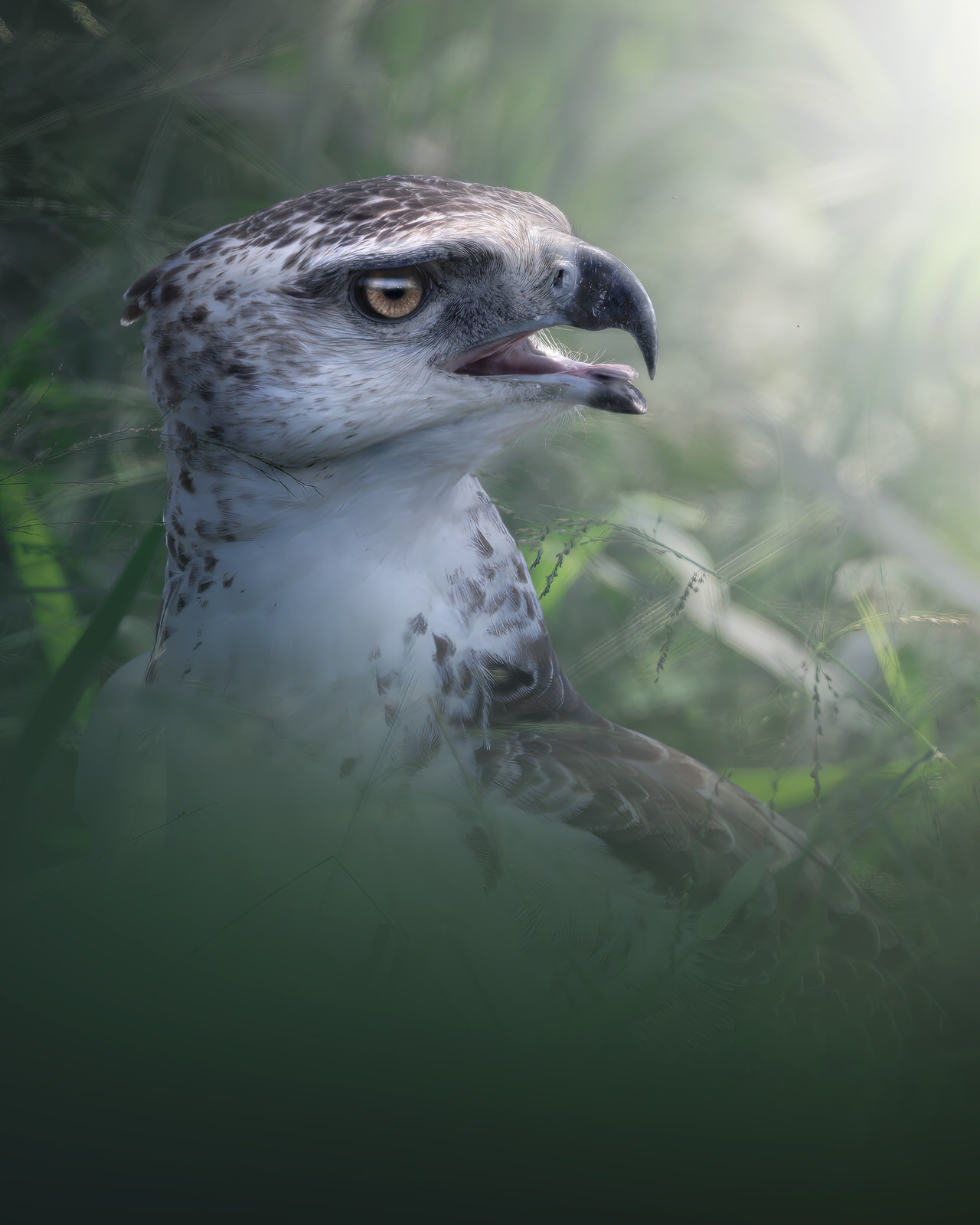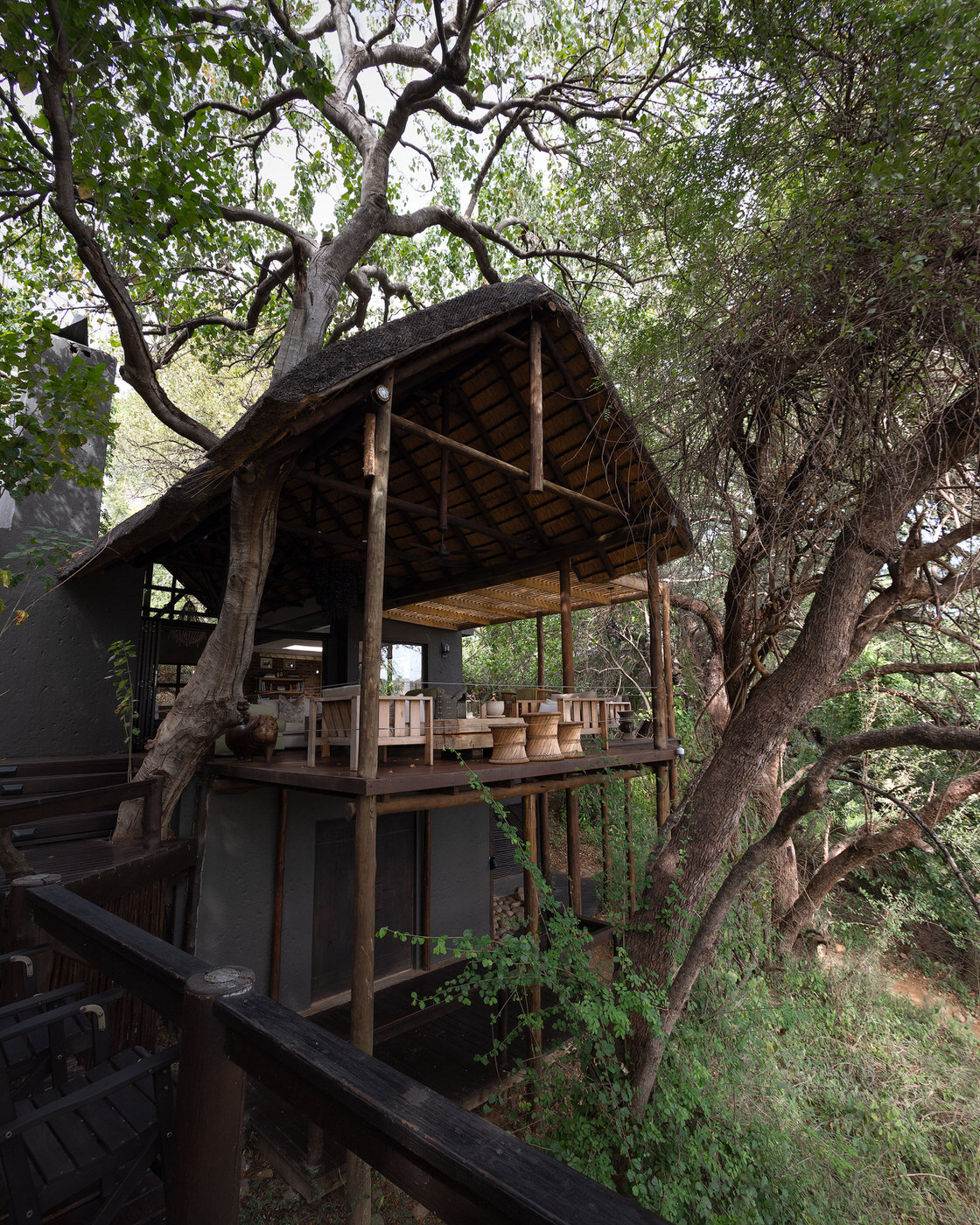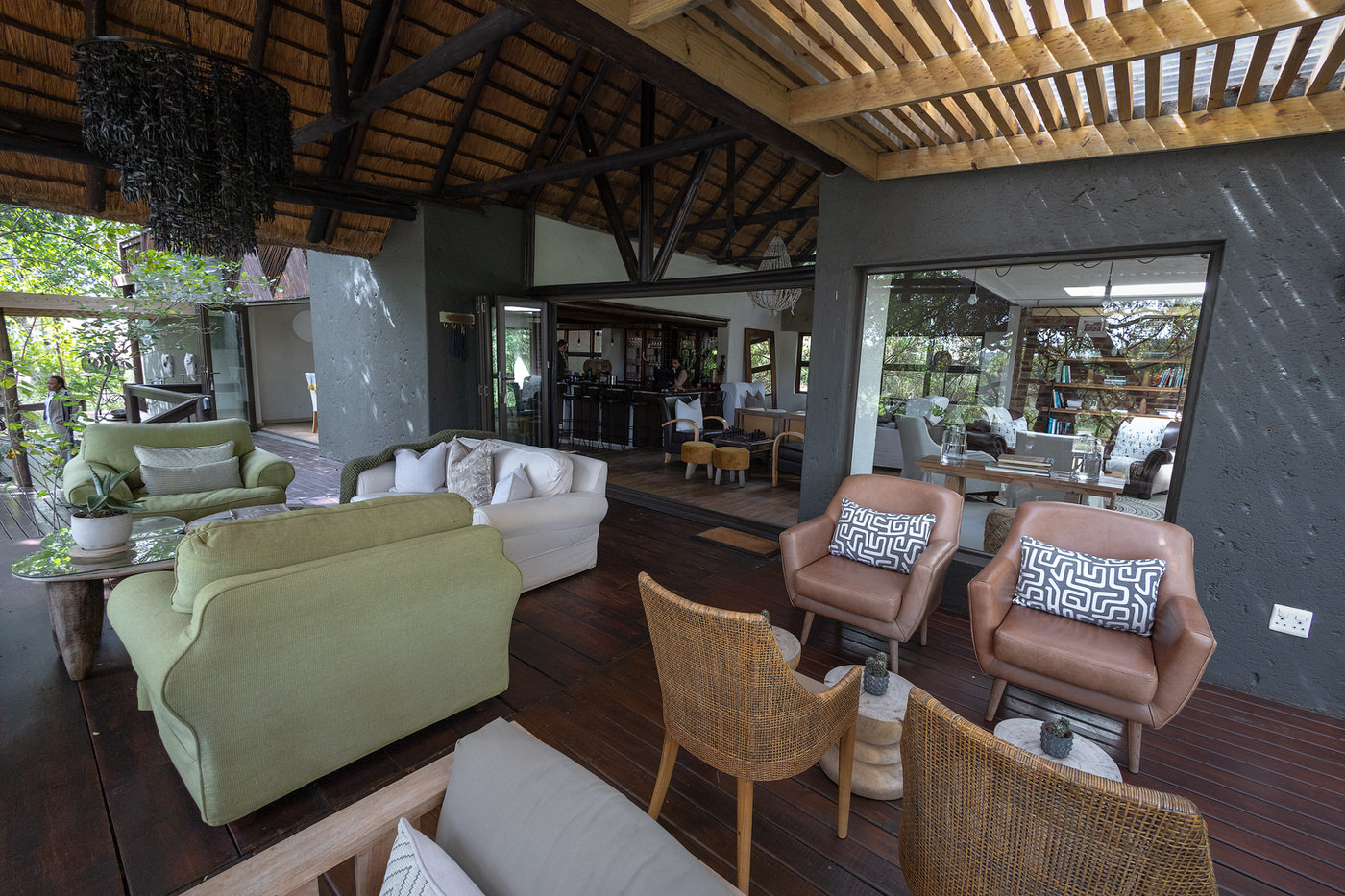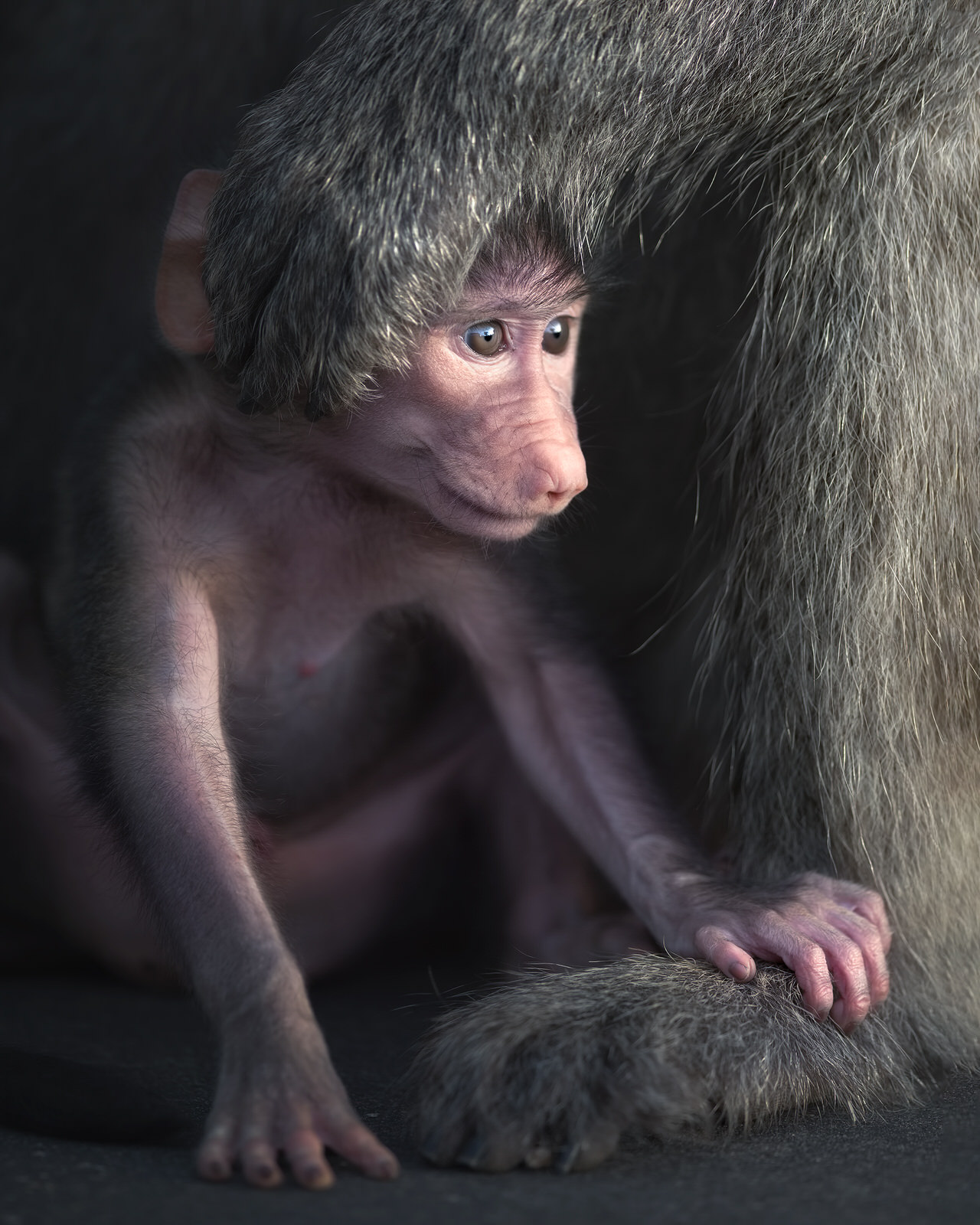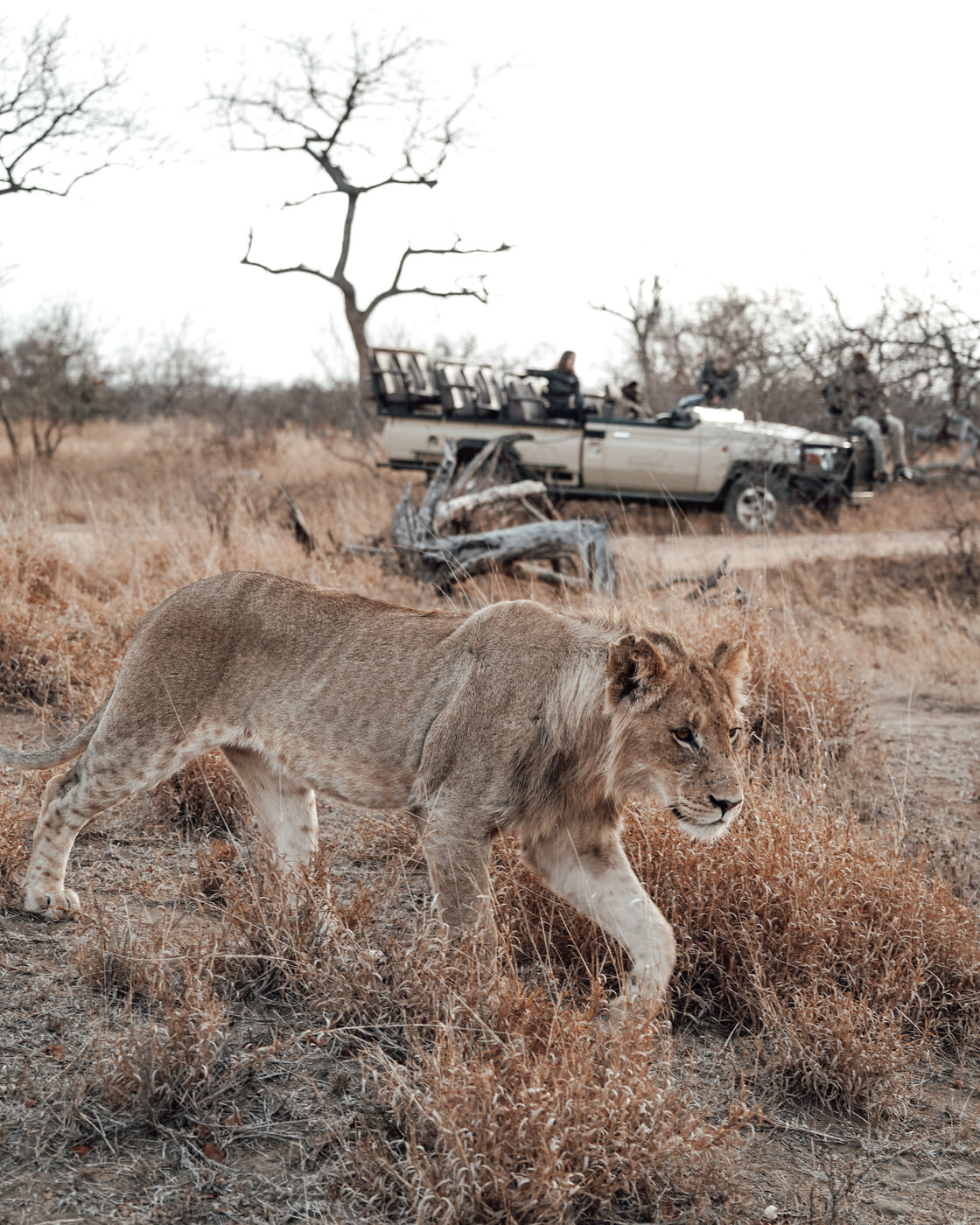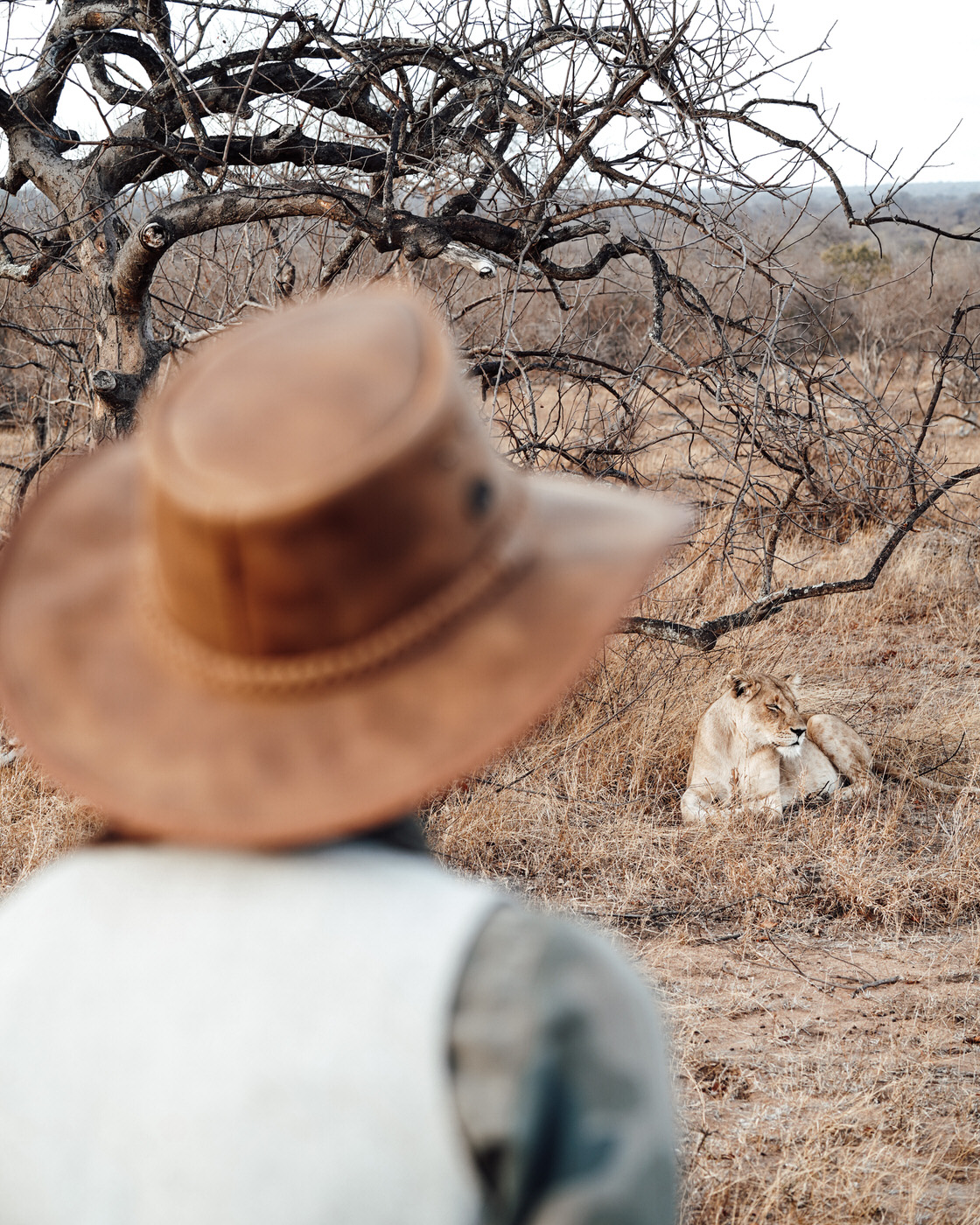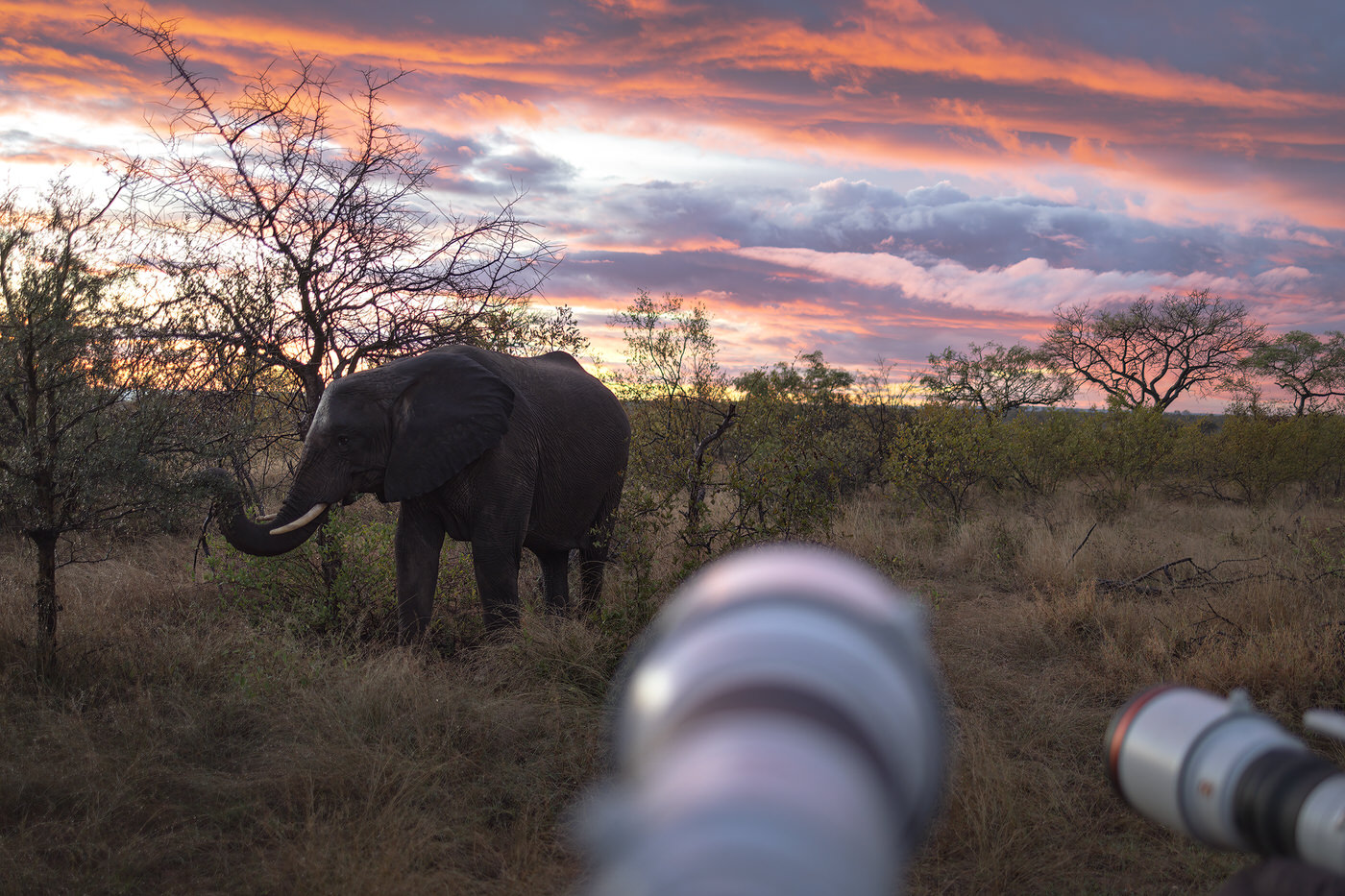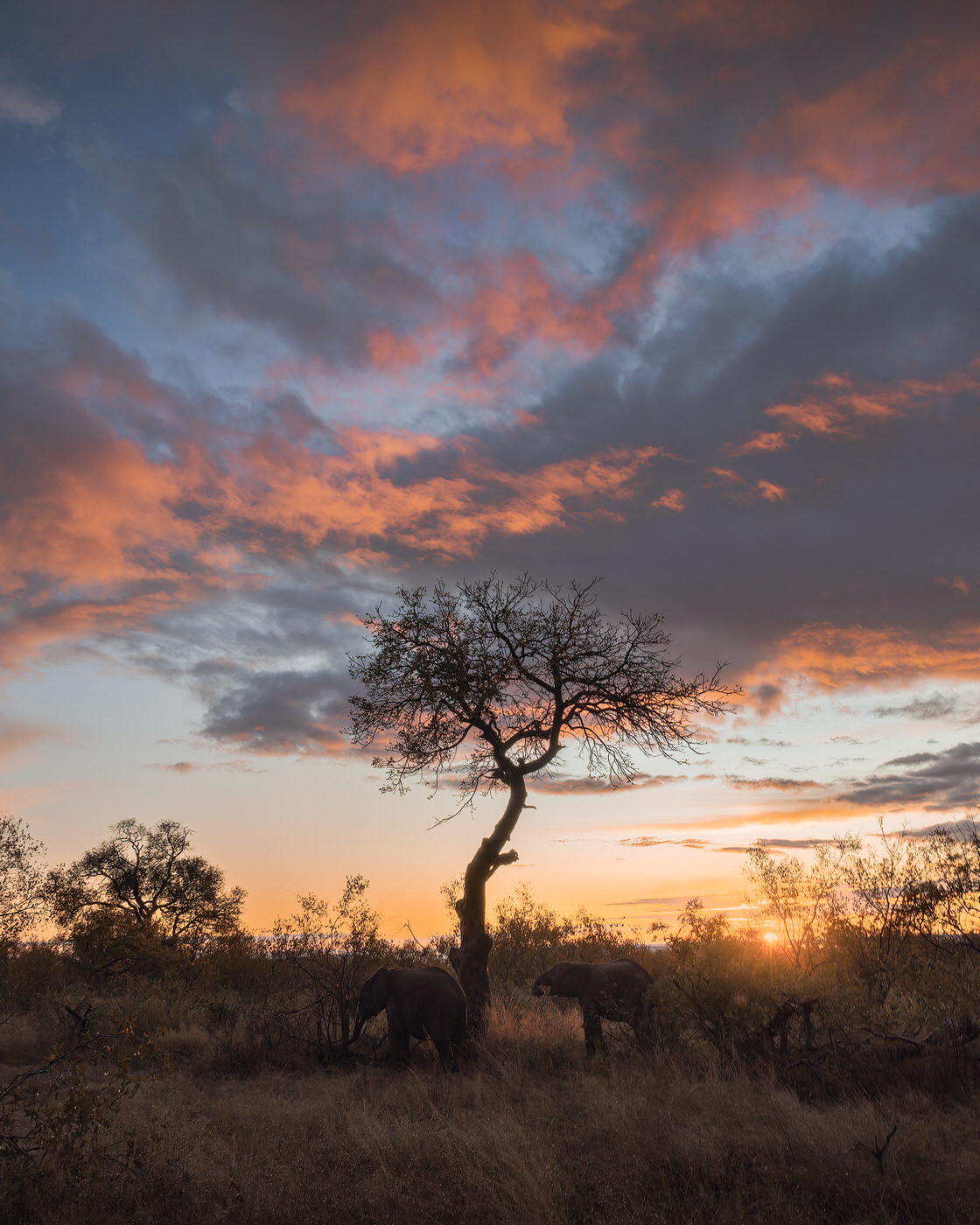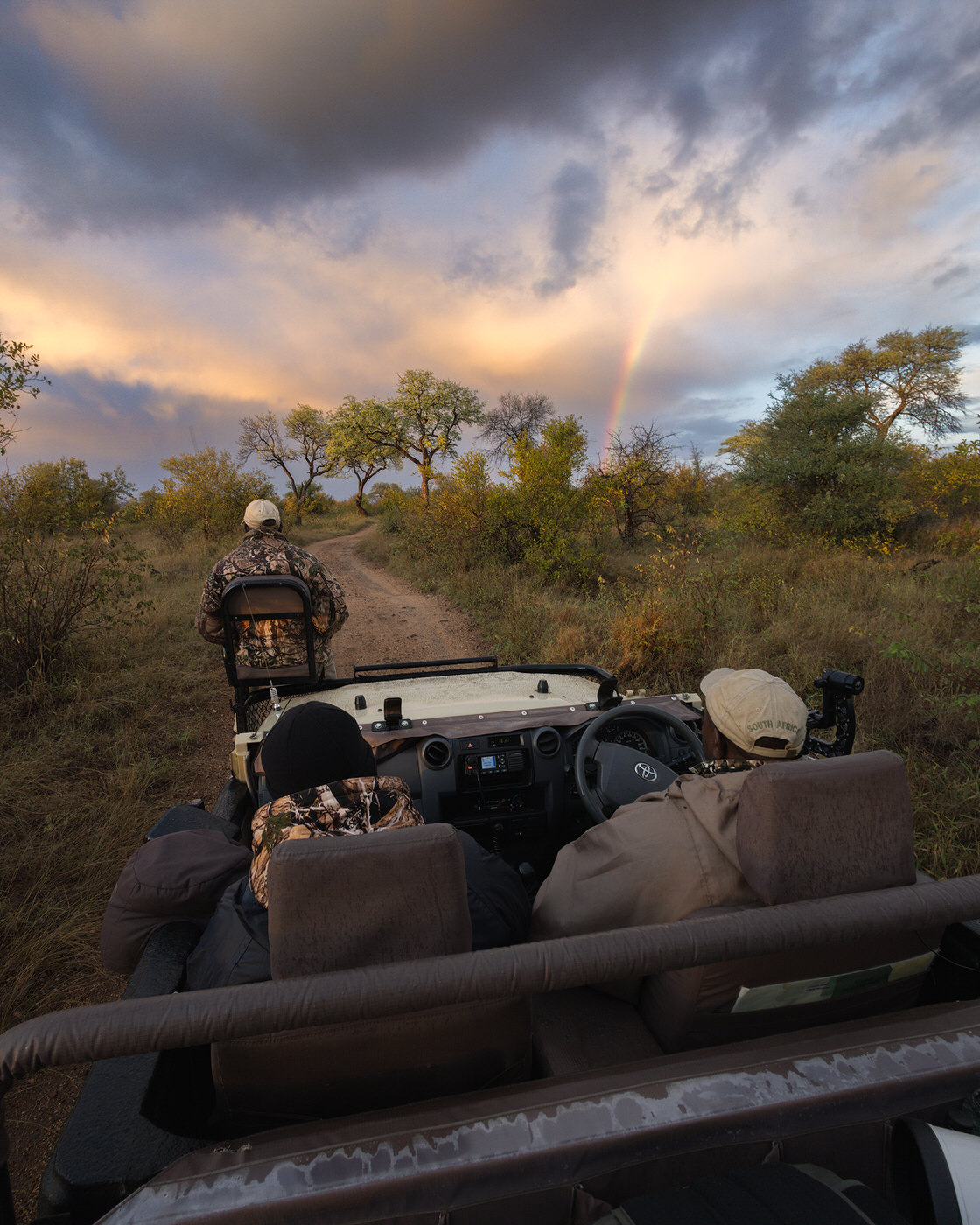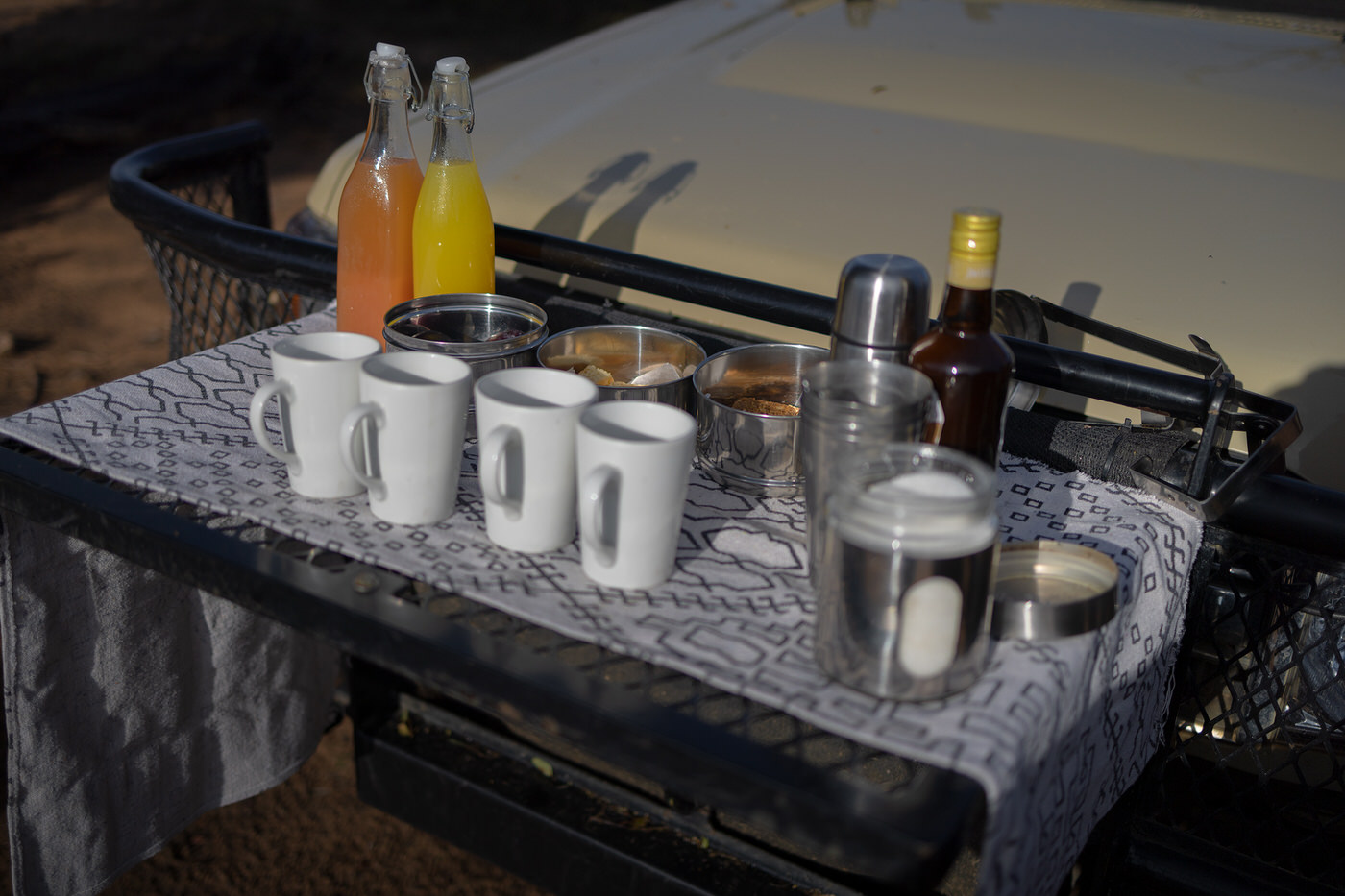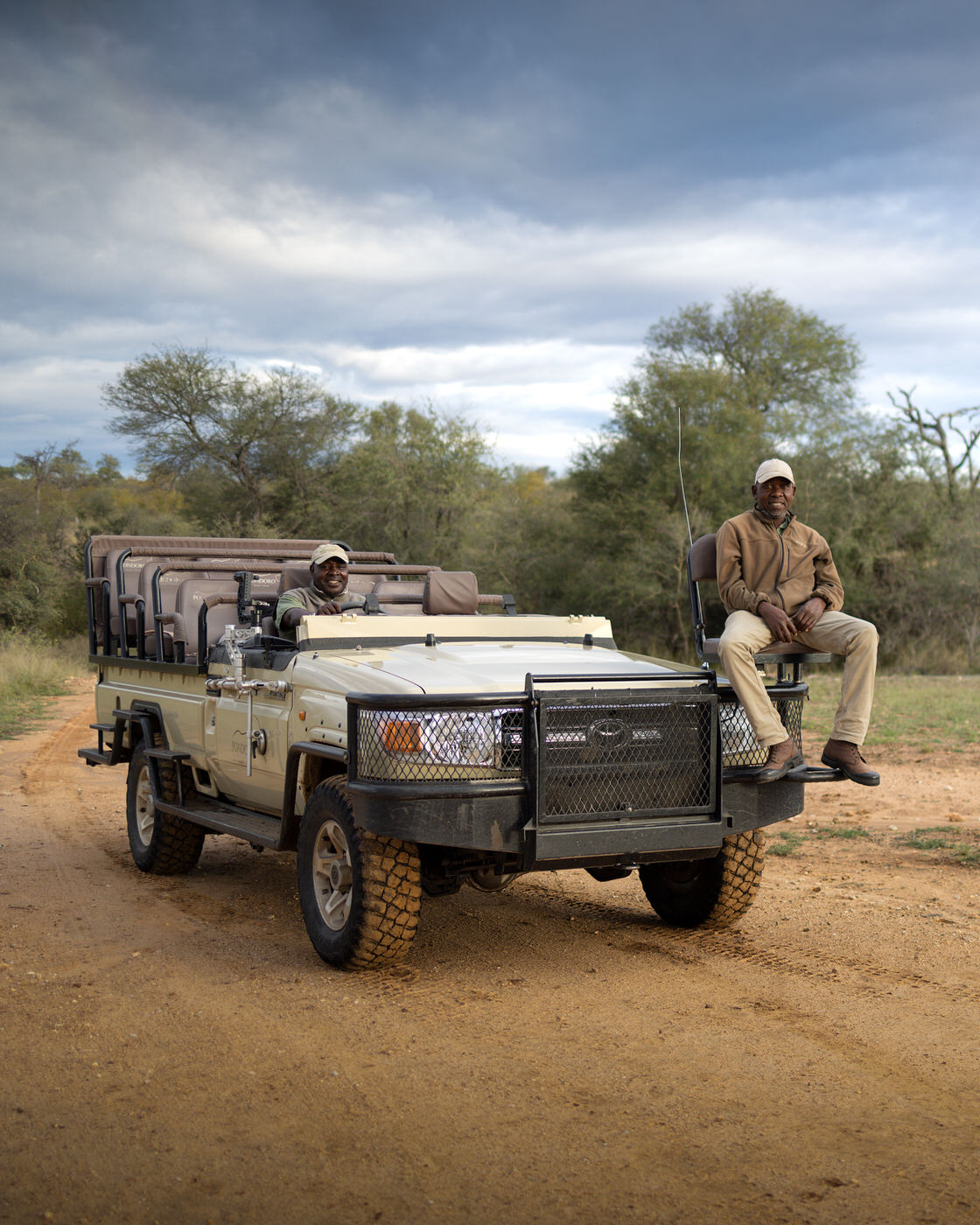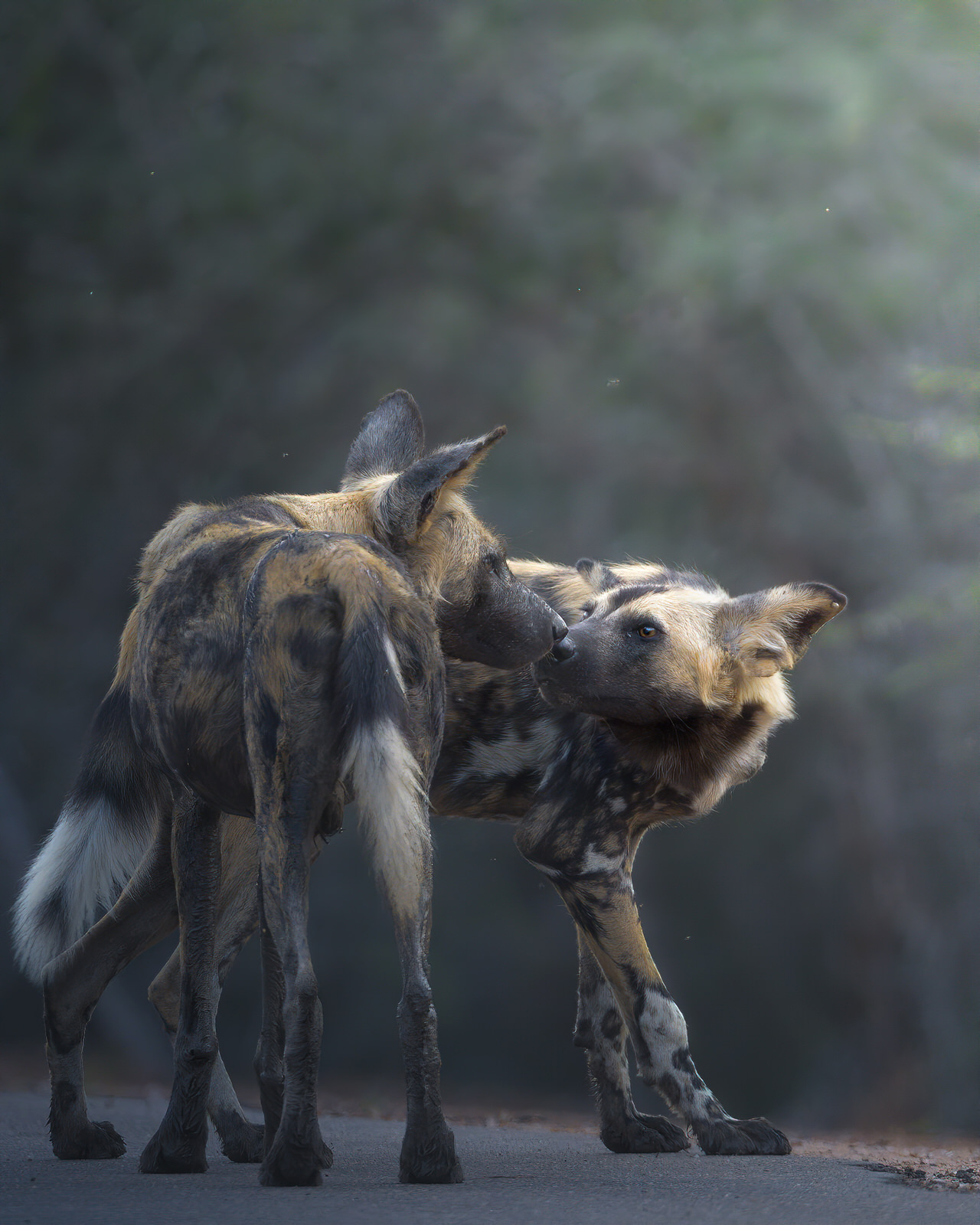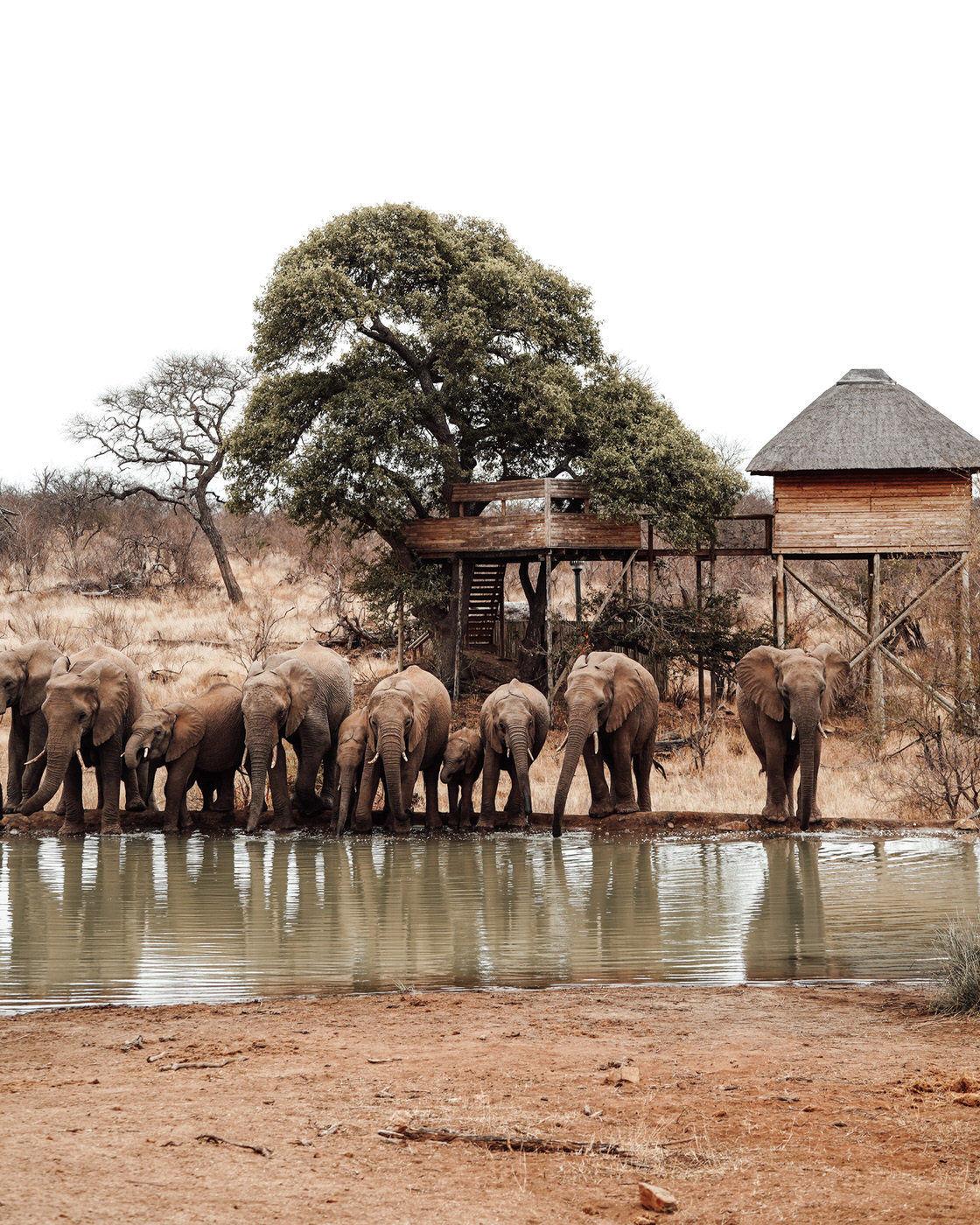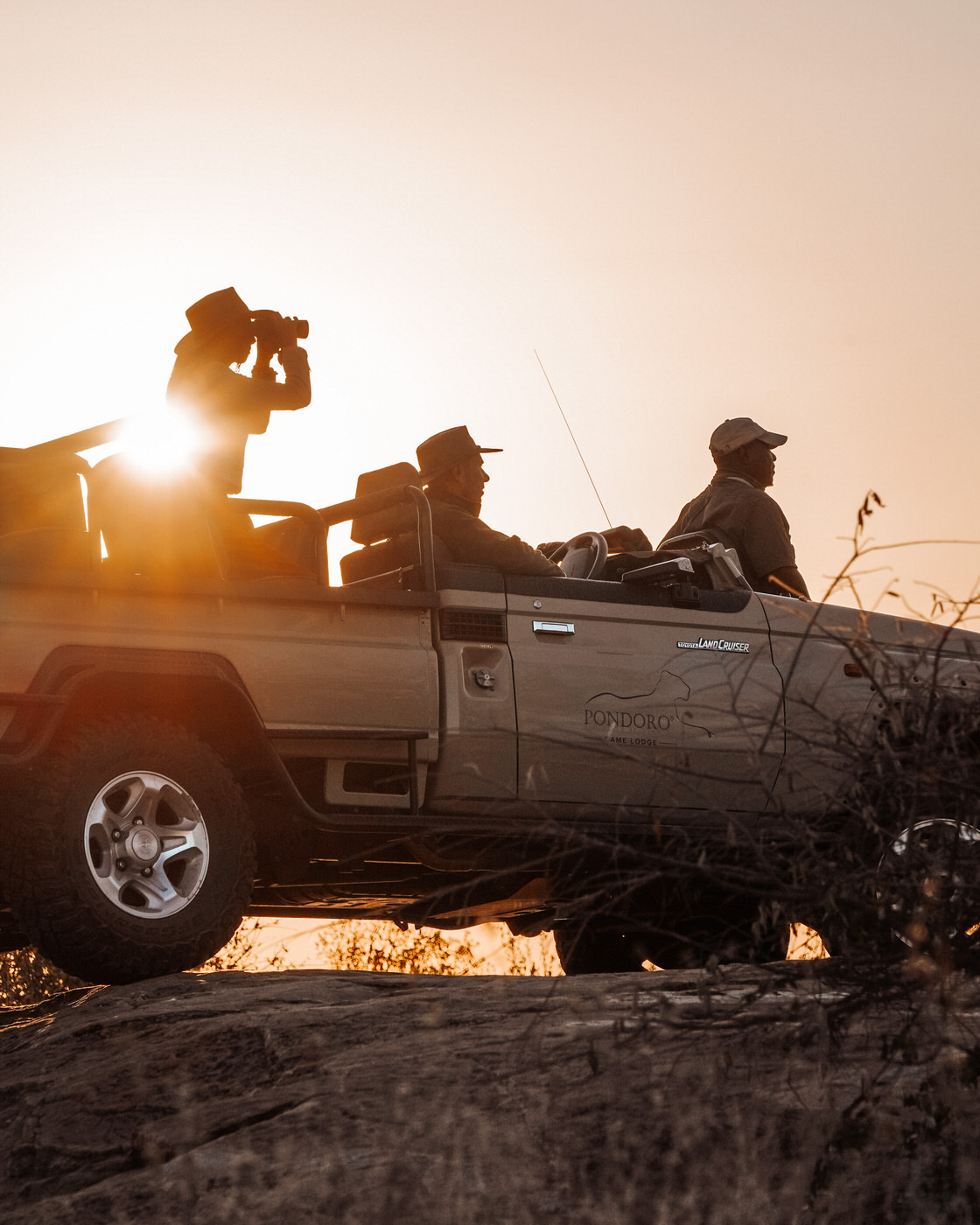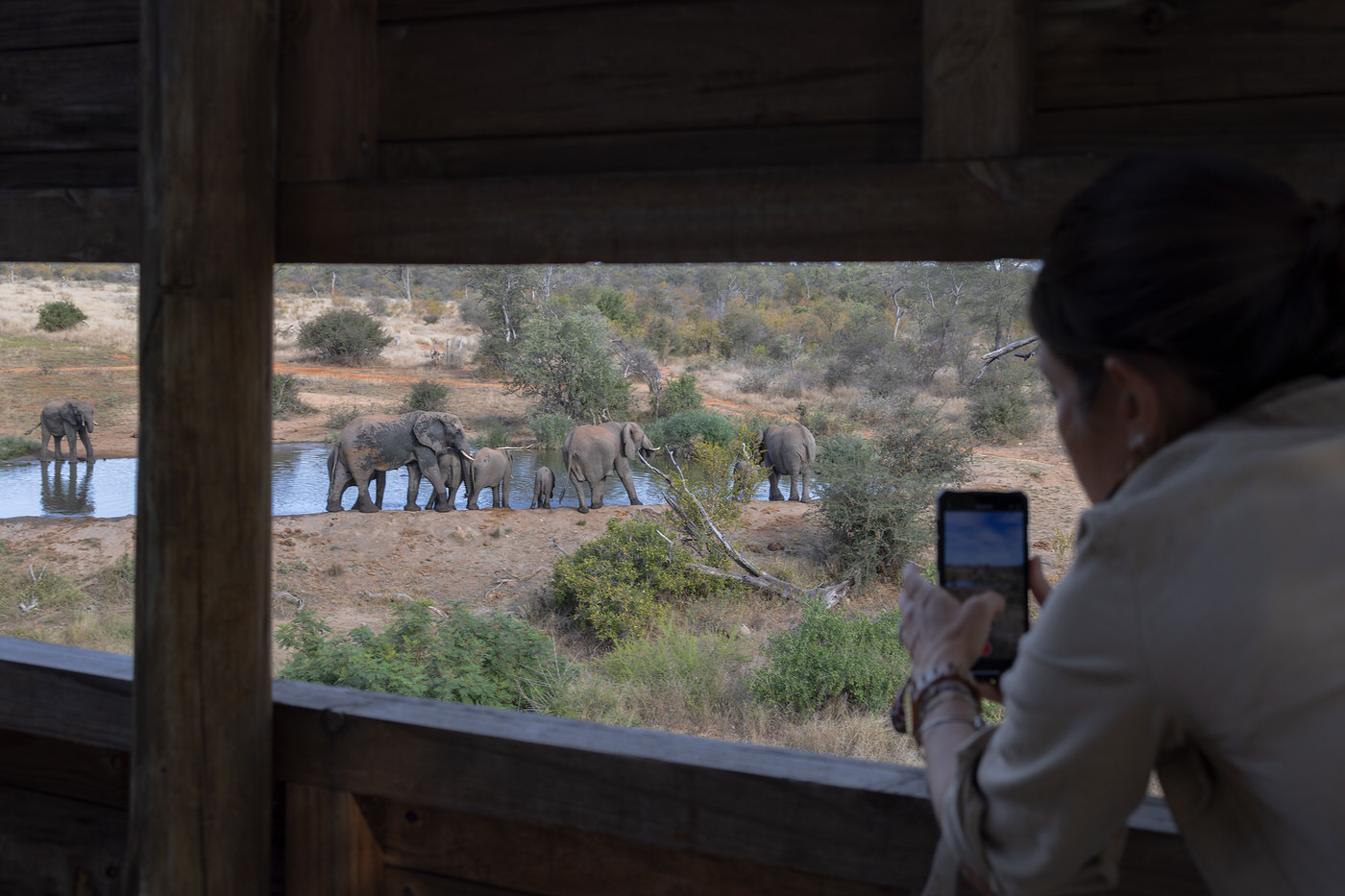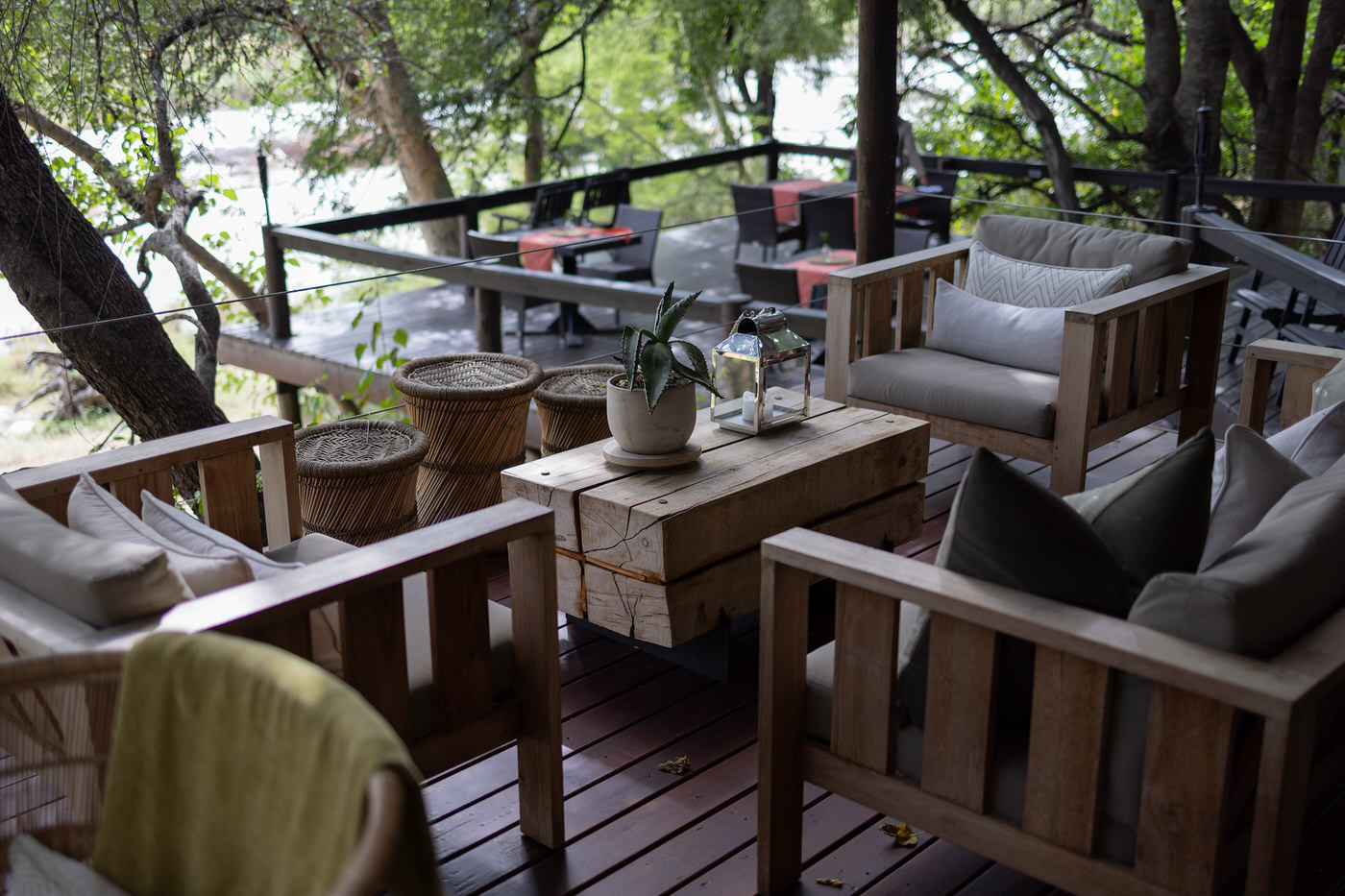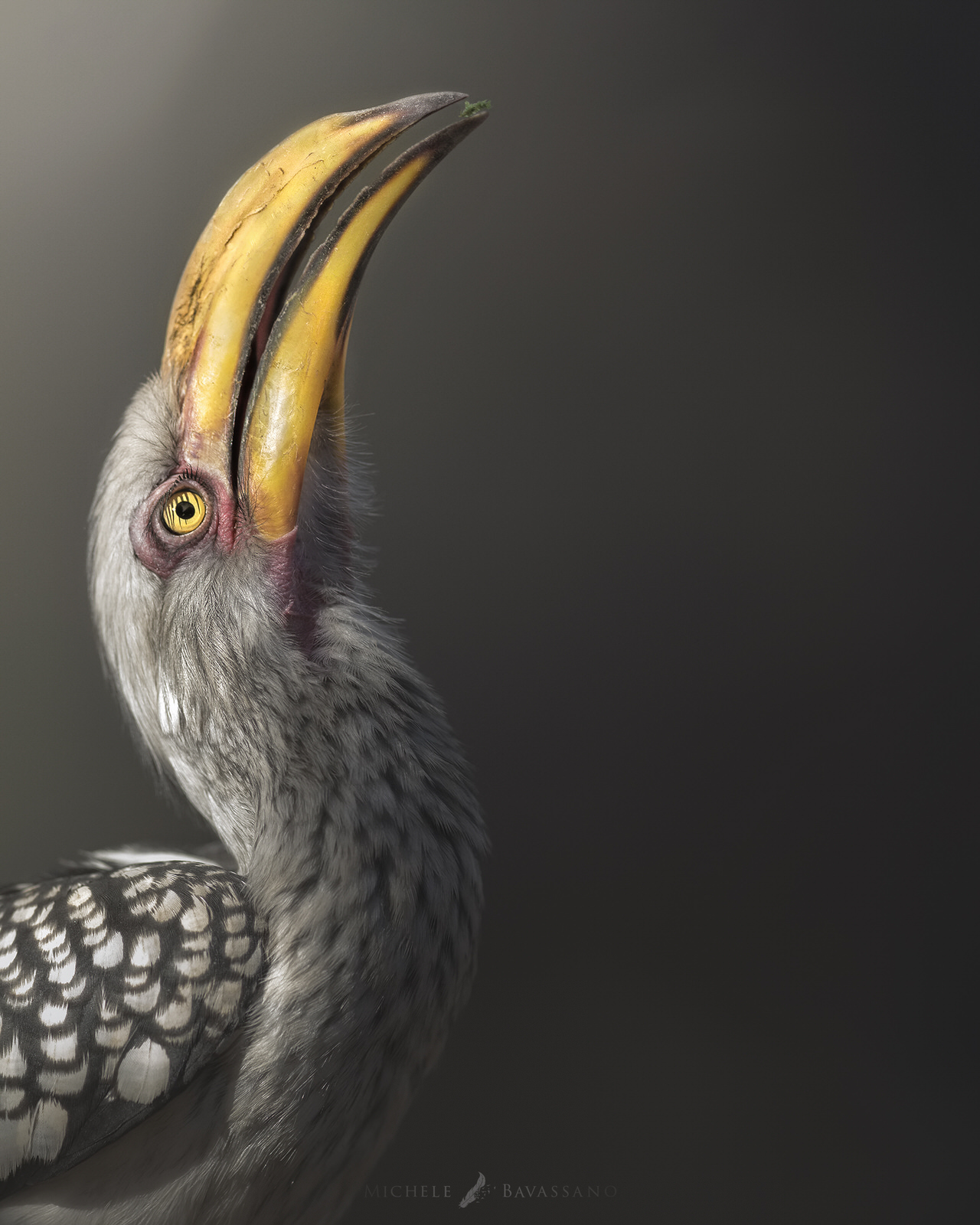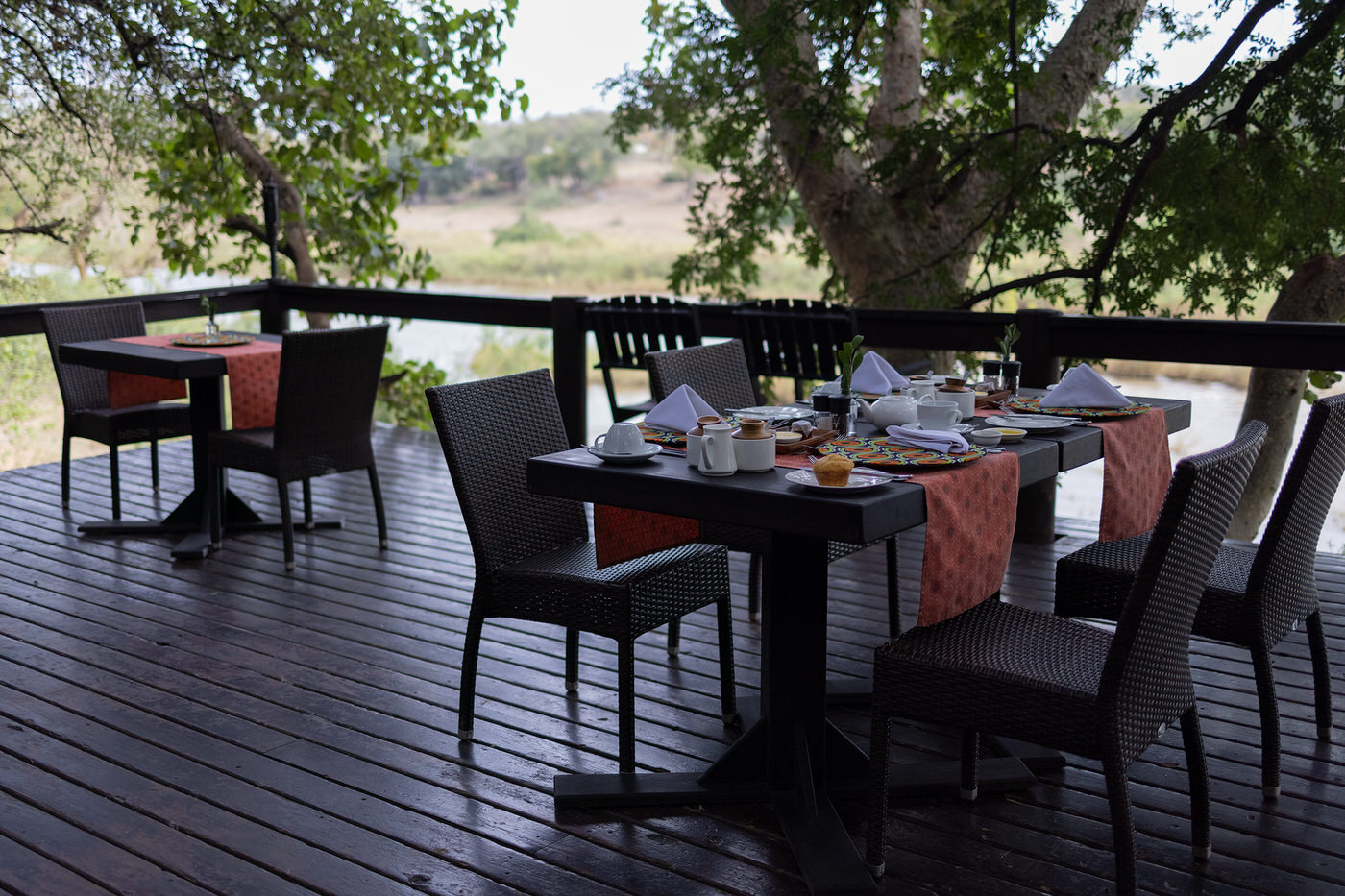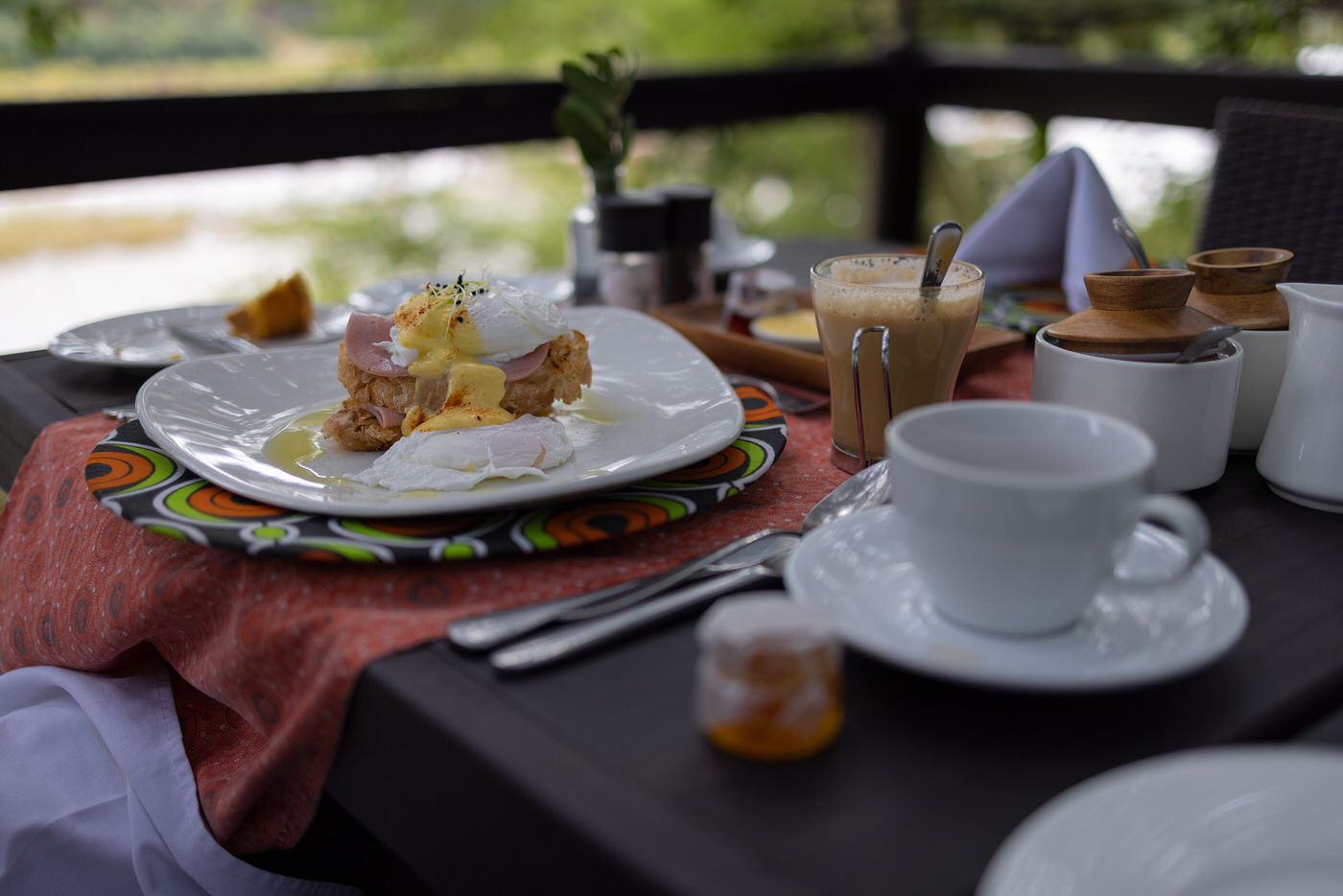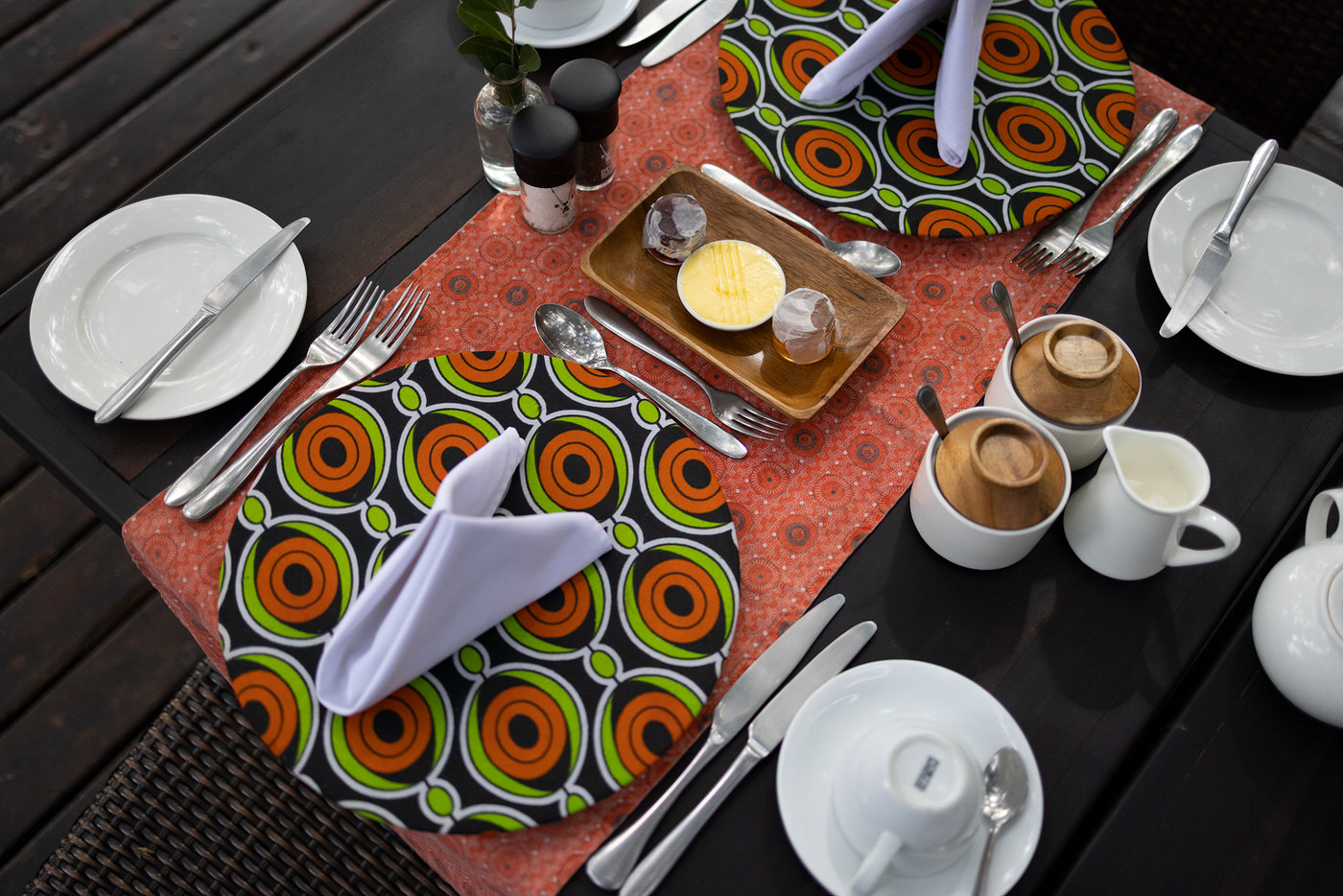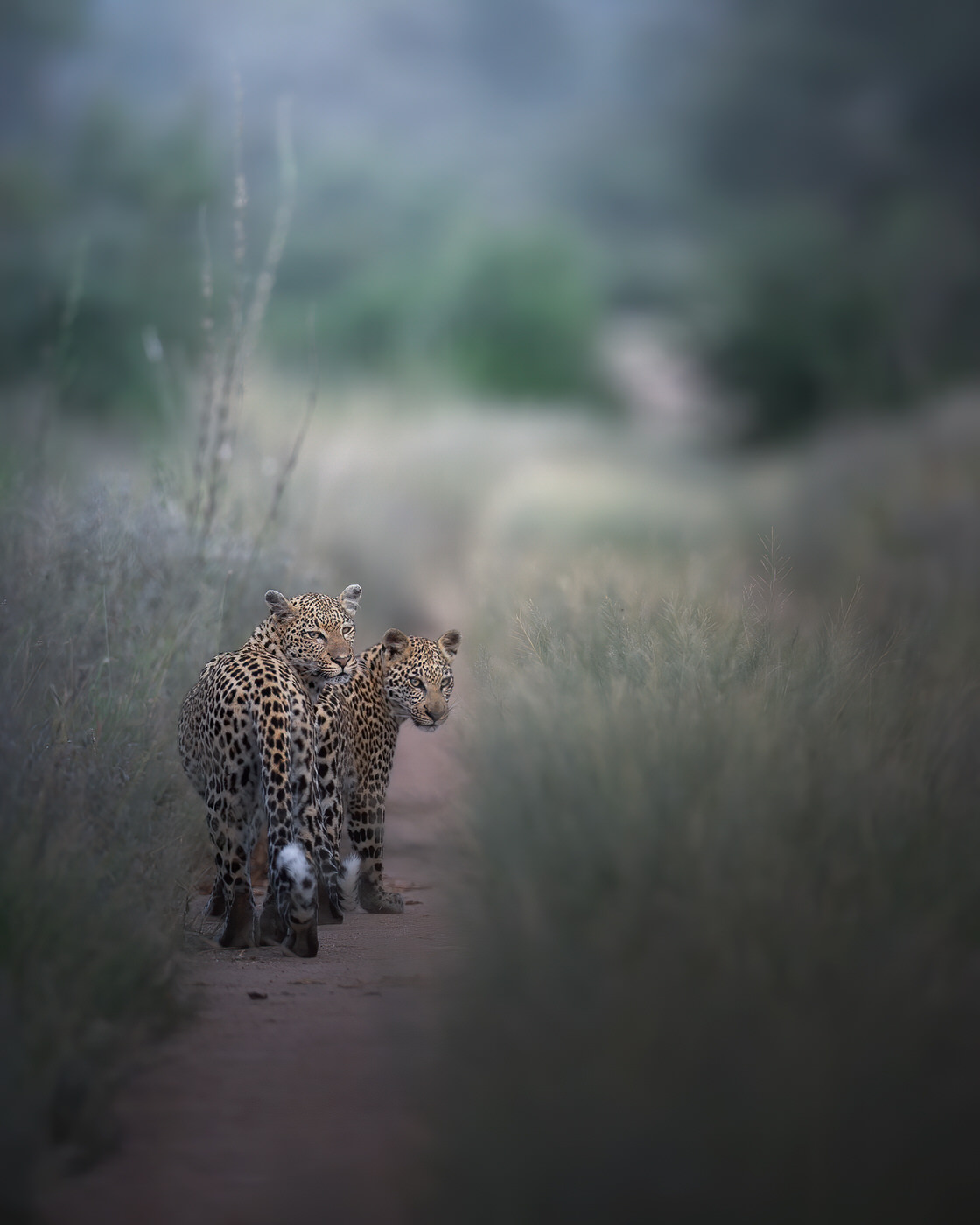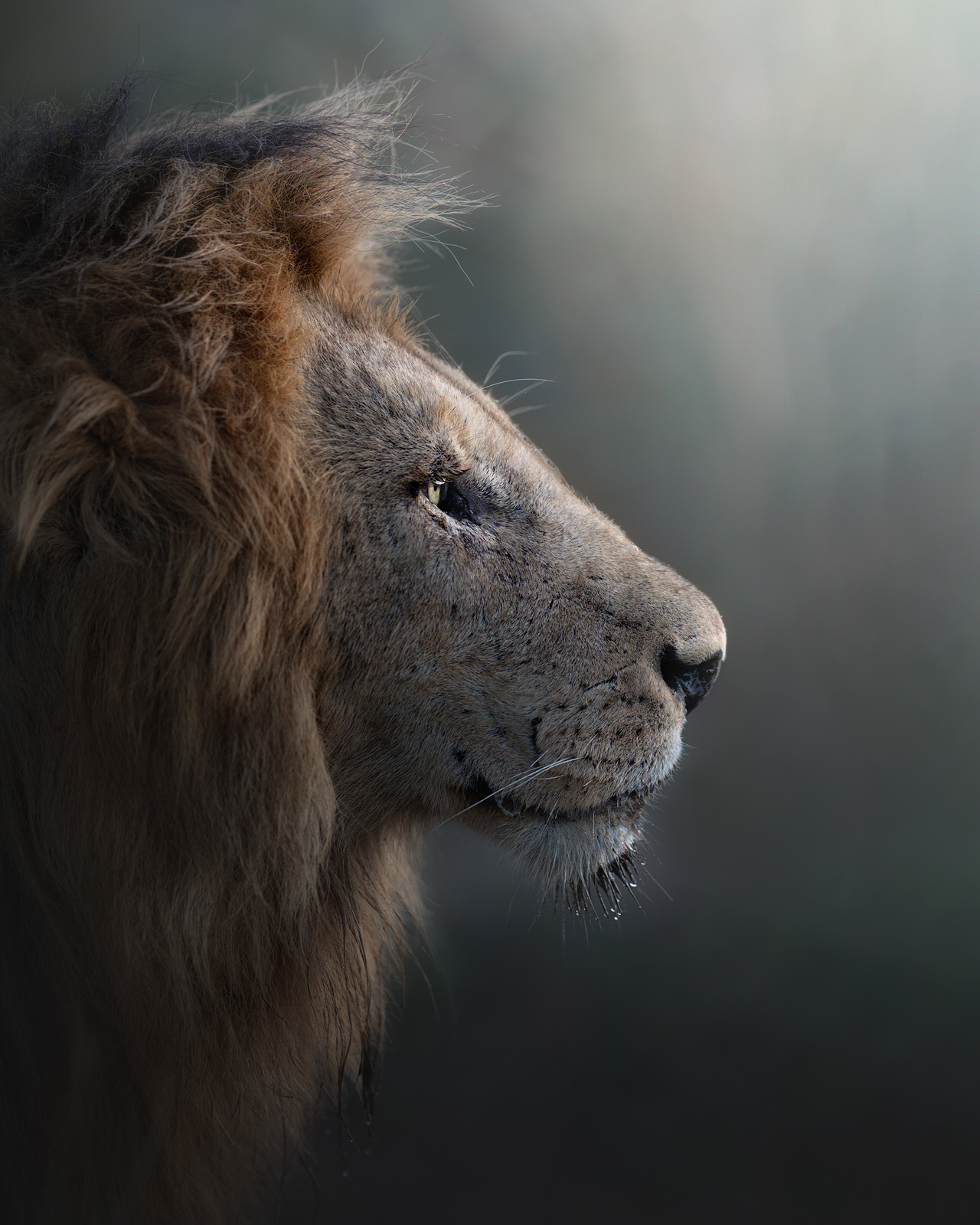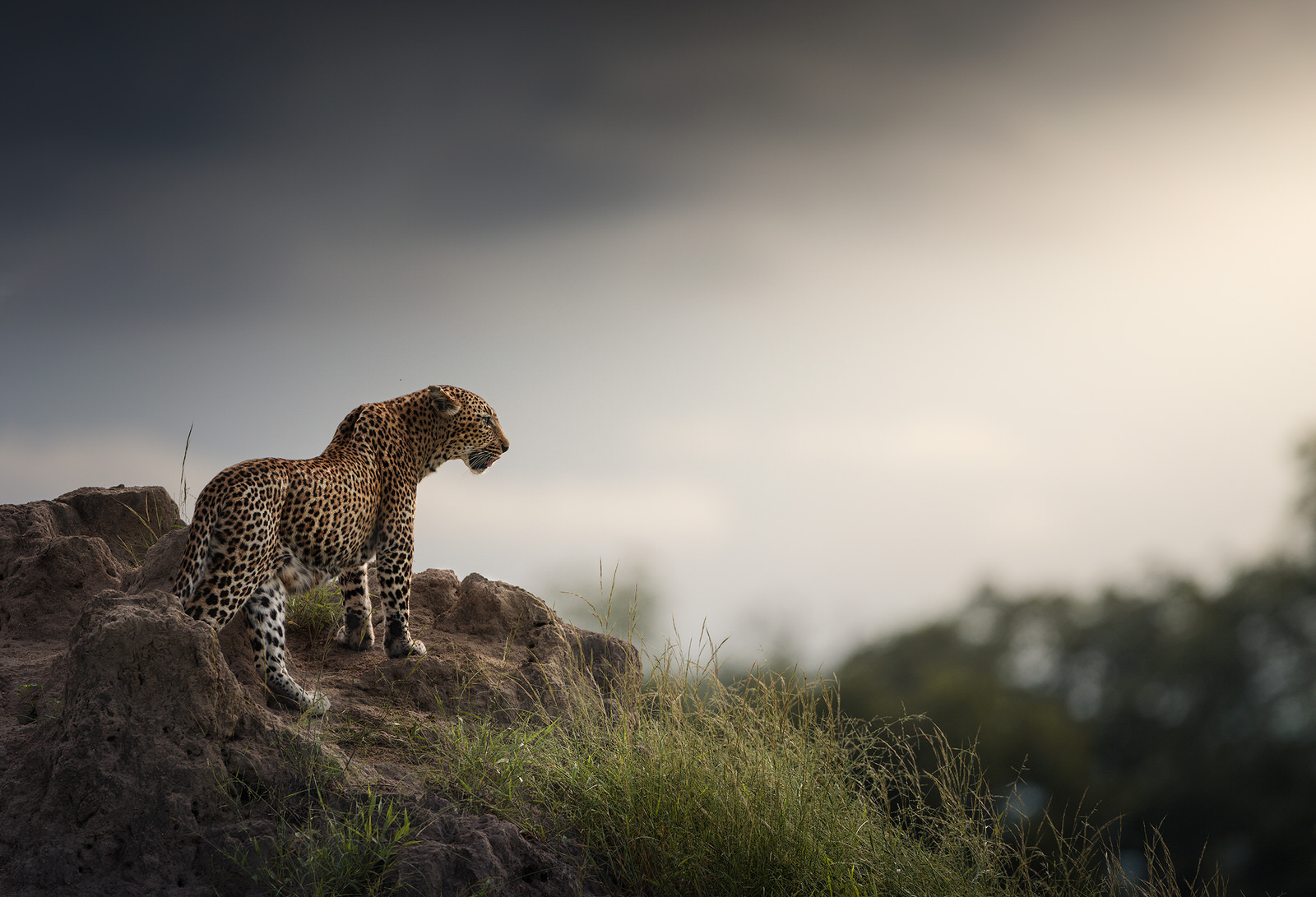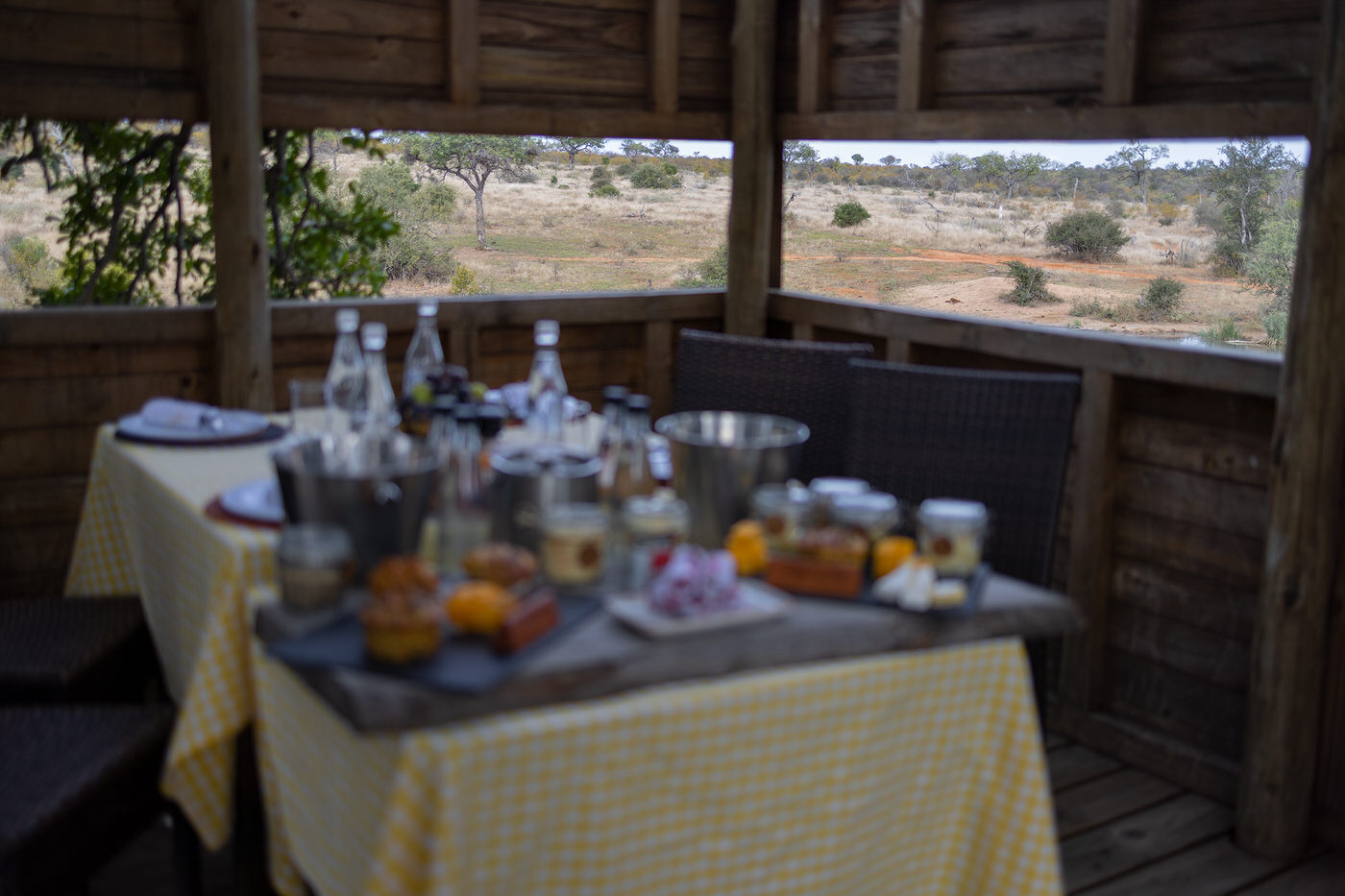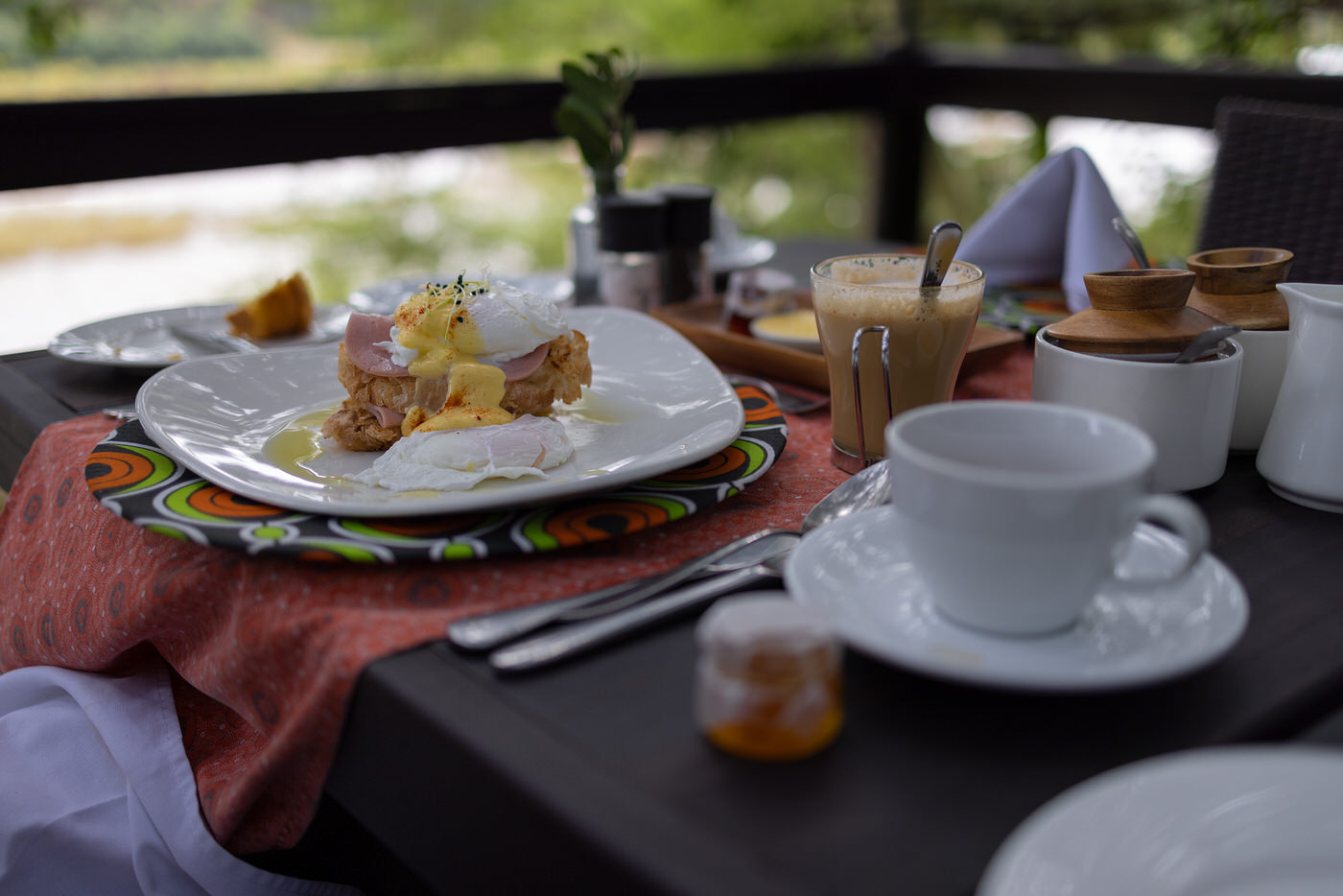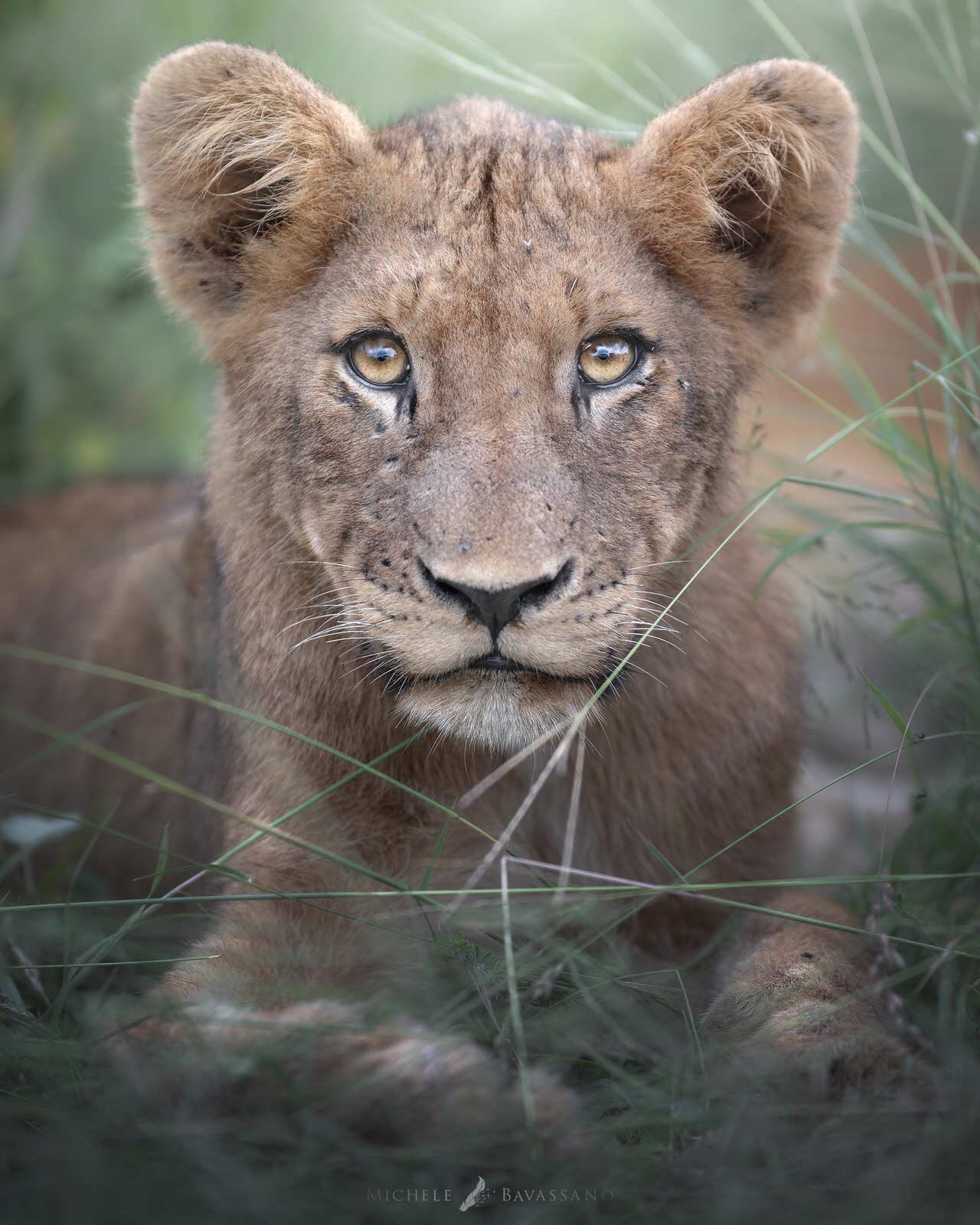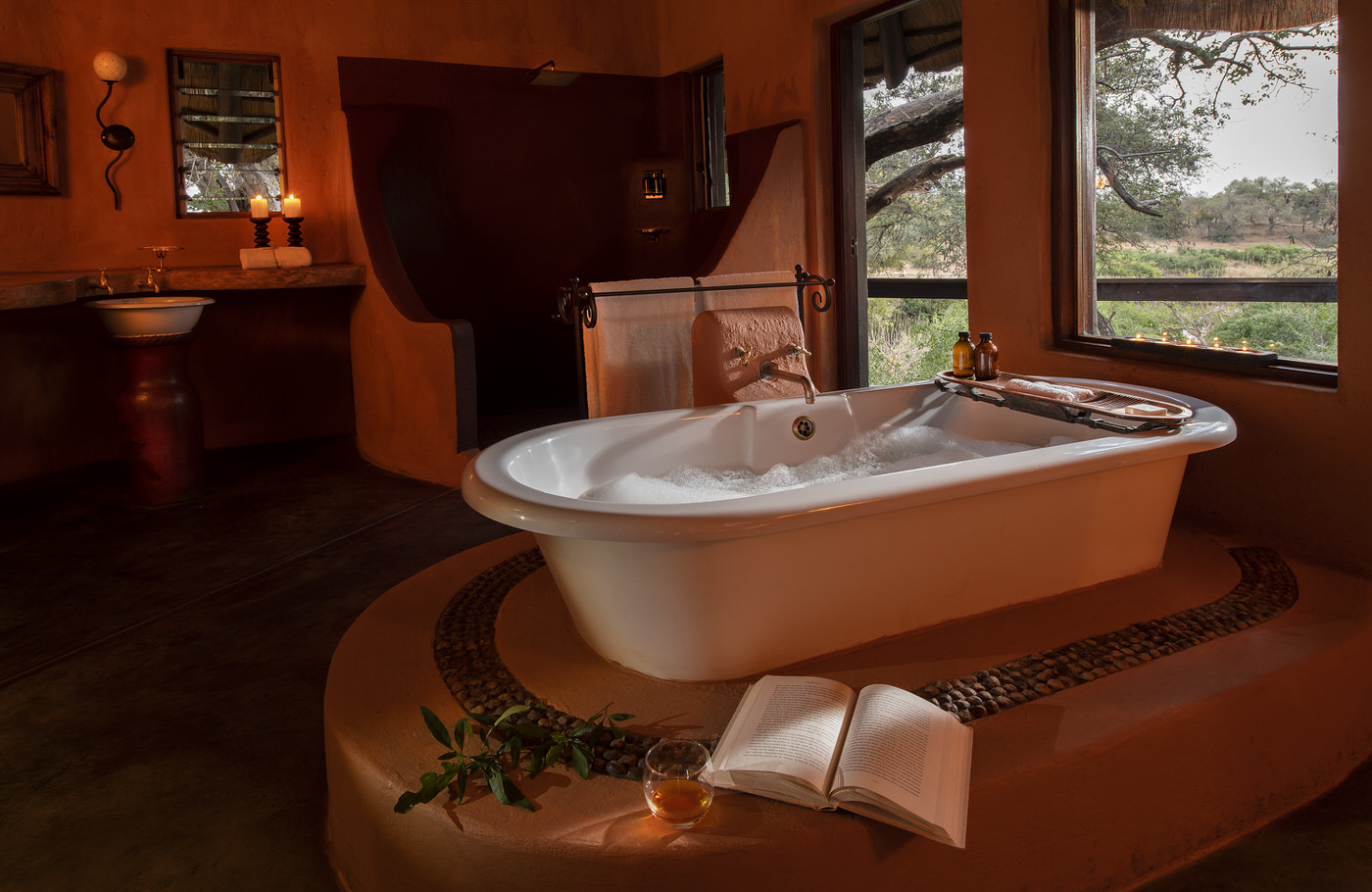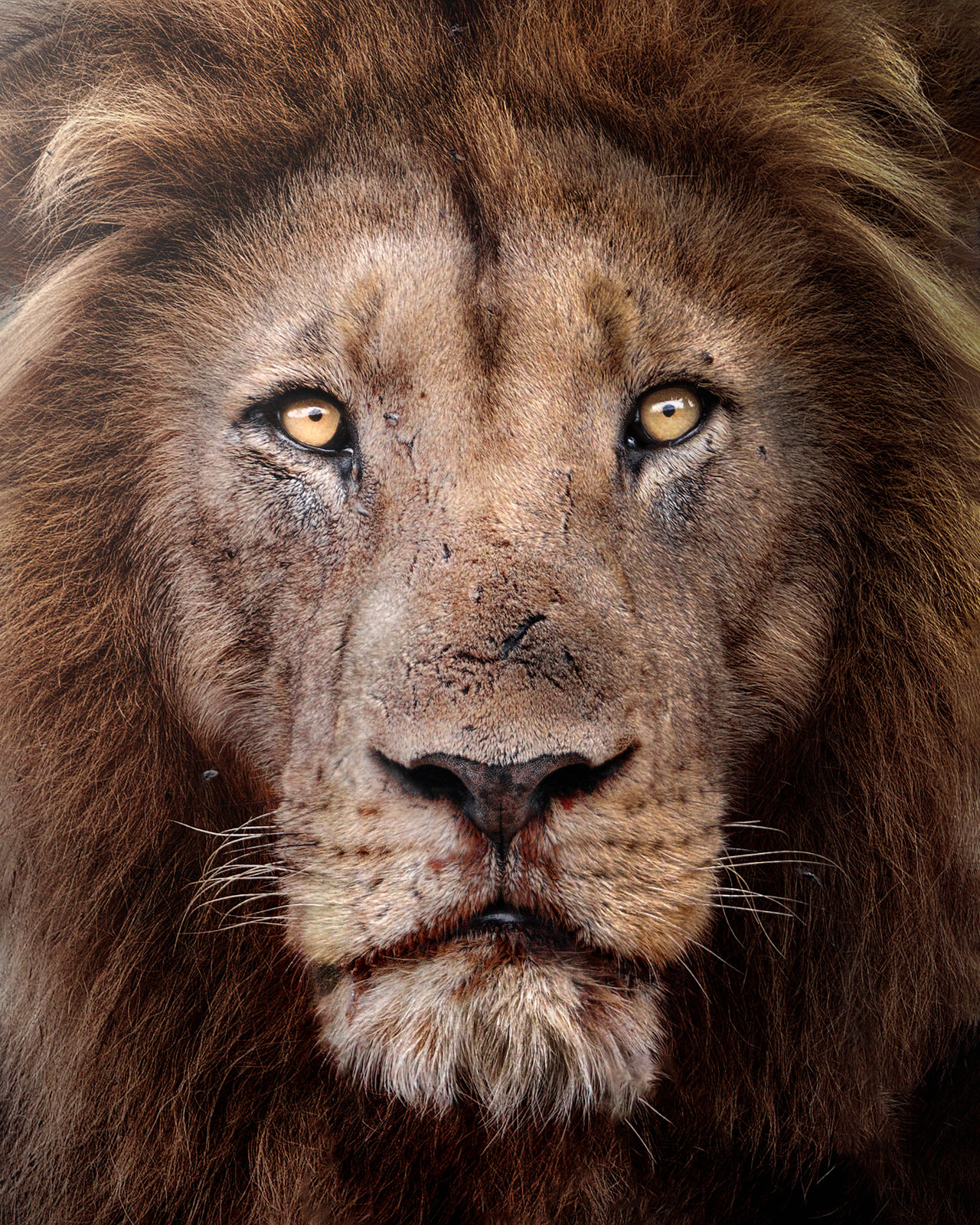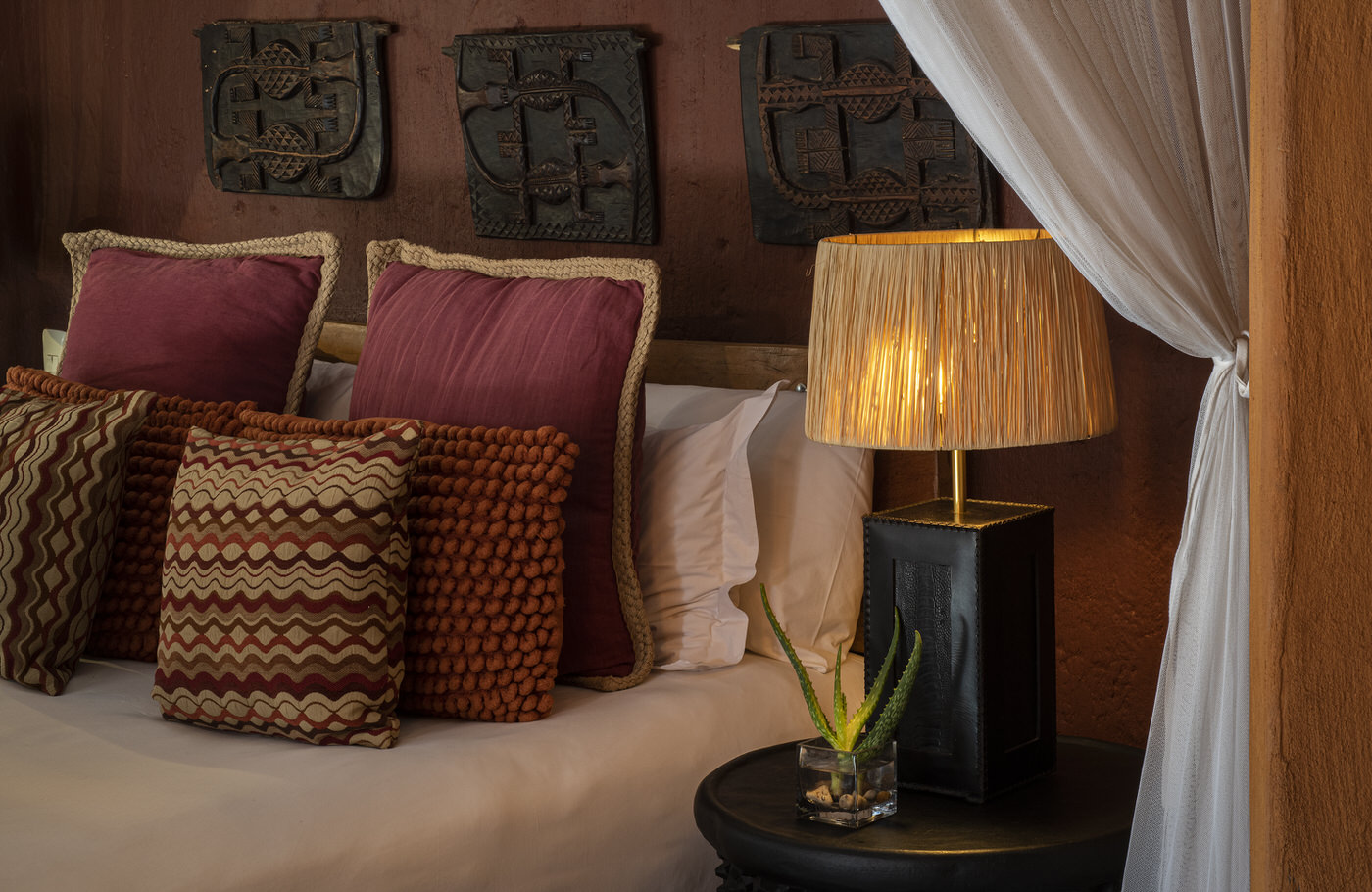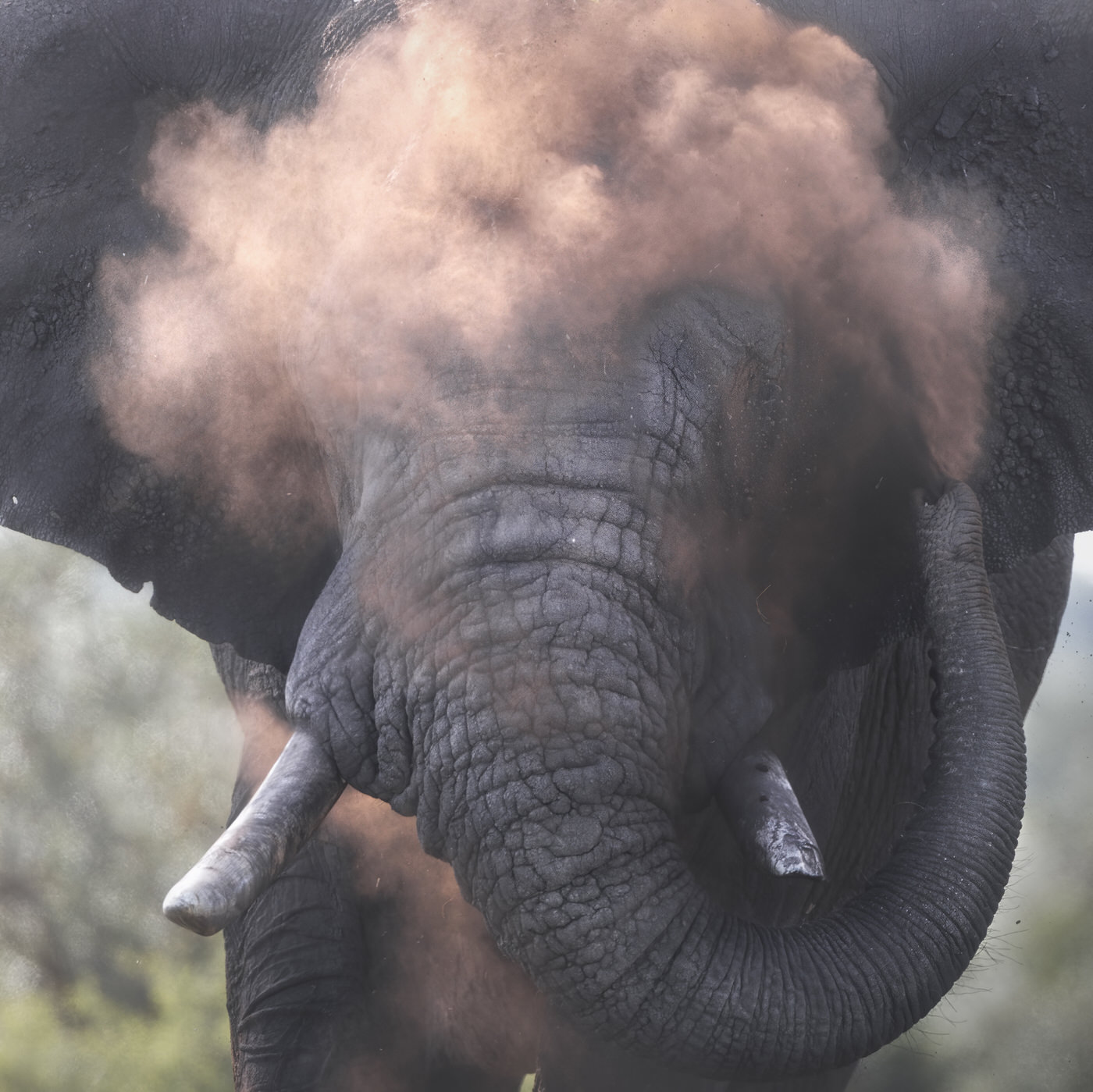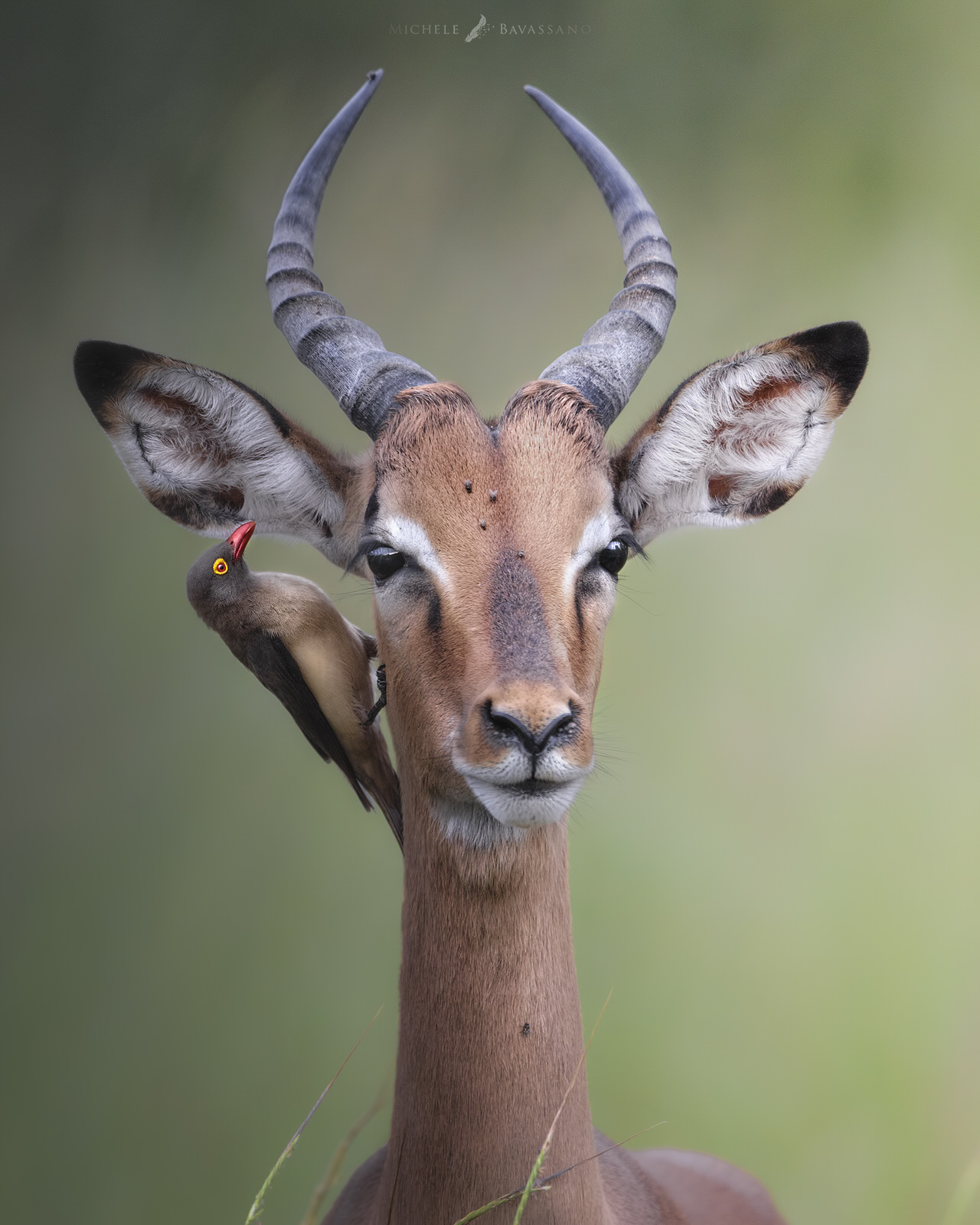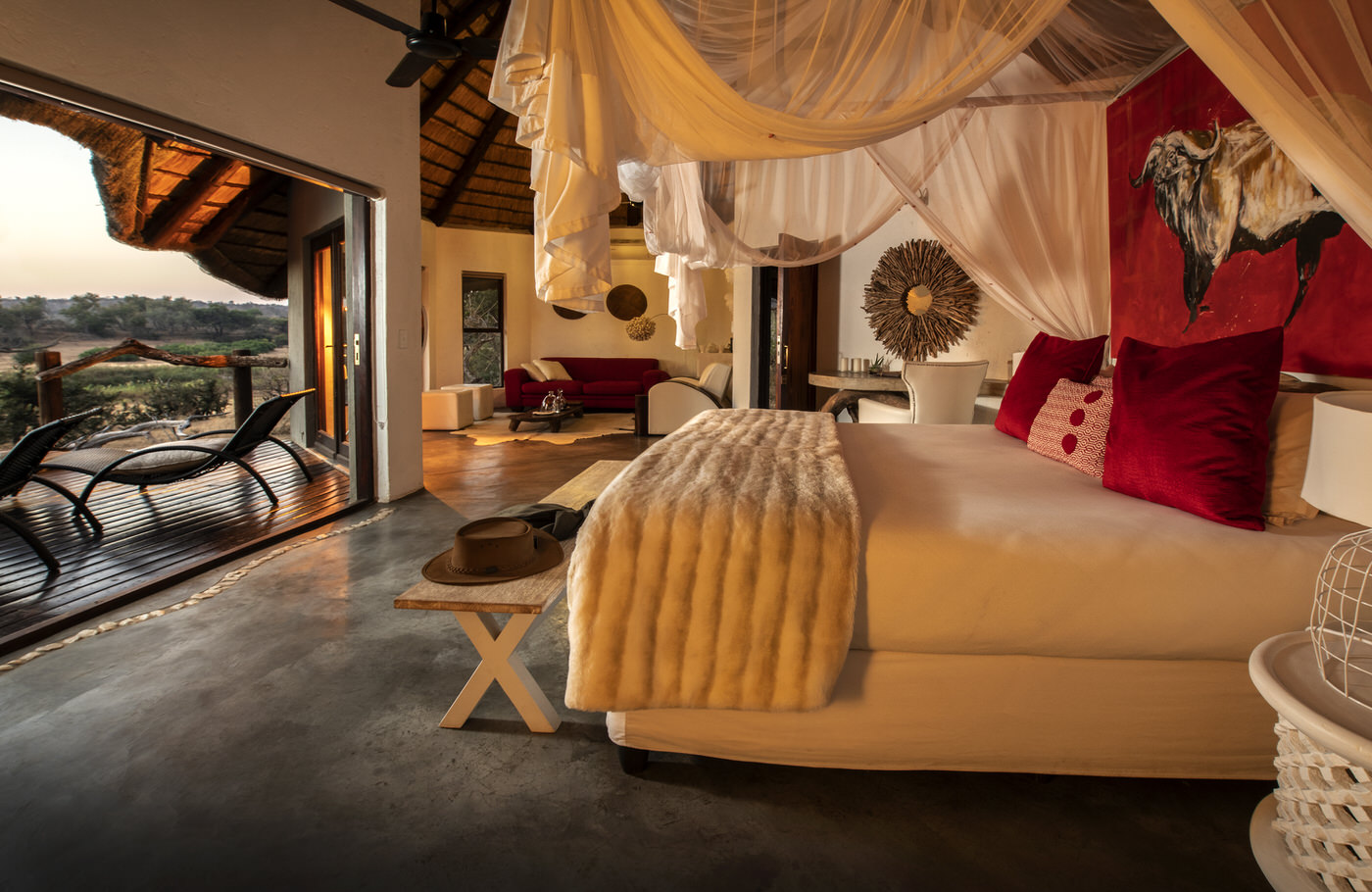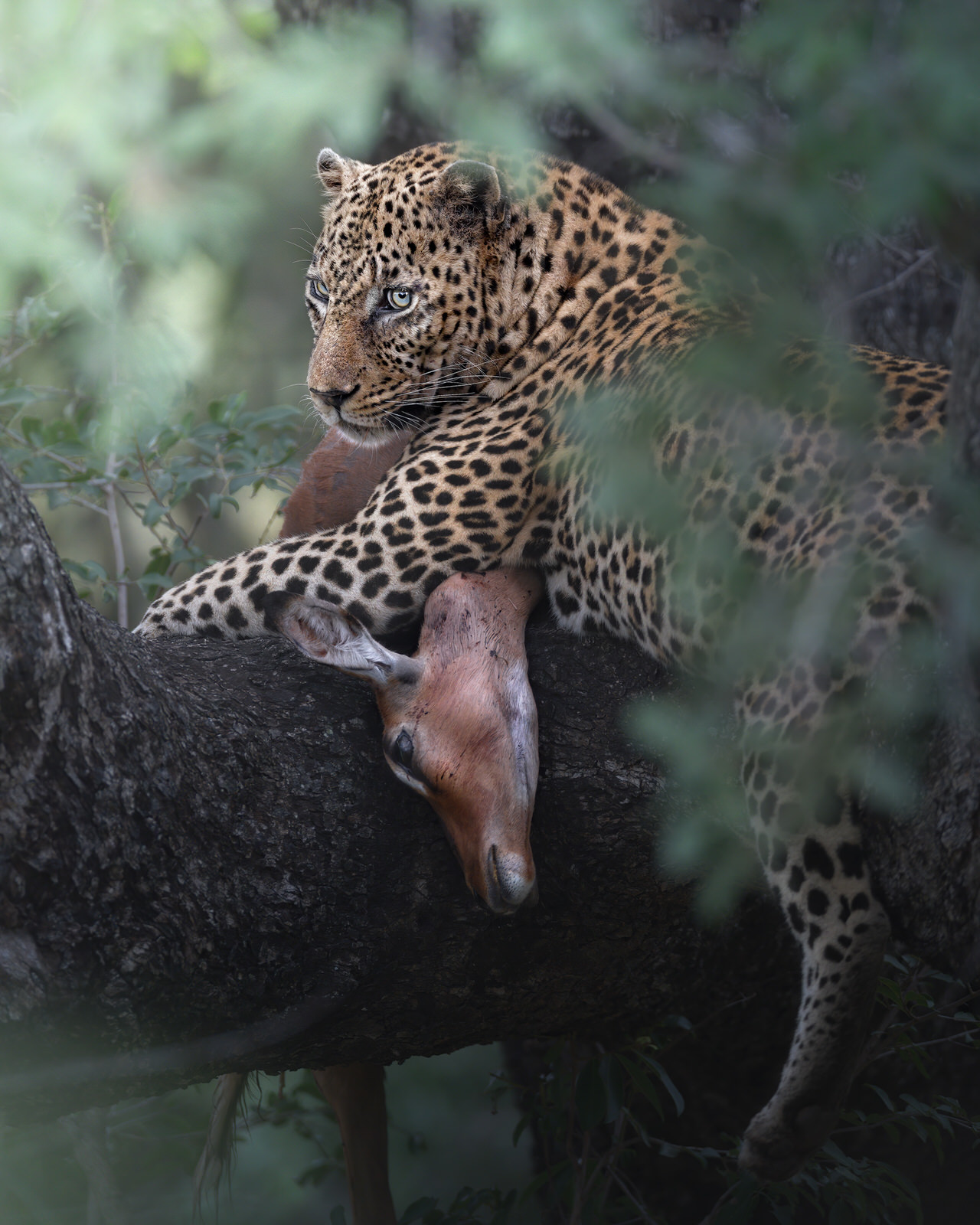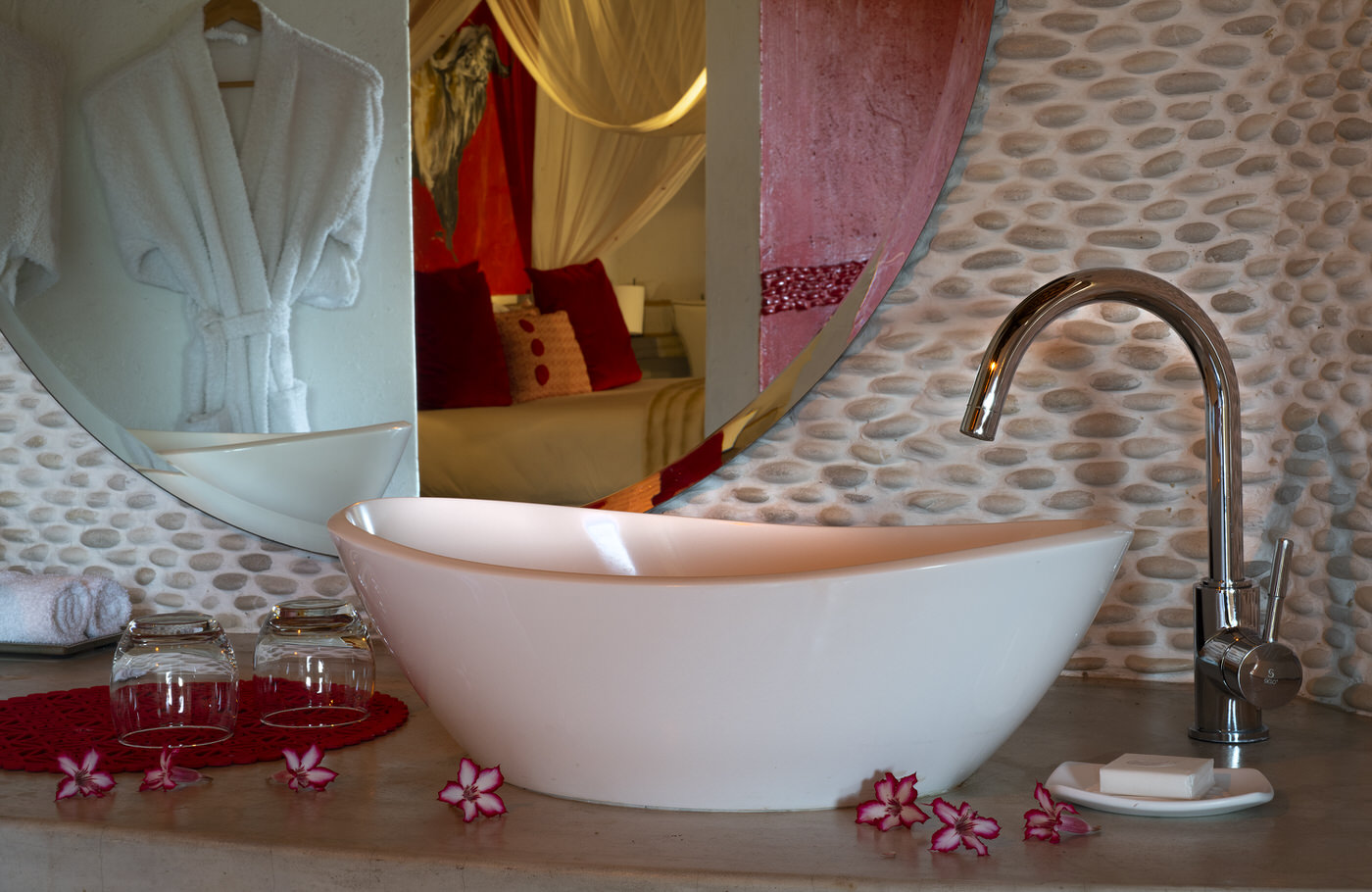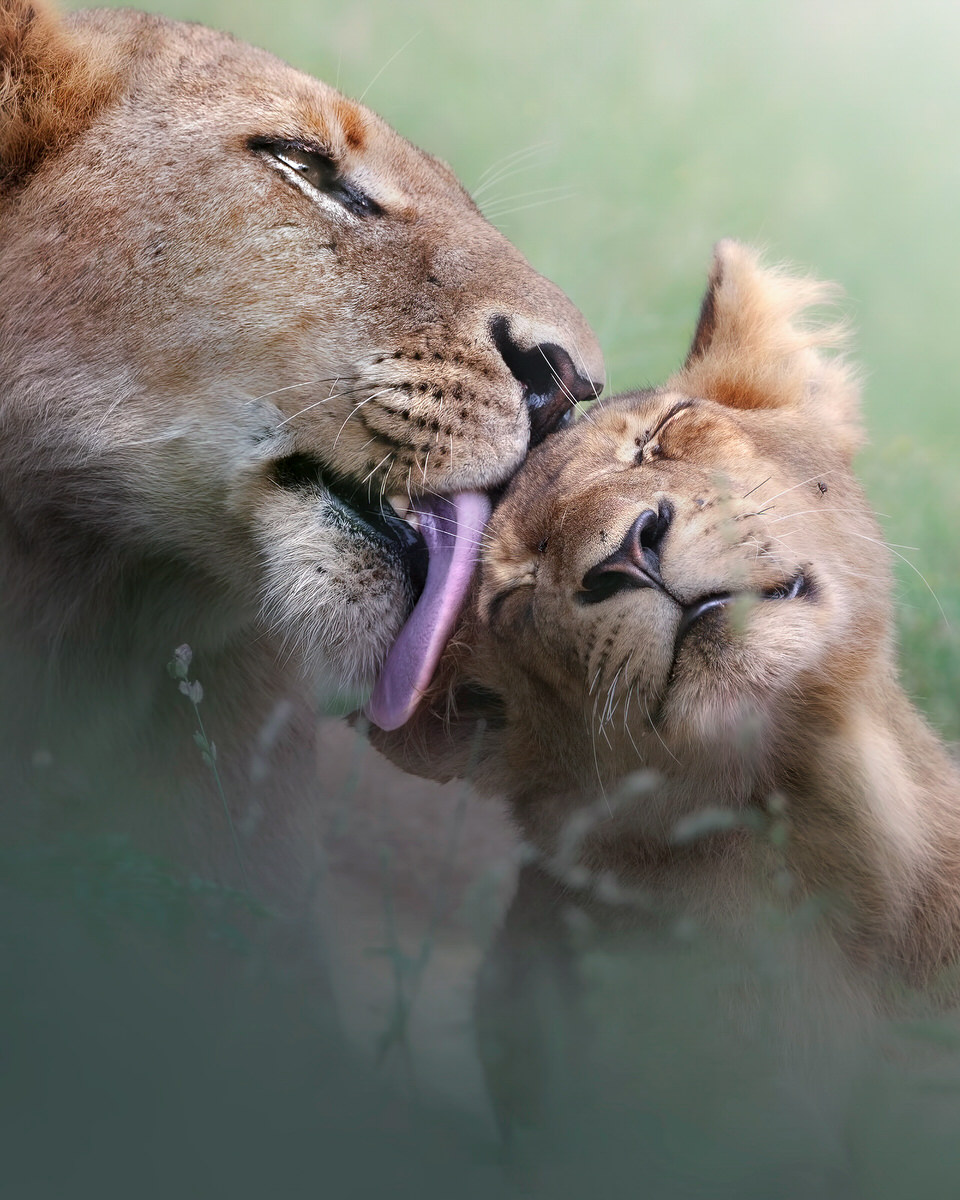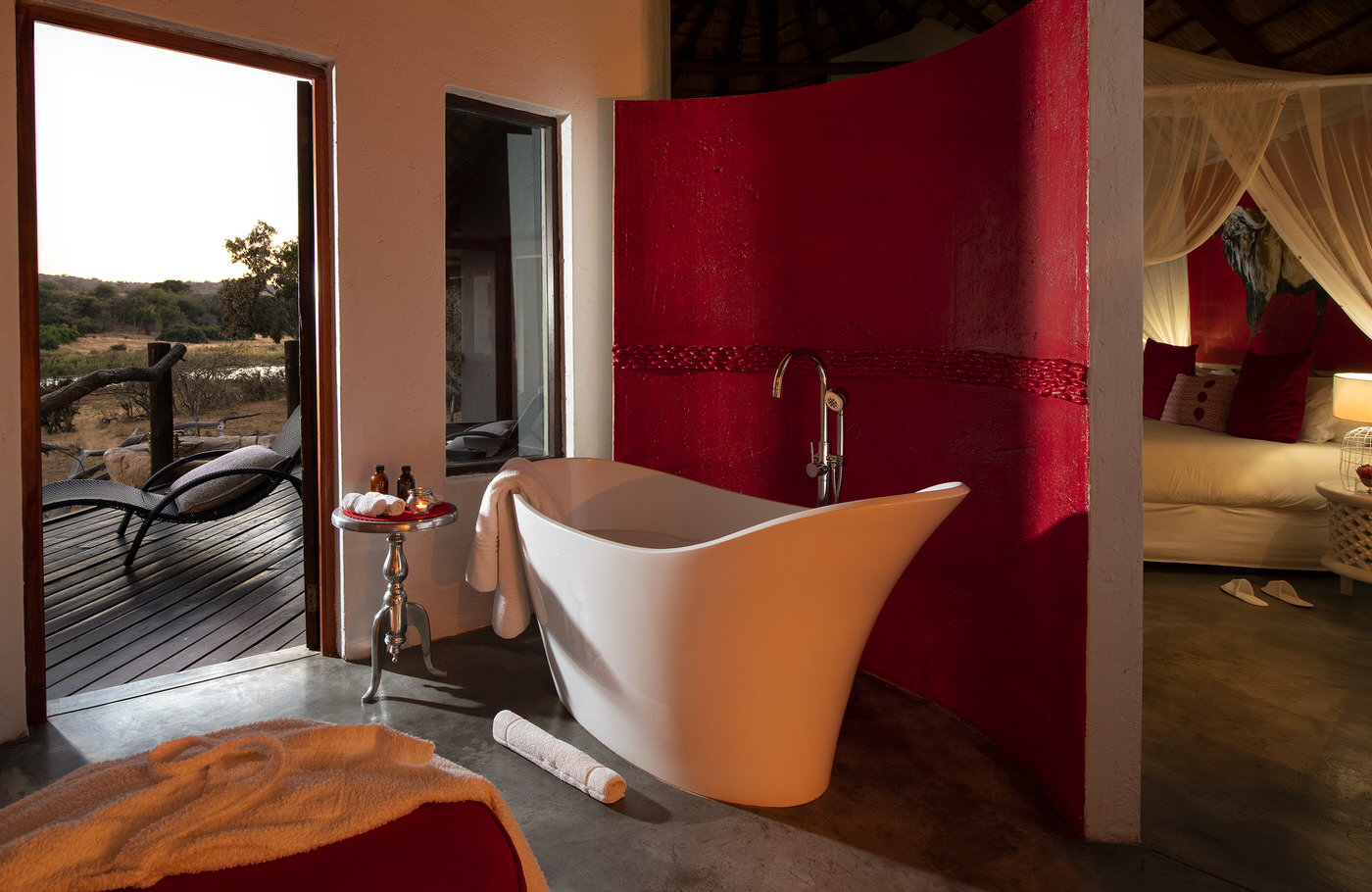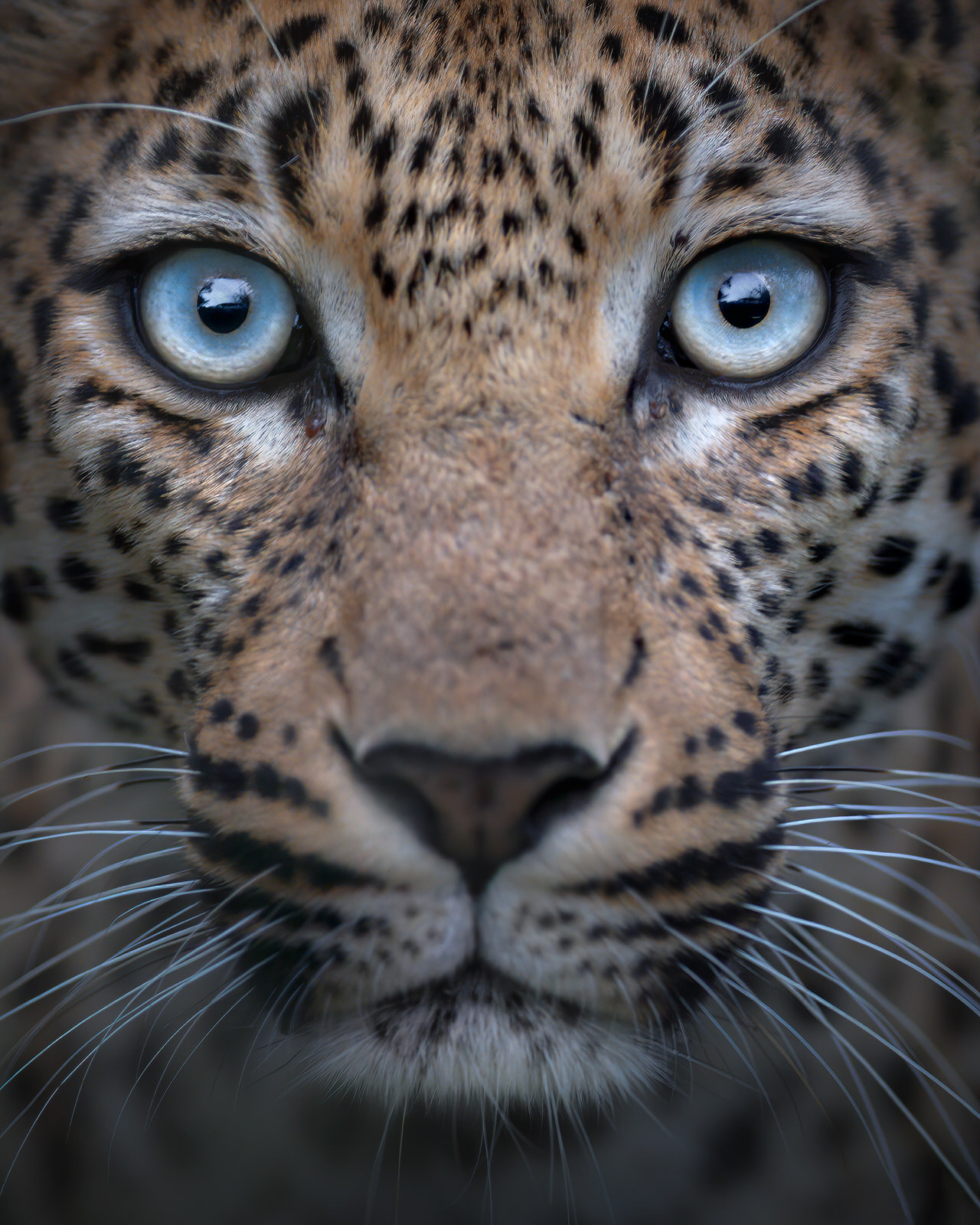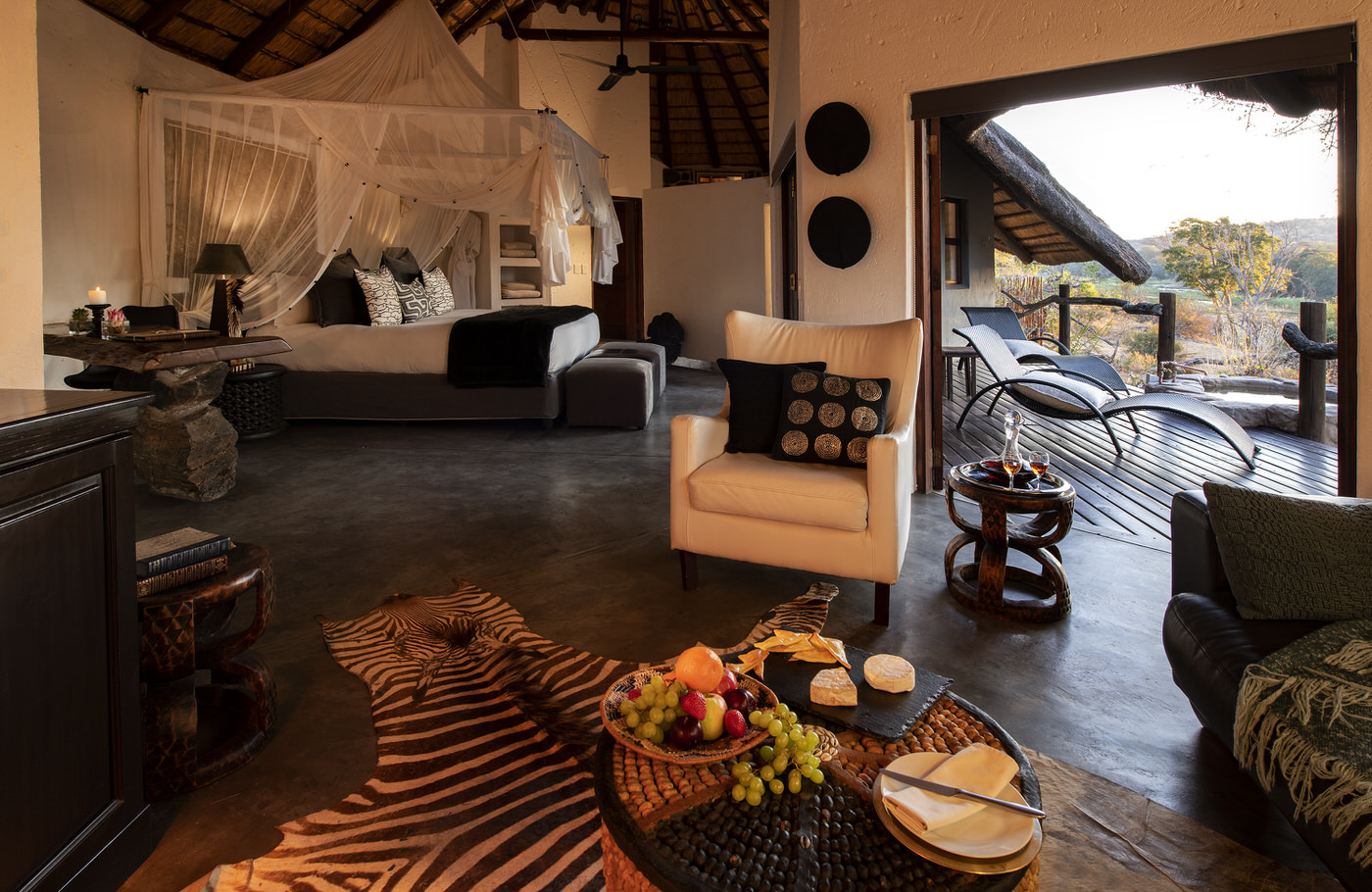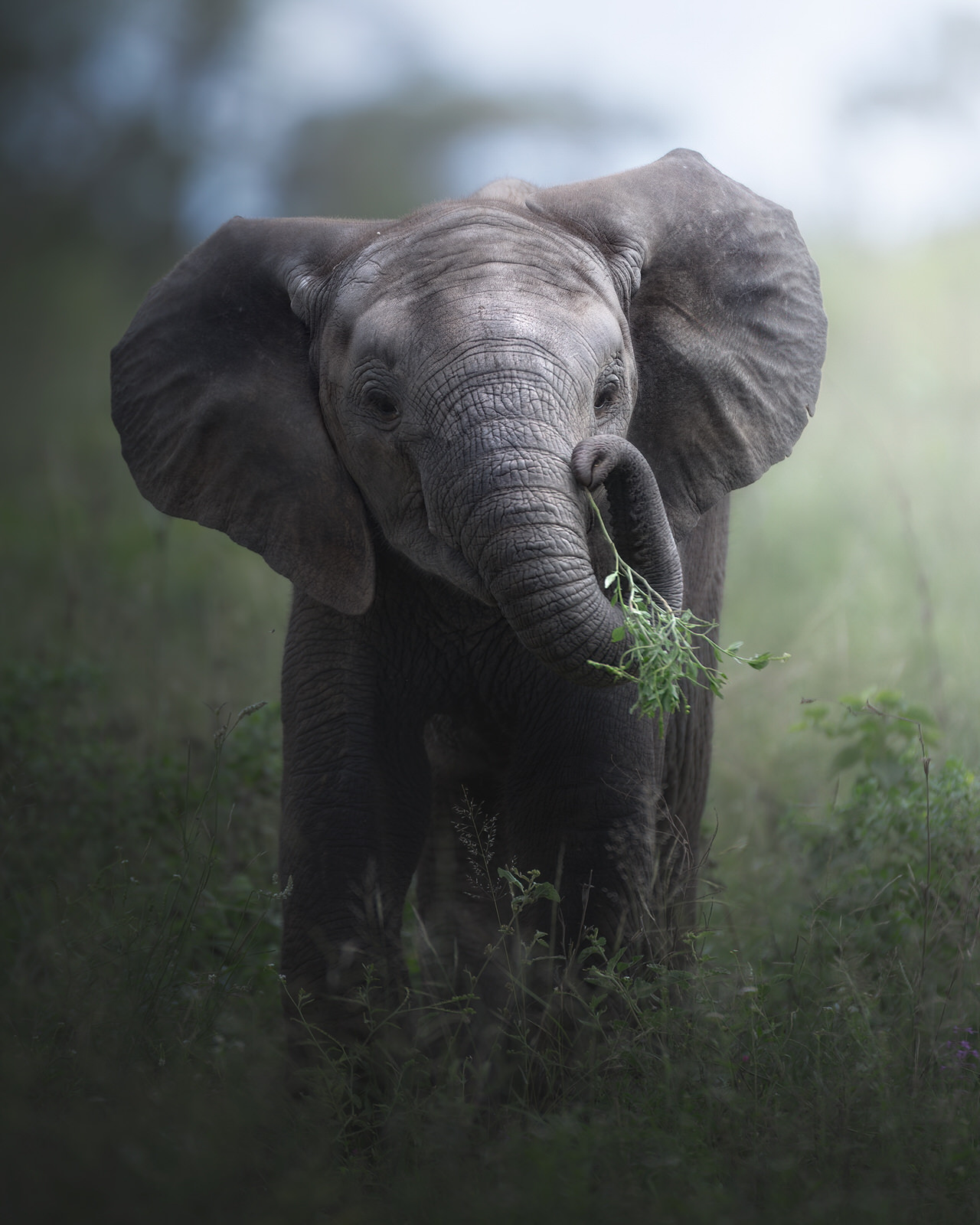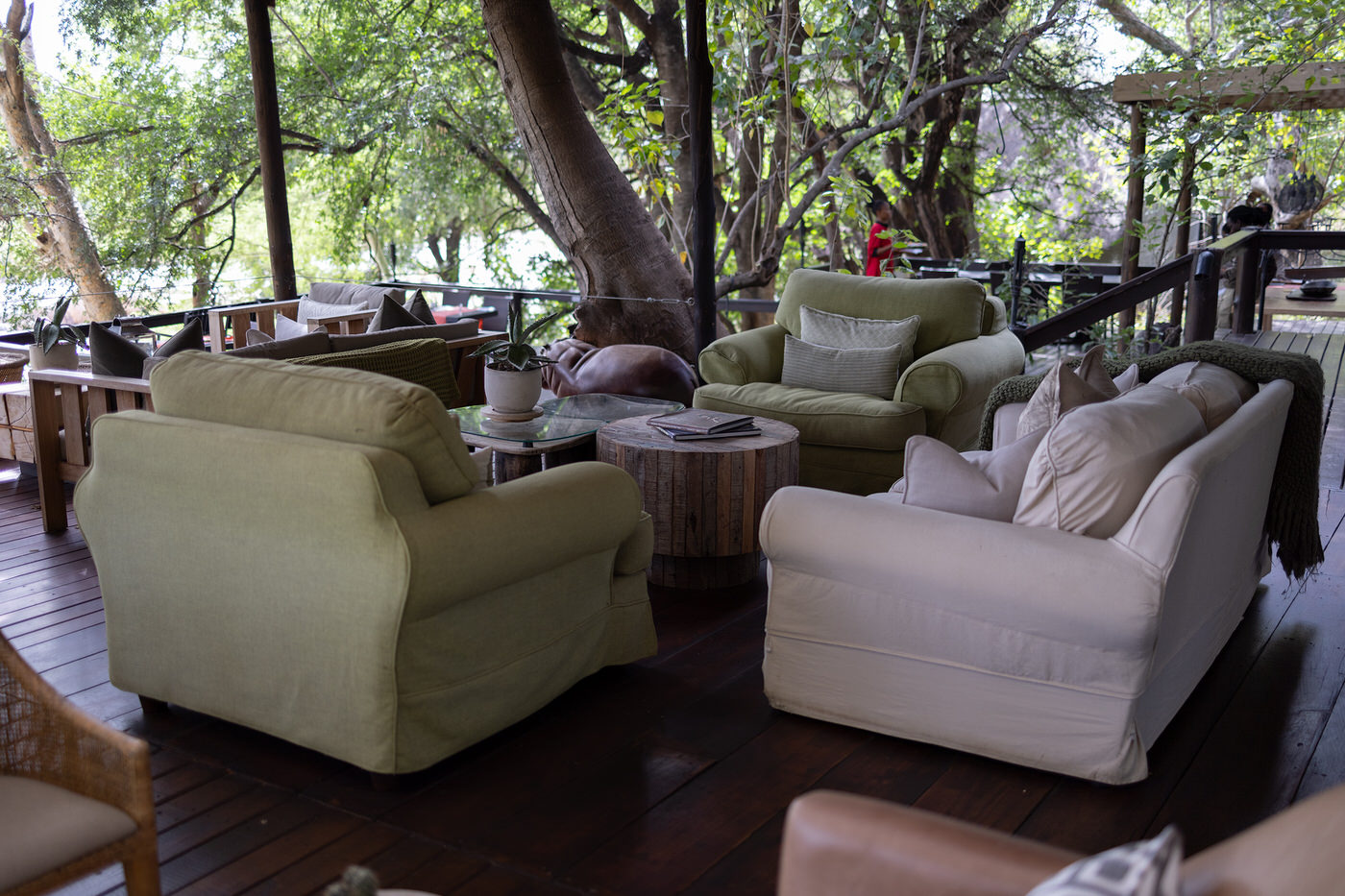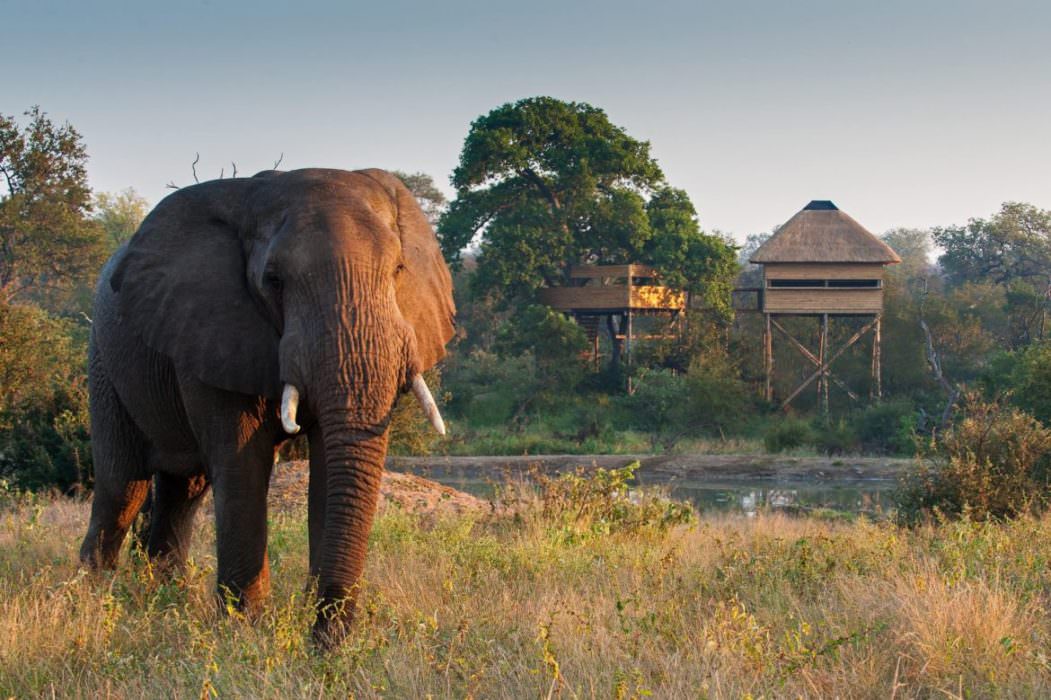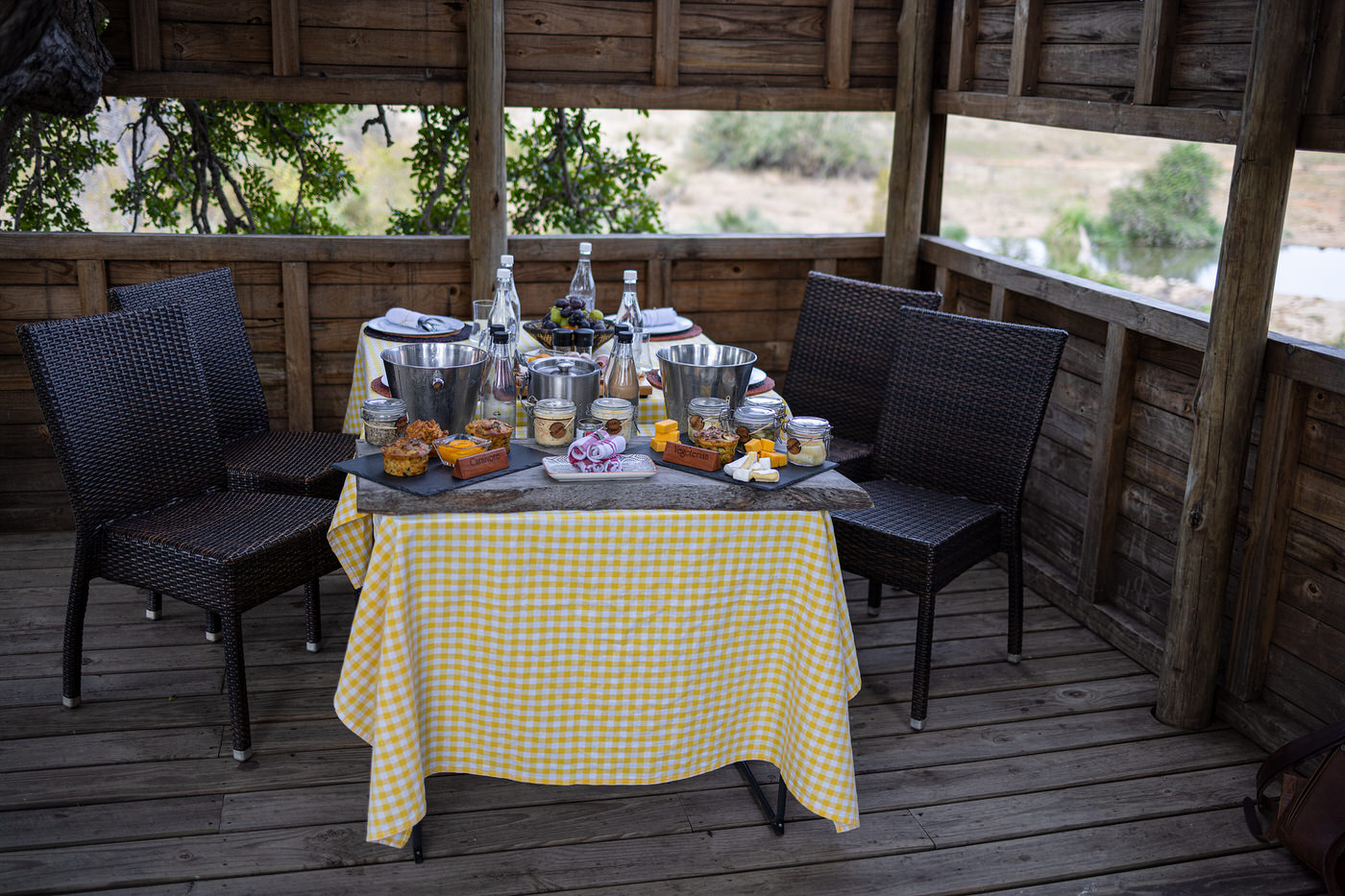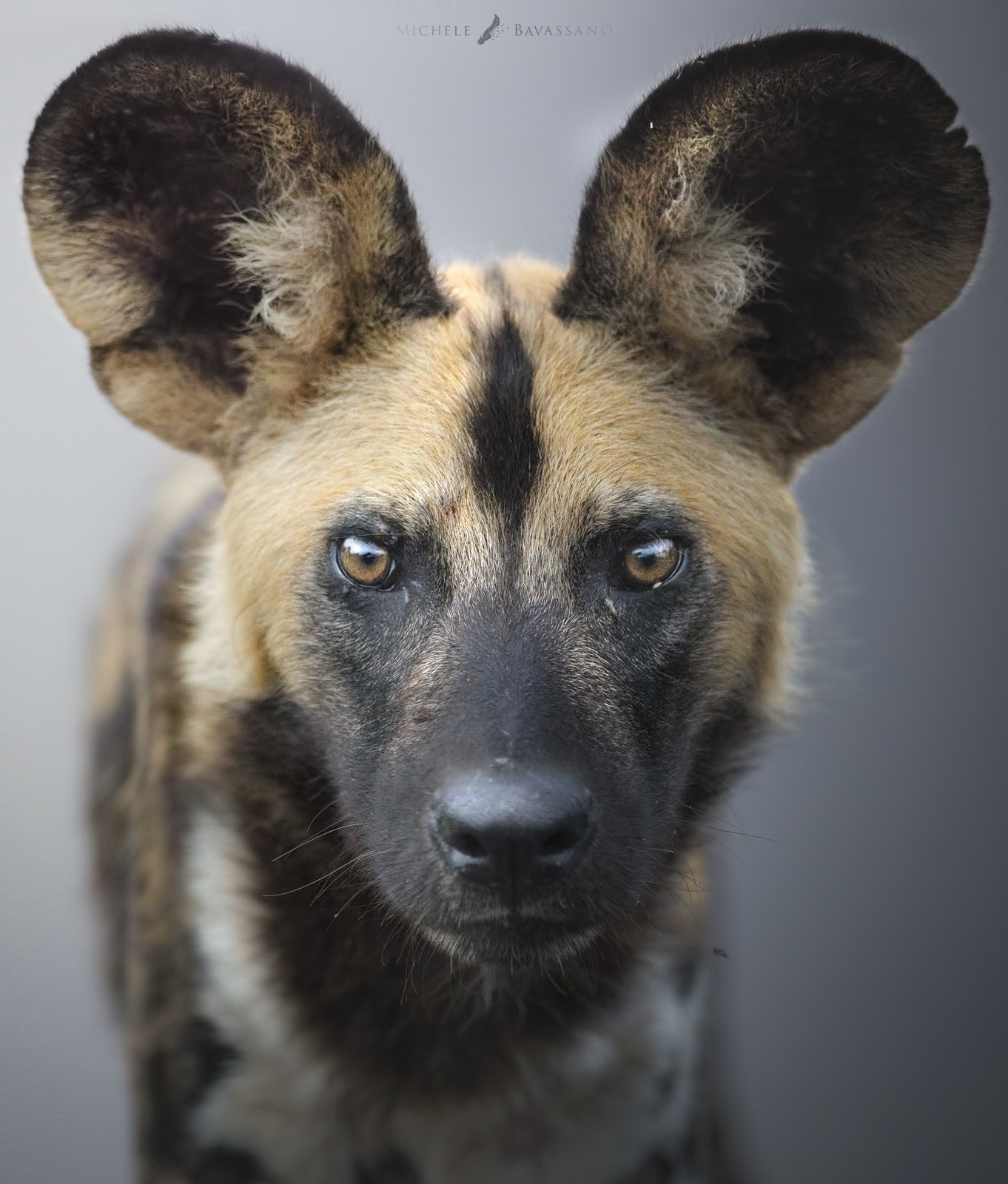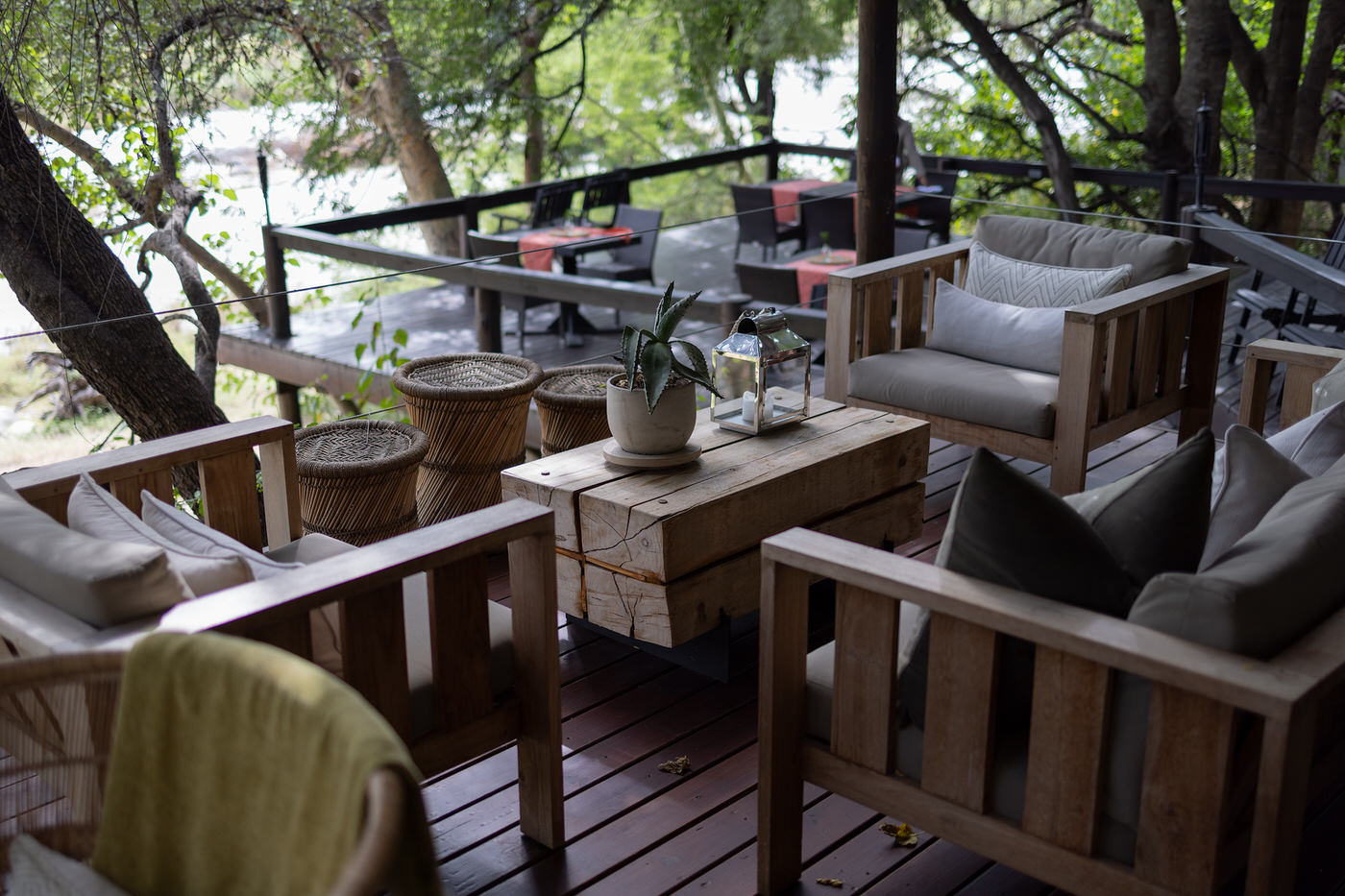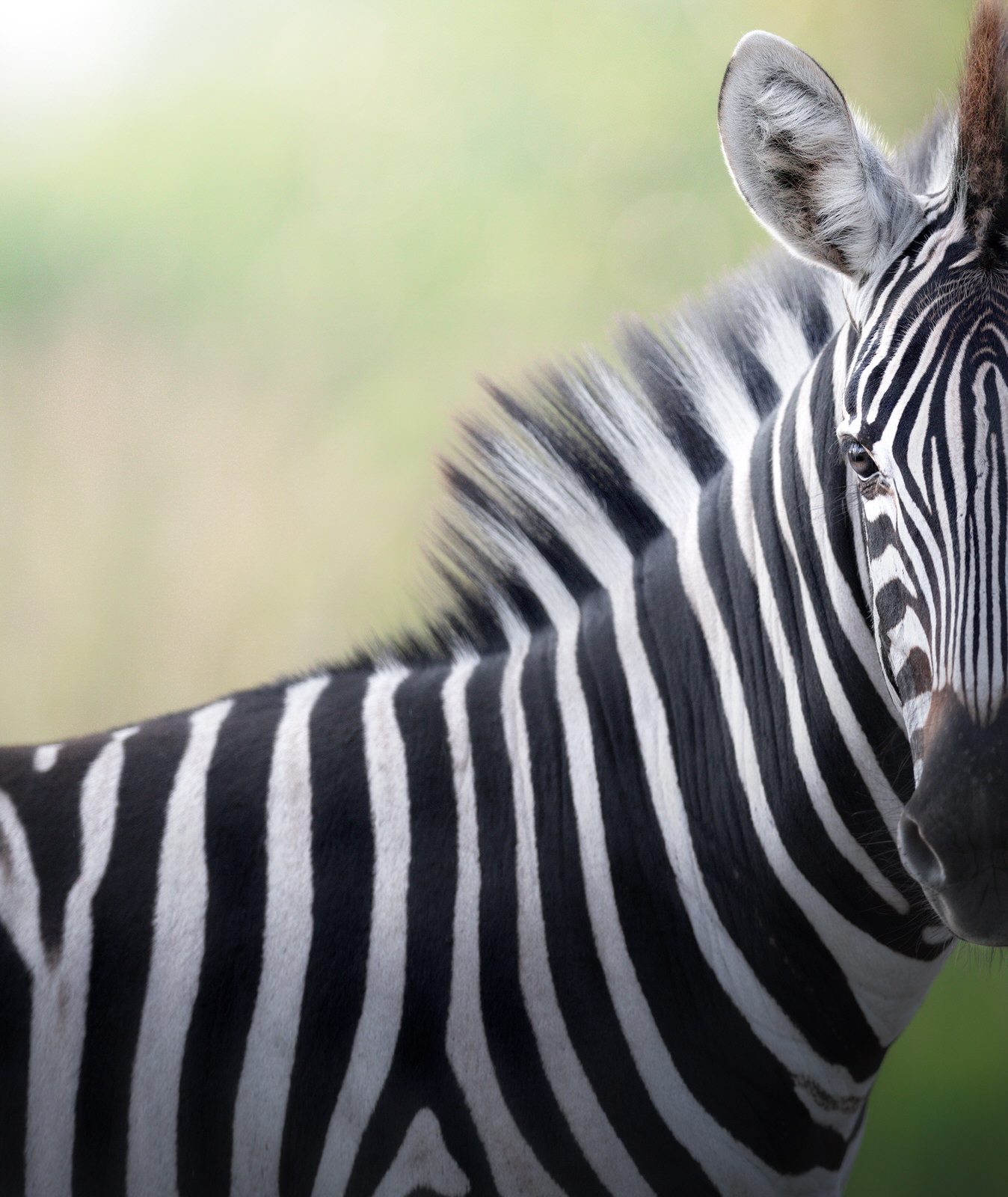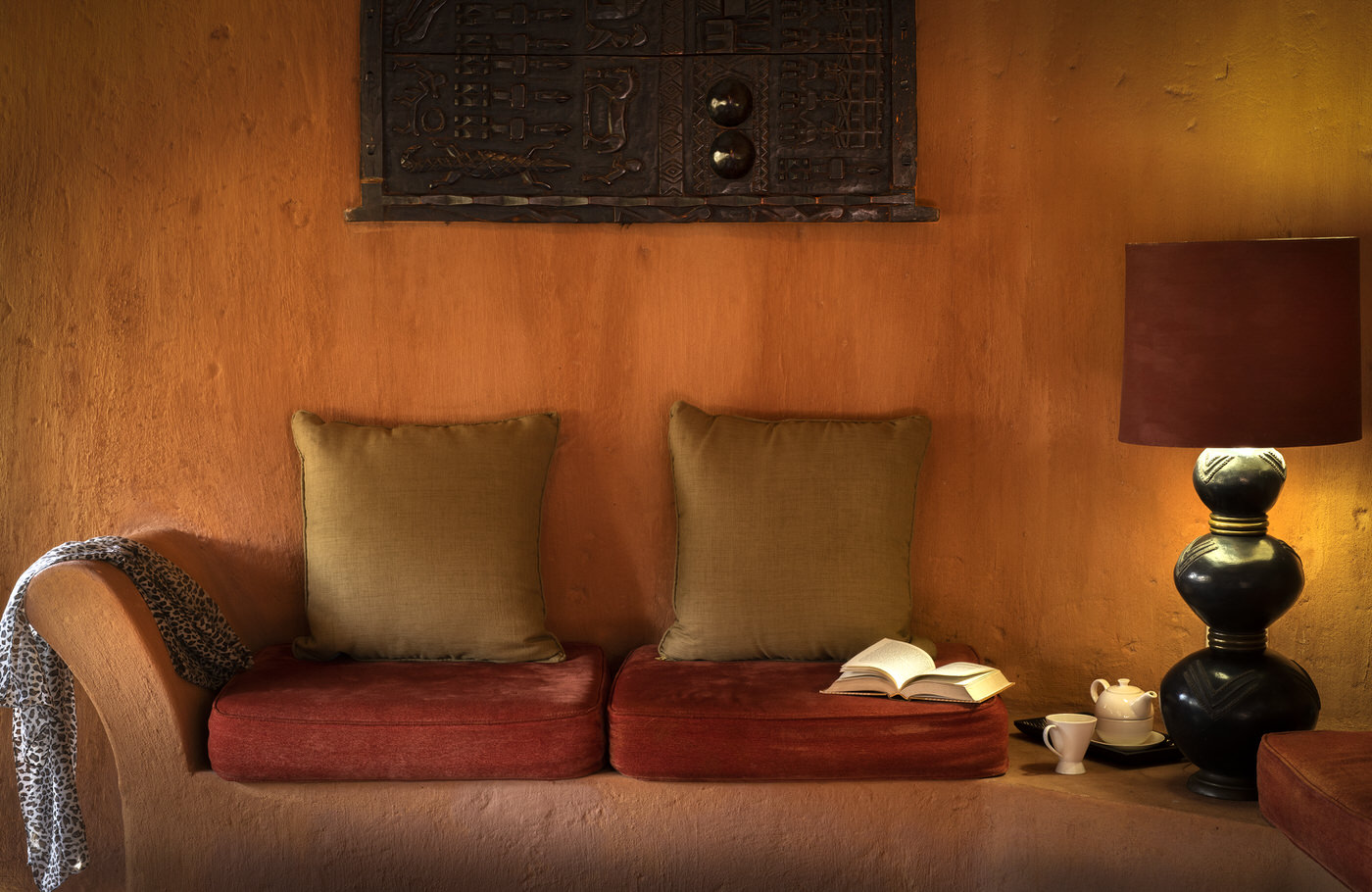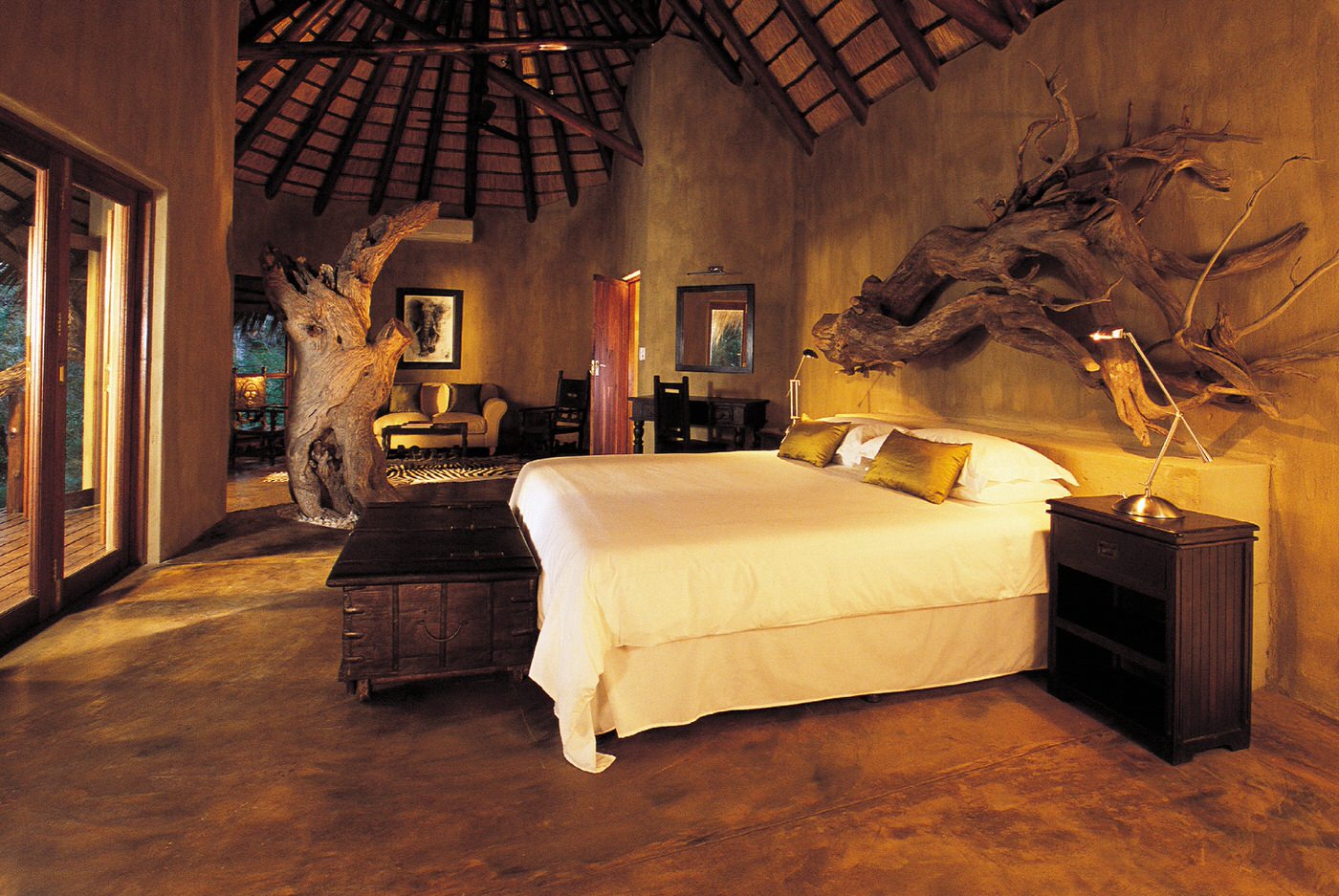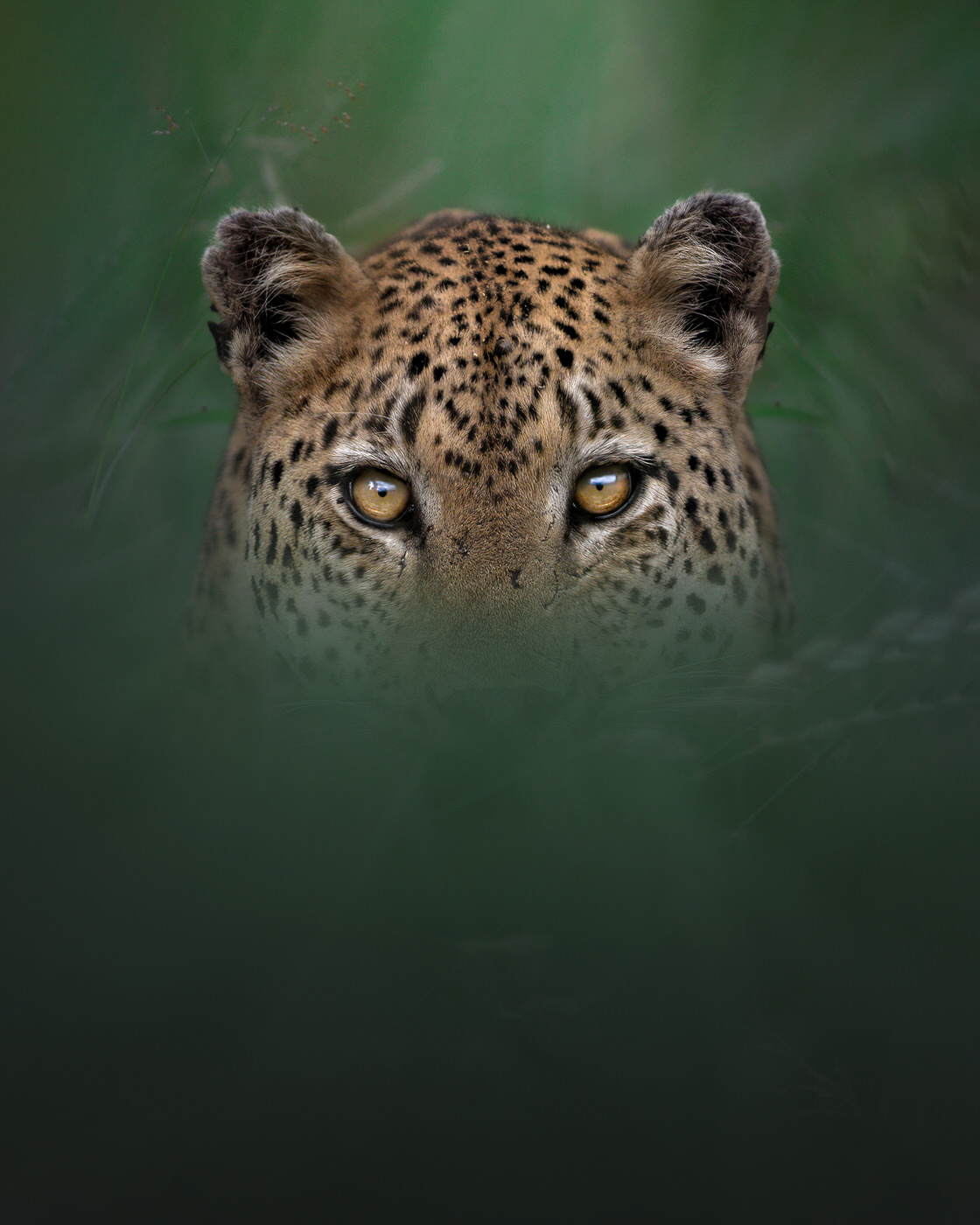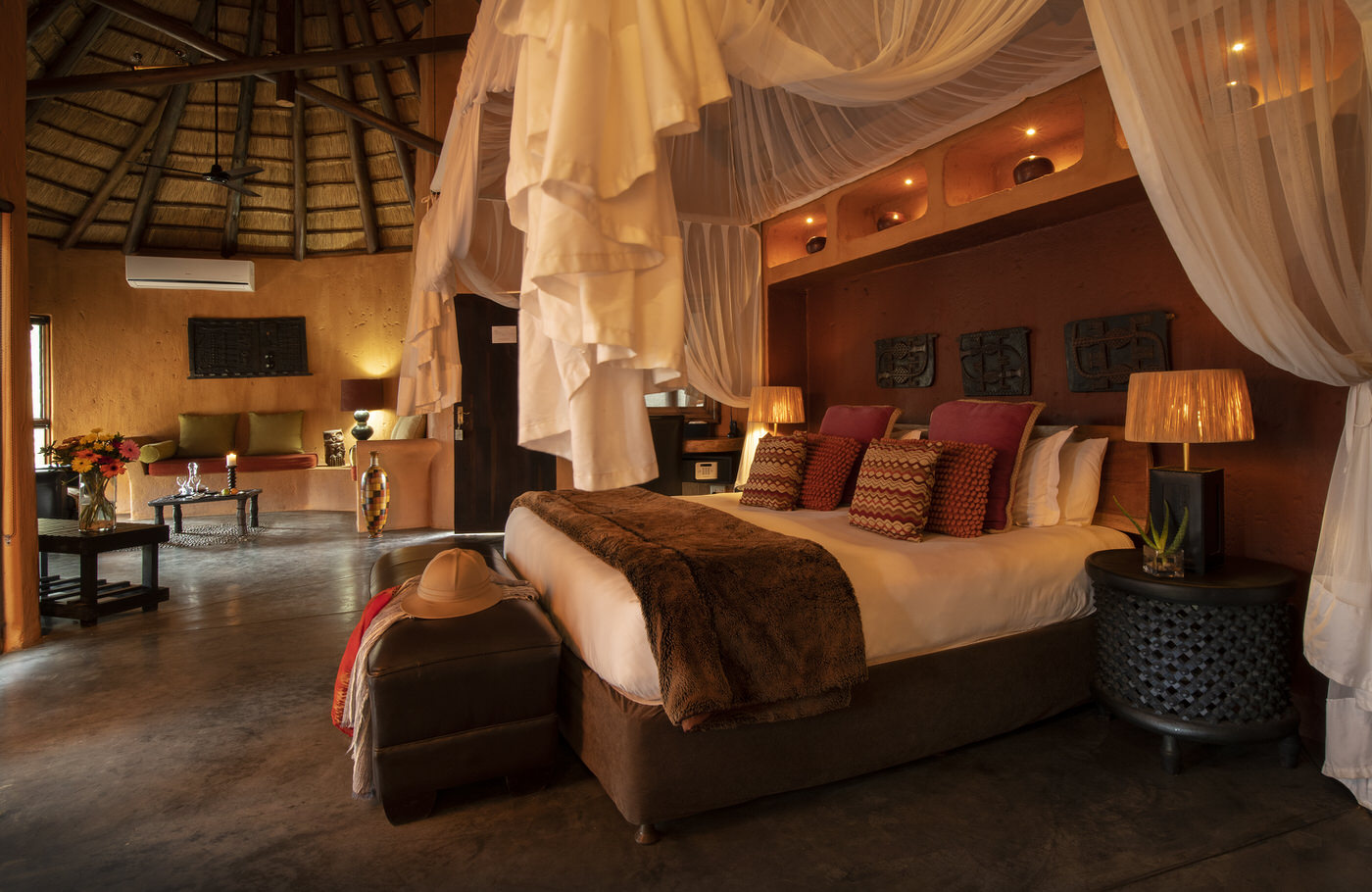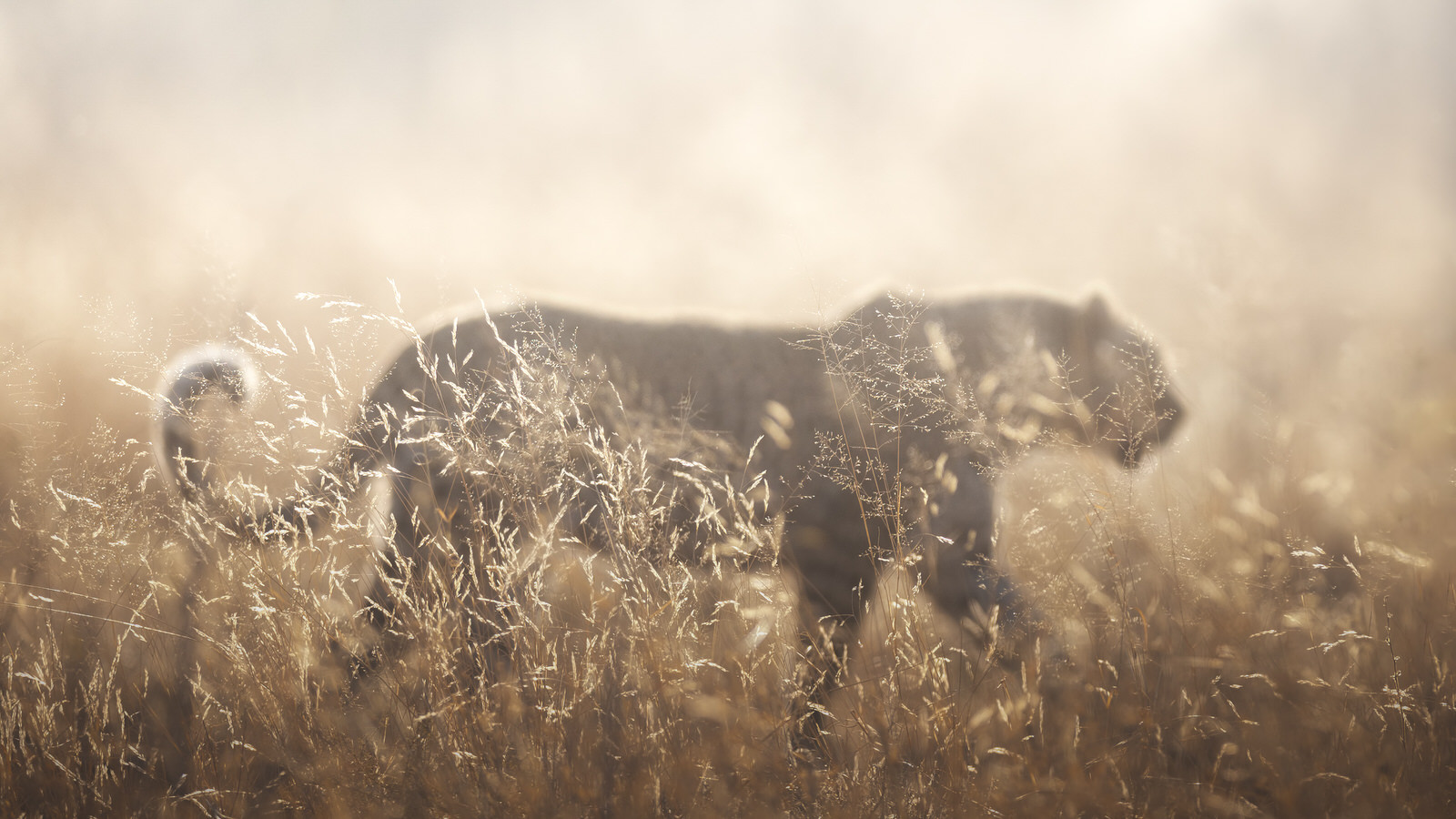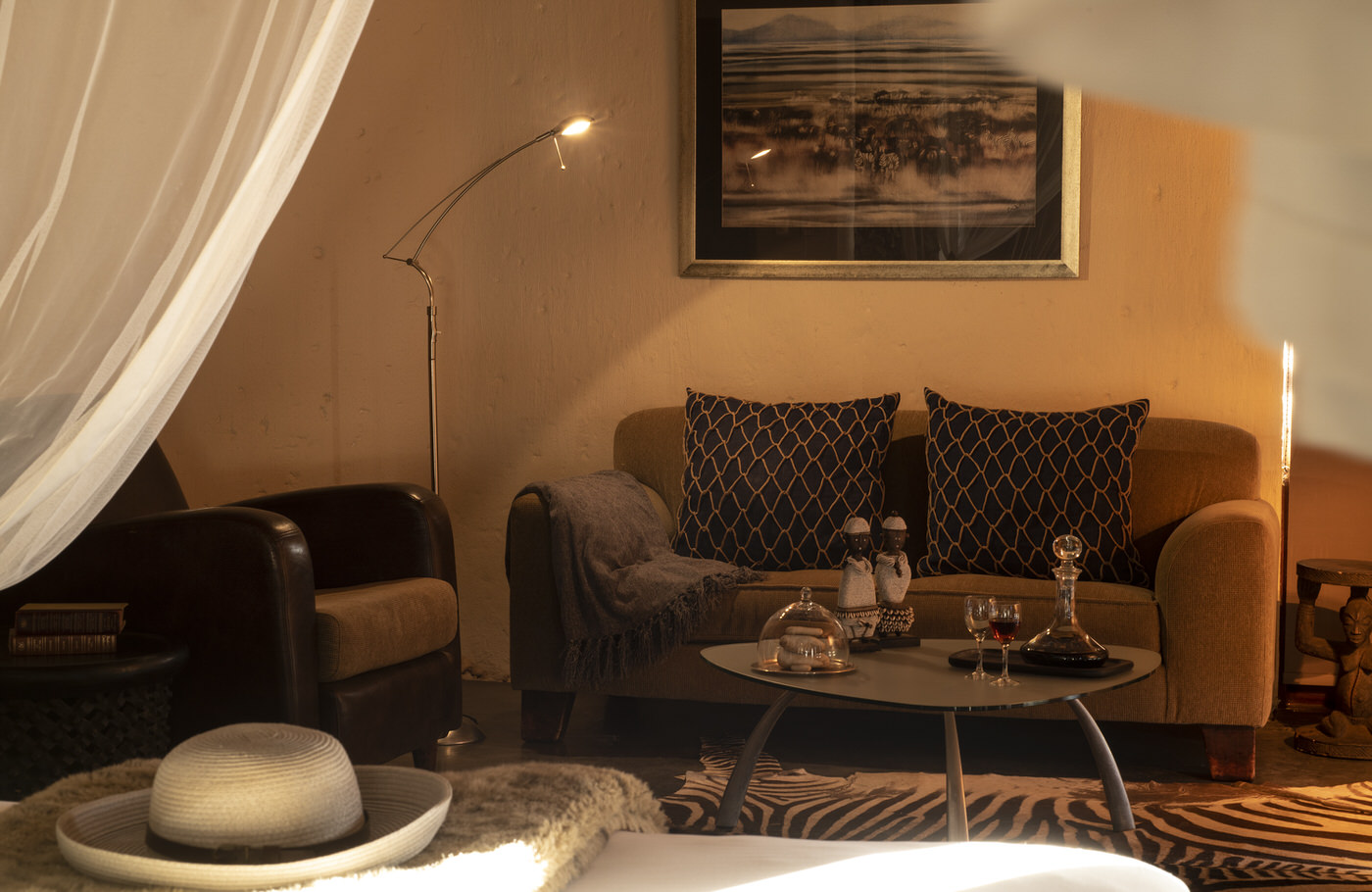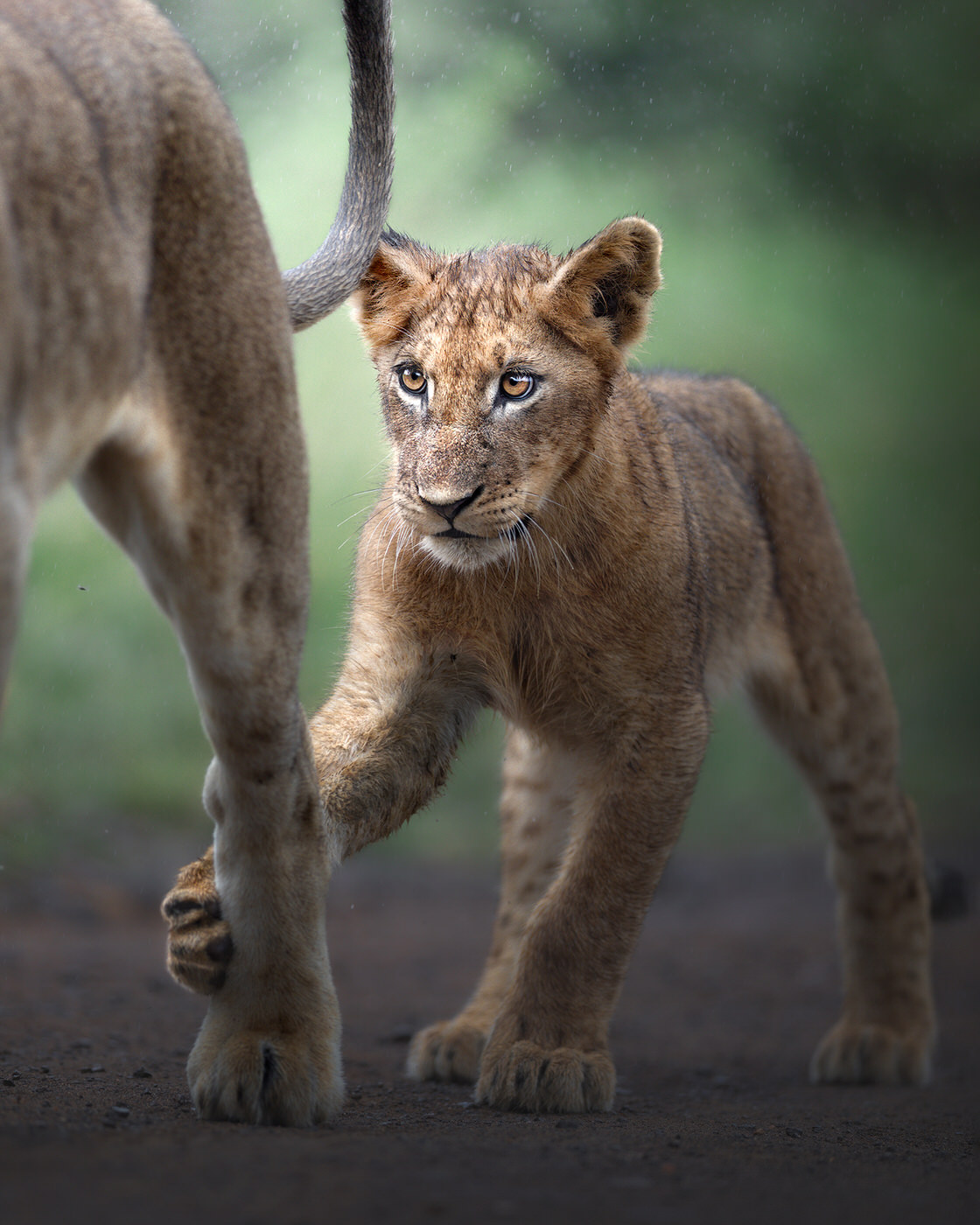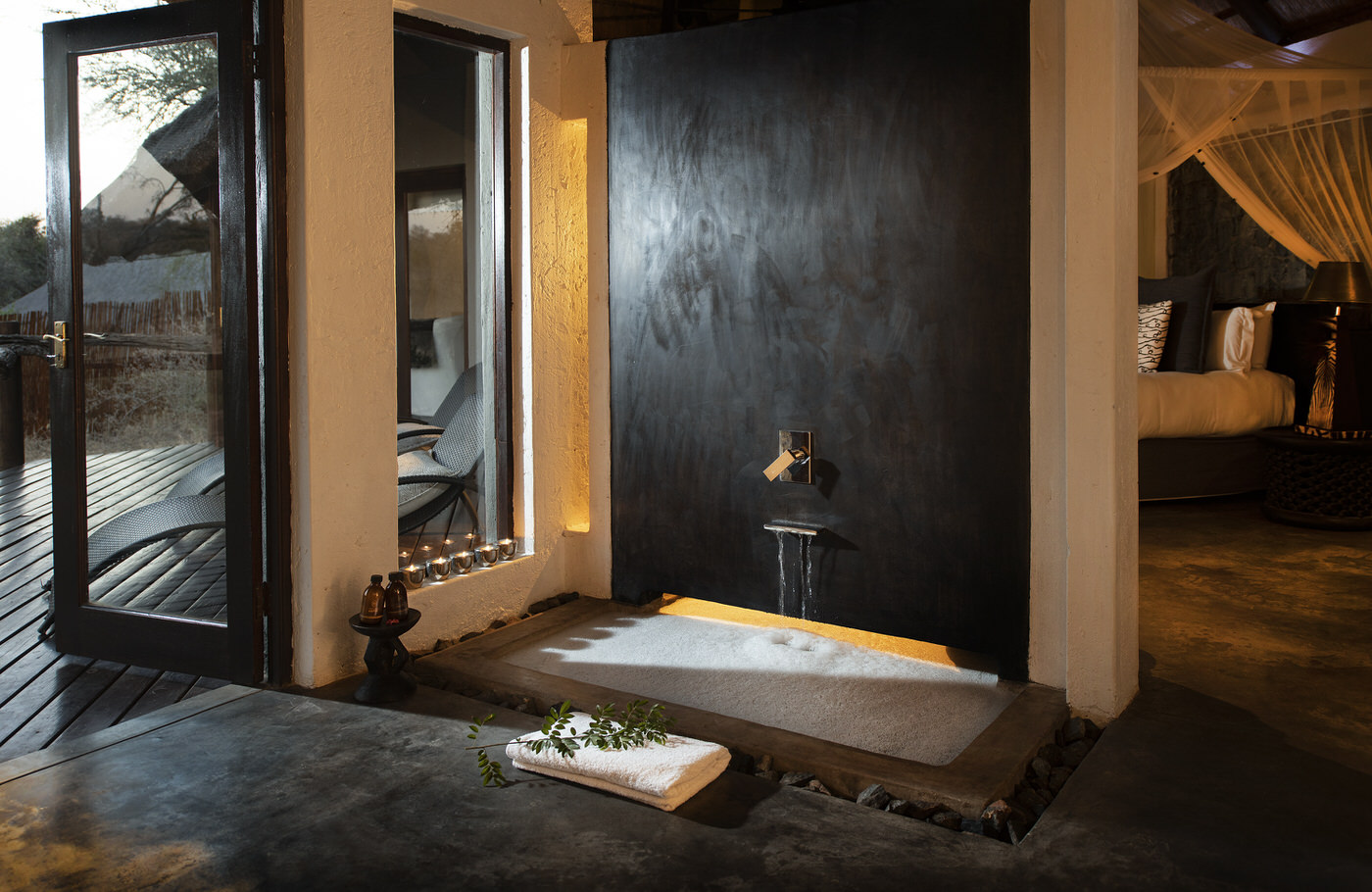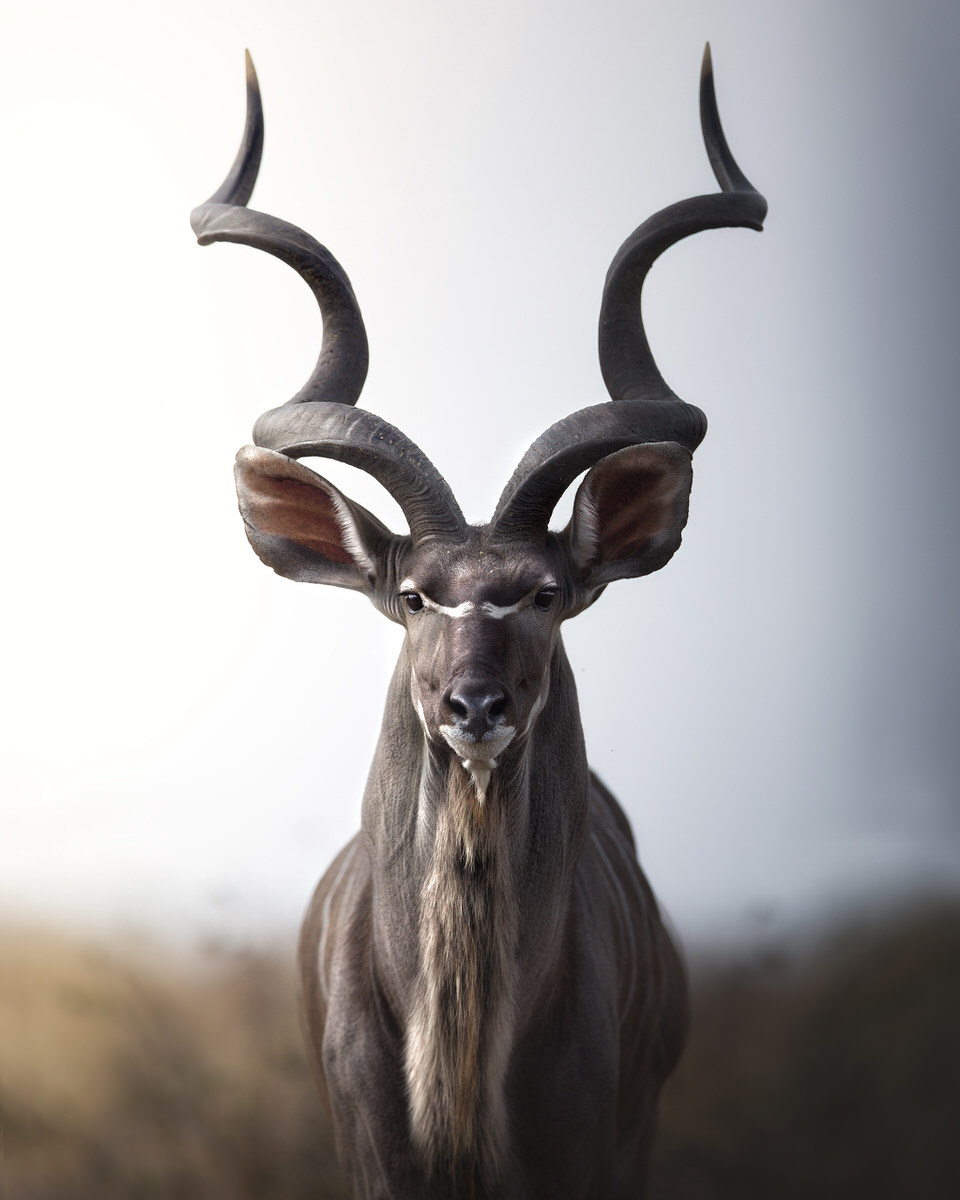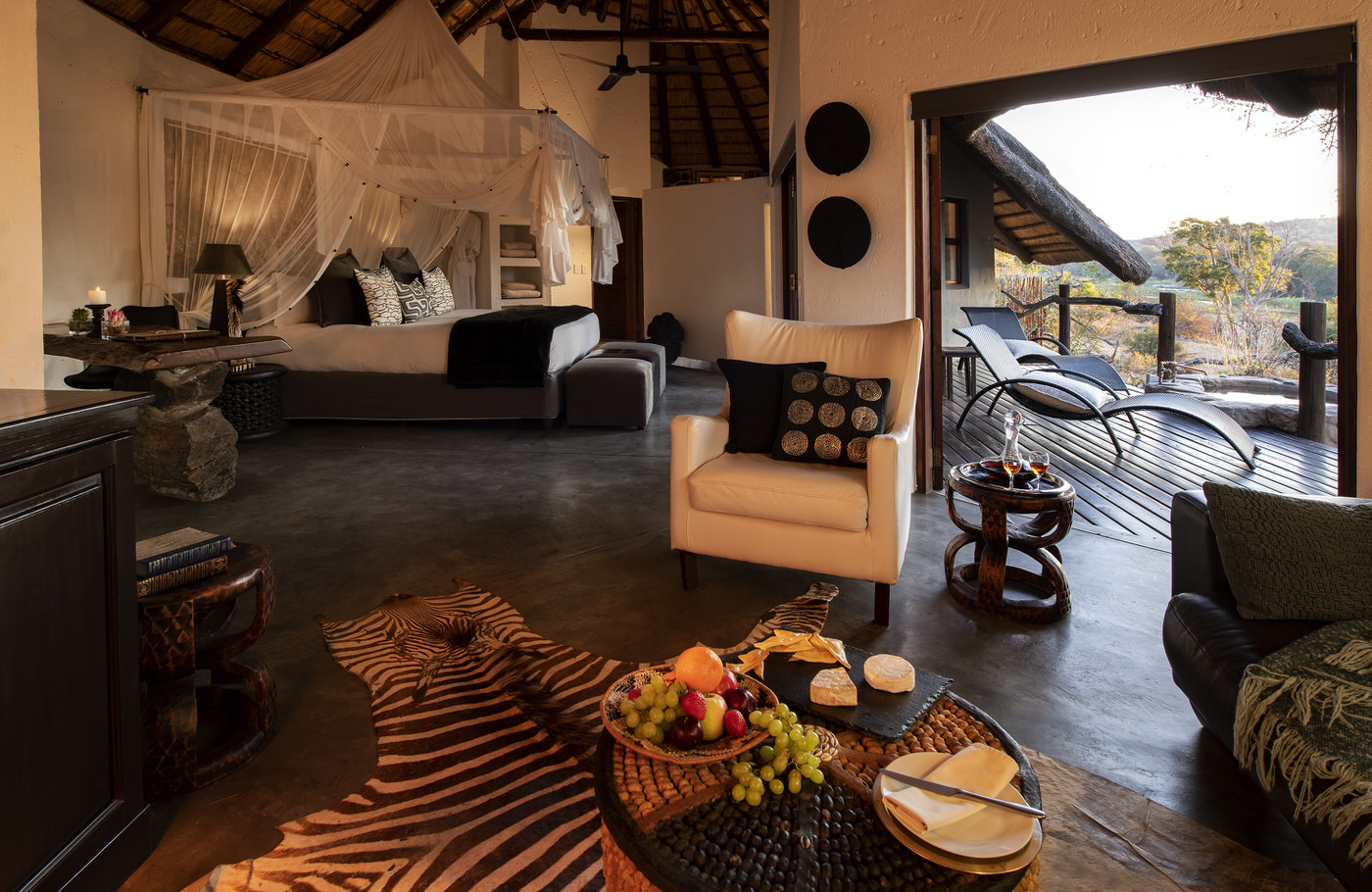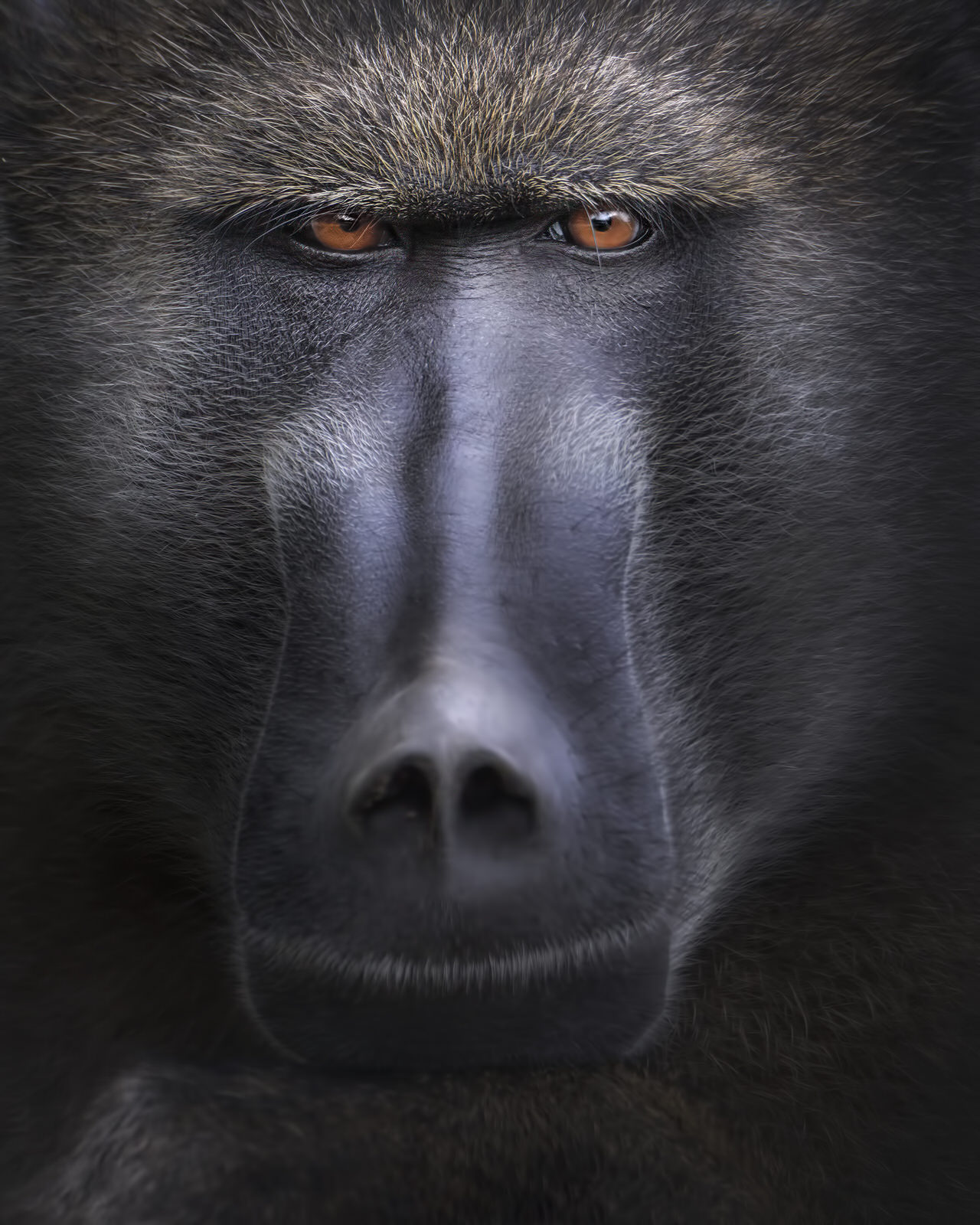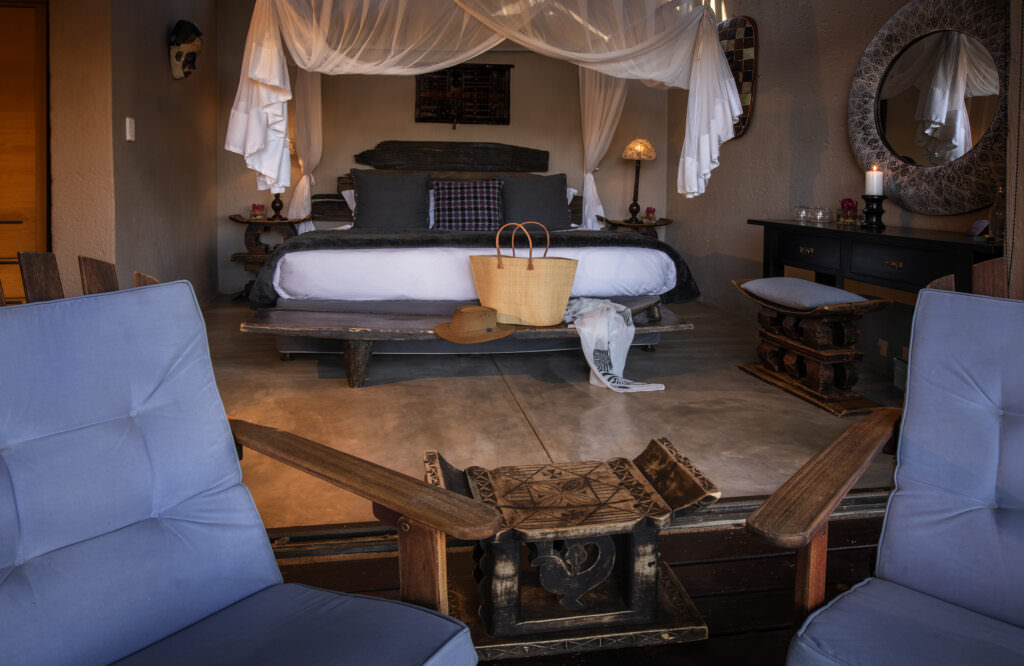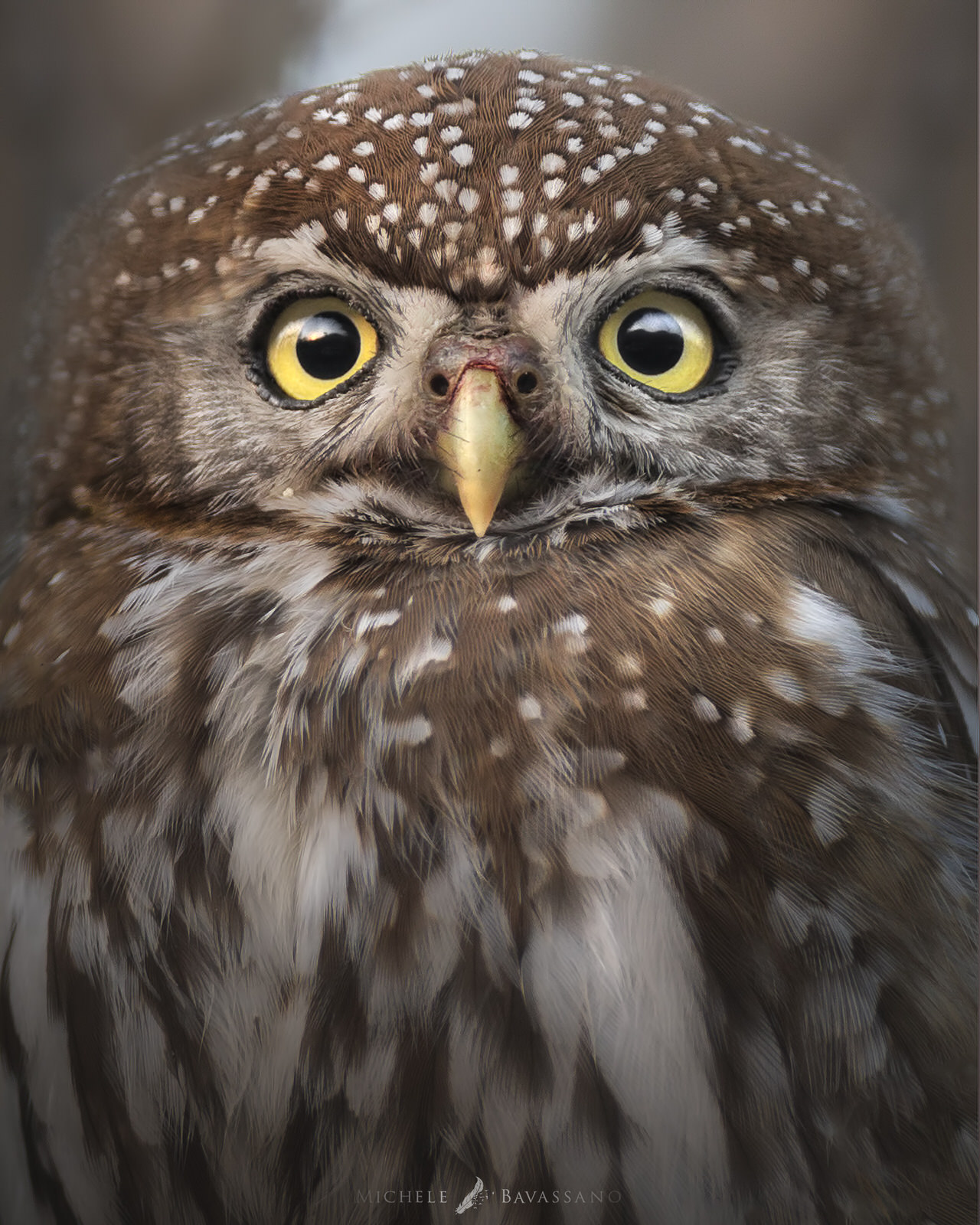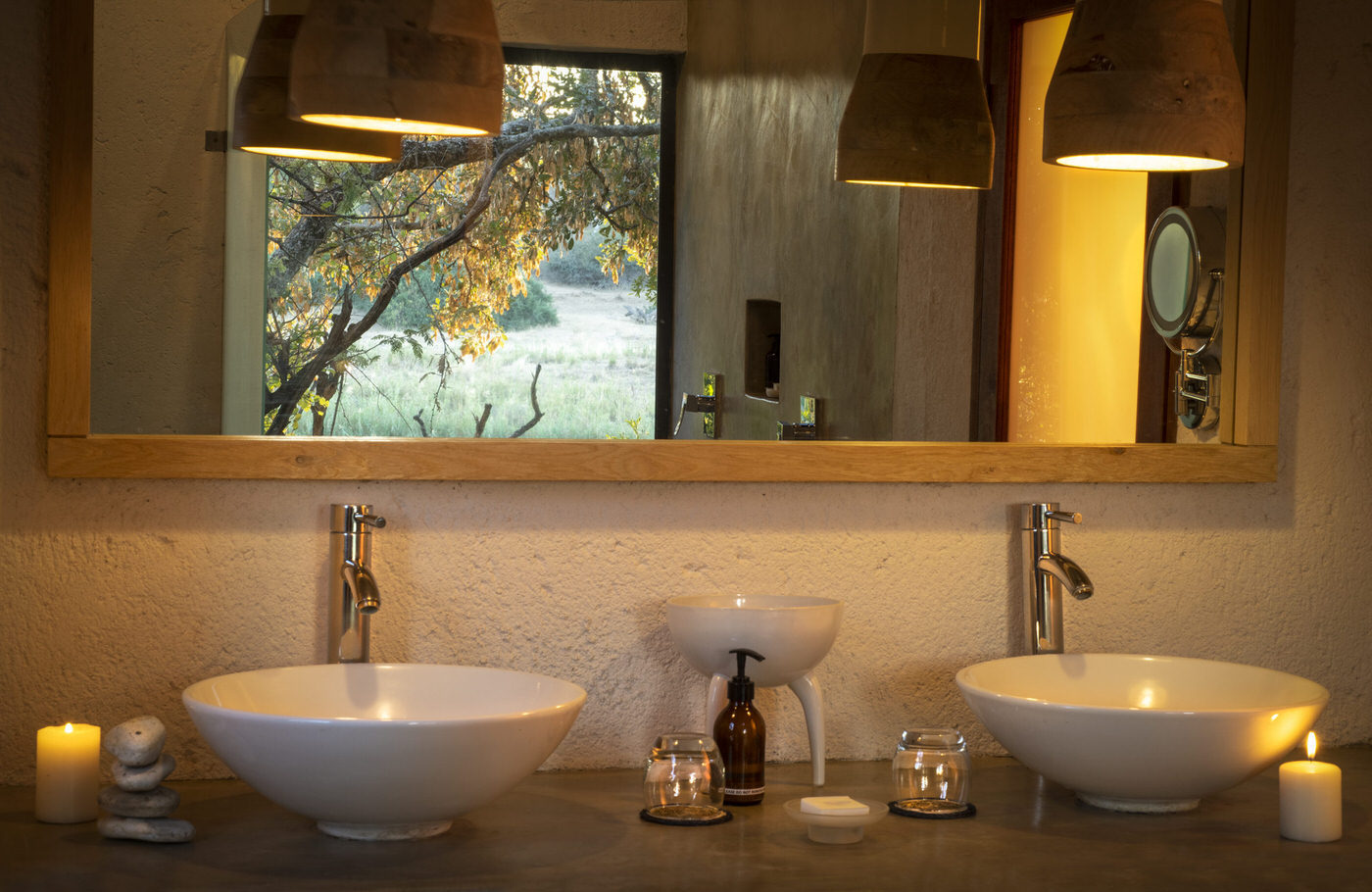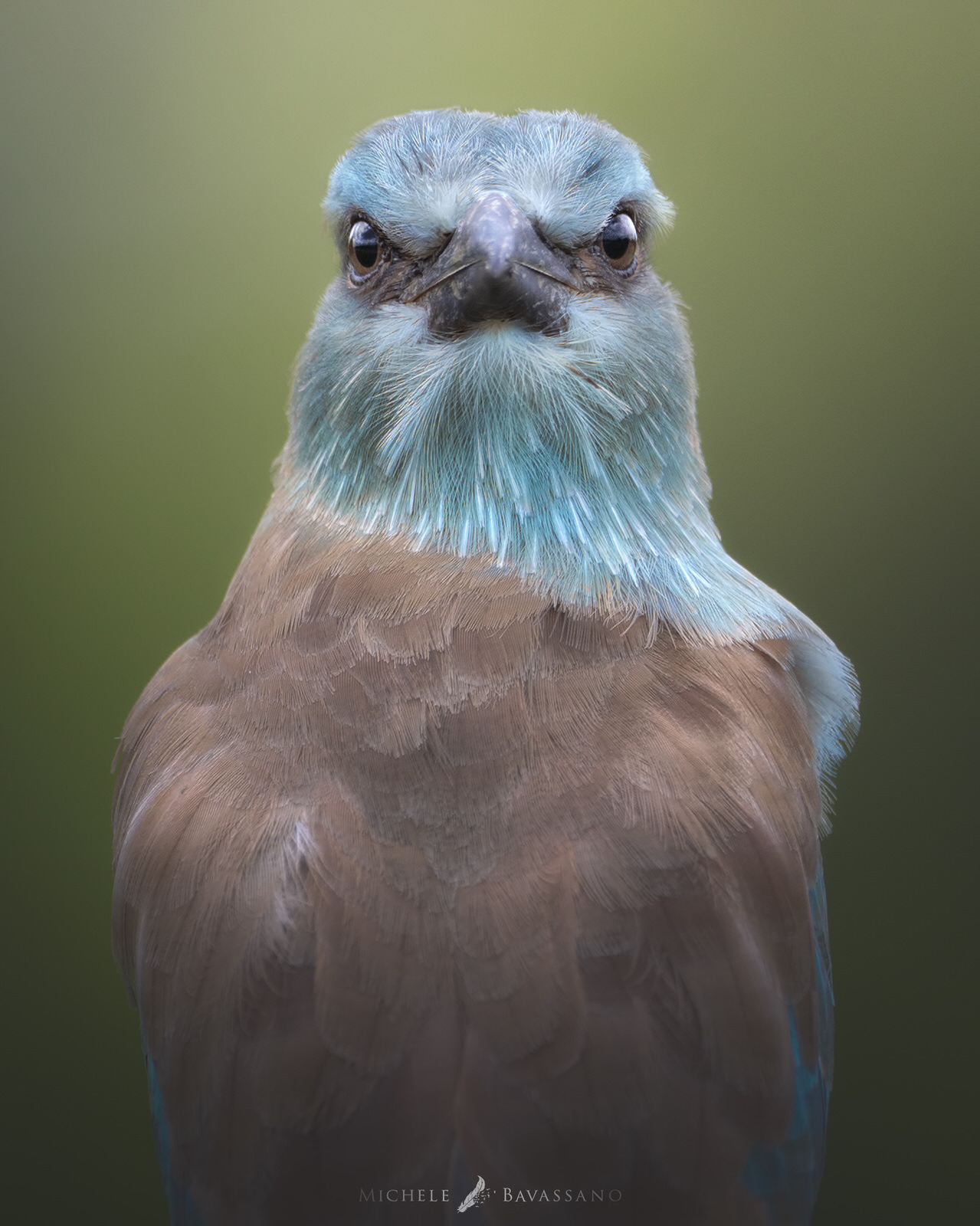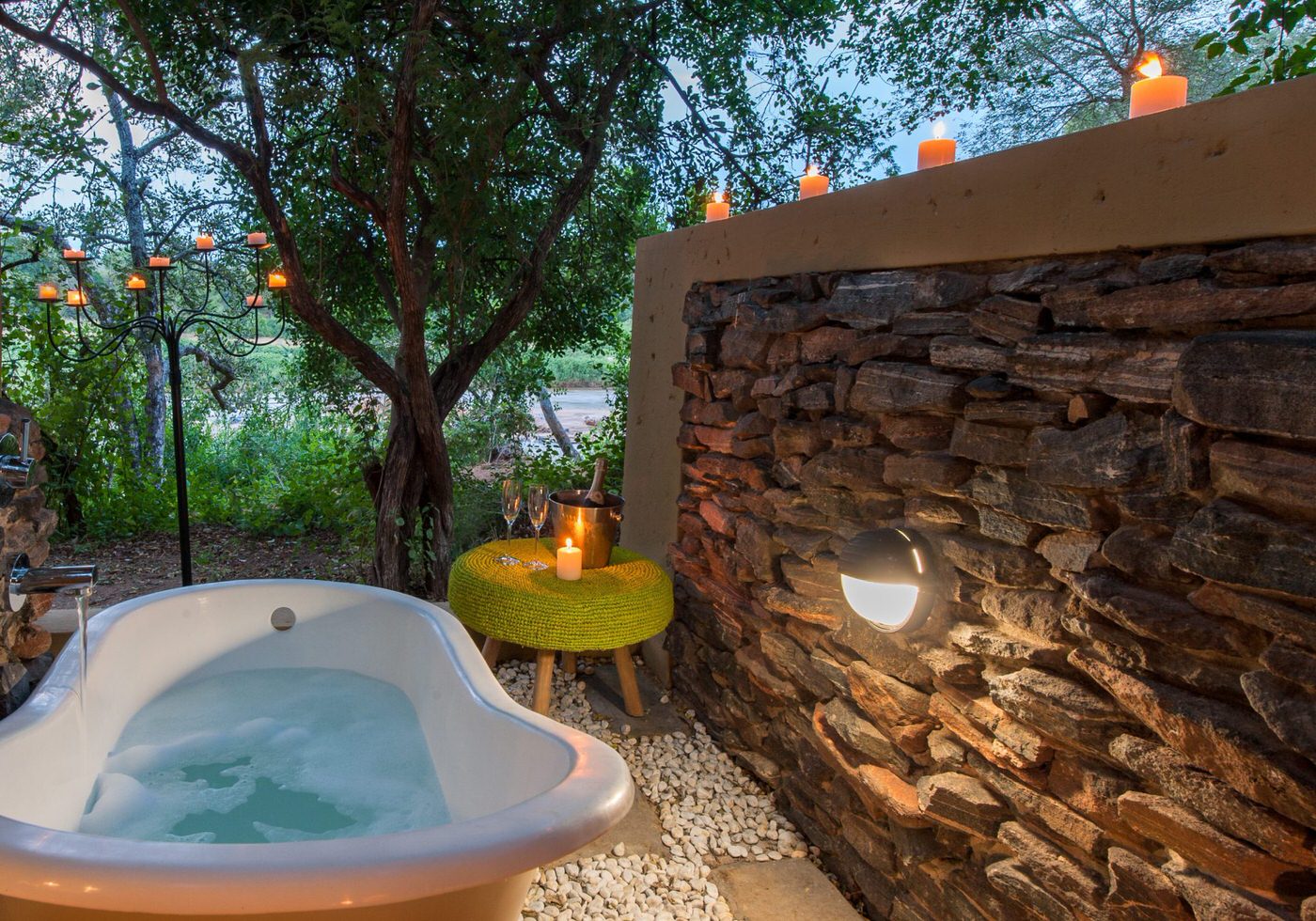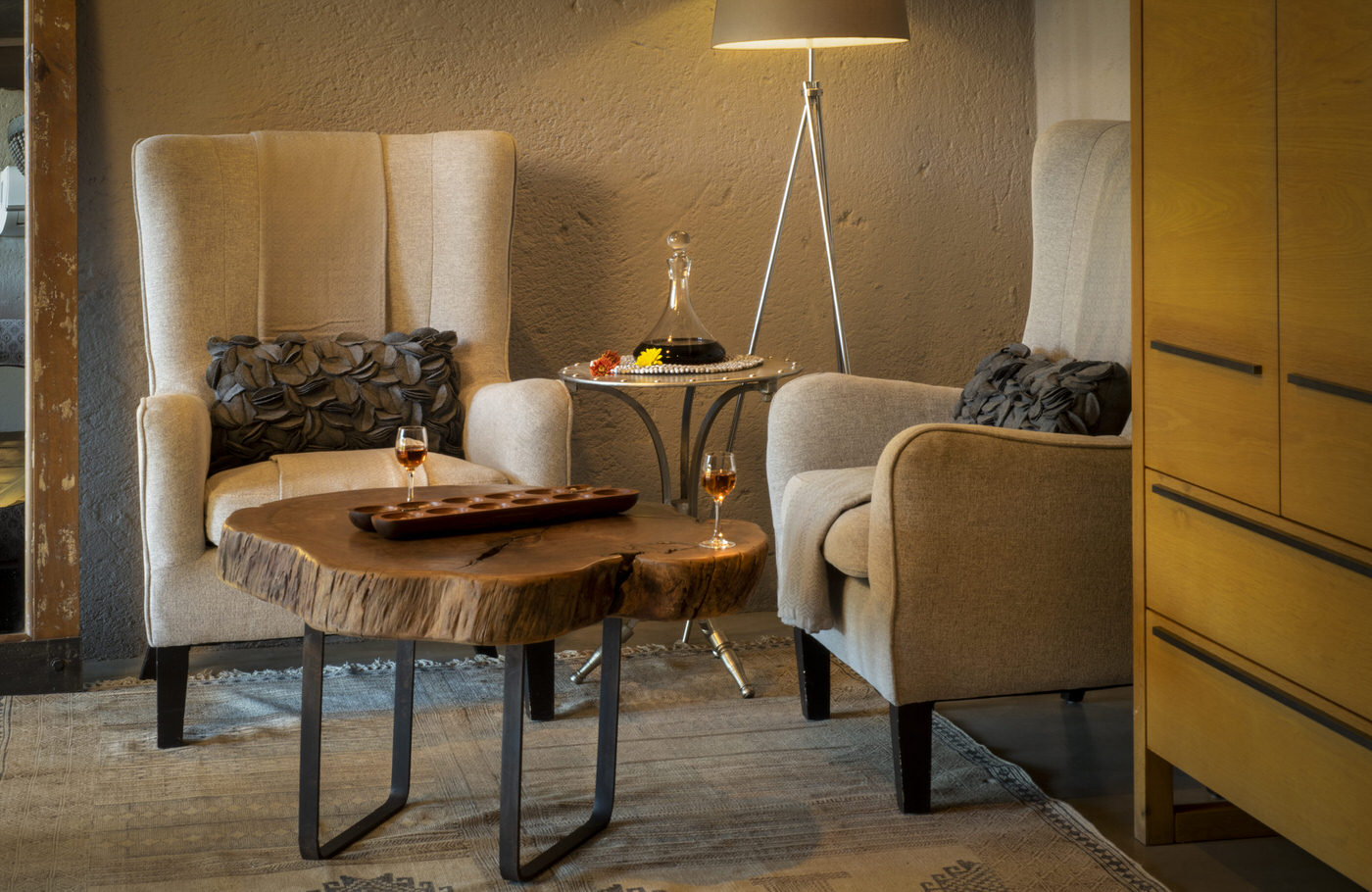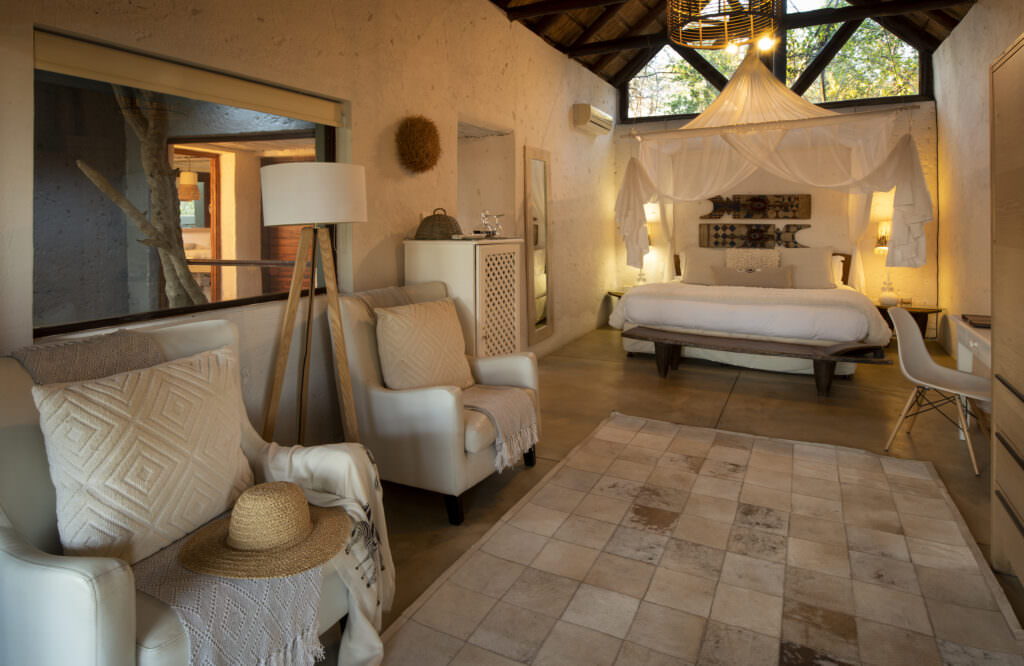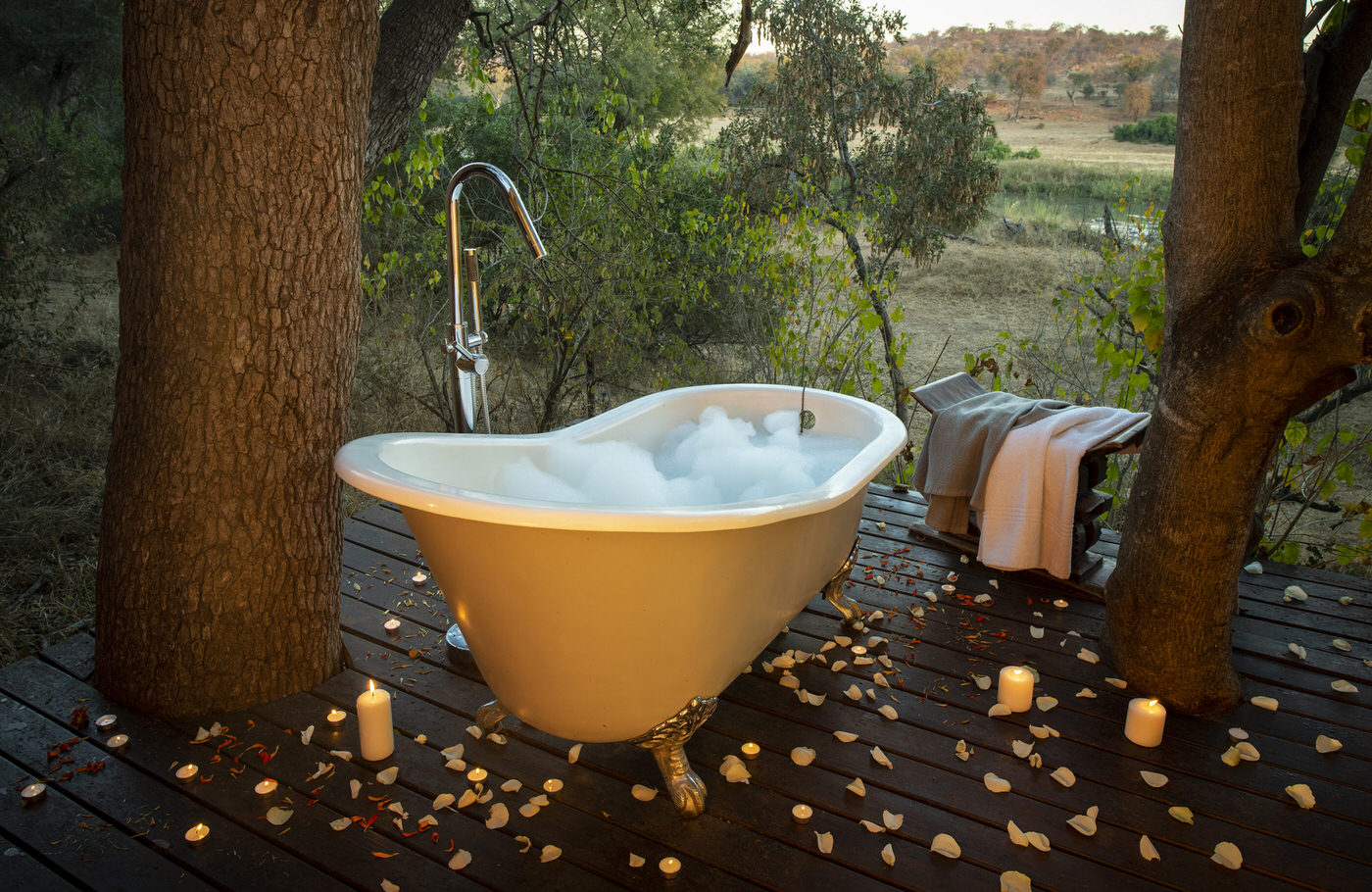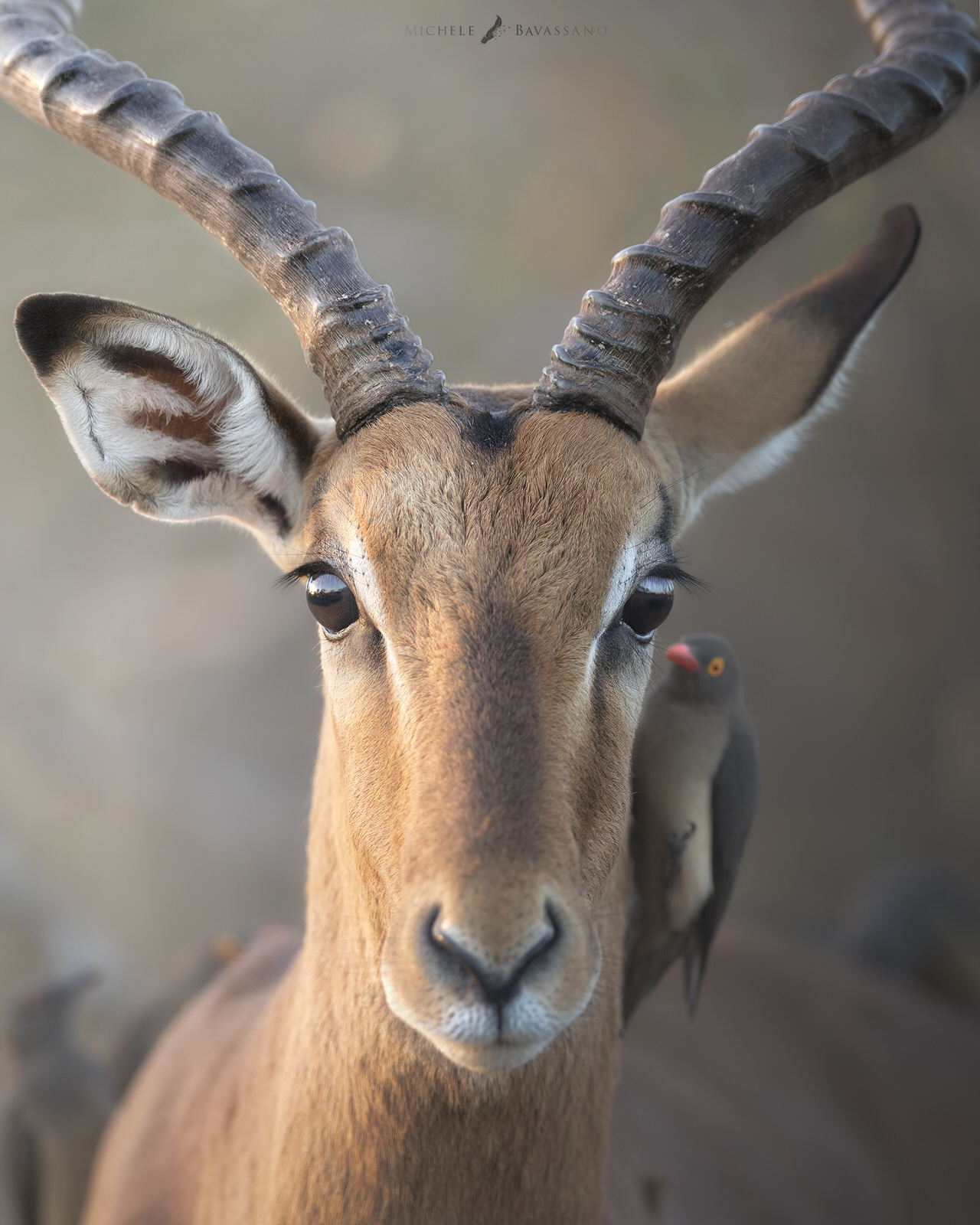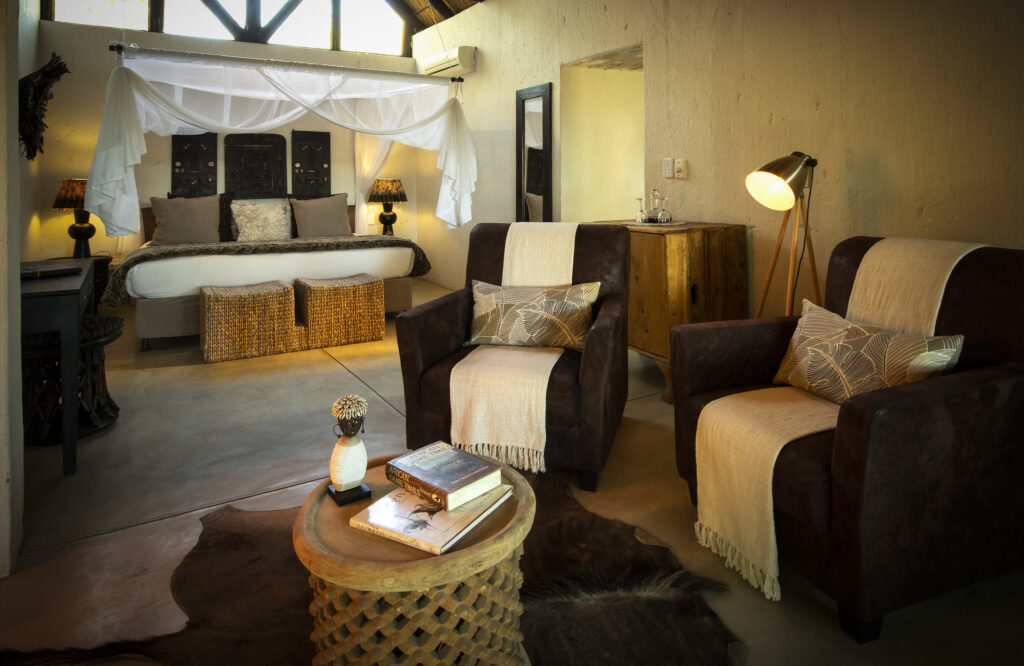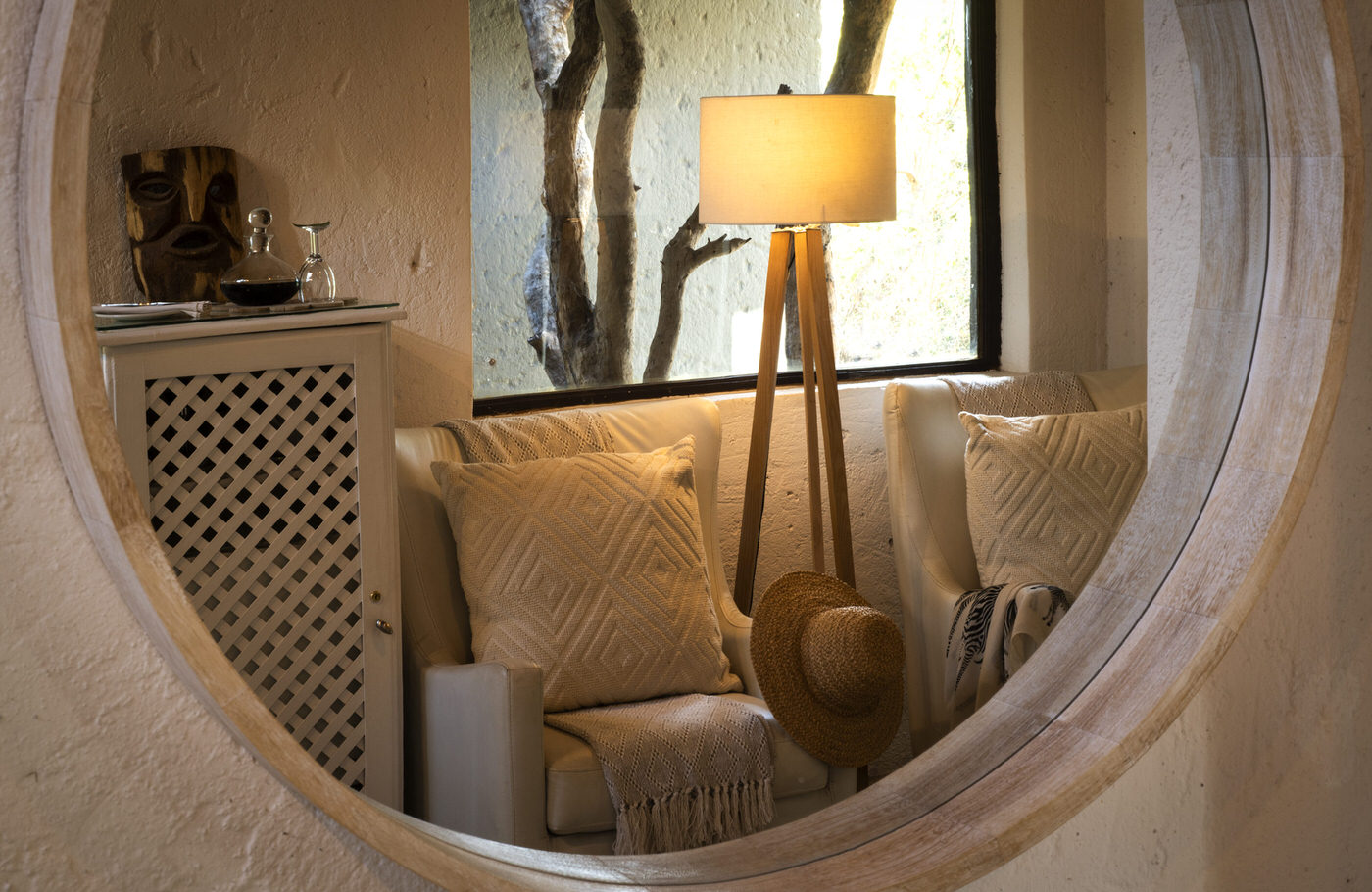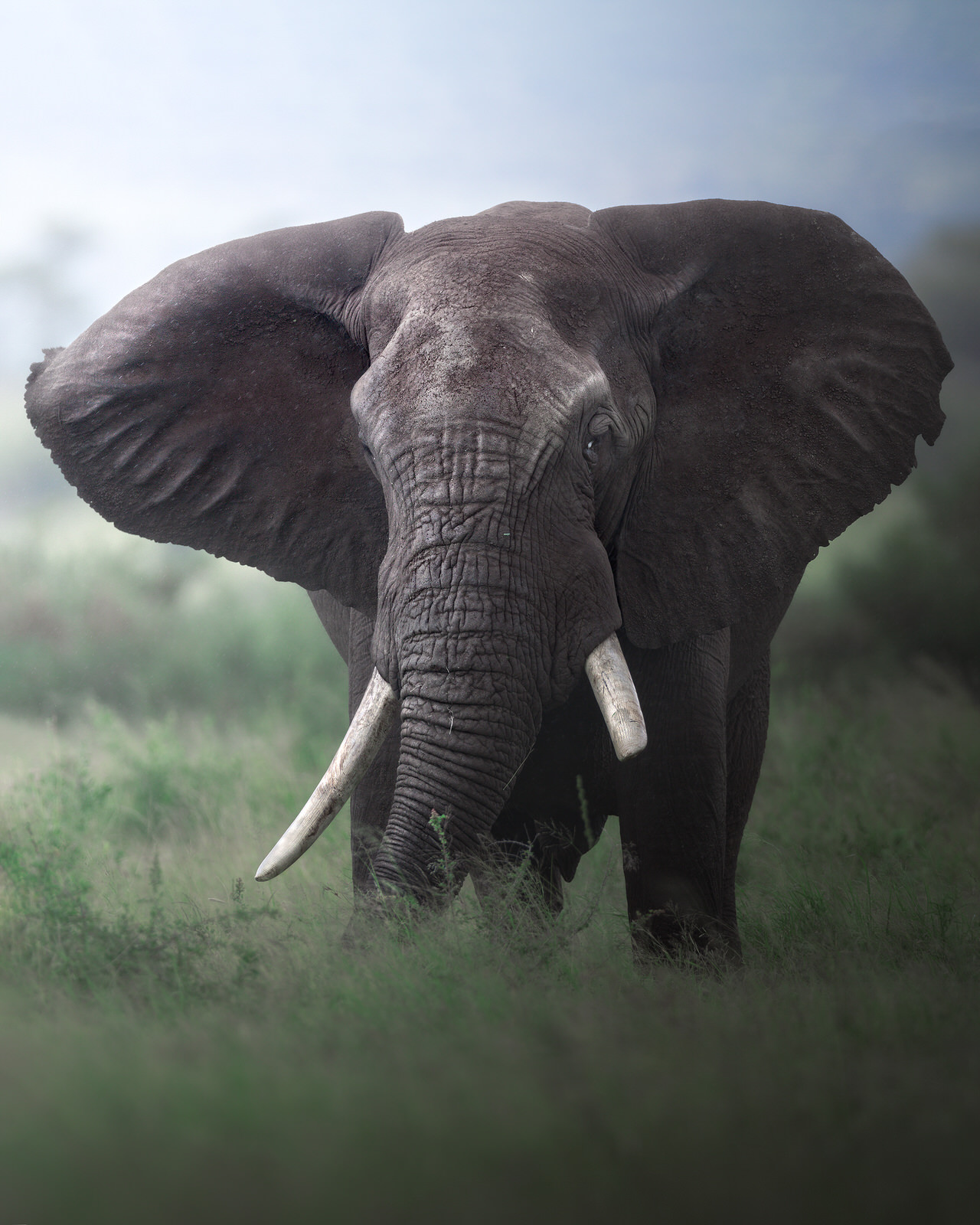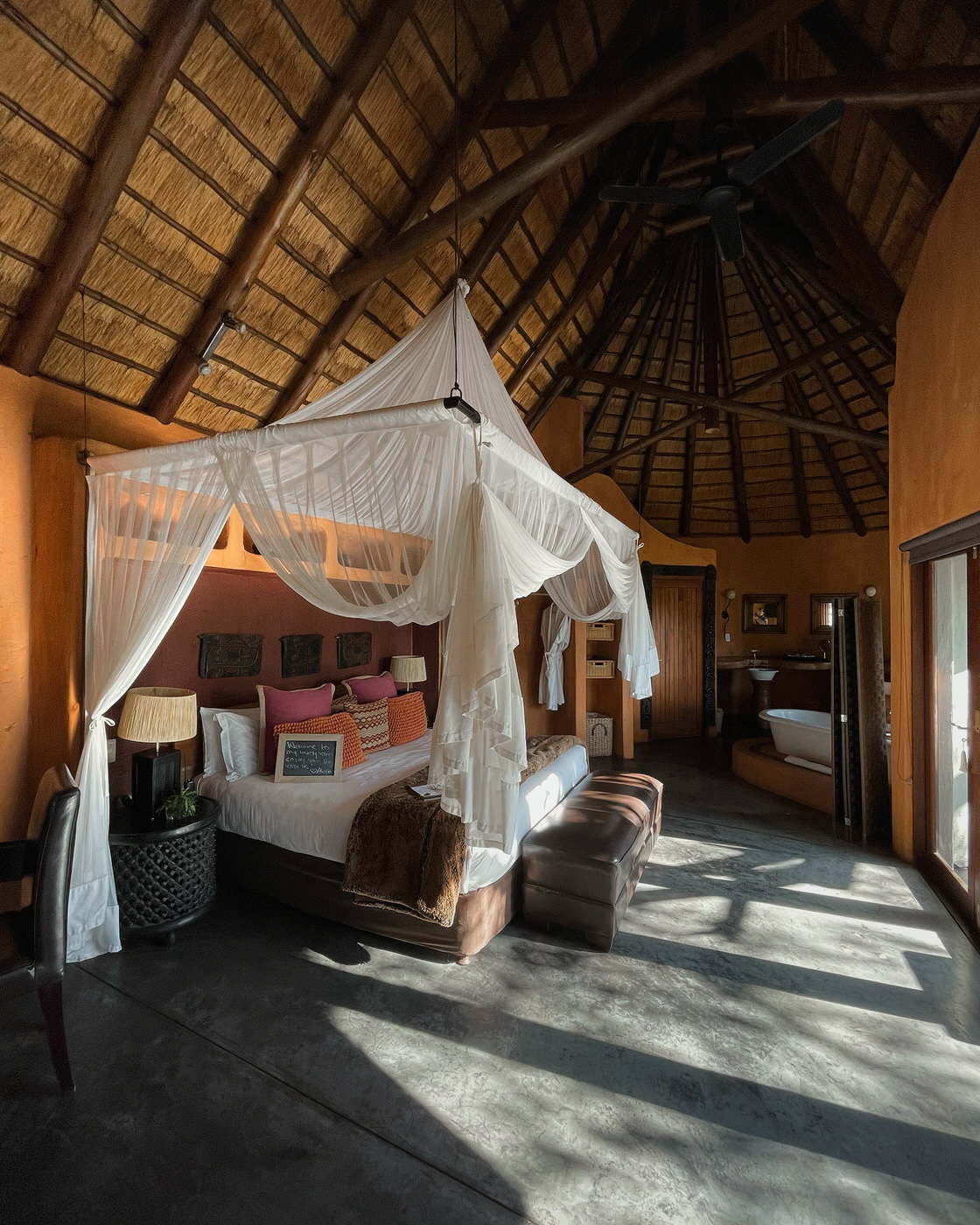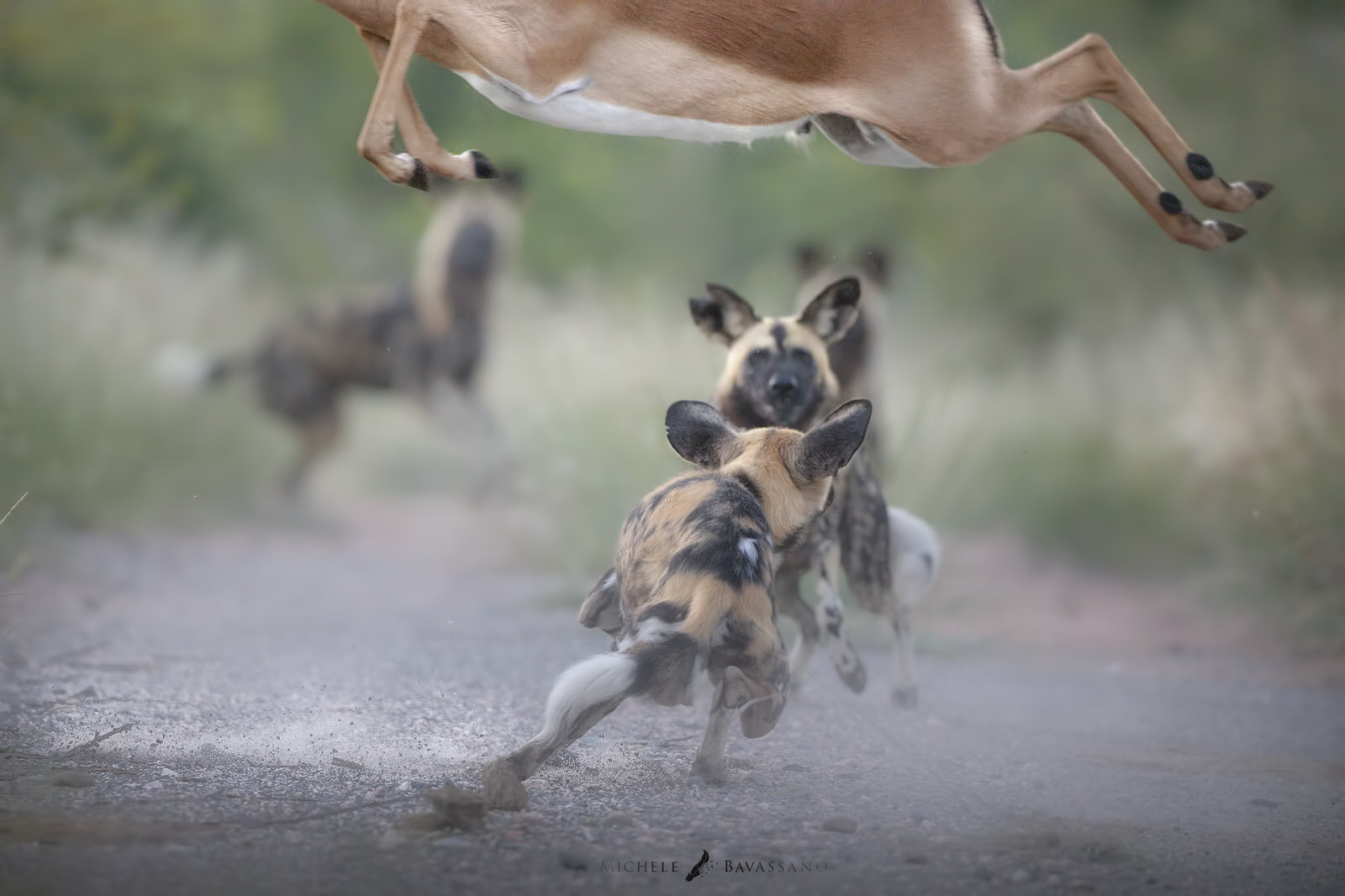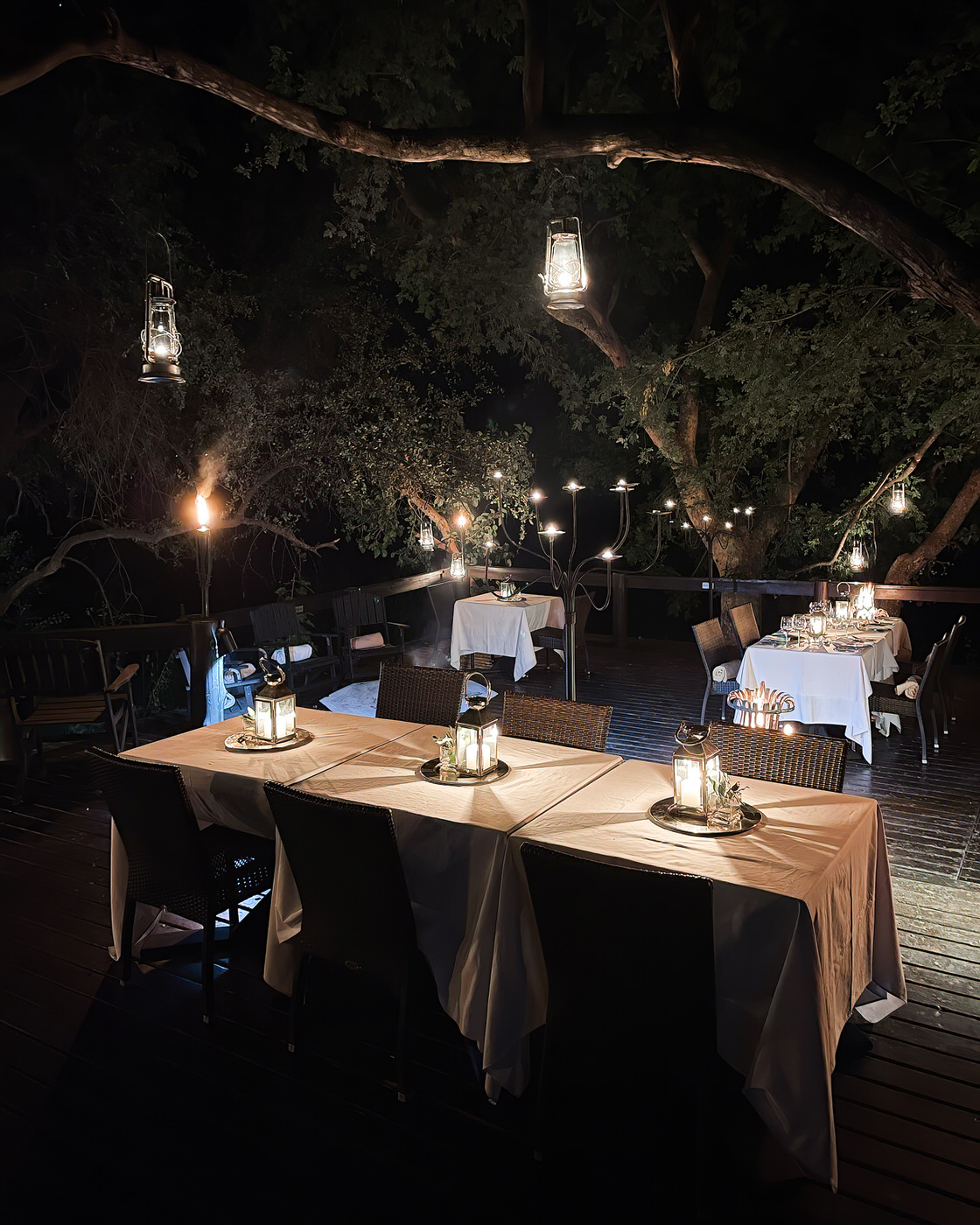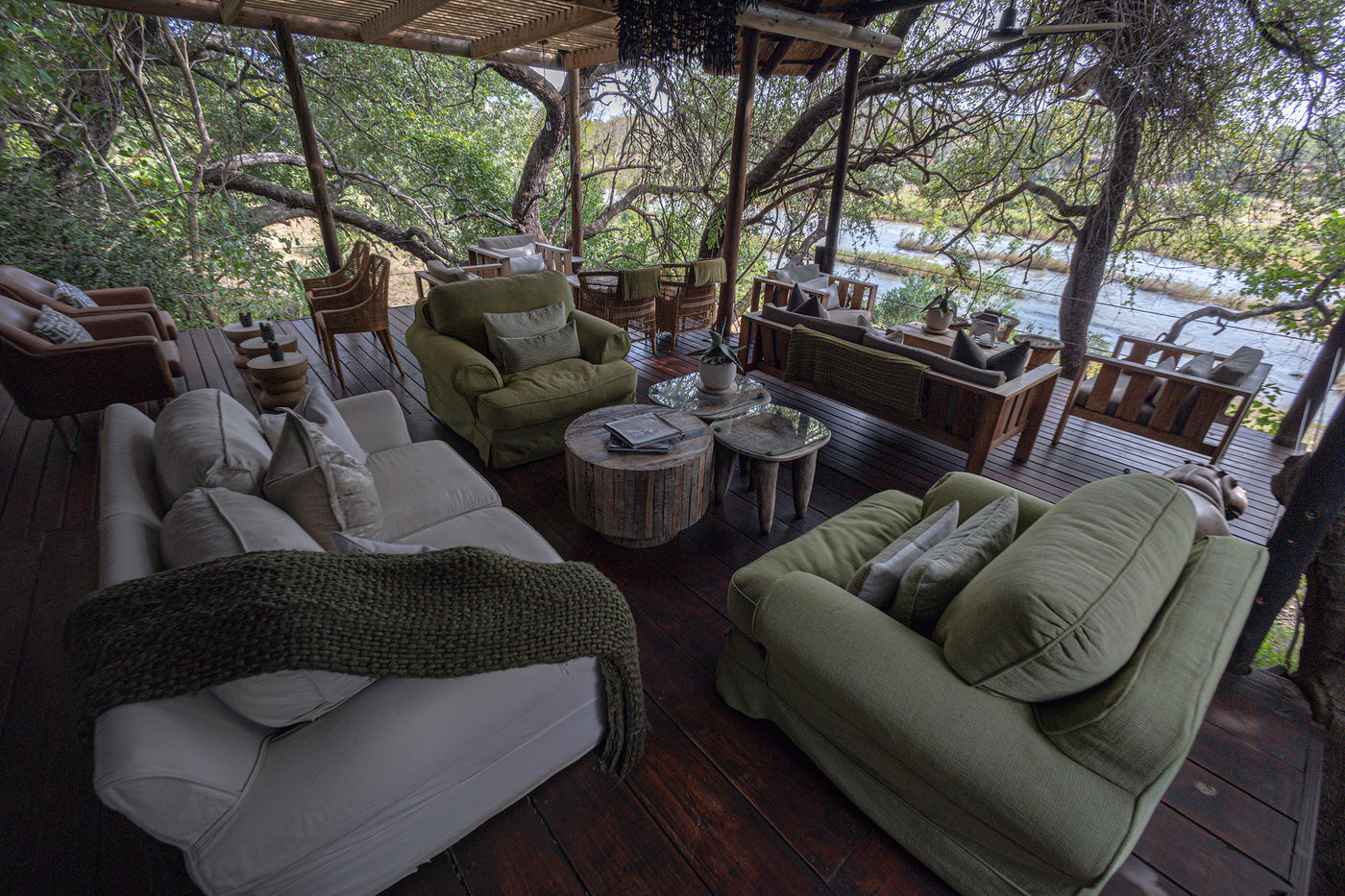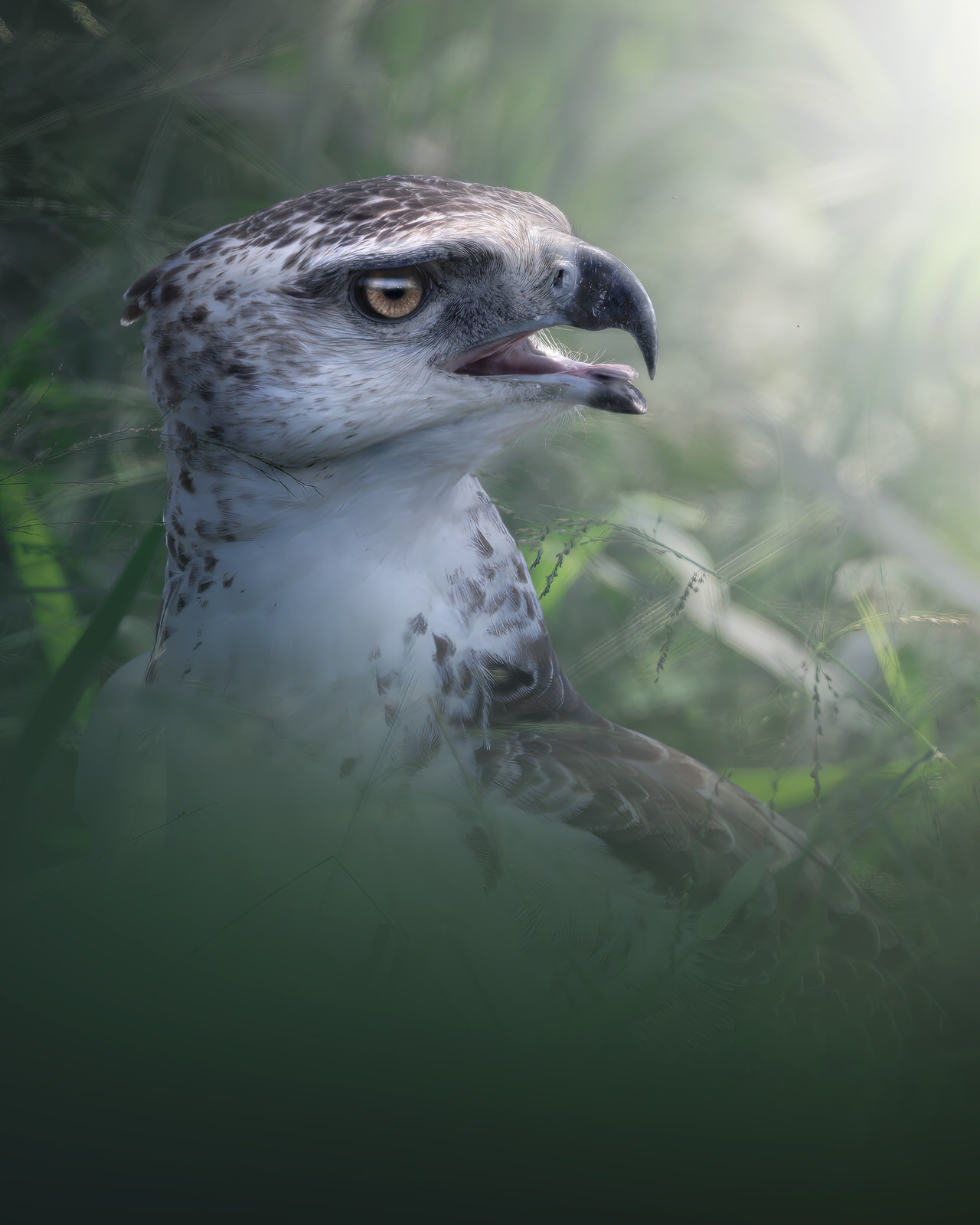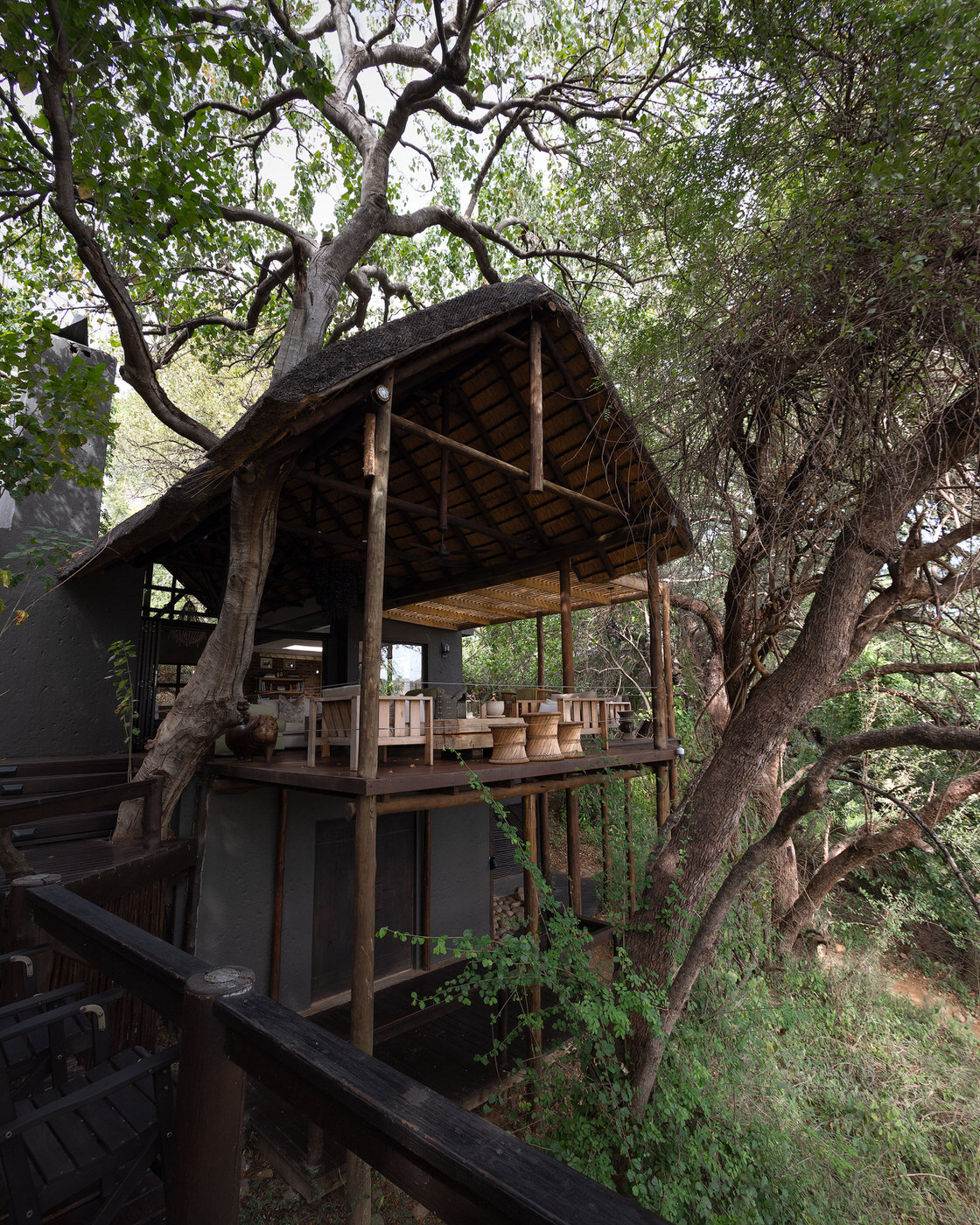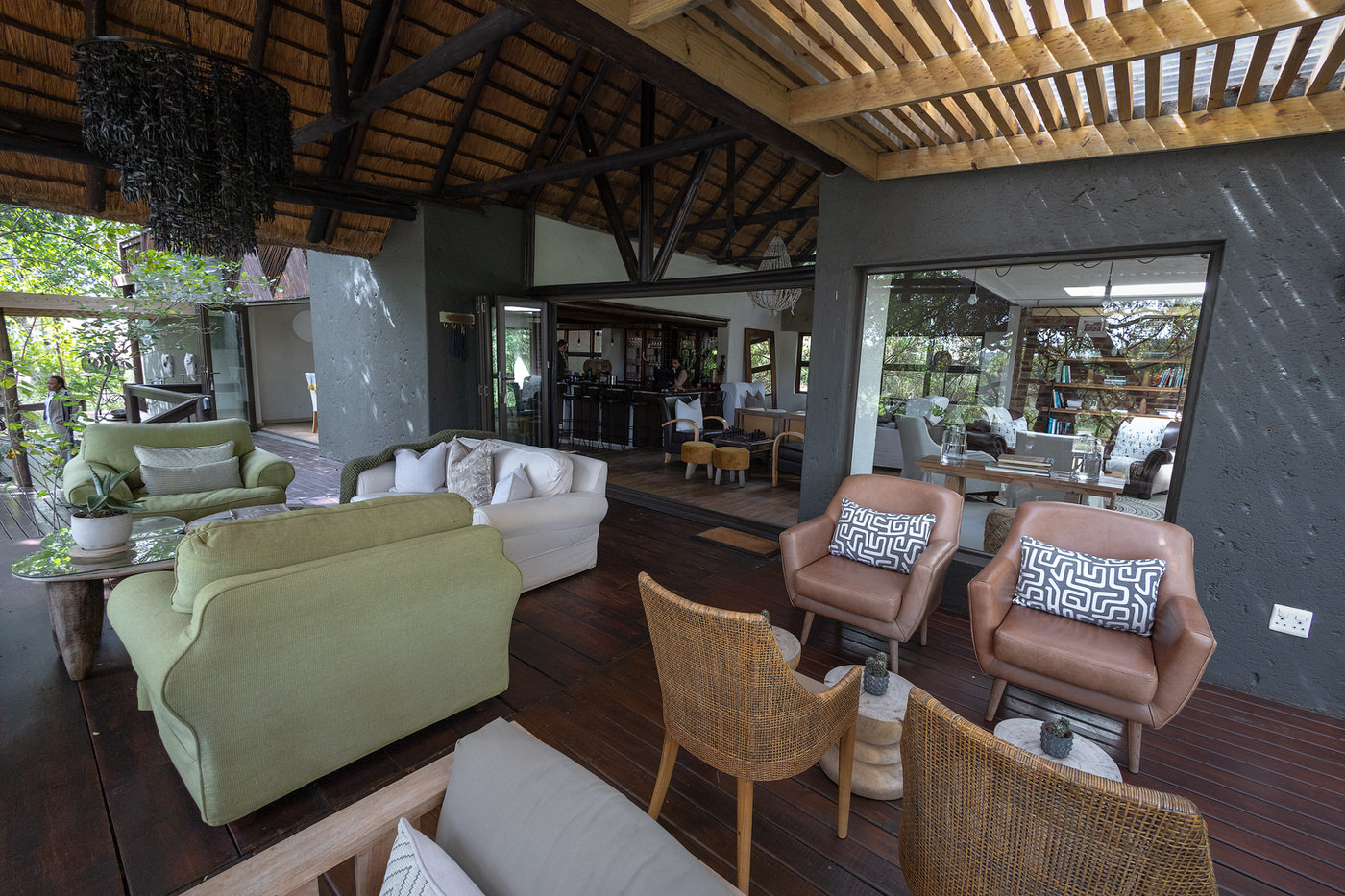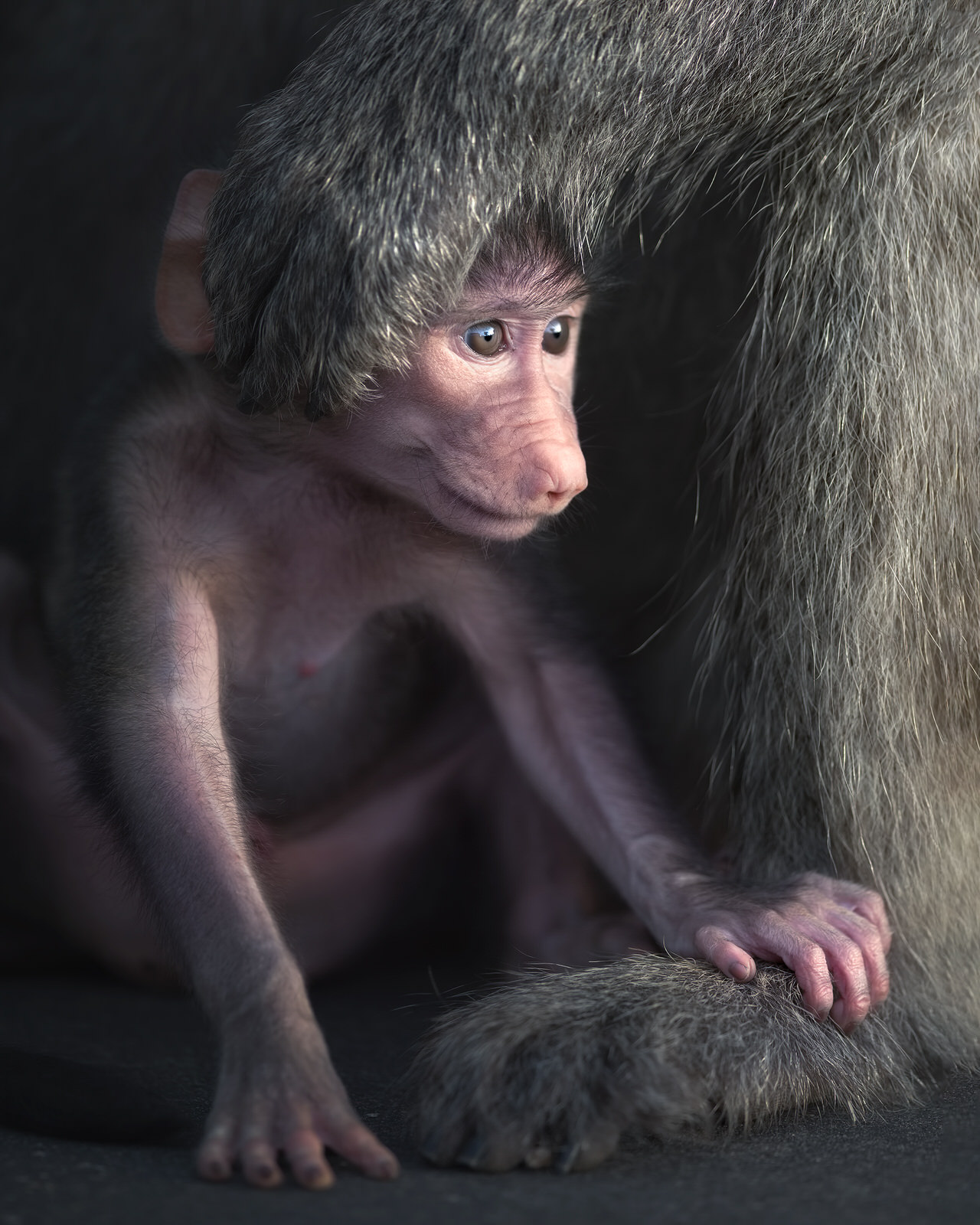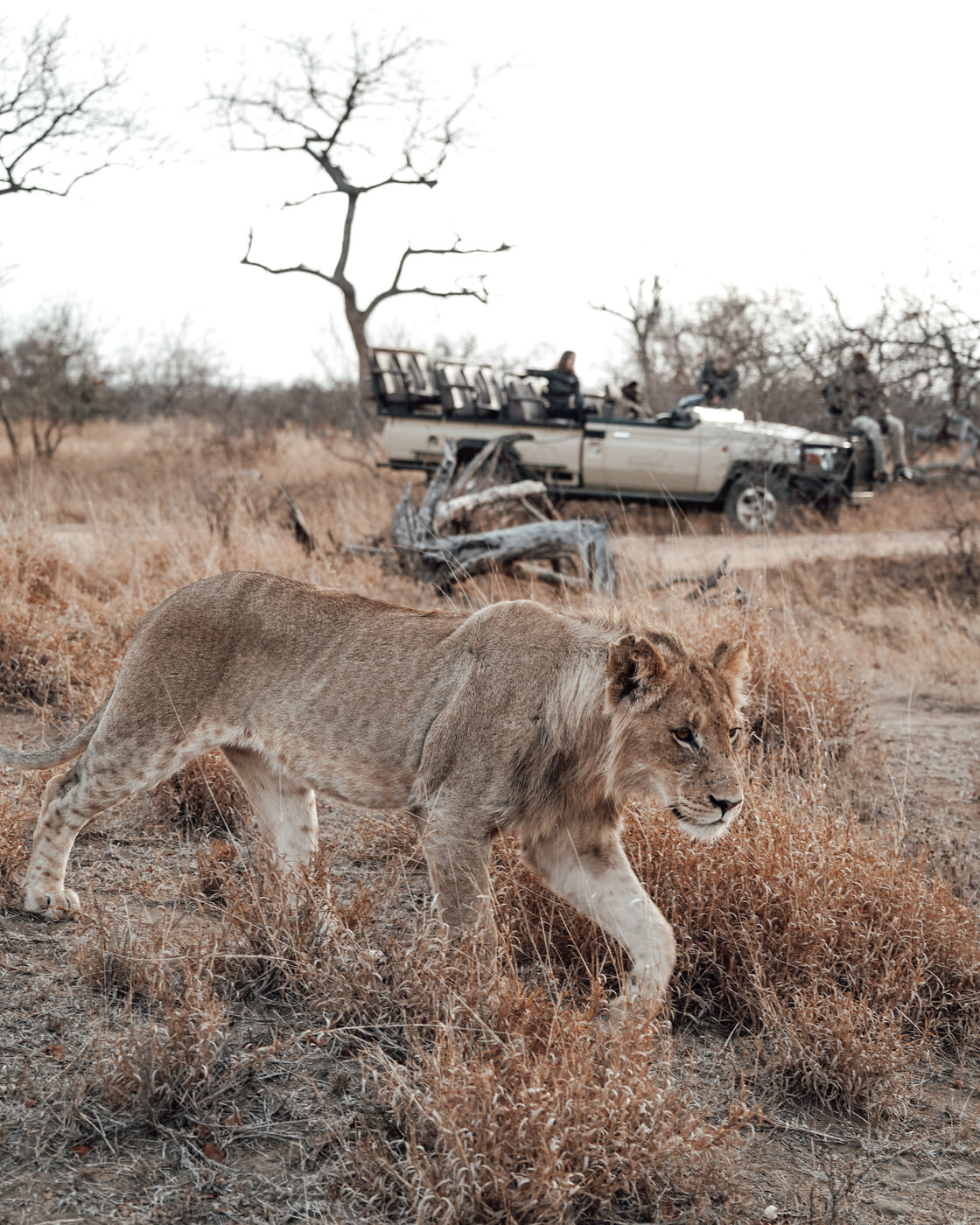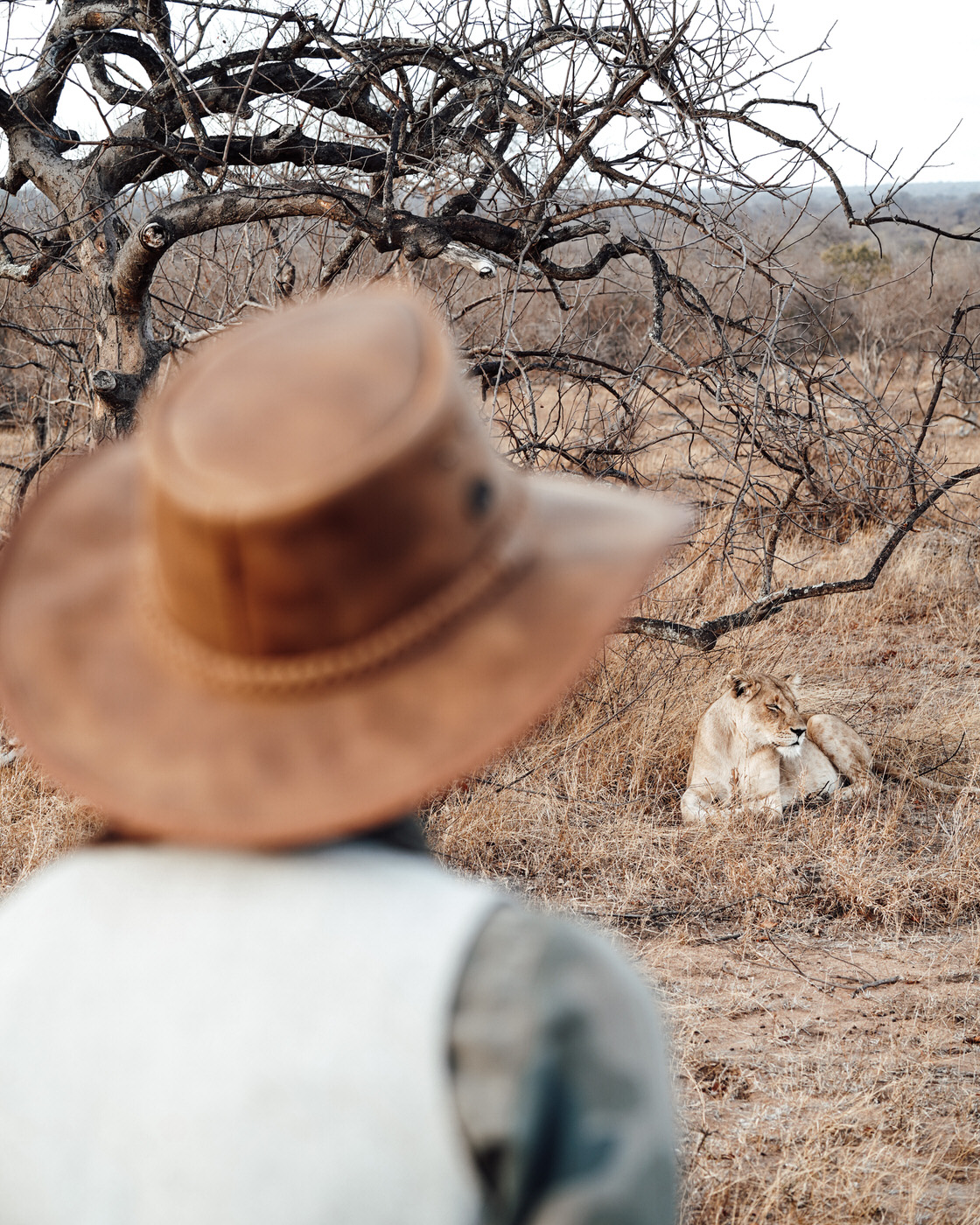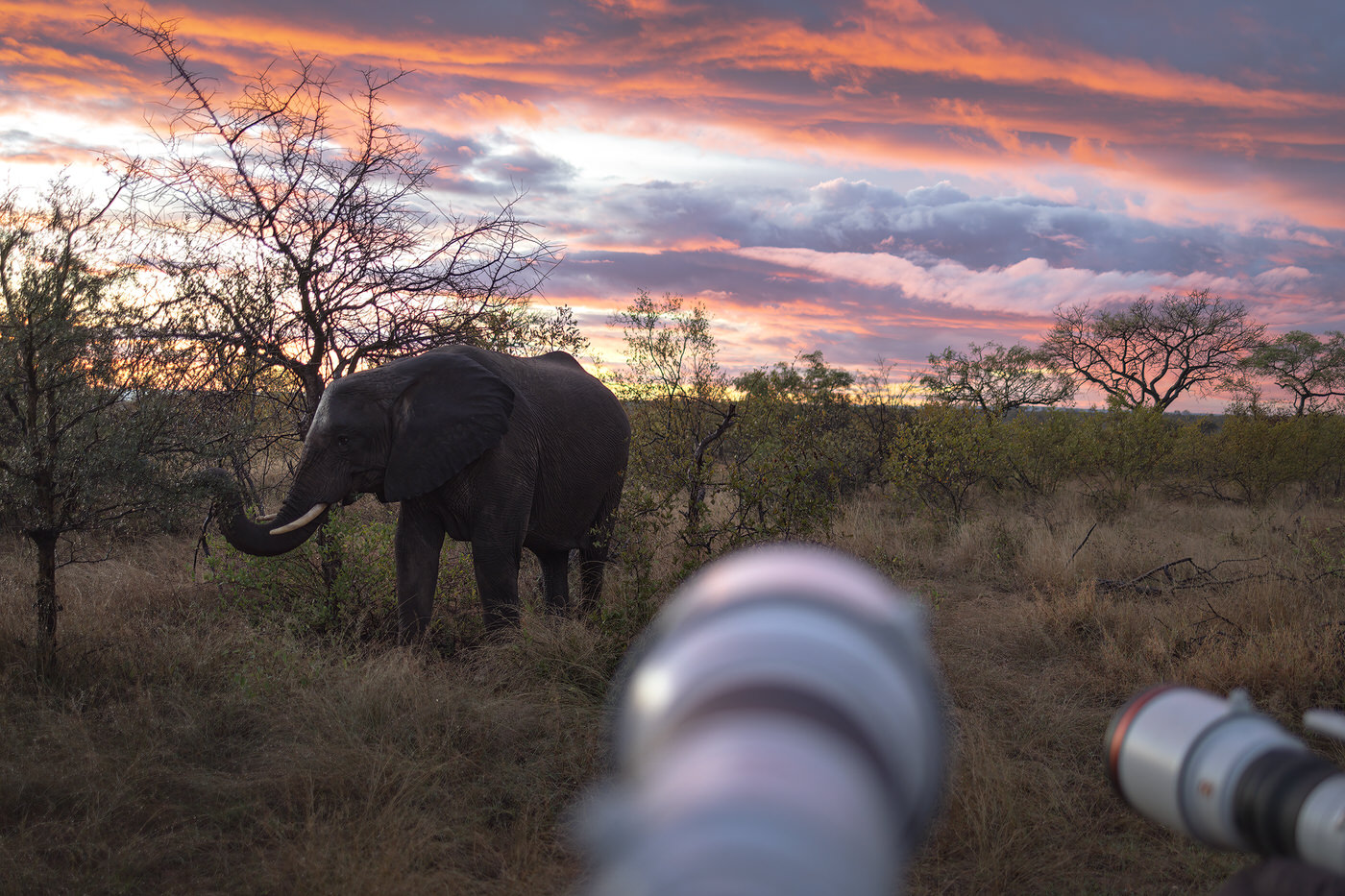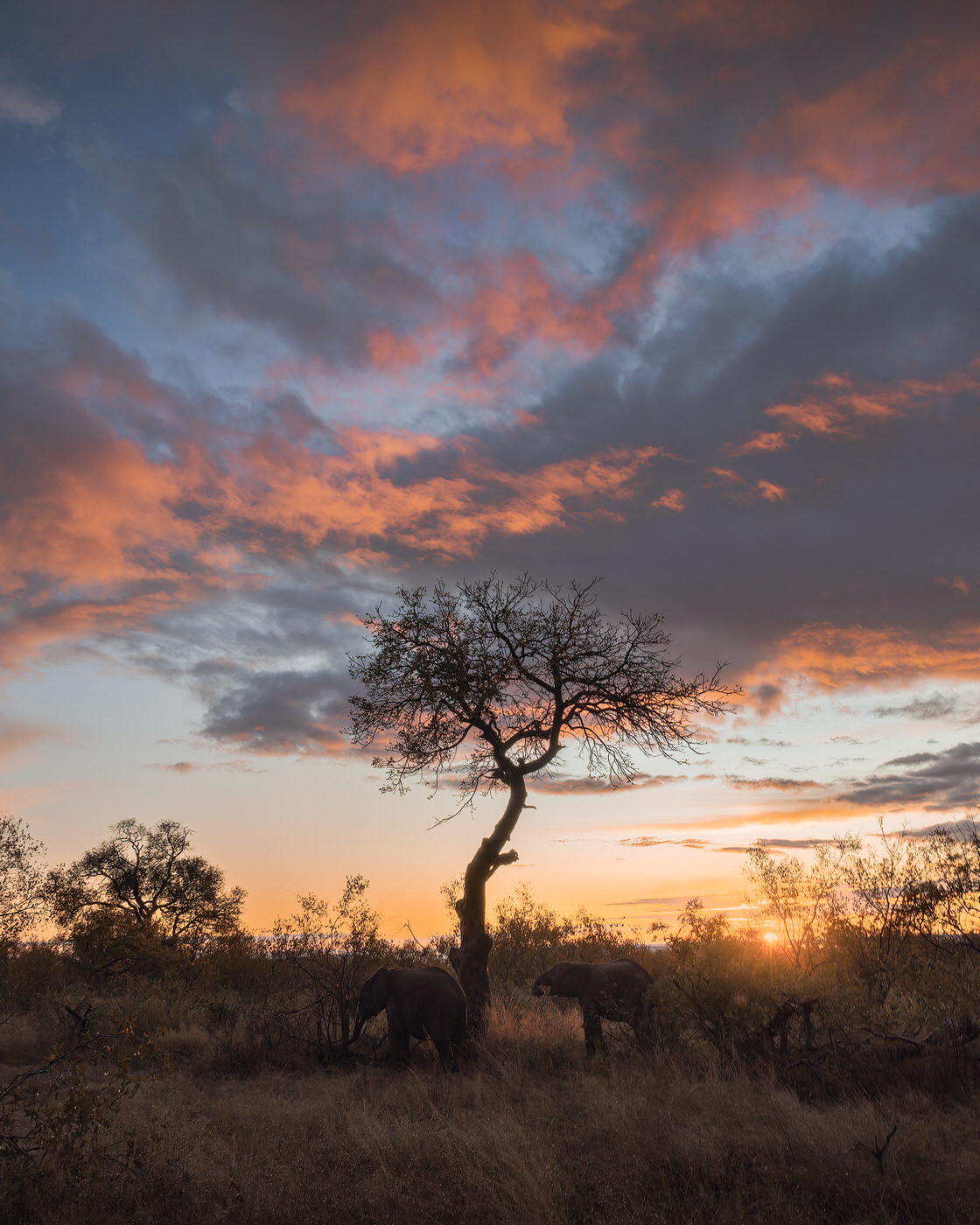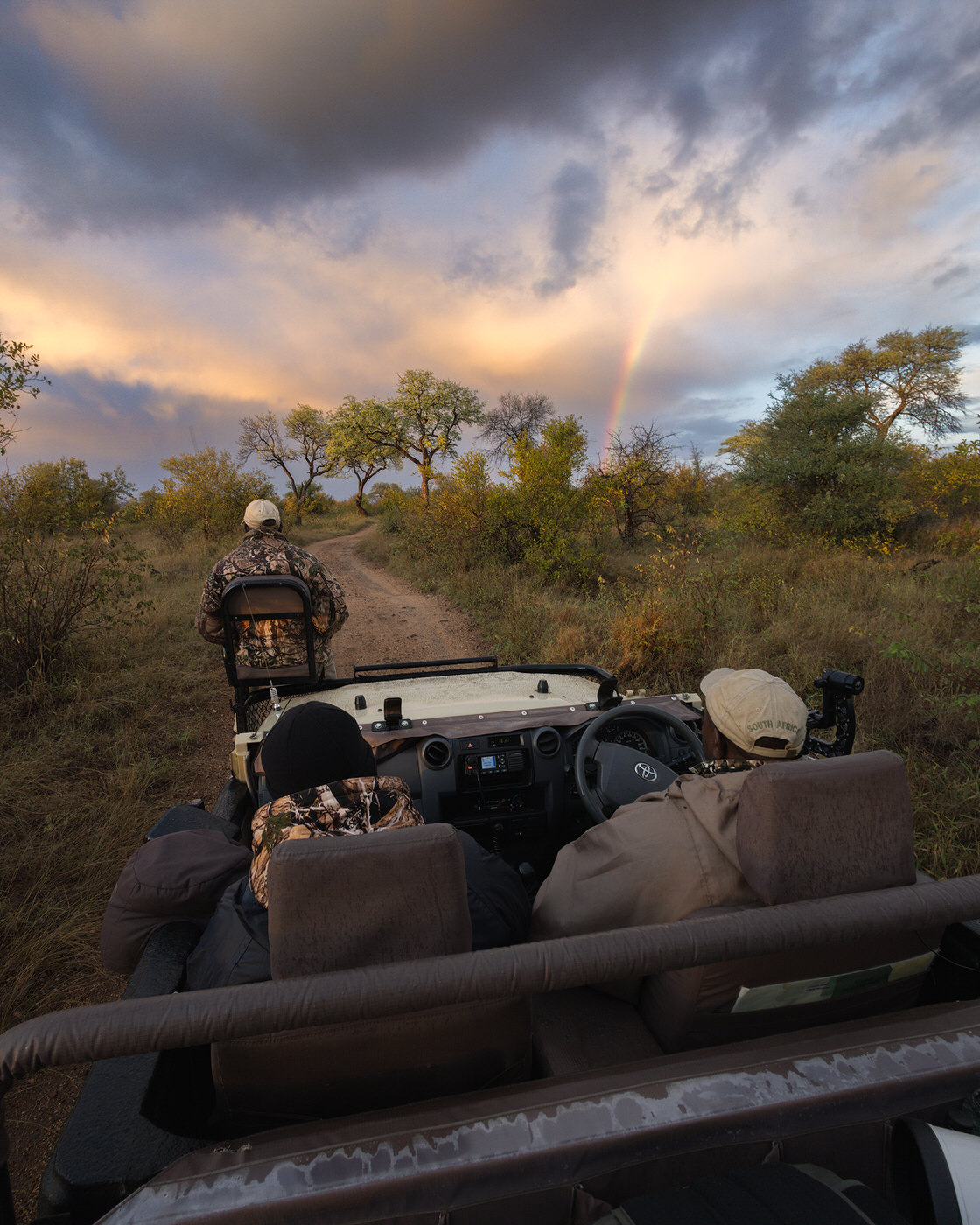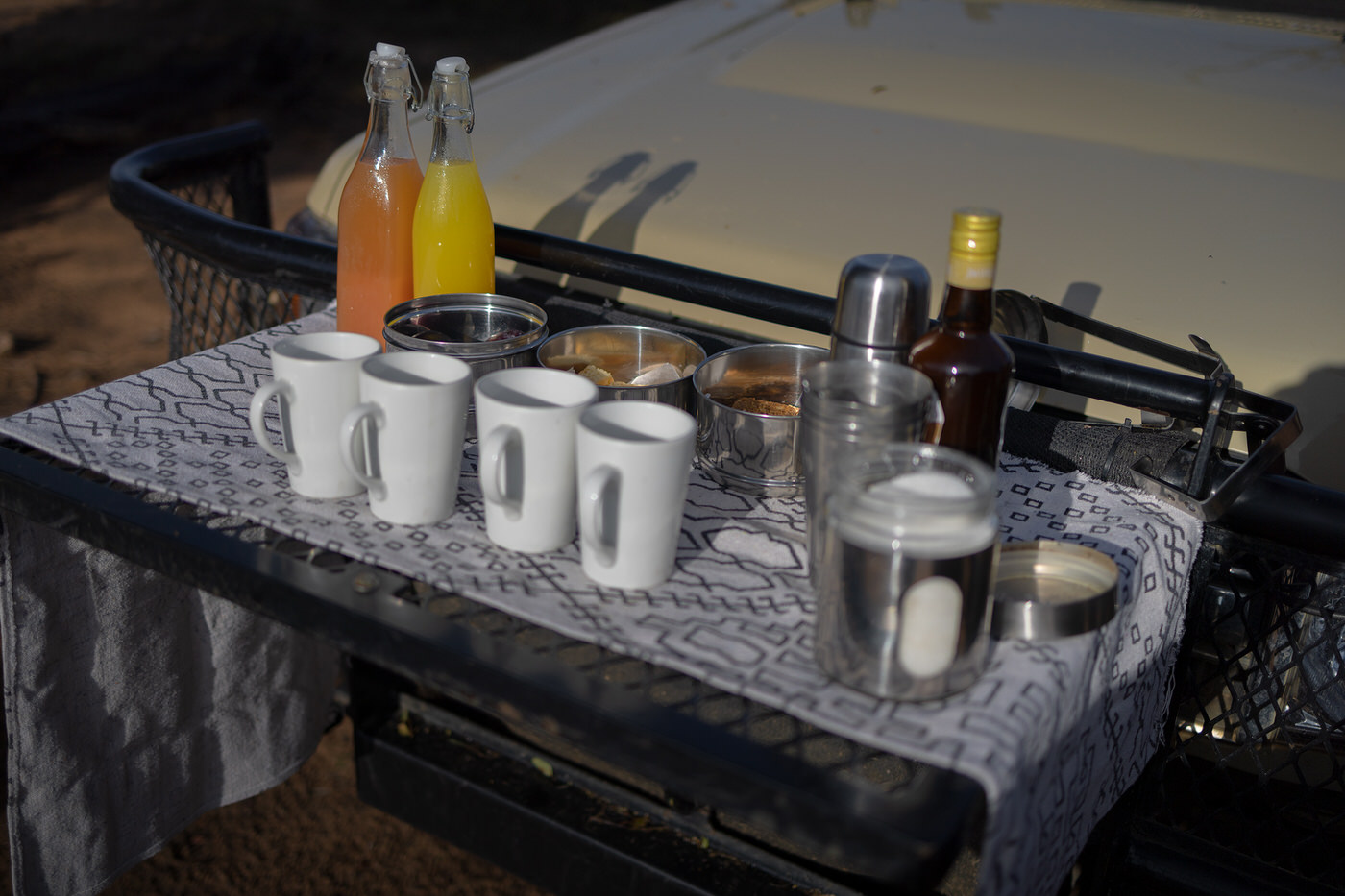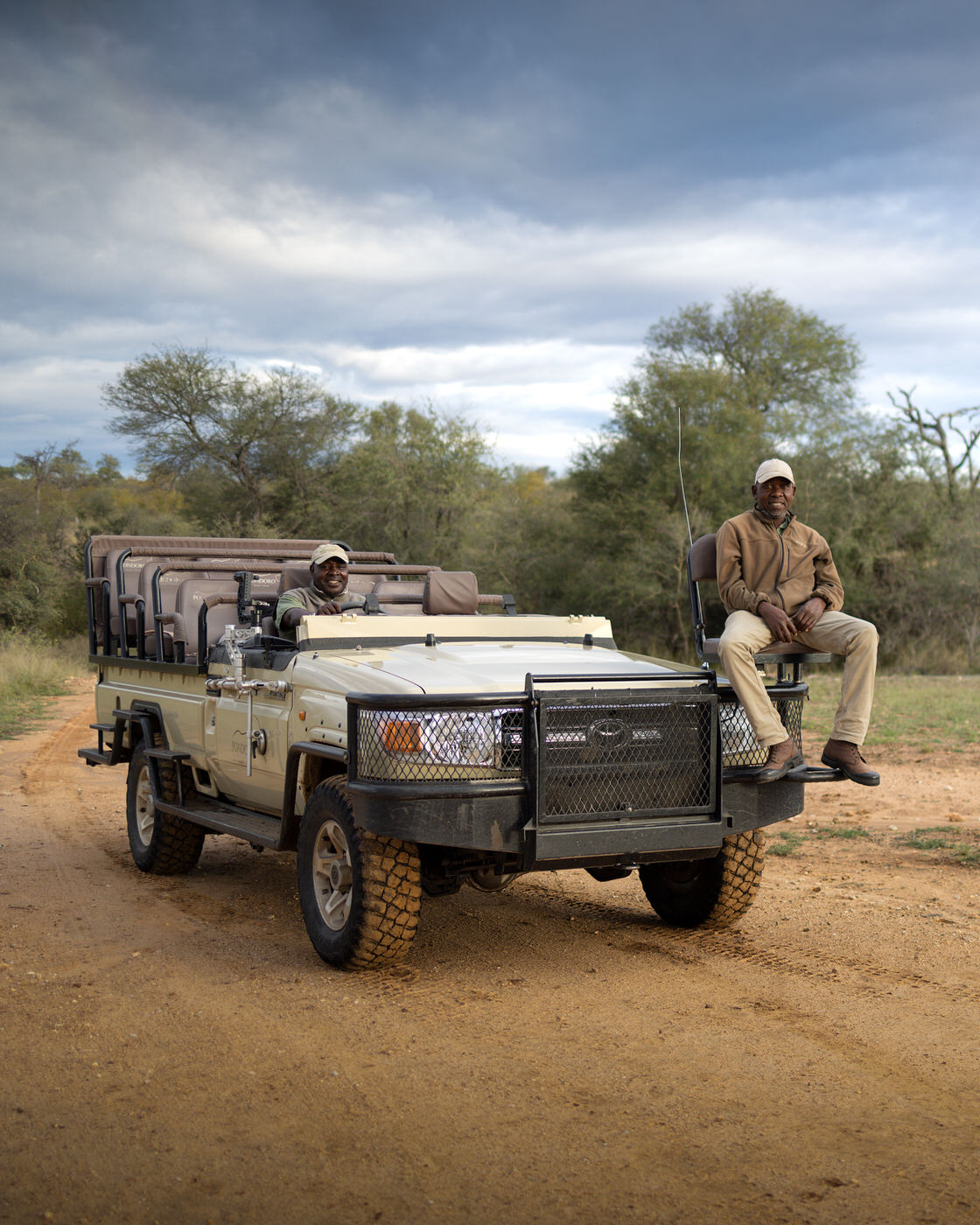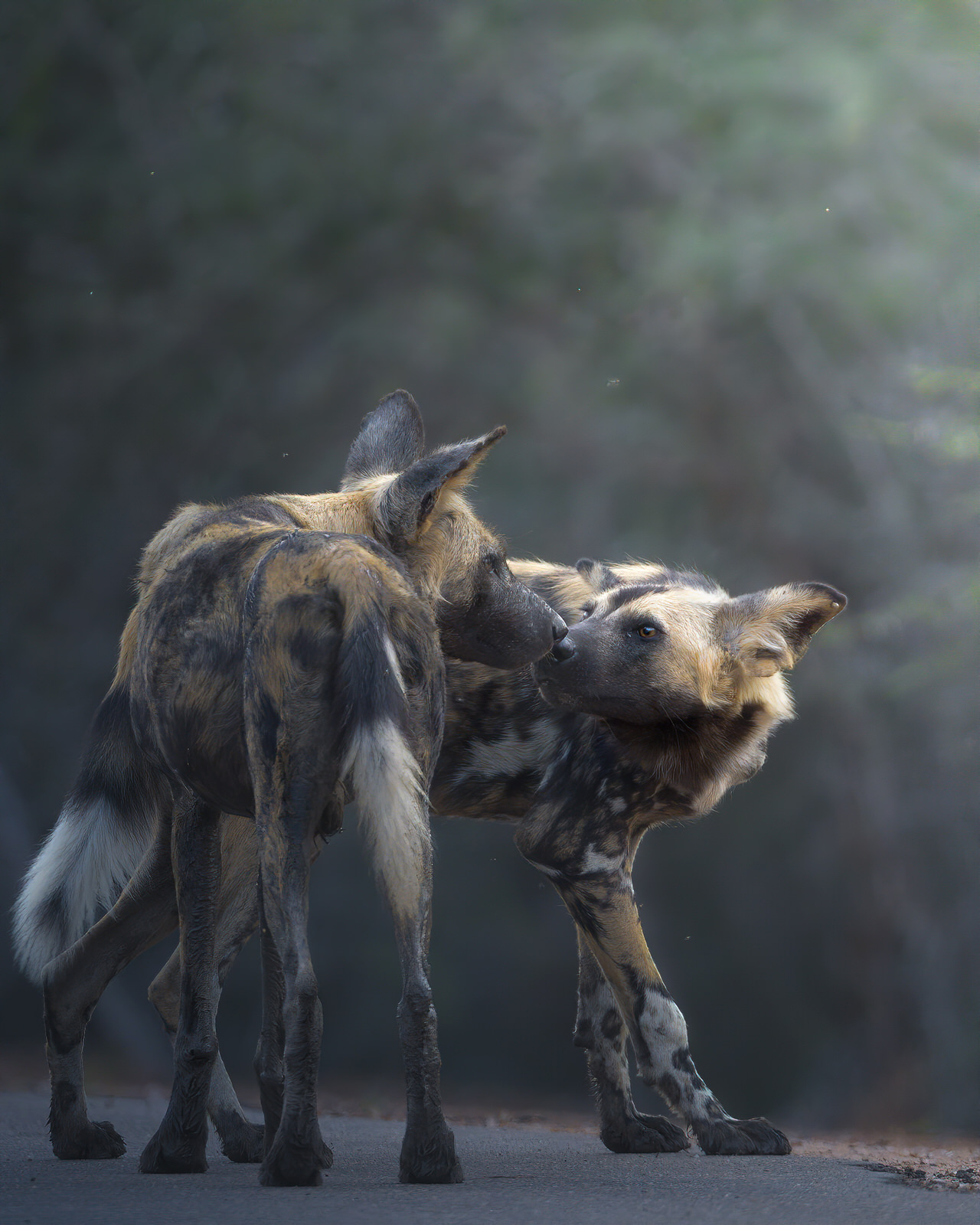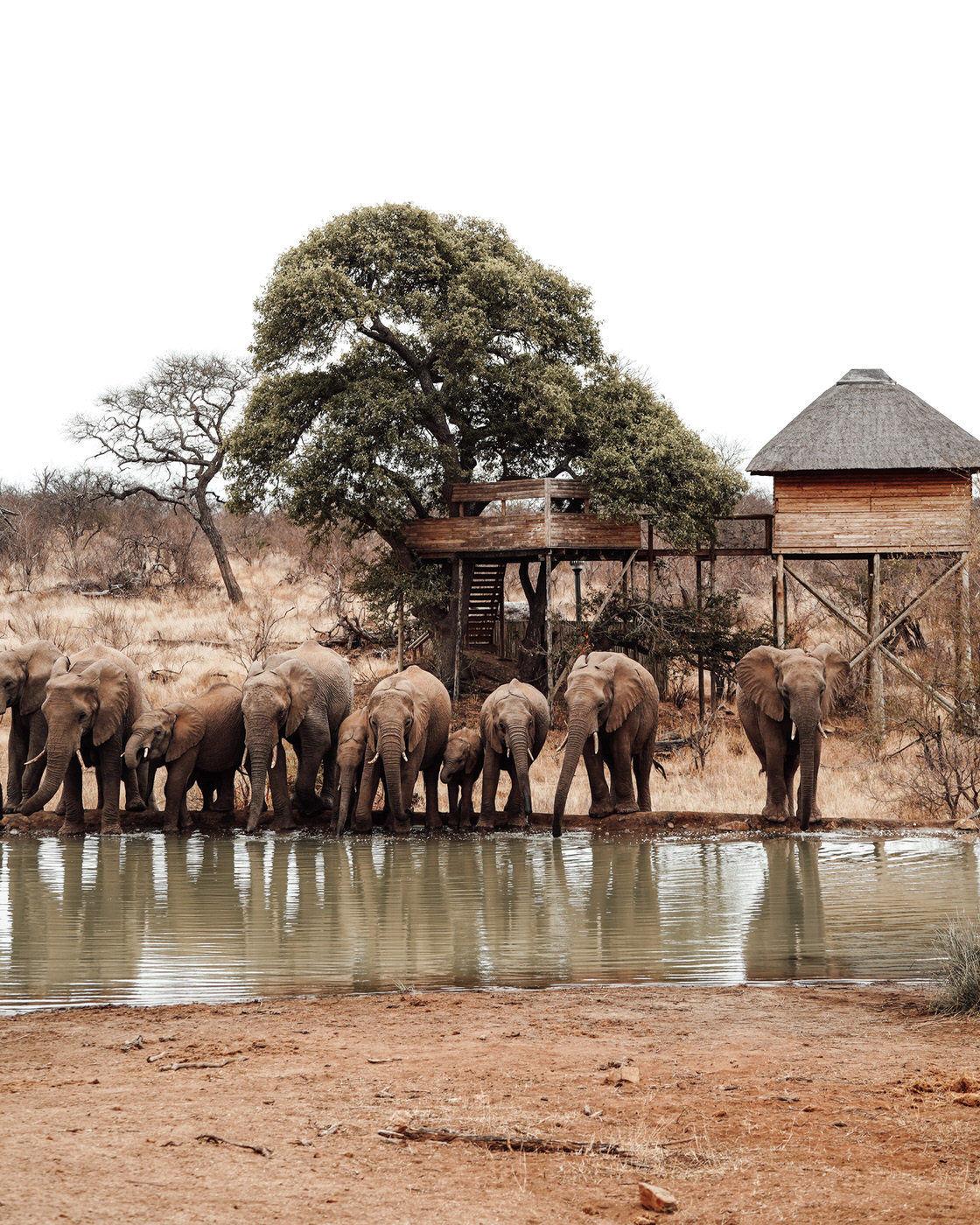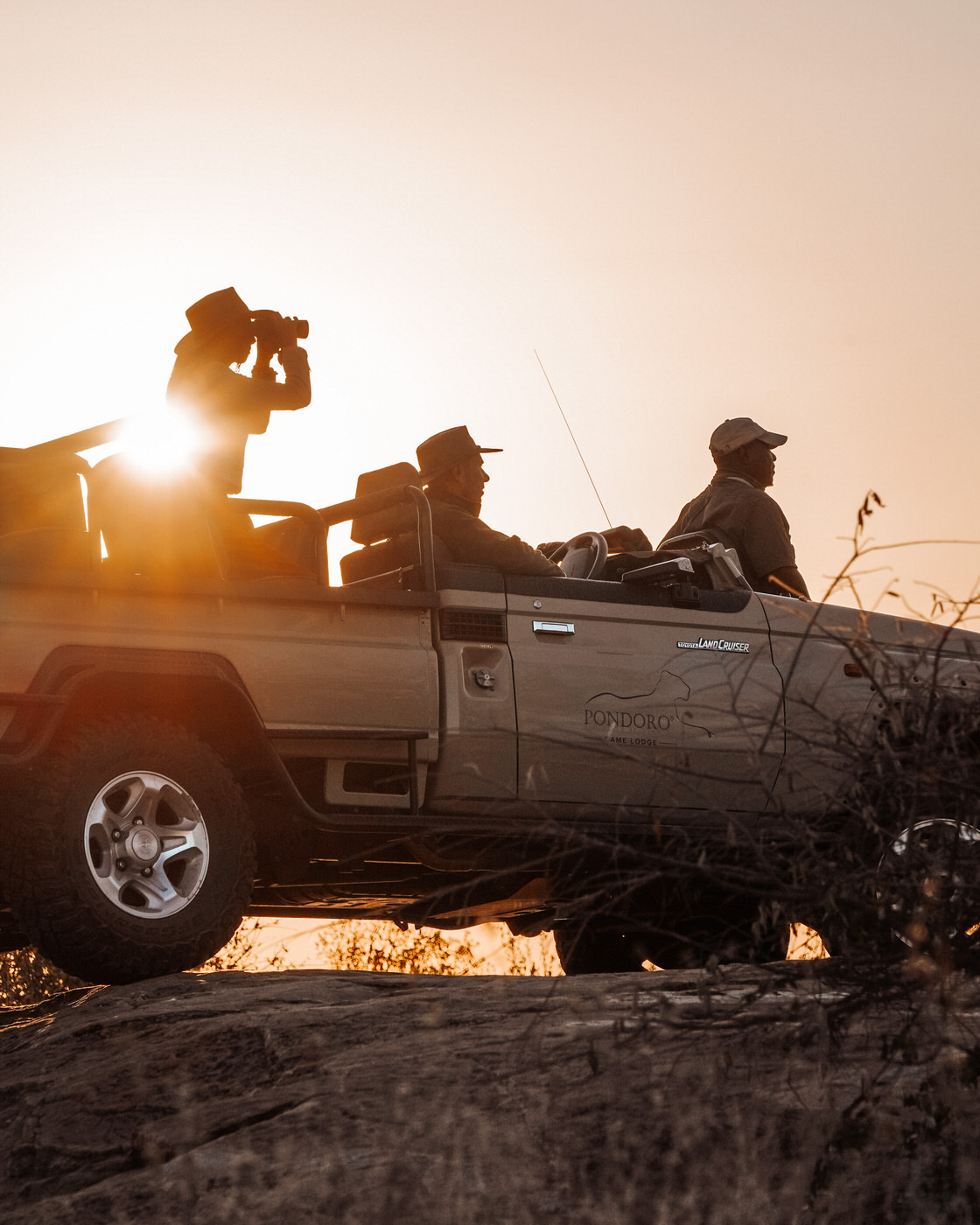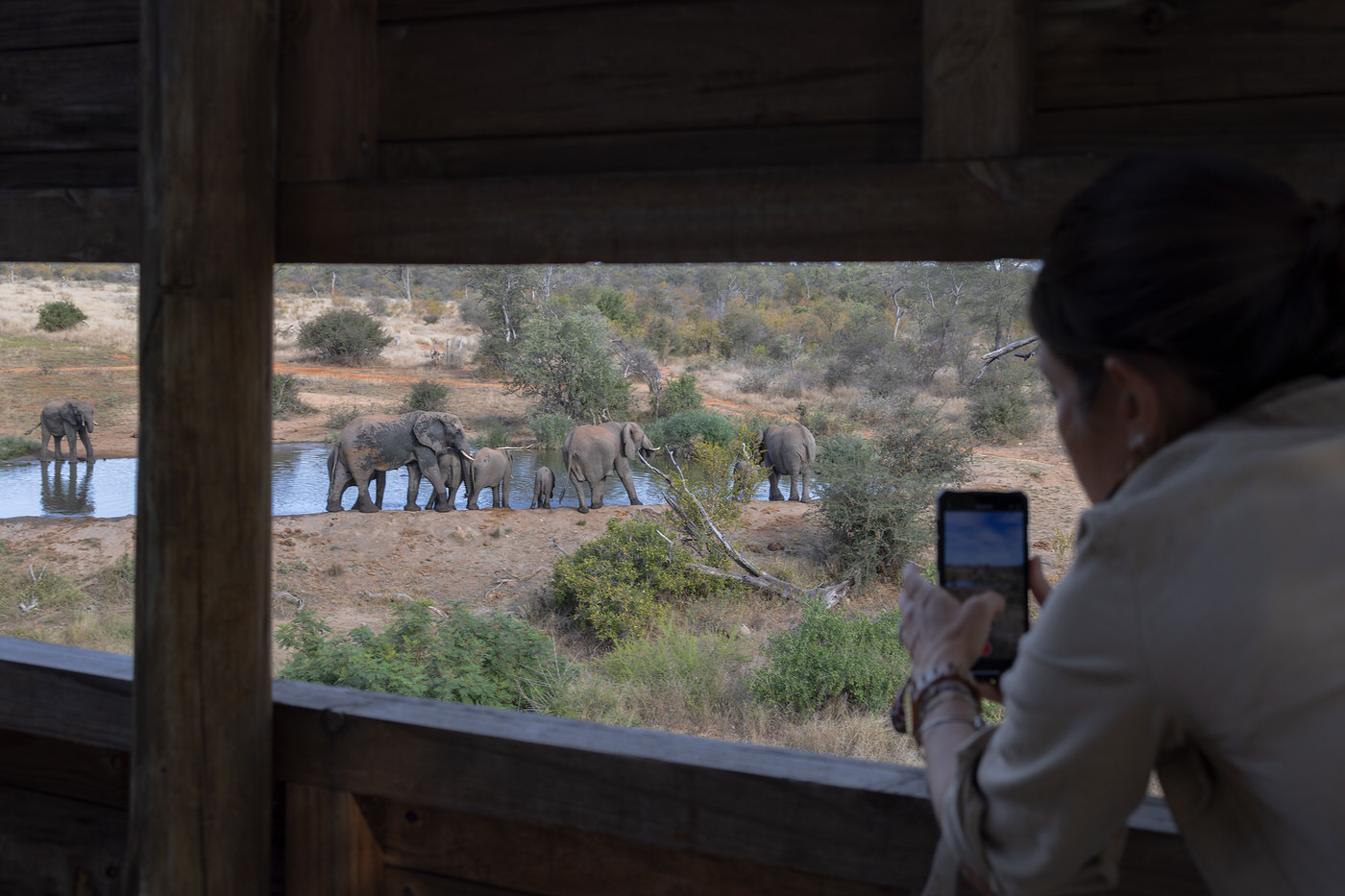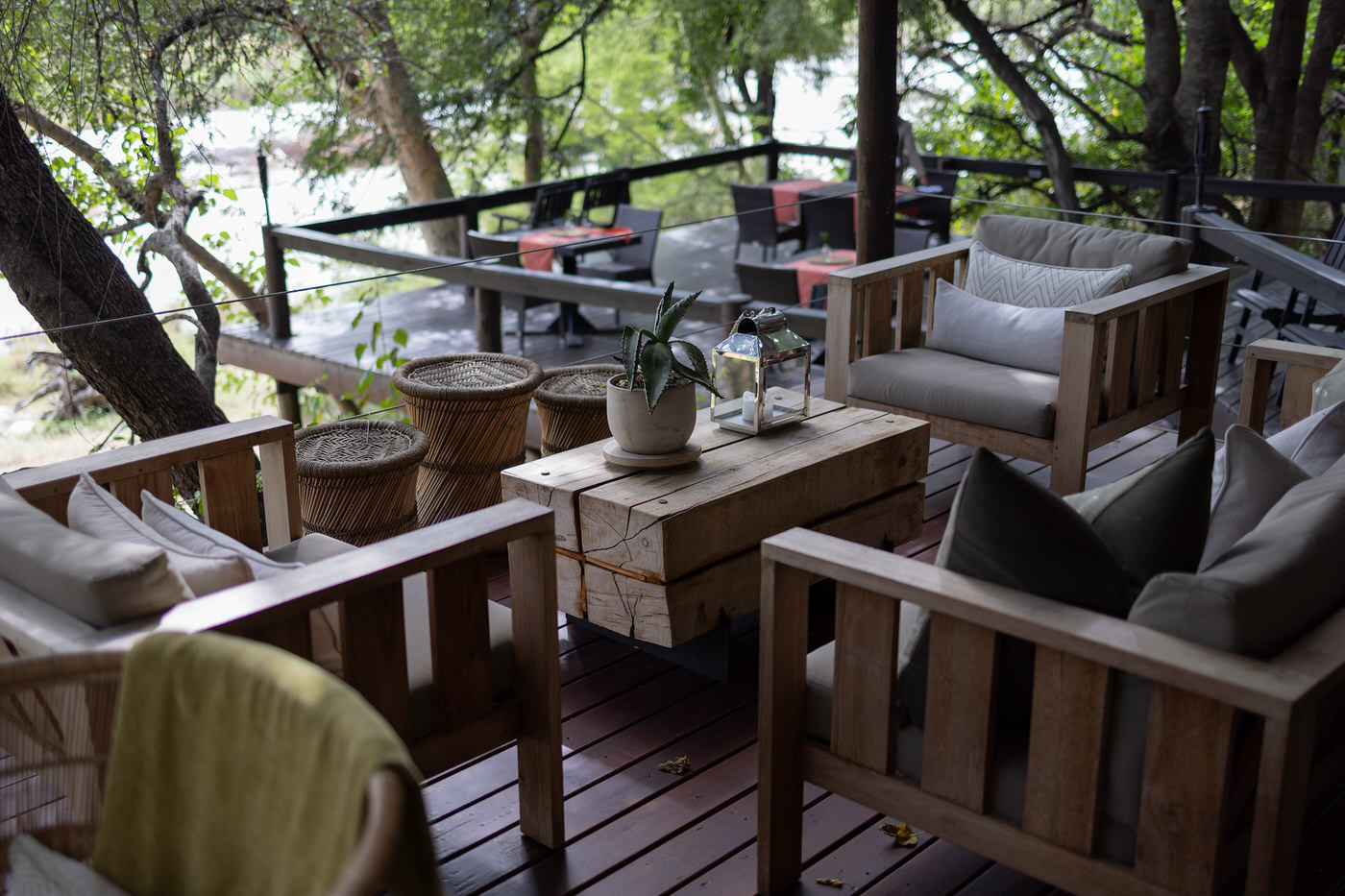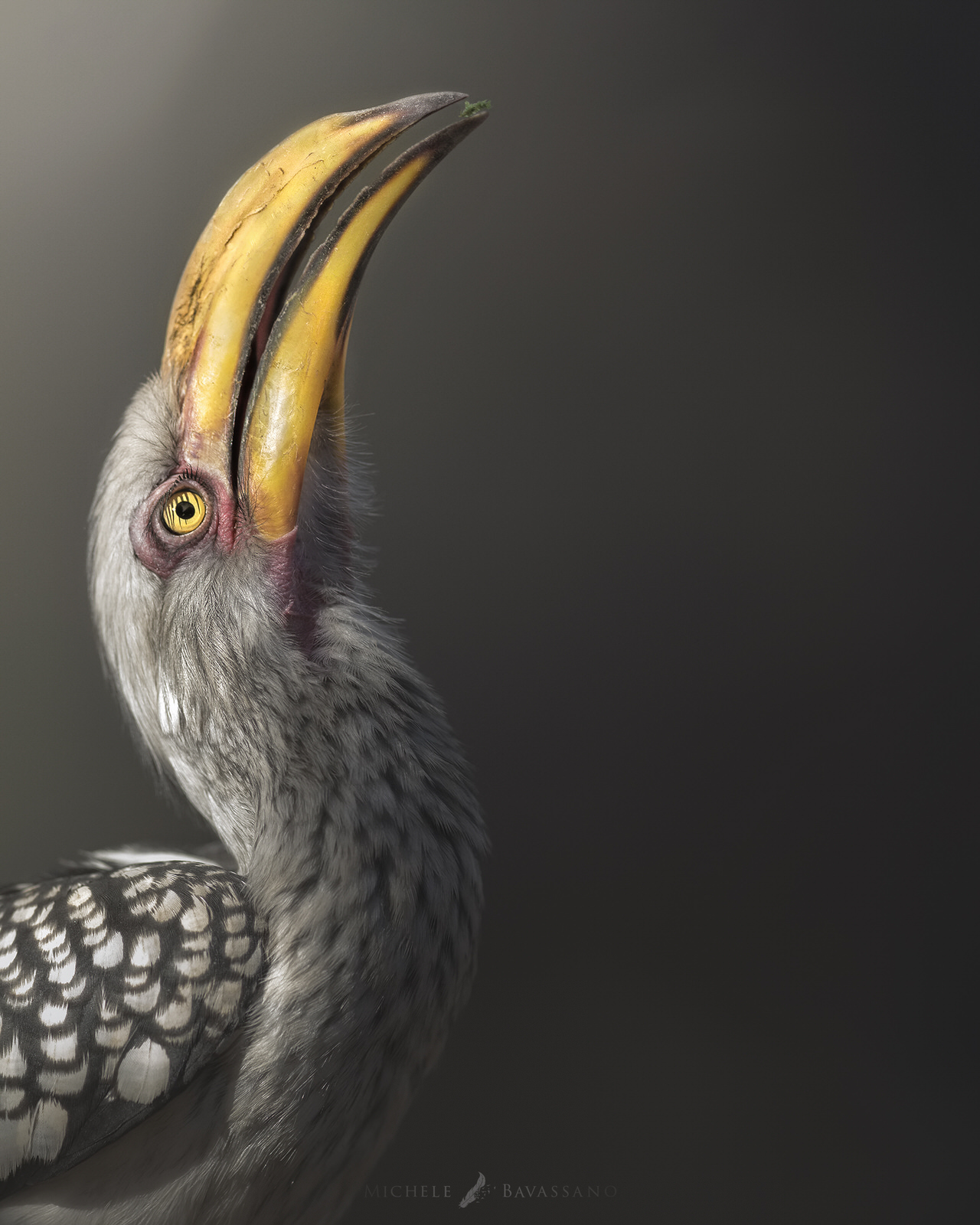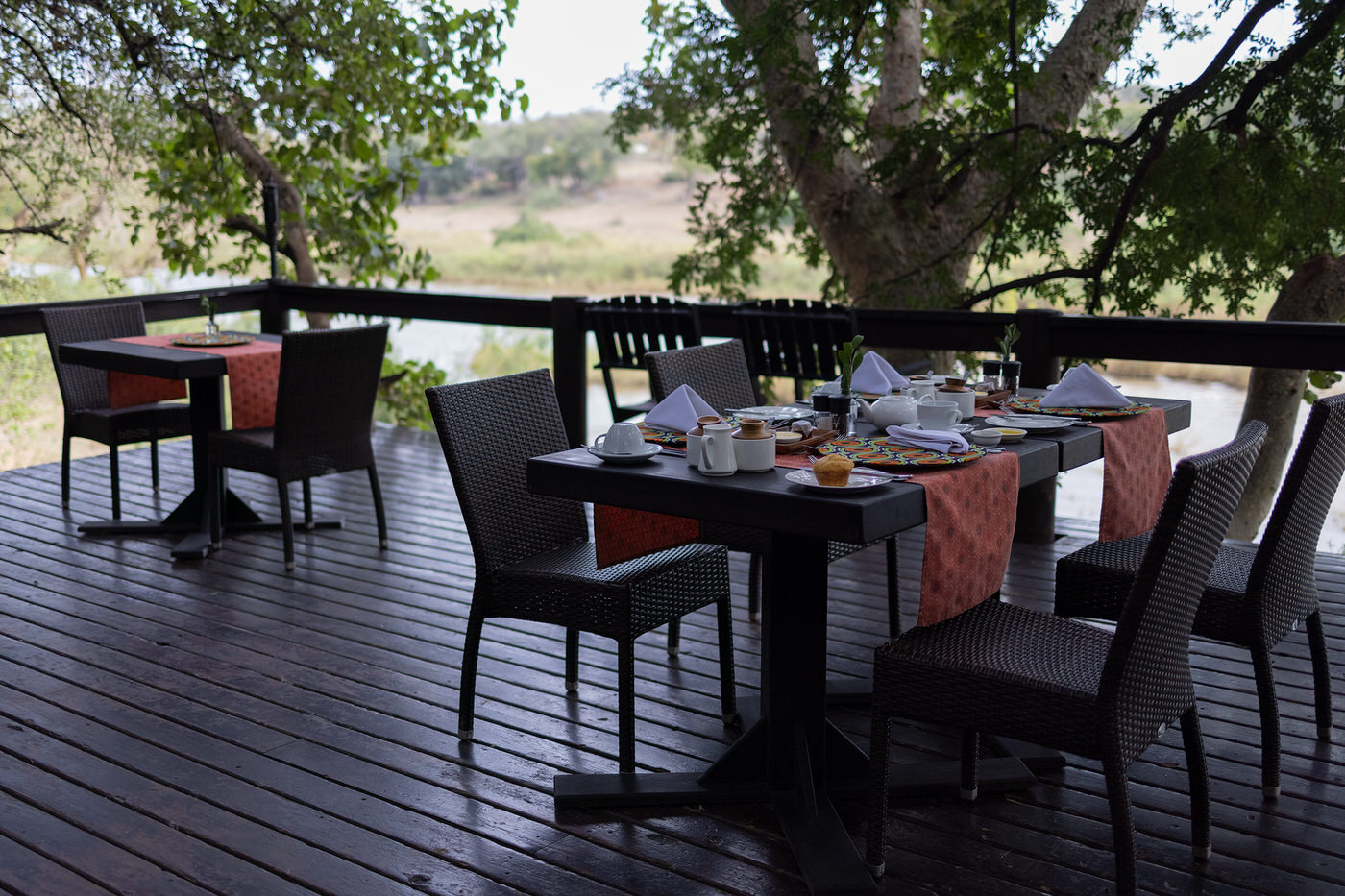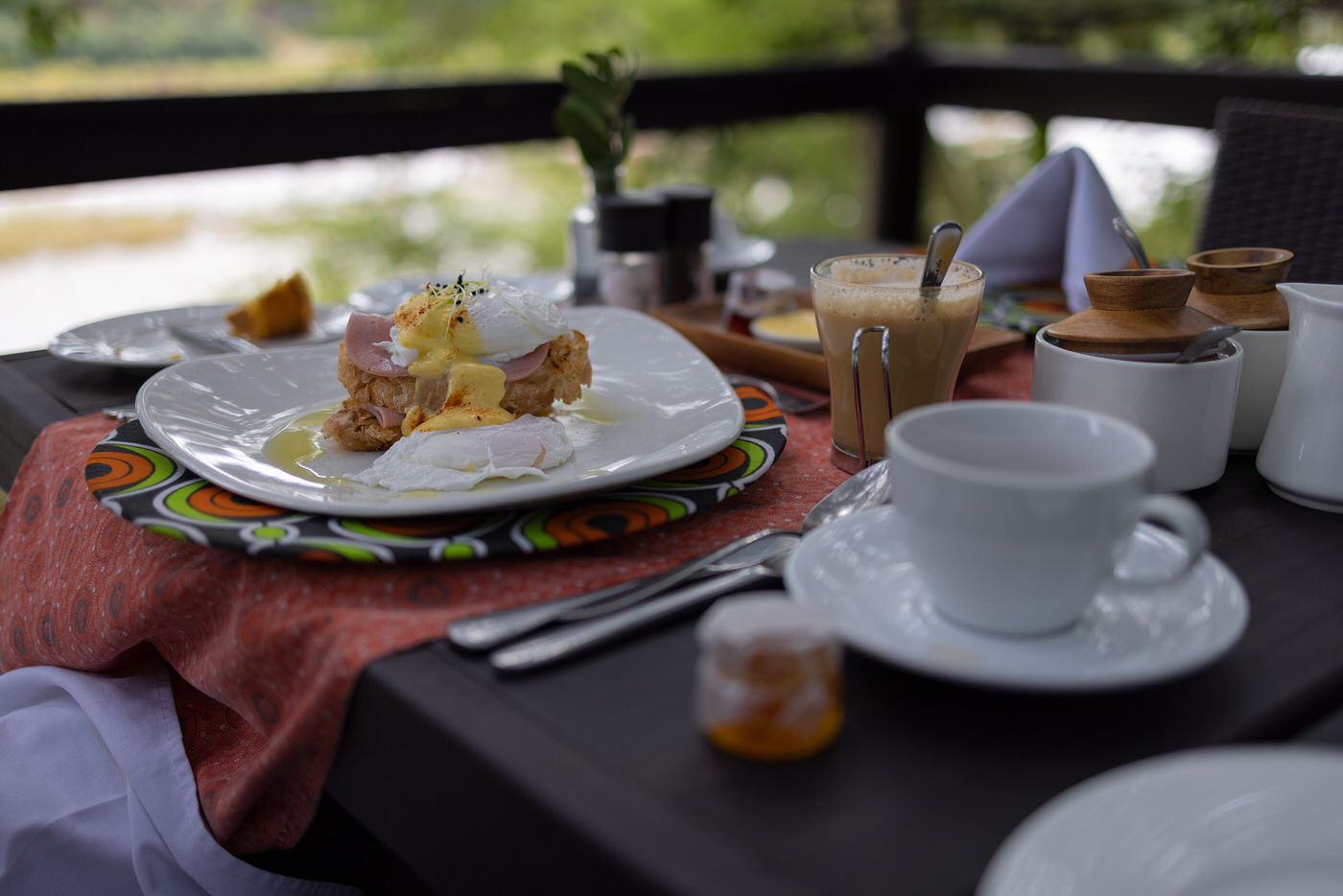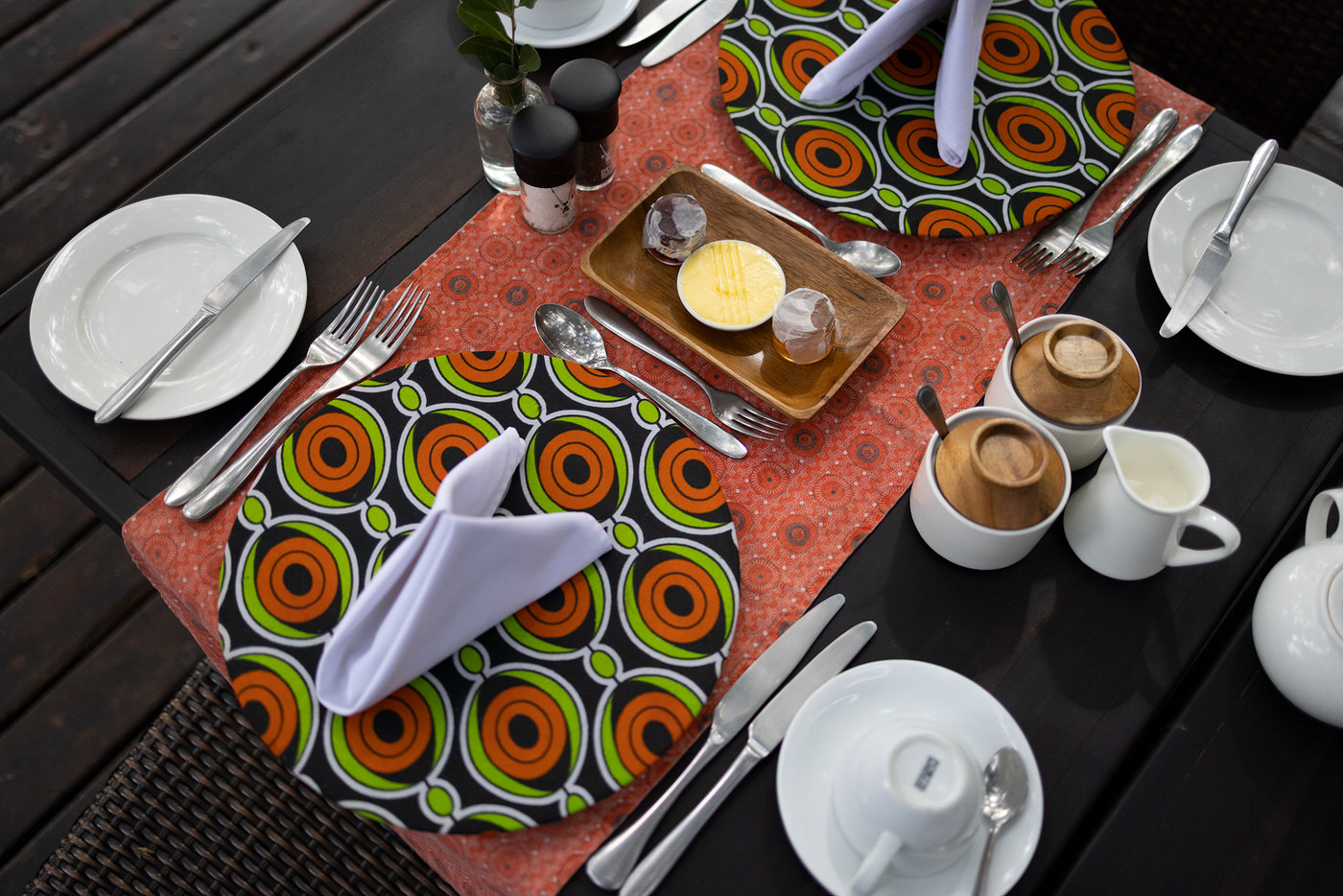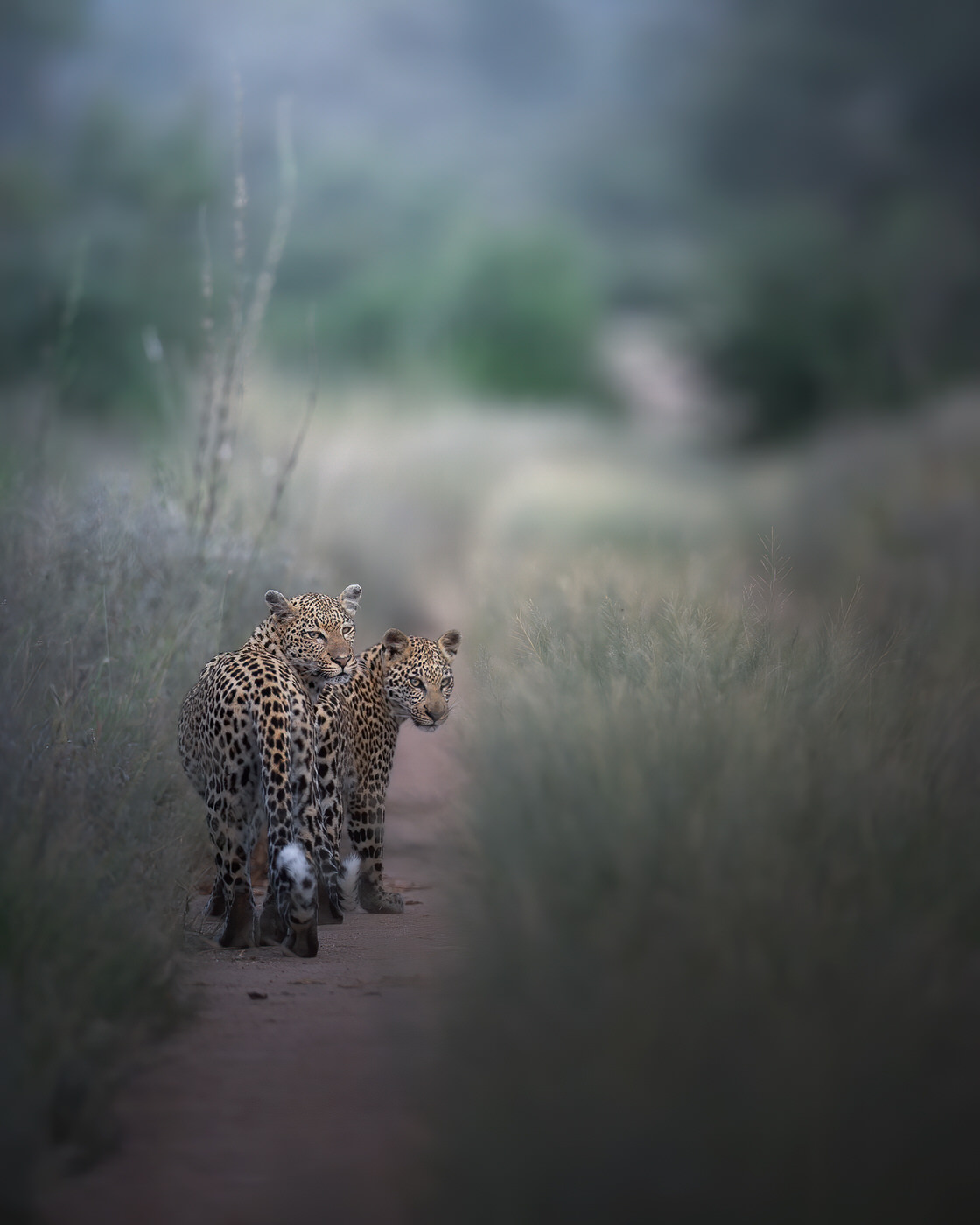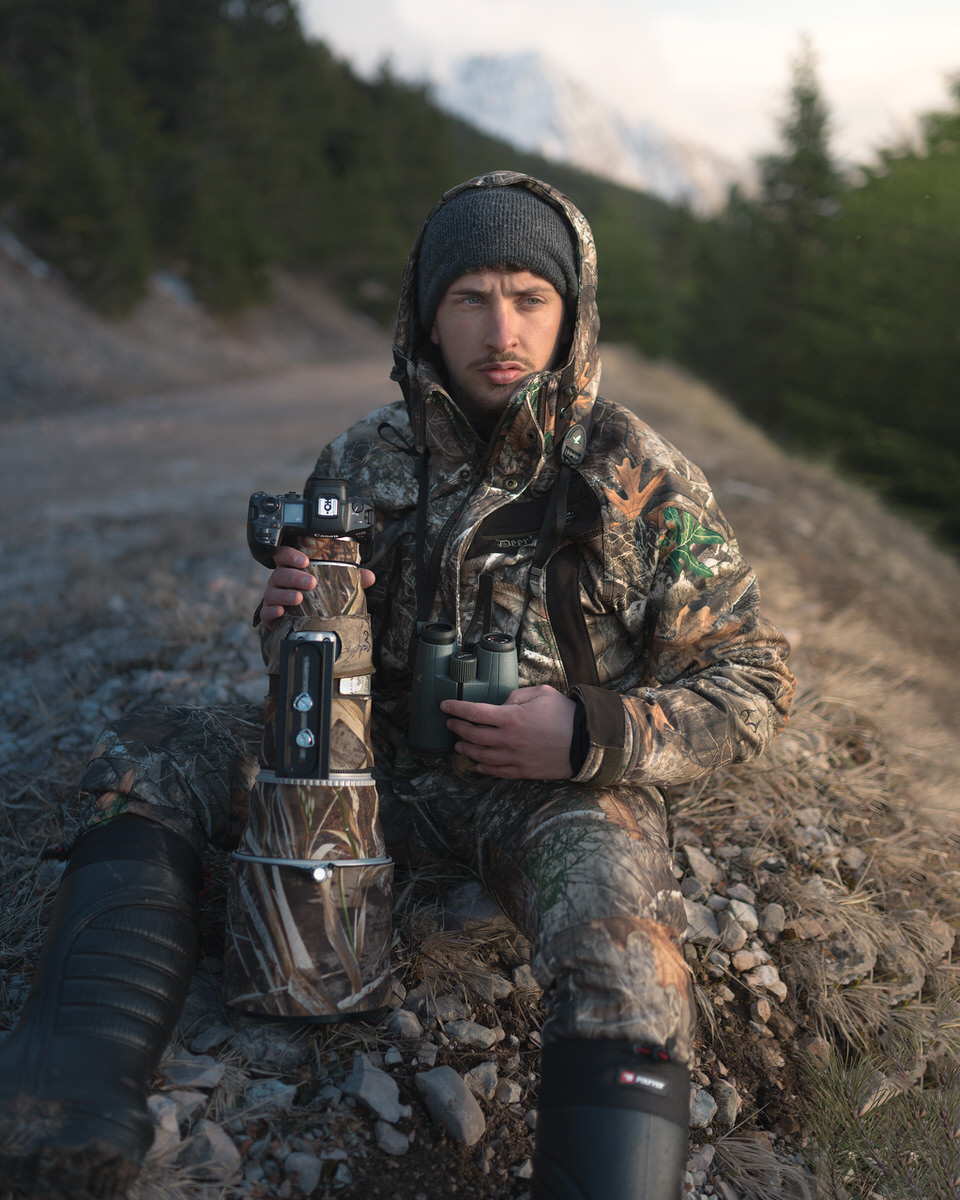 Michele Bavassano
Passionate about nature , he travels in search of the perfect shot, exploring unspoiled areas around the world . Through his camera he tries to share moments and emotions. Michele defines his photography "A search for art in nature". He works as a professional photographer and offers events in the most interesting and important destinations in Italy and abroad. His images have been used by Discovery, BBC , ENEL and have been published in numerous magazines around the world. "In 2015 he participated in the FIAP Youth World Championship with the Italian team, obtaining 2nd place. Since May 2018 he is ambassador of the GITZO brand. He is currently one of the most followed Italian nature photographers on the web. He has collected collaborations with various brands such as "Canon", "Gitzo", "Swarovsky", "Manfrotto", "Wacom", "Eizo", "BenQ", "Pluto Trigger", "Scubla", "Revolution Race "," Easy Cover "," Wise "," Xp-Pen ", "Deer Hunter", "Polyver" , "Lenz", "Lens Coat"
Contact me for more information on the event