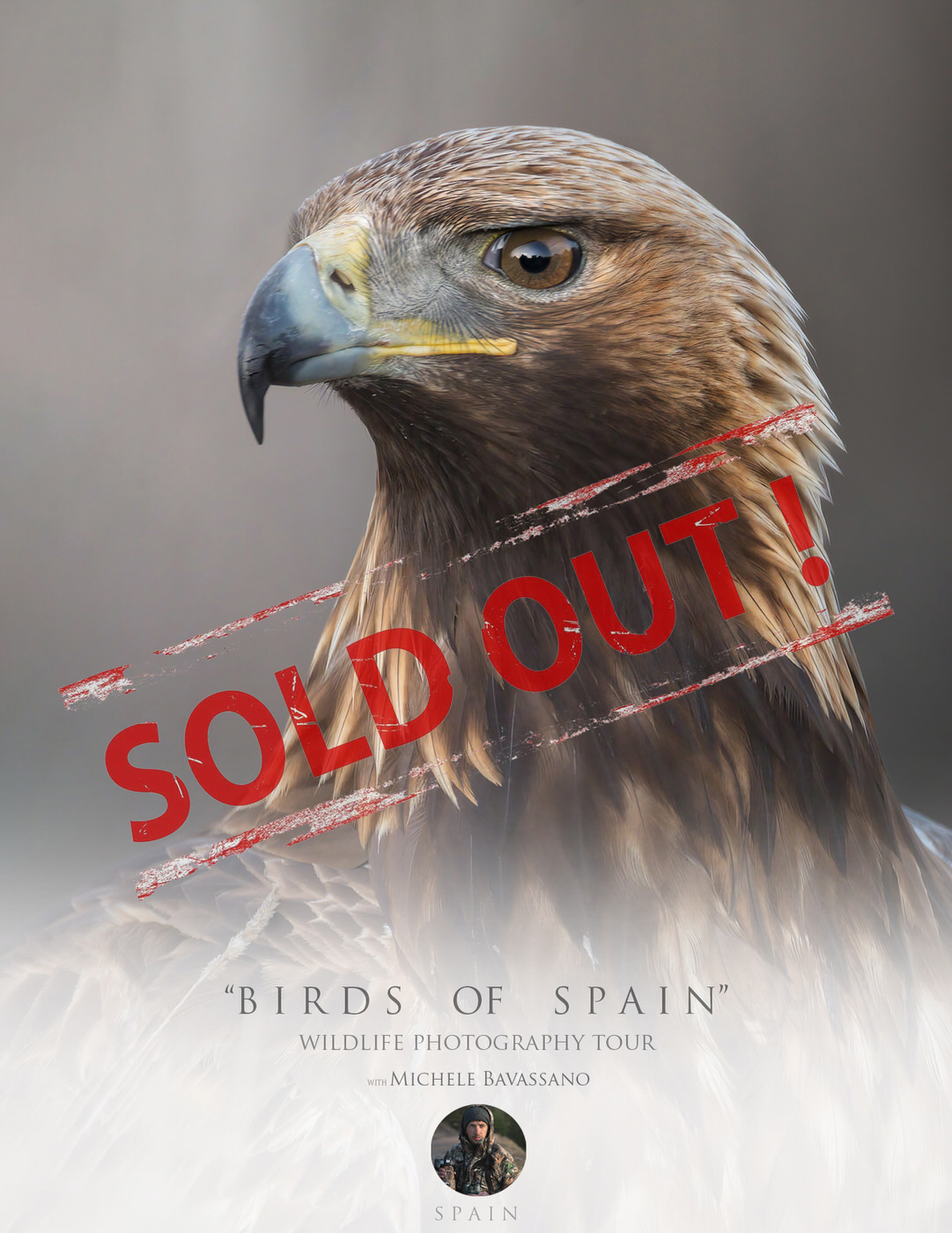 Birds of Spain
19 May

-

23 May

|

€1790
A 5-day photographic tour to discover the birds of the Iberian Peninsula from the best photo hides.

5 days

1790 €

7 seats
Index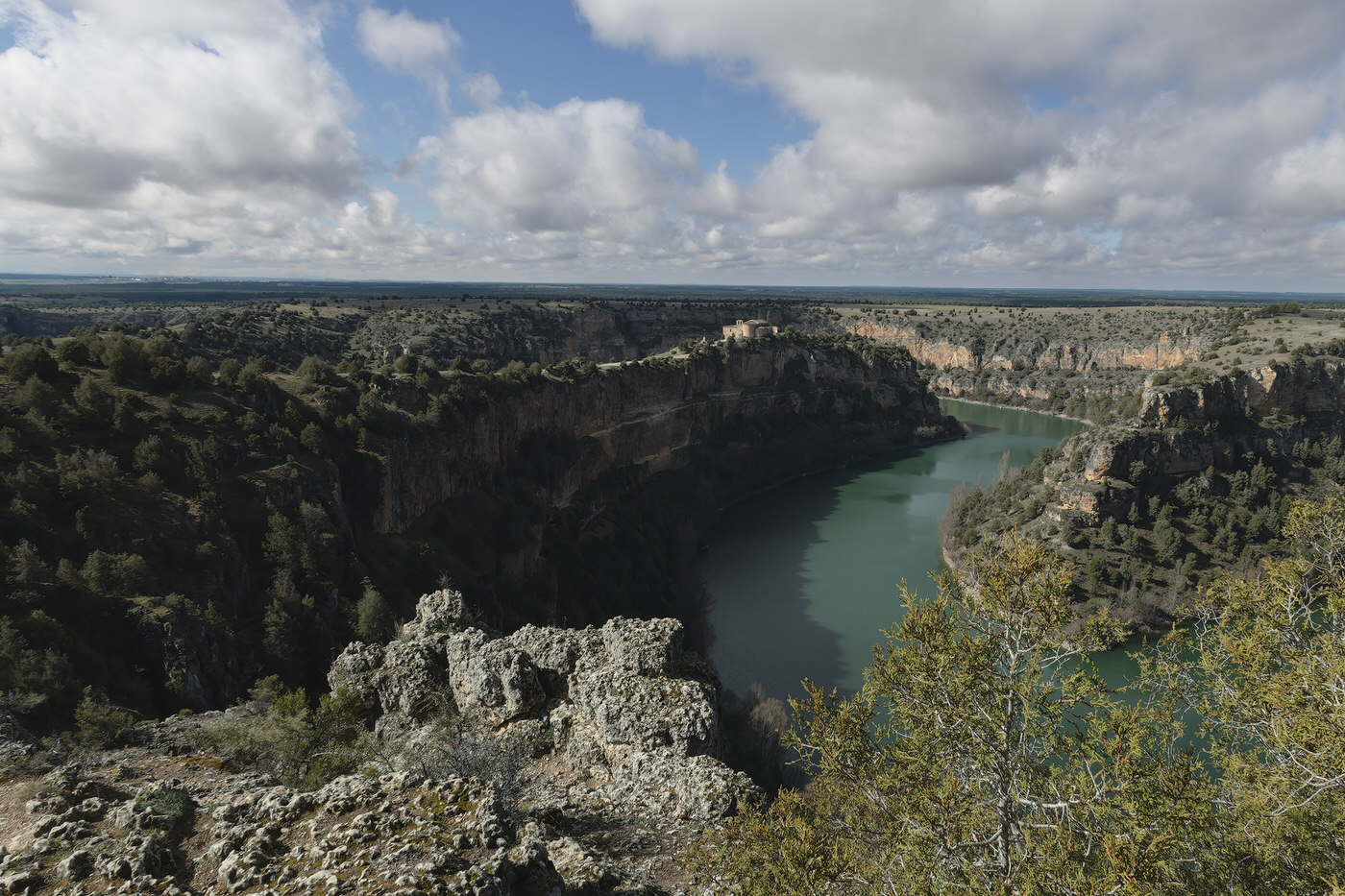 Destination
Slightly north of Madrid, fantastic natural scenery opens up. Here, among canyons, highlands, and endless pine forests, we find an incredible ecosystem. There are hundreds of bird and mammal species. From golden eagles to tufted titmice, from the Iberian wolf to the elusive European otter.
Our areas of interest are spread over different types of environments. The hides, built using all the environments, allow us to go and look for all the different animals present in this area, from aquatic avifauna to birds of prey, to the classic woodland avifauna. From the various hides it will be possible to observe the main species: griffon vultures, monk vultures, golden eagles, Egyptian vultures, goshawks, sparrow hawks, brown kites, red kites, owls, buzzards, bee-eaters, hoopoes, blue-winged magpies, tufted titmice, hawfinches, greenfinches, blu tits, great tits, creepers, Dartford warblers, linnets, rock sparrow, woodpeckers, coal tits, wrens, robins, blackbirds, crested lark, storks, ravens, black starlings, goldfinches, rails, blue rock thrush, woodcut shrike and much more!
Read More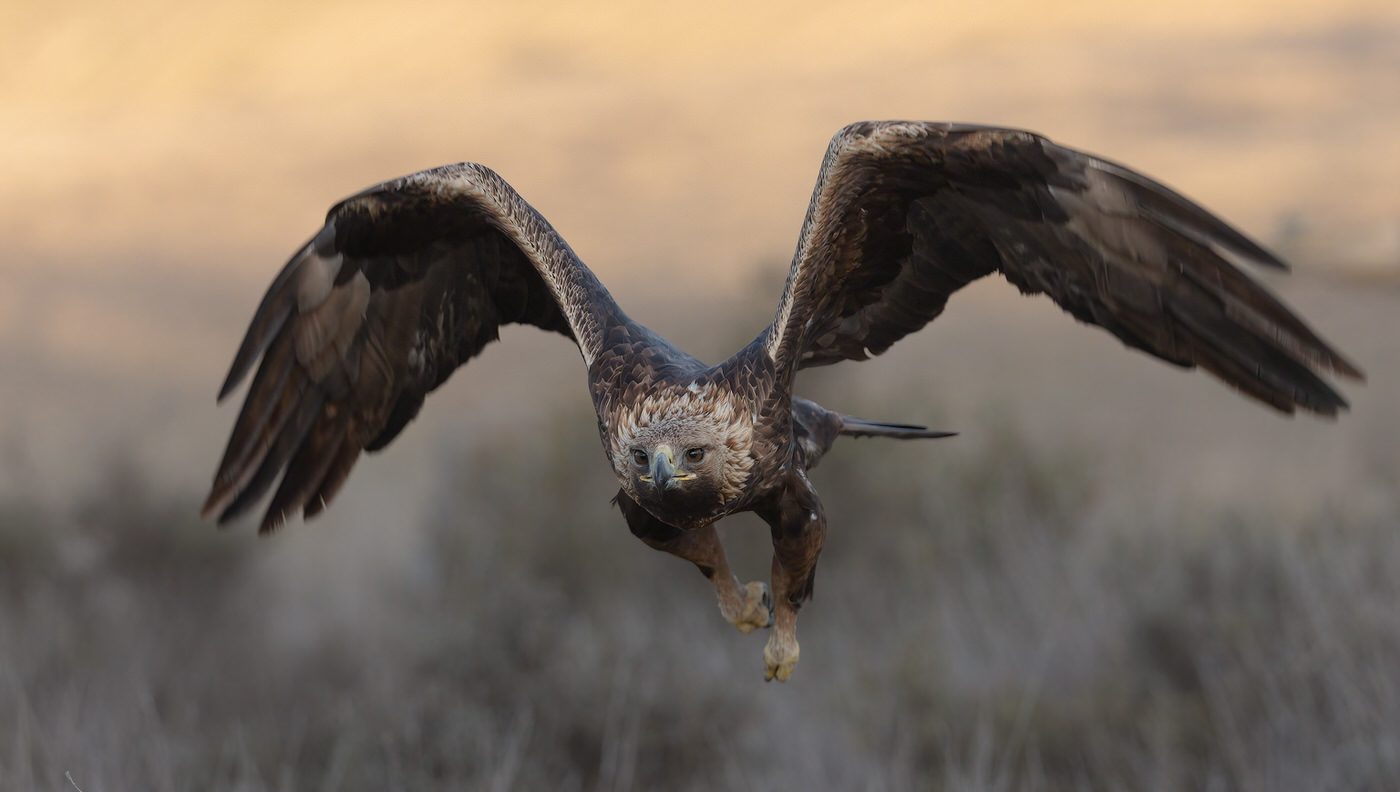 Tour information:
We will move between the best hides in the north of Madrid with two photo sessions per day. We will have a wide choice from hides with watering holes to hides for vultures and more difficult and rare birds of prey, such as eagles and owls. In this period, we also find in these areas a huge variety of summer birds such as bee-eaters, hoopoes, and many other interesting species.
Every location is carefully planned down to the last detail, from the choice of natural perches to the cleanest backgrounds to ensure perfect photos every time. Light is also perfectly managed with locations adjusted according to the movement of the sun.
All hides will be for the exclusive use of our group.
At your side you will have two experienced professional photographers for the entire trip, with relevant photographic and wildlife expertise. The tour leaders will be Michele Bavassano, a professional photographer specialised in wildlife, and Sharon Vanadia, a professional photographer with a biology degree. With their skills and experience, they will give you the
opportunity to spend 5 formative, fun, and relaxing days, surrounded by thousands of animals.
Level of difficulty: SIMPLE
No hiking or other physically demanding activities are planned. Walking will be short and in flat areas.
Read More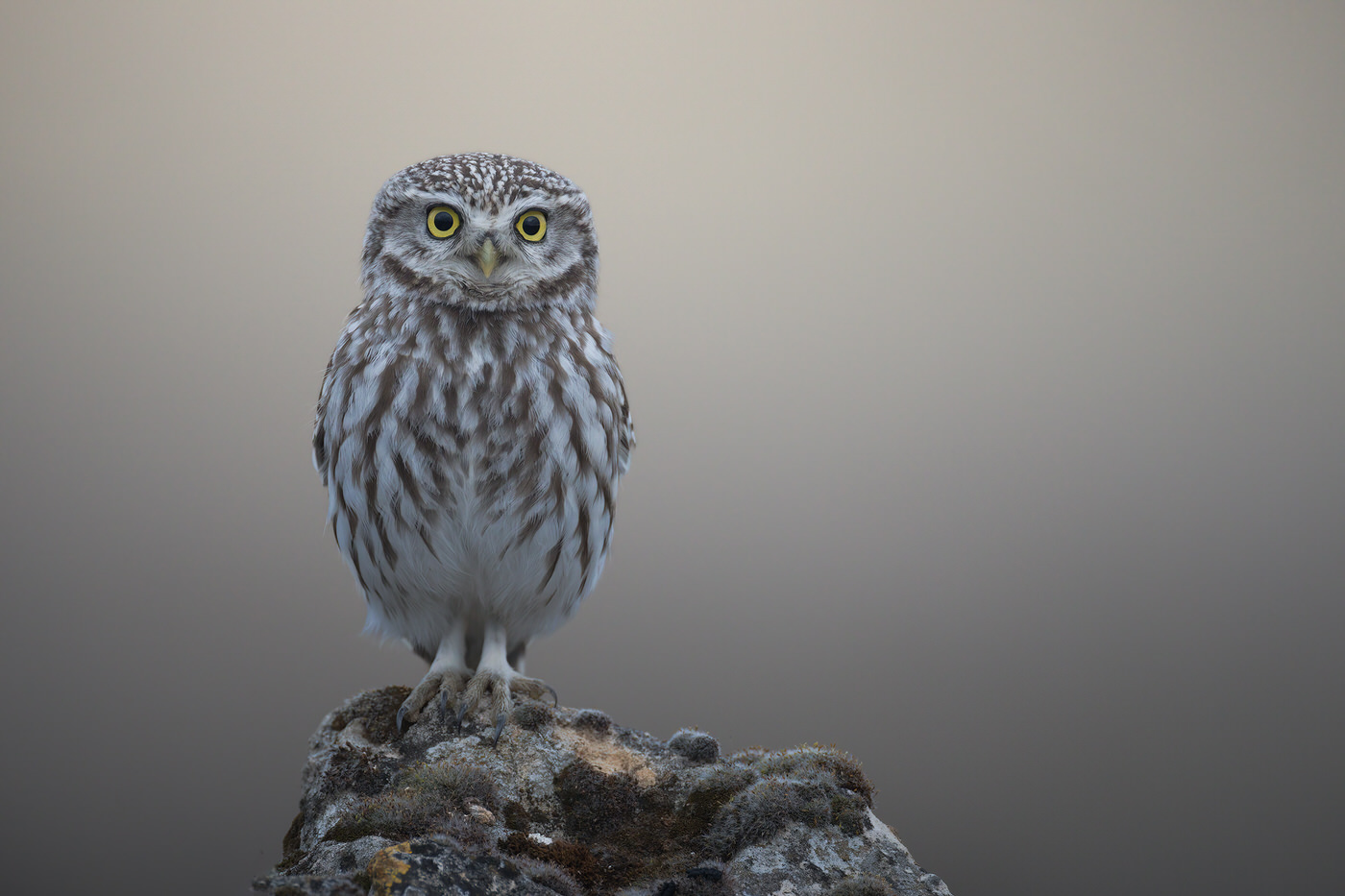 Hide photographic activities:
6 photographic activities on this tour will take place in hides designed and built for the needs of each wildlife photographer.
Studied down to the smallest detail, the hides always guarantee clean backgrounds, natural settings and an impeccable control of light.
Each hide is equipped with an anti-reflective glass that allows the observation of animals at, sometimes, negligible distances. The 4mm glass (one millimetre less than the most common solutions) allows perfect reproduction of details and colours.
Another great advantage of this glass is undoubtedly the possibility of free movement within the hide, allowing us to follow animals with our lenses without being perceived at all, even by very elusive animals such as golden eagles.
All perches and photo spots are arranged at an optimal distance for our shots. All the hides have 2 or 4 seats so the group will sometimes be split up to occupy the preferred locations. Day by day a schedule will be made on the occupation of the hides.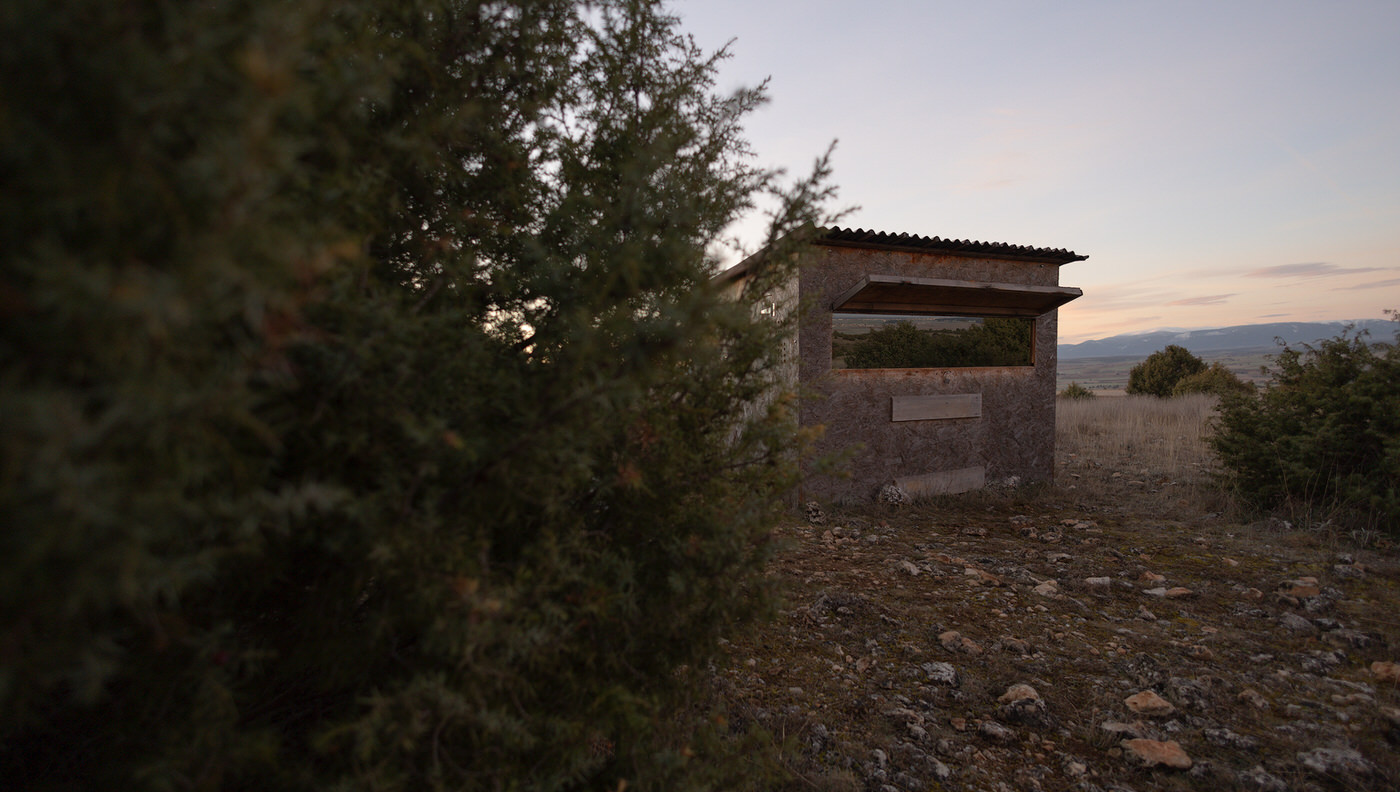 Read More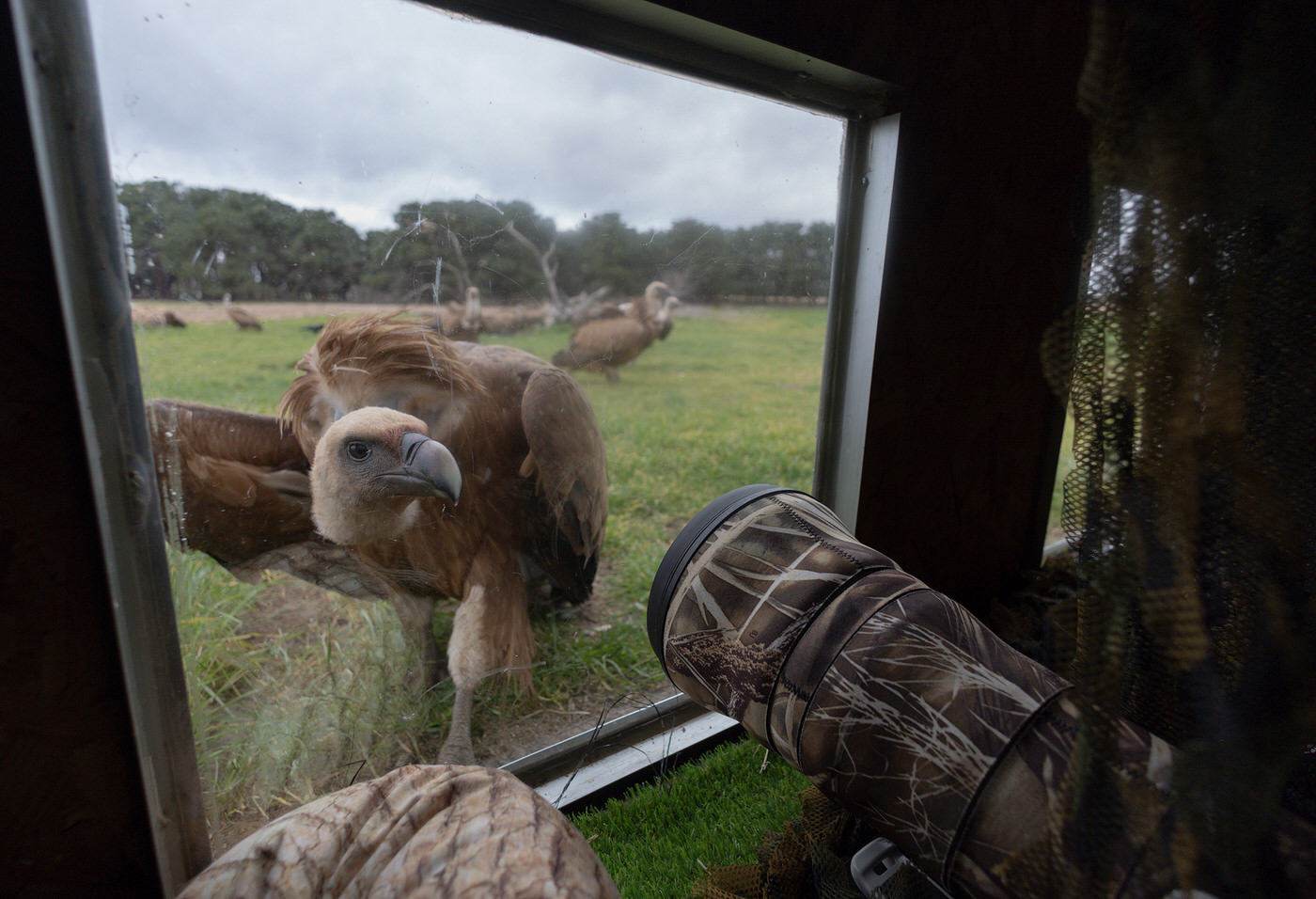 Recommended camera equipment:
This itinerary will give plenty of space for creativity. The environments and animals will give us the opportunity to use a wide range of focal lengths. For this, no special optics will be needed. Ideal lenses are definitely zooms, taking advantage of their flexibility to capture portrait and ambient images.
However, fixed lenses, which are less versatile, can provide the opportunity to focus on interesting cuts and blurs.
Our advice is to include a wide lens (wide angle between 16 and 35mm) in your backpack, to capture photos of landscapes and animals in their habitat, and a telephoto lens, 300mm and up, for portraits. The use of a tripod will be indispensable.
Read More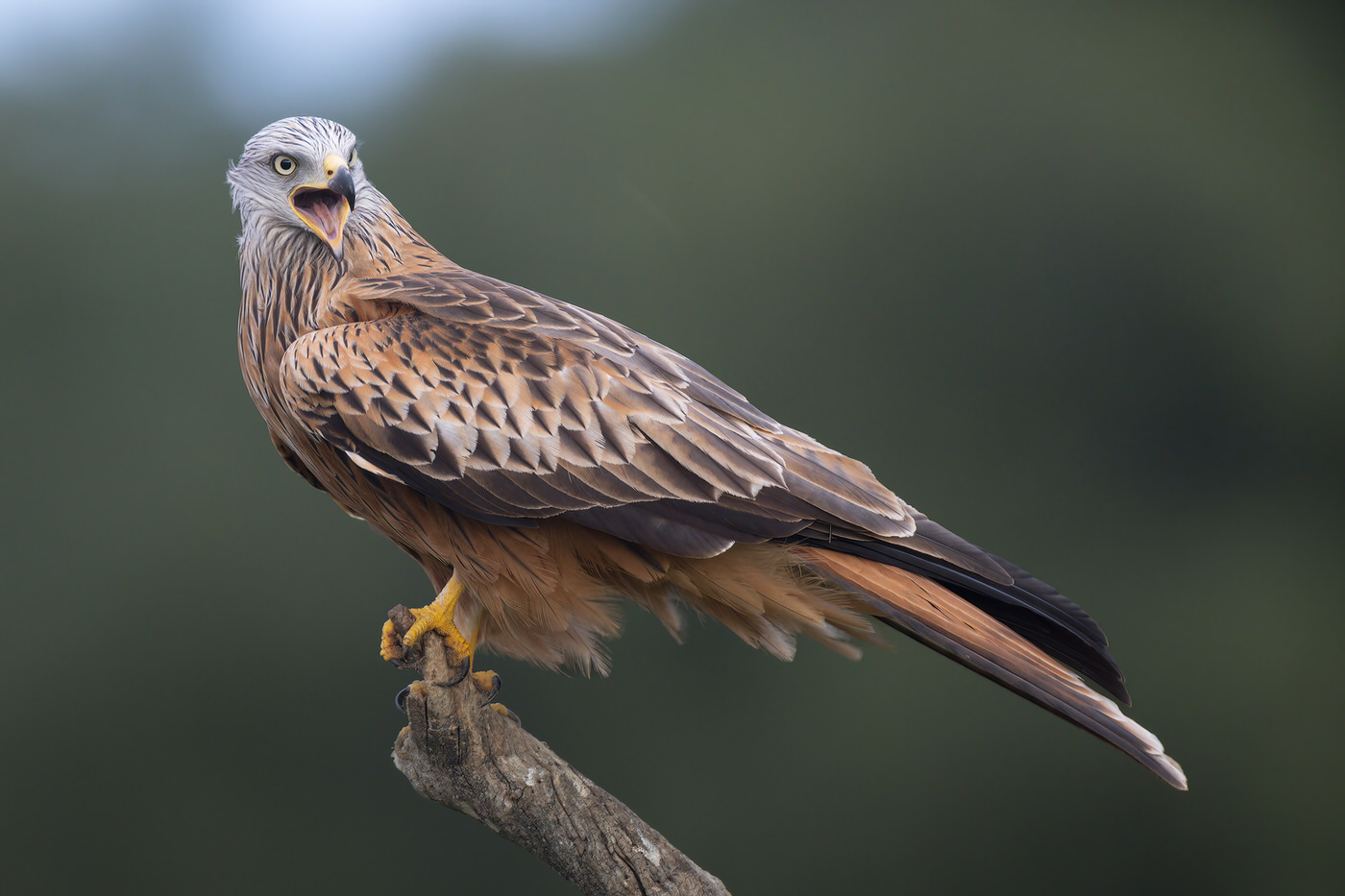 Rental:
Do you think you dont have the right equipment for this event?
Now it is possible to rent a complete set of equipment (Reflex + supertele) to attend the event and
enjoy the experience.
Among the products currently available are:
Canon R6, Canon 70D, Canon 5d Mark IV
Tamron SP 150-600mm f/5-6.3 Di VC USD G2 (Canon and Nikon)
Canon 200/400 f/4 IS L USM
Canon RF 400mm f/2.8
If you are looking for other products, contact us and we will help you find the lens or camera you want.
Products are rented without deposits, no credit/prepaid card or special bond. Each product is delivered on site and no insurance or documents are required.
This service is provided to enable anyone to take part in a trip like this, allowing each photographer to shoot in the optimum conditions.
Contact us for more information on availability and prices.
Read More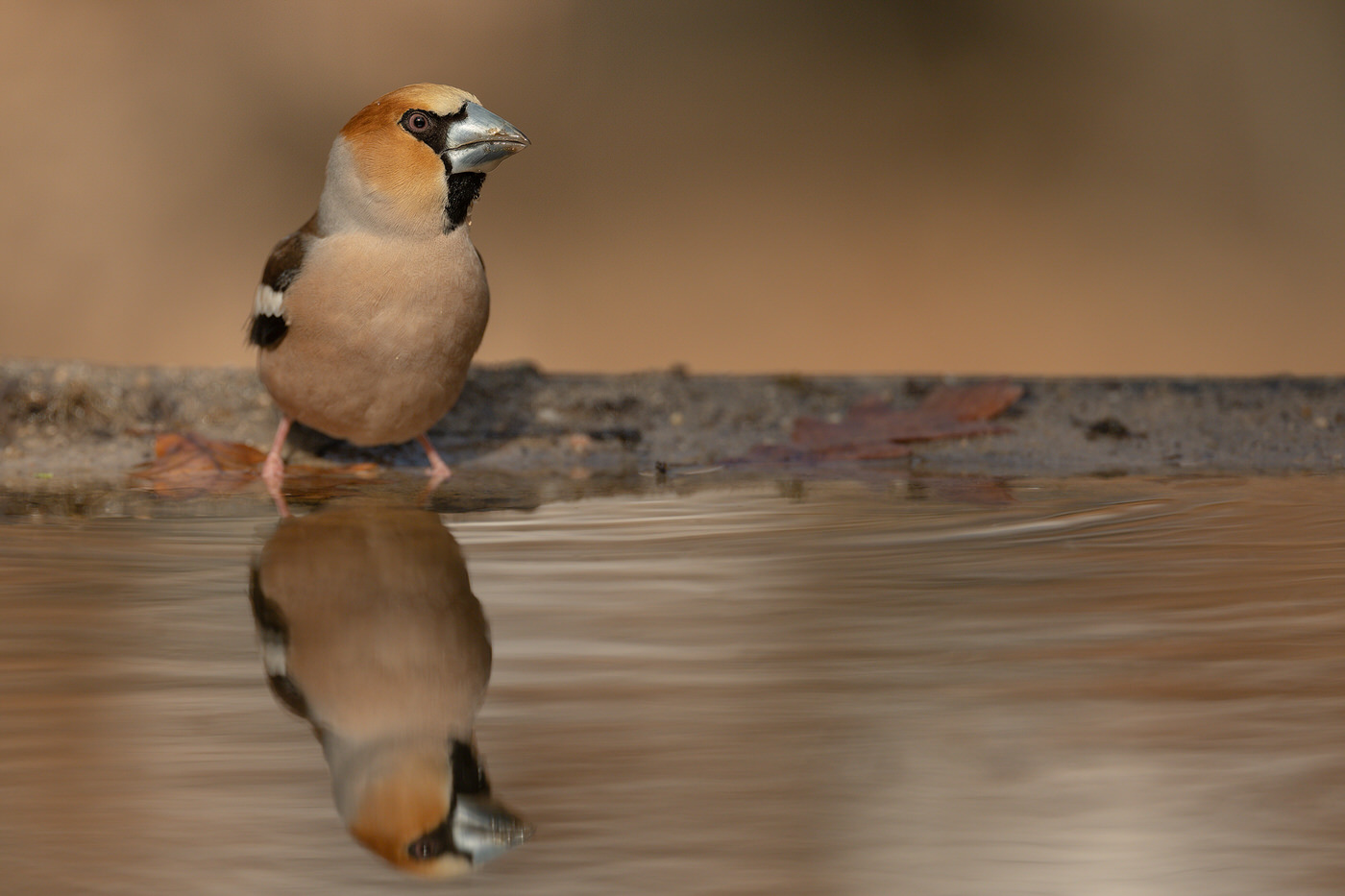 Programme details
Day 1 
Arrival at Adolfo Suárez Madrid-Barajas Airport. From here, by private transfer, we will move to the hotel in the early afternoon (approx. 1.15h)
Accommodation in the hotel
Photographic session until sunset dedicated to griffins and other vultures in a spectacular canyon that hosts dozens of nests among griffins, Egyptian vultures and other species.
Dinner and overnight stay
Day 2-3-4
Wake up before dawn, breakfast, and transfer to the photo hide.
Two photo sessions will be carried out each day from the hide, morning and evening. Each hide will be for the exclusive use of the group and each photographer will be able to visit two different locations each day.
Available locations could include:
Several hides with watering holes, where, in this period, it is also possible to observe 30 or more different species in a session, including passerines, blue-winged magpies, goshawks, sparrow hawks and sometimes even a few mammals.
A hide for the golden eagle, where not only eagles, but also foxes and a large number of passerines can be photographed at close range.
A hide for necrophagous birds, where we have a huge variety of birds including: griffon vultures, monk vultures, Egyptian vultures, black kites, red kites, storks, crows and more.
 A hide for owls, where it is possible to photograph owls even at a distance of 5 metres. A hide on a stretch of water, dedicated to aquatic species and all animals requiring this type of habitat.
A dedicated bee-eater hide, usually a glassless, mobile hide, that is placed in an ideal position each year for the nesting of this migratory bird.
Every year some locations are added, even with mobile hides, for particular species such as Blue rock thrush, redhead, black-eared wheatear and other rare species.
Day 5 
Wake up in the morning, breakfast, and transfer to Adolfo Suárez Madrid-Barajas Airport (MAD).
Greetings before departure!
Read More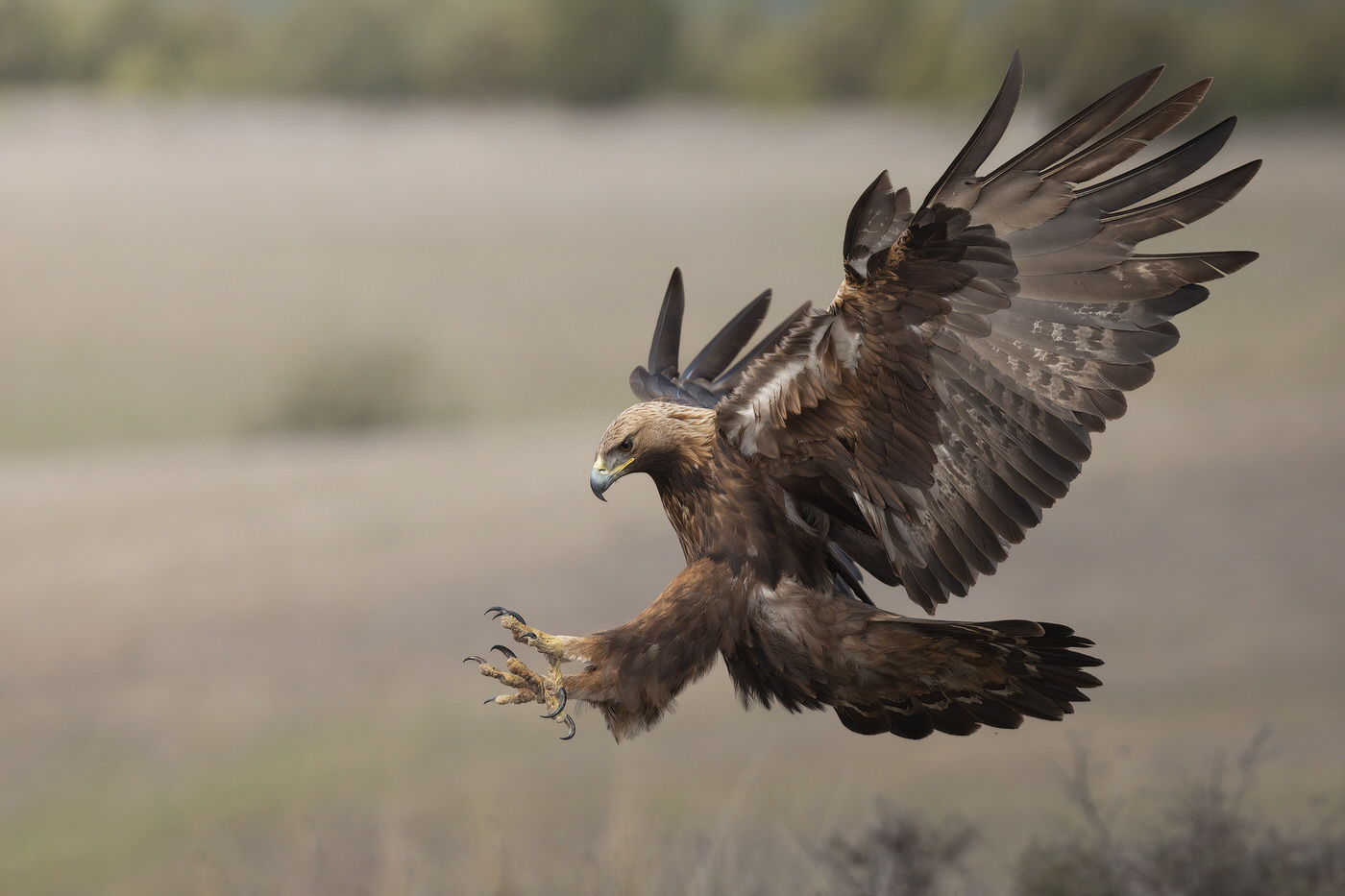 How to apply
An advance payment and personal information will be required for registration.
Please enter your email in the box below to receive support for your booking. Always check your SPAM box if you don't find our email.
If you have any further questions, please fill in the contact form at the bottom of the page or contact us via whatsapp by clicking on the icon at the bottom right.
Assistance from a professional photographer throughout the trip
All meals (breakfast, lunch and dinner)
All nights in a double or single room
7 photo sessions (sunrise and sunset)
All local transfers (location/hotel)
Transfer to and from Madrid-Barajas Airport
Extra Drinks
Flights (if necessary)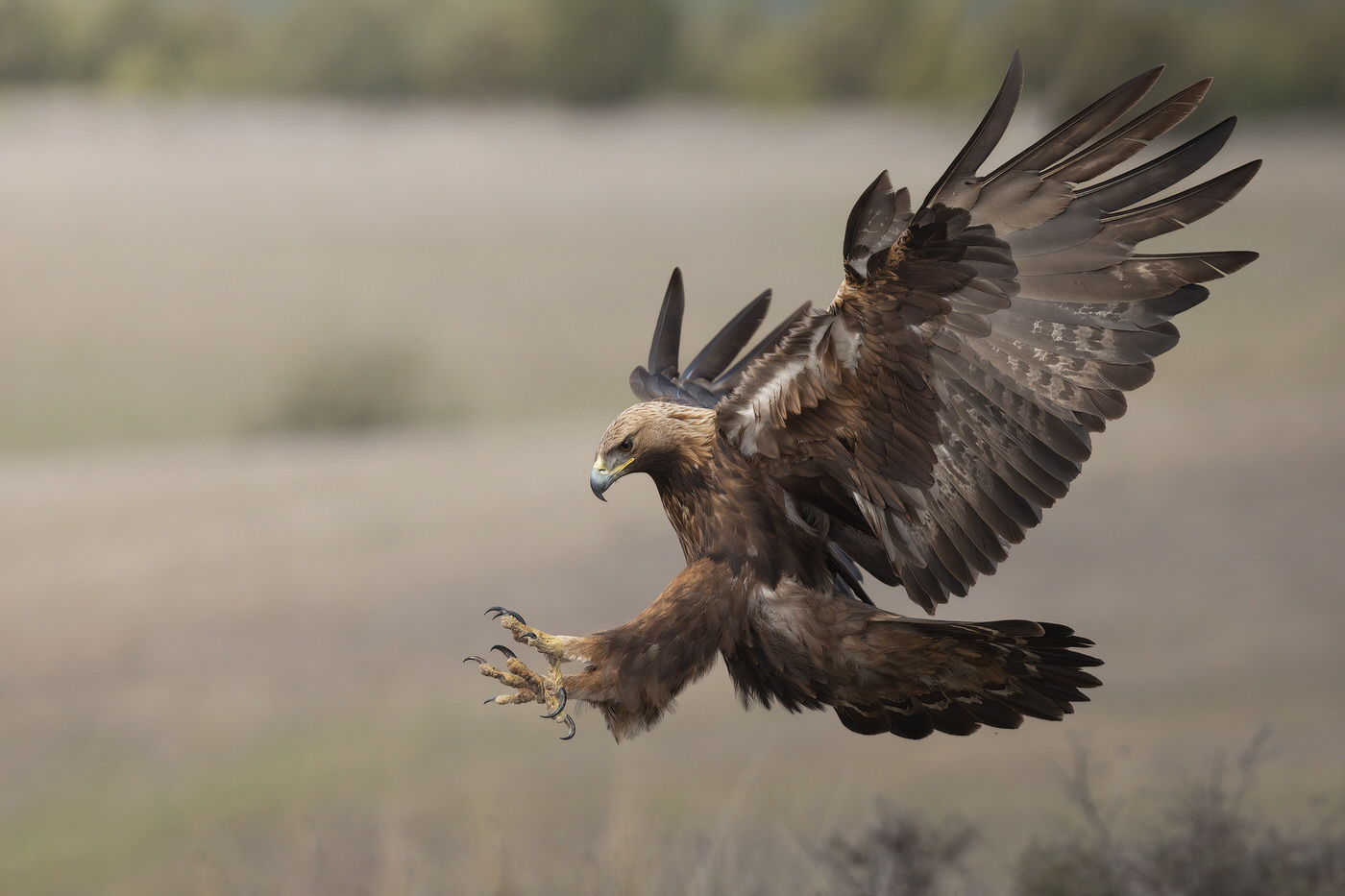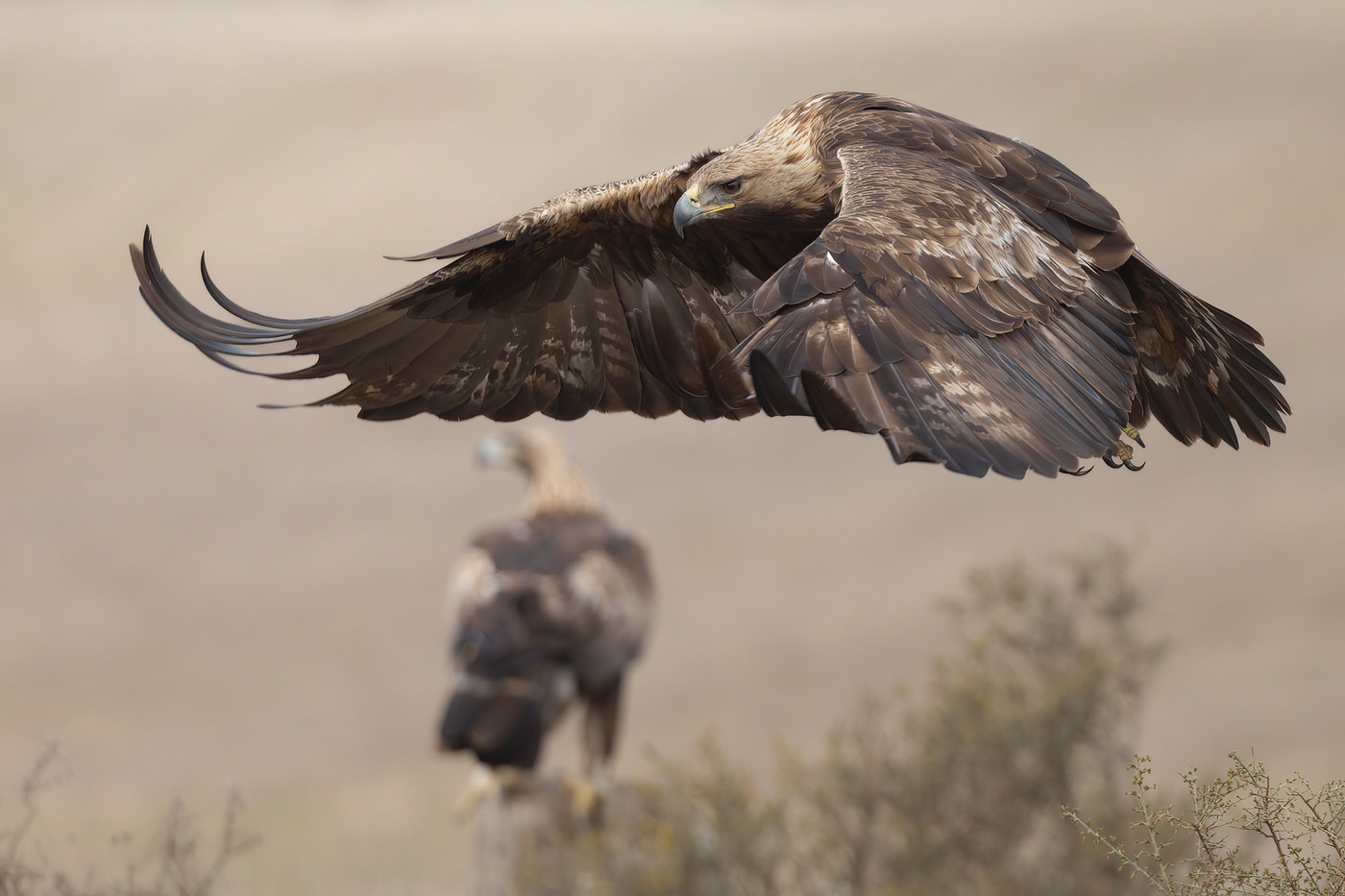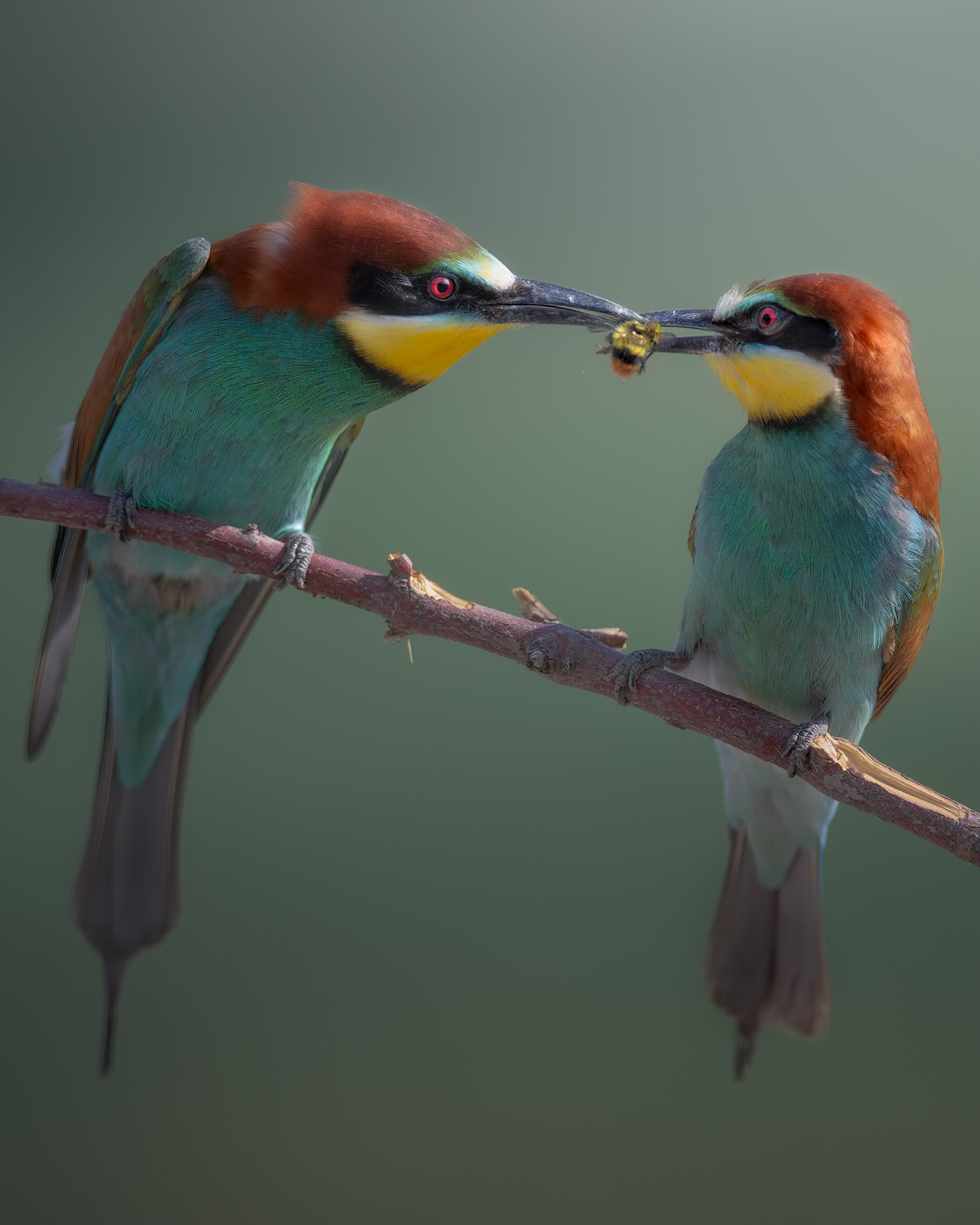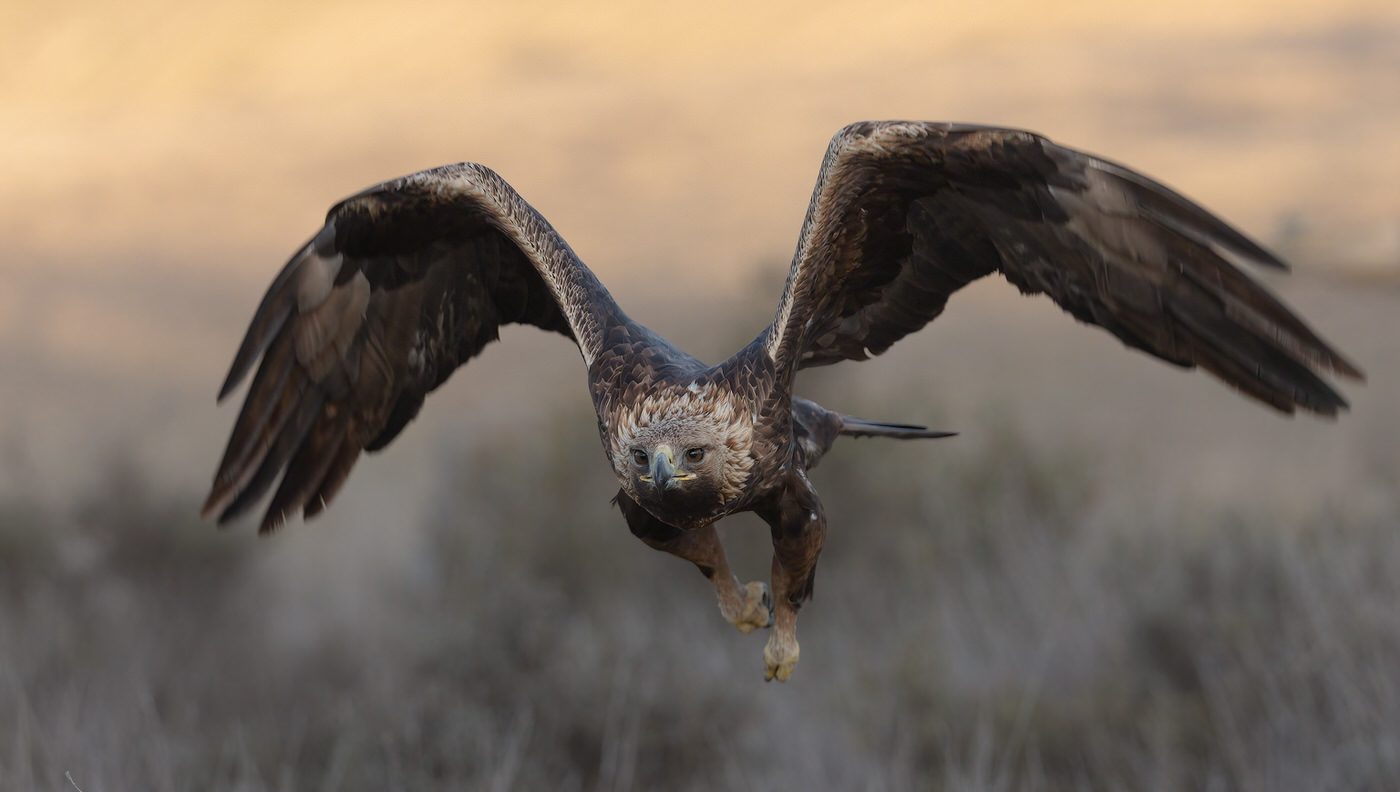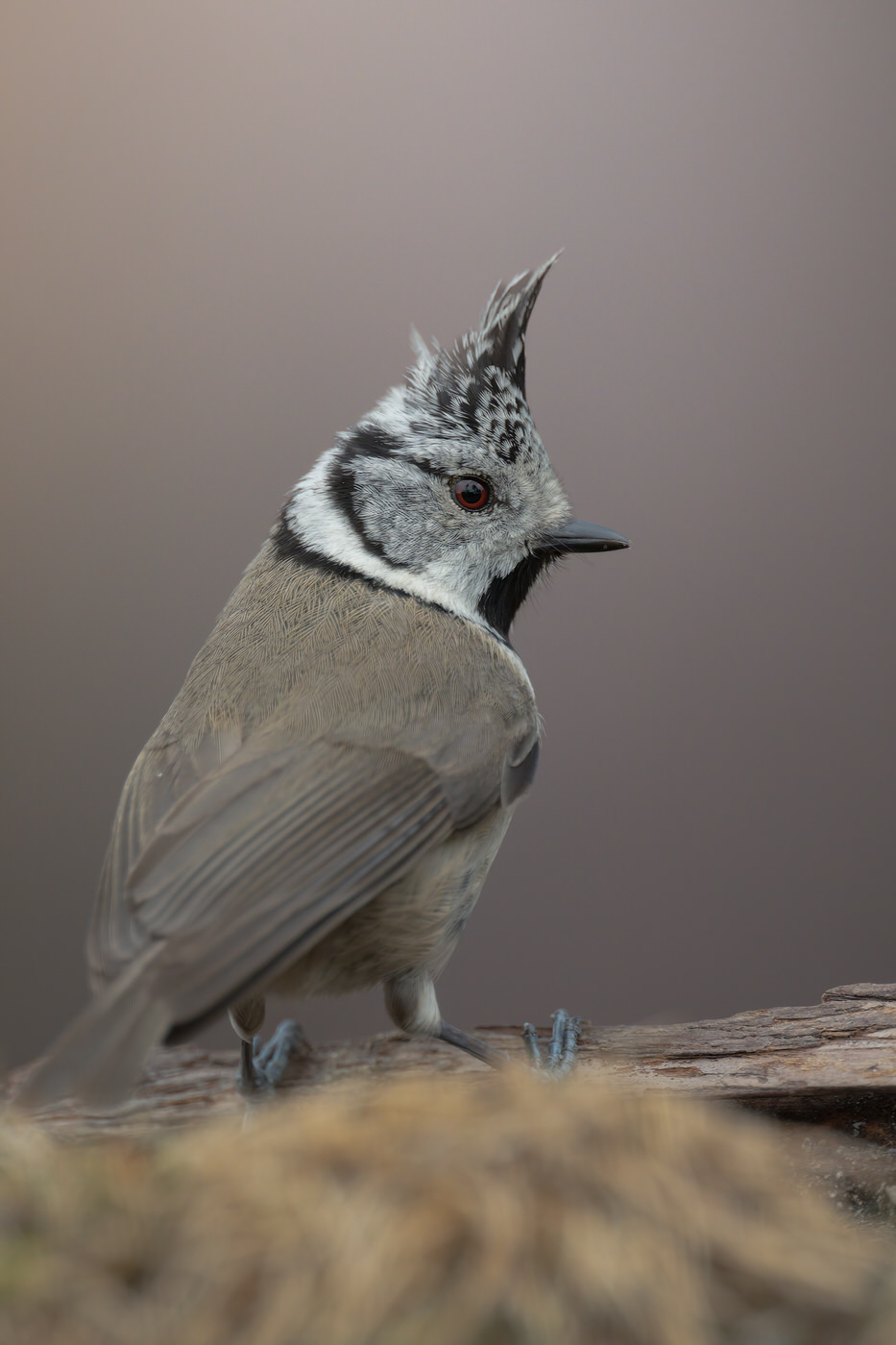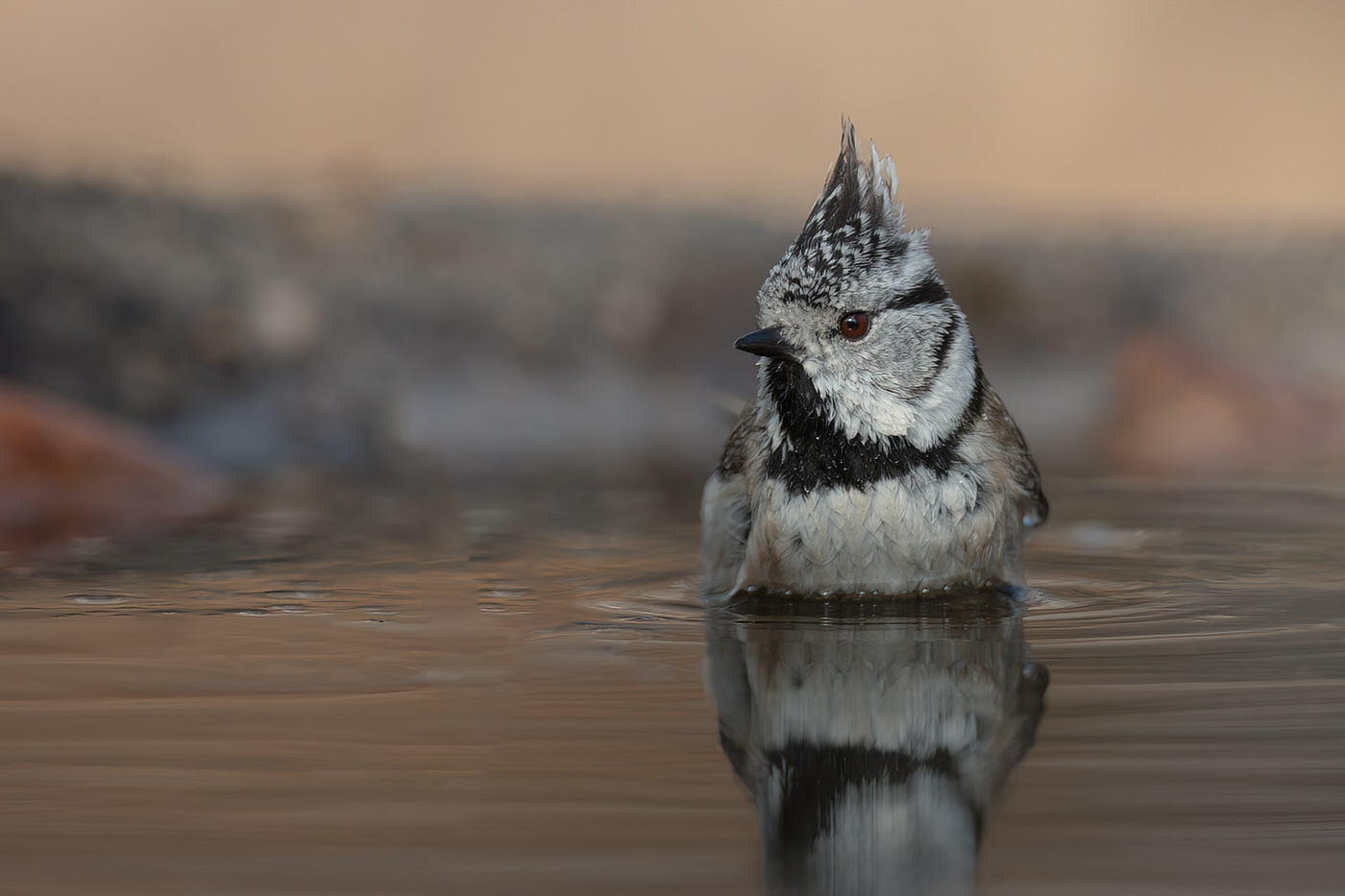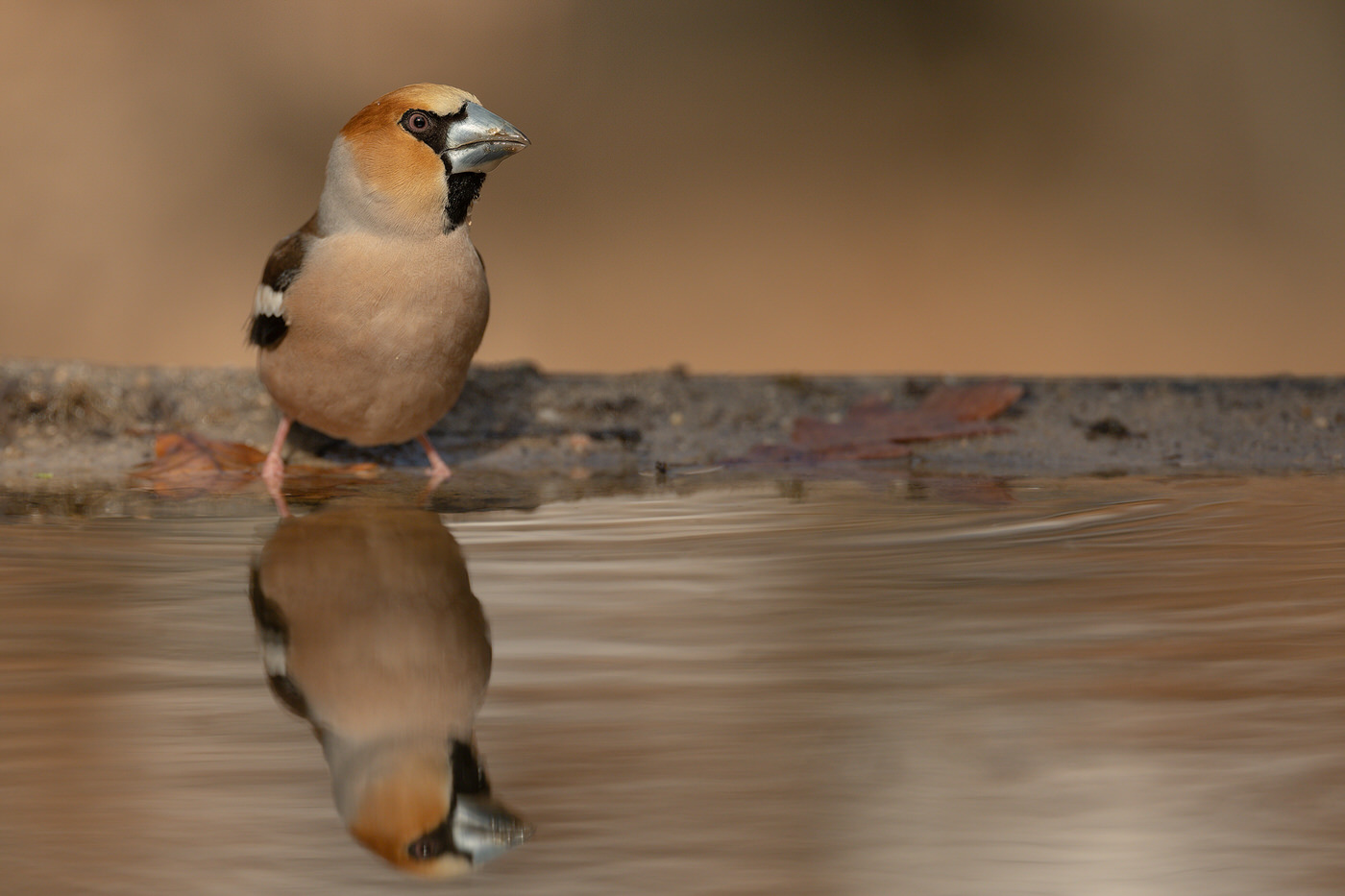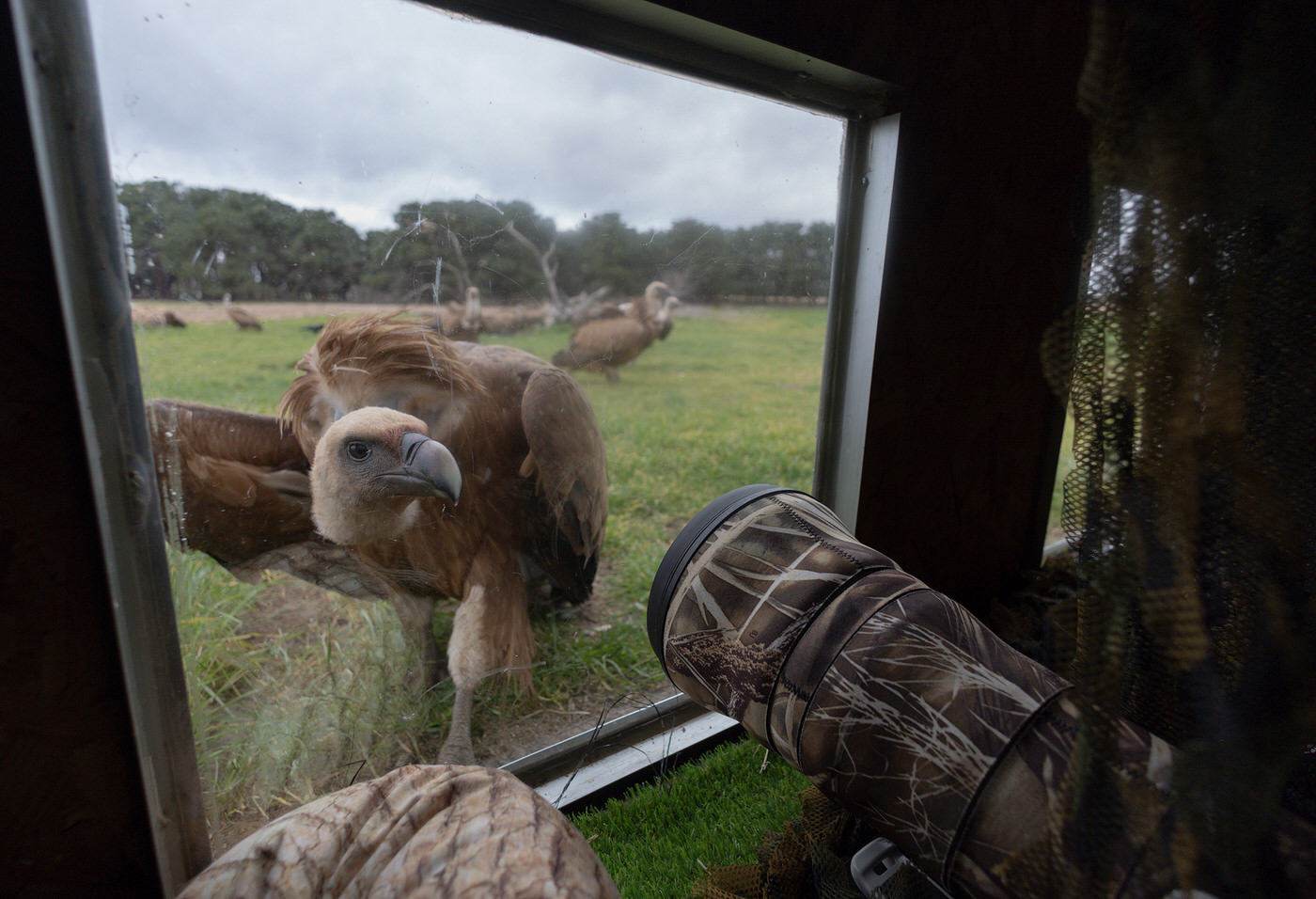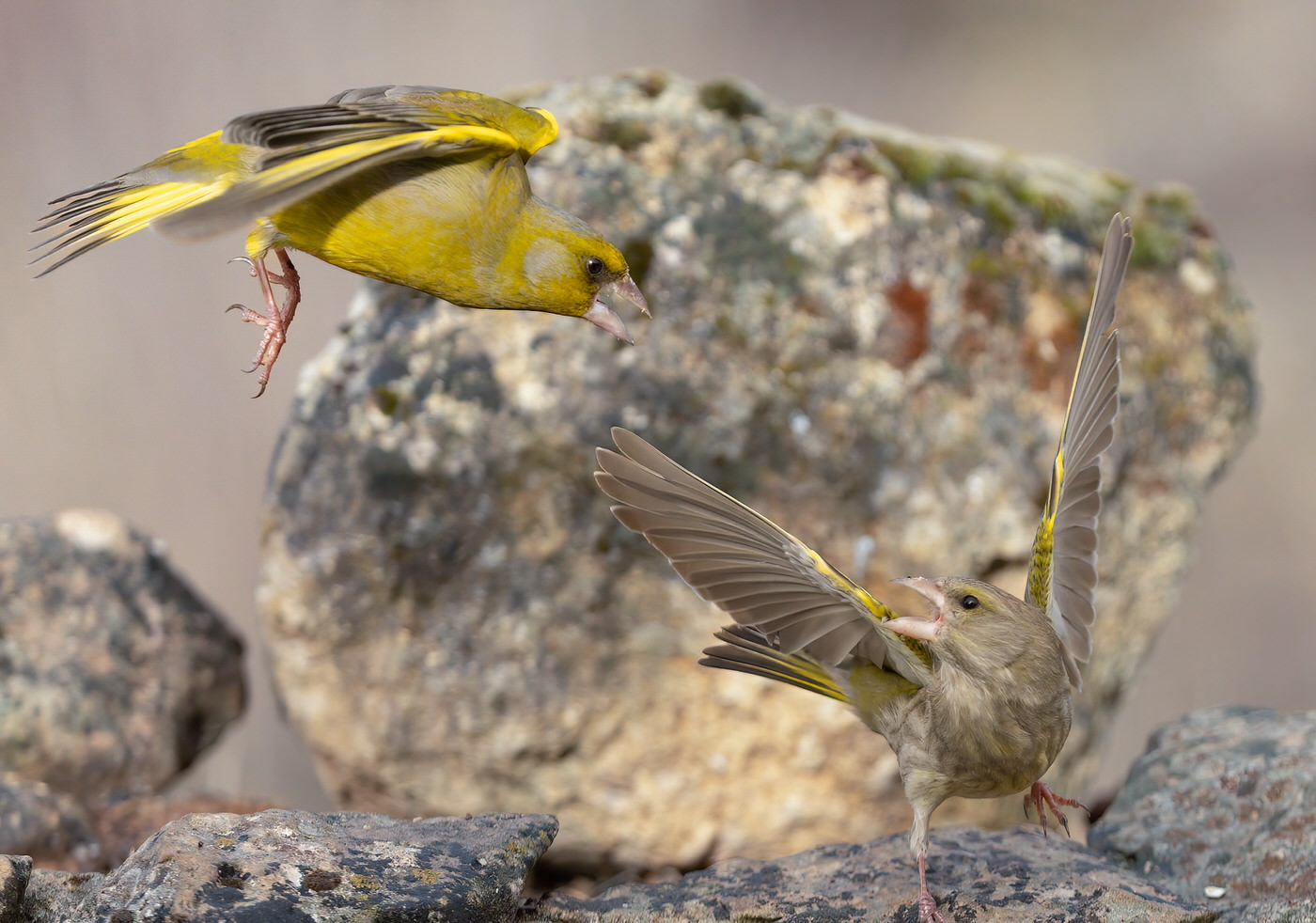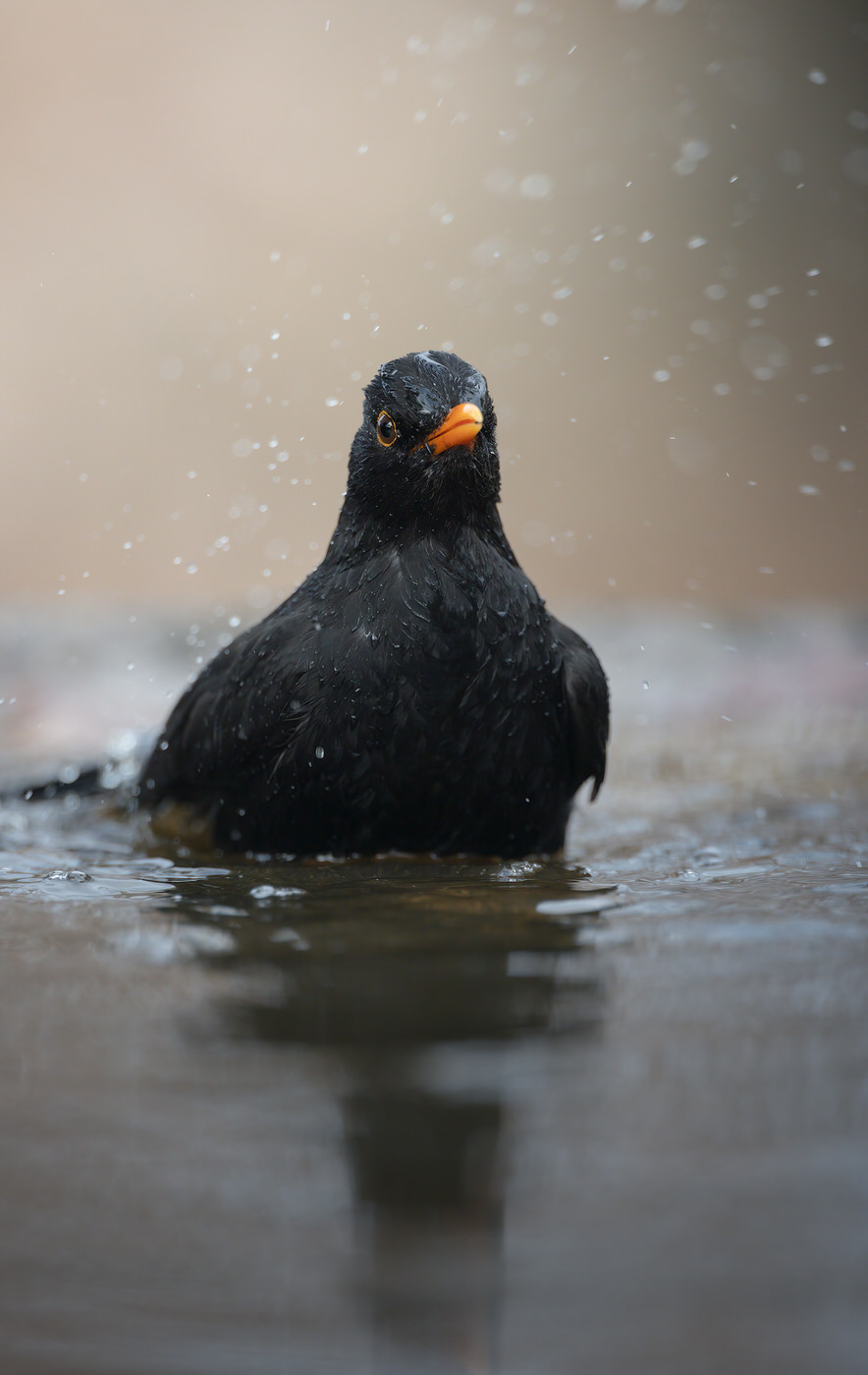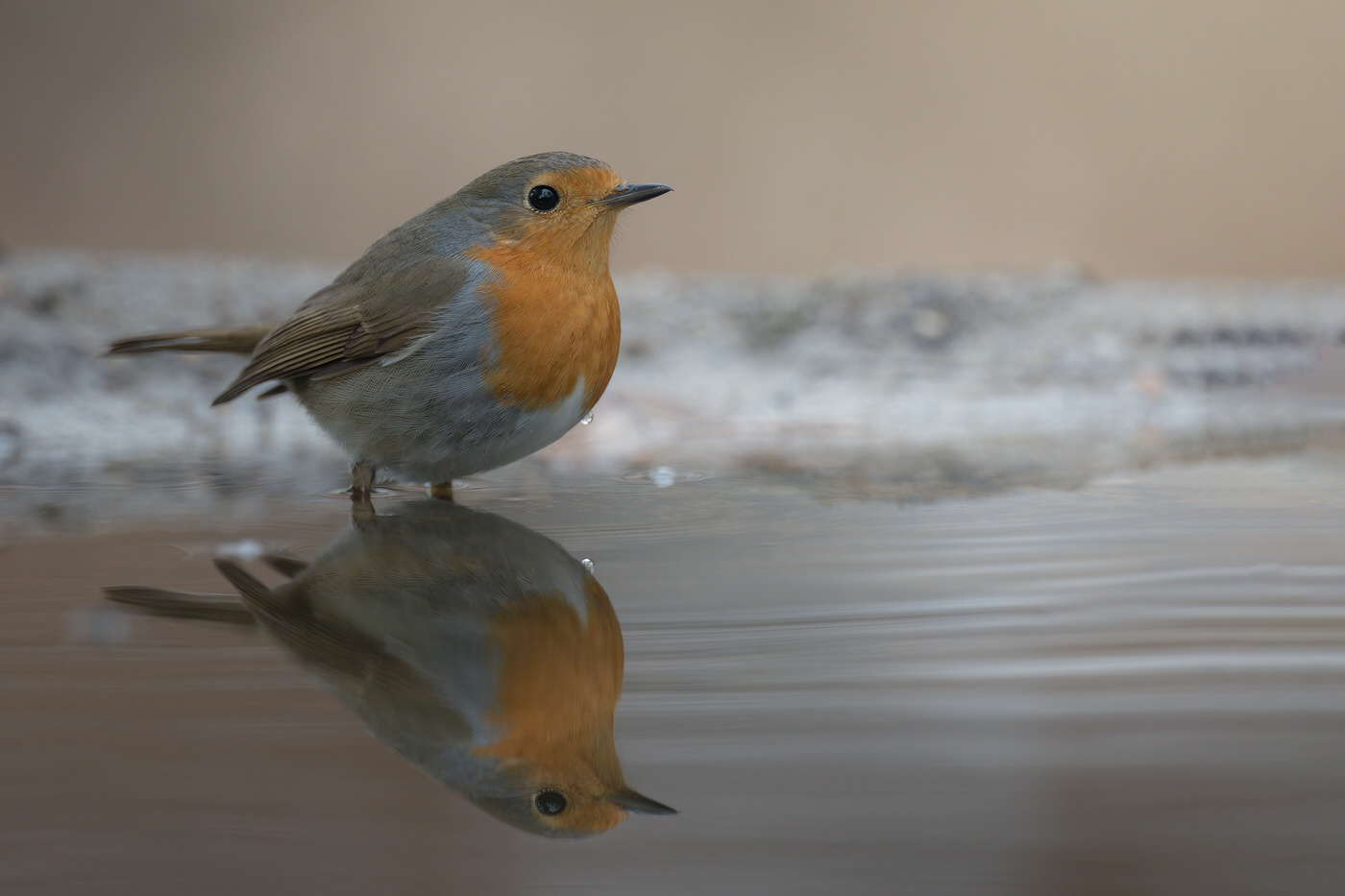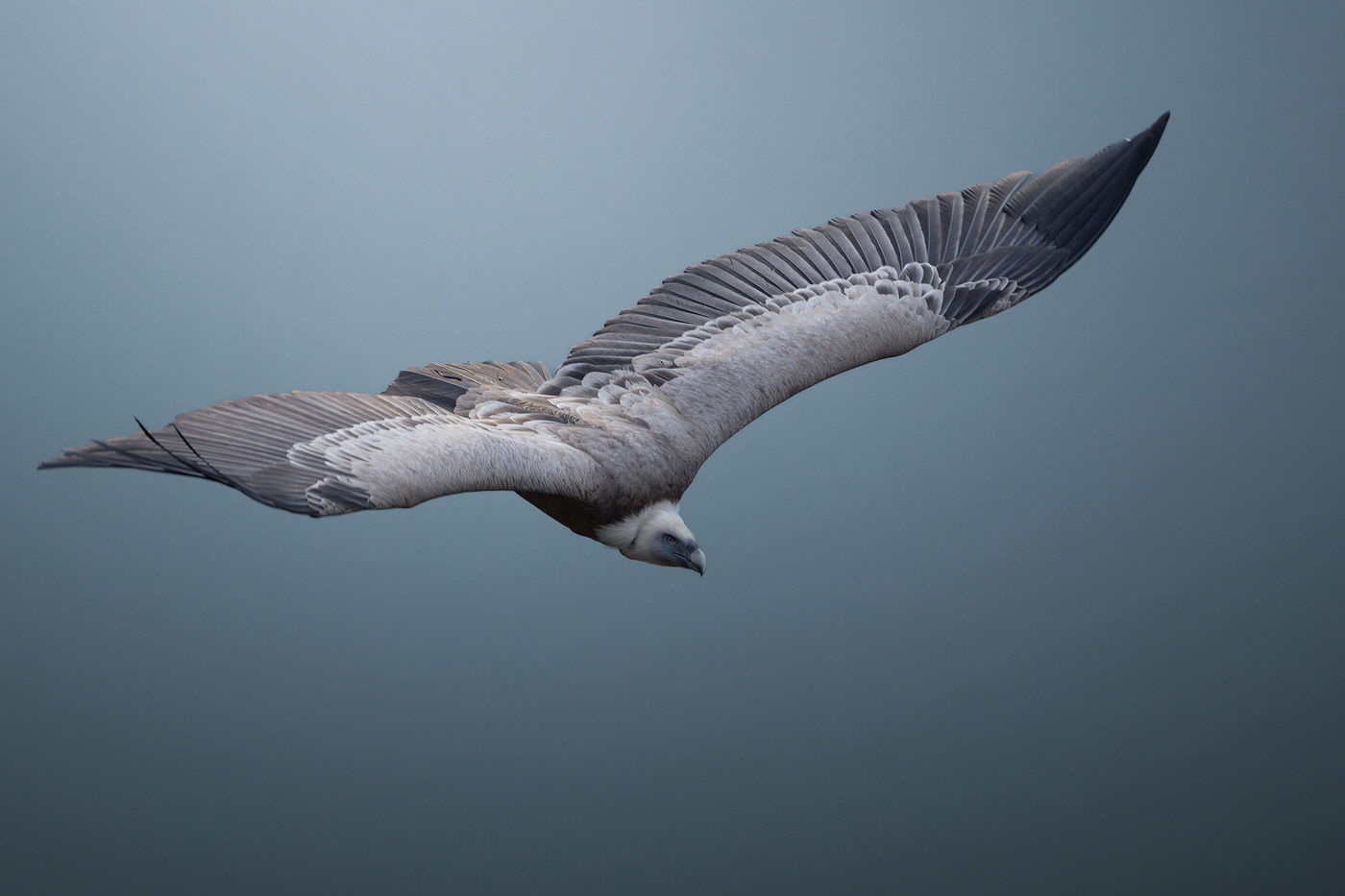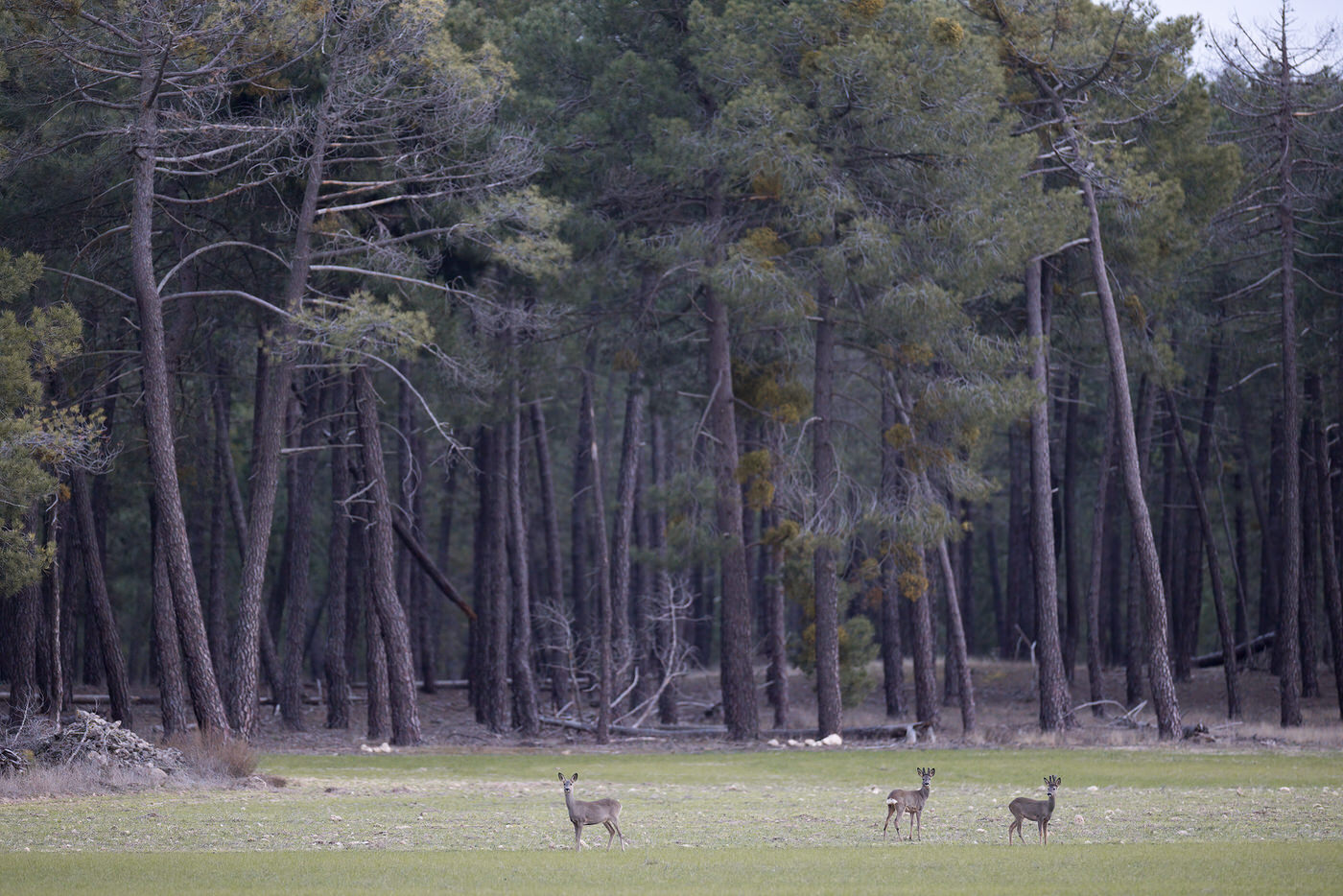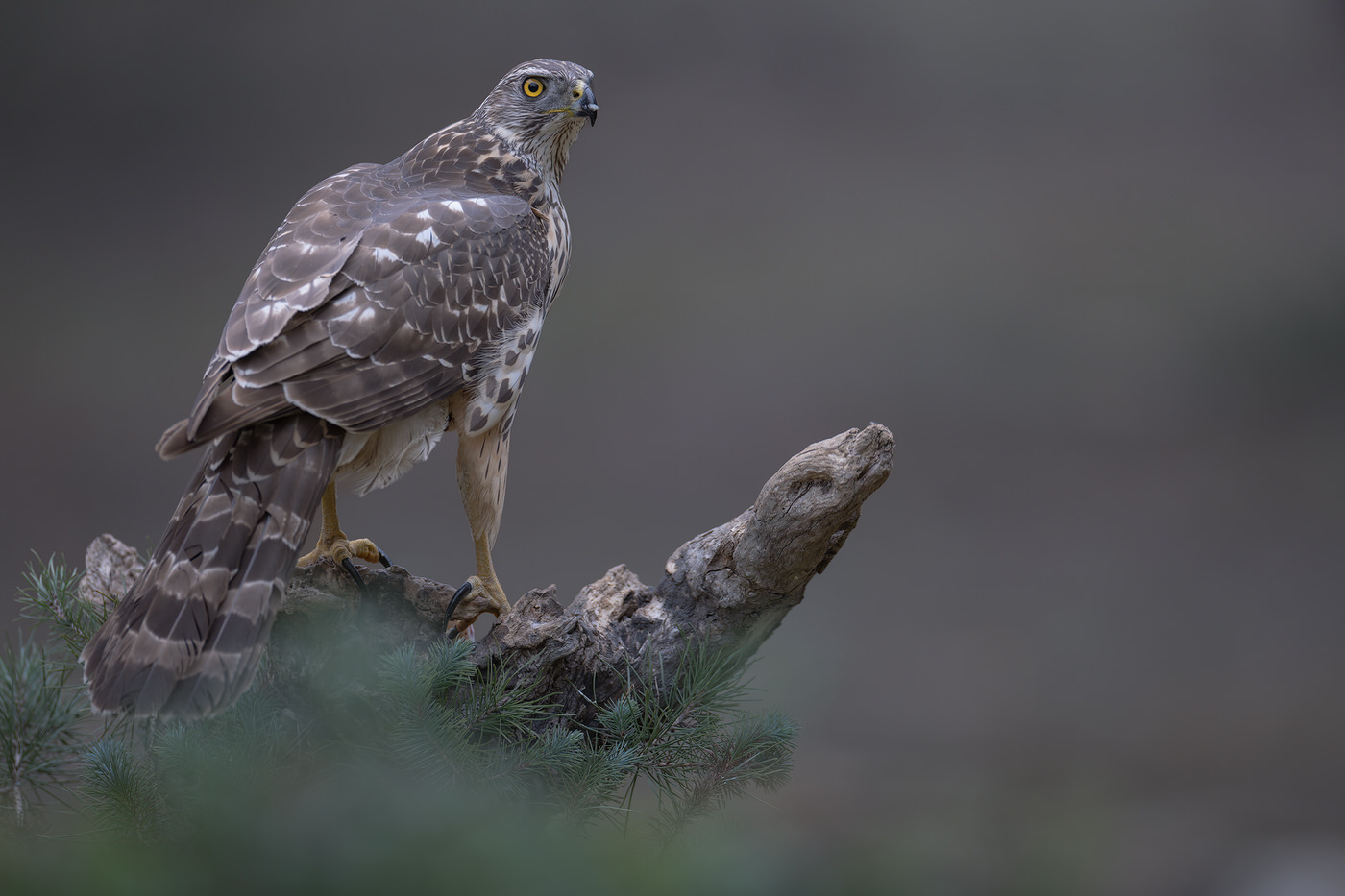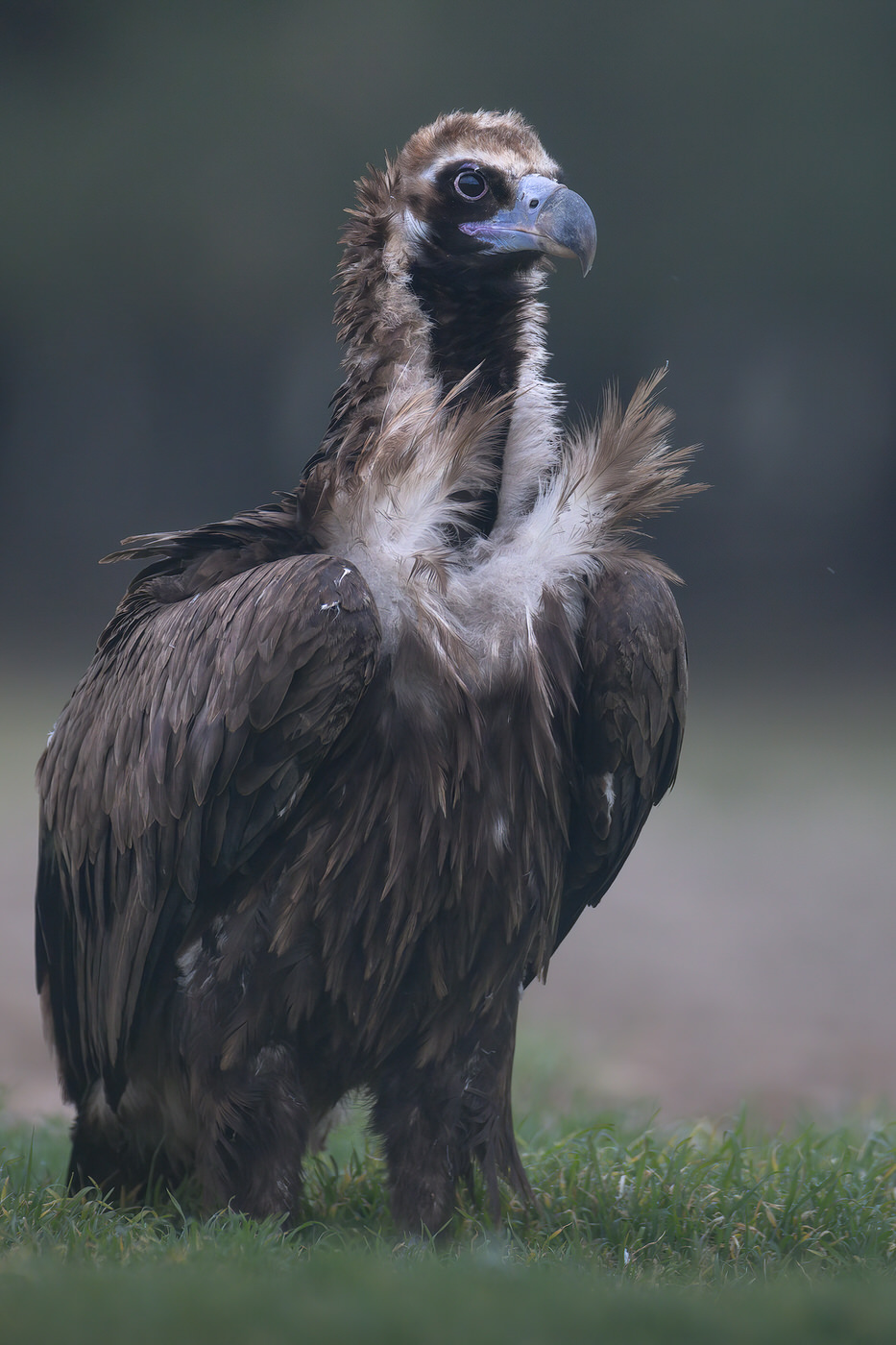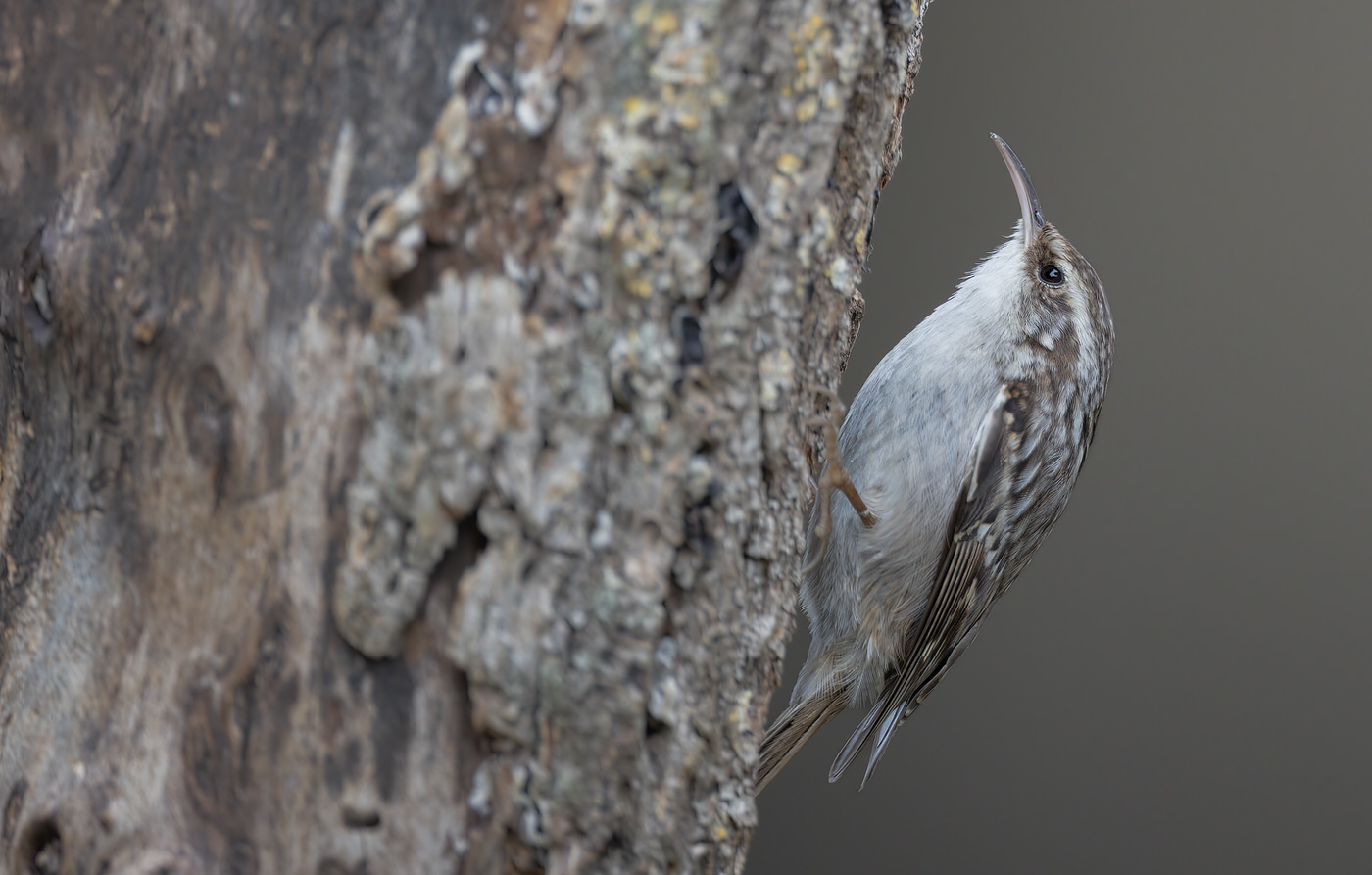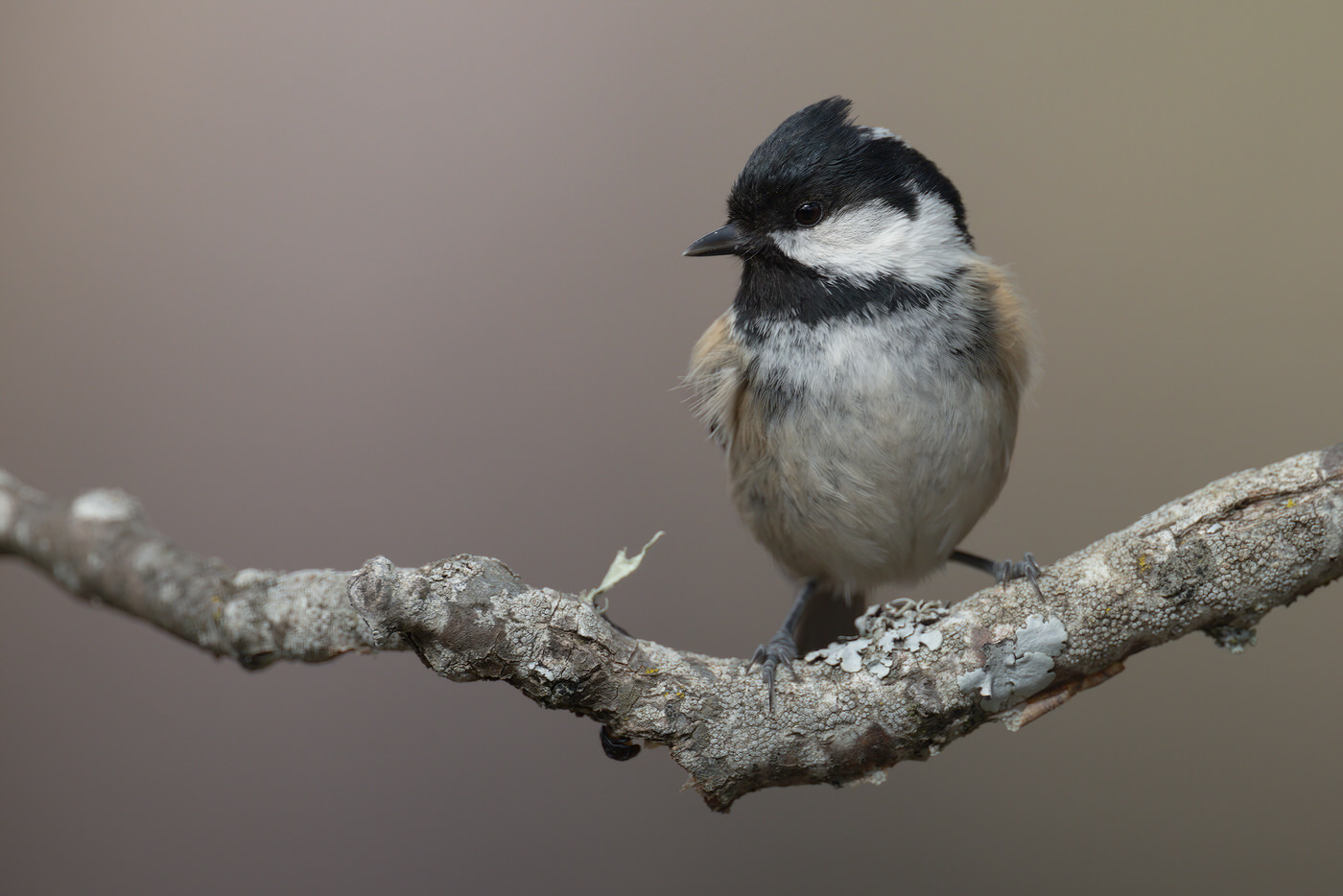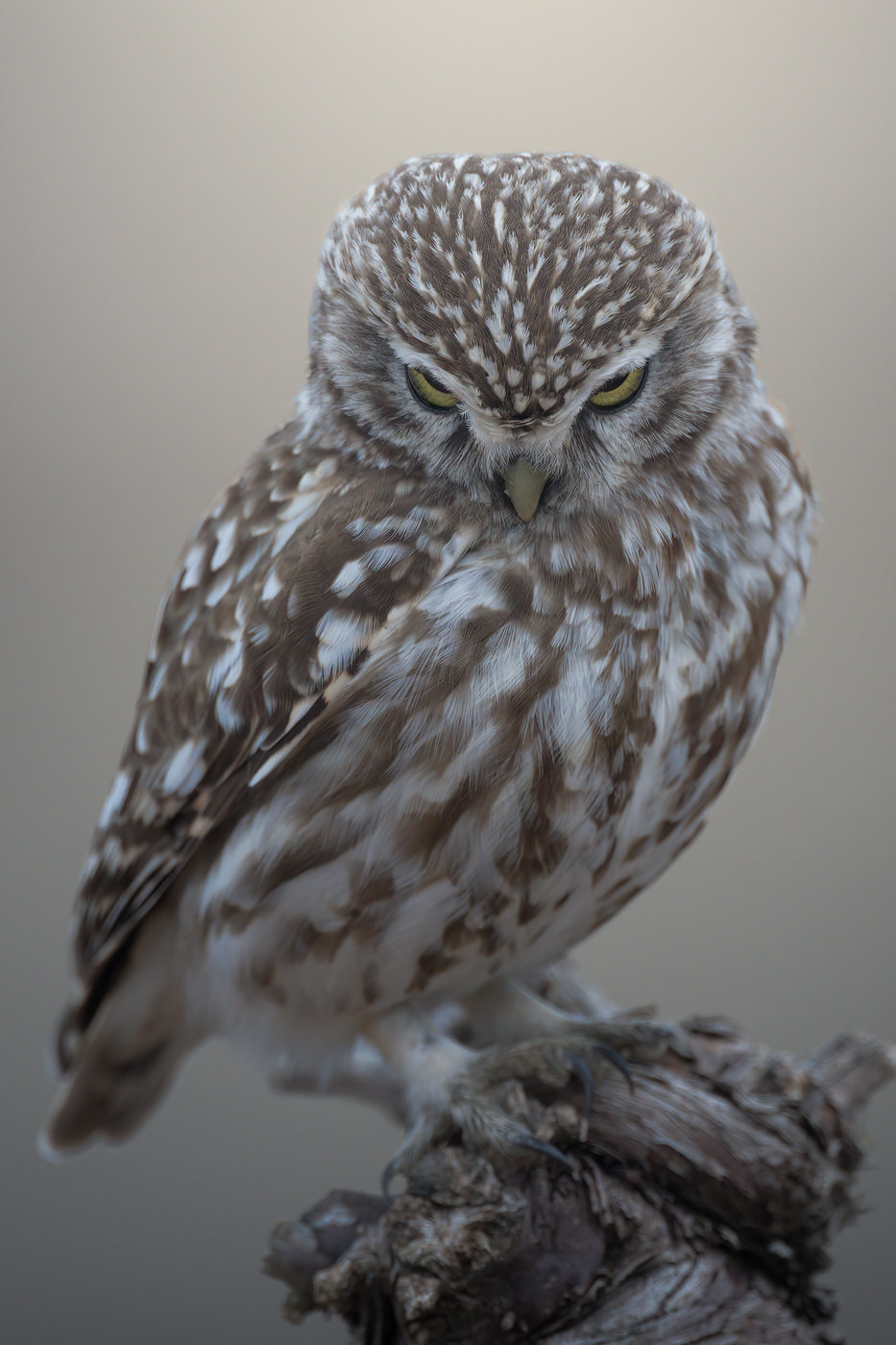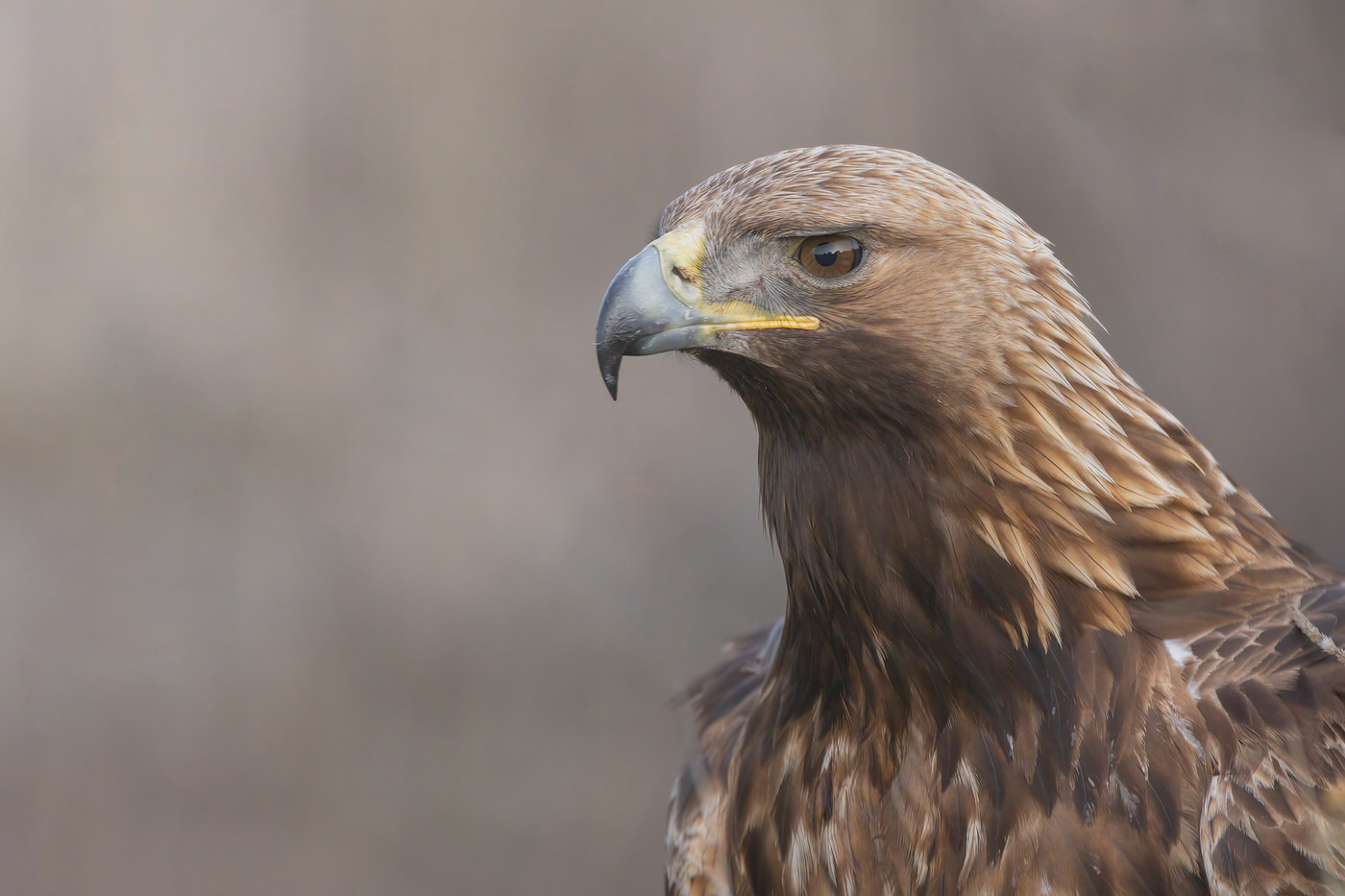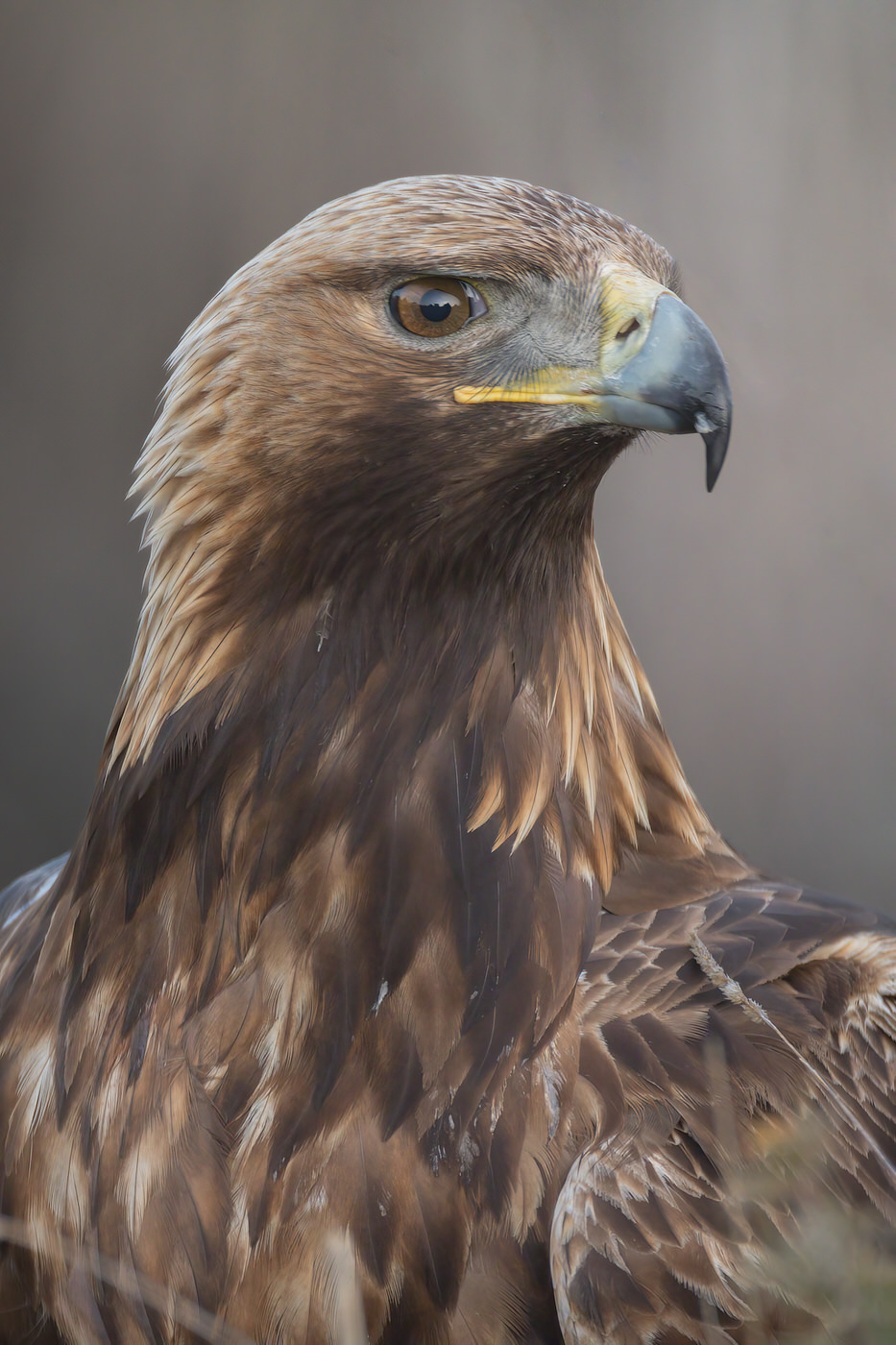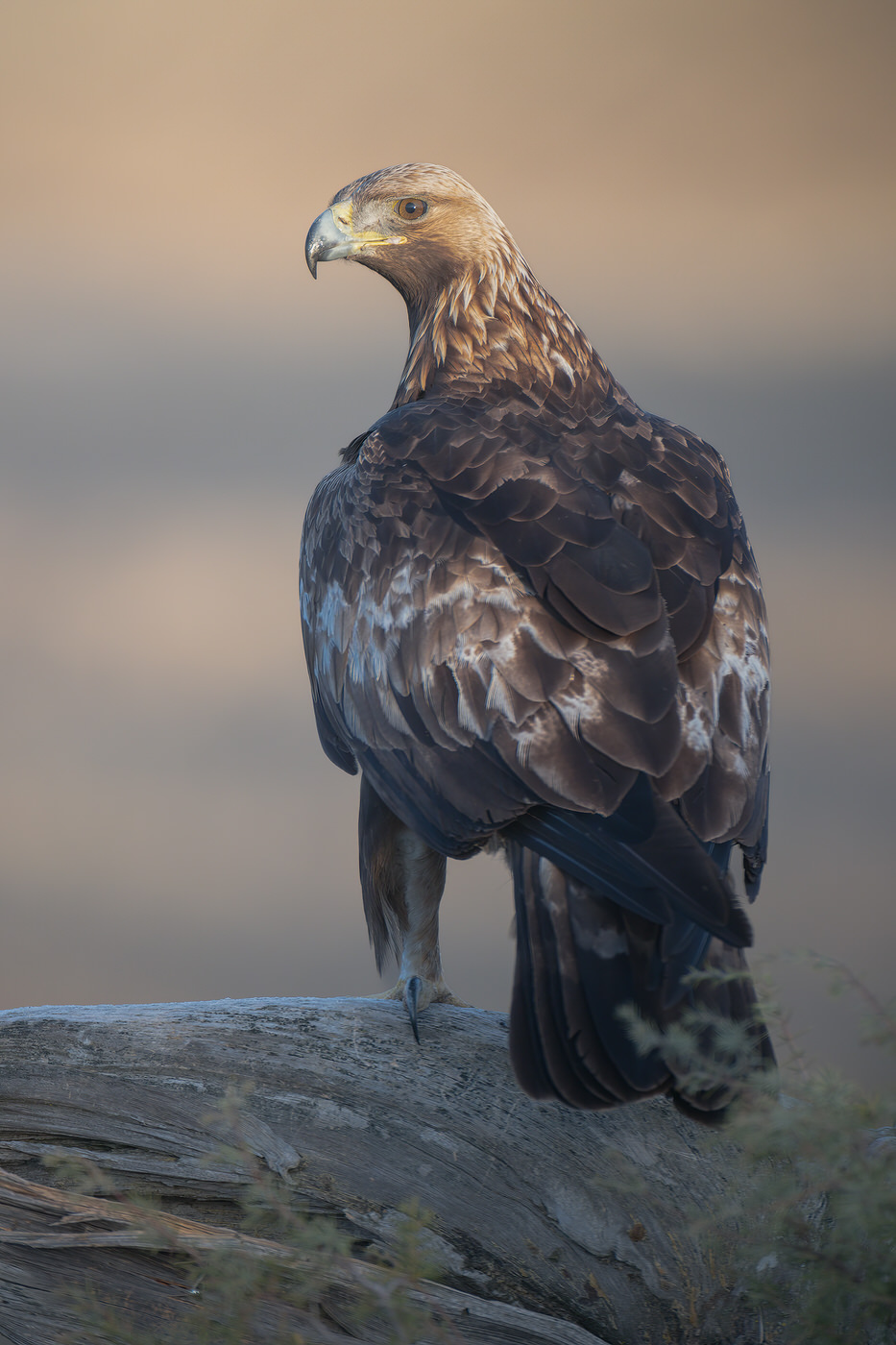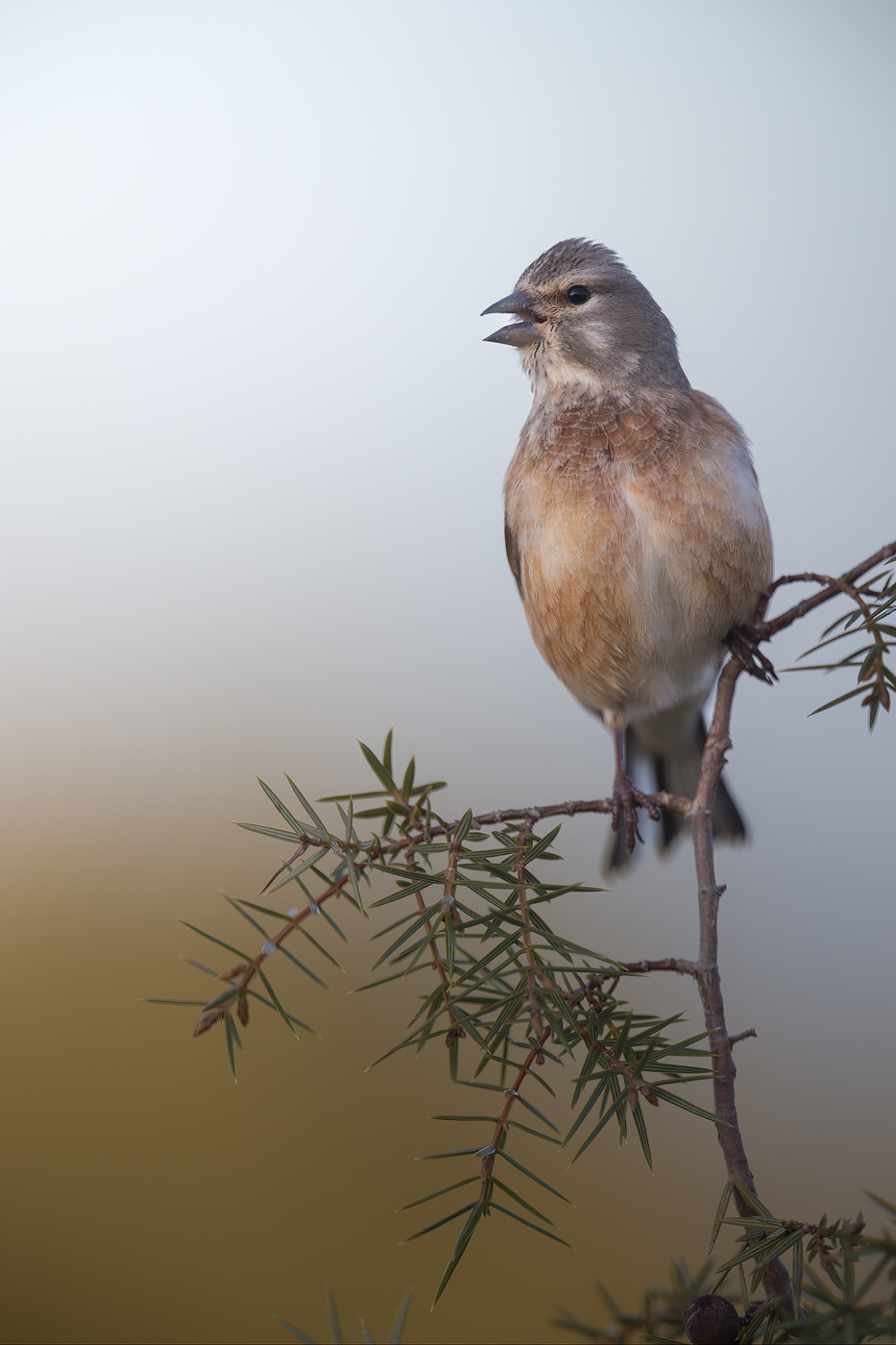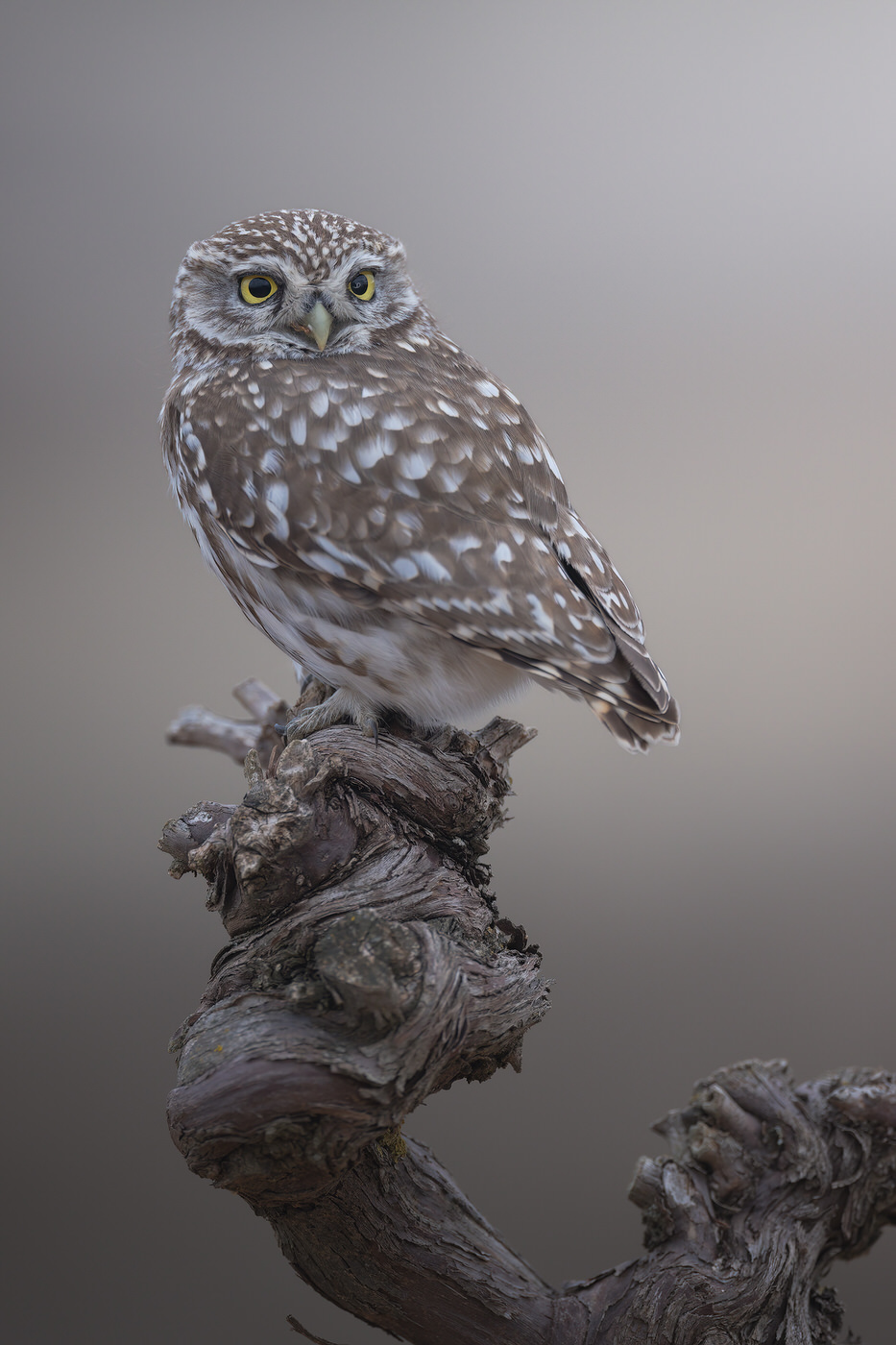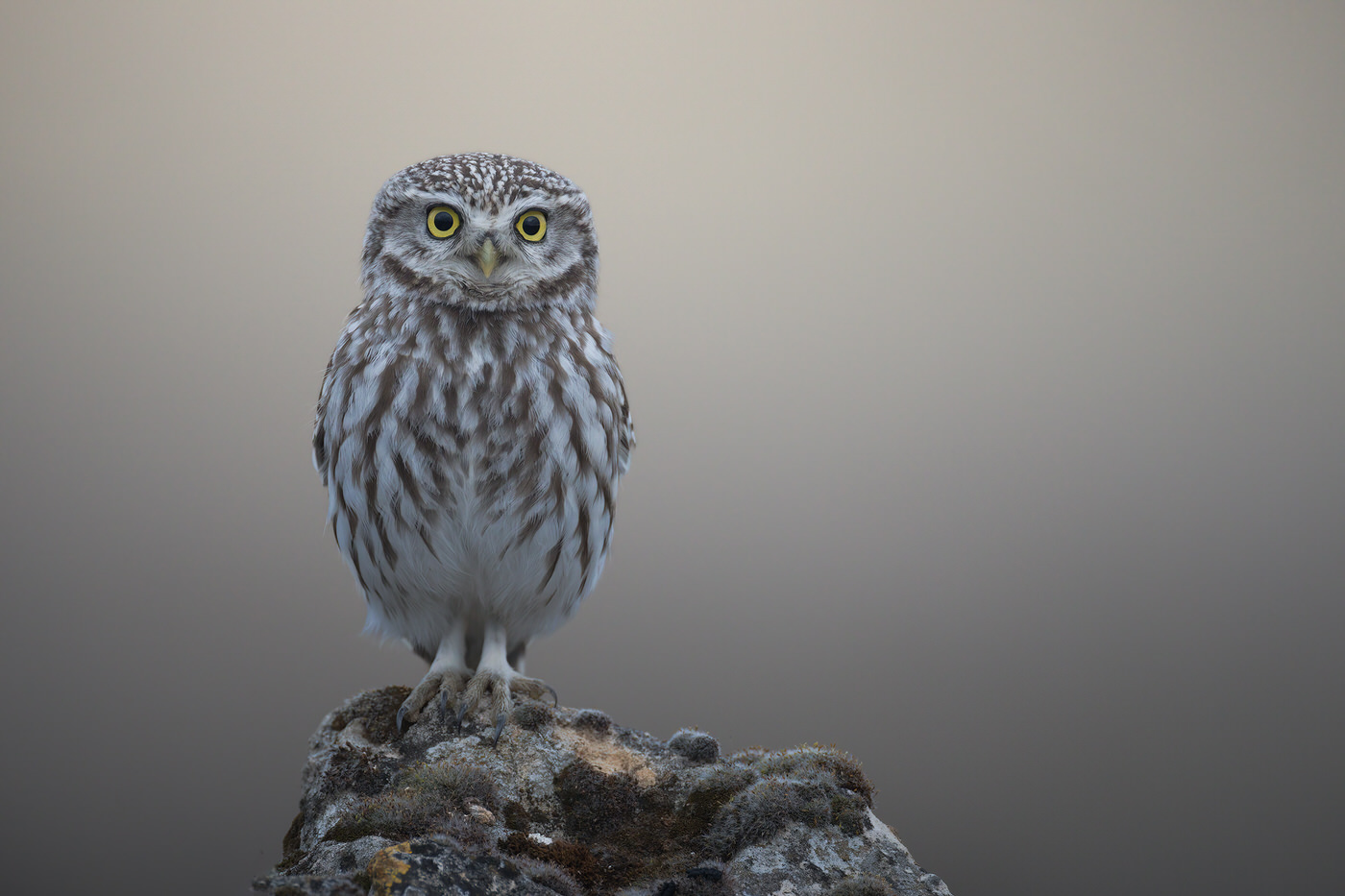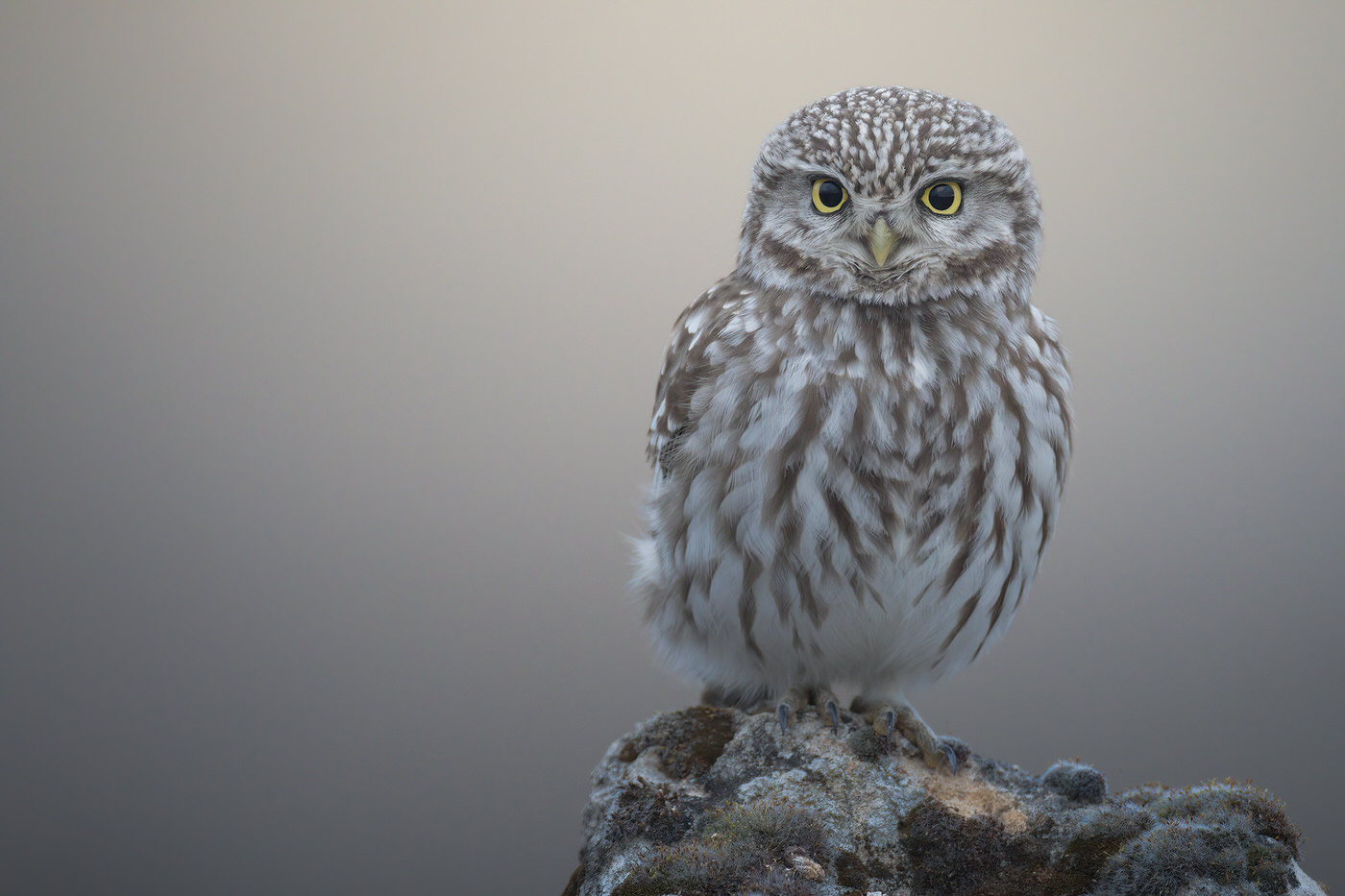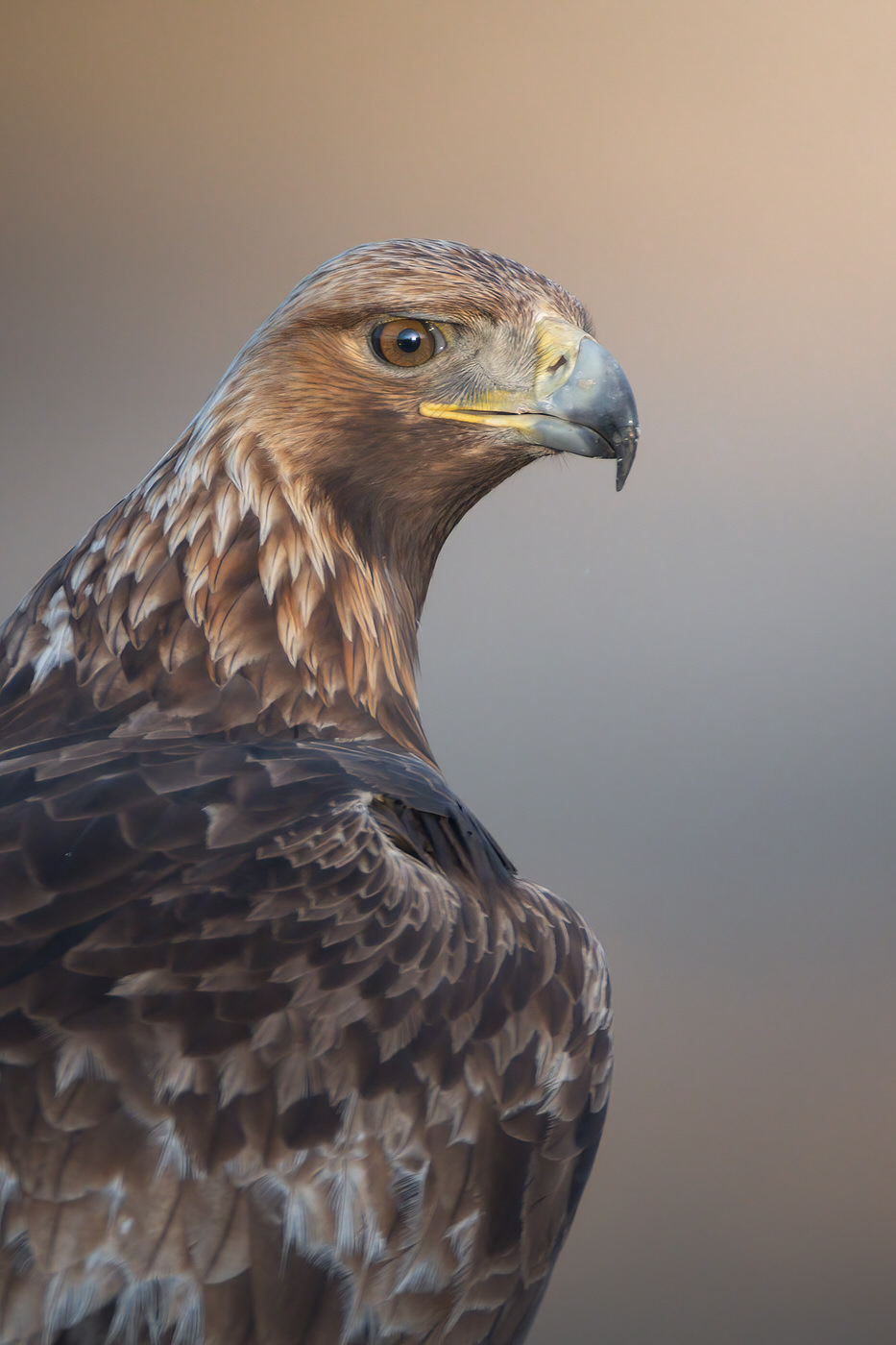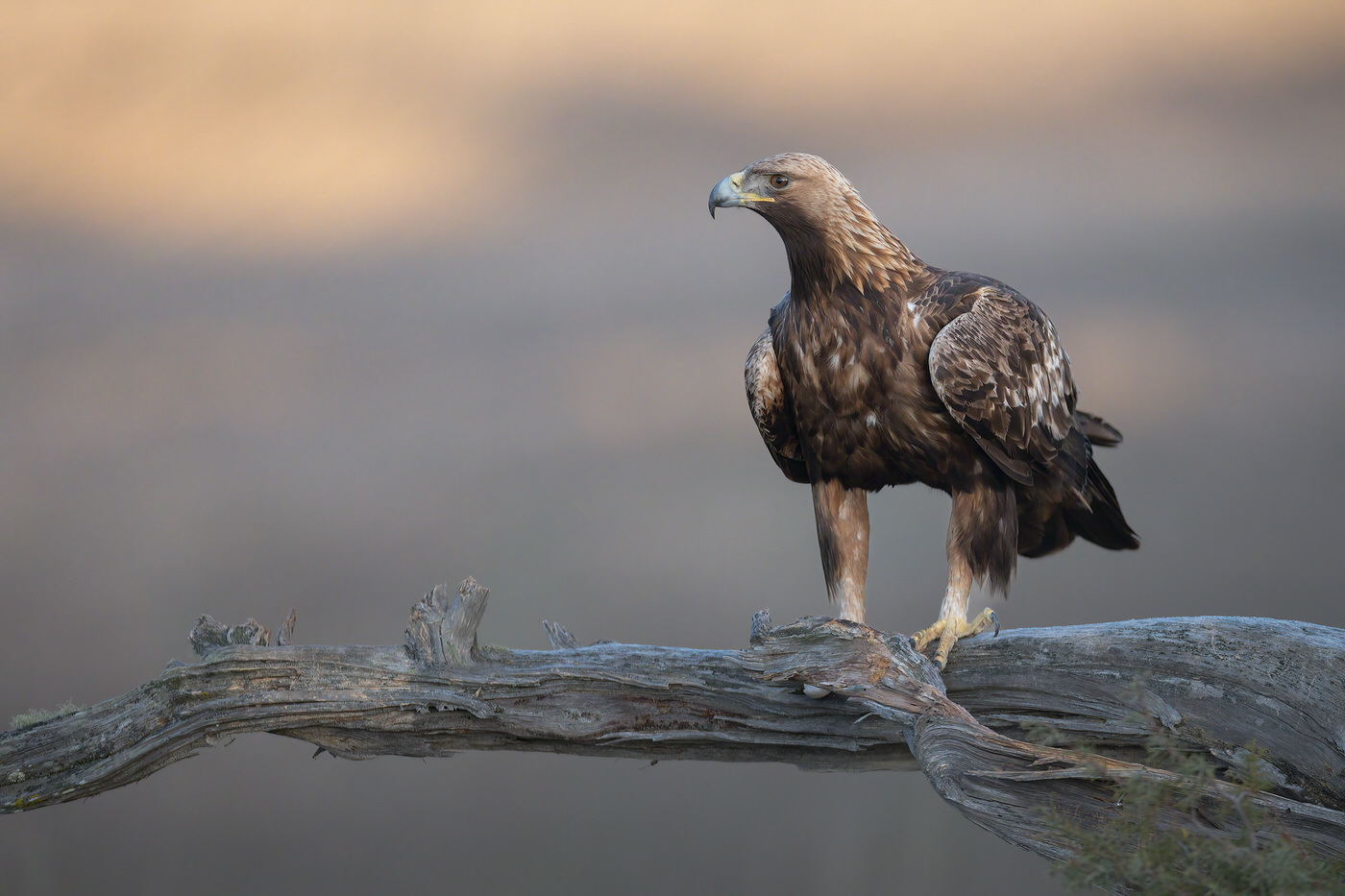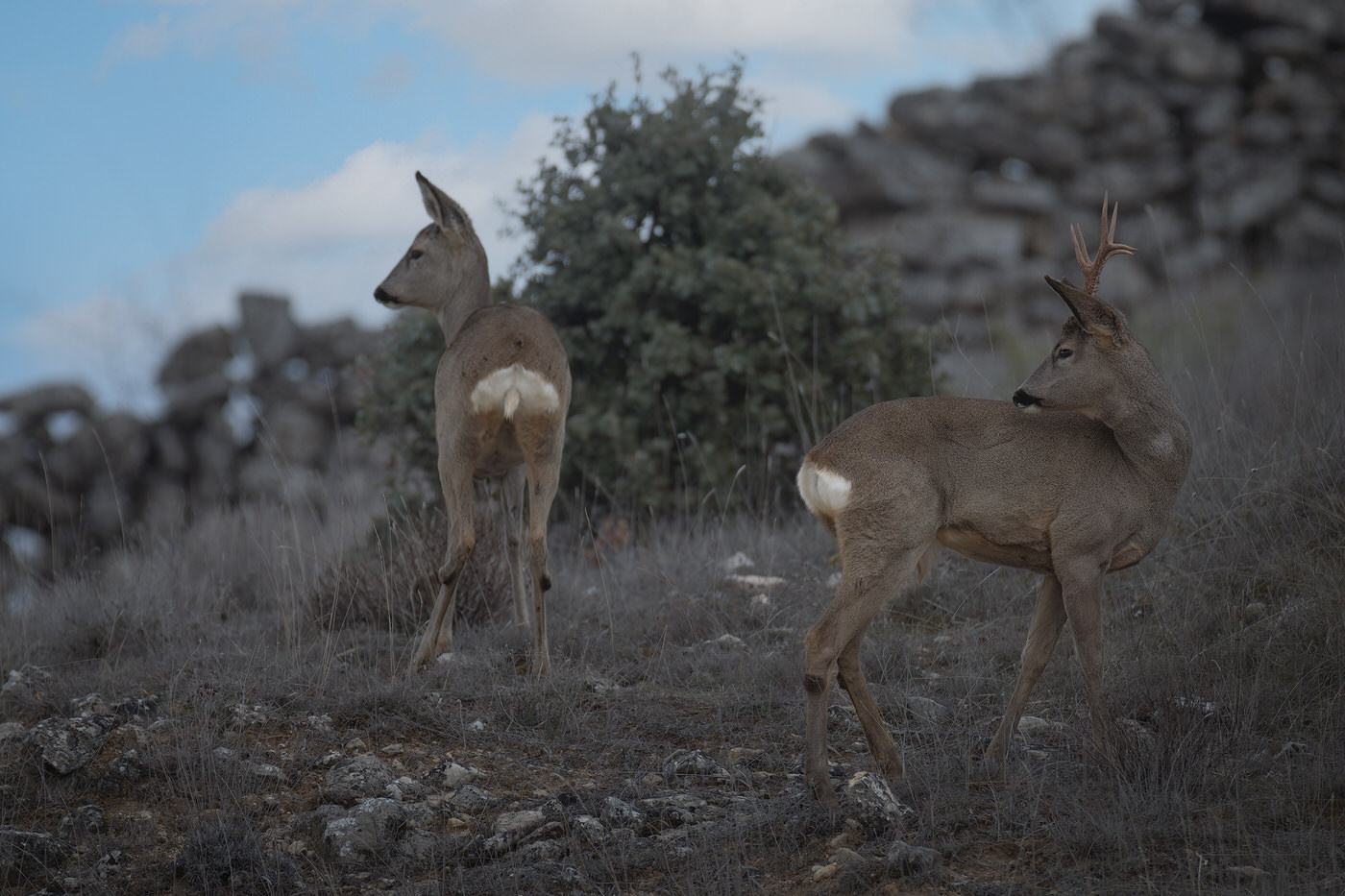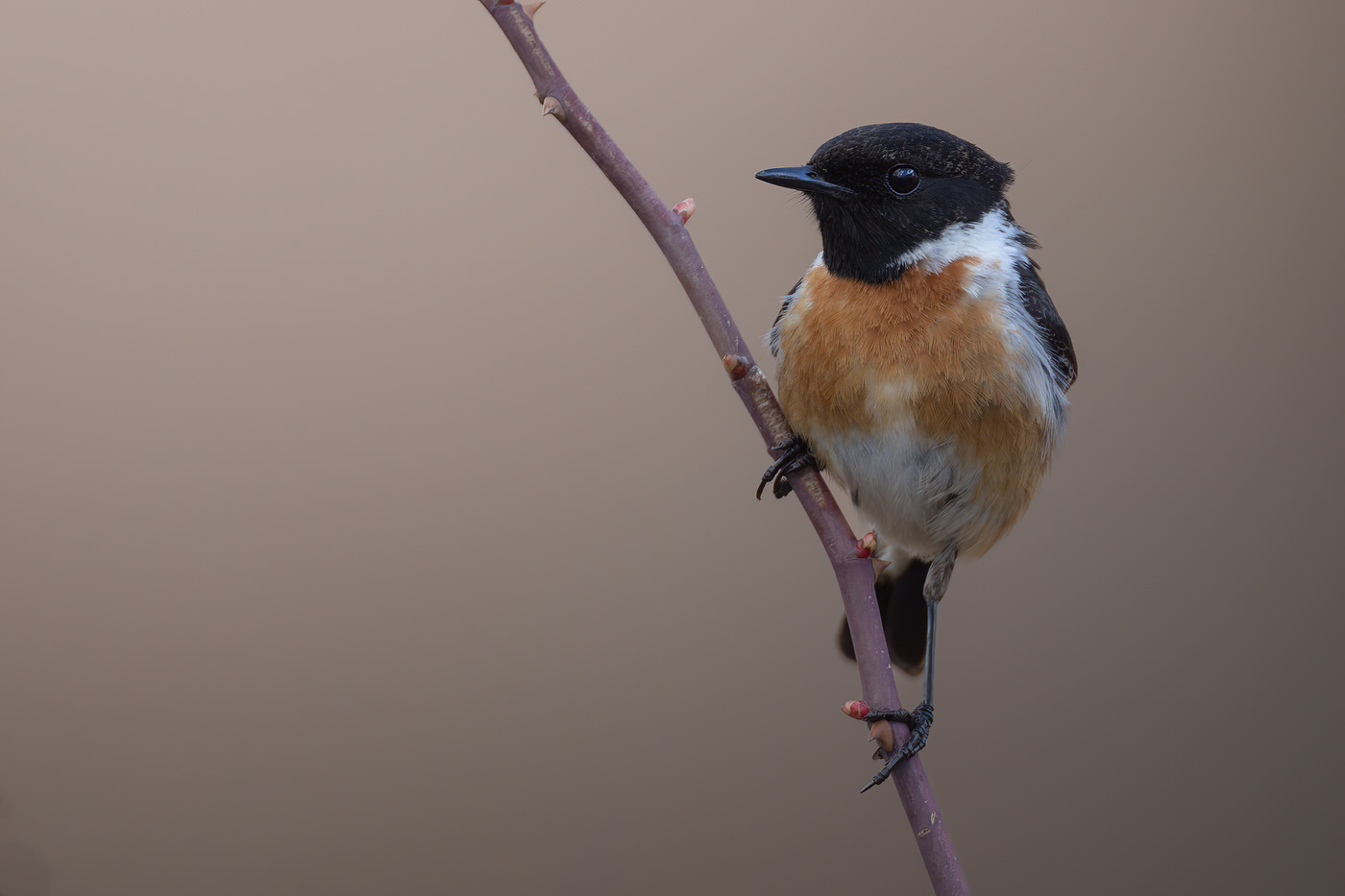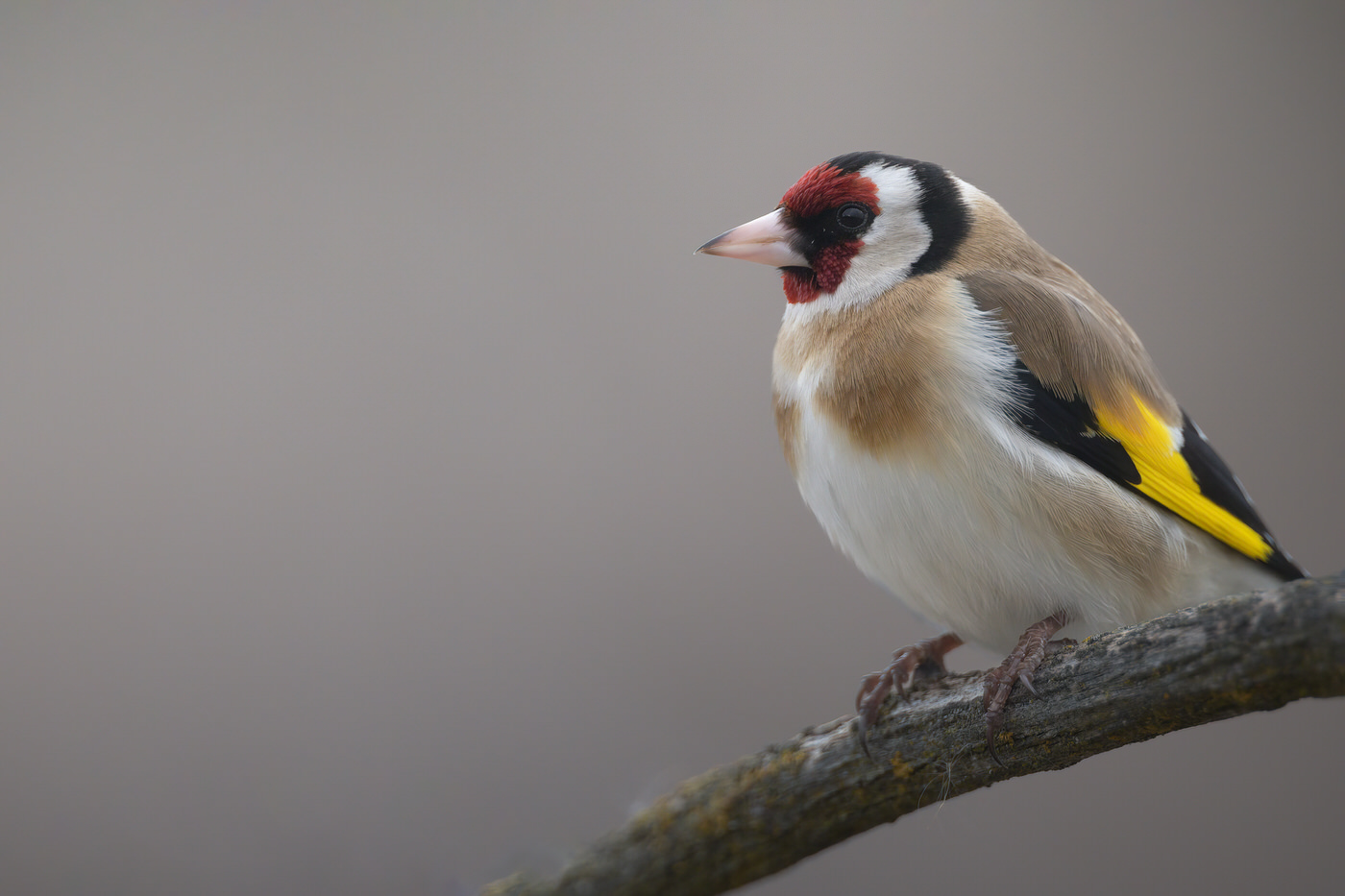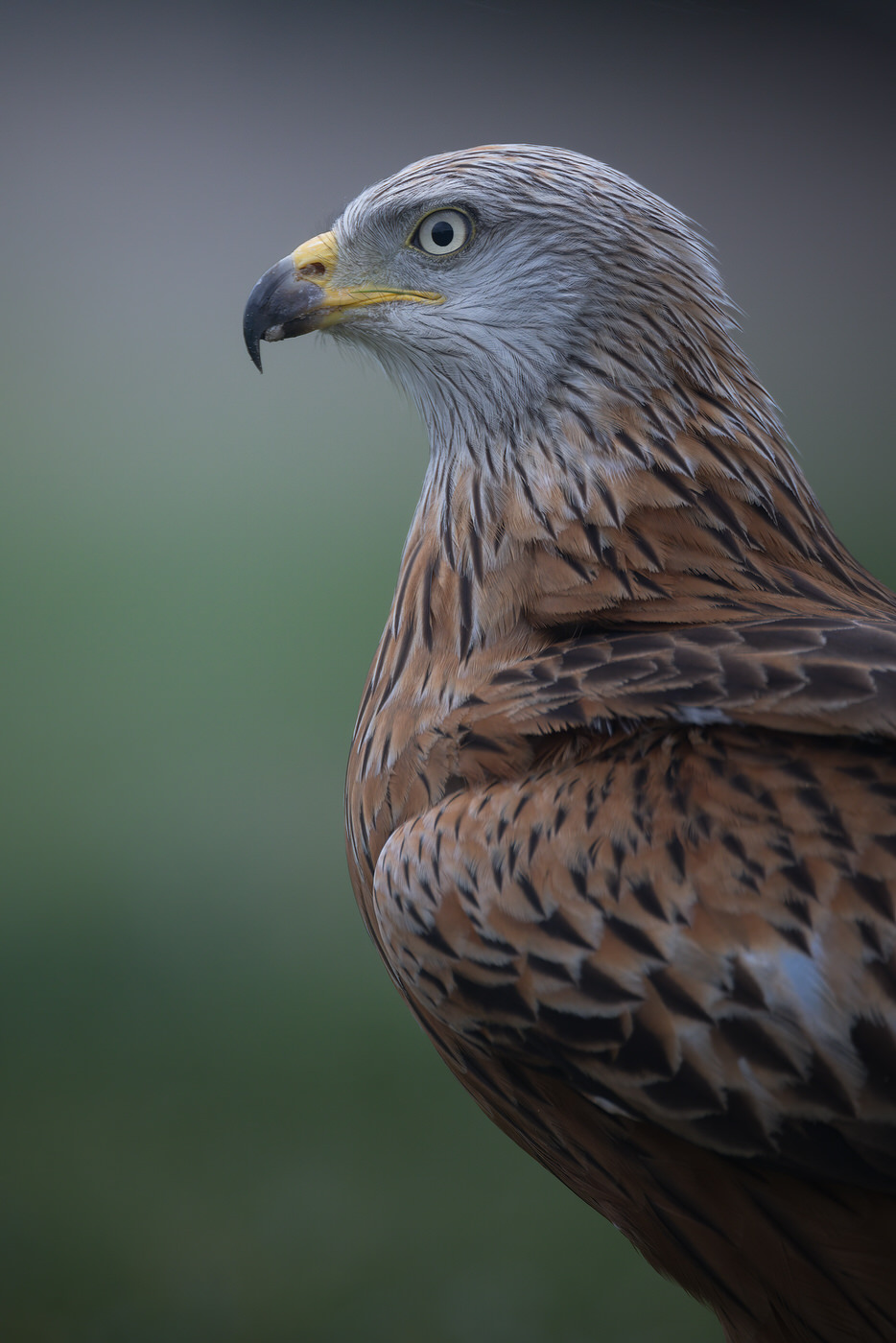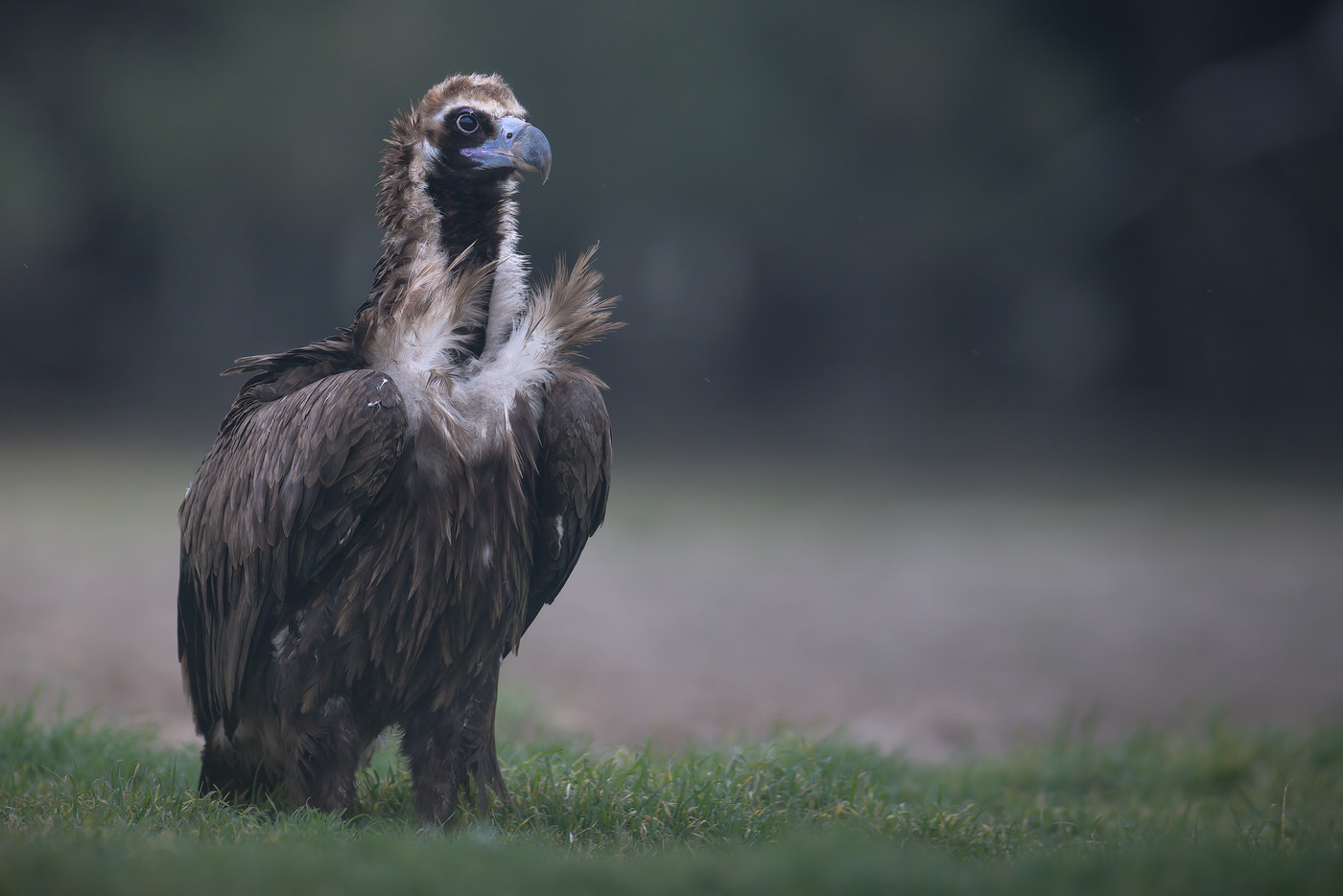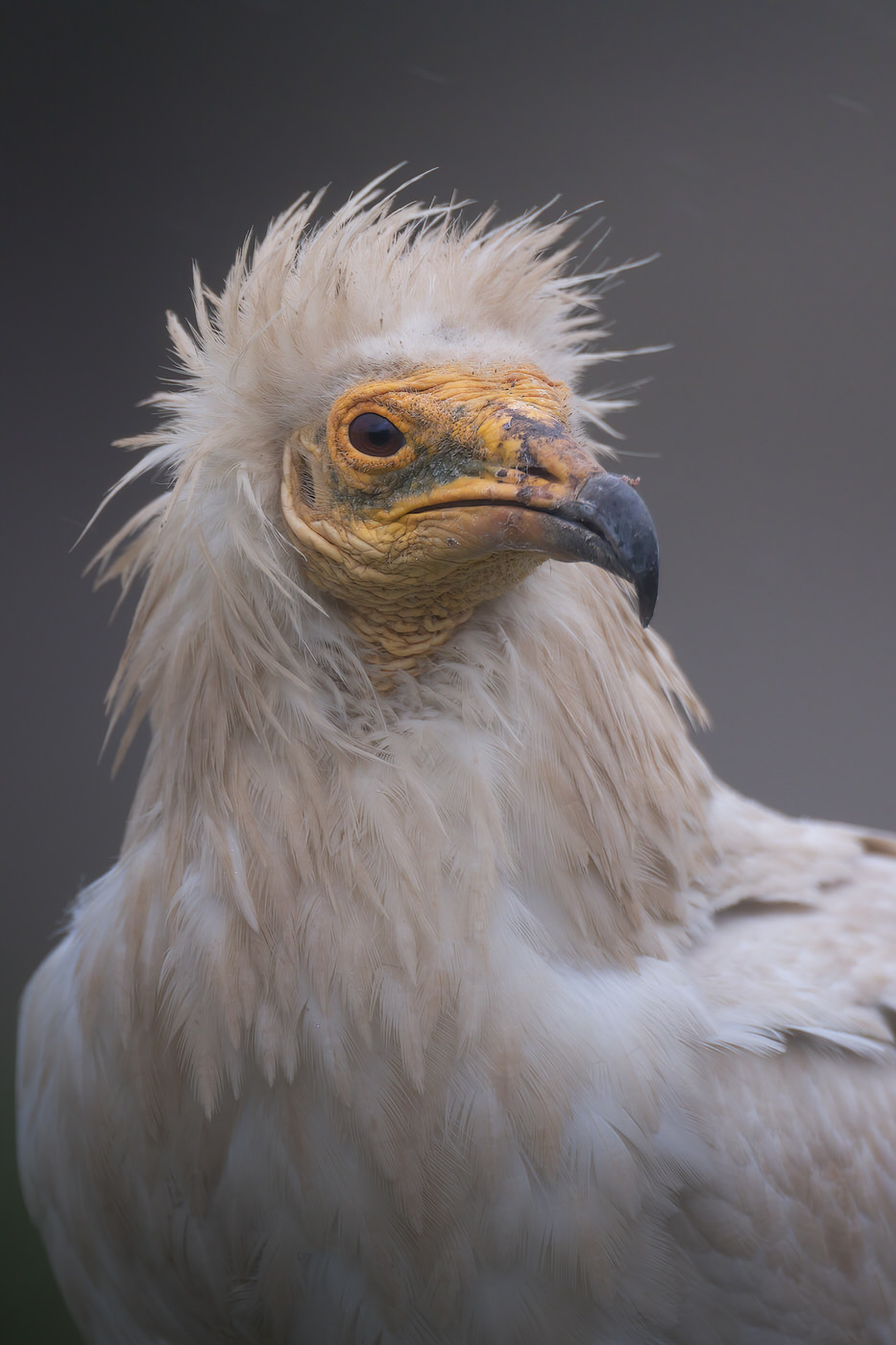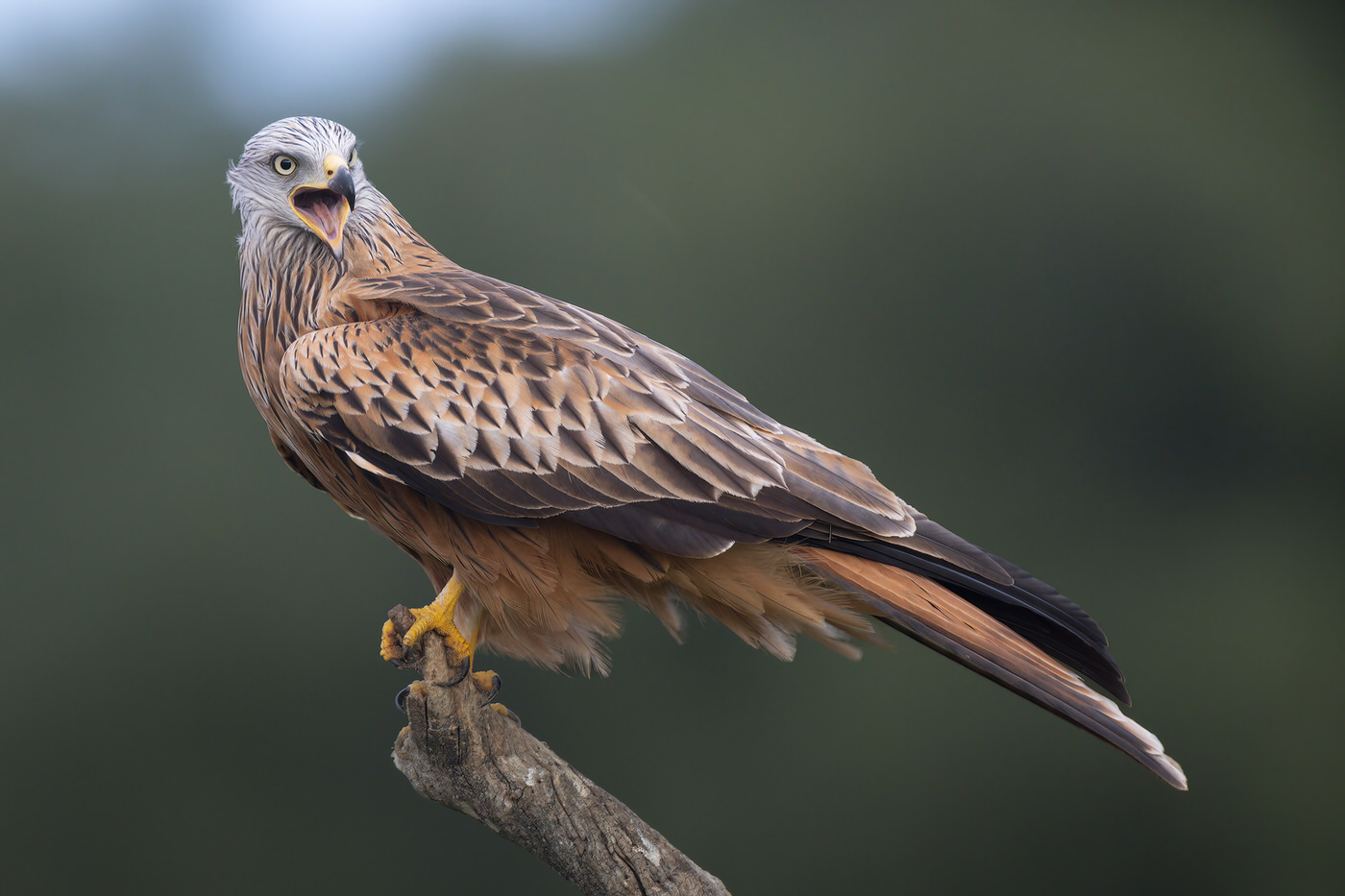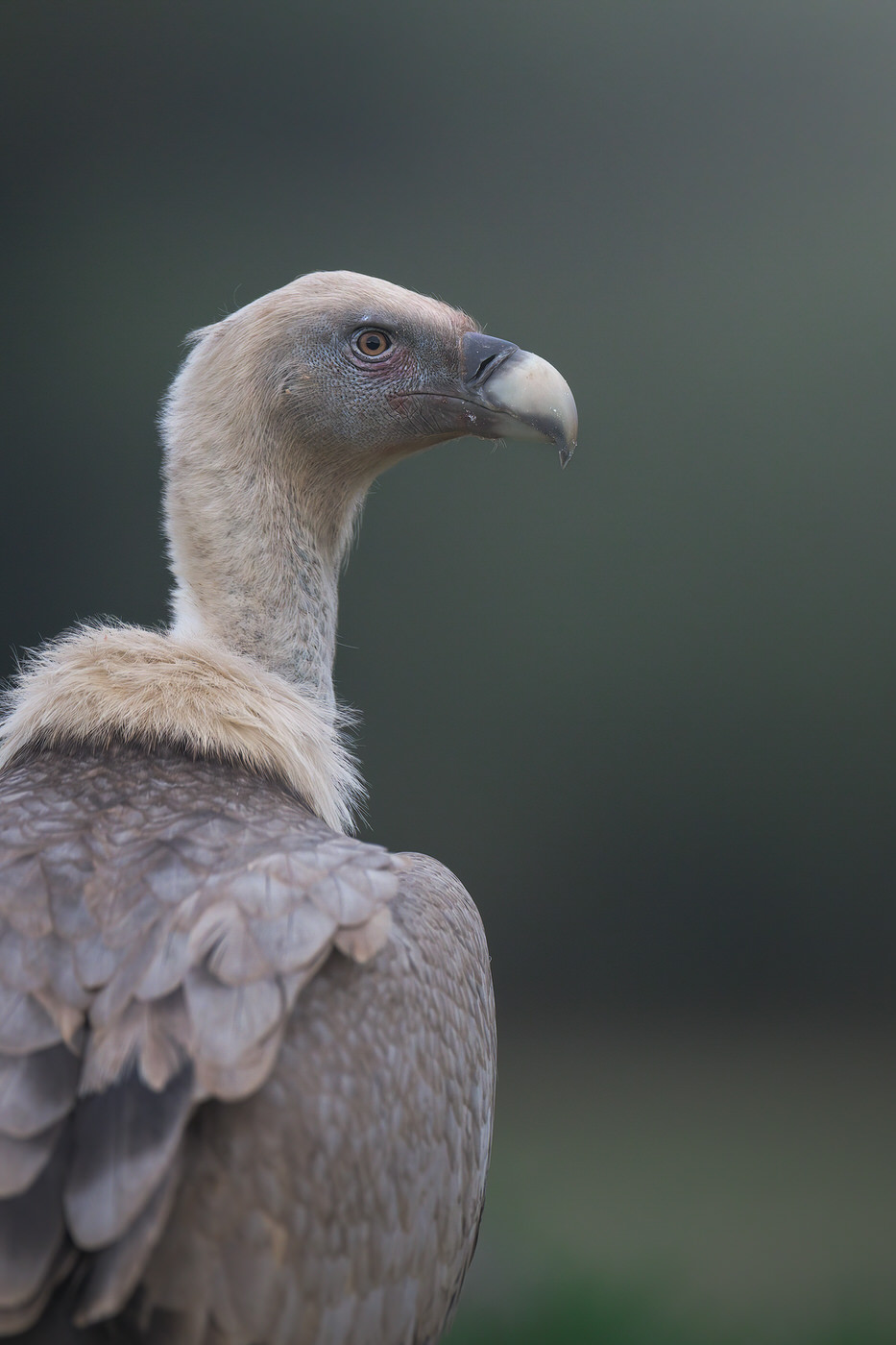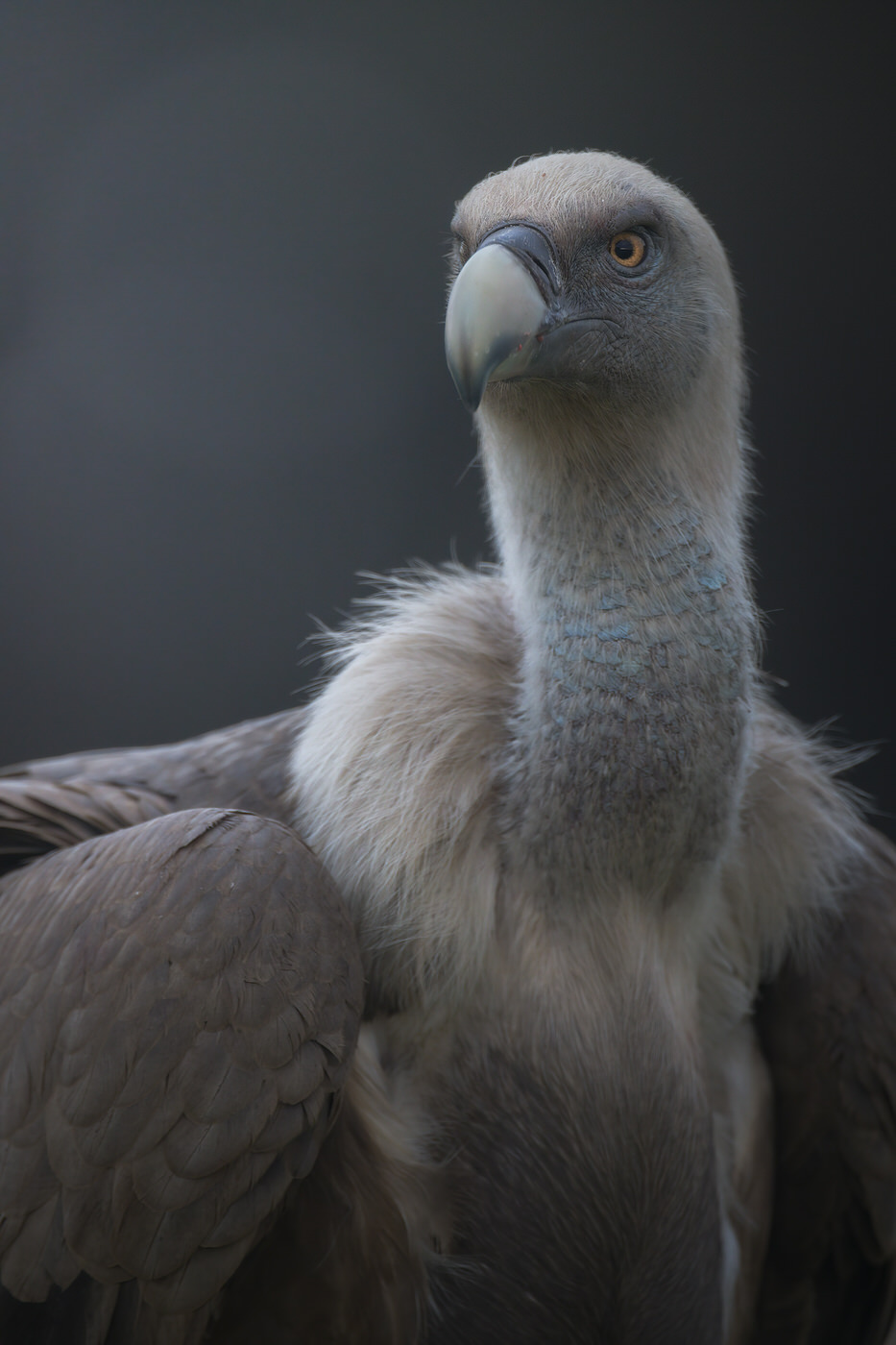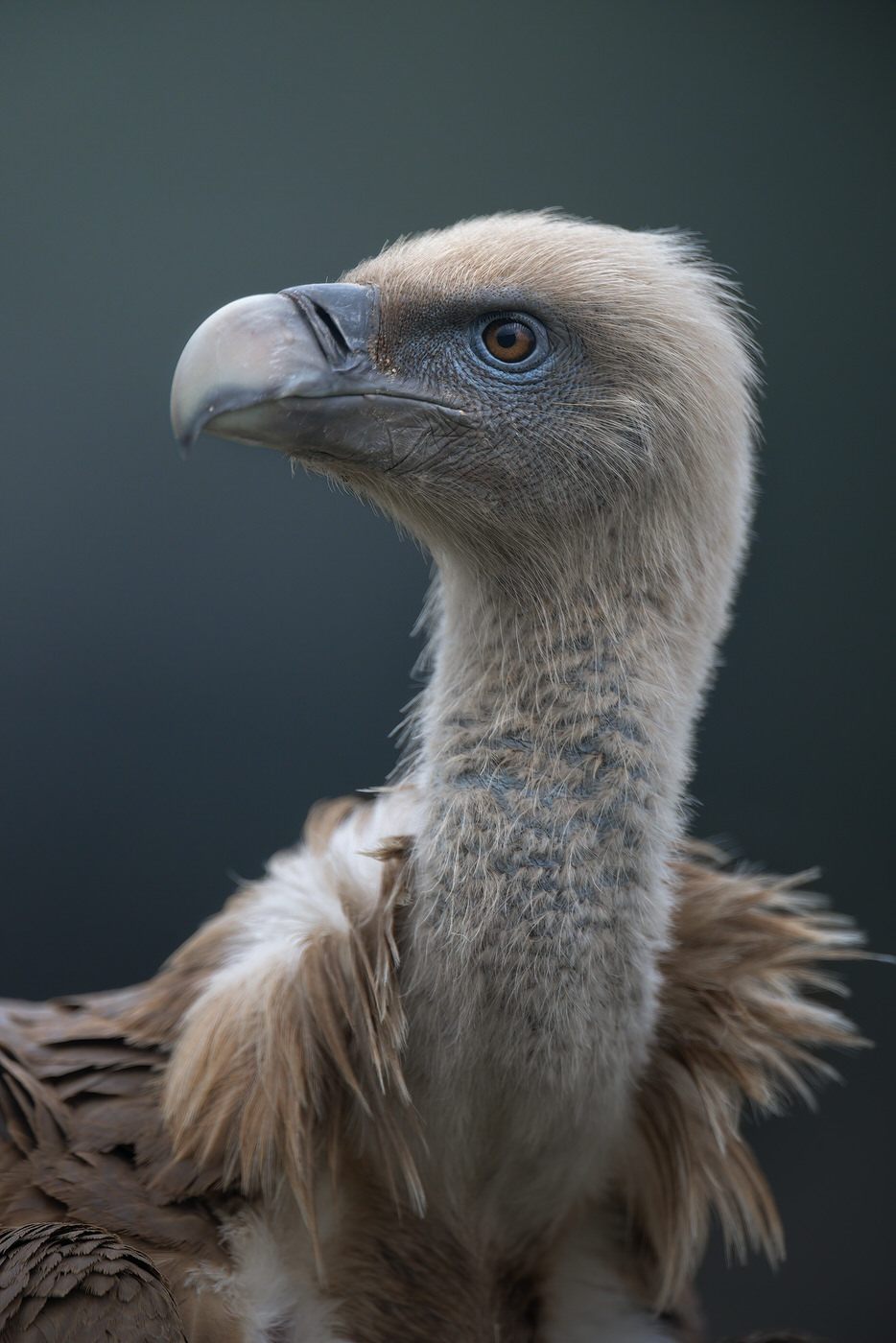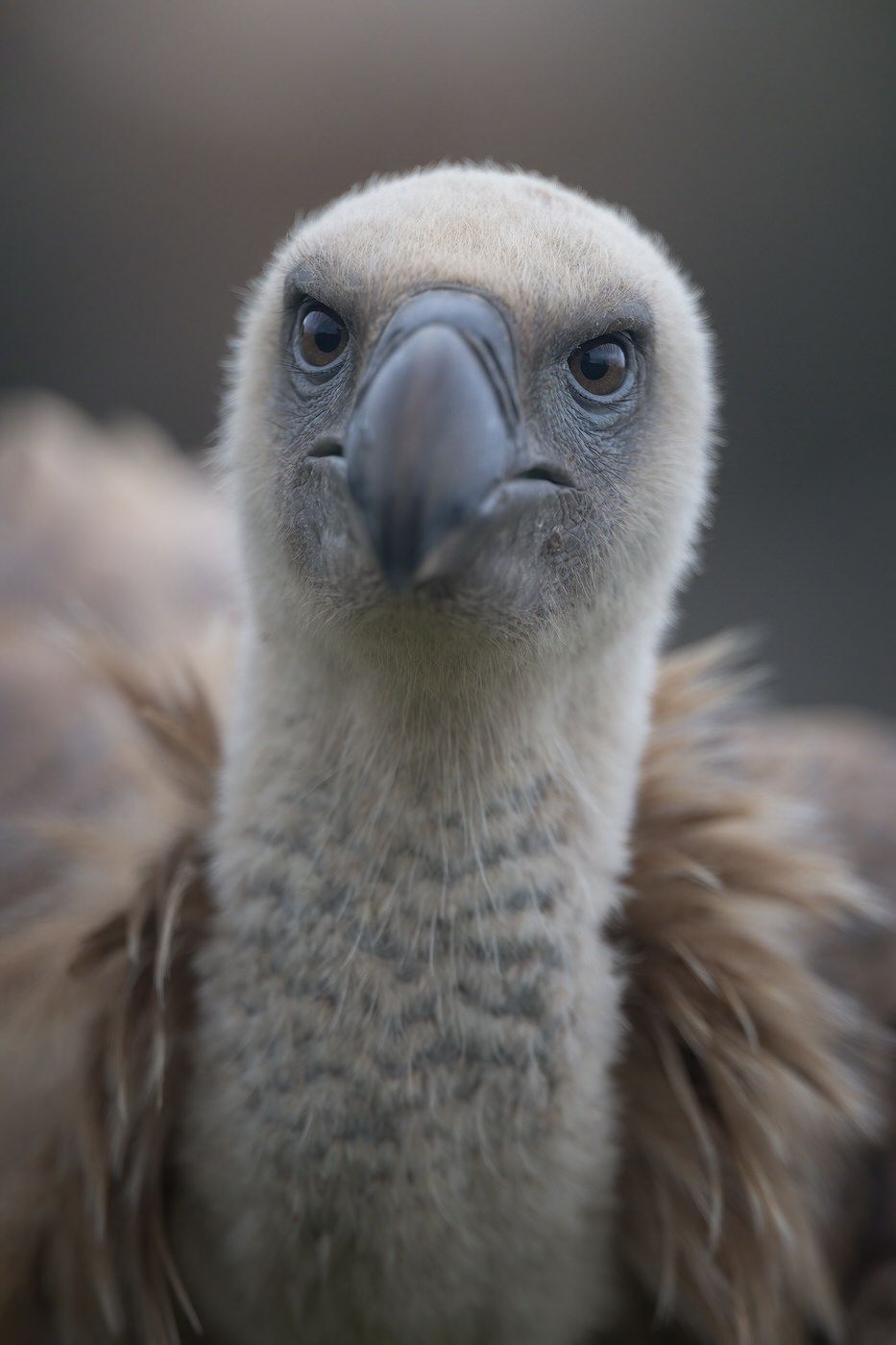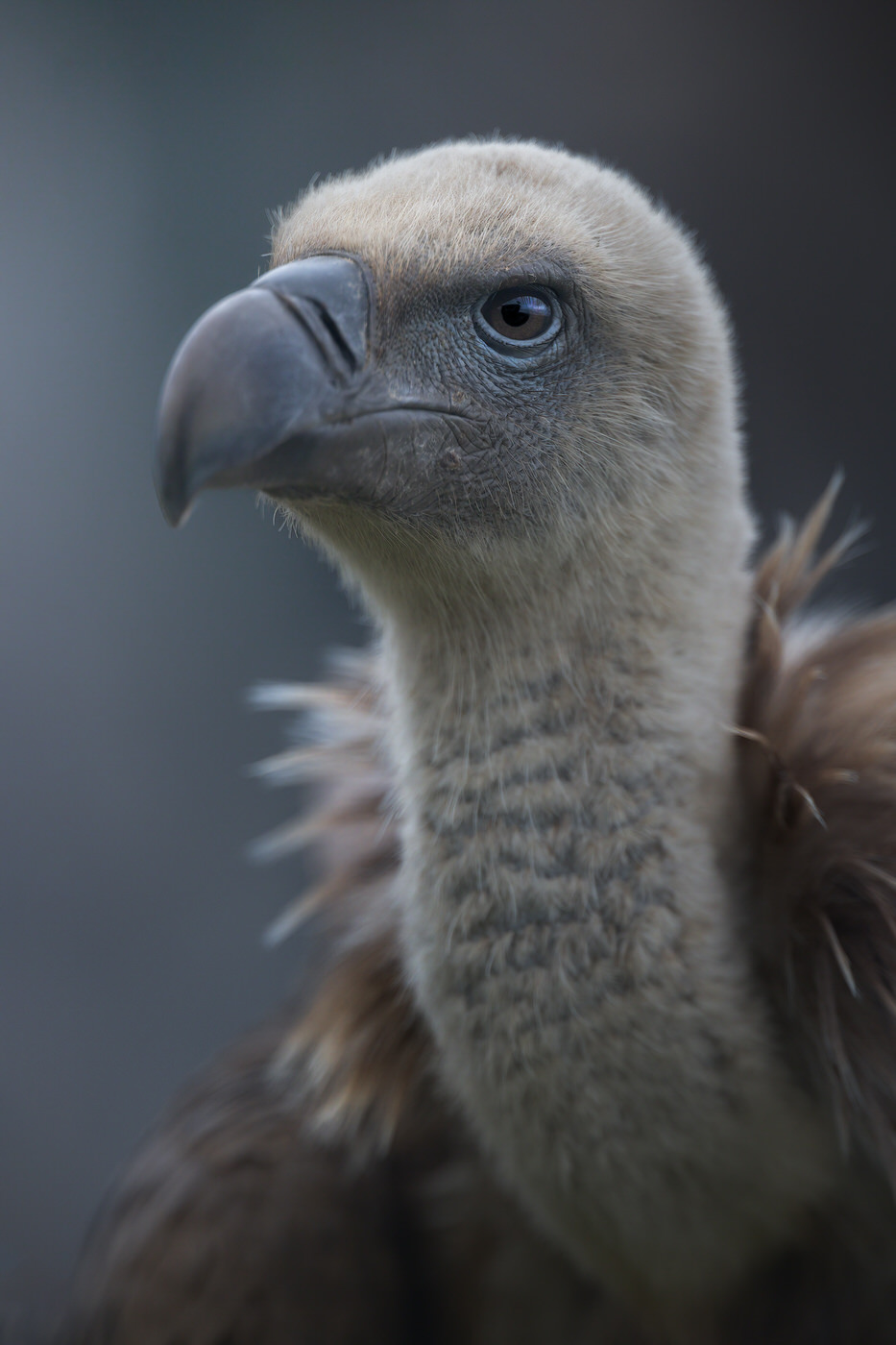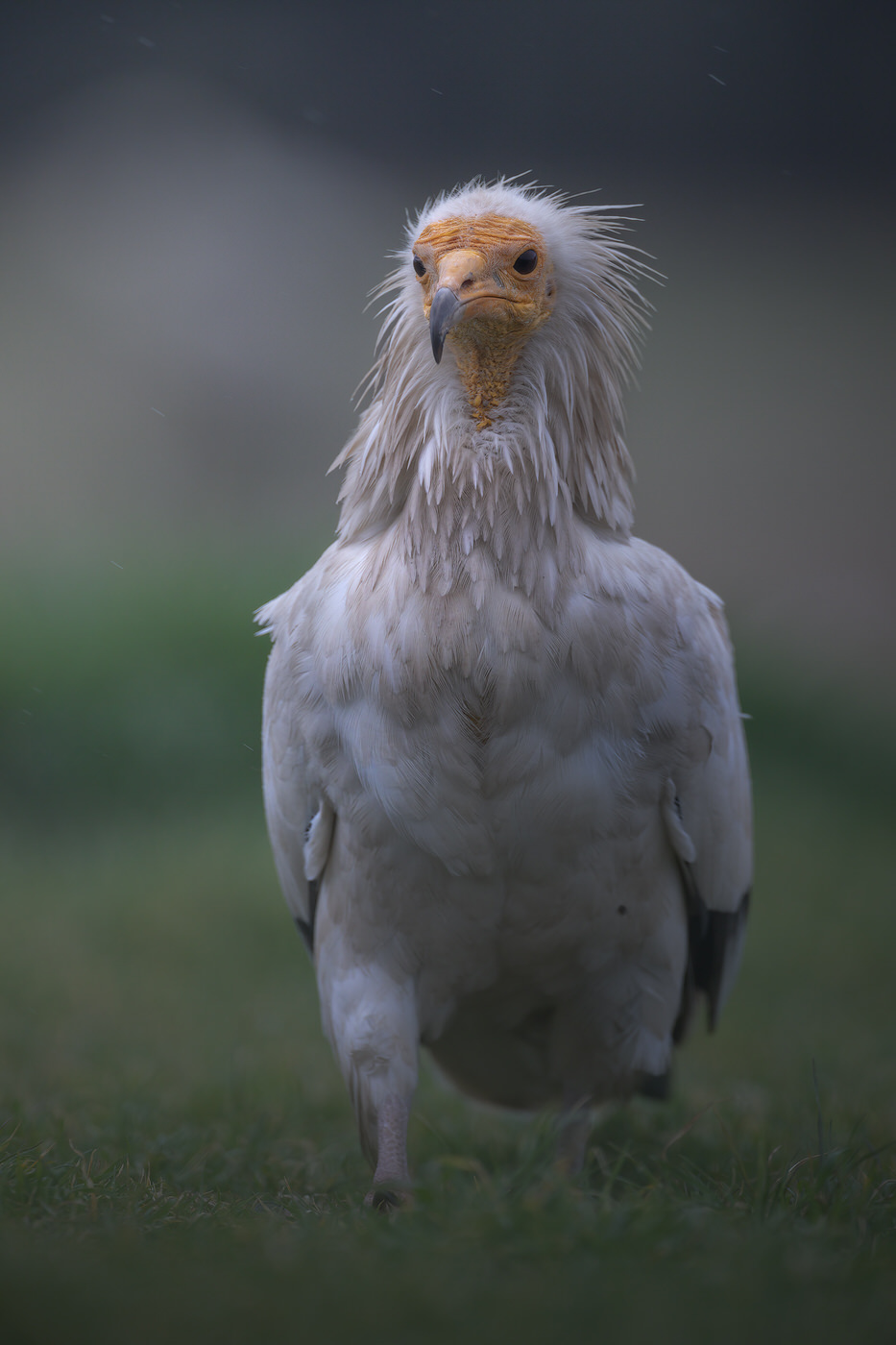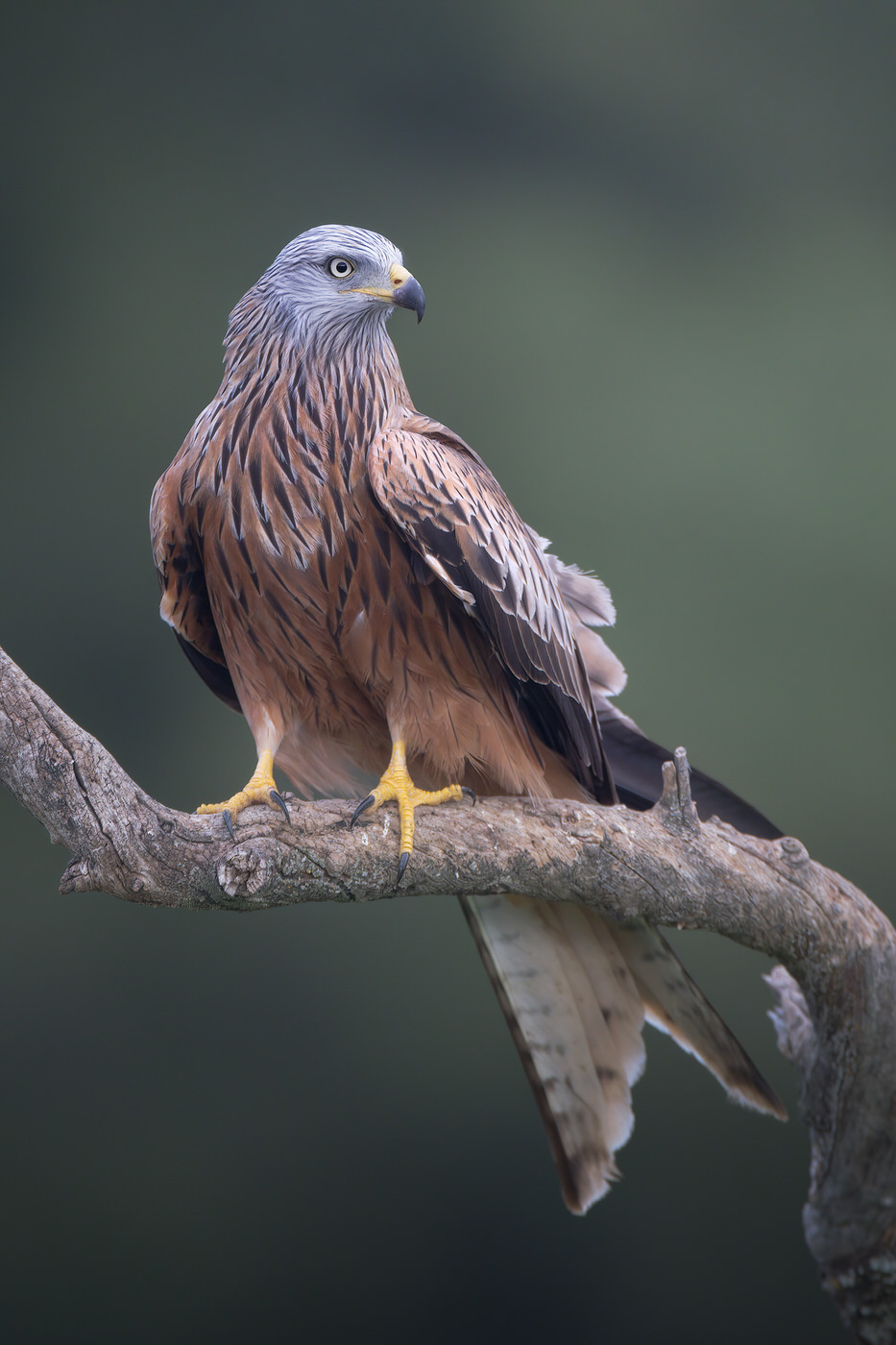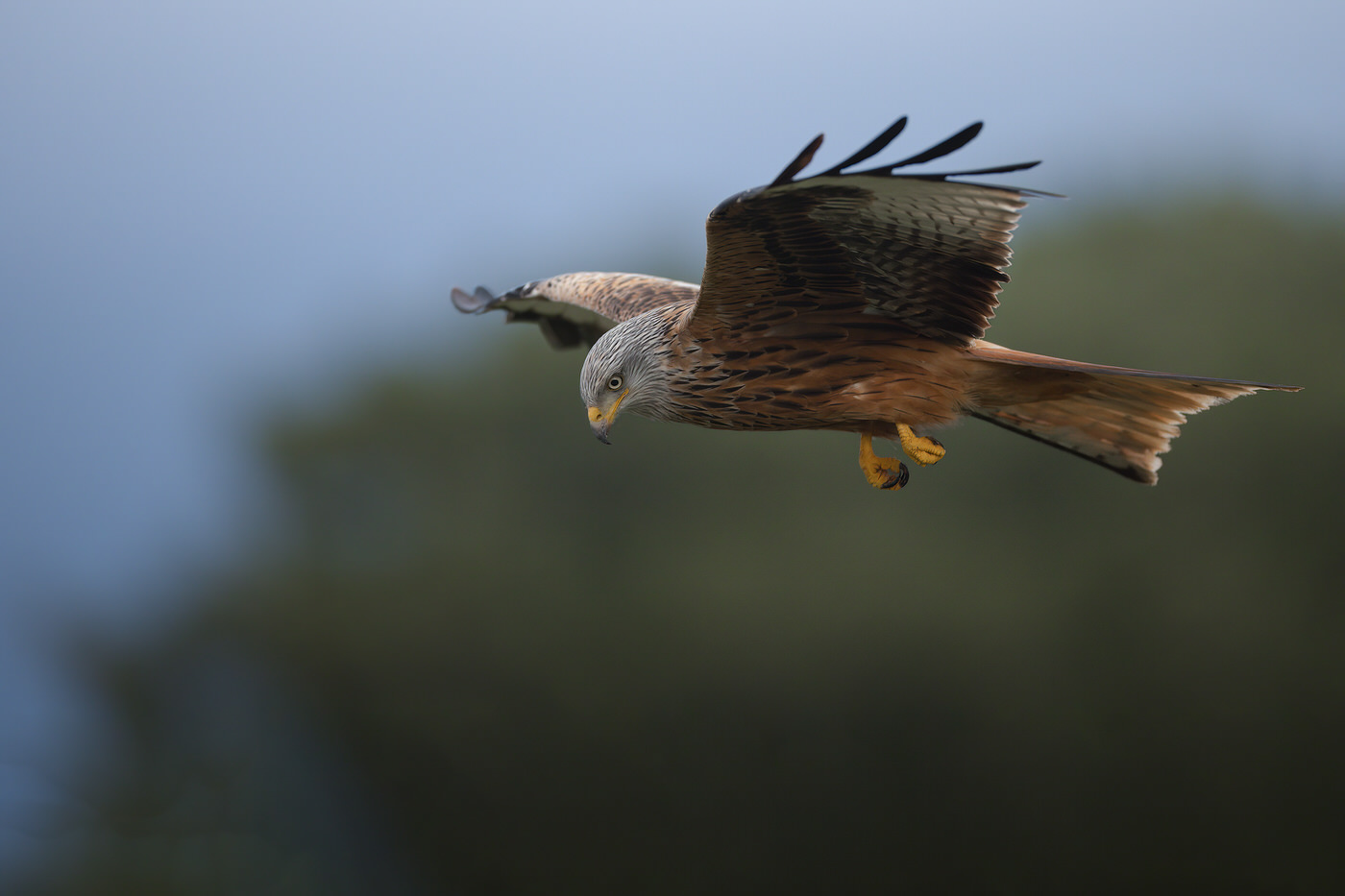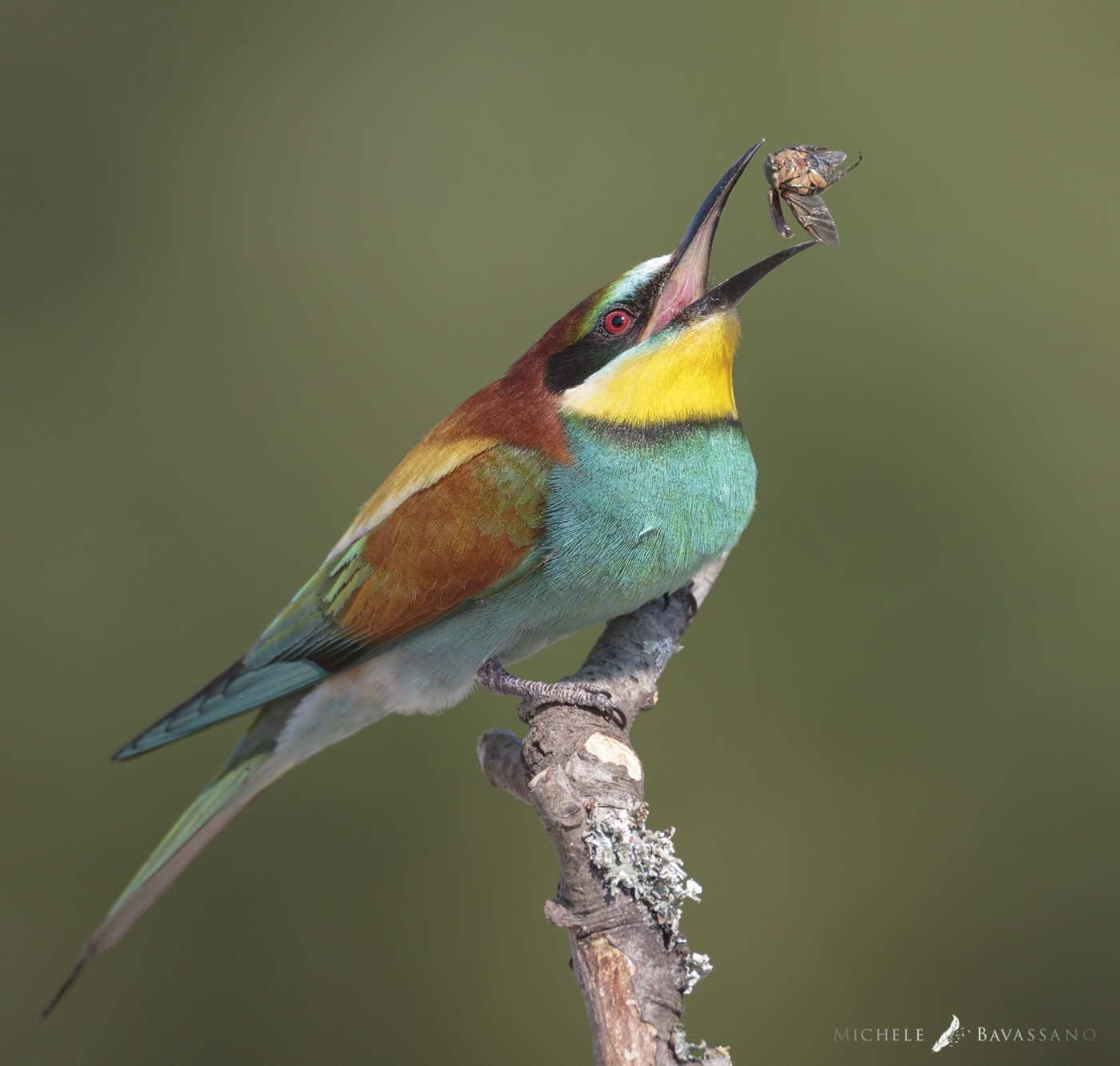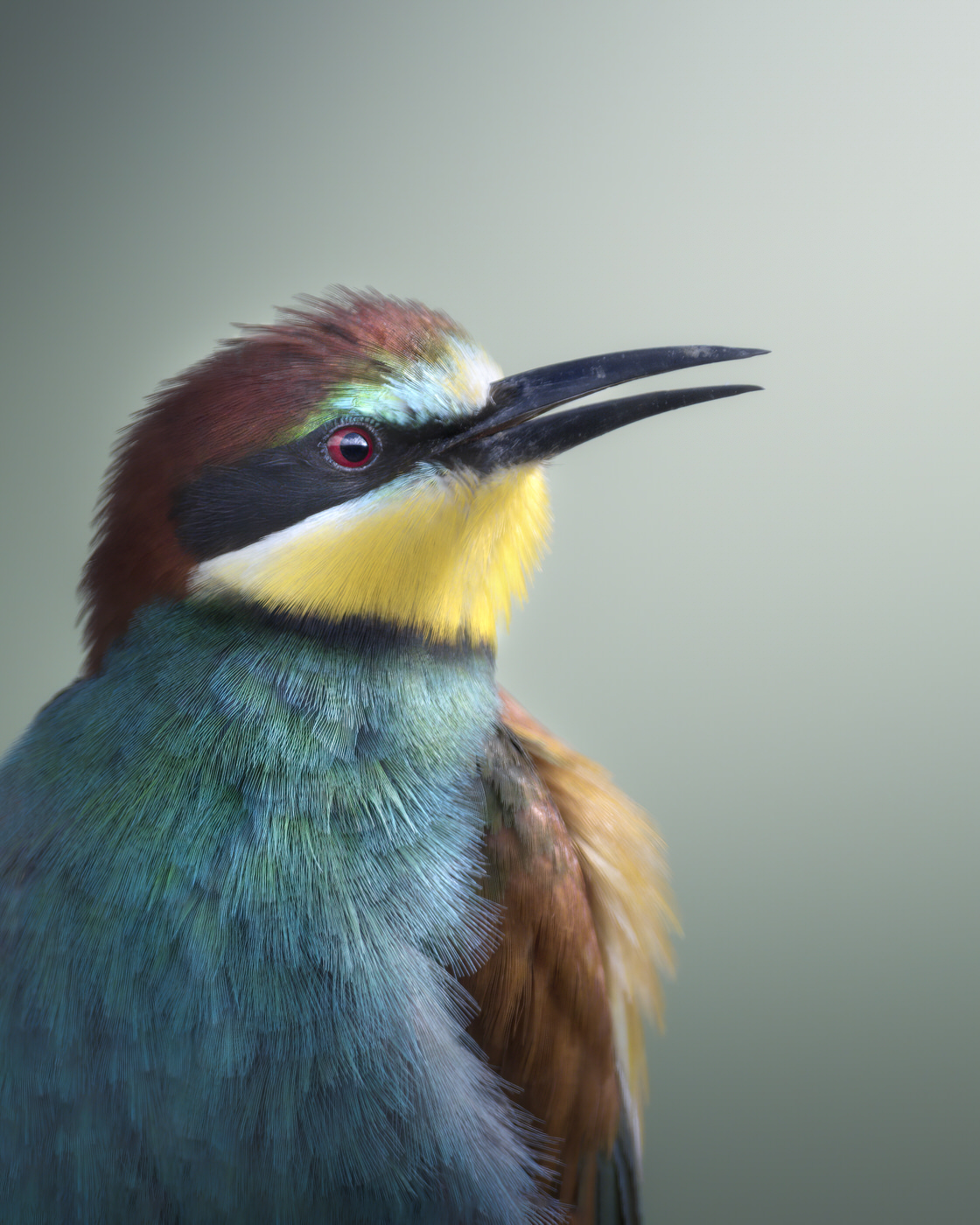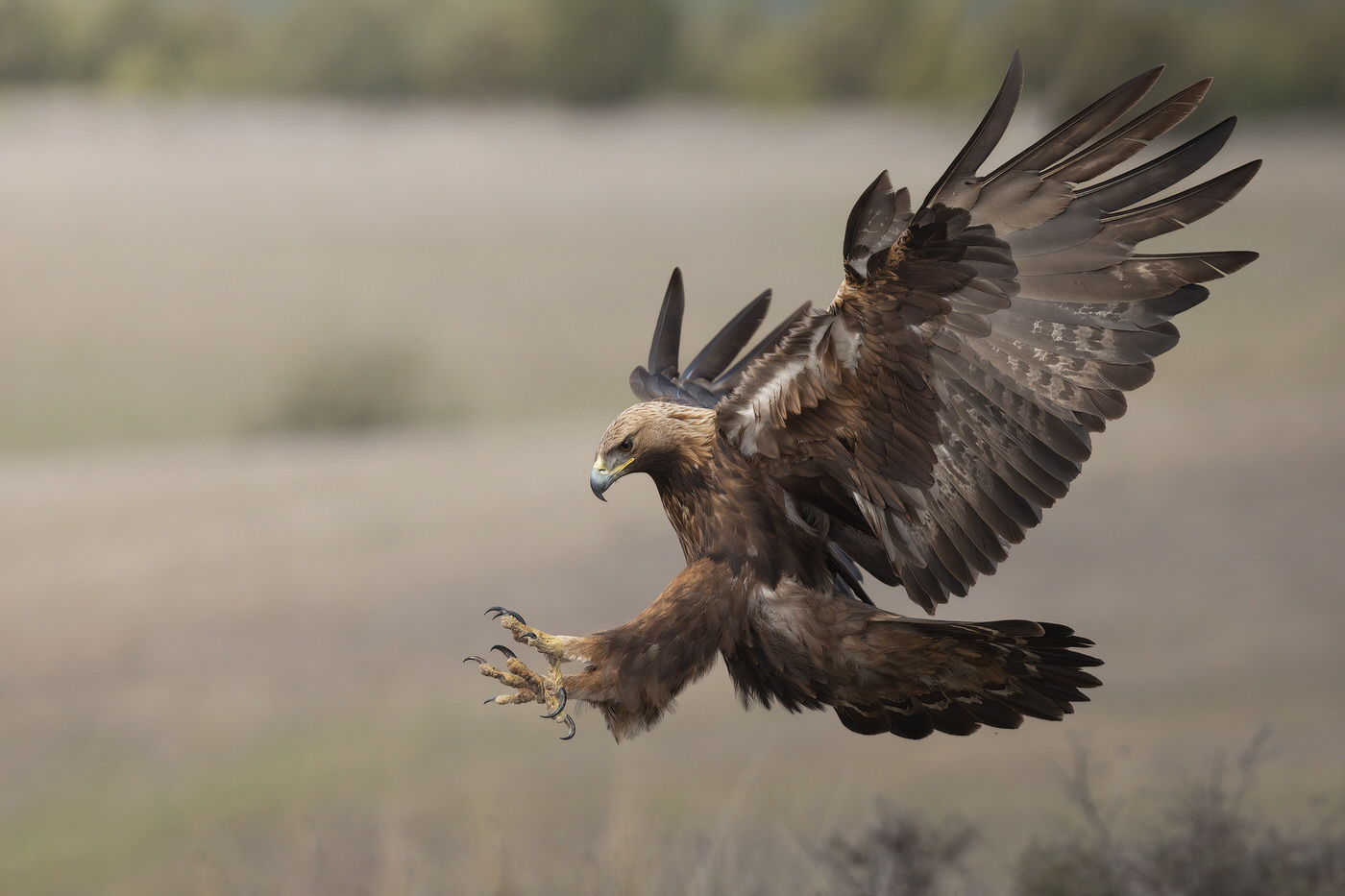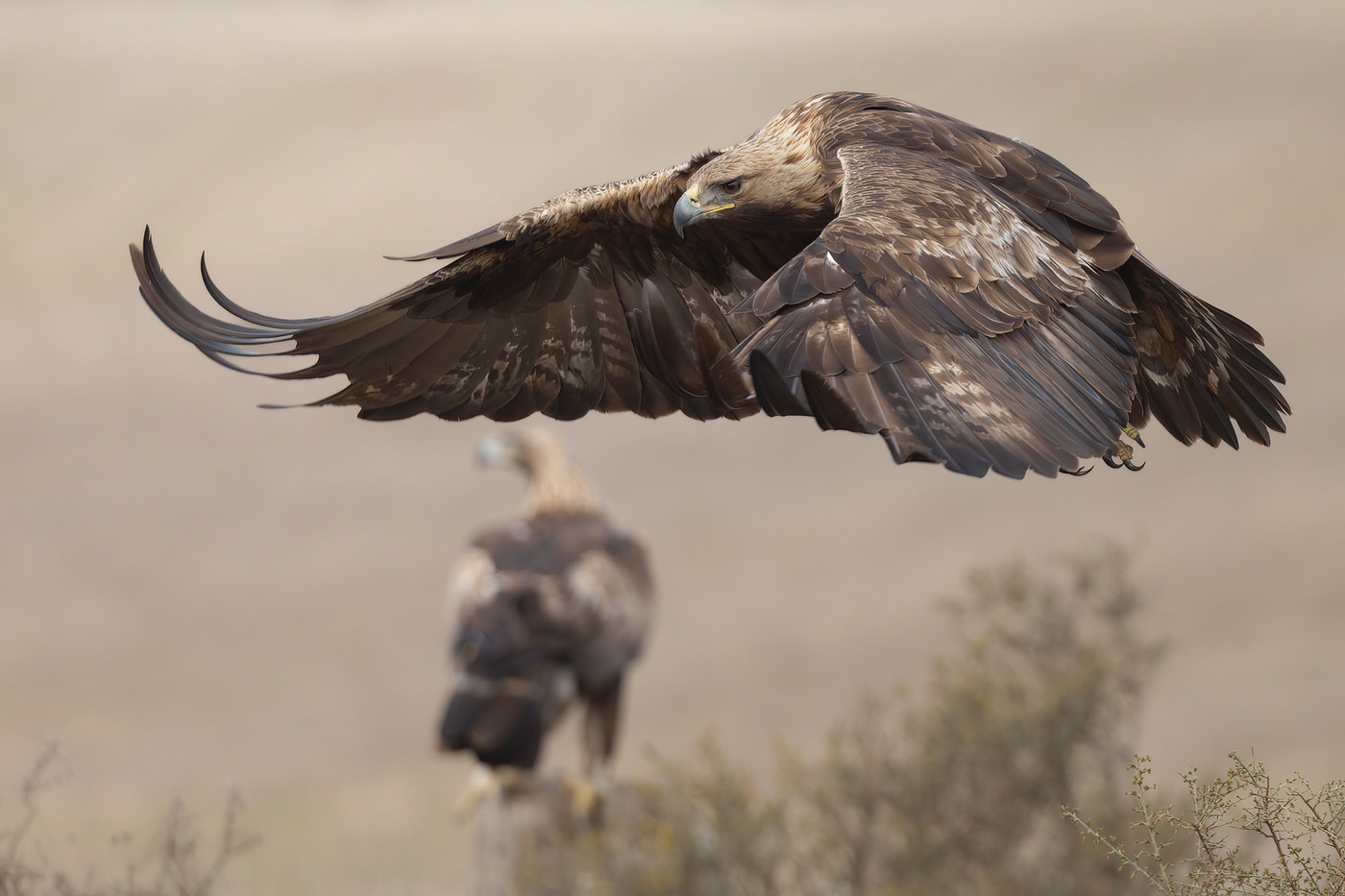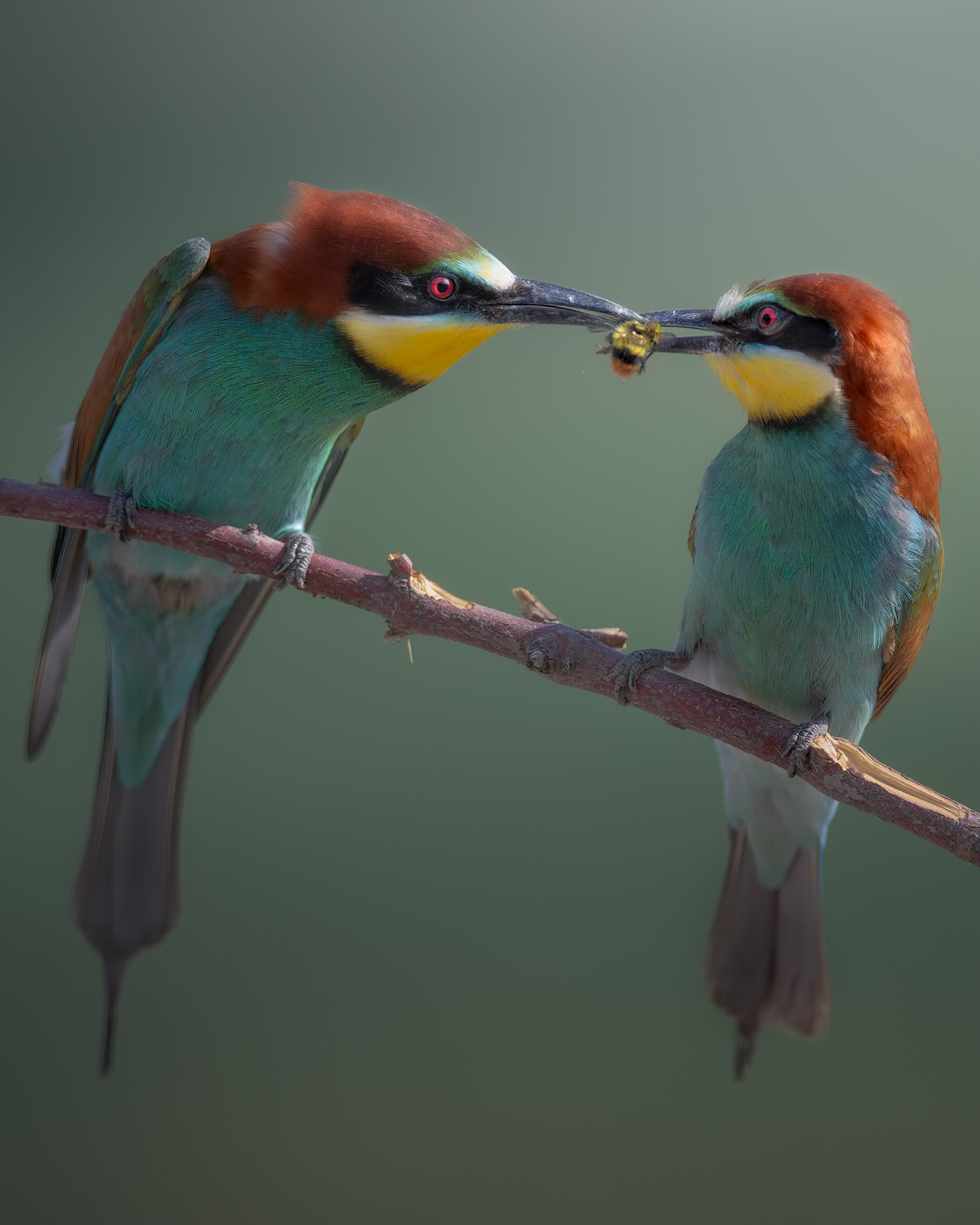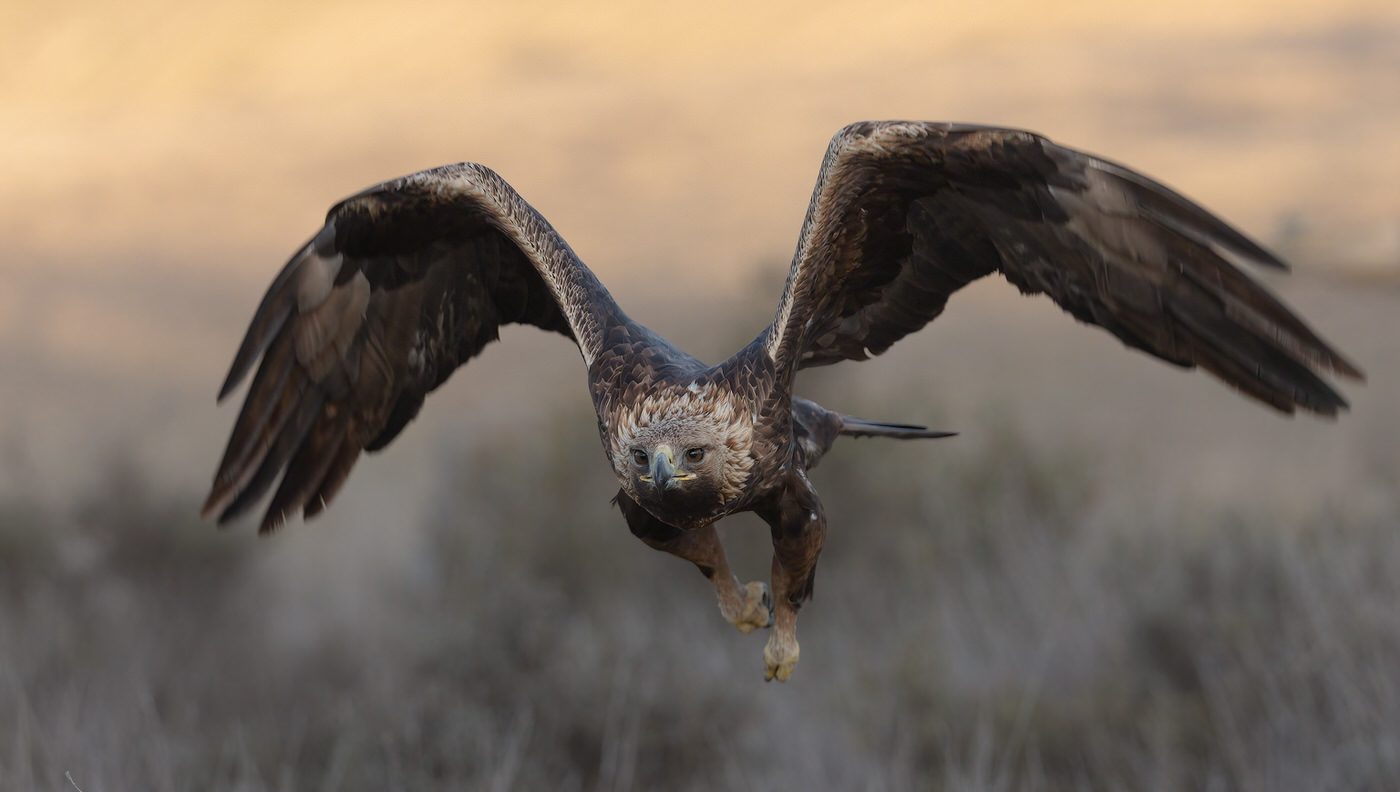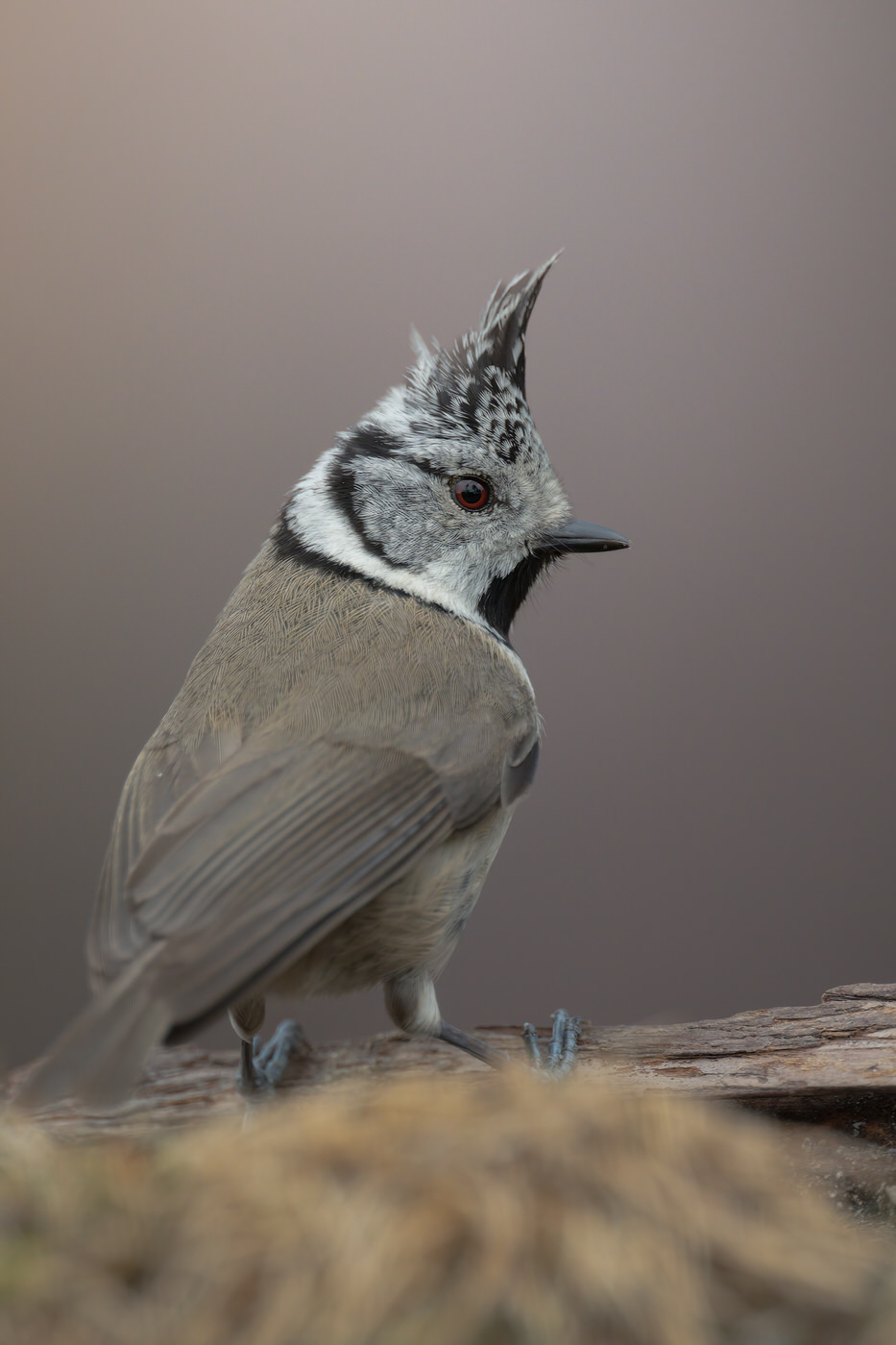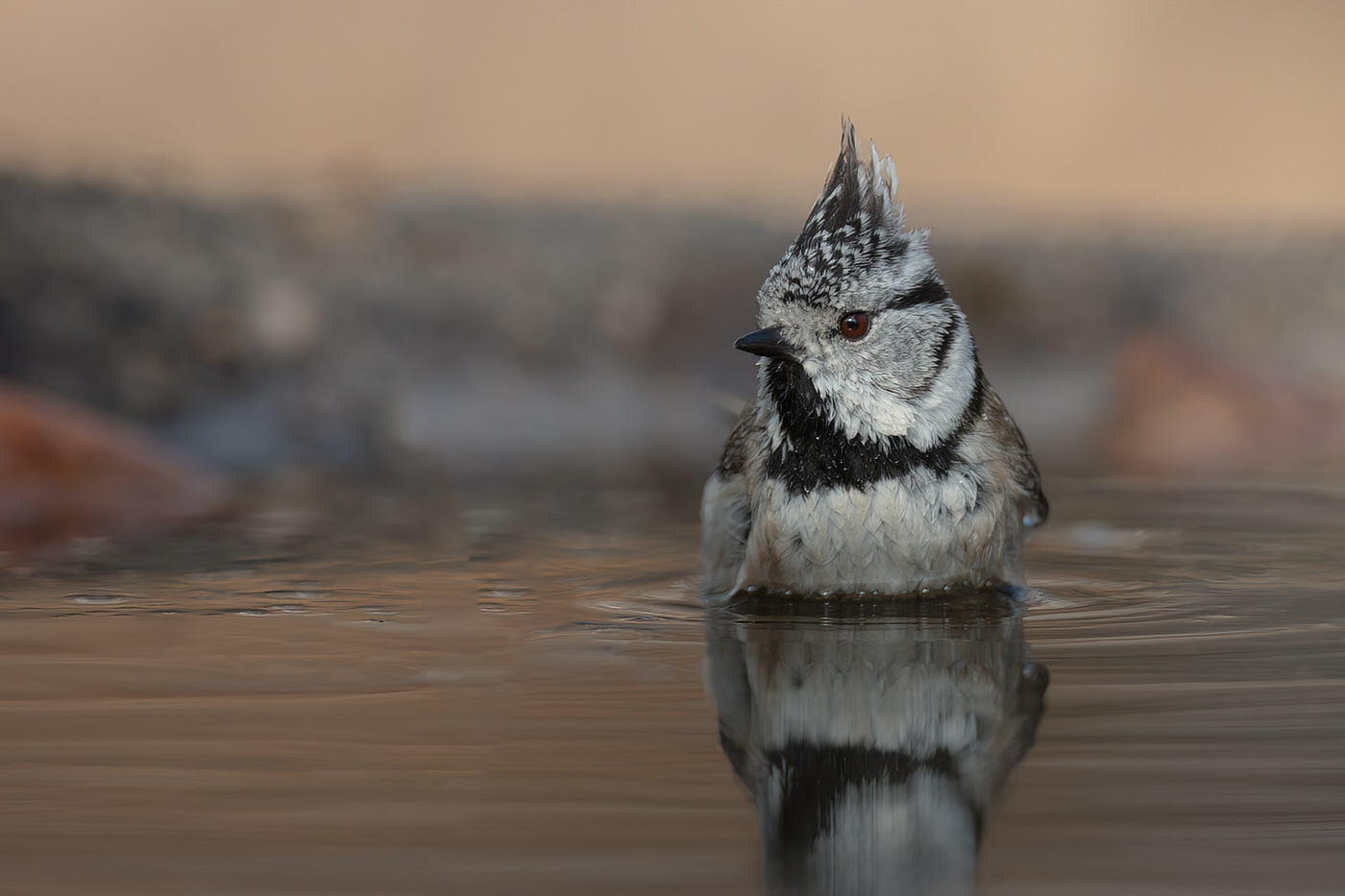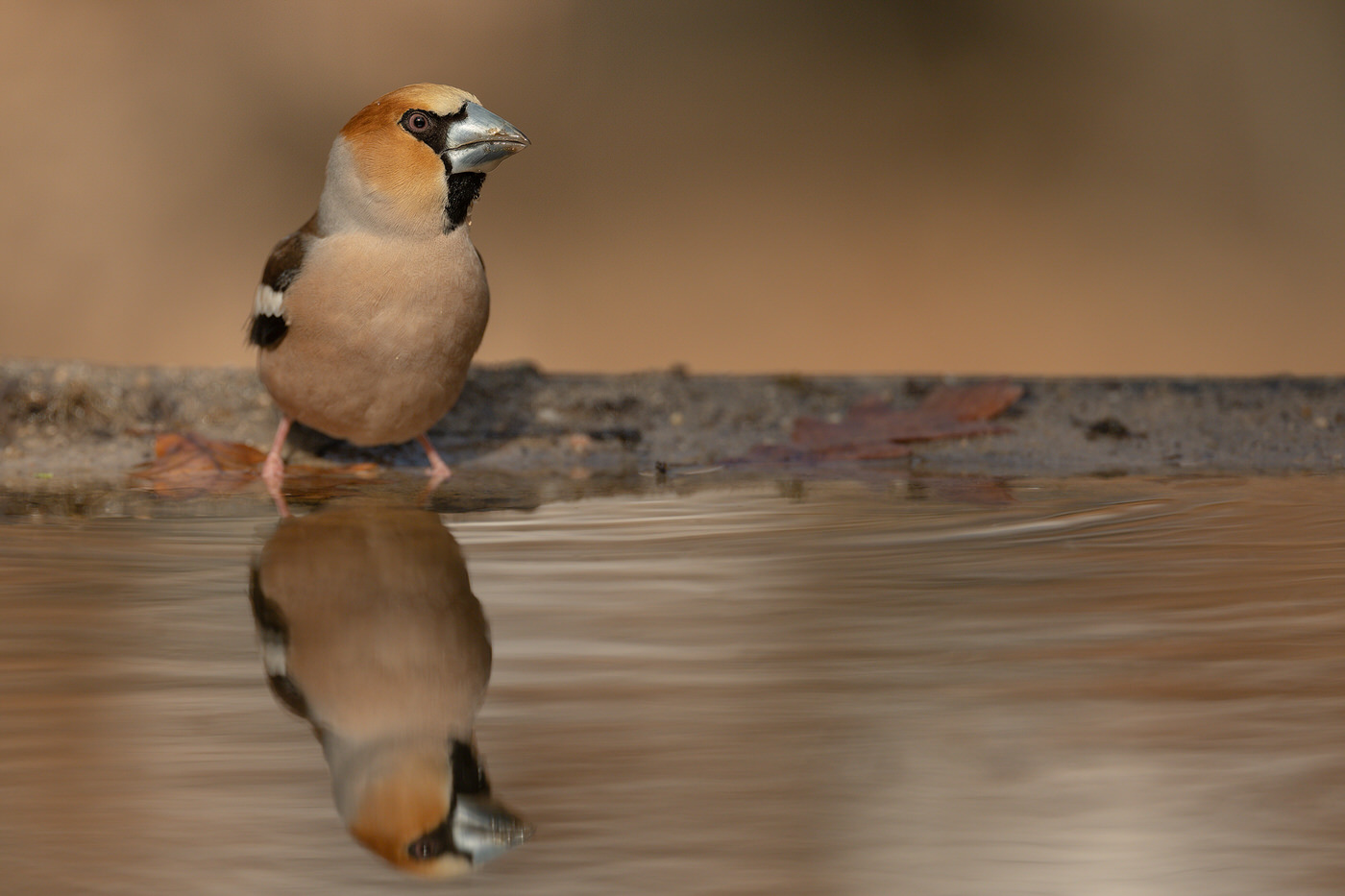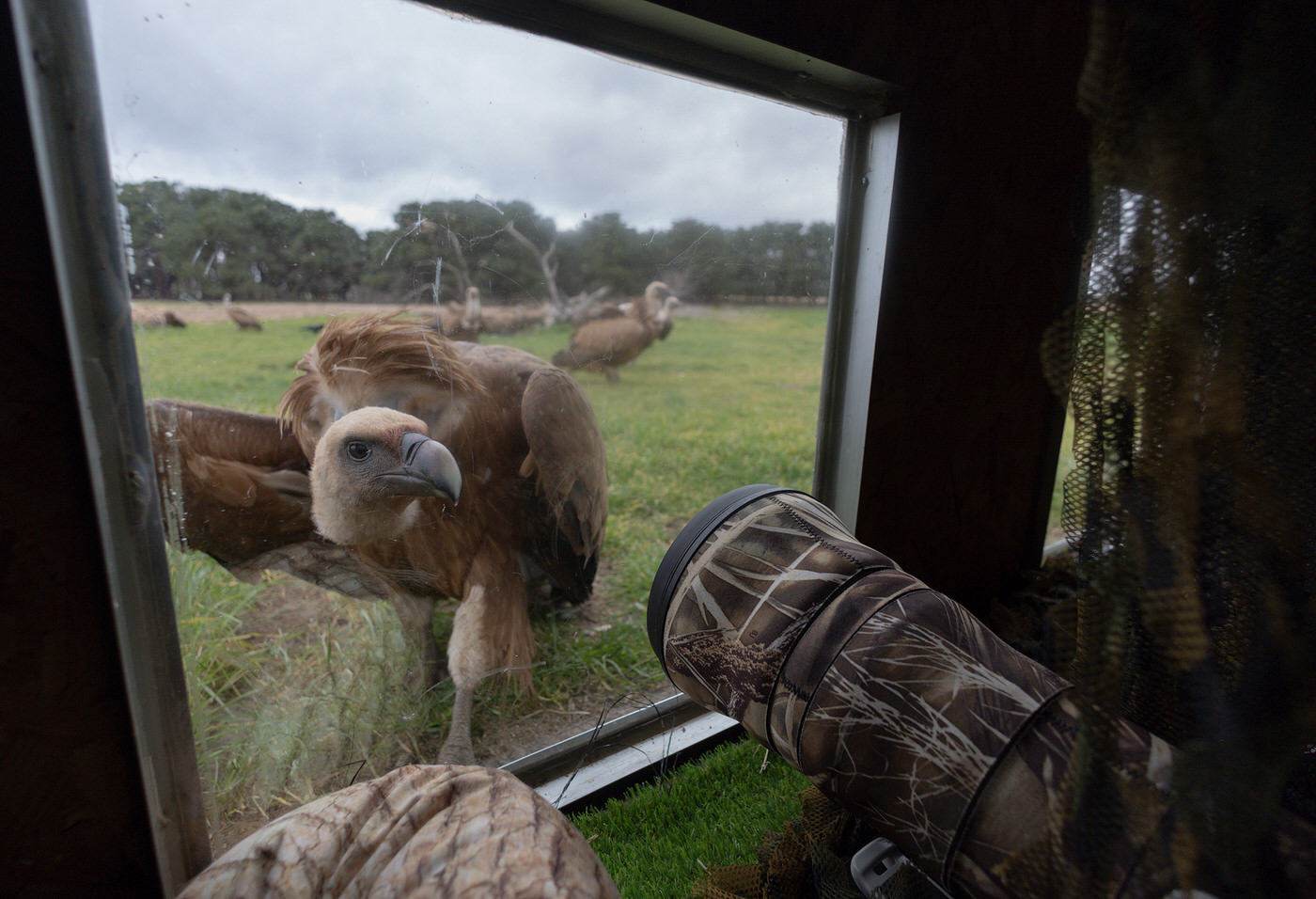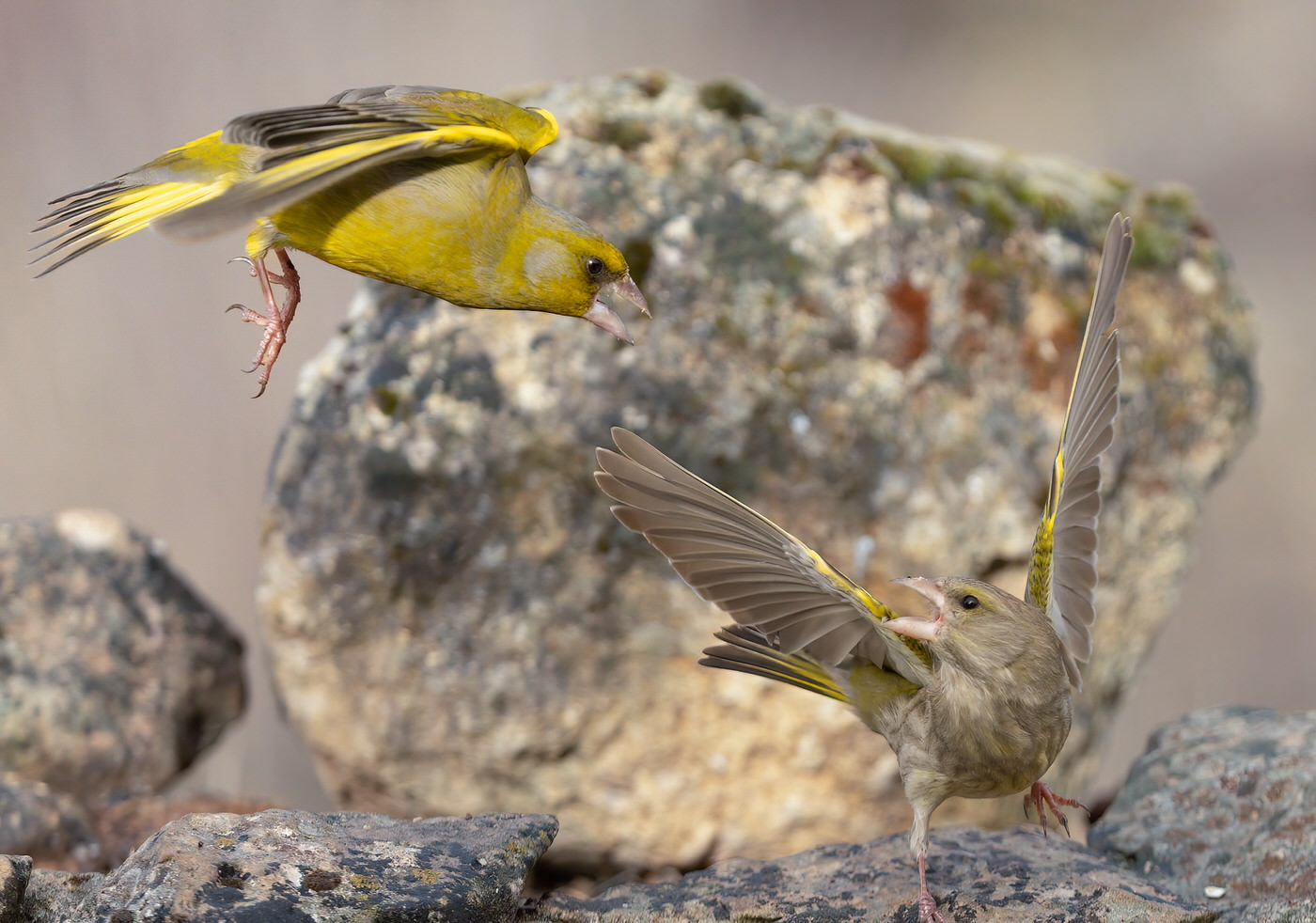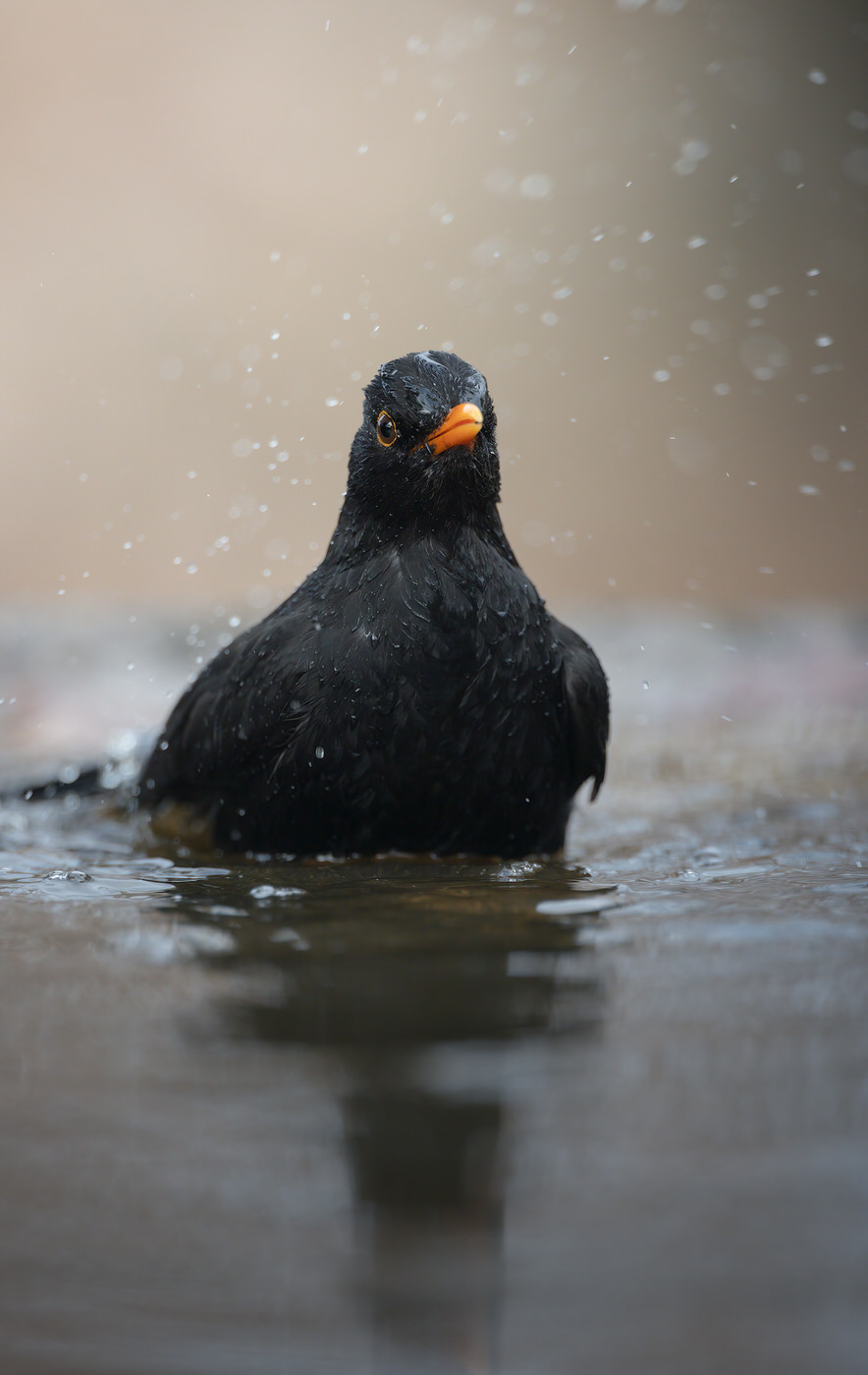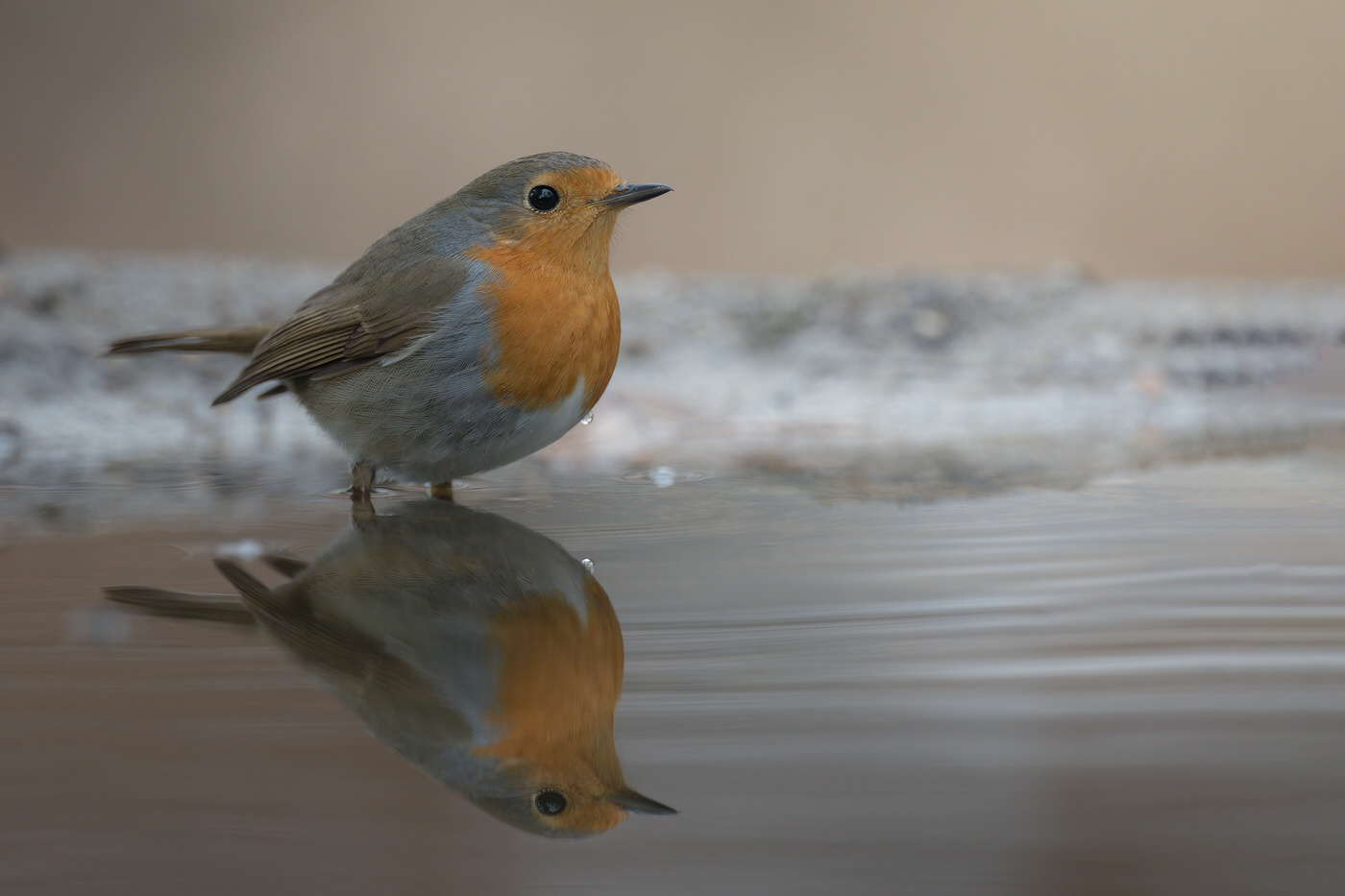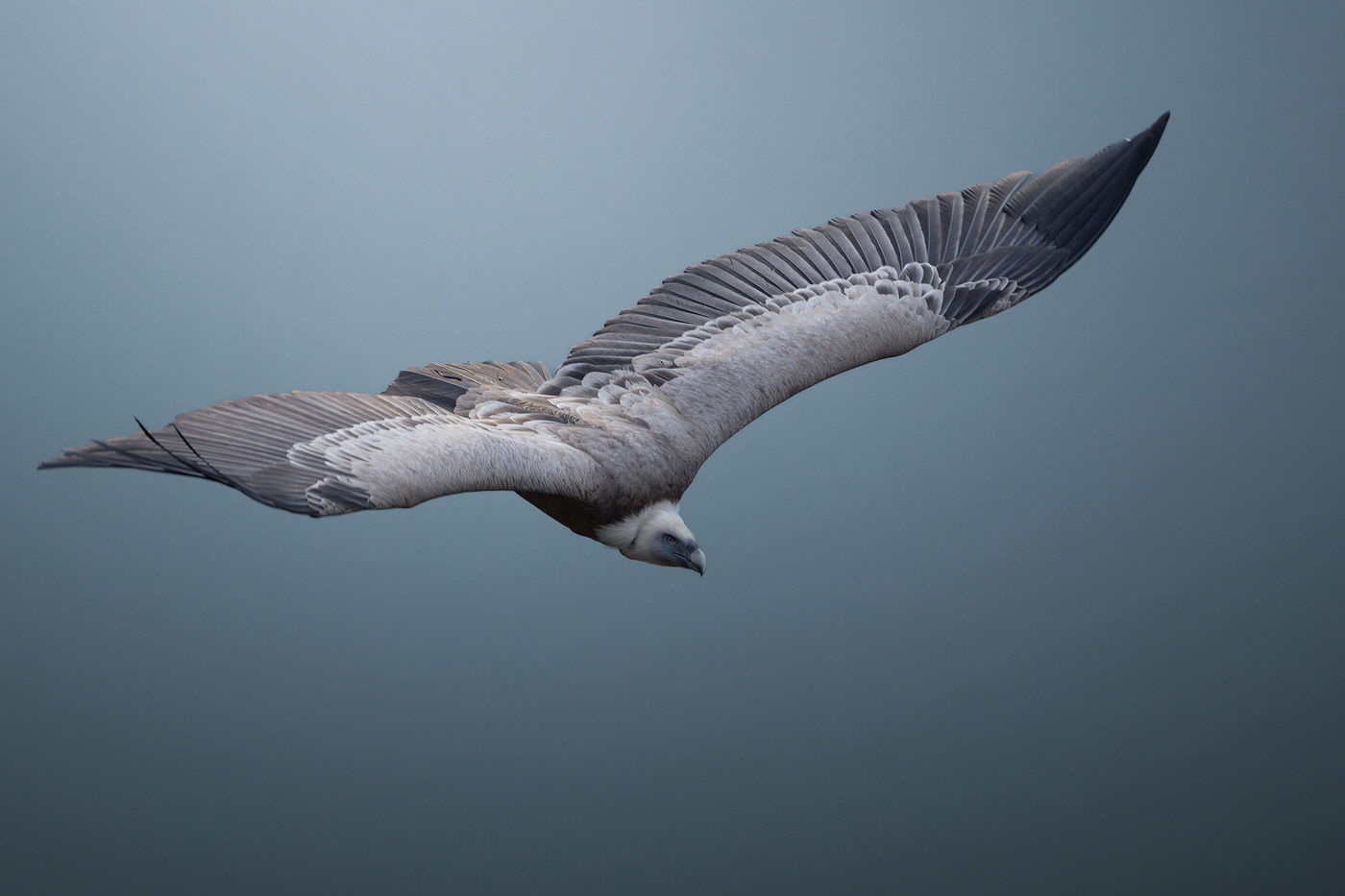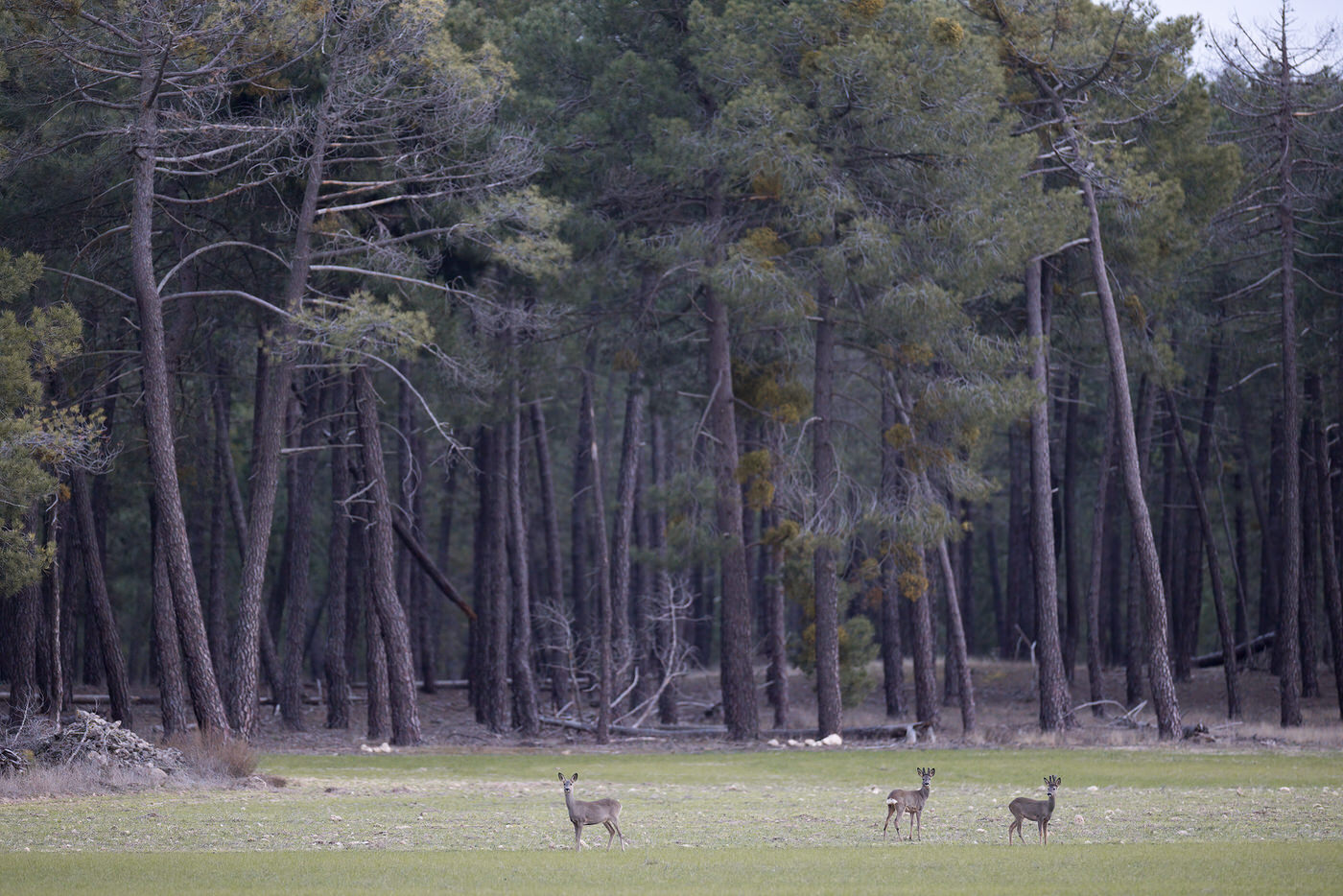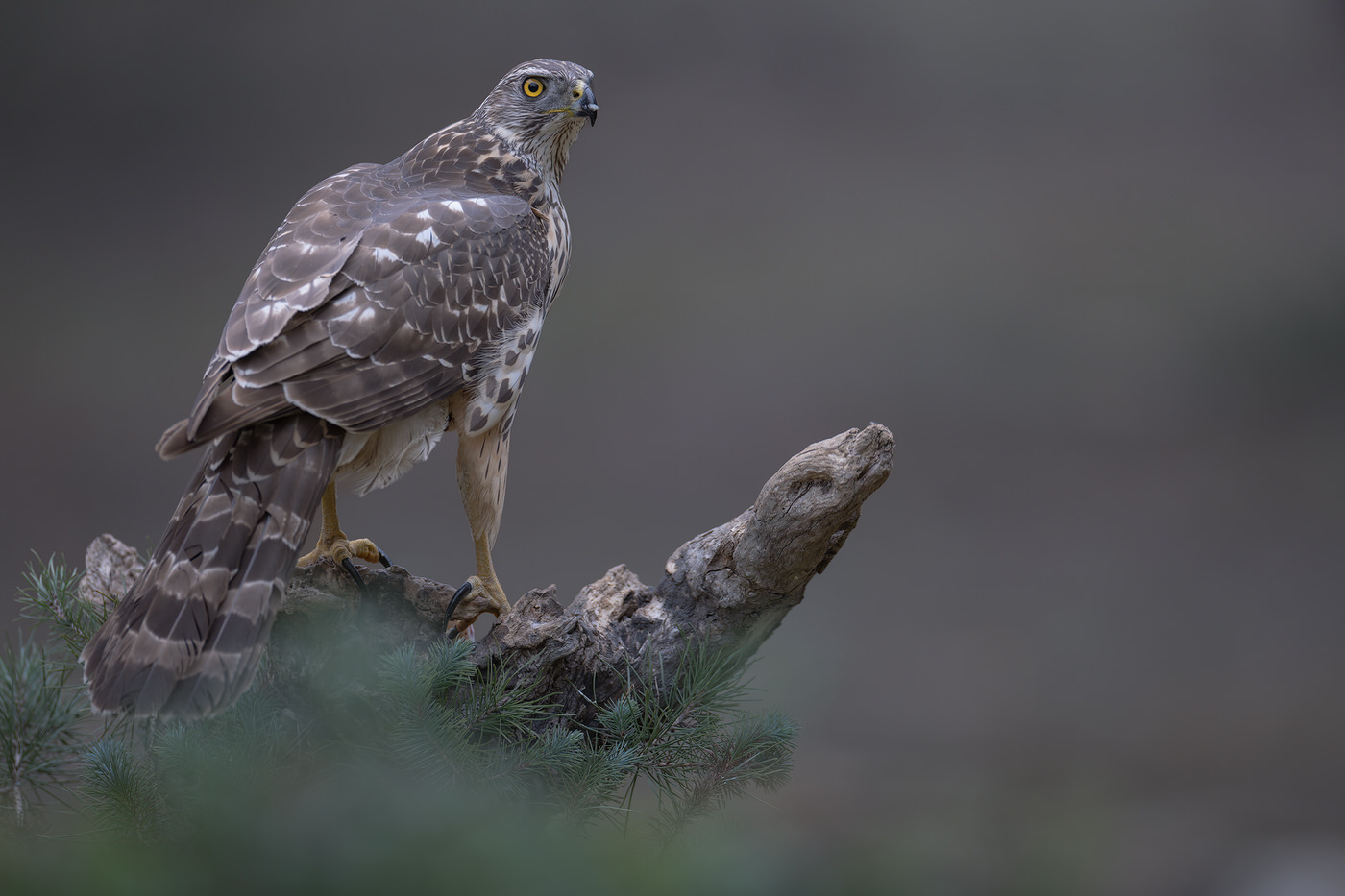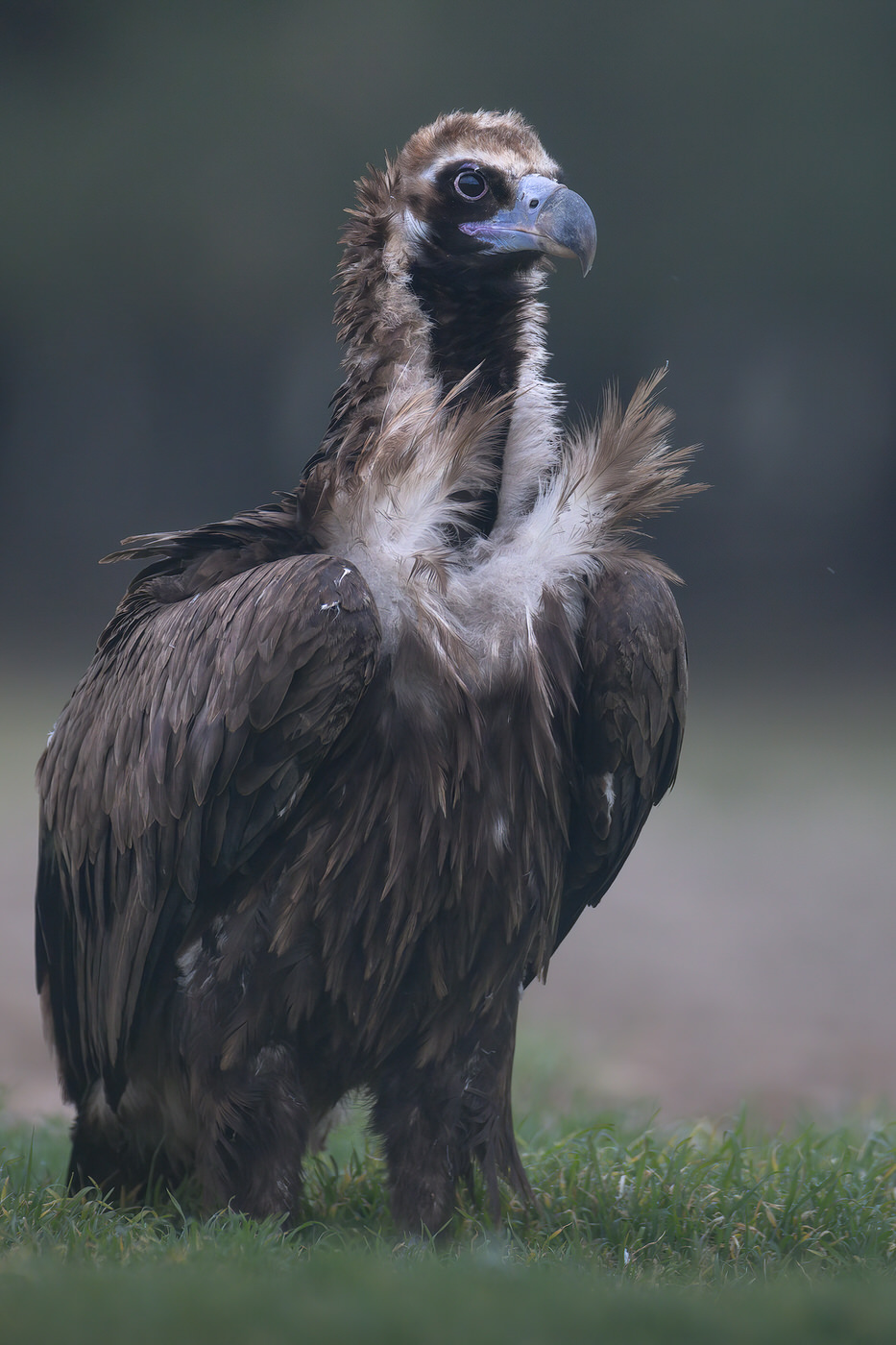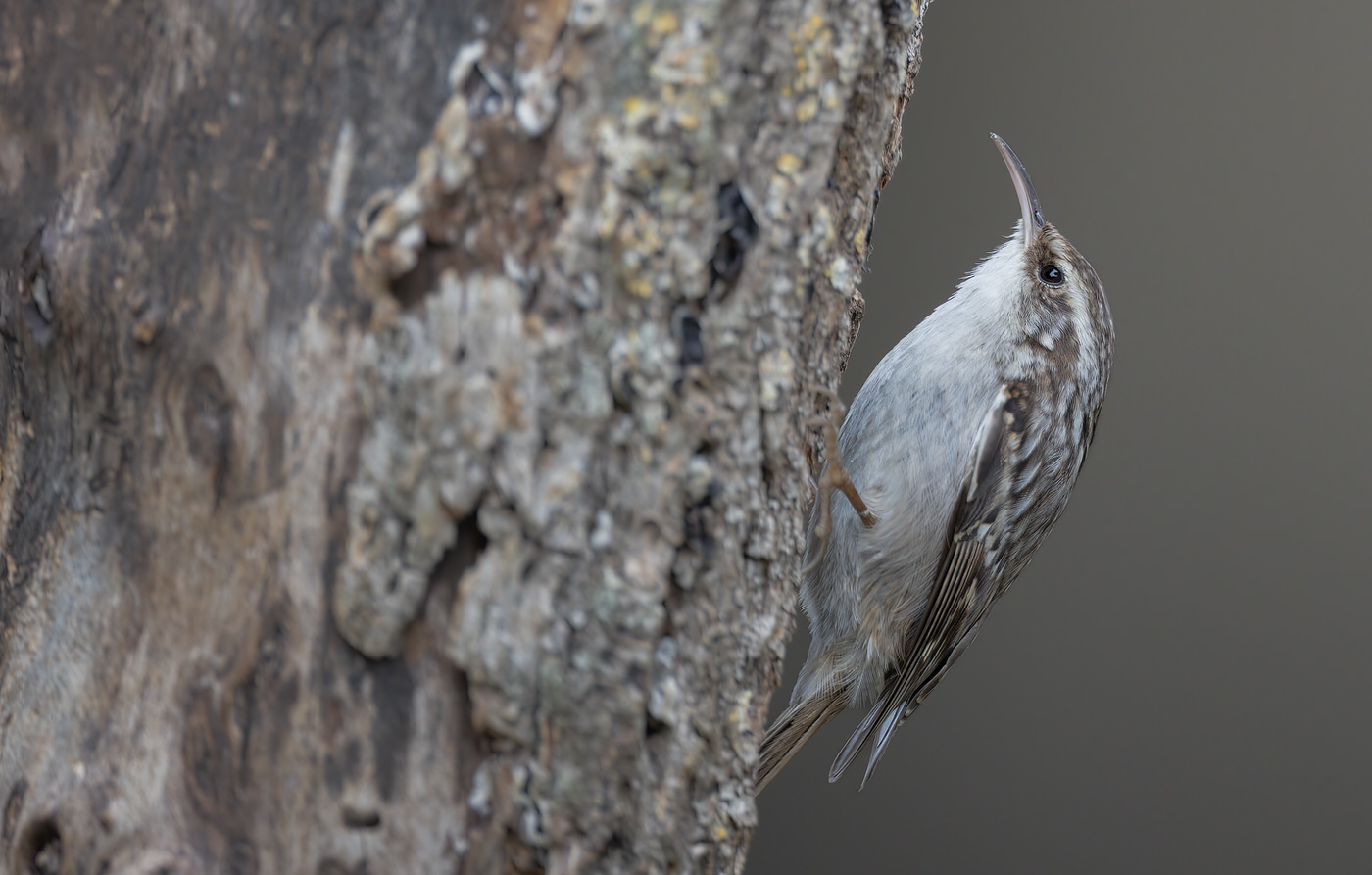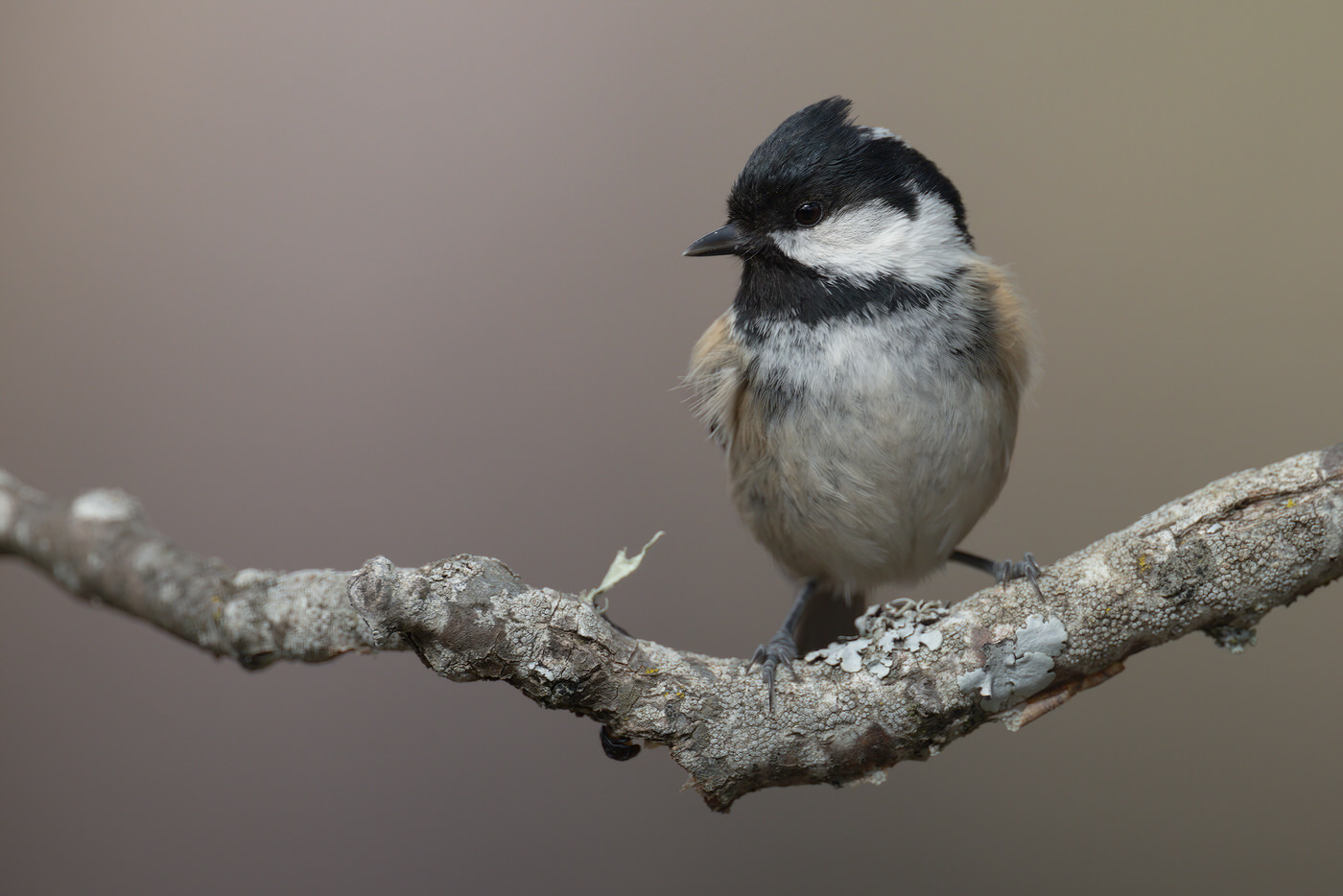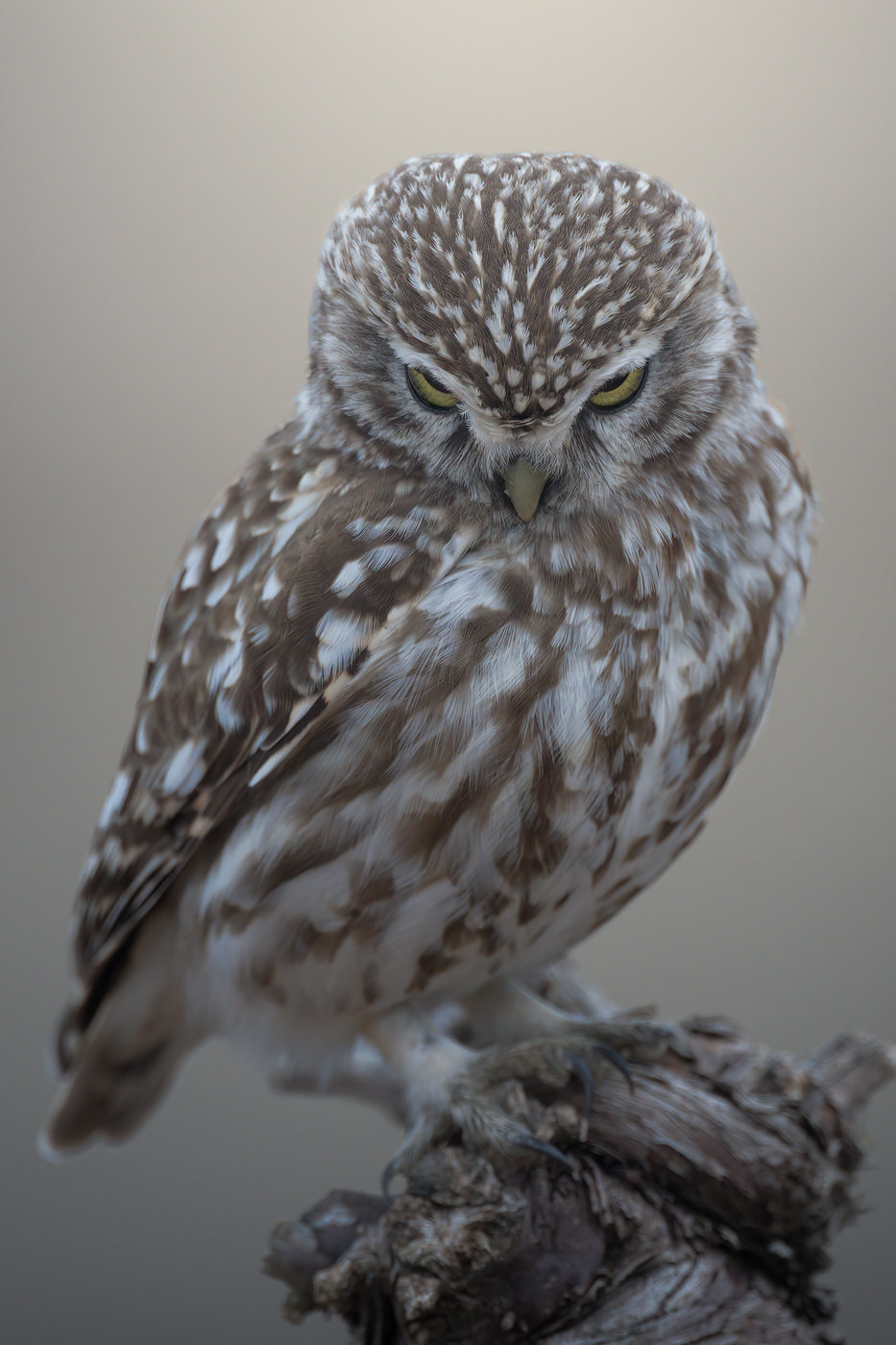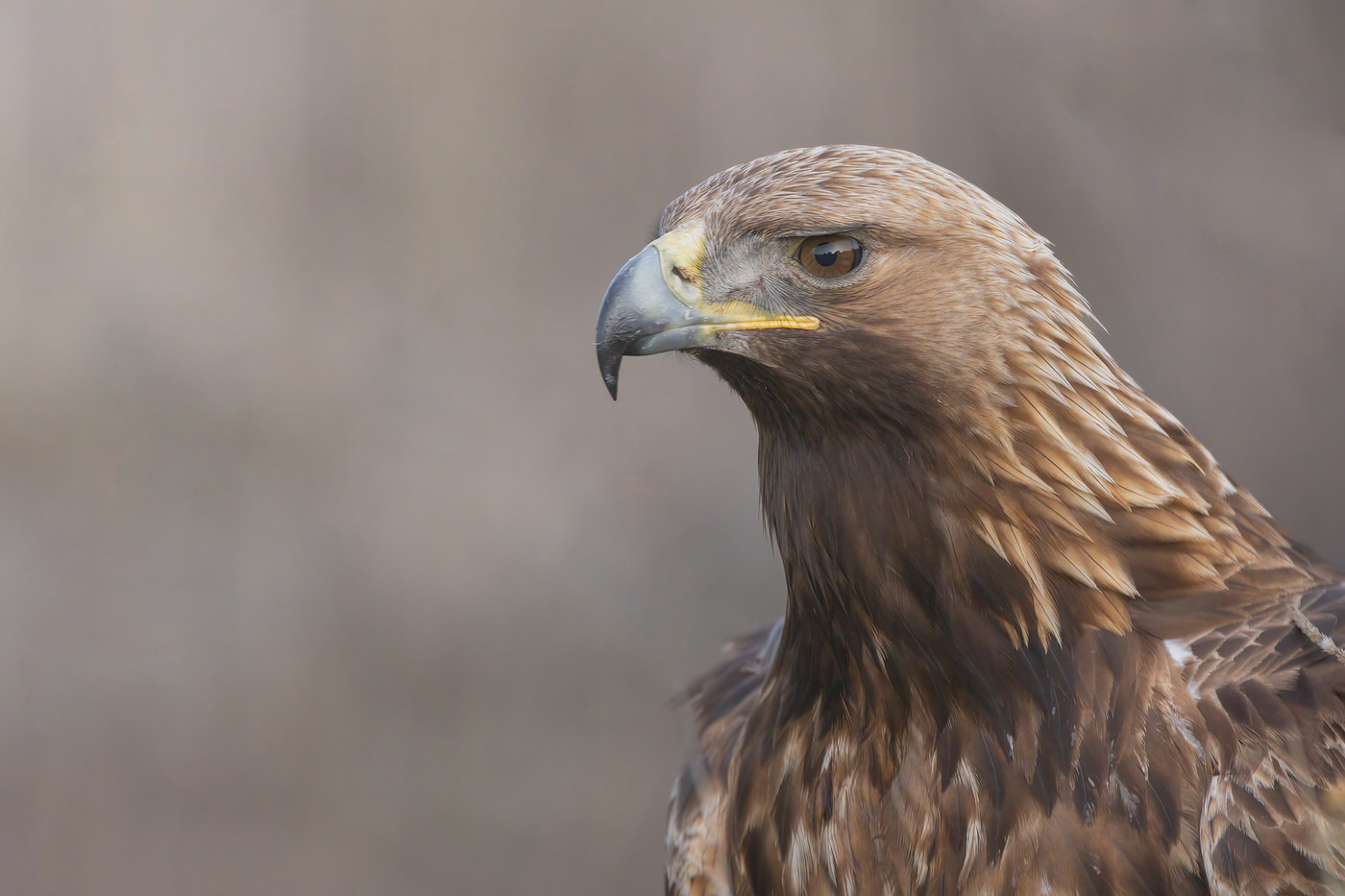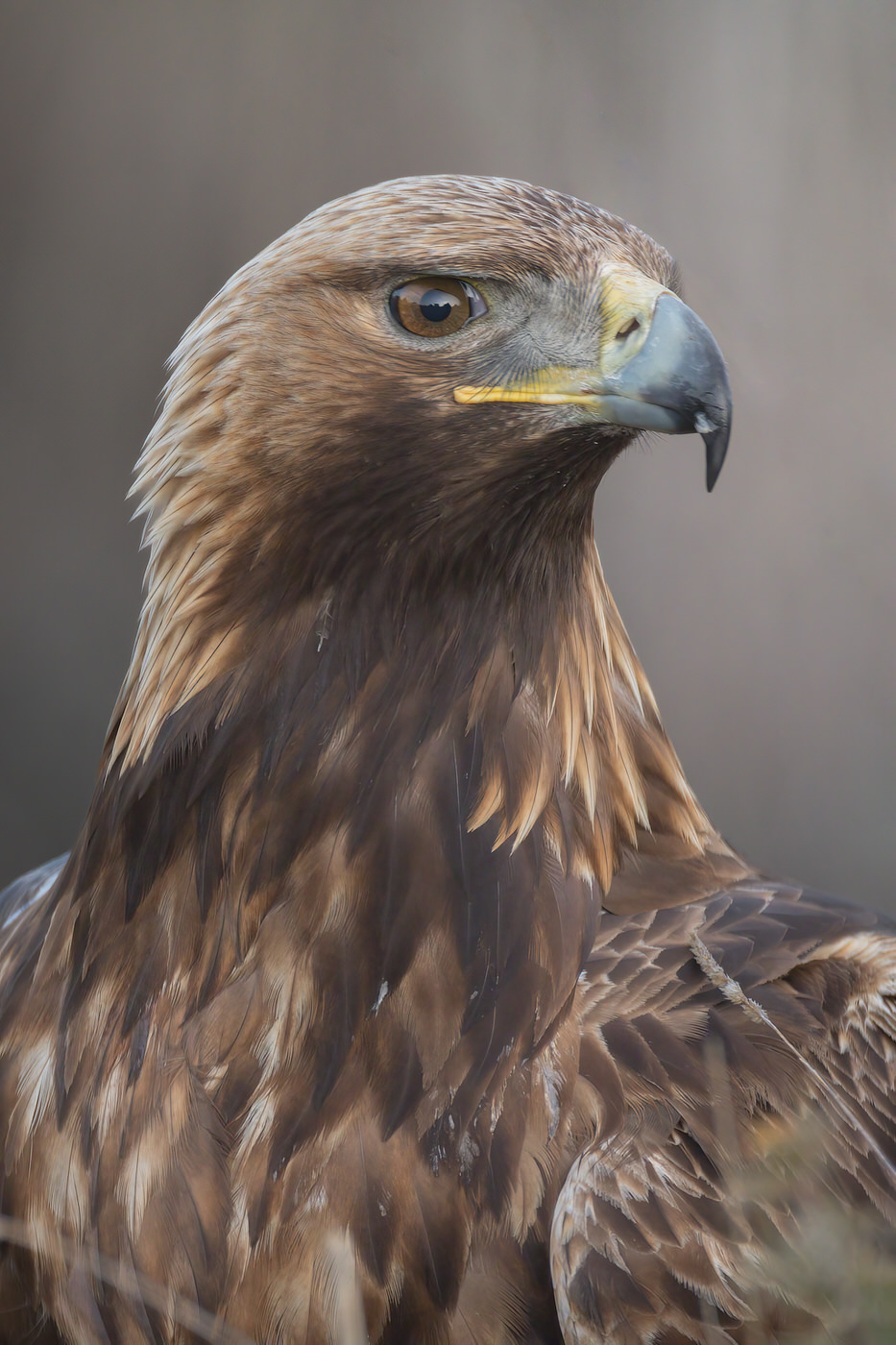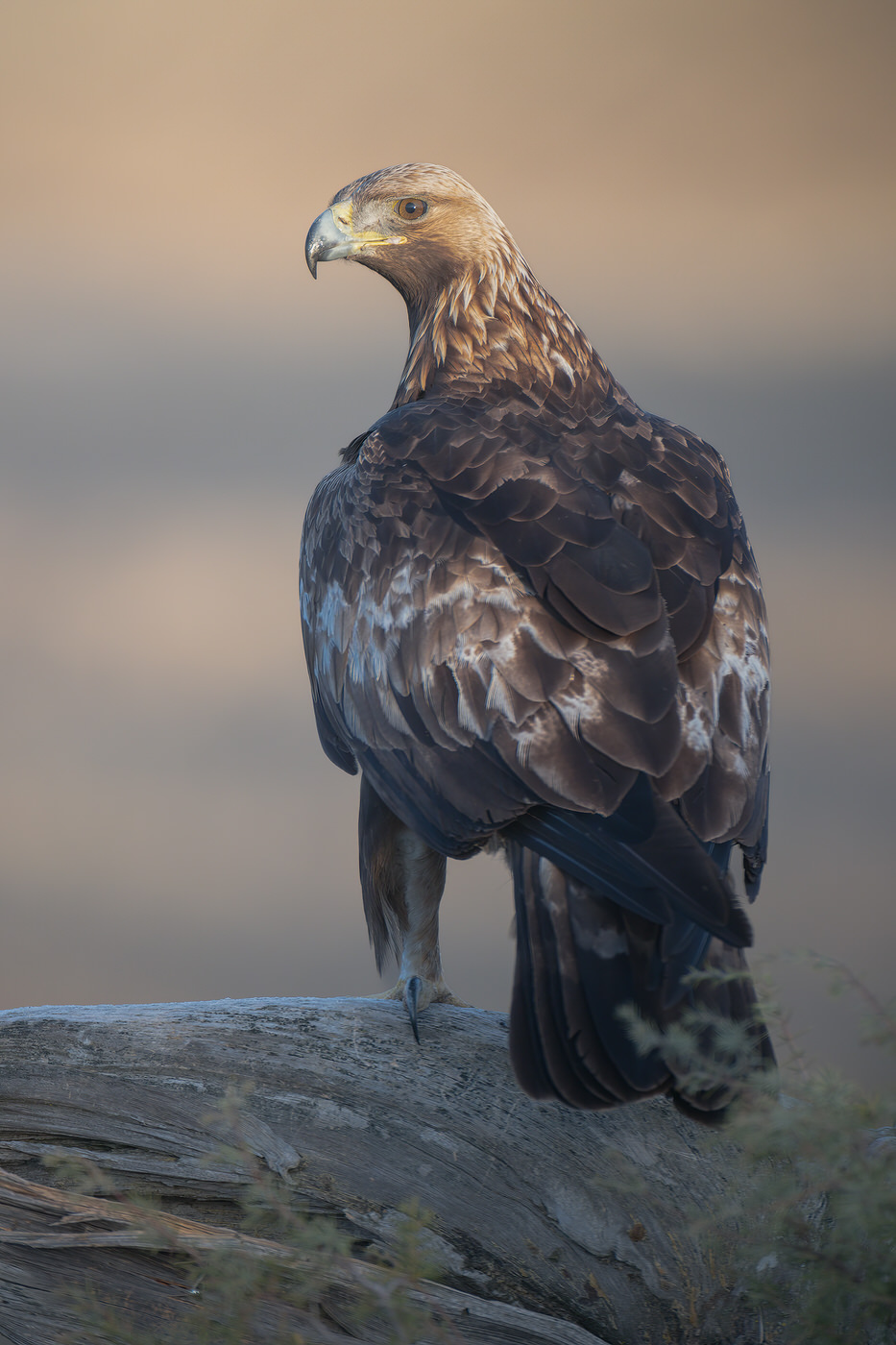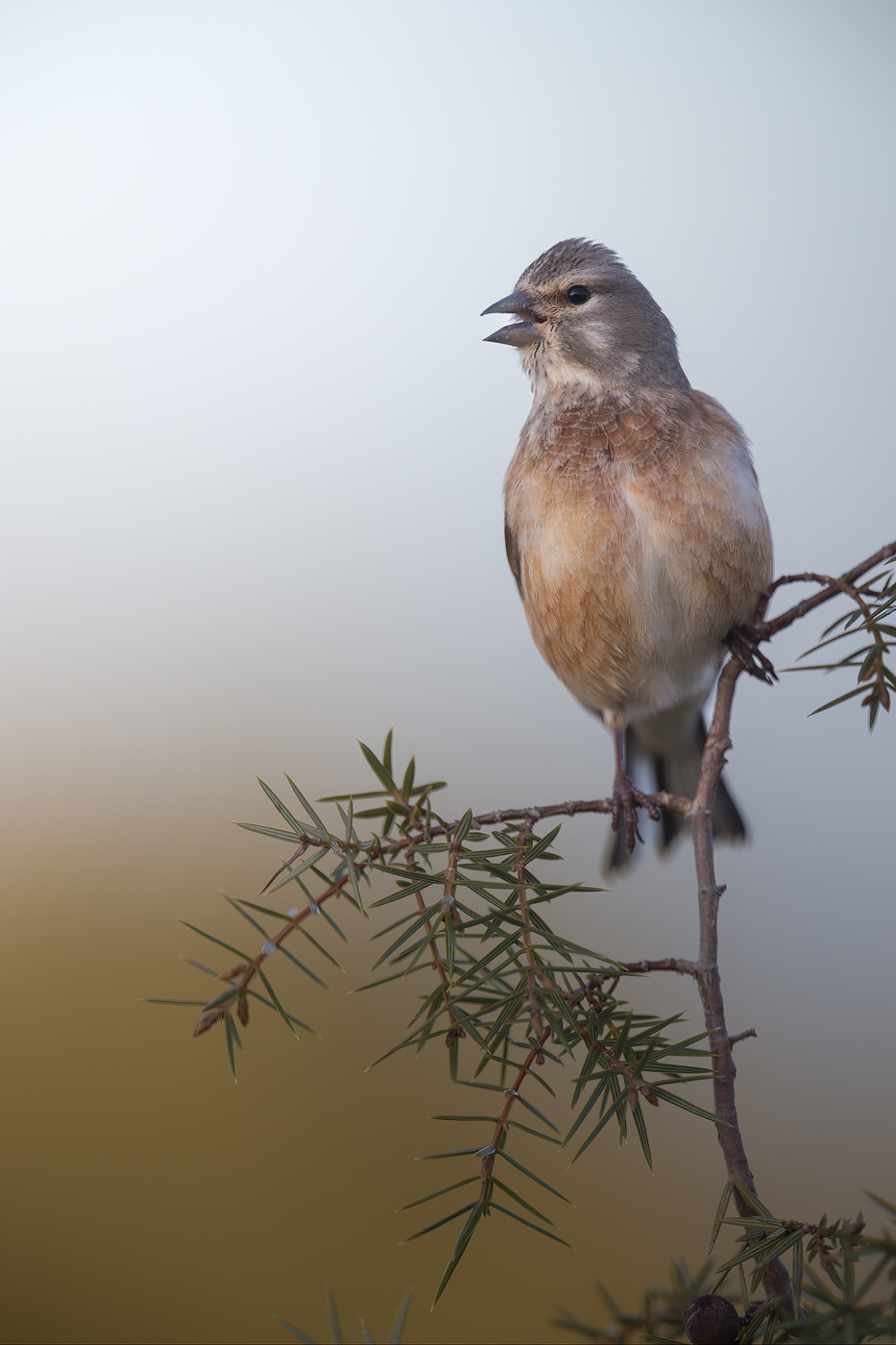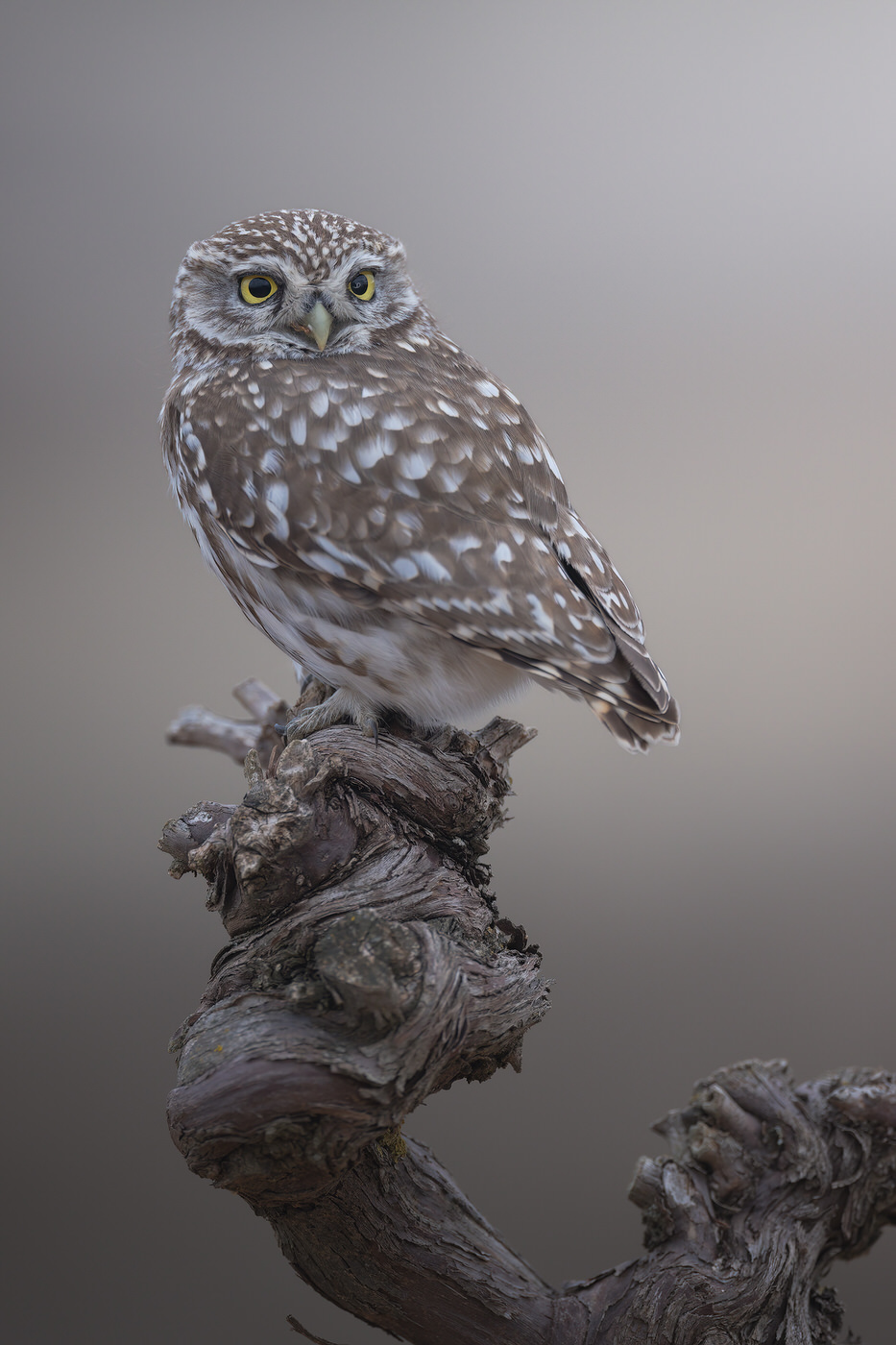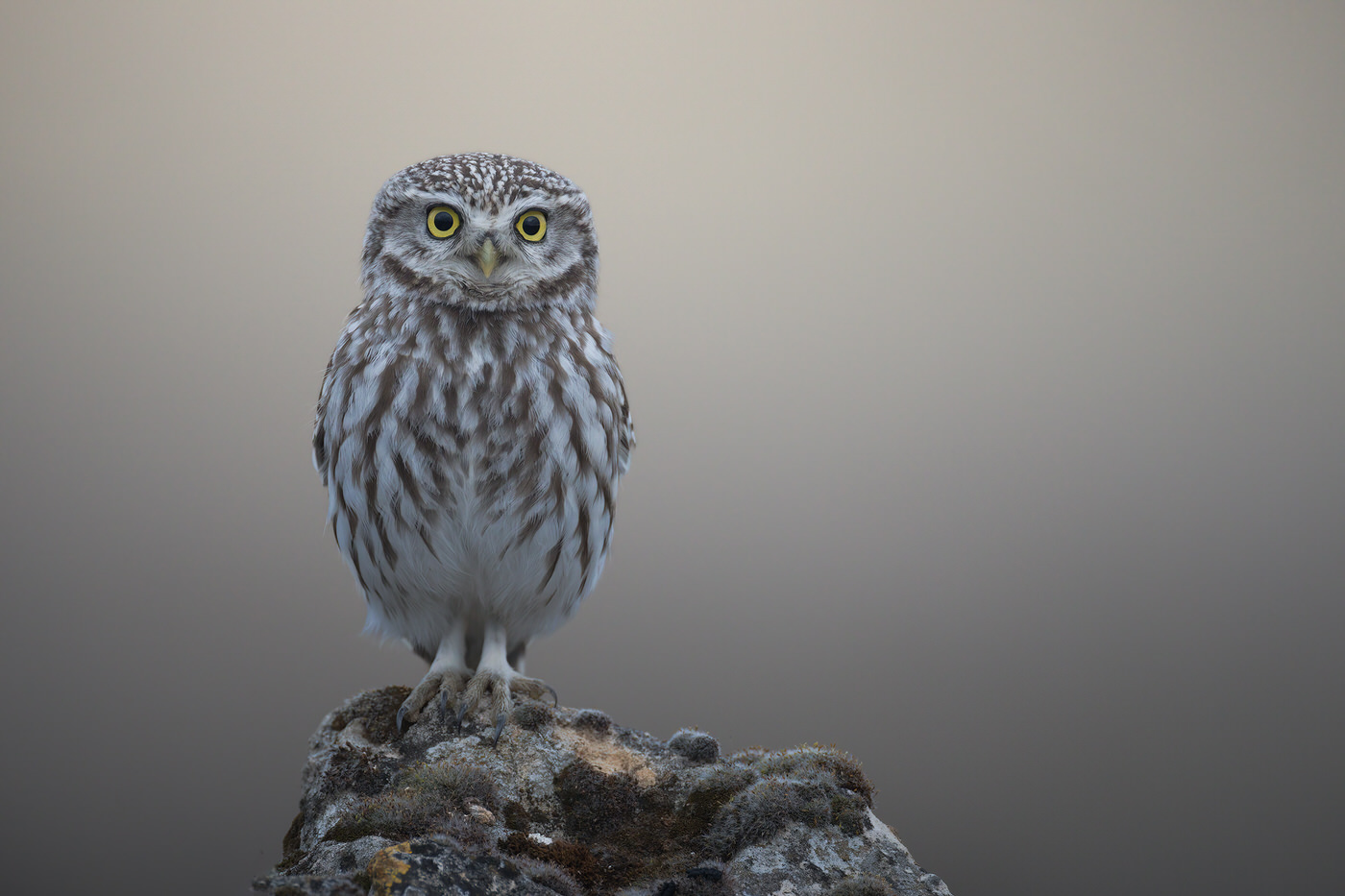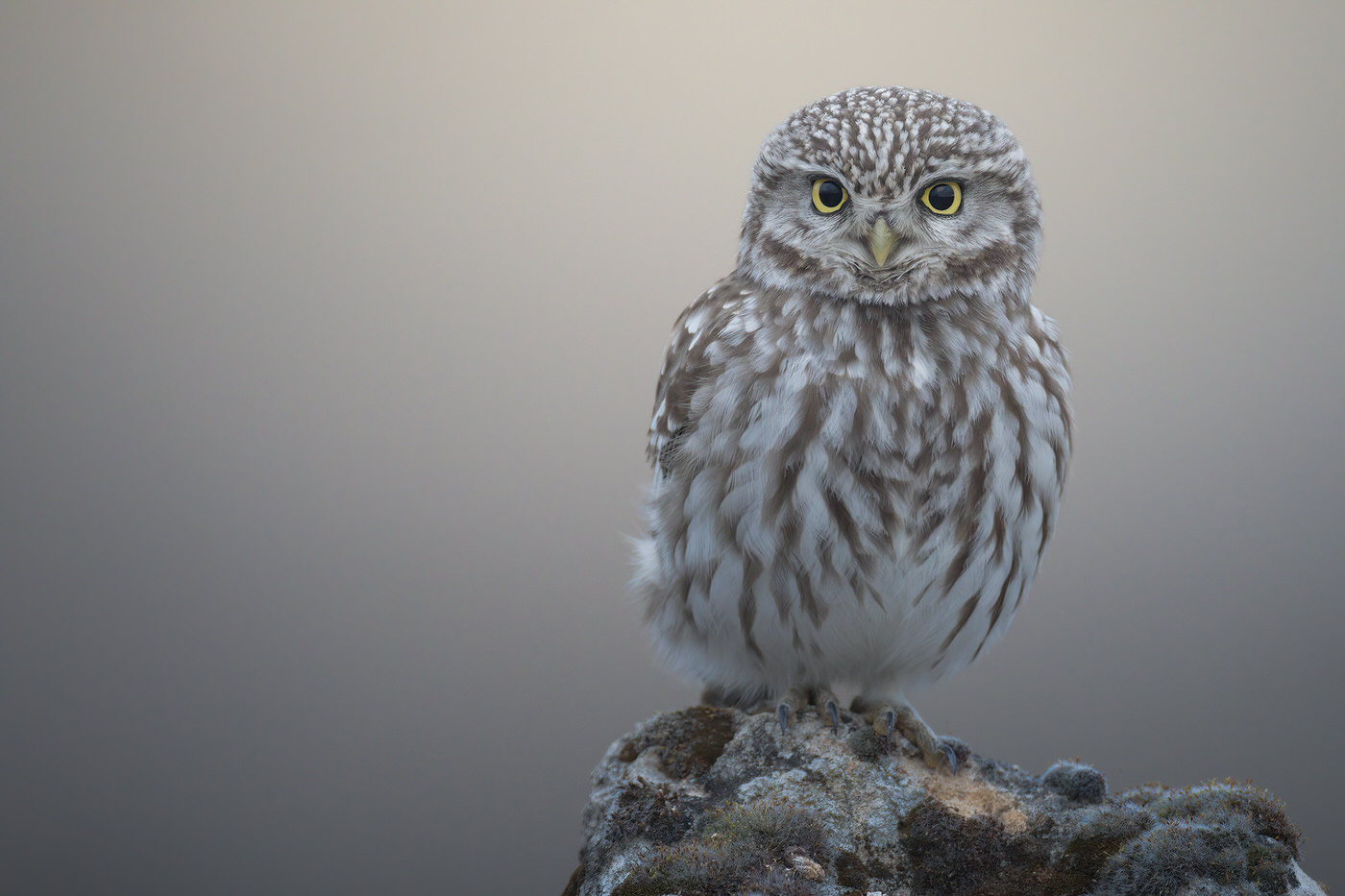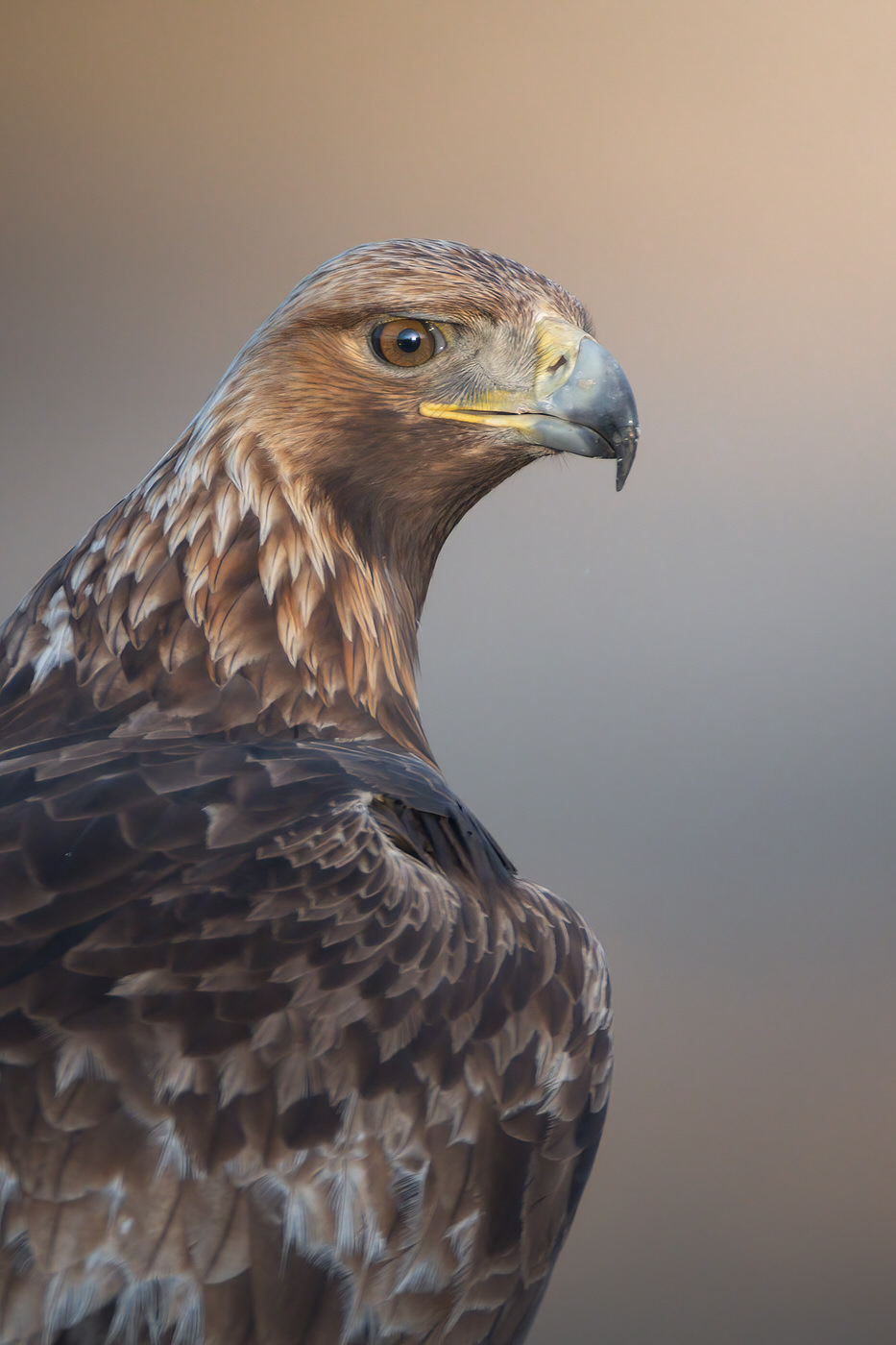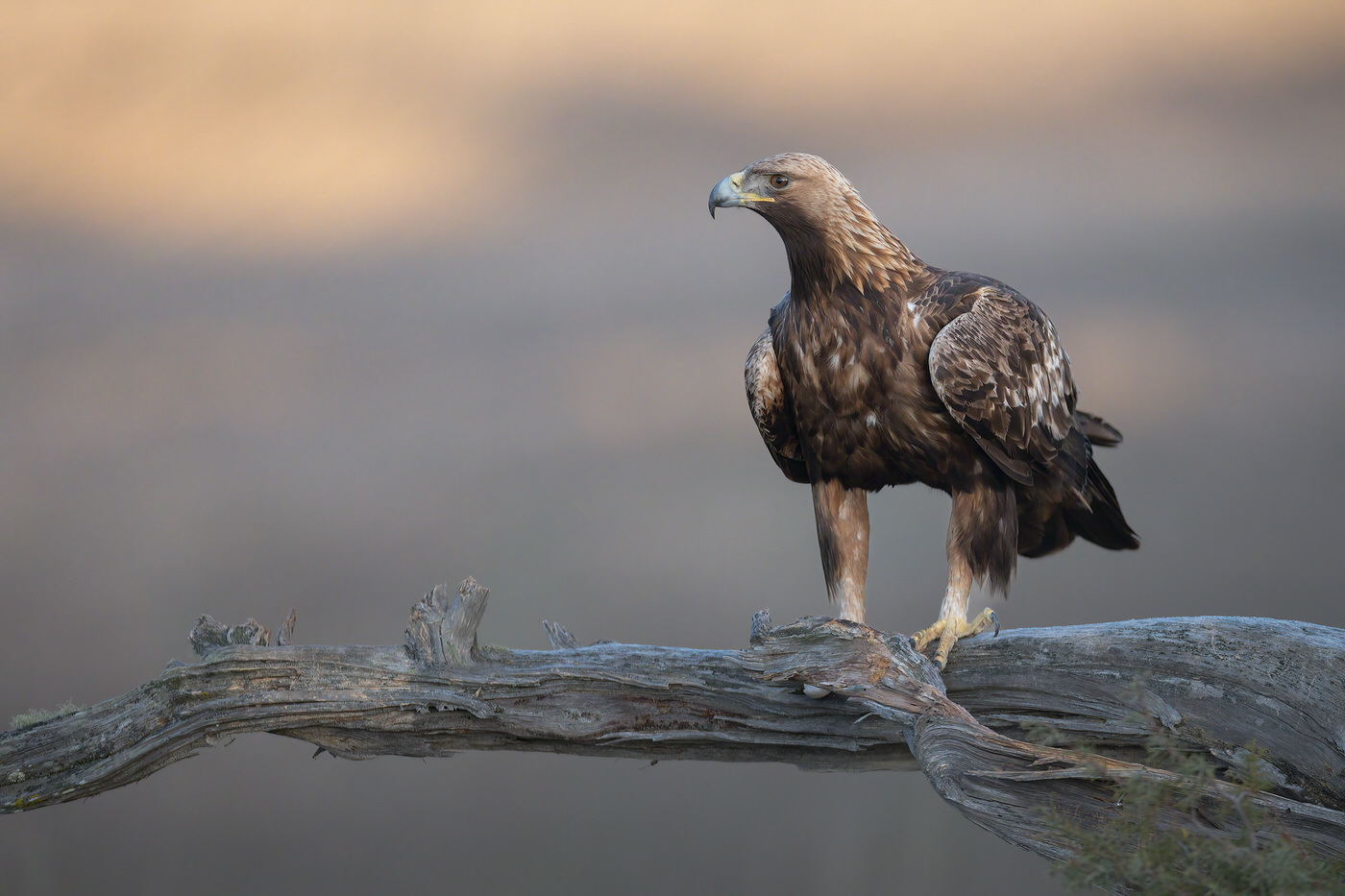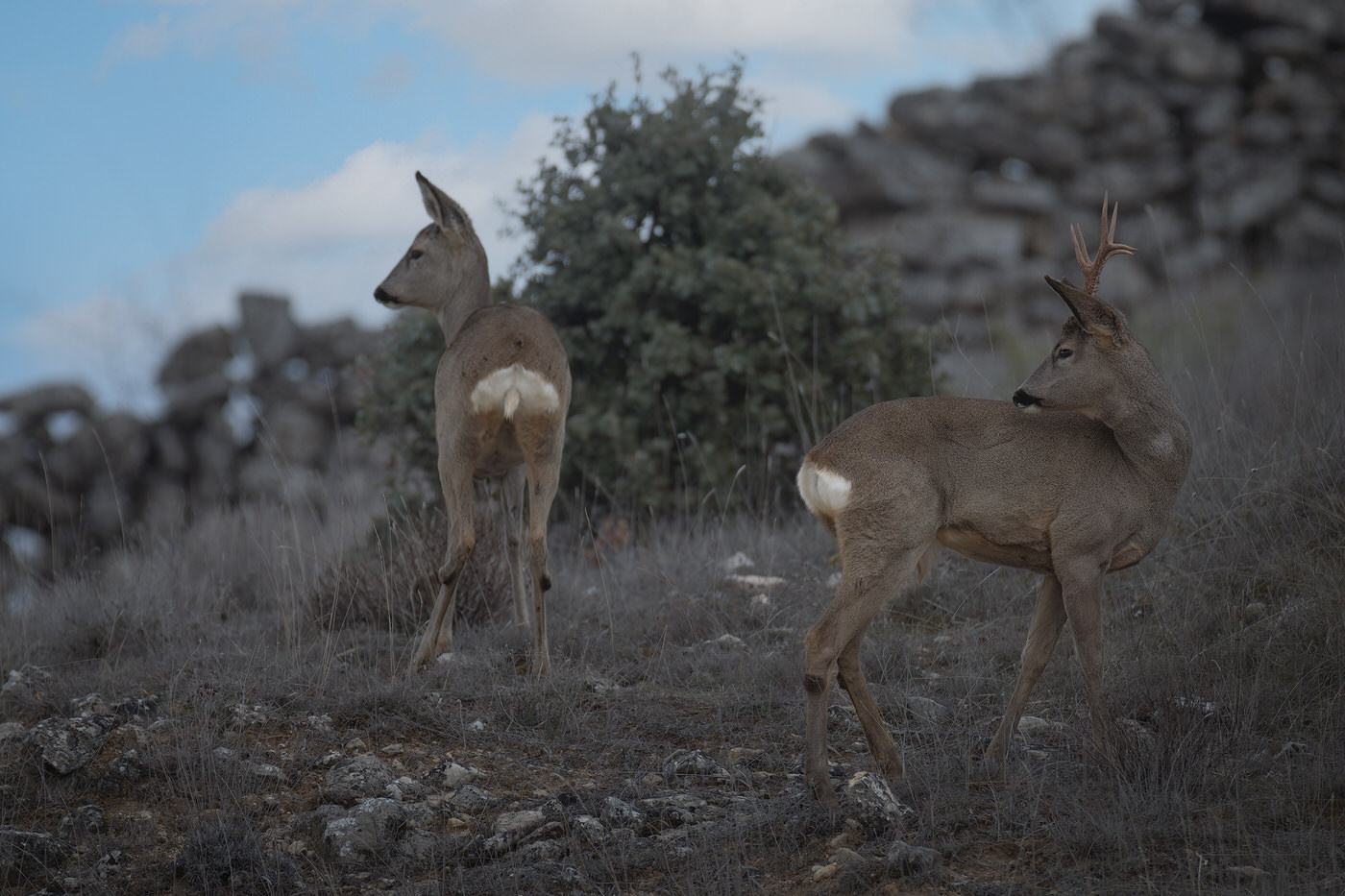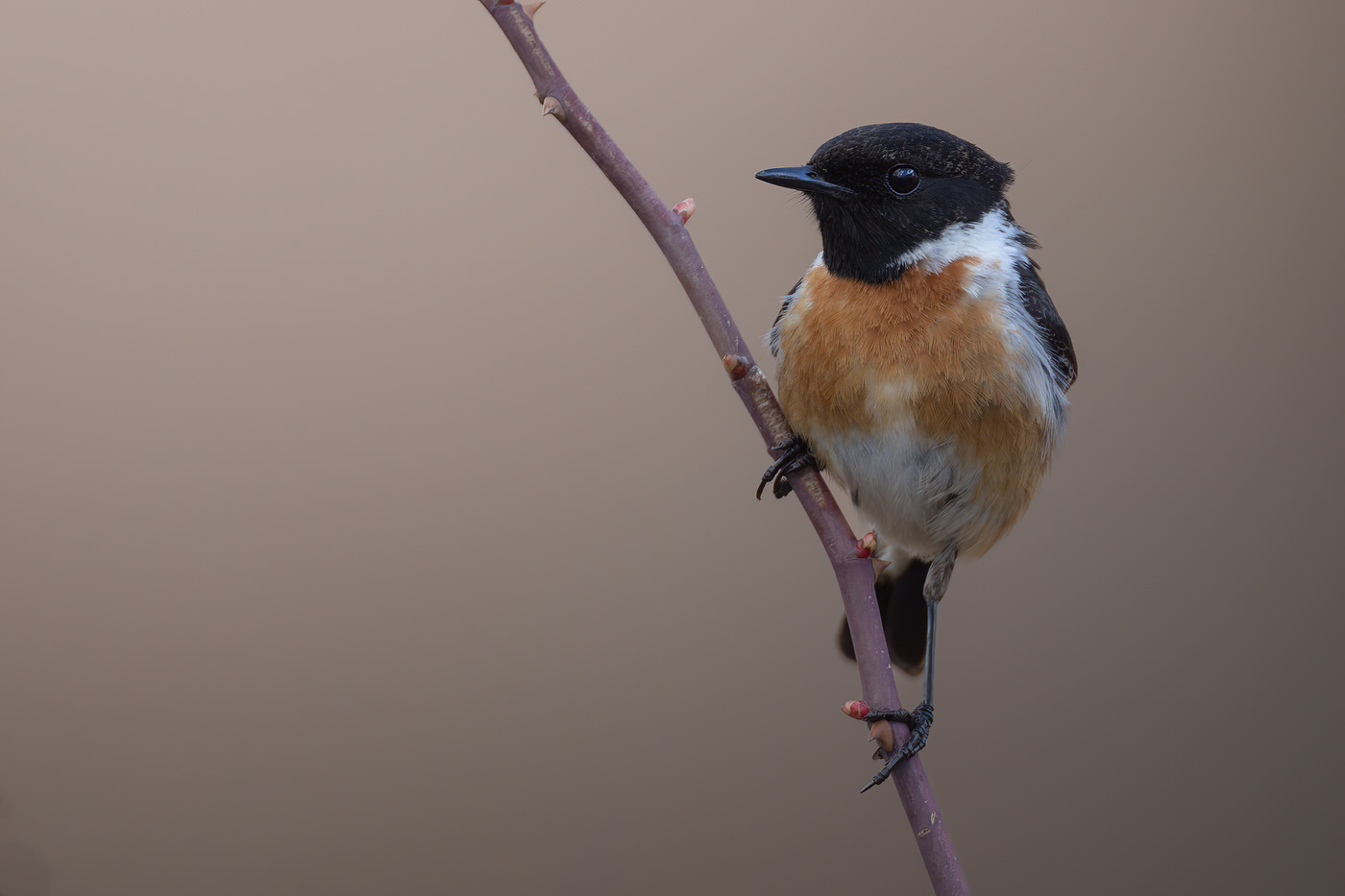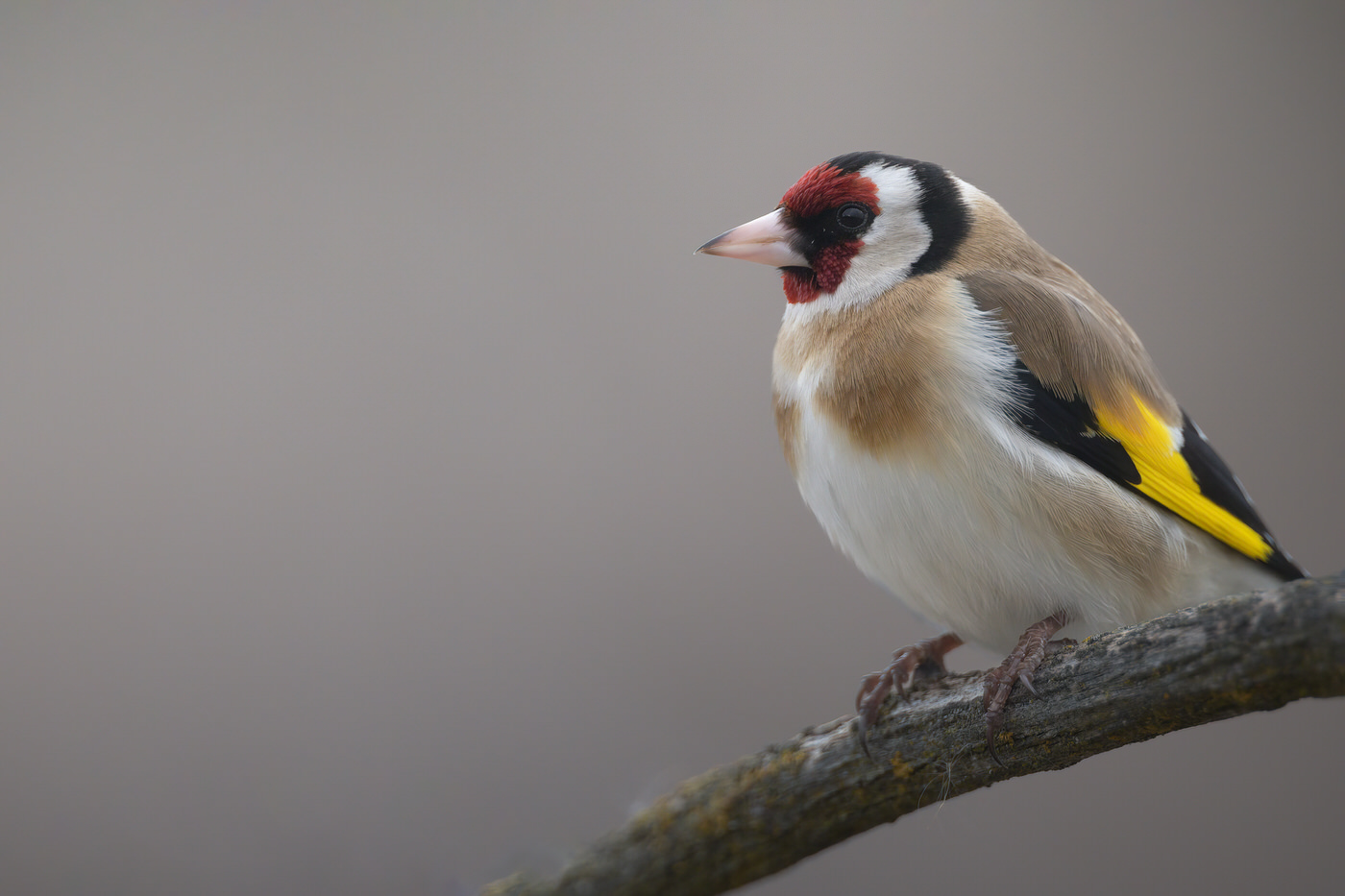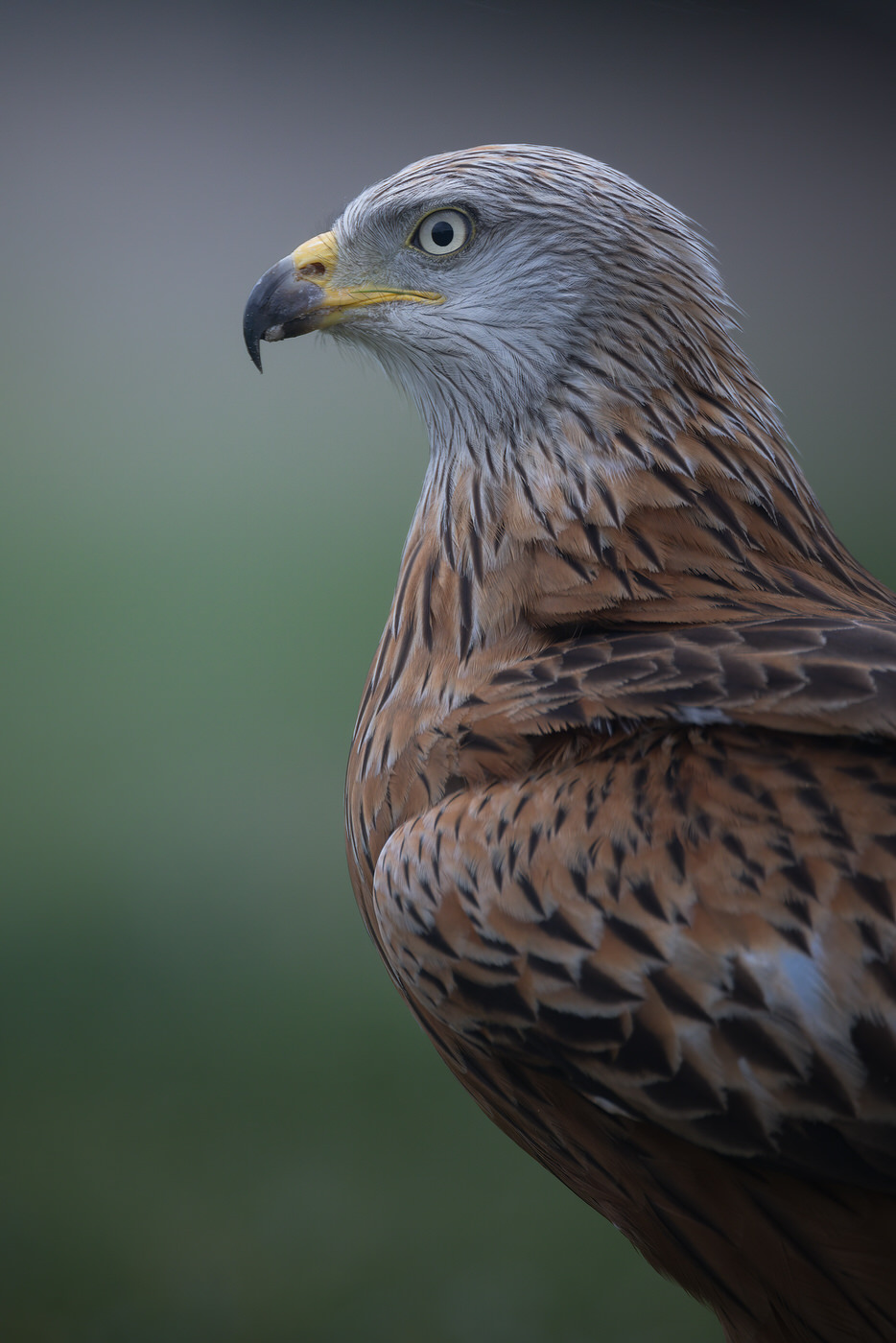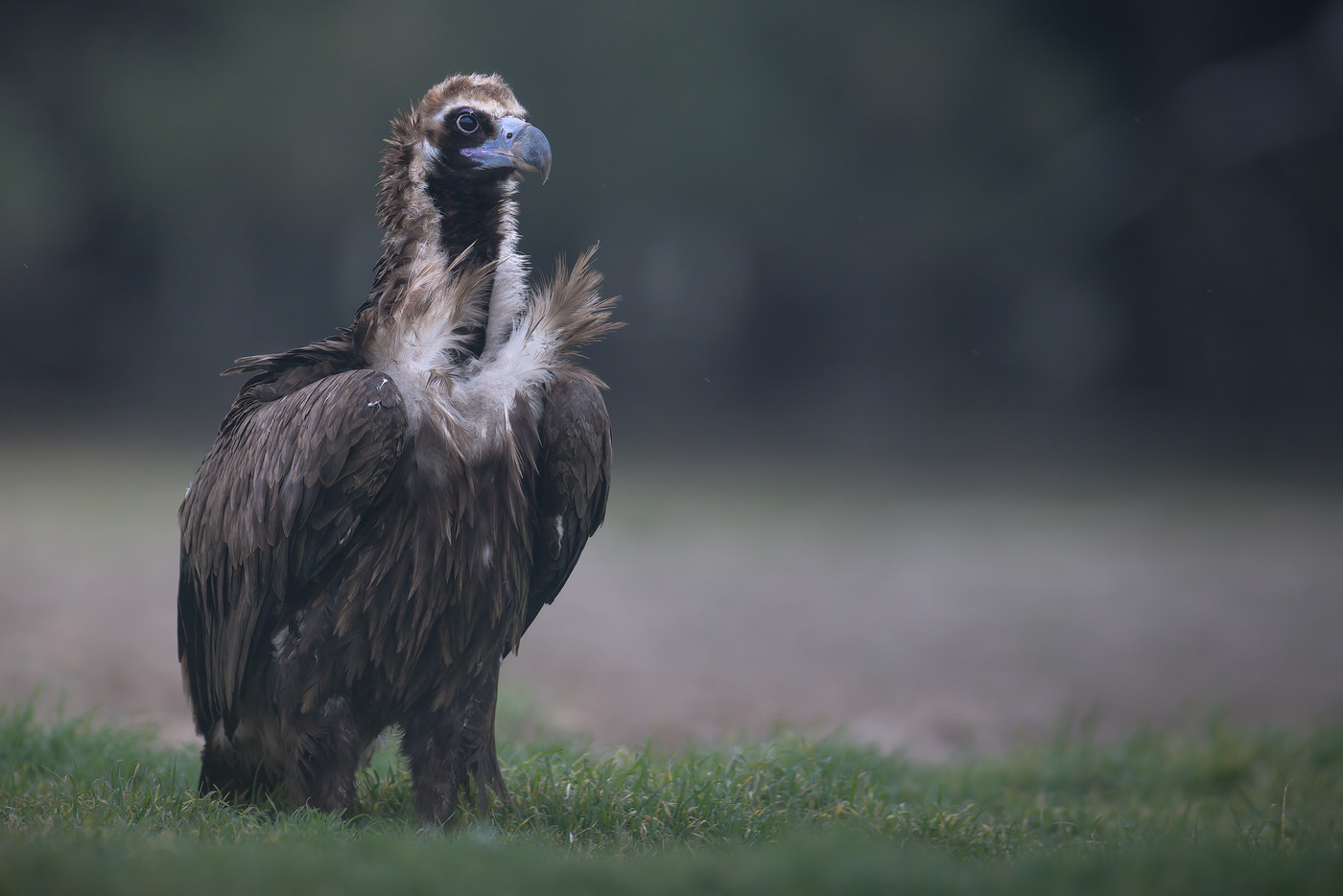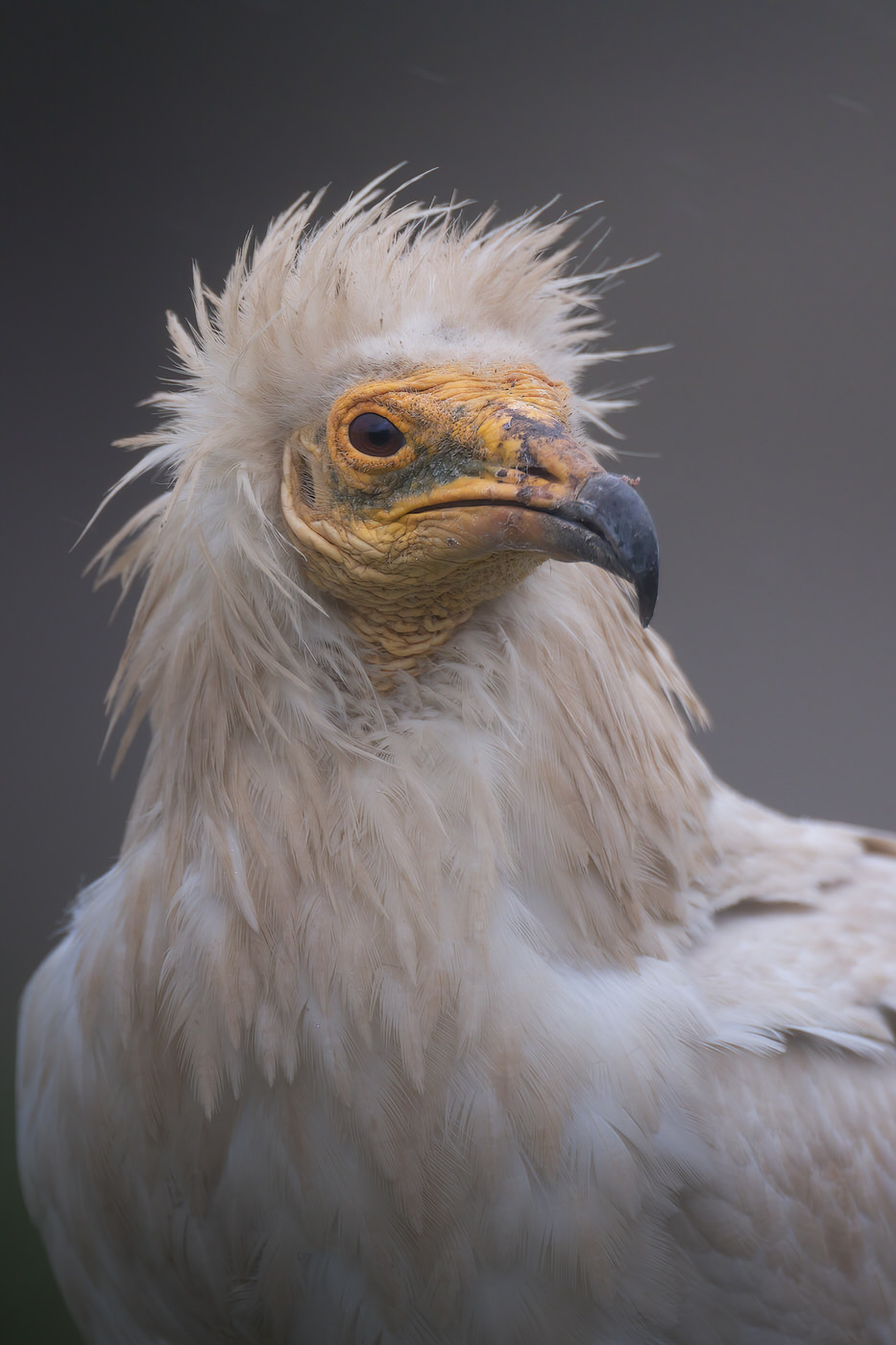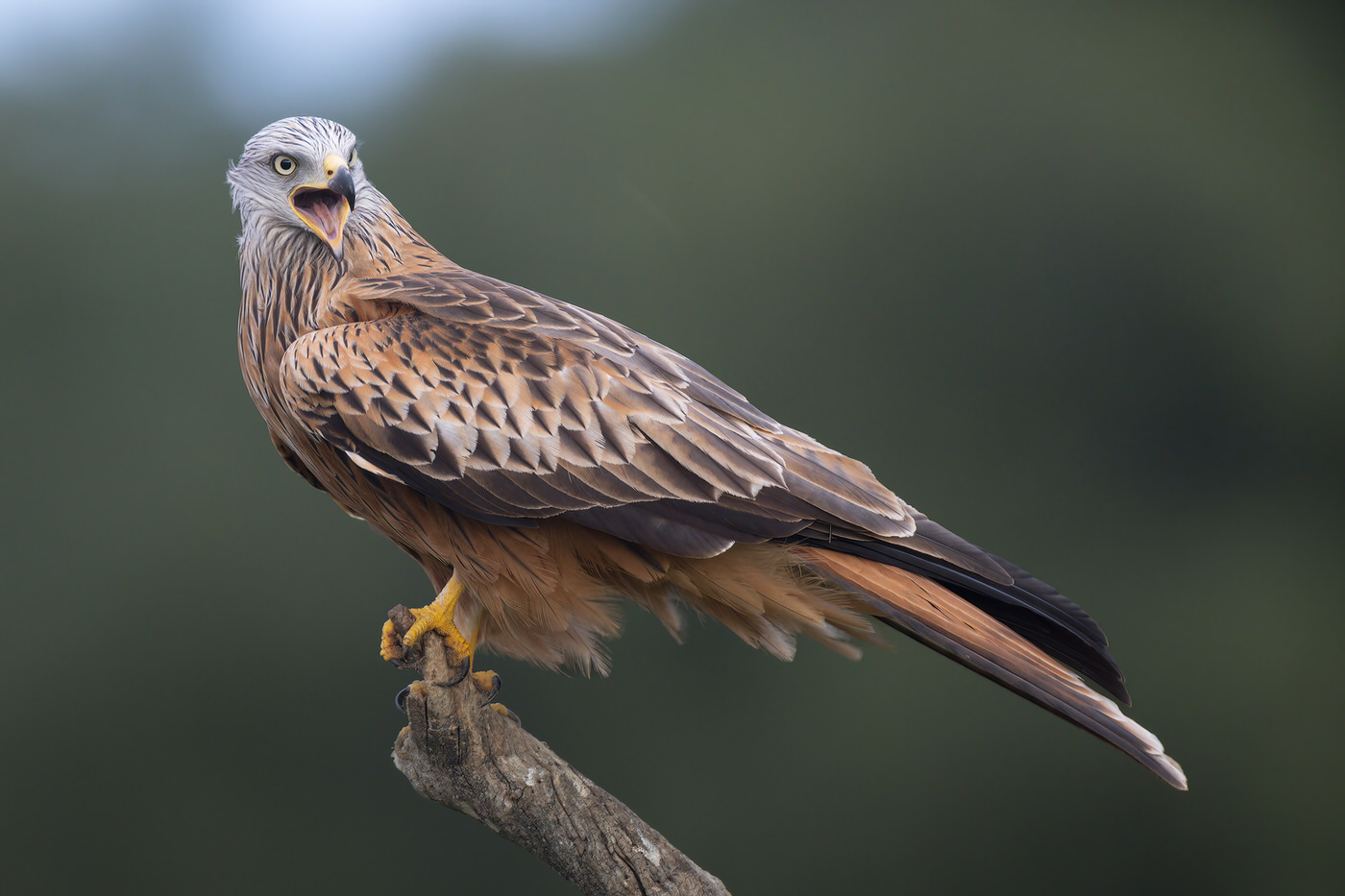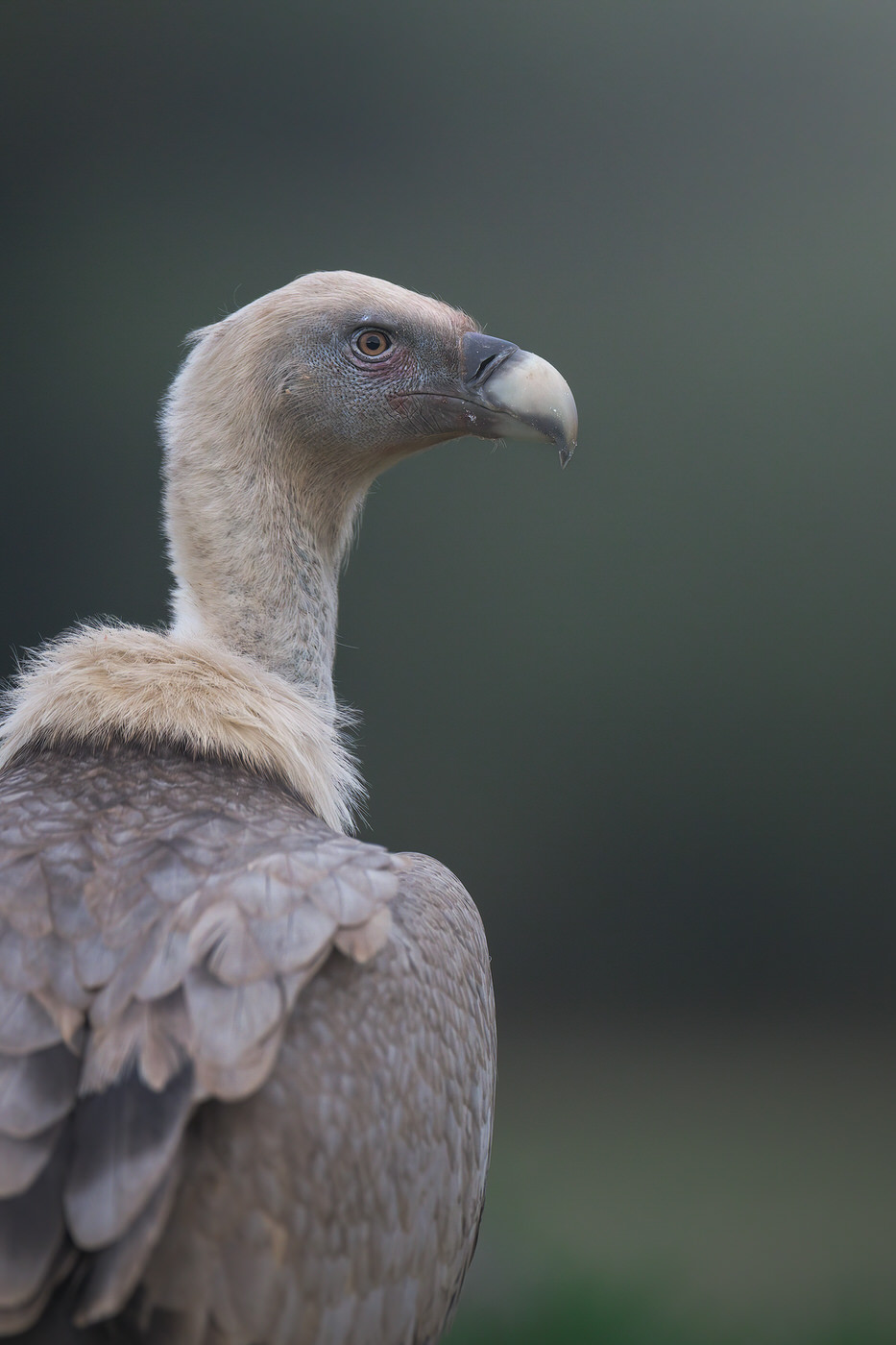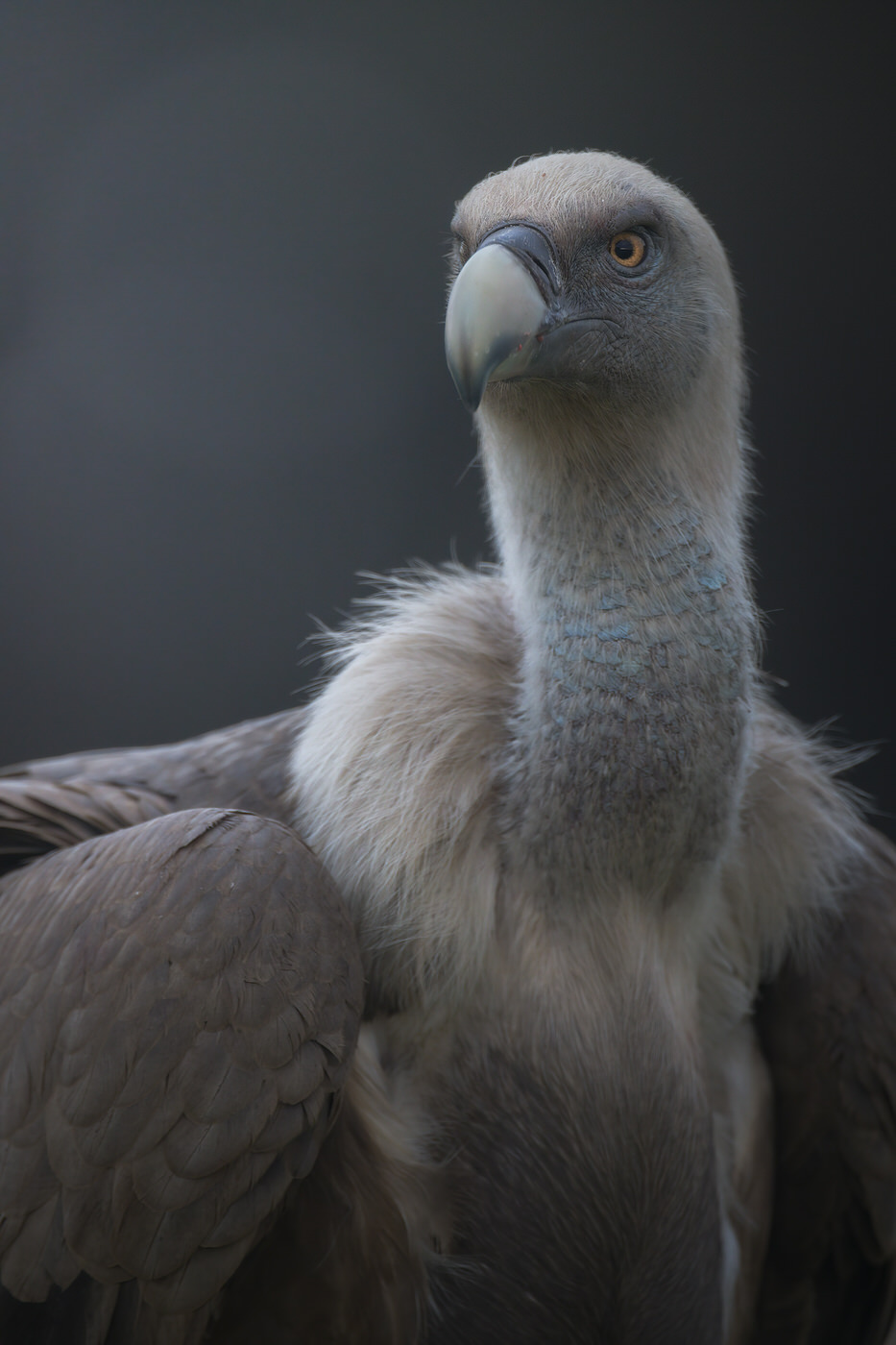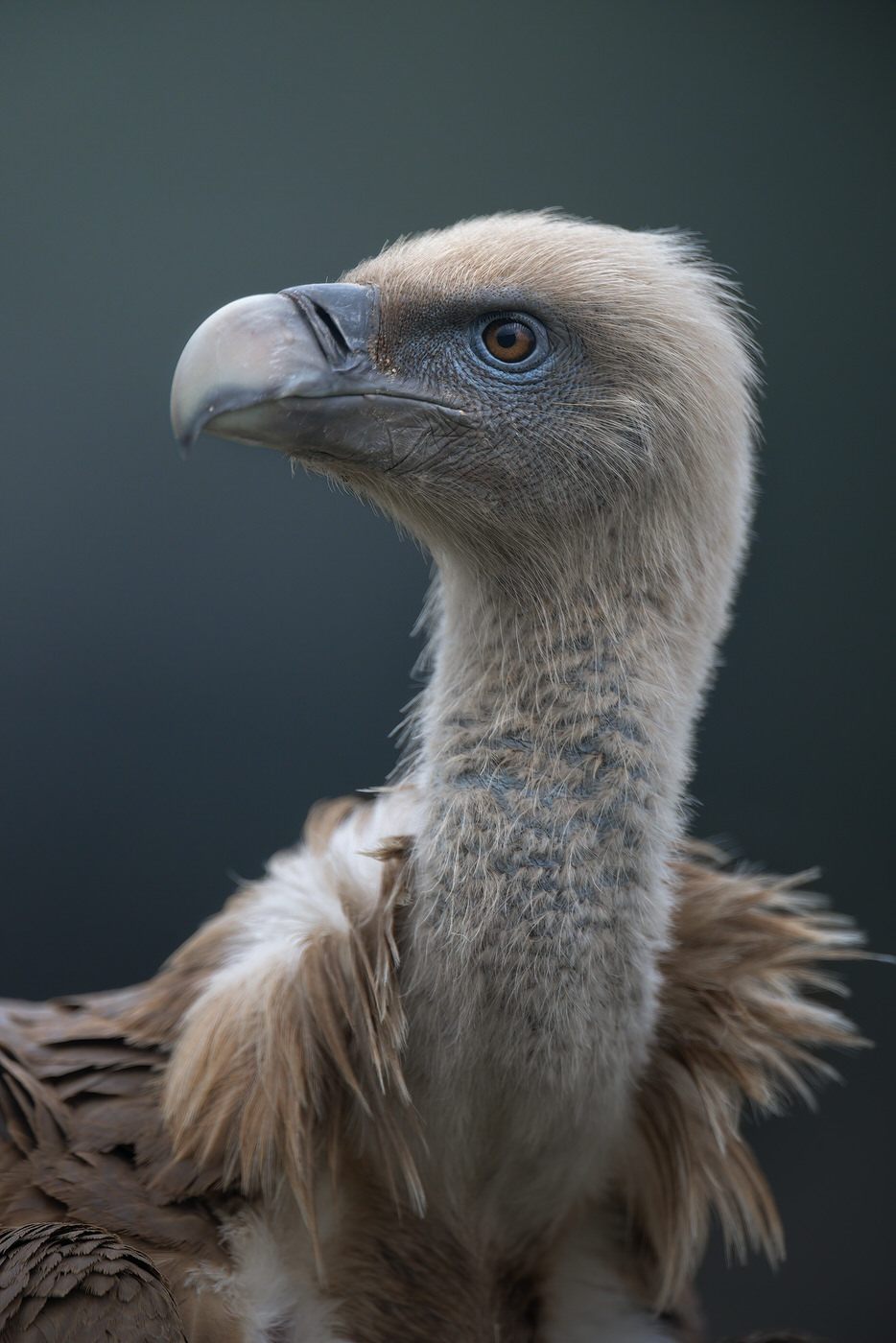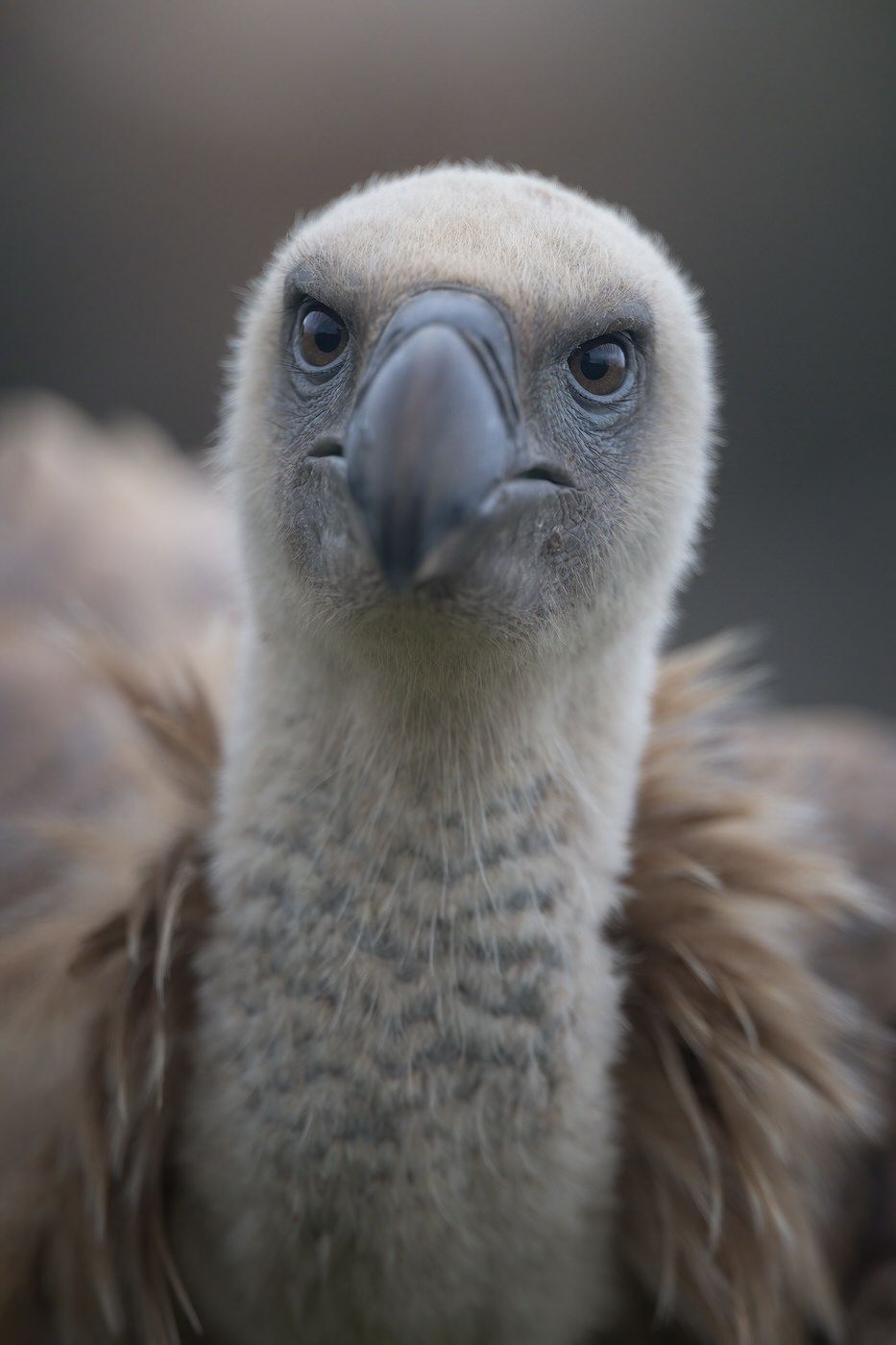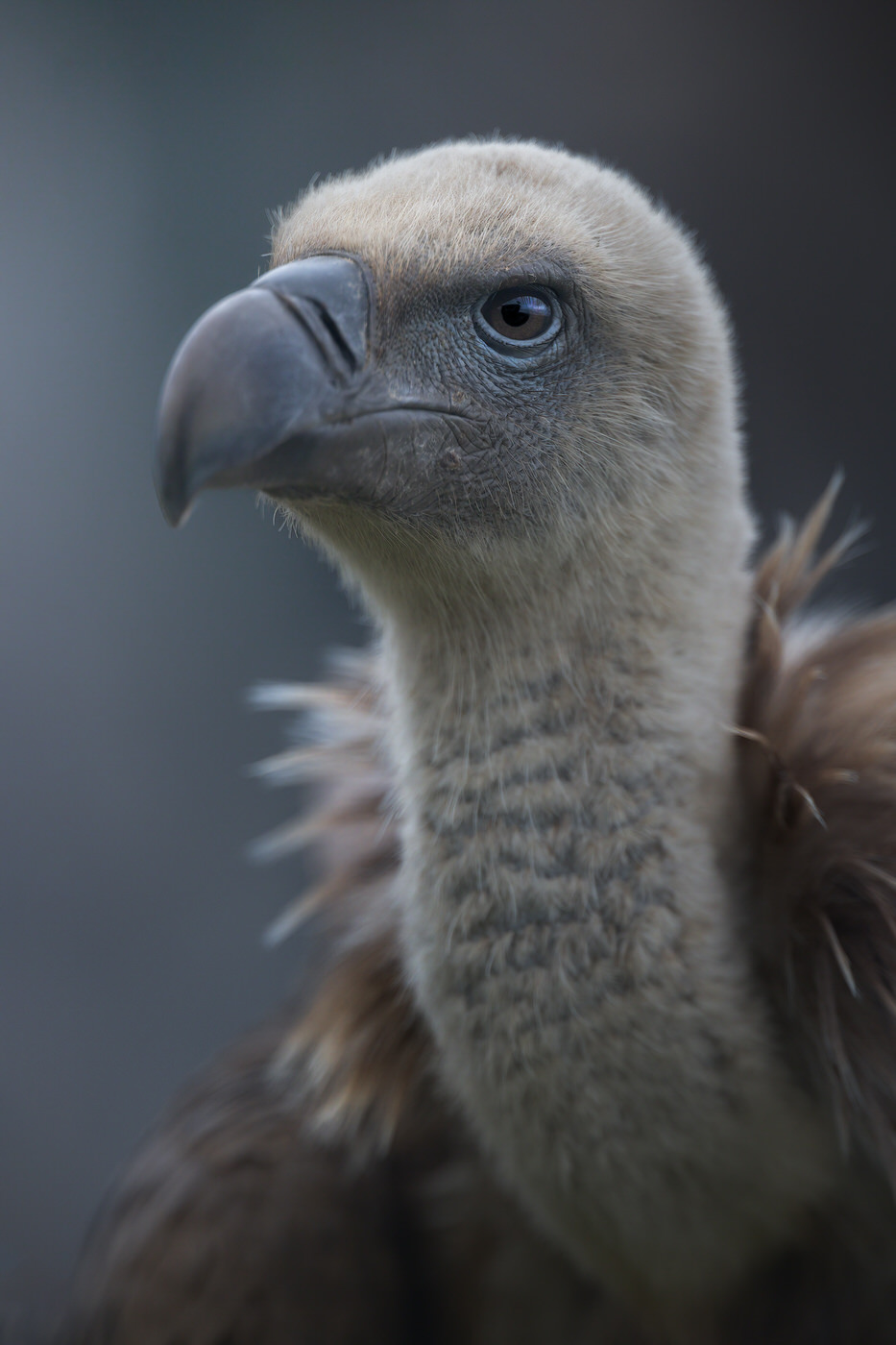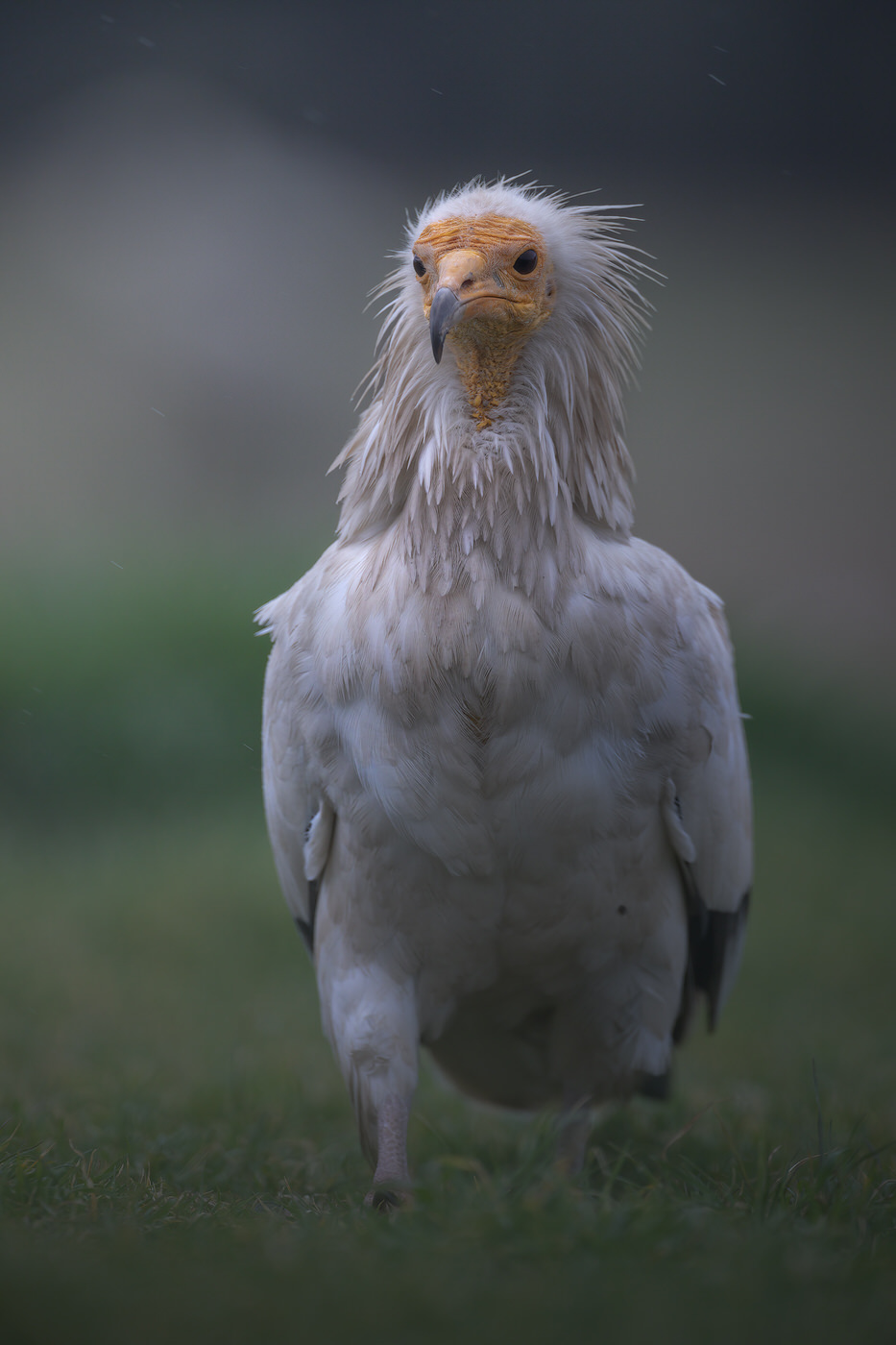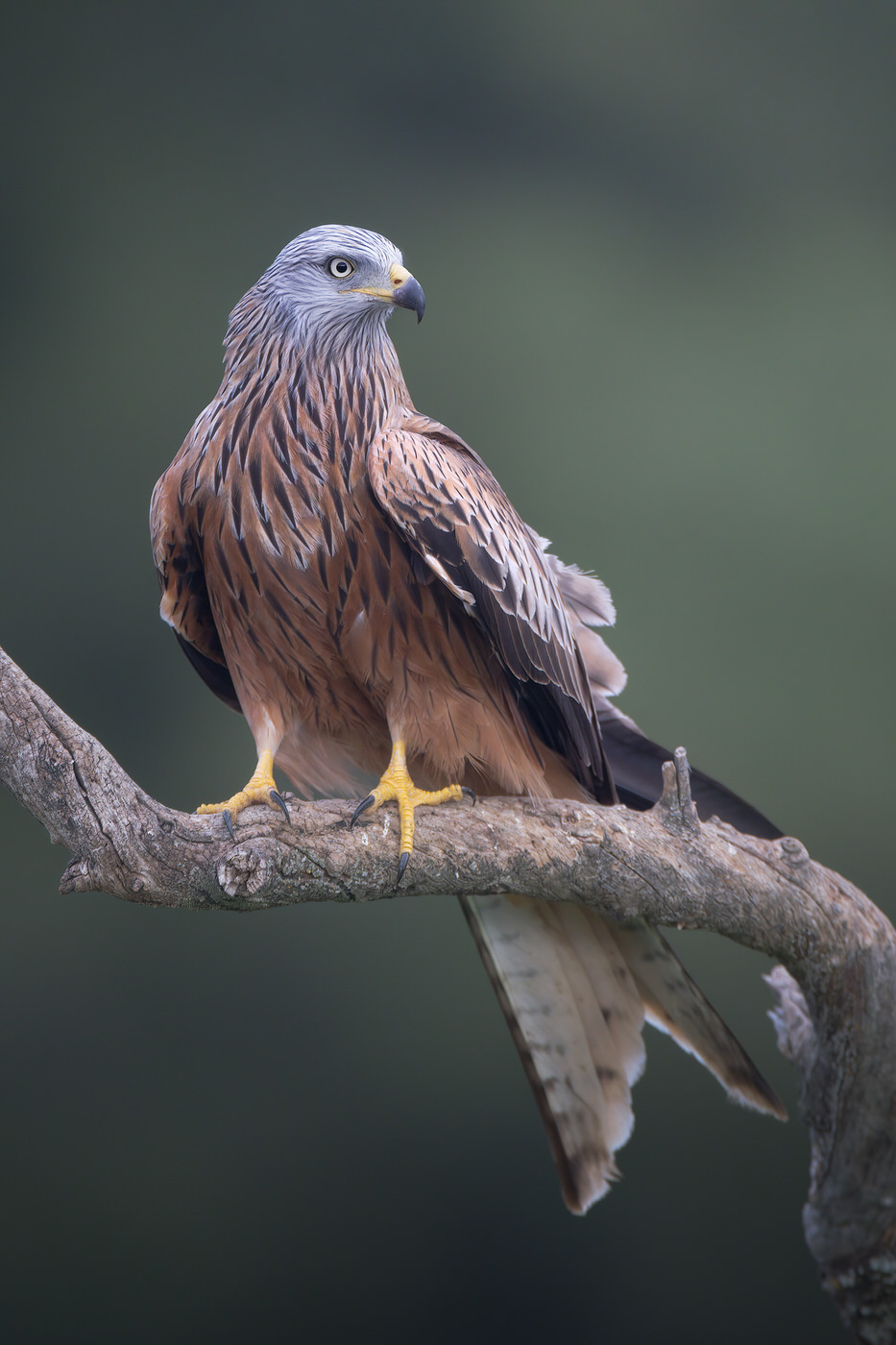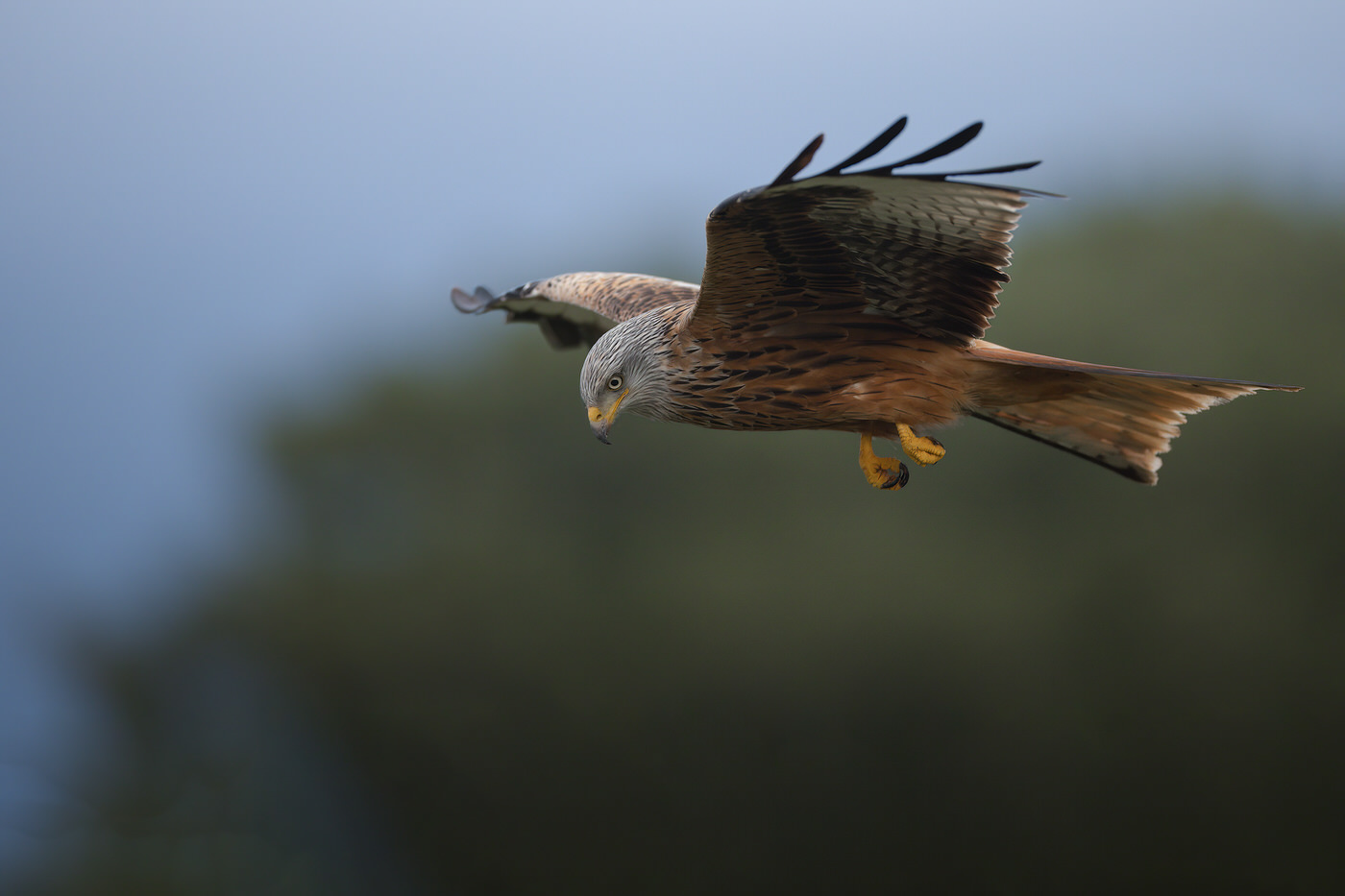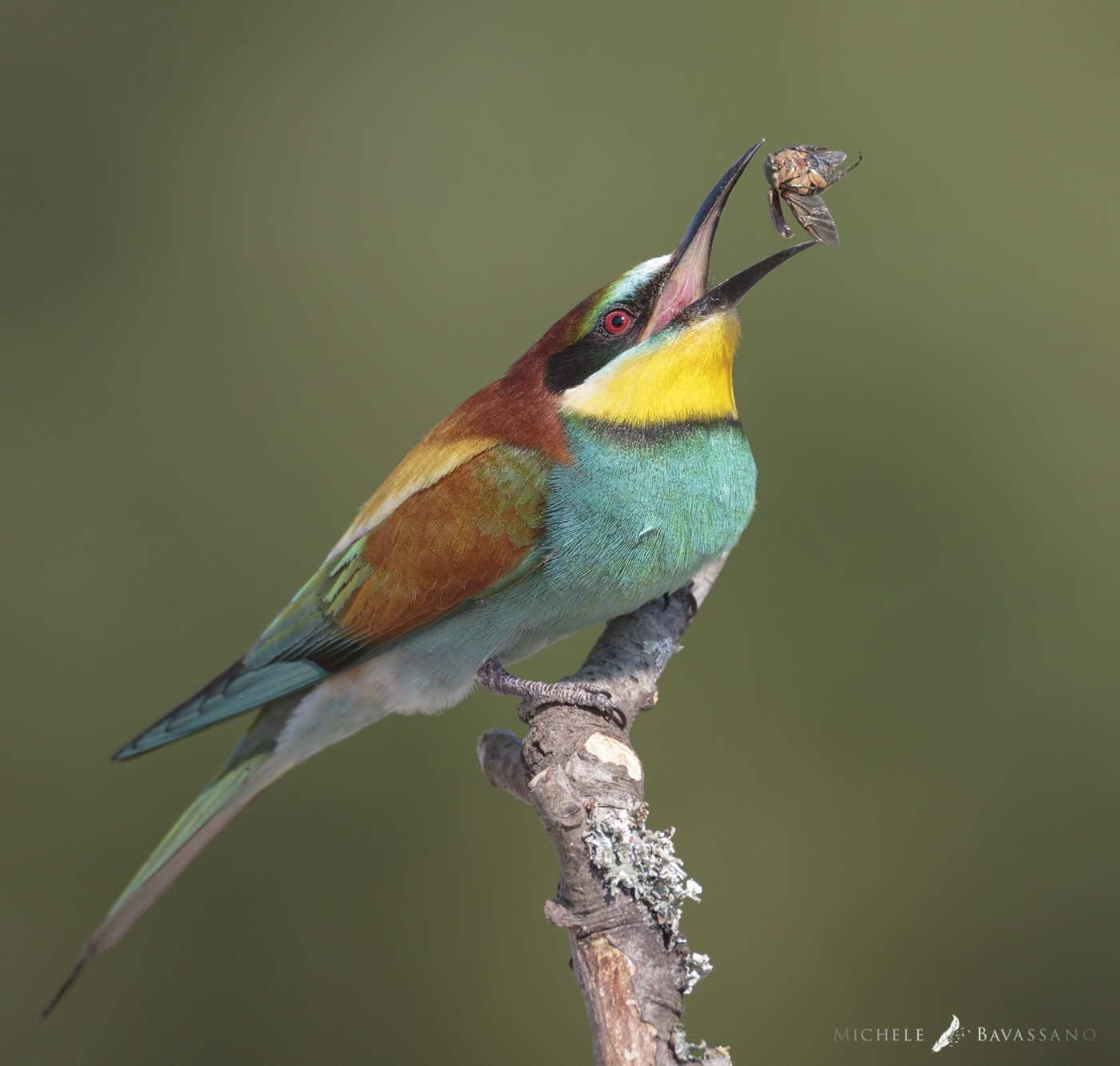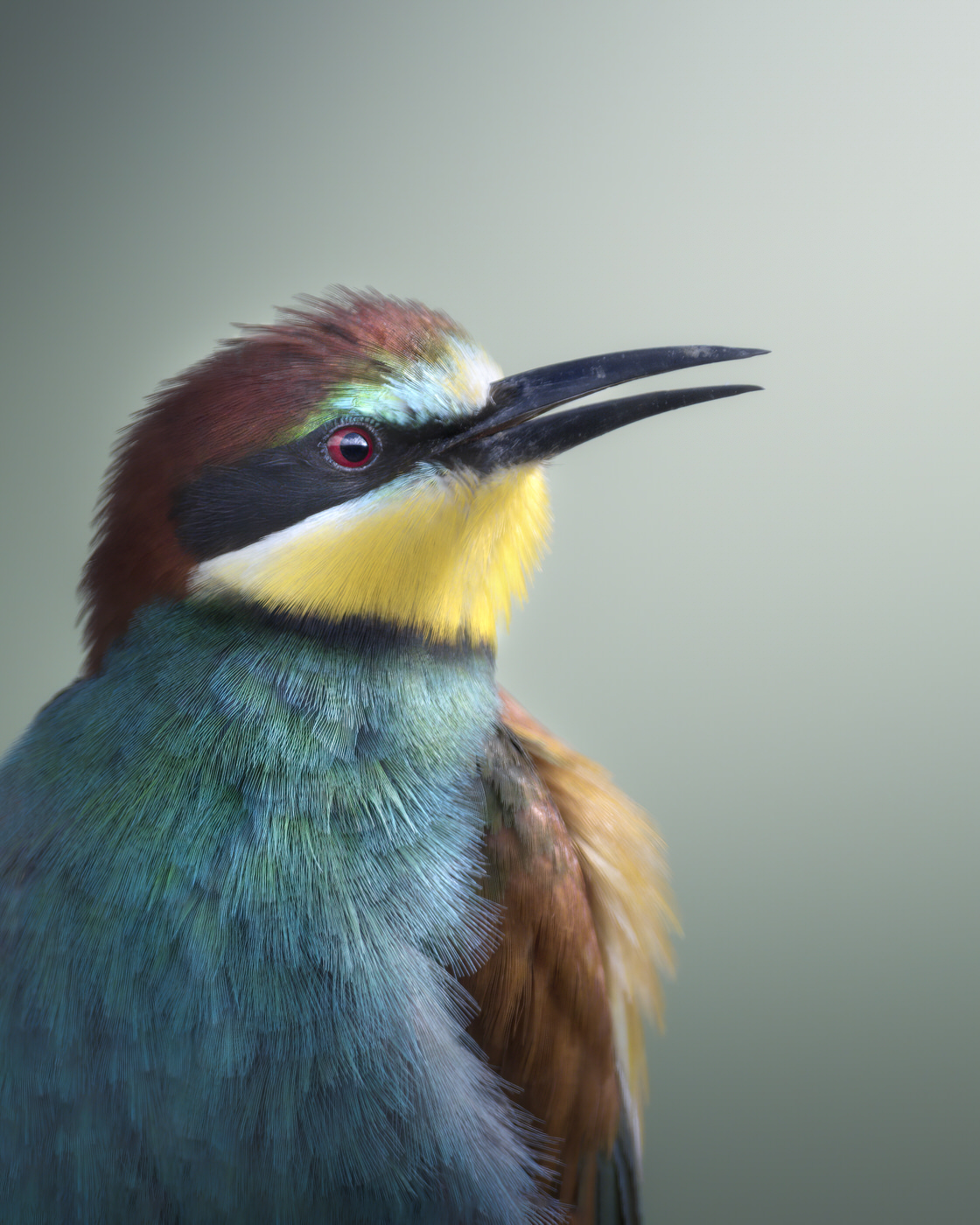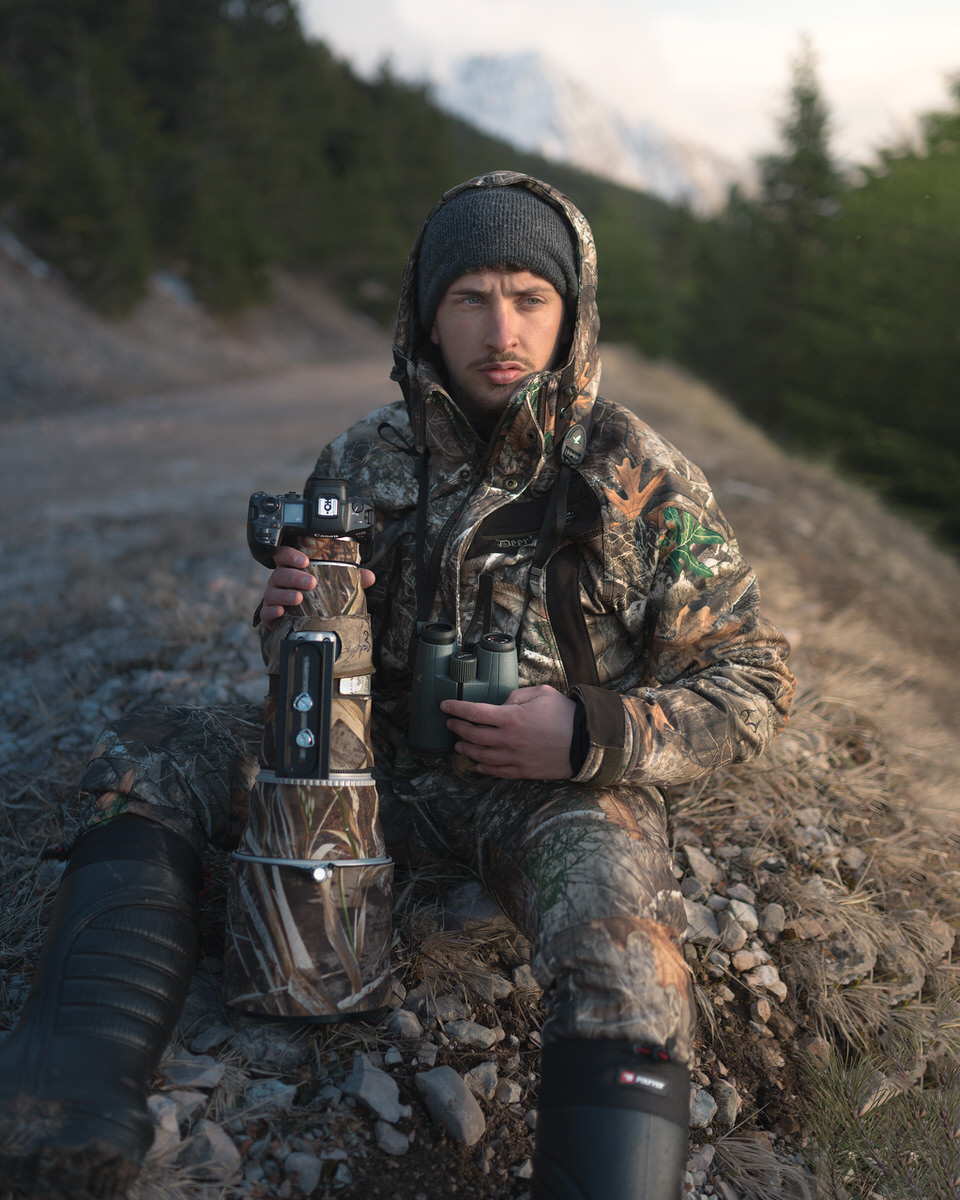 Michele Bavassano
Passionate about nature , he travels in search of the perfect shot, exploring unspoiled areas around the world . Through his camera he tries to share moments and emotions. Michele defines his photography "A search for art in nature". He works as a professional photographer and offers events in the most interesting and important destinations in Italy and abroad. His images have been used by Discovery, BBC , ENEL and have been published in numerous magazines around the world. "In 2015 he participated in the FIAP Youth World Championship with the Italian team, obtaining 2nd place. Since May 2018 he is ambassador of the GITZO brand. He is currently one of the most followed Italian nature photographers on the web. He has collected collaborations with various brands such as "Canon", "Gitzo", "Swarovsky", "Manfrotto", "Wacom", "Eizo", "BenQ", "Pluto Trigger", "Scubla", "Revolution Race "," Easy Cover "," Wise "," Xp-Pen ", "Deer Hunter", "Polyver" , "Lenz", "Lens Coat"
Contact me for more information on the event